Did you know that some classic movies and TV series were all filmed in Canada – the Great White North? Here are some of the best films and shows you probably didn't know were made here!
Mean Girls 
Mean Girls, a critical and commercial success, is based in Illinois and filmed in Toronto. Tina Fey, the creator and actress of 30 Rock, wrote the cult-favorite adolescent comedy, which is largely based on the self-help novel Queen Bees and Wannabes.
Don't forget to watch these movies with VPN. With it, you will be able to access sites like Apple TV, where you will find extensive lists of movie collections. Apple TV VPN can be quickly and easily installed on any of your devices.
Are you tired of your video buffering or taking forever to load? Do you want complete access to the finest content? No more words. VPN for Apple TV has your back! Watch your favorite programs, movies, and other material with a smooth and secure connection. Anywhere and at any moment.
Good Will Hunting
Will Hunting, a South Boston cleaner who seems to be a brilliant mathematician, is the protagonist of this 1997 drama. It would be heretical for a film so distinctively Bostonian not to be shot in the city at least partially. Fortunately, the majority of the film's exterior sequences were shot around and within Massachusetts, in the United States. Many of the scenes set at and around Harvard and MIT, on the other hand, were filmed at the University of Toronto.
Hairspray
This 2007 production is based on the theatrical play that has the same name, which is based on the 1988 film by rebellious auteur John Walters. Tracy Turnblad is a performer on a local television dance program who ends up battling towards racial integration in 1960s Baltimore. Despite its location in Baltimore, Hairspray were actually filmed in Hamilton and Toronto, as you may have guessed. This was mostly for practical reasons, as Baltimore lacks the appropriate soundstages for the musical sequences.
Twilight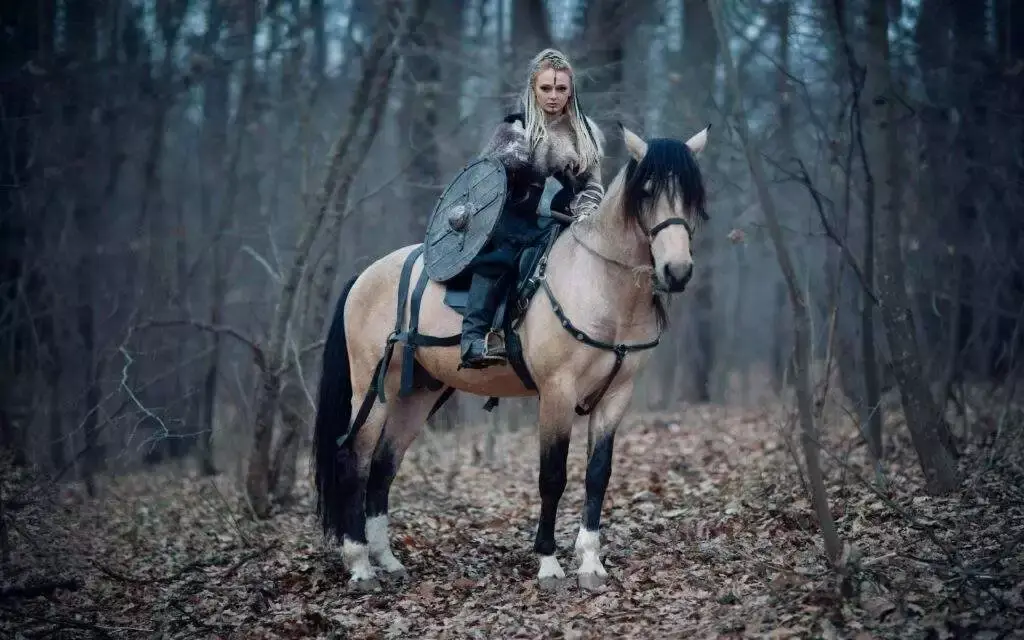 Come to BC and walk in the footprints of Bella, Edward, and Jacob. Three of the four Twilight films—New Moon, Eclipse, and Breaking Dawn—were filmed in Vancouver as well as the Lower Mainland, notably David Fraser Secondary School (as Forks High School), Minnekhada Regional Park, and the Ridge Theatre. Twilight is the most remembered Canadian film because of its particularly Canadian woods and green vistas.
My Big Fat Greek Wedding
Nia Vardalos, a Canadian actress, didn't have to travel far for the ideal setting for the 2002 box office blockbuster hit. Toronto's Greektown along Danforth Avenue is heavily featured throughout the film, as are Ryerson University as well as Jarvis Collegiate Institute in downtown Toronto. The Canadian sites were disguised as Chicago for Vardalos' drama, but keen filmgoers could clearly spot Toronto's attractions peeking through the screen.
Titanic
In one of Canada's most renowned films, real-life disaster and movie enchantment collide on the country's east coast. When the Titanic was sunk from an iceberg inside the Atlantic Ocean in 1912, Halifax was indeed the closest big seaport to the catastrophe. Despite frantic rescue efforts, only a few survivors were rescued from the icy waves, and over 100 fatalities were put to rest in Halifax graveyard. James Cameron moved his crew and actors to Halifax to begin work on his 1997 epic. Cameron would return to the city to film the film's terrifying water shots aboard the breaker CCGS Louis S. St-Laurent.
Capote
This critically praised Truman Capote biography was mostly shot in Winnipeg, with some parts being shot in Selkirk, Manitoba. While the author's narrative is set in Kansas, the filmmakers chose Manitoba as the American city's stand-in, with Stony Mountain Institution, the Manitoba Legislative Building, and Gilbart's Funeral Home prominently featured in this Oscar-winning film.
Brokeback Mountain
This innovative 2005 film starring Heath Ledger, Michelle Williams, Jake Gyllenhaal, and Anne Hathaway was one of Canada's most memorable films. Brokeback Mountain was filmed amid Alberta's beautiful Rocky Mountains. Calgary, Cowley, Elbow Falls, and Fort Macleod all pretended to be in Wyoming! Just at 78th Academy Awards, the cowboy romance won 3 Oscars: Best Directing, Best Adapted Screenplay, and Best Original Score.
Juno
Despite taking place in Minnesota, the Oscar-winning comedy-drama was shot in and around Vancouver. Juno has great Canadian talents on both sides of the camera, in addition to the Canadian filming locations: Elliot Page grew up in Halifax, Michael Cera is from Brampton, Ontario, and filmmaker Jason Reitman is from Montreal!
Catch Me If You Can 
It appears that Hollywood has long recognized Montreal's famed "European vibe." Take, for example, Catch Me If You Can. The city was utilized as a stand-in for several regions in France in this biographical crime drama featuring Leonardo DiCaprio and Tom Hanks. Meanwhile, the Notre-Dame-des-Victoires at Old Quebec City served as the site for a critical sequence.
As an Amazon Associate, Icy Canada earns from qualifying purchases.