In the past two years, the number of people using cryptocurrency has grown by 66 million. Everyone wants to know whether their long-term investments are going to pay off. Those who support cryptocurrencies think that it has great potential. Others think that it is a risk not worth taking.
Obviously, we don't know for sure what will happen, and given the mind-boggling ups and downs that cryptocurrencies have undergone since their conception, it is even harder to guess. Still, we can break down the big question into smaller ones, like "Will people continue to invest in cryptocurrencies?", "Will national governments accept cryptocurrency as a form of payment?" or "Will cryptocurrency take over conventional financial systems?"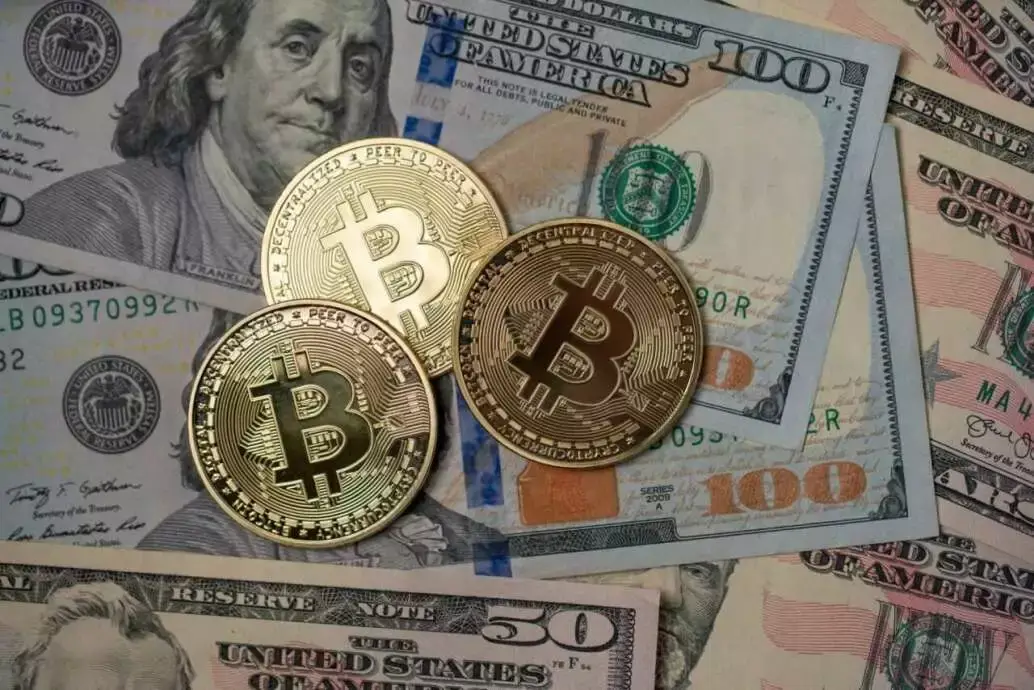 So let's take an easier approach by listing down reasons why the cryptocurrency is the future and reasons why the cryptocurrency is not the future. First, we start with reasons why it has a role in the future.
Prediction tools and aids
While cryptocurrencies have a history of being highly volatile, i.e., having extremely unstable prices, people are figuring out ways of handling the volatility through price prediction tools. For example, Newscrypto, an educational website, recently launched an AI-powered tool to predict the market based on data from social media and news sources.
Apart from price prediction tools, we also see innovation in analytics, mining, and trade bots. The point is that instead of dismissing cryptocurrency for its flaws, people are finding ways to deal with them. This might be an indication that cryptocurrency is here to stay despite the instability and uncertainty.
Comparable to traditional investments
It is true that investing in cryptocurrency is risky, but so is investing in stocks. Stocks come with their own set of risks because fiat currencies are susceptible to changes in GDP, employment, gold reserves, and myriad other variables. Although no one puts all their money in crypto, there is a growing understanding that traditional investments are as risky as cryptocurrency.
In fact, Professor Grundfest, a faculty at Stanford Law, said in a recent webinar that people living in countries with weaker currencies should go for cryptocurrency rather than local stocks and bonds. Hence, in the years to come, cryptocurrency might be increasingly considered a serious investment rather than just a hype of speculations.
Decentralized Finance
Decentralized Finance, or DeFi, is the idea of a financial system operating without middlemen. For example, let's use the analogy of OLA and Uber. If these companies were to operate on a decentralized system, then the entire cab fare would go to the driver without the company asking for commission in between.
Similarly, cryptocurrency allows people to buy and sell coins without a bank or similar institution acting as a middleman. Hence, cryptocurrency is based on the philosophy of decentralized finance. Since the concept of decentralized finance has appealed to a lot of investors, there is a strong chance that they will support cryptocurrency in the years to come.
Attention from national governments
Governments are understandably concerned that cryptocurrencies will be used as a way of circumventing capital controls, money laundering and property crimes. There is also a fear that cryptocurrencies will weaken the authority of their banks.
At the same time, some governments, for example, the Government of India, are attempting to regulate the exchange of cryptocurrencies. Most governments are either prohibiting cryptocurrency, leaving it unregulated, heavily regulating it or being more liberal about it. This attention and recognition of cryptocurrency from national governments could be a sign that it is going to hang around for a bit.
Now let's consider reasons why cryptocurrency does not seem to have a bright future.
Improvement in traditional institutions
Some experts argue that if cryptocurrency is popular because it has an edge in terms of speed and efficiency, then if banks improve themselves on this front, people's preferences will once again lean toward traditional financial institutions.
Side Investment
Typically, people invest in cryptocurrencies as an extra source of income. A larger portion of their money is invested in traditional stocks, bonds, etc.
Not accepted everywhere
It is possible to buy some products and services using cryptocurrency, but there is a large section of the market that does not accept payment in cryptocurrency. As of today, no one relies on cryptocurrencies to fund their education, start a business or pay their bills.
Government regulation
If governments and private organizations adopt cryptocurrencies, they will want to regulate them, and they may disrupt the decentralized, democratic nature of cryptocurrencies. That is why cryptocurrencies, as they operate today, cannot easily fit into mainstream trade.
Although several arguments have gone back and forth in favor of and against cryptocurrency having a future, you must have noticed that they are grey and ambiguous. For example, some national governments have regulated cryptocurrencies.
There are two ways of looking at this. On the one hand, people say that governments have started looking into cryptocurrency, which is a good sign, according to them. On the other hand, some people say that governments are regulating cryptocurrencies because they are insecure and will not allow cryptocurrency to function the way it has been functioning, which is a bad sign.
While we are not sure which way things will go, what we can do is update ourselves on ideas and initiatives that might influence the process. For example, stablecoin is a cryptocurrency that operates on a decentralized system but is pegged to external assets, just like rupees and dollars are. It is often referred to as the best of both worlds.
Watching the progress or downfall of such inventions can give us important insights into the future of cryptocurrency and help us speculate on which is the cryptocurrency of the future.
Also read: