This Halloween, don't miss the musical concert by Candlelight in Vancouver featuring the Halloween Classic Musical Hits at Christ Church Cathedral taking place on October 27, 2023, at two different time slots including 7:00 p.m. and 9:00 p.m.
Get together all your courage while entering beautiful locations that are turning eerie for special concerts featuring some thrilling soundtracks that will surely bring a chill down your spine!
1. About the Event
Candlelight concerts bring to the public the magic of live music concerts.
A multi-sensory experience driven musically to some of the awe-inspiring locations you have never seen in Vancouver.
Shadows flickered on the walls, going along with the violin's threatening yet melodious indication of All Hallows' Eve.
This exciting combination of sound and sight will intensify all of your senses while at the same time preparing you for whatever may be skulking around in any of the corners.
These concerts welcome everyone to an evening full of thrilling soundtracks that will send shivers down your spine in an intimate setting.
Candlelight is bringing a few unique shows to amazing locations in Vancouver, including Kerrisdale Presbyterian Church and Christ Church Cathedral in Vancouver this upcoming October Halloween month.
With the illumination of uncountable flickering candles in these unique spaces, upcoming candlelight concerts will surely make the perfect evening to experience this fall.
You might not know all this classical music, but we can make sure that you'll enjoy the evening. Sit back simply and try to feel the stunning pieces that you'll hear.
2. Important Details of the Concert
Whether you're looking just for a night out, want to celebrate that spooky season, or just want a unique classical concert,
Candlelight is an experience that words can't justify, and you don't want to miss out.
Grab your tickets now to discover the music that is inspired by Halloween at Christ Church Cathedral in Vancouver.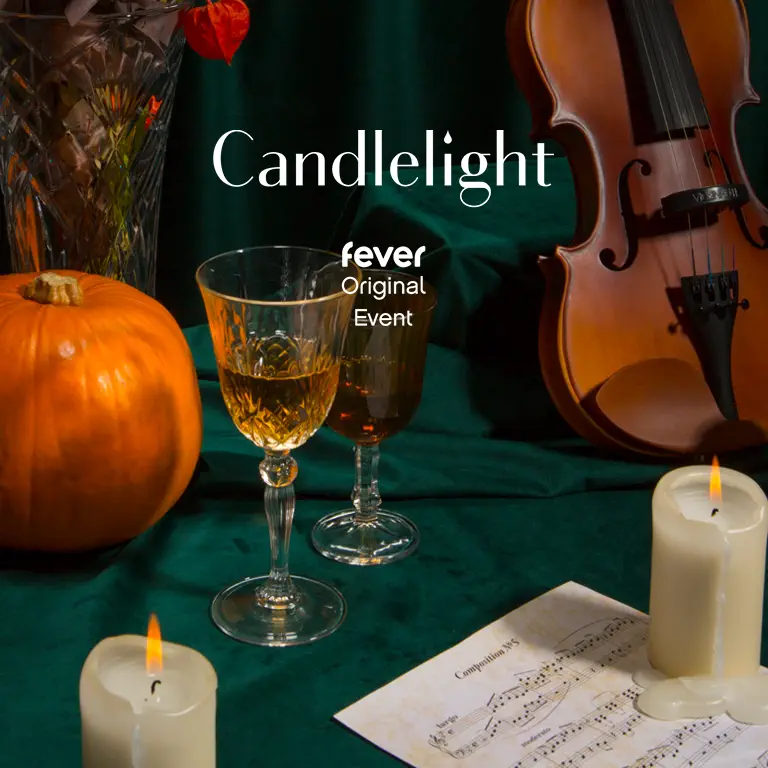 2.1. Venue
Christ Church Cathedral located at 690 Burrard Street in Vancouver is going to be the host for this spooky yet fun musical concert.
2.2. Performers
The Listeso String Quartet will be performing all the Halloween classics for the audience.
2.3. Dates and Times
This concert will take place on October 27, 2023, at two different times, which are 7:00 p.m. and 9:00 p.m. You can select it accordingly while purchasing your respective tickets.
Doors will open 45 minutes prior to the start time, late entry is not allowed and the Halloween musical event will take place twice with each performance lasting for an hour.
2.4. Age Requirement
A minimum age of 8 years is required to enter the Candlelight musical event in Vancouver, and an adult must accompany those who are under the age of 16.
2.5. Accessibility
Christ Church Cathedral in Vancouver is ADA-compliant.
2.6. Tickets and Pricing
The tickets are priced accordingly for the three zones. These are:-
Zone A-CA $64 per person
Zone B-CA $50 per person
Zone C-CA $40 per person
You can select your category as you feel comfortable with it and seating will be given to you on a first-come, first-served basis for each zone.
The Halloween musical concert tickets by Candlelight can be bought online from Fever.
3. Experience the Latest Halloween Hits Presented to You by Candlelight
What: Candlelight: A Haunted Evening of Halloween Classics in Vancouver
Where: Christ Church Cathedral at 690 Burrard Street in Vancouver, British Columbia.
When: October 27, 2023.
Time: Two-time slots – 7 pm/9 pm.
Tickets: You can buy your tickets from fever.com.
Read about a musical event in Ottawa, here.