Canada is home to an incredible blend of culture, the hustle and bustle of cities, and a plethora of activities to do out in the wilderness. Even though the weather isn't always great, what you can do in this country makes it incredibly popular with tourists.
Whether you are into Winter sports, exploring nature, or want to do something calmer, Canada has it all. From dense forests to tall towers and an extraordinary book shop or two, you won't be bored for a single second when you visit.
Skating
Ice skating is one of those things that is synonymous with Canada. Once the ponds and lakes freeze over, they are packed from morning to night, with children and adults skating the day away.
Ice skating is also relatively easy to learn and a fun way to join in with the locals in a cheap but unforgettable activity.
Ice Hockey
Canada is the home of ice hockey; it is also one of the most popular sports to watch and play in the country. Finding a professional game with professional teams and dozens of amateur and junior teams won't take much effort.
Barring the USA, Canada is also one of the few places on earth you will see ice hockey played at such an elite level. Think about it like watching cricket in India, or rugby in New Zealand or England.
Polar Bear Safari
While we all know about regular safaris, Canada has a unique spin on them that you will struggle to find anywhere else. Polar bear safaris take you out into the snowy wilderness to track down and see these incredible beasts.
Operating like a regular safari, you will be able to see some of the bears, take photos, and get really close to a very rare animal.
Niagra Falls
You can't go to Canada without visiting the magnificent and immense Niagra Falls. Found between Ontario and New York State, you can visit the Falls from either side of the border. If just seeing the Falls isn't for you, there are numerous paths and trails you can take to explore the surroundings.
The many observation points allow for some incredible views of the Falls and are the perfect spots for a few once-in-a-lifetime photos.
Northern Lights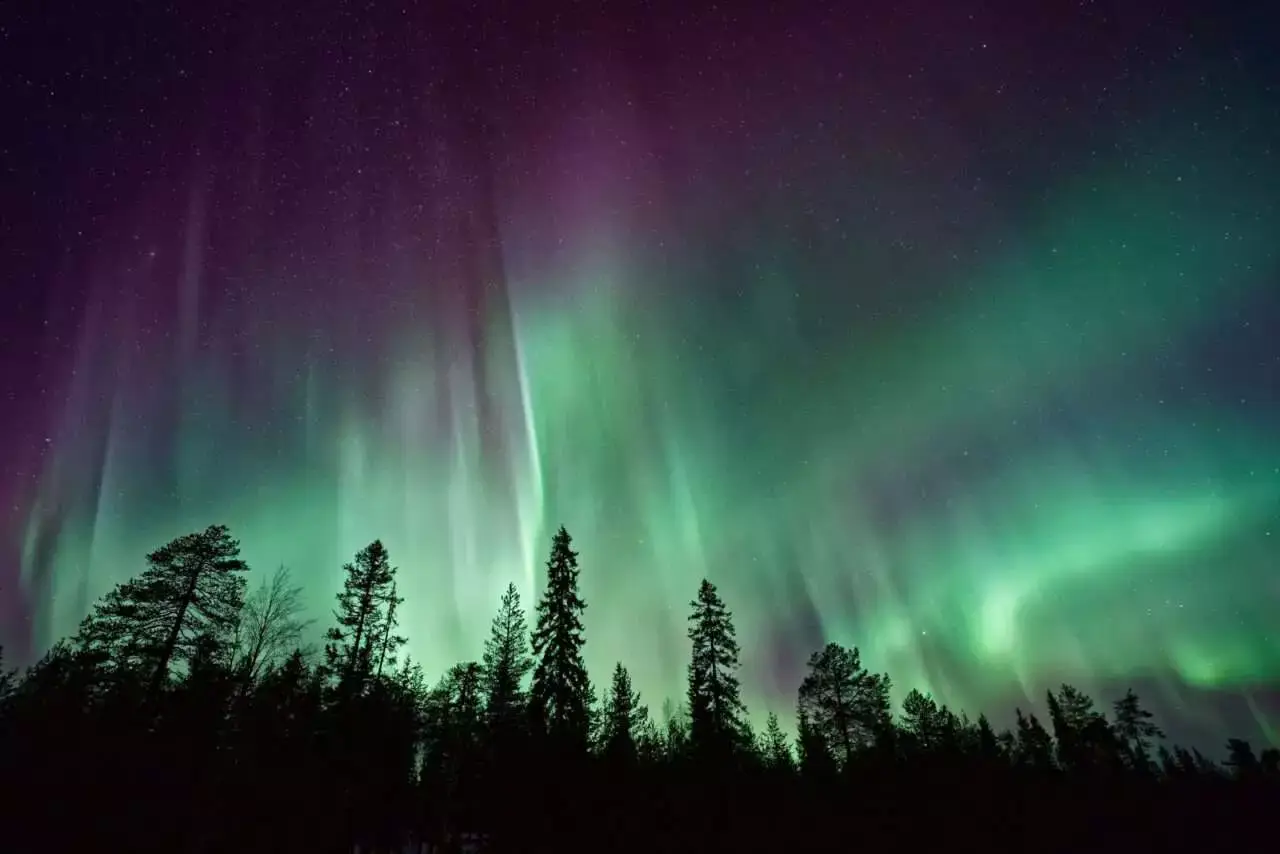 Many people associate the Northern Lights with Iceland and the Nordic countries, but many also forget that you can see them in Canada. Considering the country goes very far north, it's no surprise you can see the lights.
Staying in a hotel far up north is your best bet to be around for long enough to get a chance to see the incredible spectacle.
Whale Watching
The ocean and sea around Canada are home to an abundance of sea life. Whales, in particular, are very fond of the water surrounding the country, with whale tours being one of the most popular tourist activities.
While you may get lucky and spot a few from the shore, hopping onto a boat and heading out to sea is the best way to get up close and personal with these enormous but sometimes elusive creatures.
Skiing and Snowboarding
If there's one thing Canada has a lot of, it's snow. Snowboarding, skiing, or a combination of both are two of the most popular pastimes for residents and tourists alike. With ski resorts and snowy mountains found everywhere, you don't have to travel far to get your adrenaline hit.
These resorts are also family-friendly, with expert skiers and snowboarders offering lessons throughout the peak season. Even if you can't ski or snowboard, you have every opportunity to learn.
Native Museums
Canada is home to many indigenous people and tribes. Many of whom still live on the same tribal grounds their ancestors did. If you want to discover more about the native people of the land, there are many museums, and "experiences," you can partake in.
You can visit villages, eat traditional food, and see how these ancient people lived and thrived in conditions in which many of us would struggle to spend a weekend. It is an incredible way to find out more about the people who have called Canada home for thousands of years.
As an Amazon Associate, Icy Canada earns from qualifying purchases.