Great Britain today consists of four historical provinces and autonomous states. Choosing any of them for immigration has its own benefits, and they greatly depend on the reasons for immigration.
England is the largest part of the United Kingdom of Great Britain and Northern Ireland. It has many great historical sights and natural monuments, about a hundred castles, unshakable traditions and a huge number of picturesque cities with a rich history. The capital of England – London – is the largest city in the whole European Union. This means that this city in particular and England, in general, is the best place for work and education immigration purposes. The best and most famous European Universities are located here, and big cities like London offer high salaries and outstanding living standards.
Scotland is a country of high mountains and deep blue lakes, strong whiskey, and national kilts, almost at every corner you can hear the bewitching sounds of bagpipes. This part of Great Britain is mostly suited for family immigration purposes, especially those people who have Scottish ancestors, parents, or a spouse.
Wales is a part of Great Britain famous for its magnificent landscapes and majestic centuries-old castles, which are really incredible. This land offers quiet and comfortable living as well as good working possibilities around big cities.
Northern Ireland is the best place for an amazing vacation in the vicinity of historical picturesque villages and peaceful landscapes. It is best suited for those who prefer countryside calmness to the big city rush. Still, this part of the UK also offers good opportunities for work and much cheaper accommodation than the rest of the parts of Great Britain.
Refugee immigration program in the UK
The United Kingdom is an absolute leader in the list of countries loyal to the applicants for refugee status. The country complies with all procedures provided by the Geneva Convention and other international laws and agreements. But this does not mean that it is easy to get asylum in the UK. This only speaks about the transparency and certainty of the process. Accurately following the recommendations of a lawyer, the applicant will eventually become a resident of the UK without unnecessary troubles and emotional stress. That is why many foreigners come to the UK this way every year.
The British social security system is based on the principle of giving the applicant the minimum necessary to maintain a decent standard of living for the period of consideration of the application. Candidates for refugee status do not join the ranks of criminals forced to commit offenses in order to survive. Social support is provided to a foreigner from the very moment of applying for asylum.
Still, this is not a simple thing to go through, and usually, it requires high concentration on the process and going through a sufficiently long and multi-stage procedure. Anyone can get acquainted with information about asylum in the UK on the website of the British Home Office. The procedure for processing the application for asylum must be completed within six months from the date of submission of the application for asylum. Refusal occurs quickly enough in the case when some unreasonable statement is made. In difficult cases, the time for making a decision may be more than six months, because they usually investigate each individual case very accurately and keep attention to detail.
Business immigration to the UK: Sole Representative
There is the possibility of immigration to the UK as the sole representative of a foreign company in the UK. A foreign company establishes an English company in the UK. A person who is appointed a sole representative in the UK becomes a director of the English company. This person receives a temporary residence permit for 3 years, then an extension is given for 2 years. After this period of 5 years altogether the representative receives the UK permanent residence permit for an unlimited period. Then such a person can apply for citizenship. The sole representative can immigrate together with family members (husband/wife and children), as well as a secretary or a personal assistant. They all receive free insurance from the National Health Service. Children have the right to free education and adult family members to have a right to work.
There are certain requirements for a foreign company. It should be a large company in its sector, existed for several years, and capable of explaining why it needs a representative and an office in the UK. It should submit papers like accounting and tax reports, brochures, copies of publications in the press, etc.
The sole representative:
ü  must be hired outside the UK as a representative of a company whose head office and main location are outside the UK, and which does not have a branch, a subsidiary, or any other representative in the UK;
ü  wishes to reside in the UK and make major decisions on behalf of the company with the aim of representing its interests in the UK;
ü  intends to work as a representative of the parent company full-time;
ü  is not the main shareholder of the parent company;
ü  does not intend to engage in any other work activity;
ü  is able to provide for himself and the people dependent on him without using British social funds and assistance.
Educational immigration to the UK
It is possible to move to the UK using an educational immigration program and get a British education that is traditionally considered to be the most prestigious in the world. Under the British labor law, a participant in this program can apply for an adult student visa at the age of 16, and from the age of 16, he is allowed to work. In addition to higher education, one can get a professional or vocational education at the level of the National Qualifications Framework (NQF), which is much cheaper.
The main condition for enrolling in a higher educational institution is getting a certain number of points. Additionally, knowledge of English is required, it can be confirmed by:
ü  1-st Oxford & Cambridge Certificate;
ü  Training in a school / vocational school / technical school/institute in English for at least 3 years;
ü  Certificate Pitman Level 3 for knowledge of English;
ü  Passed exams in the International English Testing System (IELTS);
ü  International Baccalaureate (IB) – Diploma of International Baccalaureate;
ü  Certificate of secondary education or diploma of a vocational school / technical school/institute/university;
ü  Access, foundation, or bridging courses.
These minimum requirements are not always sufficient for admission to universities that can impose their own additional conditions. The best solution is to get acquainted with the advertising brochure of the higher educational institution, where you intend to study. They are printed every year sent out free of charge to all comers.
This way an applicant receives a student visa Tier 4. The visa is issued for a period of study + 4 months. The spouse of the applicant can come with and has the right to work.
Allowed periods of absence for immigrants
Great Britain is not a country where money can buy permanent residence or citizenship. British citizenship can be obtained through ordinary naturalization, which assumes 6 years of actual residence in the country: 5 years of temporary residence and 1 year in a permanent status. The law clearly regulates how many days a temporary or permanent resident must spend in the UK in order to have the right to apply for citizenship.
Total absence
The total absence of up to 300 days is usually not taken into account. If one was absent from 301 to 540 days, this will not be an obstacle to obtaining citizenship if other conditions are met, like the applicant in the UK has a home, a family, and some real estate. It is also expected that:
ü  for periods of absence up to 450 days you have been a UK resident for the last 4 years;
ü  for periods of absence of more than 450 days, you have been a resident of the UK for the last 5 years;
ü  the absence occurred because you were serving overseas for the Crown, or because your spouse or civil partner was on the Royal Service overseas;
ü  absence could not be avoided because of the nature of your work, that is the nature of the work requires frequent trips abroad;
ü  there are exceptional reasons related to work.
Absence during the last year
The absence of up to 100 days in the last year is usually not taken into account. If you were absent from the UK from 101 to 180 days, this will not be an obstacle to obtaining citizenship if you:
ü  fulfilled the summary requirements of residence and
ü  have demonstrated a connection with the country, having a house, a family, and real estate here.
If you were absent from 101 to 180 days and did not fulfill the condition of total residence, it will not be taken into account only if you demonstrated a connection with the country and this absence occurred because of the service to the Crown abroad or due to forced / humanitarian reasons.
Getting a bank account in the UK
Opening an account in an English bank is a very complicated procedure, but there is nothing impossible if you follow the requirements.
Formally only two documents are mandatory for opening a bank account in the UK:
ü  ID
ü  confirmation of the address of residence.
No problems usually arise with ID, but the second document, as a rule, becomes a stumbling block for the majority of newly arrived foreigners.
What documents can serve as proof of the address of residence? 
– Utility bills: bills for water, gas, electricity, or bills for the use of a fixed phone connection;
– Some banks accept the national insurance number as the proof of address;
– Some banks can accept a tenancy agreement with your name on it.
– Students can present a letter from the school/university confirming the address of the student's residence.
Note that any of the above documents must contain your own name and address in the UK.
However, even the availability of both documents required by law does not guarantee that you will open an account with an English bank. In addition to the required minimum of documents, each bank in the UK has its own requirements and filters.
A checkbook and a Visa card are added for free to any account in the English bank. You do not pay anything for using the card (except for bank commissions for transactions). Most banks give free access to the online banking system.
Account statements
The bank sends you monthly statements about the status of your account by mail and it can serve as proof of the address. Therefore, be sure to keep bank statements.
Cash withdrawal
You can withdraw cash from the card in one of the many ATM terminals. Here they are also called cashpoints. As a rule, if you withdraw money from a card in the terminal of your bank account, no withdrawal fee is charged.
Kids' life in Britain
In England, free educational activities for young children are organized everywhere, from birth to five years. Such activities may include reading books, playing games, singing children's English songs (nursery rhymes), and even simple dance moves to music. This contributes to the early development of children and their inclusion in British society. Such classes are actively visited by immigrants of all stripes – children easily learn simple song texts and quickly absorb English speech. Such care for emigrants seems to be very reasonable: children do not feel detached from society and become part of English society. The younger the child, the easier and painless it is to adapt and integrate. As a rule, classes for children are held in libraries or specially equipped children's centers.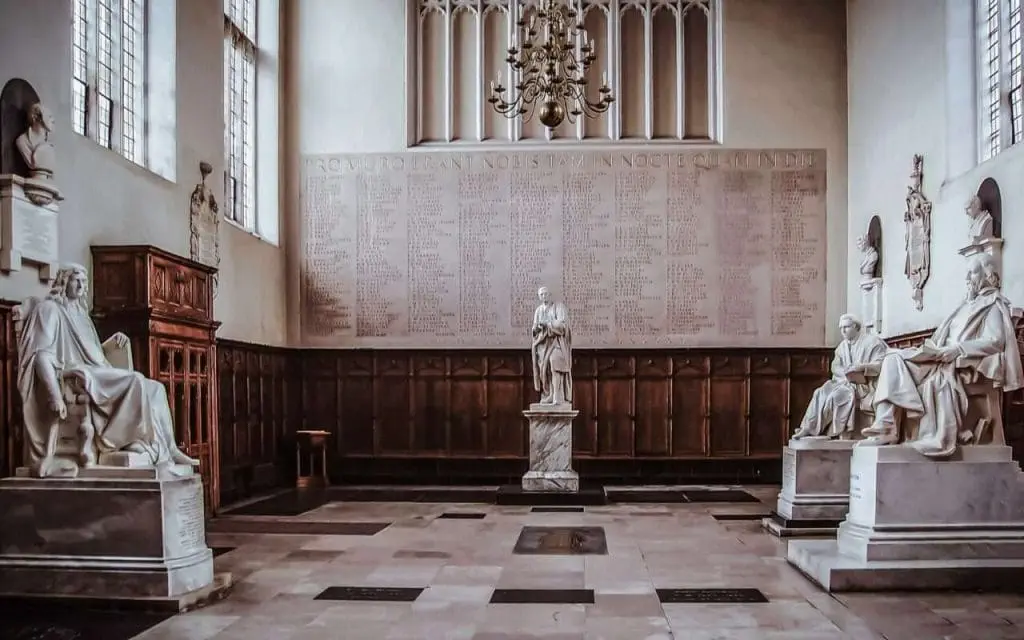 There are also numerous classes in sports centers where a child can practice some sports: running, jumping, performing simple physical exercises, riding a bicycle, playing football, moving to music – in other words, letting out the baby energy for the joy of parents. It is especially pleasant that the mentioned activities are either completely free of charge or are held for a nominal fee. The classes do not last long – not more than an hour, so as not to tire the baby.
Children's playgrounds in the UK
Great Britain has numerous perfectly organized playgrounds – completely safe, usually with a soft rubber coating. There are swings and slides designed for children of different ages, various climbing frames, and other amusing attractions. Sandboxes in England are extremely rare, but if you find them, you can be sure that dogs and cats do not have access to them.
Mobile connection in Britain
Generally speaking, mobile communication in the UK is quite expensive. There are several major mobile operators on the territory of the United Kingdom (Vodafone, Orange, T-mobile, Three, etc.) and many small ones (Lebara, GiffGaff, etc.). The more famous the operator, the higher its prices.
First of all, you should determine whether you are ready to sign a long-term contract (from one year or more) with the operator or want to pay just when a need comes.
Contracts with a mobile operator
Contracts are good because the monthly subscription fee is usually lower than in the case of "pay as you go" tariffs. The downside is that in the event of early termination of the contract with the operator, you will have to pay a fine in the amount of the unpaid balance on the contract due to the operator. Contracts may be of interest to those who want to get for free or for a nominal fee a new phone or smartphone in addition to mobile communication services. Usually, it is cheaper than to buy a phone separately without a SIM card.
Tariffs Pay as you go
Tariffs Pay as you go give you the flexibility: you can recharge your account as needed. You can pay for communication services according to the tariffs of the operator, for each text message, minute of conversation, or 1 Mb of the Internet traffic. It is better to take a package of services for a fixed fee, which includes a certain number of minutes, text messages, and an Internet connection for a limited time, usually 1 month. In a month you will need to buy a new package of services in order to continue using mobile communication.
Replenishment of mobile phone balance in England
You can replenish your mobile account on the operator's website, connecting your English bank card to the mobile account. You also can purchase a voucher at the operator's office, call a special operator number from your mobile phone, and enter the digital code of the voucher.
Transport in Britain
Great Britain is a country with a left-sided movement. Parking in the center of London is prohibited. Public transport in London is well developed – any place in the city can be reached by metro, famous double-decker buses, express buses (green) or minibusses. The fare on all types of transport (even on the underground) depends on the distance.
Underground
Tickets are checked at the exit in underground. It is profitable to buy a daily or a weekly ticket (a photo is required for a weekly ticket). The underground is called Tube. A ticket for one trip costs a pound. A one-day ticket costs only two pounds. Intervals between stations are short. Despite the abundance of different lines, you can acquire good place orientation with time.
The London metro is the oldest in the world. By the way, it is noticeable. The stations are still more or less of a decent kind, but the transitions and tunnels are eerie. It is difficult to understand the intricacies of lines and get to the right station, especially since no one announces their names. The price for trips differs depending on the distance. One-time tickets can cost a minimum of 1.48 pounds, maximum of 4.92 pounds.
Busses
Bus routes are also divided into zones roughly corresponding to the underground areas. There are four types of tickets: one-off for a bus (sold in buses, depending on the distance, at least 0.82 pounds), weekly bus fare, and travel cards (even weekly), which are valid for almost all buses, underground lines and electric trains within the city. In addition, it is worth paying attention to the fact that some travel cards are valid only after 9:30 am.