When you're planning a trip to Canada, keep in mind that the East Coast Canada Vacations are where it's at. People often talk about how amazing British Columbia and Ontario are, but what about all the fun that lies on the East Coast? Here are 10 incredible reasons why you should take East Coast Canada vacations.
On the Eastern Coast of the Maple, the country is filled with History that will tell you Canada's story, and it has a long list of beautiful places and fun experiences for you to visit and have while you're there. It consists of mainly four provinces – New Brunswick, P.E.I., Newfoundland, and Nova Scotia.
These four provinces are often bunched together, but they each have so much to see and offer by themselves. They all tell their own unique stories. Canada is known for having it all. With its small cities and towns full of charm, the incredible views and bustling bigger cities total of things to see.
But if you're planning a shorter trip to the country, then the East Coast Canada Vacations are a must! Whatever you're seeking, East Coast Canada Vacations have it all, whether it is the noise from a busy city or a call of the wilderness and nature, the taste of the local cuisine, or just a sanctuary with some peace.
On East Coast Canada Vacations, you'll find something for everyone. Here is – East Coast Canada Vacations – 10 Incredible Reasons Why You Should Take Them
East Coast Canada Vacations – 10 Incredible Reasons Why You Should Take Them
1. Wining and Dining in Nova Scotia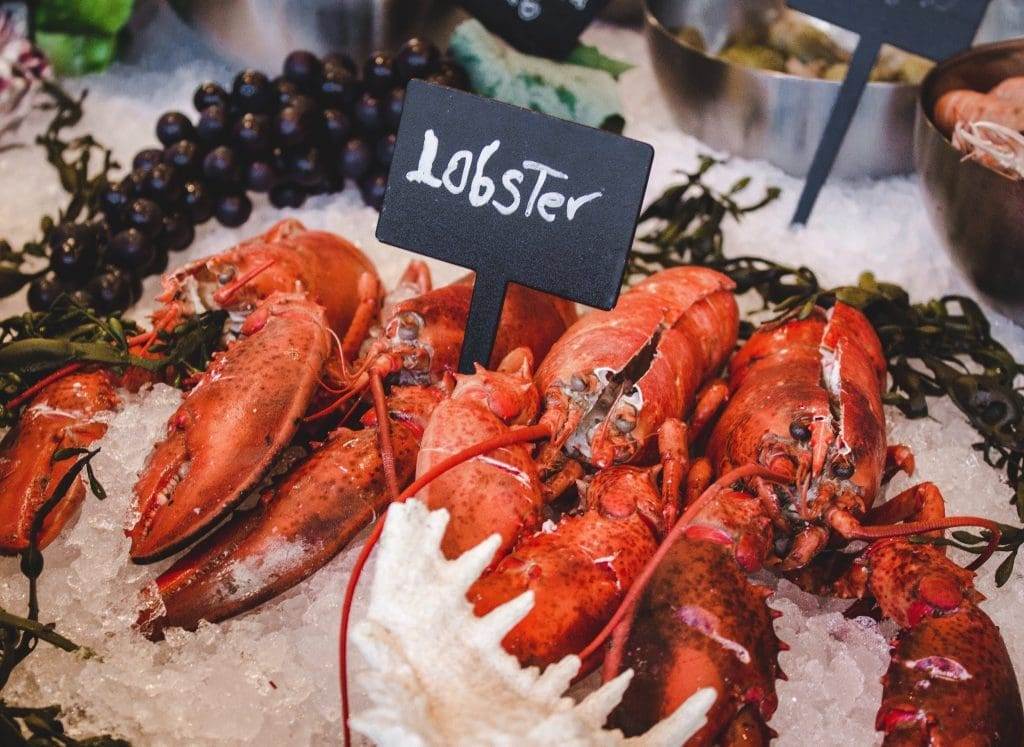 Enjoy the best local seafood that Eastern Canada has to offer, along with craft beer and fine wine on the ocean floor. You can experience this at the home of the high tides, the Bay of Fundy.
East Coast Canada Vacations at Nova Scotia will allow you to enjoy the best scallops, salmon, and lobster platters paired with the best wines that the Annapolis Valley has to offer. And you can experience this sort of dining as you look over the UNESCO world heritage site of the Grand Pre marshland.
There are also many wineries in the Annapolis valley that look over the gorgeous Bay of Fundy. And for the dining part? The freshest lobster served in so many creative ways. A staple in most pubs around the area is the famous – Lobster Poutine.
You can even enjoy an authentic Nova Scotian experience at Hall's Harbor Lobster Pound. Here you can pick the lobster of your choice from a tank, and they will prepare it for you. Served with the most delicious white bread rolls finished off with lots of melted butter.
You can also experience heading out with a local fisher and catching your lobster.
2. Sunsets at Igonish Beach
After you've toured the Cape Breton Highlands National park, a must on the list of things to do on East Coast Canada Vacations is watching the sunset at Igonish Beach.
This small camping ground located near the beach is the perfect getaway for fun trips with your family, friends, or even your significant other. Just a ten-minute walk away from the most beautiful sunset you would've ever witnessed on the beach.
Here, you can book an oTENTik. A part tent, part cabin. Picture it. Waking up in the morning and opening the door to the beautiful views of the Cape Breton Highlands National Park. Experience the excitement of camping outdoors but in the comfort of a soft bed.
You can have a great evening as you walk by the white sand beach and enjoy a beautiful sunset. Then come back to the campgrounds and grill some delicious barbeque on the on-site restaurant. Play mood music and watch the night sky.
3. Whale watching in the Bay of Fundy
Go island hopping in New Brunswick in the Fundy Isles. Here, you can watch the world's highest tides rise and fall over fifty feet.
East Coast Canada Vacations surely are incomplete without a trip to the Bay of Fundy. Whale watching at Campobello Island. The rushing water here creates a fertile summer feeding ground for the whales.
You can see up to a total of 12 different species of whales here. You can take these trips on either converted fishing boats or a zodiac. Or get tossed around, soaked and sprayed with fresh saltwater on the fast and thrilling inflatable Zodiac Ride.
Here you can get close to a breaching humpback whale or even the endangered North Atlantic right whales. You can also see Minkes, finbacks, and white-beaked dolphins. You can even go sailing on the historic – Jolly Breeze Tall ship.
4. Hike and take a Boat Tour of Gros Morne
If you're a hiker than the Gros Morne National park should be on your list of places to visit on East Coast Canada Vacations.
This UNESCO world heritage site sure is one incredible destination! Located on the Gulf of St, Lawrence. The Gros Morne National Park offers some of the most beautiful scenic views in all of Canada.
This is the second-largest national park in Atlantic Canada at a whopping 1,805 km2. It has more than 20 marked day trails. On these trails, you explore the interiors of the park as well as the coastline. If you're a wildlife lover, this is the destination for you. You'll find Moose, caribous, black bears, beavers, and harbor seals.
If you're not up for hiking this very challenging path, then you can take a boat tour. Then you can view this area that's hard to access from the Trout River Pond. (actually, a massive lake)
5. Swimming and paddling at Prince Edward Island National Park
If you're planning East Coast Canada Vacations, you cannot leave out the country's smallest province. With over 90 beaches lining this island province, 23 provincial parks, and 25 golf courses, you'll never be bored here.
Perfect for embarking road trips. You can enjoy a 300-mile East Coastal line drive here. Make sure that you catch a glimpse at the local life here. Staying in raised wooden cottages in the very charming fishing village – Murray Harbour. Or even relaxing at five-star retreats on the central coastal drive as you overlook the Confederation bridge.
The views of the shores on the Island are theatrical. With red rock cliffs and red-tinged sands edged by wind-swept dunes. The beach has gentle waves, and that is why it is perfect for activities like paddling and swimming.
The Island is on the top of the list of East Coast Canada Vacations. Prince Edwards Island is renowned for its vivid colors, a landscape that rolls gently, miles of warm sandy beaches, and dramatic red sandstone cliffs.
6. Fall in love with the local culture at St. John
St. Johns that is situated in Newfoundland and Labrador, is the perfect little addition to the list of East Coast Canada Vacations.
This old and historic city will offer you that cozy small-town charm. The eclectic, colorful painted houses known as the 'Jellybean Row' are found on the hilltops and in the alleys. To get the best view of the harbor and genuinely enjoy the skyline, you must get on Signal Hill.
While you're on top of Signal Hill also keep an eye out to see icebergs. And maybe even pods of passing humpbacks if you're lucky. Make sure you step into one of the local pubs here along George street and enjoy the spirited live music at night.
It is one of the oldest port cities in North America. And the largest city in Newfoundland and Labrador. You'll find that the locals here are some of the friendliest people you would've ever come across. They also love to share and show off their rich culture.
To read more about fun things to do in St.John, click here.
7. Walk on the ocean floor at Burntcoat Head Park
The Nova Scotia side of the Bay of Fundy offers many opportunities for adventure for East Coast Canada Vacations.
Nova Scotia is Canada's ocean playground. Here you can build sandcastles, go sailing, take surfing lessons. Do as you please. Just sit on the beach and take in the fresh air from the saltwater beaches.
The Burntcoat Head parks are open for visitors from Dusk till dawn. Here you can view and welcome some of the highest breathtaking tides in the world. Twice each day, the Bay of Fundy fills and empties its 160 billion tons of water.
On the Ocean floors, you can experience the hands-on discovery of life in the tidal pools and mudflats.  Enjoy and marvel at the thought of up to 53 feet of water. Right where you are standing a mere 6 hours later.
8. Hiking on Mount Carleton
This remote national park is located in one of the most mountainous regions of the province.
If you love hiking, then this East Coast Canada Vacations spot is for you. Mount Carleton is located in the sublime 42,000-acre Acadian forest wilderness of Mount Carleton Provincial Park. Mount Carleton is the highest peak in its province.
This 2,500-foot climb offers you a beautiful view of a landscape of millions of trees. You can breathe in the fresh air after your hike at the top of the mountain as you enjoy this view. Mount Carleton is part of the Appalachian Mountains.
You'll see a lot of flora and fauna around here. Mount Carleton is home to over 30 species of mammals and hundreds of species of birds. It is also famous for its Alpine blueberries.
Suppose you're a night lover than, you'll be happy to be here.  Royal Astronomical Society of Canada has designated a Dark Sky Preserve. Spending your night time here is probably ever stargazer's dream. You can pitch in a tent in one of three serviced campgrounds in the park.
Or even in one of the many backcountry sites. If camping's not your thing, don't worry. You can still enjoy the starry night sky while staying in one of the heritage lakeside log cabins.
9. Cycle by the Cape Breton Coastline
Where the mountains meet the sea, if you're planning East Coast Canada Vacations, then you must visit Cape Breton. And make sure that you cycle by its beautiful Coastline.
It surely is one of Canada's most enchanting places. While you're here, make sure to hug the world-famous Cabot Trail coastline as you wind through the Cape Breton Highlands National Park. This is where lush, forested river canyons carve into the ancient plateau. Rust-colored cliffs edge this.
Make sure to keep an eye out for bald eagles and Moose here.  If lady luck is by your side, then you might even catch a minke or pilot whale breaking waves. And you're never far from a steaming plate of local lobster and other delicious seafood. That was caught fresh from the ocean that you see around you.
There is a two- or three-hour return trail here, The Skyline trail.  On this trail, you can trail along the dramatic coastline to take in jaw-dropping vistas of the ocean. There are many other scenic trails here for you to enjoy.
10. Relax at St. Andrews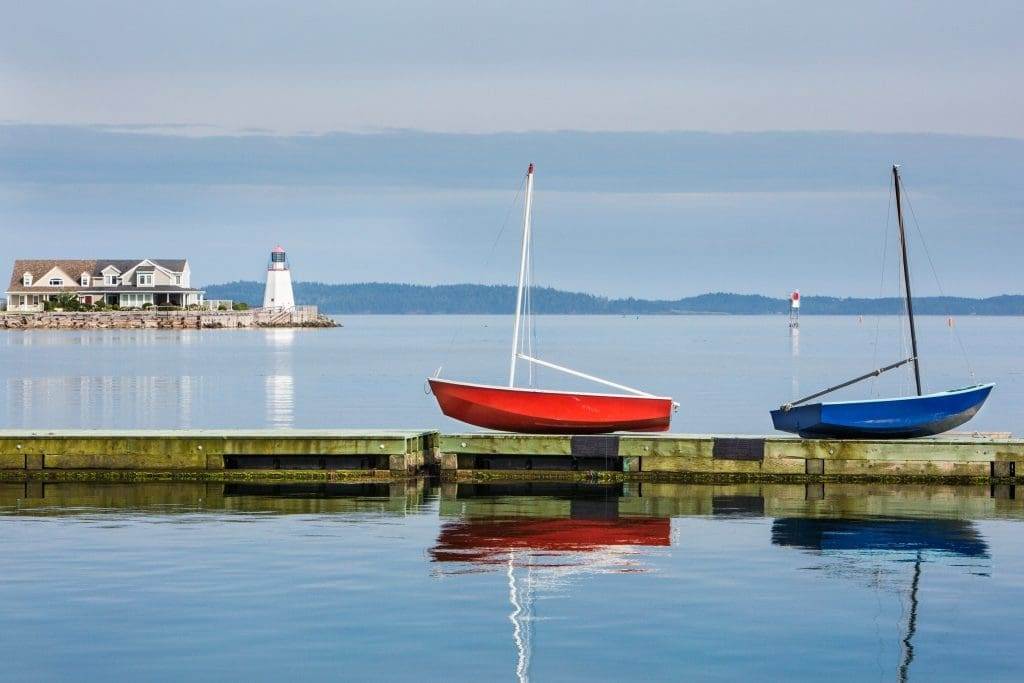 For East Coast Canada Vacations done via road, this is the perfect place for those of driving in from Toronto and Montreal to start.
This charming historic seaside village has more to offer than you'd think. Beautiful old buildings, scenic and stunning views, and many relaxing resorts for you to rejuvenate in. It is magical here. You would even find deer walking around the village here. As if it were straight out of a storybook.
Click here to read more about planning the perfect road trip for East Coast Canada Vacations.
If you're into outdoor activities like swimming, fishing, canoeing, biking, and hiking, then summer is the perfect travel for you to take East Coast Canada Vacations. July and August are some of the busiest times for the year for them. These are the times when the parks come alive.
Autumn is also a great time to have fun at East Coast Canada Vacations. Wouldn't recommend winter as most attractions and accommodations start closing around then.
There are hundreds of reasons why East Coast Canada Vacations are the best! These were just some of them. If you have any experiences, views, comments on additions to share with us, then do let us know. We'd love to have your opinion as well!
Why Try Out Rocket.net - IcyCanada's recommended hosting provider