Canada is a diverse and vast country, and eastern Canada is a thrilling place to explore culture, history, and breathtaking scenery. The provinces in eastern Canada are famous tourist attractions. For example, you will be awed by the epic waterfalls at Niagara Falls. Eastern Canada is a must-see region in the nation, from charming cities to stunning vistas. So plan your itinerary with these famous destinations in mind.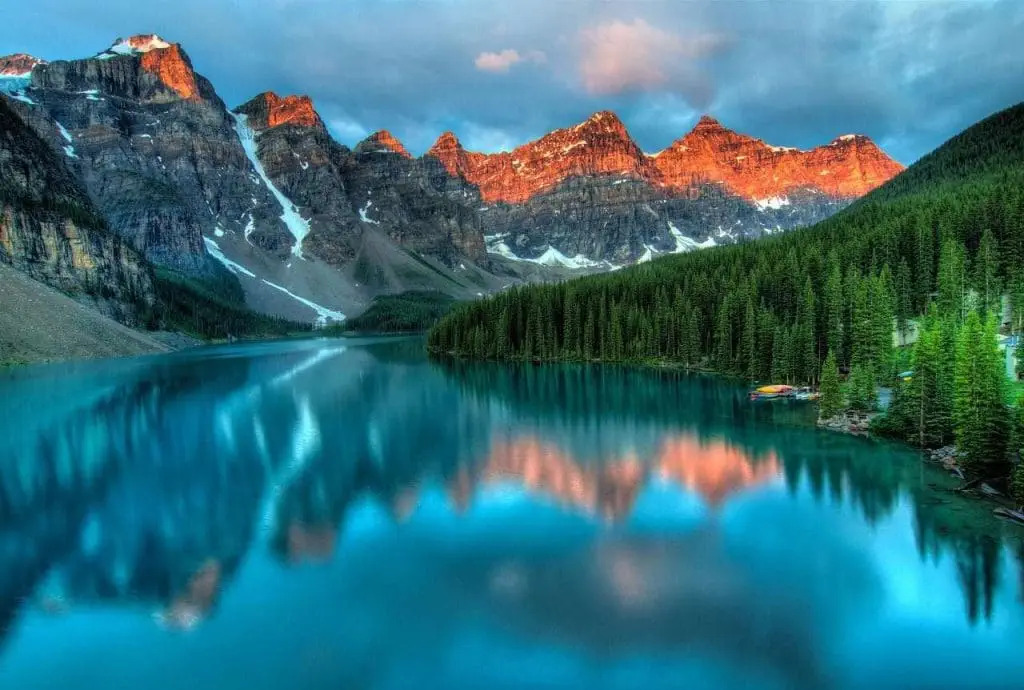 1. Eastern Canada
Eastern Canada is the region of Canada east of Manitoba and south of Hudson Bay/Strait. It consists of seven provinces: Nova Scotia, New Brunswick, Newfoundland, Prince Edward Island, Quebec City, Labrador, and Ontario. The two biggest provinces of Canada are Ontario and Quebec City.
It is deemed that Eastern Canada has something for everyone. Three Maritime Provinces are Prince Edward Island, New Brunswick, and Nova Scotia. Ottawa, the capital of Canada, is located in Eastern Canada.
2. Eastern Canadian Cities
Canada has cities of all sizes and is made up of territories and provinces. This country has various provinces and cities. Following are some of the cities in Eastern Canada:
2.1 Ontario
Ontario has natural diversity, comprising amazing Provincial Park, vast forests, and four of the five Great Lakes.  This province is the second largest province in Canada by size. The cities of Ontario attract intellectuals, artists, and entertainers. Polar Bear Provincial Park is Ontario's largest park and has over 250,000 Great Lakes.
2.2 Ottawa
Ottawa, the capital city of Canada, is a fitness-friendly city. The main attraction in Ottawa is Parliament Hills, its cultural diversity, rich history, and a summer music festival. During the winter, Rideau Canal becomes one of the longest skating rinks in the world.
The Rideau Canal is a 125 miles long waterway that connects Ottawa to Lake Ontario. This city is great for travelers as they can take benefit of ice and snow, from hockey and ice skating to downhill skiing, dog sledding, snowshoeing, snowboarding, and cross-country skiing.
2.3 Kingston
Kingston is a very charming and well-known city in Eastern Canada. It is a vibrant city and if your want to study abroad, this city is for you. You can study at Queen's University, which is a major asset of Kingston. This place is popular for its fine natural harbor. This is a walkable city in Eastern Canada.
2.4 Halifax
Halifax is popular for its historic charm, fresh seafood, community spirit, and incredible natural landscape. This city is the world's second-biggest natural harbor and the lively hub of Atlantic Canada. In this city, travelers mostly come to enjoy delicious foods and gorgeous scenery.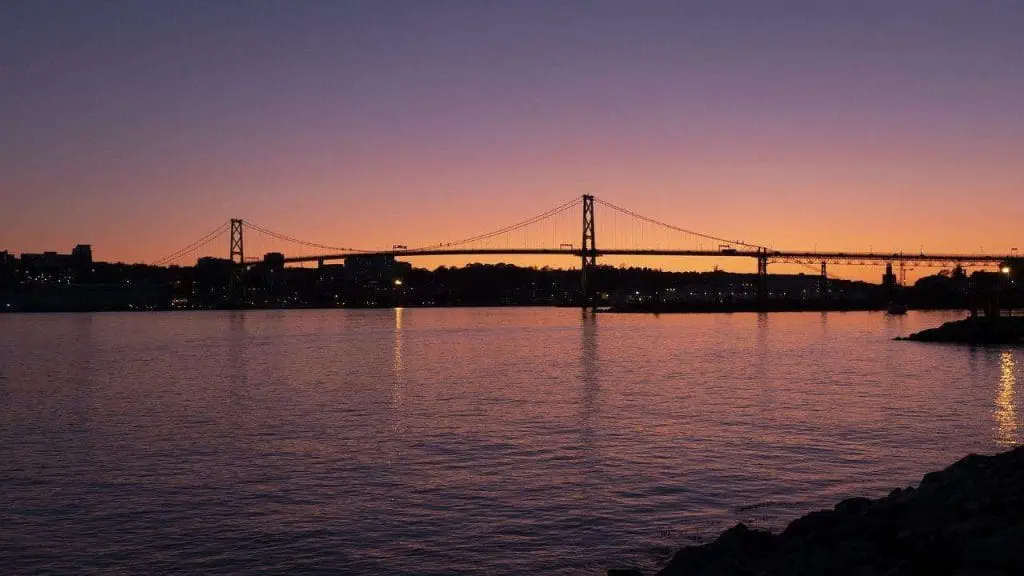 It is the capital city of Nova Scotia and a major transportation center and seaport. If you have planned a trip to Canada, you must take a day trip to McNabs Island and discover the nature, wildlife, and history of Halifax Harbour's biggest island.
2.5 Quebec
Quebec City is the capital of Quebec province, Canada. This city is registered as a UNESCO world heritage site. This city is considered the best destination to visit in Eastern Canada. French Canadian culture, Laurentian Mountains, St Lawrence River, and boreal forest make Quebec City famous. This is a great city for travelers because of its low budget.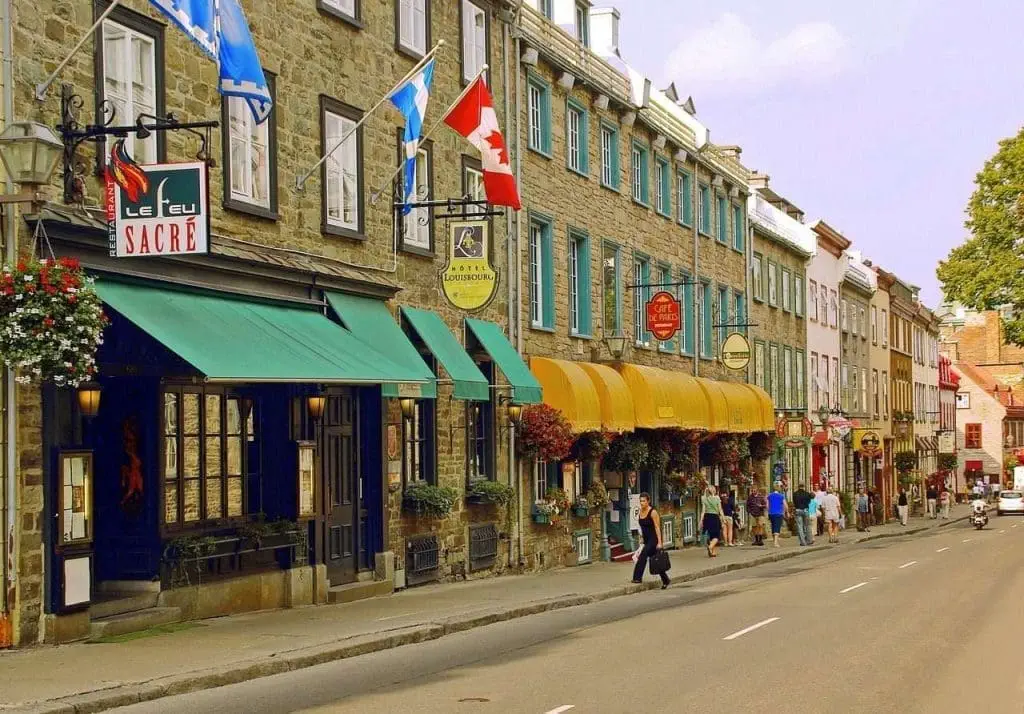 Quebec is Eastern Canada's tenth largest province. This eastern province has over 1 million rivers and lakes, including the St Lawrence River. Tourists admire this city because of its rich culture, natural beauty, and great living conditions.
This city has around twenty-four national parks, for example, Grands-Jardins, La Maurice Archipelago, Forillon, Jacques-Cartier, and Bic. The best activities you may enjoy are wildlife observation, camping, and hiking. Quebec has many picturesque landscapes, such as parks, mountains, and lakes. The surrounding realms of Quebec are a great combination for the trip, where you may enjoy the natural wonder.
3. Attractions in Eastern Canada
3.1 Cabot Trail
Cabot Trail is one of the most scenic destinations in the world. It has various stunning ocean vistas, some prehistoric rocks glared by glaciers, old-growth forests, and the mysterious Cape Breton Highlands. You can enjoy various outdoor adventure activities around the Cabot Trail.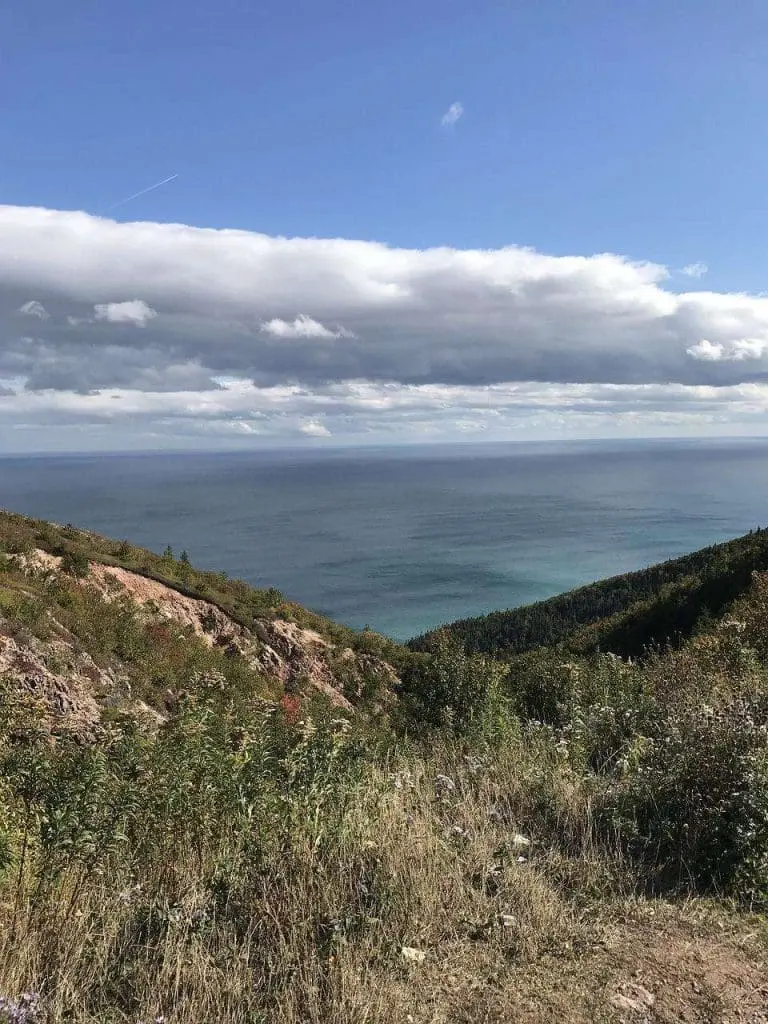 It is located on Cape Breton Island in Nova Scotia. It is a scenic drive through the Atlantic Coast and Cape Breton Highland National Park<span data-preserver-spaces="true">. Moreover, it is also known as one of the best road trips worldwide.
3.2 CN Tower
CN tower is very popular among tourists and also a regional tourism highlight. It is one of the most iconic must-see tourist attractions in the city. It is a 55-meter, 114-story tall building, and the attached antenna reaches high above the skyline of Toronto.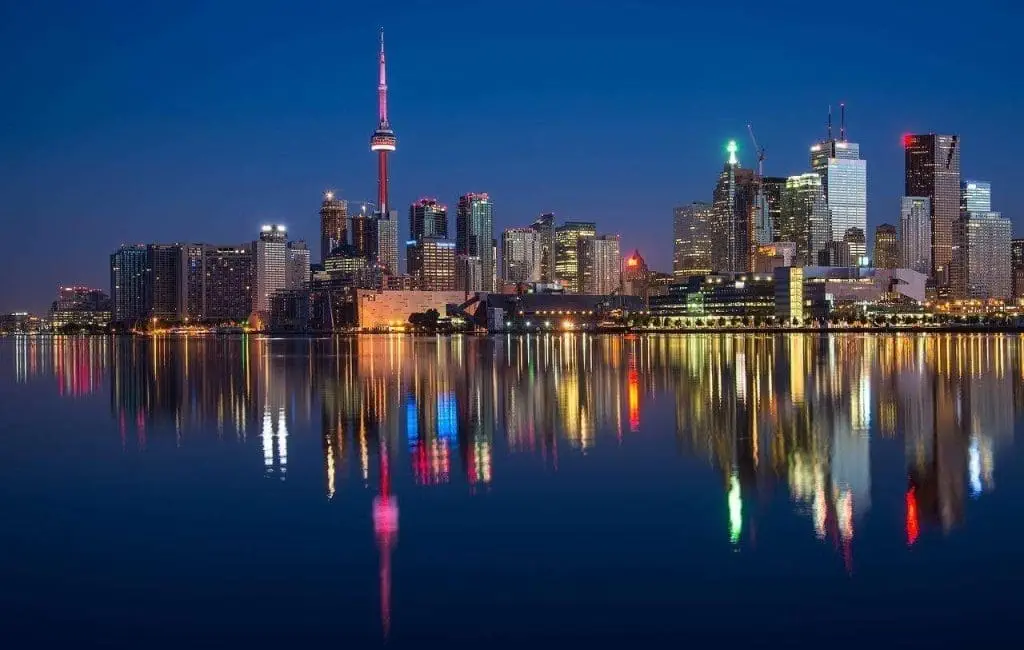 CN tower is situated in the heart of downtown Toronto<span data-preserver-spaces="true">. Many people go there to enjoy the first glass floor in the world. It broadcasts various radio and television signals across the southern Ontario region.
3.3 Iceberg Alley
Iceberg alley alludes to the stretch of the Atlantic Ocean, which goes from the Arctic to Newfoundland. Many iceberg drifts through Iceberg Alley come from the coast of Greenland. Many visitors visit the Iceberg Alley every spring to watch the colossal iceberg slowly drift by. During the spring, ancient glaciers in the North Atlantic Ocean start melting due to the warm weather.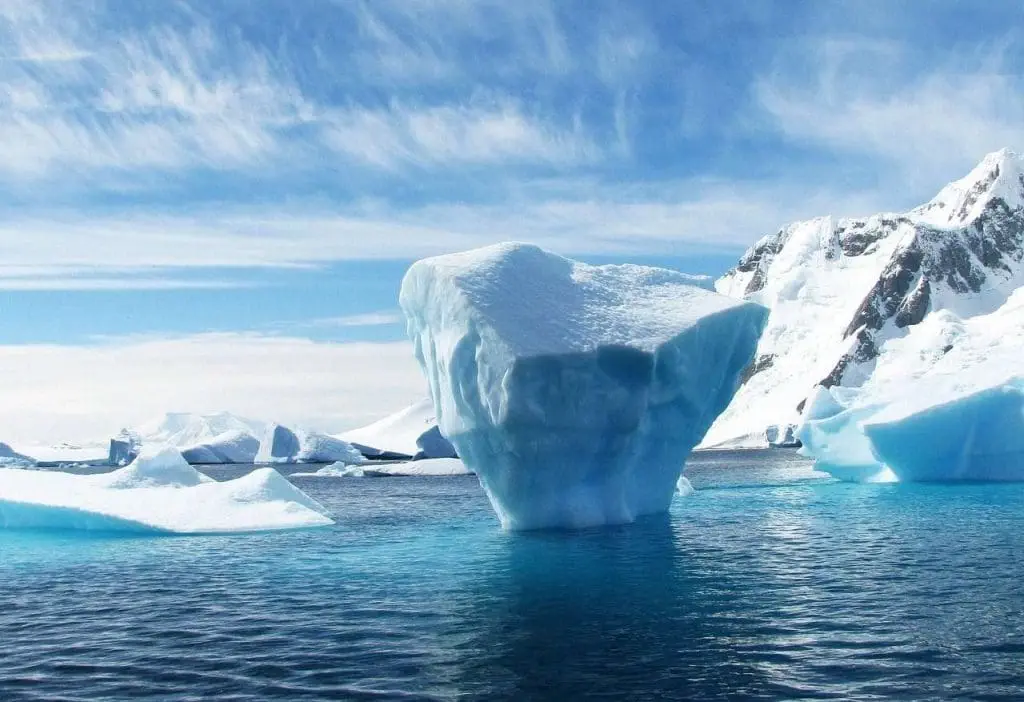 Iceberg alley is a very dangerous place, which tourists often overlook as everyone knows that this is the place where the Titanic collided with the undetected iceberg. According to research, approximately 1500 people died in that maritime disaster.
3.4 Montreal
Montreal is one of the oldest and second largest cities in Canada. This city is famous for its art, culture, food, history, and universalities. It is an island off Saint Laurence and Ottawa Rivers that leads into the Atlantic Ocean. Another specialty of this city is the food that attracts tourists. This country is mainly popular for its ice-cold winters. The climate of this city is unique.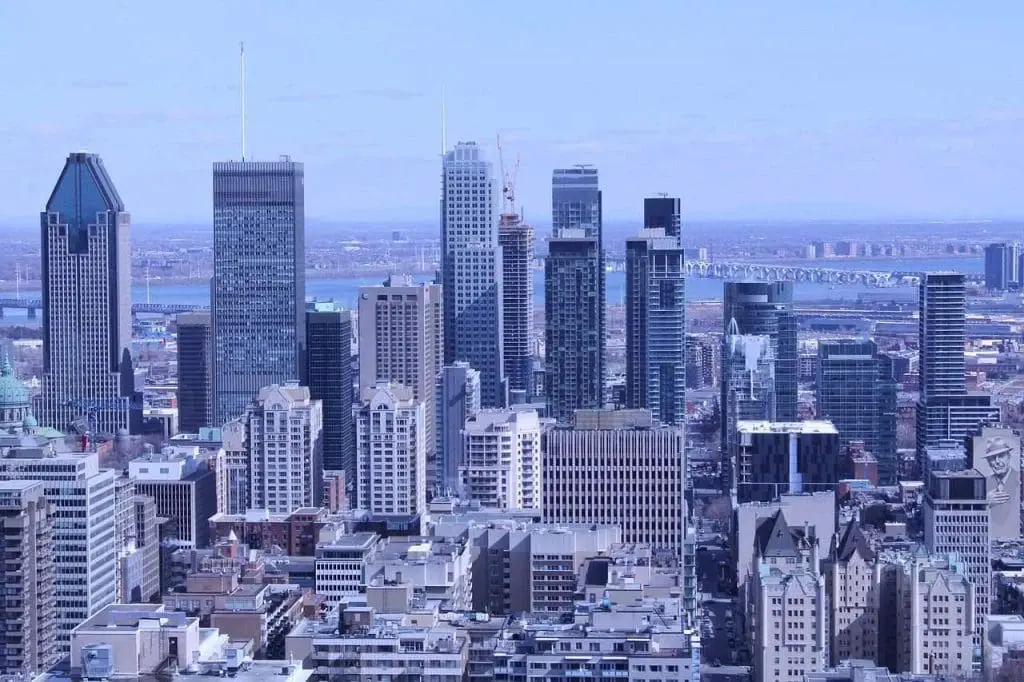 The most amazing thing to know about this city is that underneath this city, there is a large network of tunnels. This tunnel links the shopping district and downtown business to the Metro system, which can take you wherever you want. It even relieves daily commuters from the freezing temperature of Montreal.
3.5 Niagara Falls
The thing that makes Niagara Falls impressive is the amount of water flowing over. The combination of volume and height makes Niagara Falls magnificent. Many other reasons make Niagara Falls more attractive to tourists.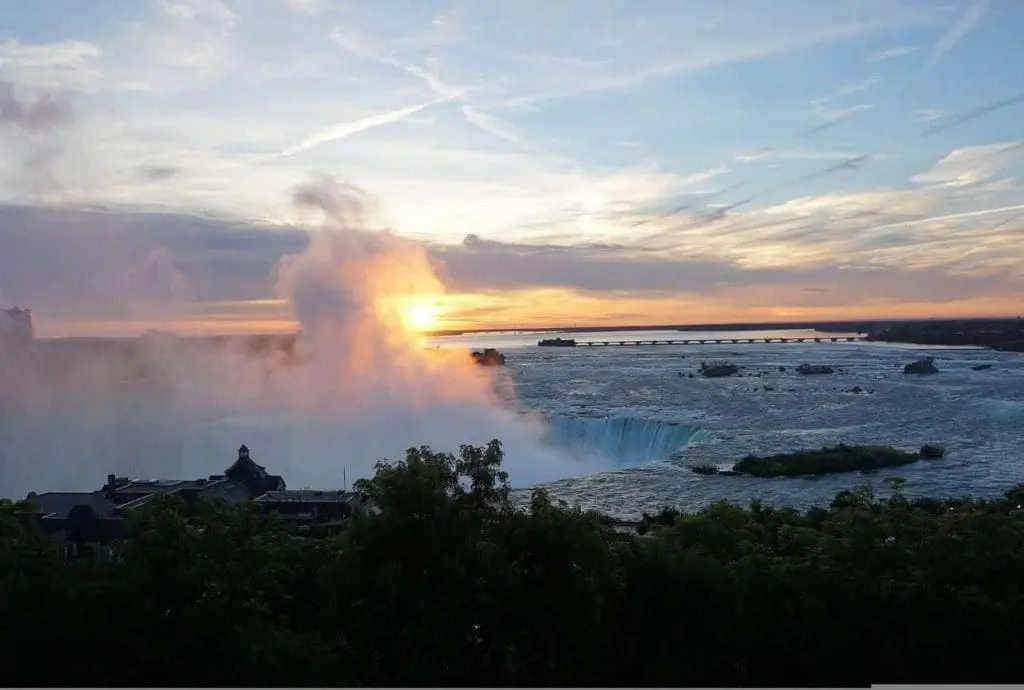 It comprises three waterfalls: Bridal Veil Falls, the American Falls, and Horseshoe Falls. Here you may enjoy activities like "Maid of Mist," the boat tour that starts on Niagara River and ends in the intensive mist of the American Falls.
4. Four Eastern Provinces of Canada
The four Eastern provinces of Canada are New Brunswick, Nova Scotia, Prince Edward Island, and Newfound and Labrador. All these provinces are located Atlantic Coast.
4.1 New Brunswick
New Brunswick is the third Maritime Province and has one of the longest-covered bridges in the world. It is the home to the biggest ocean tidal whirlpool in the western hemispheres. New Brunswick is specifically popular for lobsters, untouched wilderness, and the mighty Bay of Fundy. This city is the second biggest exporter of peat in the world.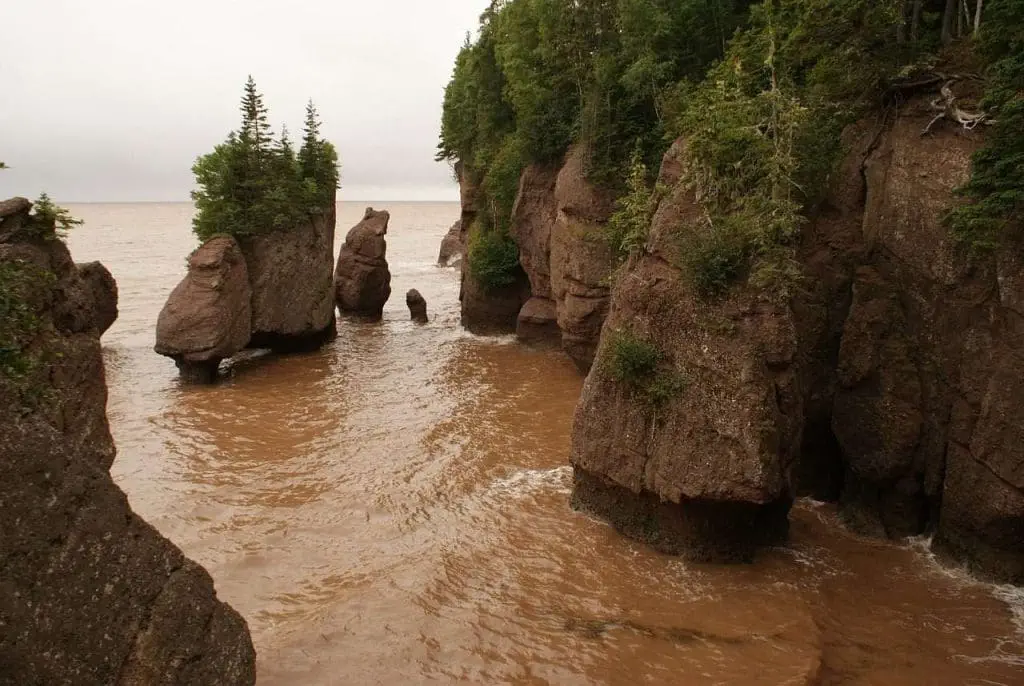 This Eastern Canada province is a blend of mountain forests, pristine rivers, and coastal islands.  Saint John is one of the biggest and most historic ports in New Brunswick. It is the gorgeous wild province of Eastern Canada. This province is good for people who love skiing, hiking, kayaking and catching rays.
This is because during the summer season, the weather of New Brunswick is great, and tourists can enjoy plenty of summer activities. Similarly, in winter, it experiences heavy snowfall. I would say that New Brunswick is a great skiing destination and you will enjoy it there. Famous flowerpot rocks are the main attraction in New Brunswick.
4.2 Nova Scotia
This eastern province comprises Cape Breton Island and the mainland peninsula. Nova Scotia is the third maritime province and is popular for high tides, apples, and blueberries. It is deemed that the Bay of Fundy of Nova Scotia is home to the world's highest tides.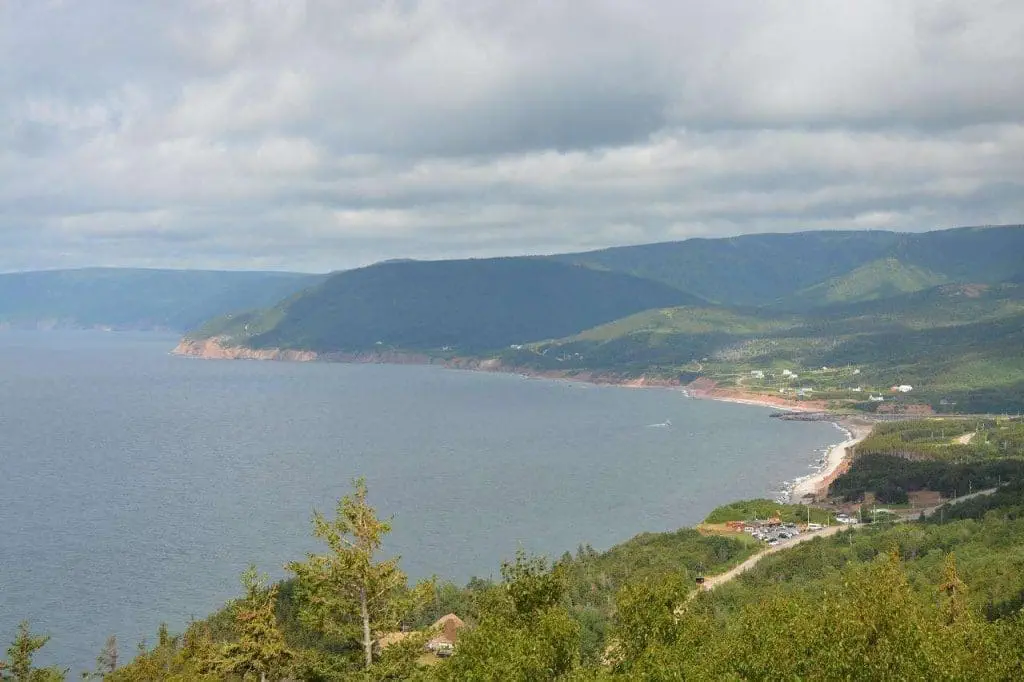 The Bay of Fundy is popular for high tides and the rarest whales. In addition, its beaches and shoreline cliffs are home to the globe's most complete fossil record of life from three hundred million years ago. This makes the Bay of Fundy a part of the UNESCO World Heritage Site and the UNESCO Global Geopark.
4.3 Prince Edward Island
Prince Edward Island is a very popular province in Eastern Canada. Travelers visit this eastern Canadian province to enjoy activities like golf and see gorgeous sandy beaches and Green gables.  Green Gable is a very famous place on Prince Edward Island. It is a Federal Historic building located in the National Park of Prince Edward Island.
Prince Edward Island is a great culinary destination where you can enjoy world-class seafood.   If you are fond of eating seafood, this place is for you.  Here you may enjoy the steamed mussels, freshly caught lobster, or champagne-poached oysters.  I must say that Prince Edward Island is a stunning place with boundless coastlines and winding pathways.
4.4 Newfound and Labrador
The major specialty of Newfound and Labrador, the fourth province of Eastern Canada, is its friendliest culture. This province is famous for its natural wonders, like breaching whales, stunning coastlines, icebergs, and incredible skyscapes. Maclean's Magazine states that this eastern province is one of the top ten friendliest cultures worldwide.
You can enjoy great outdoor adventures in Newfound and Labrador, such as kayaking and hiking in the late spring and summer, as well as sports such as snowmobiling and skiing in the winter. Newfound and Labrador have many fascinating places, from vibrant cities to quaint mountain ranges, historical outdoors, winding coastlines, waterfalls, and rivers.
5. Is Toronto in Eastern or Western Canada?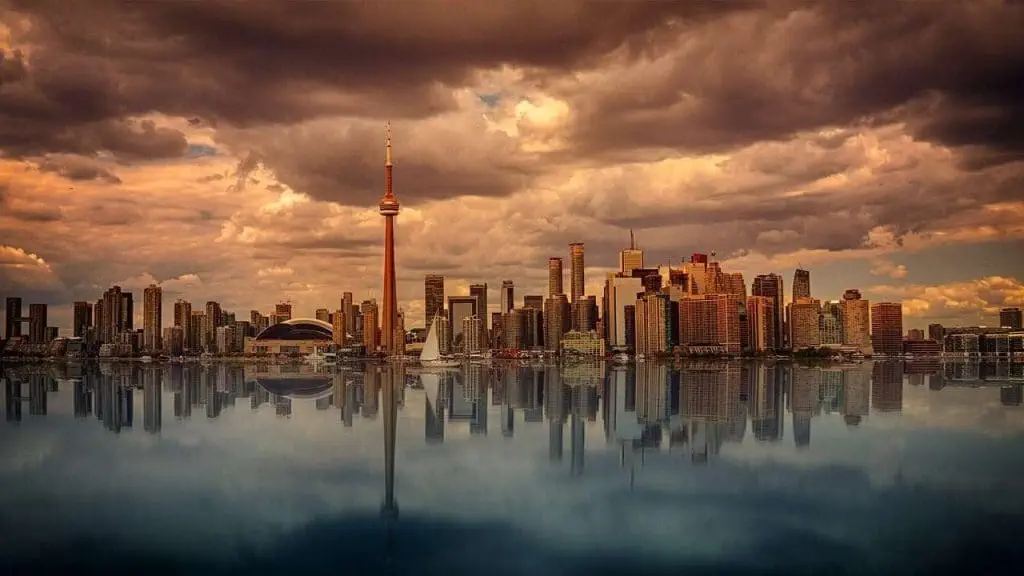 Toronto is an Eastern Canadian city located in the southeast of Canada. This is the capital city of Ontario province. Toronto is known as Golden Horseshoe. Additionally, this city is very populated and multicultural. It contains the continental climate, which is modified considerably through the proximity of the Great Lakes.
In Toronto, precipitation is influenced by the prevailing westerly winds and the Great Lakes. Latitude plays a crucial role in this city's relatively mild climate. This city is mainly popular for its high-rise buildings and skyscrapers. Toronto is even ranked as one of the most livable cities globally.
In my view, Toronto is a vibrant city since you can access everything easily and live a healthy lifestyle here. You will find their perfect combination of culture, entertainment, and business world.
Also Read 15 Most Famous Canadian Animals!
I hope this article will help you plan your next trip to eastern Canada. I would say that if you ever visit Canada, you must discover provinces in Eastern Canada. A trip to Eastern Canada province will be worth it for you. These provinces have ample attractions, as discussed in the article, where you can spend your holiday and have fun!