One of the best days of the week is when you have just washed your oily hair, and just like you take care of your skin, our hair also requires an equal amount of best love and nourishment. As we want our skin to glow we want our hair to grow. Today we will talk about the best dry shampoo for oily hair.
The best solution to your oily and greasy hair is Dry shampoo- A life saviour and a quick relief from all your problems related to oily hair and scalp.
1. What Is Dry Shampoo?
Dry shampoo is a product sprayed on hair that can eliminate dirt, absorb oil, and grease, making your hair fuller, bouncier, and healthy looking giving you vibrant and fresh vibes with a pleasant smell that lingers on all day without the need to wash it thus saving a lot of time energy and resources. Dry shampoo will instantly rejuvenate your lifeless hair and transform it into matte, lustrous, nourished hair without any product buildup.
It's nearly impossible to wash our hair daily so here comes the dry shampoos as our defender for those lazy days. As we are constantly busy with our daily chaotic life we always tend to find ways to make a complex task into a simpler version. People just search for shortcuts to make their life more comfortable and dry shampoo is one of those products.
There are innumerable dry shampoos available in the market according to hair type that are further divided into powdered and spray versions which makes it a hectic task to choose from but no worries today we will talk about the 10 best dry shampoos for oily hair. As it is rightly quoted "Invest in your hair it is the crown you never take off". So let's set it in motion and talk about the best dry shampoo for oily hair.
2. 10 Best Dry Shampoos for Oily Hair: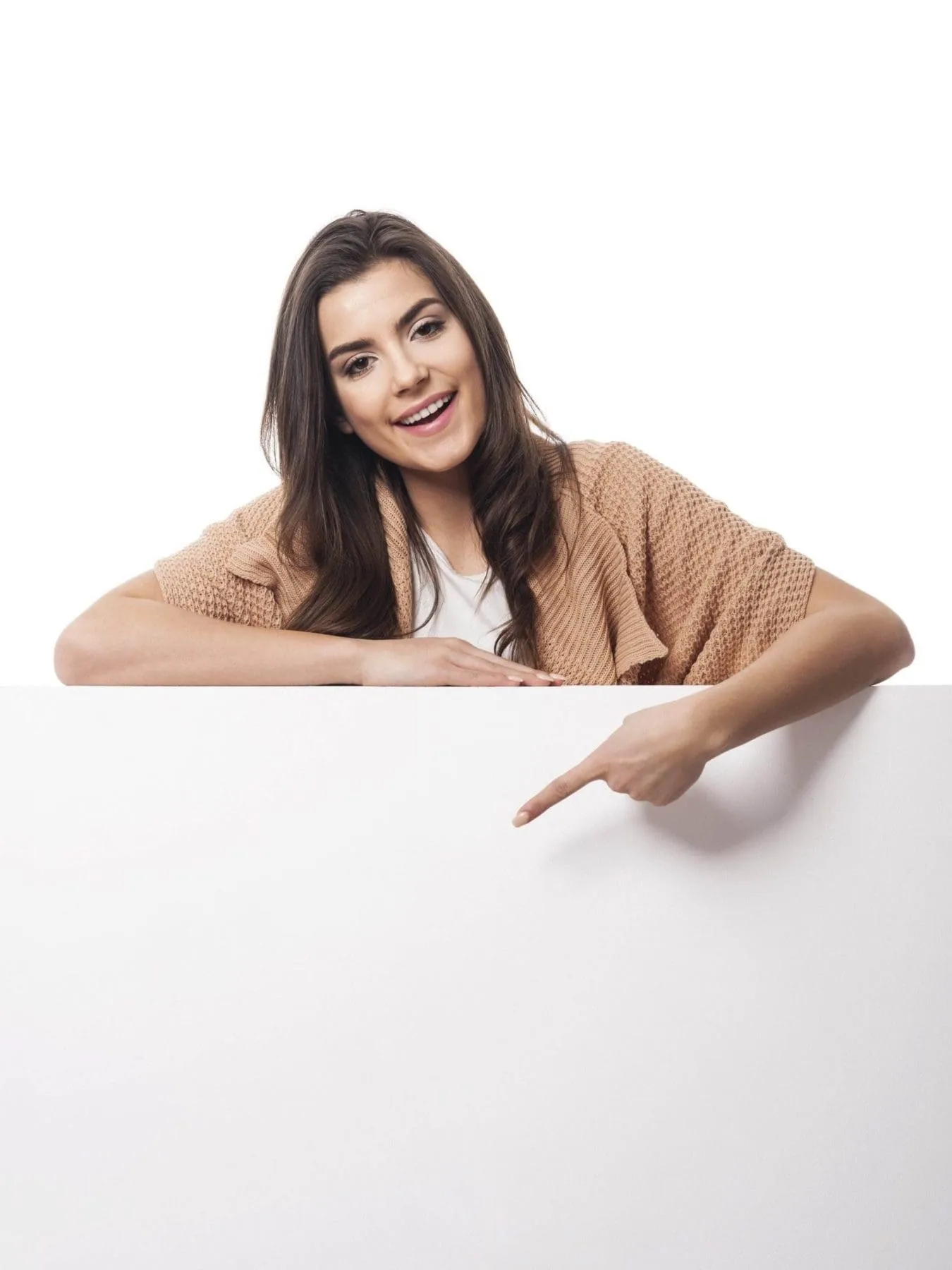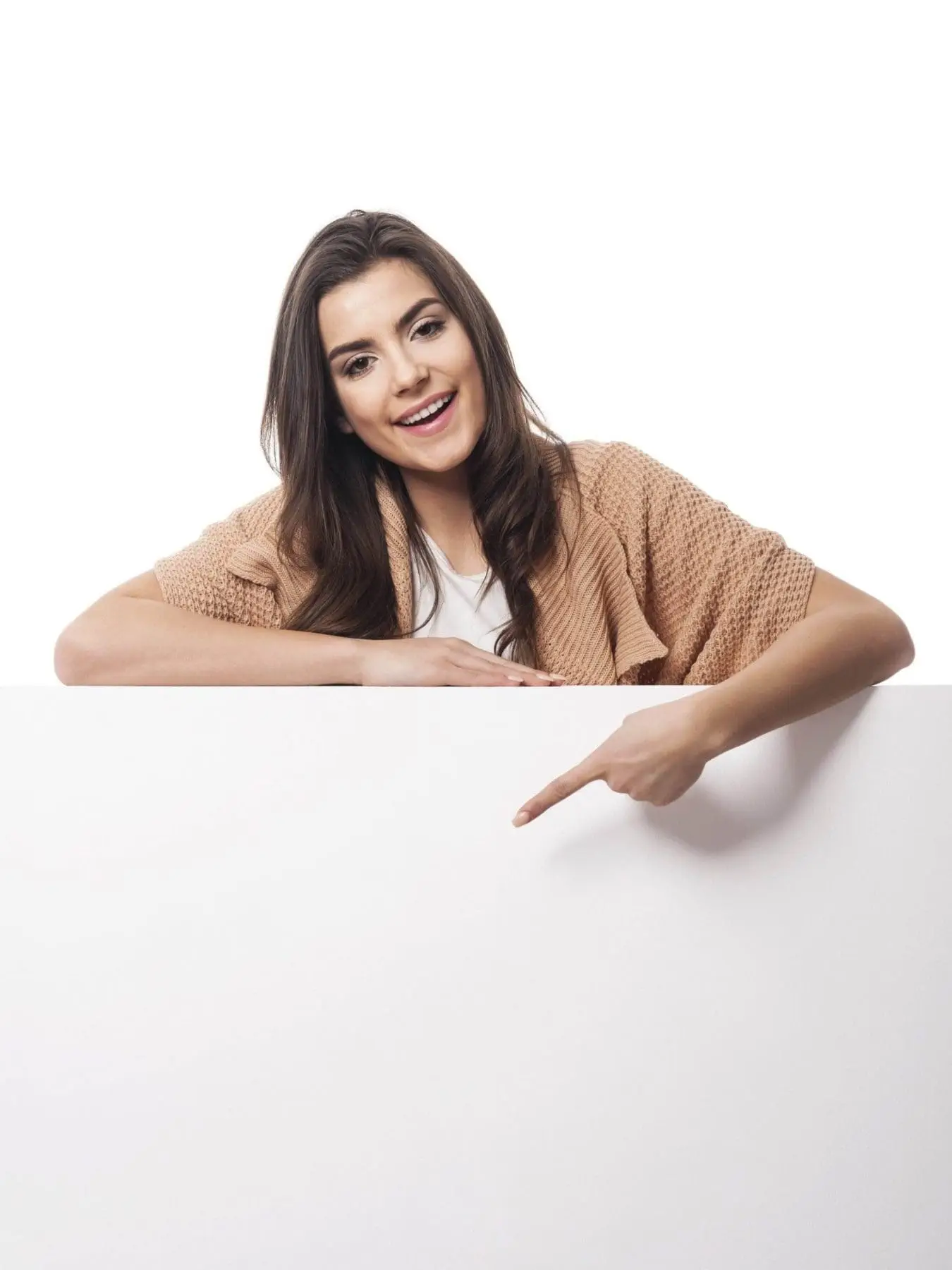 2.1. Klorane Dry Shampoo
It is one of the best brands of dry shampoo. Klorane dry shampoo is a brand everyone raves about and needs no introduction.
Enrich with oat milk it claims to remove excess oil and refreshes your fine hair with its unique formulations into a good hair day. It adds body and texture to your oily hair making it voluminous, and shiny from every corner. Their product is completely vegan and free from all harsh elements like sulphate, ammonia, and paraben making it an ideal choice that is safe and gentle on the scalp and does not cause any irritations and hair loss.
Their price range consists of between Rs 3199 for 100 ml. The product can last up to 3/4 months if used every week. With its amazing pros, this dry shampoo is worth every penny to transform your greasy hair into thicker and more vibrant hair. It is no doubt the best drugstore dry shampoos.
Customer review-
"Go To Product for Hair" Perfect product for Day 2 or Day 3, after shampooing. Makes hair look fresh. I used it after 2 days of shampoo and it gives an amazing look. Removes the greasy look
2.2. Anomaly-Refreshing Dry Shampoo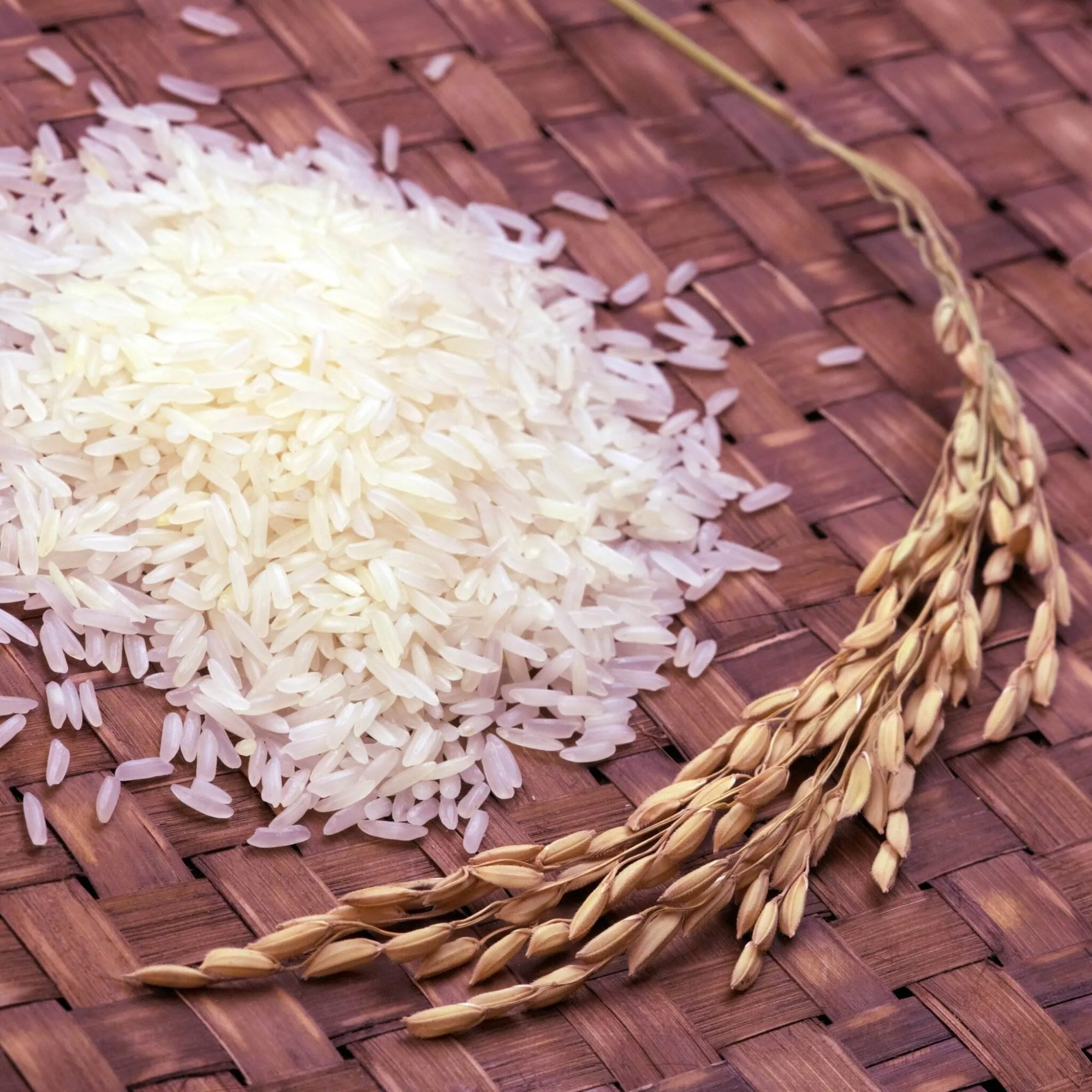 Founded by renowned celebrity actress Ms. Priyanka Chopra Jonas it is a must-have dry shampoo for oily and fine hair if you are looking for a budget-friendly and quick fixer for your dull and lifeless hair.
It comes with a sturdy spray bottle which is handy and comes up with minimalist and sober packaging as they believe in spending less on packaging to spend more and superior formulas. Their dry shampoo consists of rice starch and tea tree oil which helps to minimize the oil secretion from the scalp and gives a mild fragrance.
It easily blends into all hair colours making it safe for colour and treated hair suitable for dark hair as well. It provides volume and clarifies the scalp and does not allow product buildup.
All thanks to its unique ingredients like rice starch as we all know rice starch works wonders to give us healthy dark hair. Now thick hair is just one step away and healthy hair starts to show up. Enjoy free-flowing lustrous hair with the addition of Anomaly dry shampoo to your hair care regime.
The price for 207ml is Rs. 750. Grab this beauty of dry shampoo for oily hair to give an amazing experience to your oily scalp and get healthy and thicker hair.
2.2.1. Customer Review-
This product is amazing, I have an oily scalp and fine hair and have tried a lot of dry shampoo and nothing has worked for me this product absorbs excess oil after applying this dry shampoo it took a few seconds to work. It's magic and my hair bounced back love this product it's reasonable too I will purchase another hair care set from the anomaly.
2.3. Kerastase Fresh Affair Dry Shampoo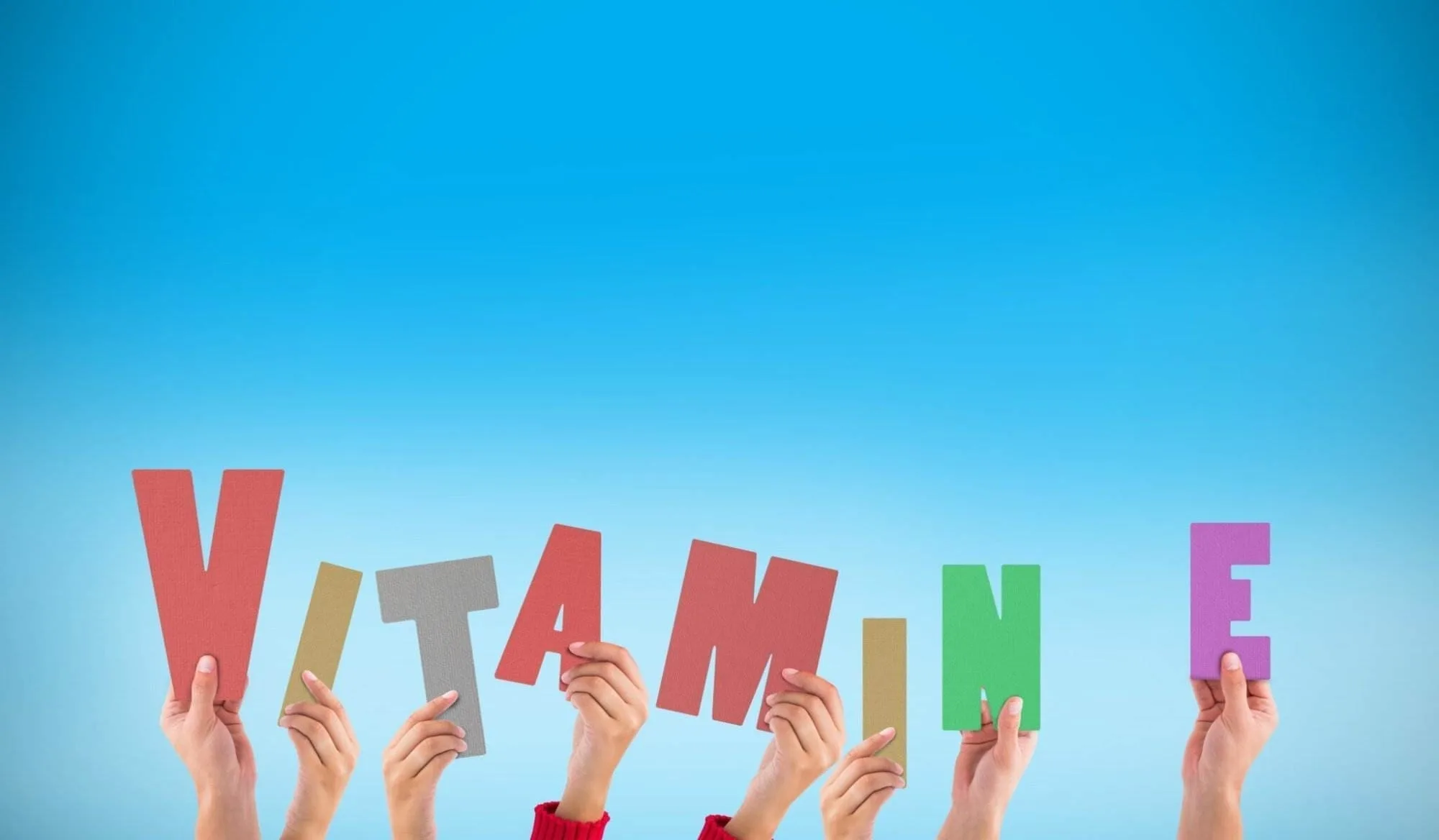 Trusted and used by professional salons and hair stylists, Kerastase dry shampoo is a great bundle of happiness for your oily and greasy scalp. Its unique formula replenishes and restores the surface of dry hair and falls under the best shampoo for oily hair which absorbs oil very quickly.
Fresh affair dry shampoo absorbs excess oil giving your tresses volume and 24 hours delicate fragrance. Crafted for all hair types. Enrich with neroli oil, vitamin E to make your dry hair into healthy hair, and rice starch which acts as a moisturizer, reduces breakage, adds volume, and refreshes the hair and scalp by simply absorbing excess oil. Neroli oil which smells so sweet instantly uplifts your mood. Also, suitable for colour-treated hair as well as dark hair, and its lightweight formula blends easily into greasy hair and absorb oil and does not leave any white residue.
It retails for Rs. 2600 quite on the expensive side, but if you want to give your hair a luxurious feeling this is the perfect dry shampoo for your oily hair enriched with natural oils and fresh scent.
2.3.1. Customer Review-
Okay, so this was my first time using dry shampoo, as generally, I felt like you can't beat that 'freshly washed feeling'. However, I love this product, the smell is delicious and it leaves the hair looking all fluffy and volumized but still shiny, so great for those days between washes thank-you.
2.4. Living Proof's Dry Shampoo
This is a complete game changer if you have oily hair and scalp. It is a well-known brand delivering stupendous beauty products across the globe. One of the best talc-free dry shampoo
Enriched with rice starch this professional dry shampoo absorbs oil, leaving the hair instantly refreshed which enables you to achieve a matte look without weighing your hair down and refresh hair. Now no more dry, frizzy, and dirty hair all thanks to the moisturizing properties of rice powder. Slide into a whole damn new world of beauty with this unique fullness dry shampoo.
It retails for Rs 2468. The scent is so sweet which will enlighten your senses and keep your hair fresh and blooming throughout without leaving chalky residue.
2.4.1. Customer Review-
"Best Dry Shampoo!!!" I've used soo many dry shampoos, but this one wins among them all. No powdery white residue. Gives additional volume to an oily scalp
2.5. Drybar Detox Dry Shampoo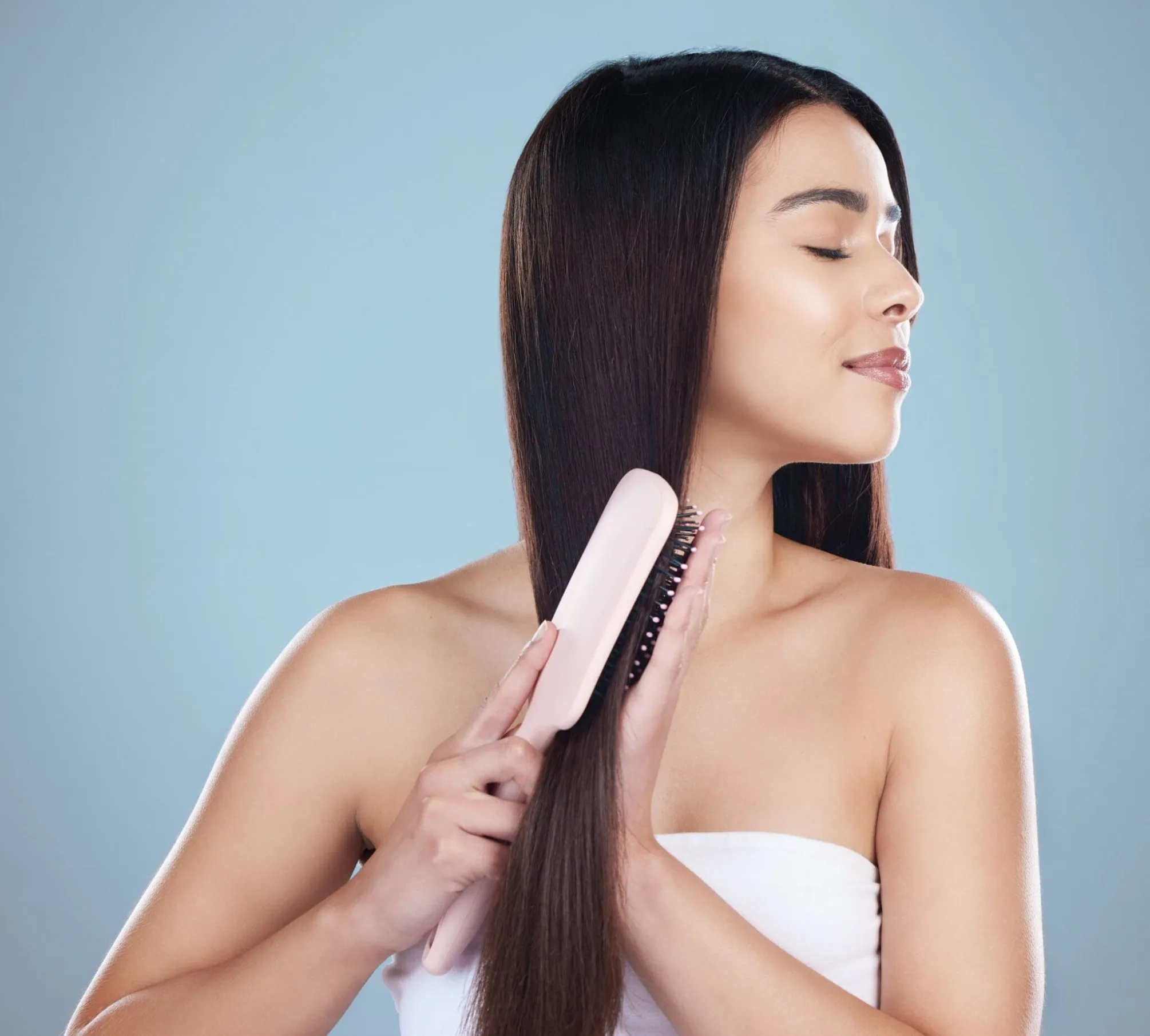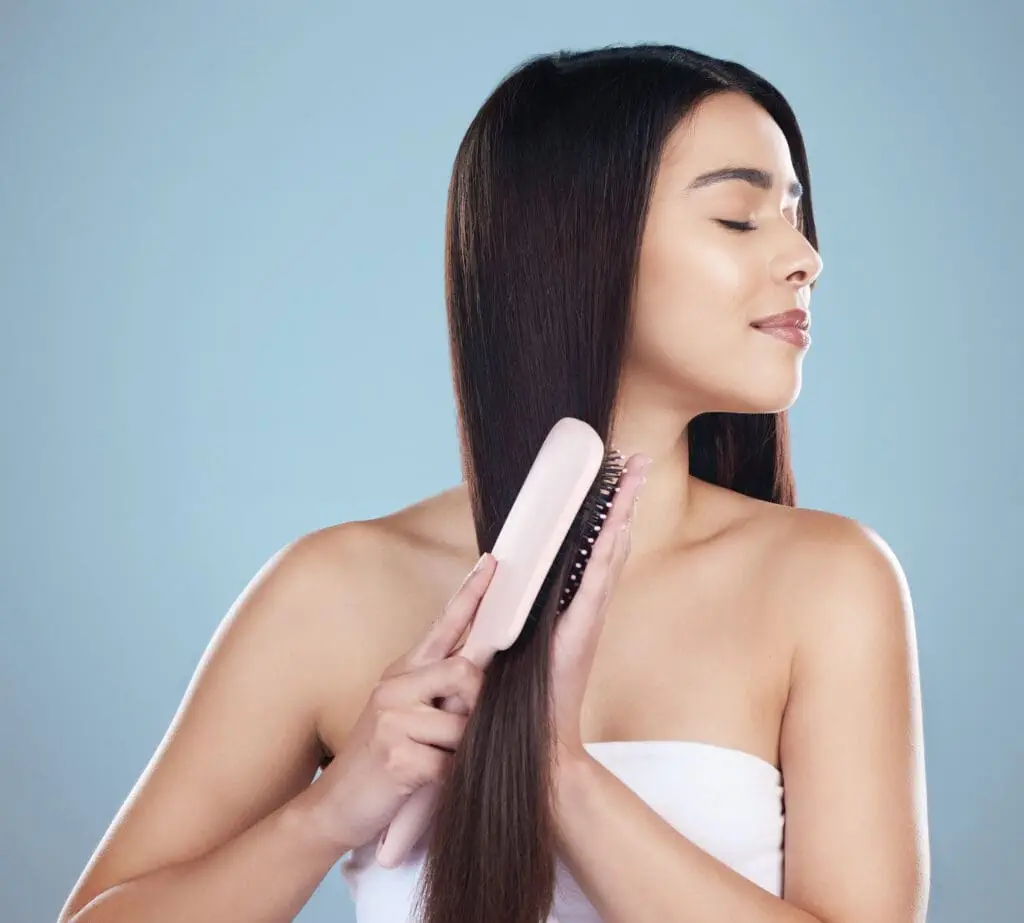 Drybar is the most lovable and famous brand. They have pretty well maintained the standard of their products. Their shampoos are the most loved ones.
As the name suggests detox this dry shampoo gives extra bouncy hair and reduces oil production giving you thick hair. Hair feels so soft, shinier, and healthier with this dry shampoo, It does not leave any visible white residue, absorbs oil, and detoxifies your scalp.
It will cost you around Rs 1233- Rs 3454 which is reasonable and fair according to its uses and results. It's the perfect on-to-go product to reduce oily, greasy, and flat hair. The weightless formula instantly revives your hair and allows you to be ready for every situation.
2.5.1. Customer Review-
Nice. This dry shampoo gives you products for an affordable price! It is worth it and it smells so good. I keep a can in my car and I have one in my room for when I need to freshen up.
2.6. Moroccan Oil Dry Shampoo Dark Tones
Moroccan oil mainly focuses on delivering a wide range of luxurious products. Moroccan oil dry shampoo is mainly curated for dark and brunette hair.
This fine mist claims to instantly revive your dull lifeless hair with its unique rice starches formula preventing white caste, oil, and dirt by maintaining the natural dimension of hair. Infused with argan oil which strengthens hair follicles which eventually leads to hair growth and also acts as a natural heat and UV protector a big win-win situation if you often travel out in scorching heat. Comes with its signature scent which is so addictive. It's a mixture of spicy amber and musk with sweet florals that lingers all day long.
It is safe, Peta-approved, and curated without any detrimental chemicals. Works well with your fine hair as well as very oily hair. The cost of Moroccan oil dry shampoo is Rs. 1980 for 217ml. It is probably the best dry shampoo ever and you should undoubtedly invest in this shampoo to give your hair all the love it needs without hampering the natural oils of the scalp.
2.6.1. Customer Review-
One of the best dry shampoos, in my opinion, does not have an unpleasant odour and does not leave residue on the hair. The item is a little expensive but good quality, I recommend it.
2.7. Colab Dry Shampoo Original
Colab dry shampoo is an award-winning dry shampoo which is suitable for all hair types, colours, and hair textures. With just one spray your hair feels clean, soft, and fresh, and removes excess oils.
Curated with a spectacular formula that is vegan and cruelty-free and suitable for very sensitive scalps as well. It quickly absorbs the oil leaving no white residue and instantly gives a volumizing effect to your dull and oily scalp giving a perfect hair texture. It has a delicate fresh scent of bergamot and rose, a perfect combination of floral and citrus to give you fresh vibes all day long. It can be used for darker hair as well as blonde hair.
Colab Dry Shampoo will cost you Rs 299 for 50ml. Colab dry shampoo can be your great travel companion as it is budget-friendly and easily adjustable in your handbag as well. Now fall in love with your tresses in just one spray. A must-have for all the quirky ladies out there and feel the fresh hair.
2.7.1. Customer Review-
Nice product. Fragrance is also nice but you've to spray a lot at one strand to make it look fresh.
2.8. Ktein Natural Detox Dry Shampoo Powder
This dry shampoo is in the form of powder made with 100 % plant-based products. Not only will this dry shampoo powder absorb oil but also sanitizes your hair keeping bacteria, fungus, and dirt at bay best suited for sensitive scalps. Hair will become soft and smooth; you cannot just resist touching it.
Enriched with all-natural ingredients like rice, flaxseeds, onion oil, coffee powder, argan oil, and aloe vera making it the ultimate solution for oily hair. It is suitable for all hair types. Simply spread the powder on your oily hair with your hands or comb and massage gently through your roots. Repeat if necessary. It feels just like your natural hair.
It retails for Rs. 350 for 25g. Optimize your hair care regime with this mini dry hair powder and let your hair speak up for you. Undoubtedly, one can have the best powder dry shampoo with its unique absorbing oil properties.
2.8.1. Customer Review-
Waterless shampoo. Give immediate effects…. love this product. Thanks, Klein for this natural product.
2.9.  UrbanYog Dry Shampoo for Heavy-Volume Hair
A perfect fixer for people struggling with thin hair. No worry about the bad hair day just grab this bottle and spray it around your scalp for an instant transformation of your natural hair.
Instantly vanishes the oil from your scalp and makes you feel refreshed with its mesmerizing marine fragrance which lasts up to two days, yes you heard it right its fragrance lasts up to two days. Specially formulated to give your hair extra bounce and volume preventing thinning and leaving no white residue. It is suitable for all hair types as well as colour-treated hair and sensitive scalp.
The cost of this shampoo is Rs. 499 for 200ml. Now step out of your house and look gorgeous with just one spray of UrbanYog Dry Shampoo.
2.9.1. Customer Review
My hair is curly and this product removes all oil and dirt that is trapped due to pollution. It makes my hair soft and maintained.
2.10. Gold Lust Dry Shampoo
Gold lust dry shampoo tends to deliver salon-like hair at home. It promises to give your hair a healthy voluminous texture and remove the excess oil without leaving a white residue. The best shine-boosting dry shampoo. Allowing your hair to feel fresh and squeaky clean and suitable for the very sensitive scalp as well.
It is infused with a mild rustic fragrance and comes with great oil absorption technology. Its price is comparatively on the higher side and it will cost you around Rs. 10625 but definitely worth it. This Oribe dry texturizing spray makes your gloomy day into a bloomy day. Gold lust Dry shampoo should be tried at least once.
2.10.1. Customer Review-
Amazing product for oily hair. I'm in love with this dry shampoo. I felt a salon-like experience with just one spray of it. Just go for this dry shampoo girl.
3. How to Use Dry Shampoo?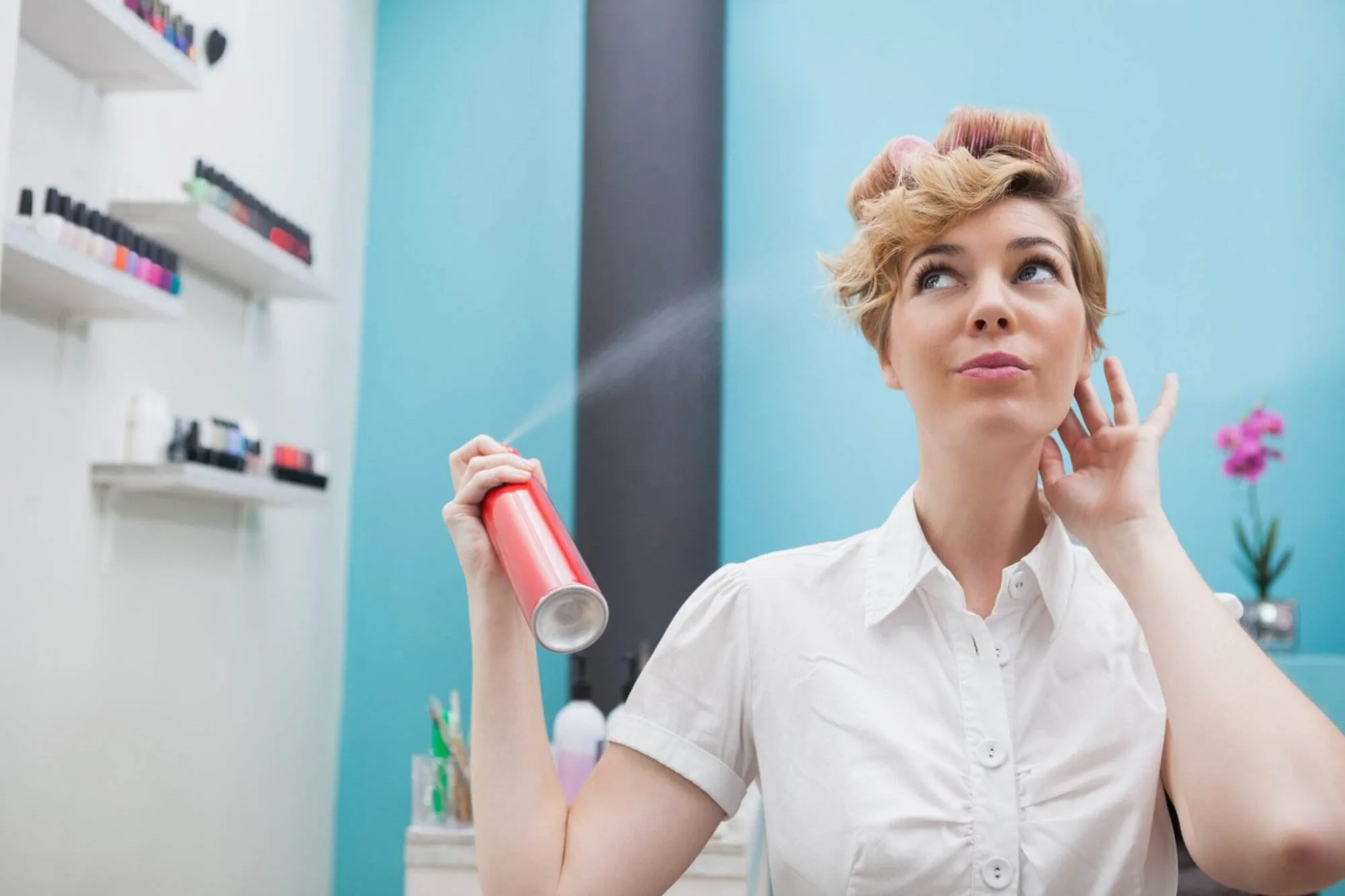 For some it might be like a piece of cake but for all the first-time users who are quite curious and who do not have an idea here is a quick guide tour on how to use a dry shampoo
3.1. Organizing
Firstly comb your hair properly and ensure that there are no knots so that the dry shampoo can be applied evenly. Partition your hair in different sections now. Always shake the product before use.
3.2. Application
Now spray 6-8 inches away from the scalp ensure you close your eyes before spraying. Allow the product to rest for around 30 seconds and gently massage all over your head.
3.3. Always read the instructions
It is always advisable to do a patch test before using it for the first time so kindly choose products according to your hair and skin type and also always check for the ingredients list.
4. Bonus Tips
Always choose organic dry shampoos which are safer and will not affect the health of the hair in the long run.
It is advisable to do a patch test before using any new product. Always choose quality over quantity as cheap products will damage your hair, resulting in hair fall and an itchy scalp.
Always read the description before applying the product.
Minimal use of dry shampoo is recommended.
The Final Note
After all, every dry shampoo is unique in its way and fulfills different needs required by your hair. The above-mentioned dry shampoos are some of the best dry shampoos for oily hair. We have selected them according to honest customer reviews, ingredients that are organic and free from chemicals, and most probably they all fall under the renowned brand category.
I hope this content will help you choose the best dry shampoo for oily hair. The list of dry shampoos is endless but this is the best 10 of them all. So choose wisely and let your hair do all the talking. Embrace the new beautiful you with these amazing dry shampoos and flip your hair and let the world see your spark. Do not forget to comment down your favourite dry shampoos.
Do not forget to comment on your go-to dry shampoo.
Also, read some suggested articles from us,
FAQs
1) Is dry shampoo good for oily hair?
Yes, Indeed but using it once a week is recommended. It should never be used as a substitute for normal shampoo as it is created as a quick on-the-go product if you are in a hurry to go somewhere or just feeling lazy all day. It only absorbs the excess oil and makes your hair bouncy but does not cleanse your scalp which is essential for any healthy hair care regime.
2) Is powder dry shampoo better than spray?
It completely depends on one's preferences and choices. Both products do the same work. But I like the spray better as you just need to spray it on your scalp, massage it thoroughly, and there you go. On the other hand, the powder dry shampoo needs to be applied cautiously as chances are you can drop a lot of powder on your scalp on the go and you don't want to look like a white ghost ;). Hahaha just kidding.
3) Can we use dry shampoo on wet hair?
A big no. Dry shampoo absorbs excess oil from the scalp most probably on the second or third day of washing hair. So using it on wet hair will be unproductive.
4) Can I use dry shampoo after applying hair colour?
Yes, using dry shampoo after applying hair colour is recommended as washing your hair frequently will fade away the colour while dry shampoo will help in enhancing the longevity of the hair colour as there is no water involved.
5) Can we travel with dry shampoo?
Yes, it is safe to travel with dry shampoo but just follow the protocol and guidelines as mentioned by the airport/railway security before flying or travelling.
6) How often can we use dry shampoo?
It is recommended to use it at least once or twice a week. As it cannot be replaced by the original shampoo.
So these were some basic questions that might solve your problems related to dry shampoo.
Have a delightful hair day. Lots of love and virtual hugs.
As an Amazon Associate, Icy Canada earns from qualifying purchases.
[amazon_auto_links id="81298"]
The Icy Canada team strives to create content that matters. It's why our content is written by travel writers, authority experts, well-known authors, and niche experts. Our content is also periodically reviewed by expert authors for accuracy and trustworthiness.
As an Amazon Associate, Icy Canada earns from qualifying purchases. [amazon_auto_links id="81298"]