Wondering how to contour your face? Contouring means adding depth and dimensions to the face. Contouring enhances the face features making it look shaped and structured. It gives a subtle definition to the face and makes it appear slimmer.
Contouring is the opposite of highlighting. Highlighting means highlighting the areas you want to enhance, and contouring gives shadow to some areas of your face. Contouring sharpens your edges and makes your face look angled. Initially, makeup professionals used contouring techniques on runway models, but now contouring and highlighting have become a part of our makeup routine. It sharpens our facial features and makes us look more beautiful.
What is contouring, and How do you contour your face? You will get the answer to these questions when you read this article. Read on and explore the best ways to contour perfectly.
1. Steps for Contouring
1.1) Moisturize Your Skin
Apply the moisturizer of your choice on a clean face and neck. Massage it gently on your face.
1.2) Apply Primer
Primer acts as a buffer to your makeup. Take a small amount of the primer of your choice, massage it, and press it on your face to get absorbed.
1.3) Conceal the Dark Spots
Select a concealer one or two shades lighter than your normal skin blend. Please wait a minute or two after applying primer, letting it set. Then apply a lighter concealer underneath your eyes in an upside-down triangle shape, lower chin, corners of your mouth, and center of your forehead. Blend it well with a concealer brush or beauty blender.
1.4) Apply for Foundation
Take a small amount of any regular foundation. Start by applying foundation on your face. Tap it with a beauty blender or a foundation brush all over your face and neck. A small amount of foundation will help you get a perfect base, so you do not need too much foundation.
1.5) Set with Powder
Take a light layer of translucent powder on a powder brush and apply it on your entire face specifying the areas where you have applied concealer. Setting powder will keep the makeup intact and make it everlasting.
1.6) Contour and Highlight
Now comes the contouring step. Take a contour product with a brush or with the help of a contour stick; draw a line on the tip of your forehead, either side of your nose, temples, hollows of your cheeks, and underneath the jaw line. Blend with soft hands with a blending brush in a to-and-fro motion, meeting the hairline from the sides. The contour product should be two shades darker than your skin tone.
Apply highlighter on the apples of your cheeks, the center of your forehead, between your brow bones, the bridge of your nose, and the middle of your chin. You can either use a cream highlighter or a liquid highlighter.
Contouring and highlighting techniques go along together to give a flawless look. The contour areas cast a shadow, and the highlighted areas broaden, aiming to give perfection.
1.7) Apply Bronzer and Blush
Apply bronzer on your cheekbones, just above the contour. Blend it well along with the contour. Applying blush on the apples of your cheeks will make your cheekbones more prominent.
1.8) Rest of the Makeup
Now complete your eye makeup and do the lipstick. Use setting spray or any makeup fixer to hold your makeup and give you a flawless finish. You are all set to go and flaunt your glam look.
Check out How to Do Makeup at Home (Best Guide of 2022)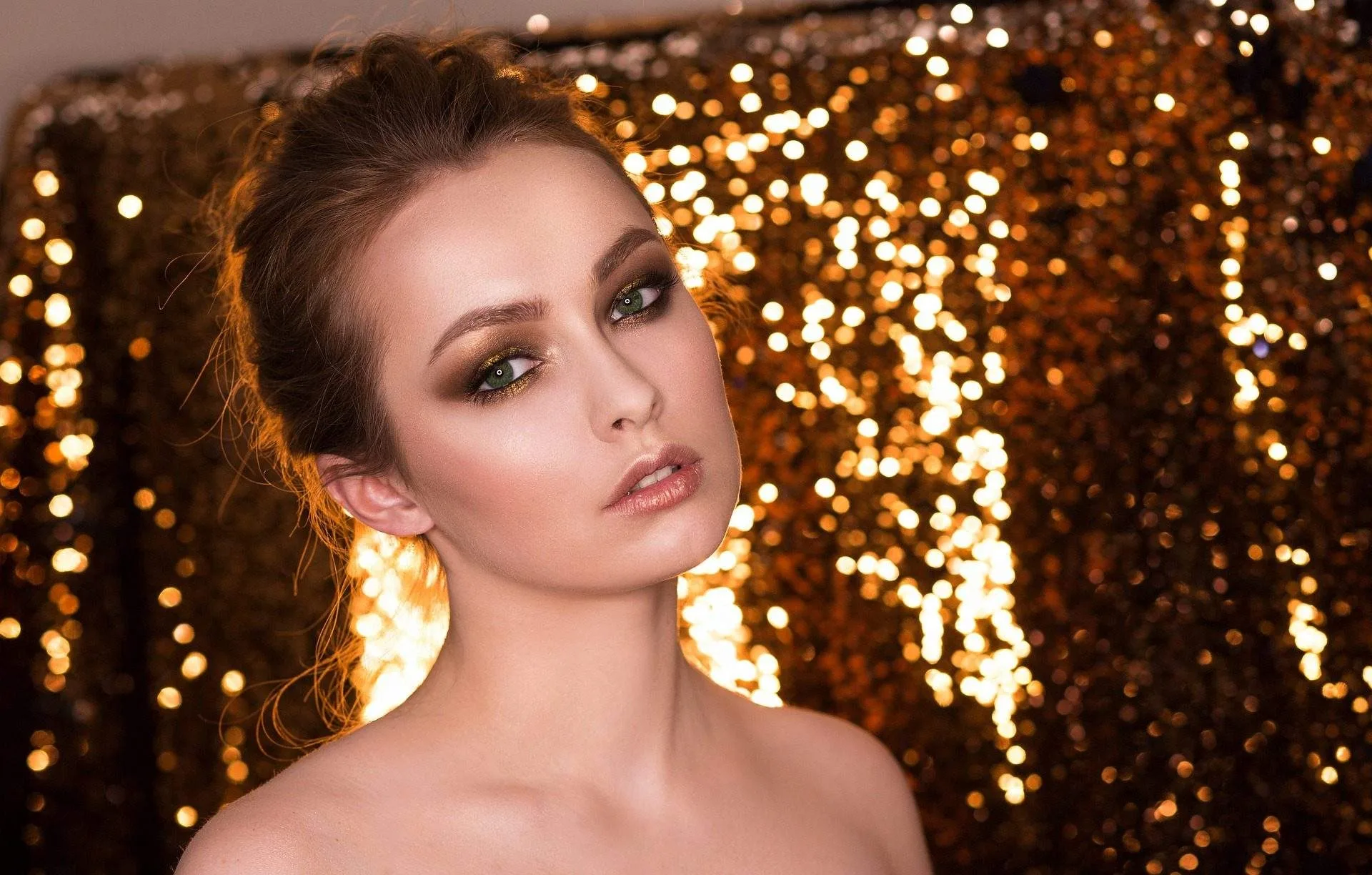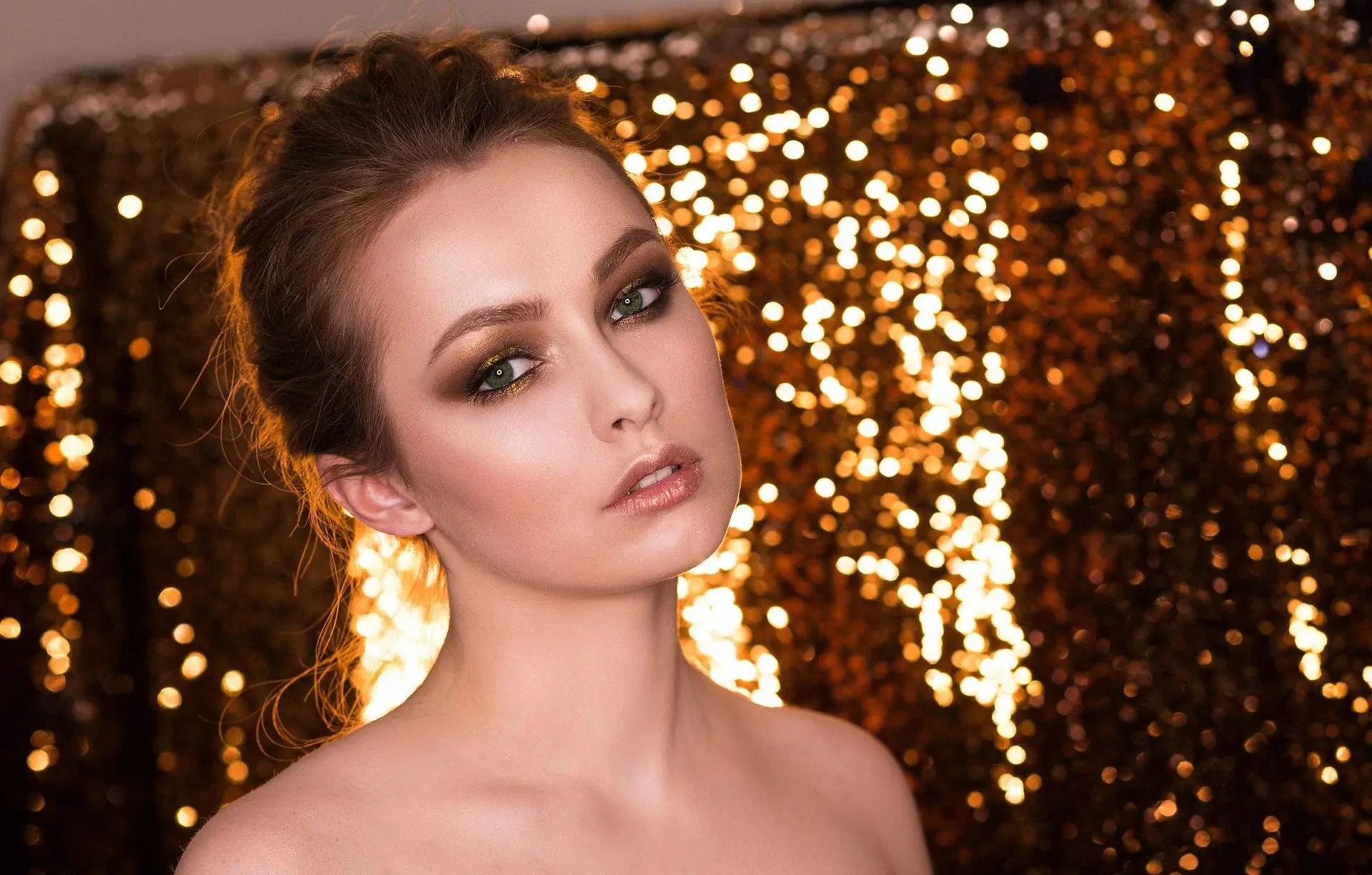 2. How to Contour Your Face?
2.1) Forehead
Are you too tired to cover your broad forehead with your hair? We have a contouring technique for you. Apply contour on the corners and center and the temples. Blend it along your hairline. This will narrow your forehead and slim your face instantly.
2.2) Eyes
Eye contour makeup is the latest beauty trend. Firstly, apply concealer on the eyelid and hold it with setting powder. Start contouring from the inner corners of the eye to the outer corner below the brow bone area using brown eyeshadow. Build and blend with the light shade. Highlight the inner corner of the eye.
2.3) Cheekbones
Does your face look fluffy after applying makeup? Don't worry. Use this technique, and this will never happen again. Apply a contour line on the hollows of your cheeks. Suck in your mouth to find your cheekbones and draw a line along the bone. Start contouring from the ear to the middle of the cheeks. Blend it well with an angled fluffy brush.
2.4) Nose
Do you have a broad nose? Do you sometimes feel your nose is too big for an ordinary one? This contouring technique can help you get slim and short noses. Apply two lines of contour on either side of the nose and blend it neatly with a small precision brush. Now apply a highlighter on your nose's bridge to make it look more enhanced.
2.5) Jawline
Draw a contour line beneath your jaw on both sides. Don't apply underneath your chin, as it creates a shadow. Blend it well along the jawlines in a downward motion. If you have a broad jawline, contouring beneath the jaws is perfect.
2.6) Lip
Are your lips too narrow? Do you sometimes wonder making your lips making your lips bigger? You can contour your lips by applying a small line underneath your lower lip line. It will make your lip look fuller and add to your glamorous look.
2.7) Neck and Collar Bone
Do you want to enhance your collarbone? Collar bones, also called beauty bones, attract numerous eyes. So, of course, everyone wants a prominent collarbone. Apply a contour line on the sides of the collarbone and blend it well. Highlight the collarbone with a lighter shade.
2.8) Chin
Do you want to mask your double chin? Apply contour below your chin and blend it towards the neck. This will create a shadow, and your double chin will be less prominent.
3. How to Contour Your Face Perfectly According to your Face Shape?
The shape of your face should be greatly considered before contouring. Study your face shape and carefully examine the areas that need to be contoured. I have mentioned various contouring hacks and tips that best suit your face shape and help you in adding dimension.
3.1) Round Face
Apply a contour line on the top of the forehead and temples to the hollows of your cheeks. Use a flat and angled brush to blend the product, moving along the bone of the cheek into the hairline. Draw a contour line underneath your jawline and blend it well. Highlight the under-eye area and middle chin.
3.2) Square Face
Apply a contour line from the ear to the middle of the cheeks. Follow your natural bone structure to contour your cheekbones. Contour the temples to narrow your forehead. Contour the jawline to make it appear more chiseled. Highlight the under-eye area, brow bone, nose bridge, and middle chin.
3.3) Rectangle Face
Apply contour on the forehead's middle and sides to narrow your hairline. Apply a line from your ears to the middle of the cheek and blend it properly. Contour your jawbone and blend it in the direction of the neck. Highlight the under-eye area, cupid's bow, bridge of the nose, and middle chin.
3.4) Oval or Oblong Face
Consider yourself lucky if you have an oval face, as the oval shape is the perfect face shape for applying makeup. Highlight the under-eye area, brow bone, nose bridge, and middle chin. Contour along the cheekbones and forehead to emphasize and define your facial features.
3.5) Heart-Shaped Face
Contour the sides of the forehead using a small fluffy brush for precision. Go along the cheekbone and blend it well. Contour your jawline and underneath your chin. Highlight the under-eye area, cupid's bow, bridge of the nose, and middle chin.
3.6) Diamond Face
Contour the areas below your cheekbones, from your ears to the middle of your cheeks. Start blending it, moving towards the hairline. Contour the jawline to make it look more sculpted. Highlight the under-eye area, cupid's bow, bridge of the nose, and middle chin.
4. Selecting the Right Contour Shade
The contouring shade should work with your natural skin tone. It should be dark brown and not orange. It should have a darker shade and not be a warm tone. The contouring shade should be two or three times deeper than your skin tone, whereas the highlighter should be two times lighter. This will help you create a shadow on your broad areas while highlighting the weak areas to enhance the look.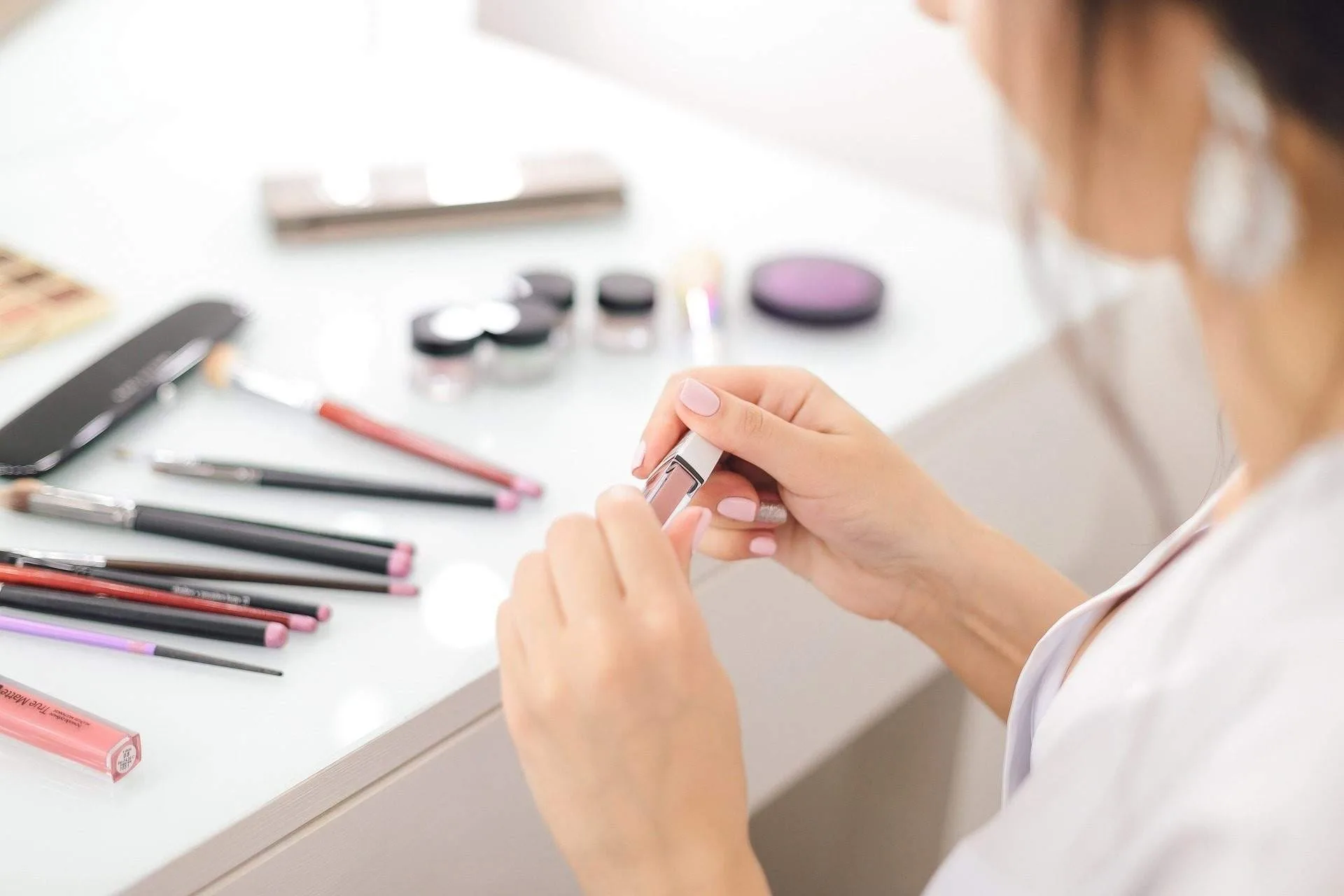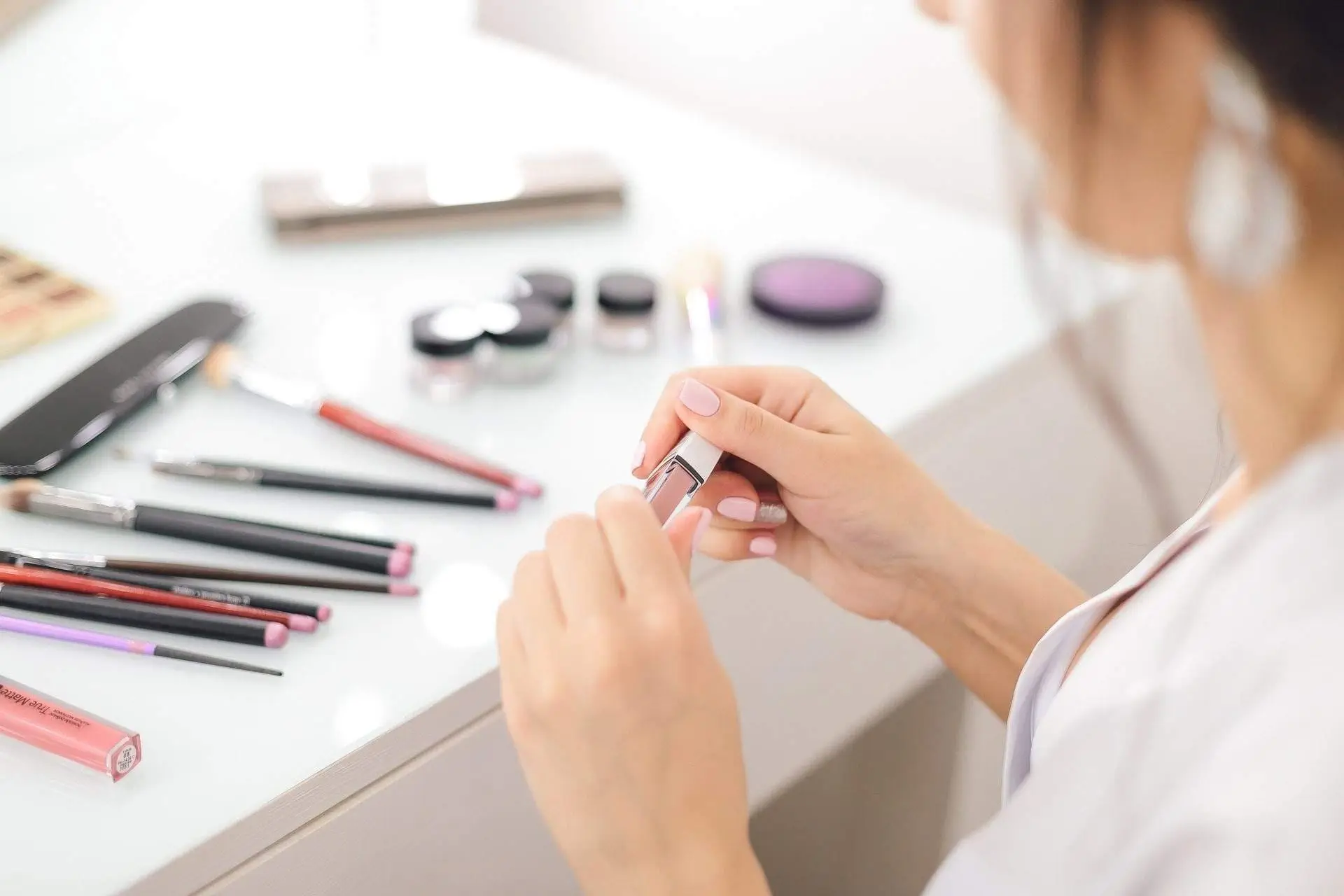 Check out How to Choose the Right Contour Shades for Your Skin Tone | Allure
5. Choosing the Right Contour Brush
Select the best makeup brushes for contouring your facial features. You can use different makeup brushes or makeup sponges for various face areas. But I would recommend using a single brush for all the areas that need contouring. This will help you eliminate adding unnecessary items to your makeup products and also save you from further expenses. Pick the medium-sized brush that works well on larger and smaller areas. It should also have a Caperton used for blush and highlight blend the contour well. The brush should eliminate all harsh lines and dry skin well. The right brush will help you to achieve the perfect, subtle contour.
6. Difference Between Bronzer and Contour
People are often confused between bronzer and contour. While both add depth to your face, the two products are used differently. Contour is applied on the hollows of your cheeks, sides of your nose, and jawlines. Bronzer is applied on the cheeks just above the contour, blending both to give a sharpened look. Contouring adds structure and helps sculpt the face, while bronzing gives your face a warm, sun-kissed glow. The purpose of bronzing is to give a warm complexion where the sun naturally hits your face areas. You can use a shimmery or a matte bronzer as per your choice, whereas the contour cannot be anything shimmery.
7. Best Contouring Products to Buy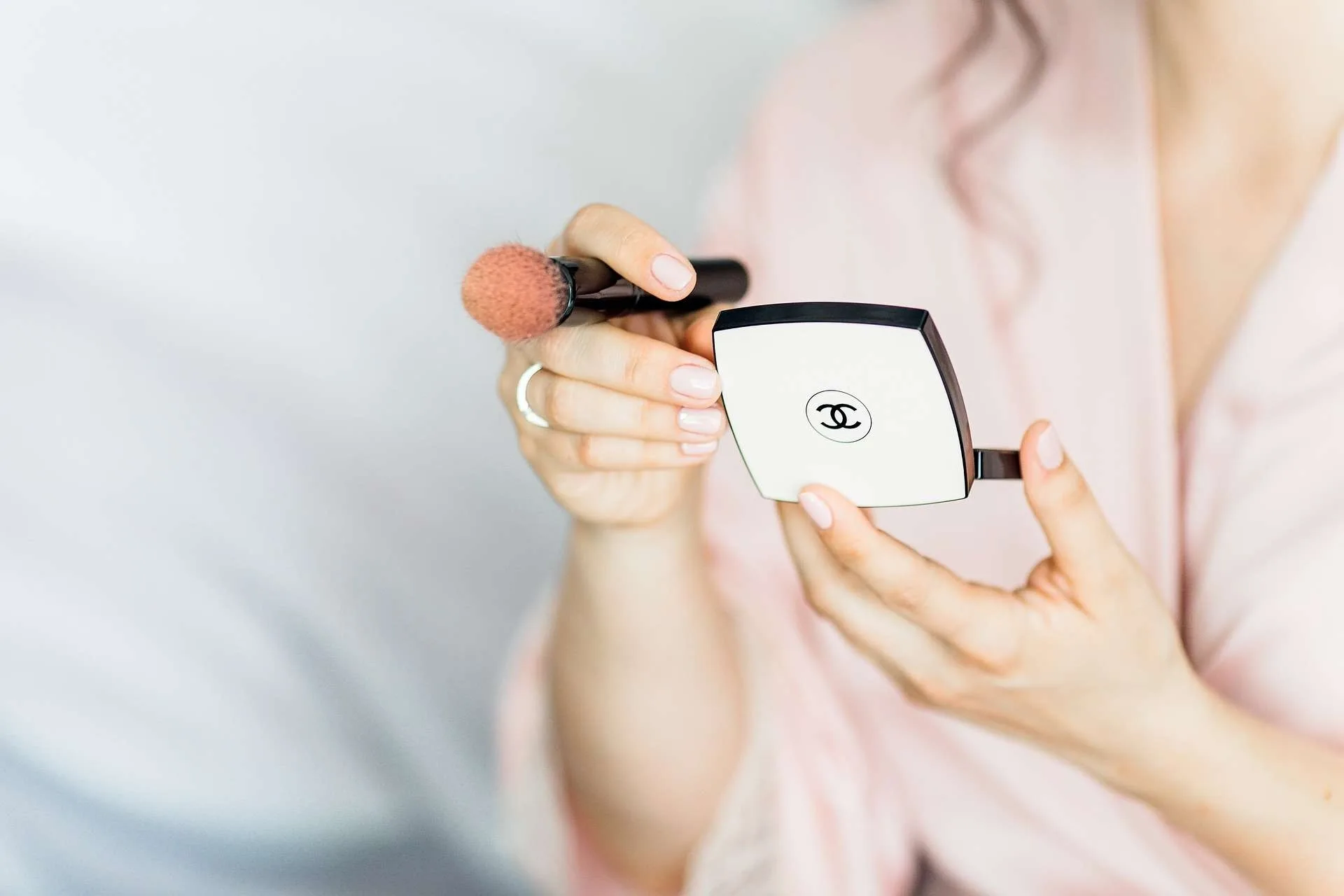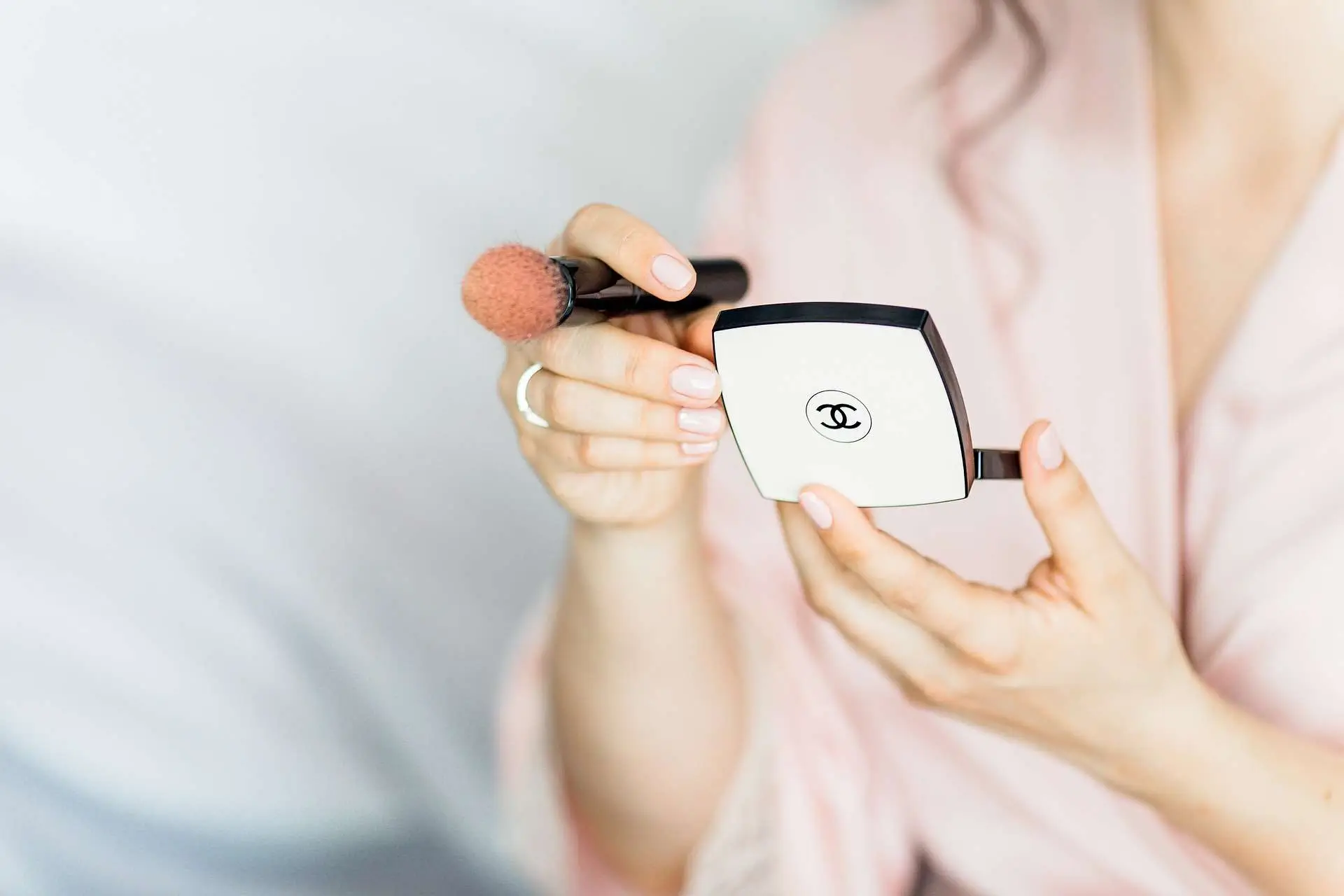 Using good makeup products will make your face looks more defined and highlighted. I have listed a few contour sticks and pallets to emphasize your facial features. Select the right contour shade and create your magical look. Most products come in both light and dark shades.
Check out How to Choose Your Contour Shade, according to a Makeup Artist
7.1) Maybelline Master Contour V-shape Duo Stick
It is a cream contour. It emphasizes your natural shape by sculpting, trimming, and highlighting features. It has two- in -a one stick to enhance and easily define your features.
7.2) NYX Professional Makeup Highlight & Contour Pro Face Palette
It has a slightly sha and a lighter shade designed for contouring and highlighting. It is an affordable product, so you can easily buy it.
7.3) Huda Beauty Tantour Contour & Bronzer Cream
This creamy contour contours your face and keeps your skin moisturized without clogging pores. It is perfect to create shadows and makes you look sculpted.
7.4) L'Oréal Paris Infallible Contour Kit
It has four pigment-rich creamy shades to define your face perfectly. It can be used to correct, conceal and contour your face shape.
7.5) Charlotte Tilbury Bronze & Glow Contour Duo
It has a contour and a highlighter that gives your face a killer cheekbone and shape. The product is magical and gives a perfect finish without looking too heavy. It is small in size and can be used easily while traveling.
8. Powder Contour or Contour Stick. Which is Better?
Both powder contour and contour stick go well if blended properly, removing all the harsh lines. The powdered contour gives a matte finish, whereas a cream contour is used to get a dewy finish. This will provide a perfect base and prevent your makeup from getting cakey. Choose the contour product according to your skin type. If you use liquid concealer and foundation for the base, go for a cream-based contour; if using powder products, go for a powdered contour. The contour powder is ideally used for oily skin, and liquid contour is used if you have dry skin.
Check out 5 Best Makeup Artists In Montreal – Icy Canada
9. Conclusion
Contouring involves playing with light and dark colors to create an illusion of depth and define your features. The contouring technique is not as complicated as it may look. You need a little practice to master this technique and add dimension to your facial features and bone structure. Contouring helps to slim and enhance the areas of the face. It is used to sculpt the face with makeup and make it look more chiseled. It gives shapes to your natural face making you look more beautiful.
I would highly recommend you not to go for too heavy contouring. Always try to apply natural contouring techniques to enhance your facial structure. The sharp edges look beautiful on camera, but in reality, they may look heavy and make your shadows visible. Keep your makeup as natural as possible.
Suggested Reads
Best Facial Montreal – 5 Amazing Options
As an Amazon Associate, Icy Canada earns from qualifying purchases.
[amazon_auto_links id="81298"]
The Icy Canada team strives to create content that matters. It's why our content is written by travel writers, authority experts, well-known authors, and niche experts. Our content is also periodically reviewed by expert authors for accuracy and trustworthiness.
As an Amazon Associate, Icy Canada earns from qualifying purchases. [amazon_auto_links id="81298"]