Mississauga Ontario is Canada's sixth-largest city, situated in Southern Ontario on the magnificent waterfront of Lake Ontario. During the latter half of the 20th century, the city of Mississauga captivated a multicultural population, regional municipality and established a thriving central business district.
Most area in Mississauga drains to either of the two main river systems. There is a great river mouth and some small streams and reservoirs in the Sixteen Mile Creek system in the city's northwest corner. There are 24 neighborhoods in Mississauga. Mississauga is always occupied in organizing events years around.
As per its name, Mississauga is a hub of unique neighborhoods, each filled up with its own peculiar identity. Starting from the astonishing waterfront region of Port Credit to the old-world beauty of Streetsville, there are countless things to experience in the local neighborhoods and villages of Mississauga, Ontario. There are Niagara Falls and other day trips spots within close reach to Mississauga. 
Reasons To Visit Mississauga Ontario
Mississauga, Ontario, is friendly and full of surprises as it is a city to explore. The city of Mississauga has ports, and it is on major expressways and railway lines. Whether you come for a day or overnight stay or a vacation, Mississauga has something for everyone, from biking to hiking and shopping to sightseeing.
Attraction and Tours
Here is the list of attractions and tour sites in Mississauga, Ontario, for visitors.
1. Air Riderz Adventure Park
Air Riderz Adventure Park is a thrilling indoor trampoline park located in Erin Mills. It has an area of 26,000 sq. ft. It includes various attractive activities like a Jump zone, climbing walls, GTAs Ninja Warrior Course, interactive video games on trampolines, stunt bags, and so much more.
2. Back Nine
Back Nine is the premier indoor golf simulator facility with the latest HD technology and an extraordinary venue to hold events in Mississauga. It provides a friendly facility to invite a casual crowd that wants an interesting place to hold meetings or tournaments. Back Nine arranges Wi-Fi access, bar, and catering services of people's choice.
3. Cave Rock Climbing
Mississauga Ontario allows you to experience indoor rock climbing without ropes in a safe environment with the support of experienced staff. It also has studio space for visitors.
4. Classic Bowl
Classic Bowl provides each client with fantastic bowling expertise. Their goal is to sustain the highest industry standards in customer care, hygiene, safety, and maintenance.
Classic Bowl was first established in 1991, and it is Canada's largest bowling center with over 70,000 sq. ft. and 60 lanes of 10-pin bowling.
5. Downtown Mississauga Walking Tour
Downtown Mississauga is located in the city's main area. It is effortlessly connected with the rest of the city, the GTA (Greater Toronto Area), and other areas. It provides new opportunities and gives a heartwarming welcome to the world.
It is 4.5 kilometers from the urban center, where 30,000 people can celebrate different events in the country.
Museums and Galleries
In Mississauga, Ontario, there are numerous museums and galleries. Some of them are:
1. Benares Historic House
Benares has provided residence to four generations of the Harris family. It was built in 1857 and restored in 1995 to show daily life in World War One. Benares historic house is equipped with special artifacts that look original to the house. For example, letters and photographs highlighting family stories.
2. Living Arts Centre Gallery
The exhibition gallery runs on an annual cyclic schedule of approximately seven exhibitions. The season operates from September to August, with a one-week termination during December and a three-week termination between August and September. Generally, the Coordinator schedules exhibitions at least once a year in advance.
3. Sikh Heritage Museum of Canada
This museum of Canada provides advancing and valuable knowledge, understanding, and maintenance of the cultural and religious life of the people. It does so through unique museum exhibits and special programs.
The Sikh Museum has complexities of Sikh spirituality and identity to honor Sikh history. It is a dynamic, learning-oriented permanent Sikh museum and educational facility. It also celebrates the Canadian Sikh experience and its amazing history.
4. The Art Gallery of Mississauga (AGM)
The Art Gallery of Mississauga (AGM) is a public and non-profit art gallery located in the Civic Centre of Mississauga to aid visitors who want to discover it. The AGM receives support from The City of Mississauga, the Ontario Arts Board, and the Canada Panel.
The AGM presents interactive modernist art exhibitions, surfacing regional, national, and international artists. The gallery offers a wide range of projects, tours, talks, and workshops for adult learners, along with advanced youth programs for schools, universities, and community groups.
5. The Blackwood Gallery
The Blackwood Gallery is a synchronic art gallery of Mississauga located on the campus of the University of Toronto. The Gallery showcases exhibitions featuring the work of local, national, and international professional artists. The Blackwood has an extra exhibition space, but it is on the base of the Communication, Culture, and Information Technology Building (CCT).
The Blackwood holds approximately five exhibitions each year, including off-site exhibitions. It also presents several special projects, including publications, public lectures, and conferences.
Malls and Shopping Centers
Mississauga, Ontario, is a destination to explore different malls and shopping centers. Some of them are:
1. Square One Shopping Center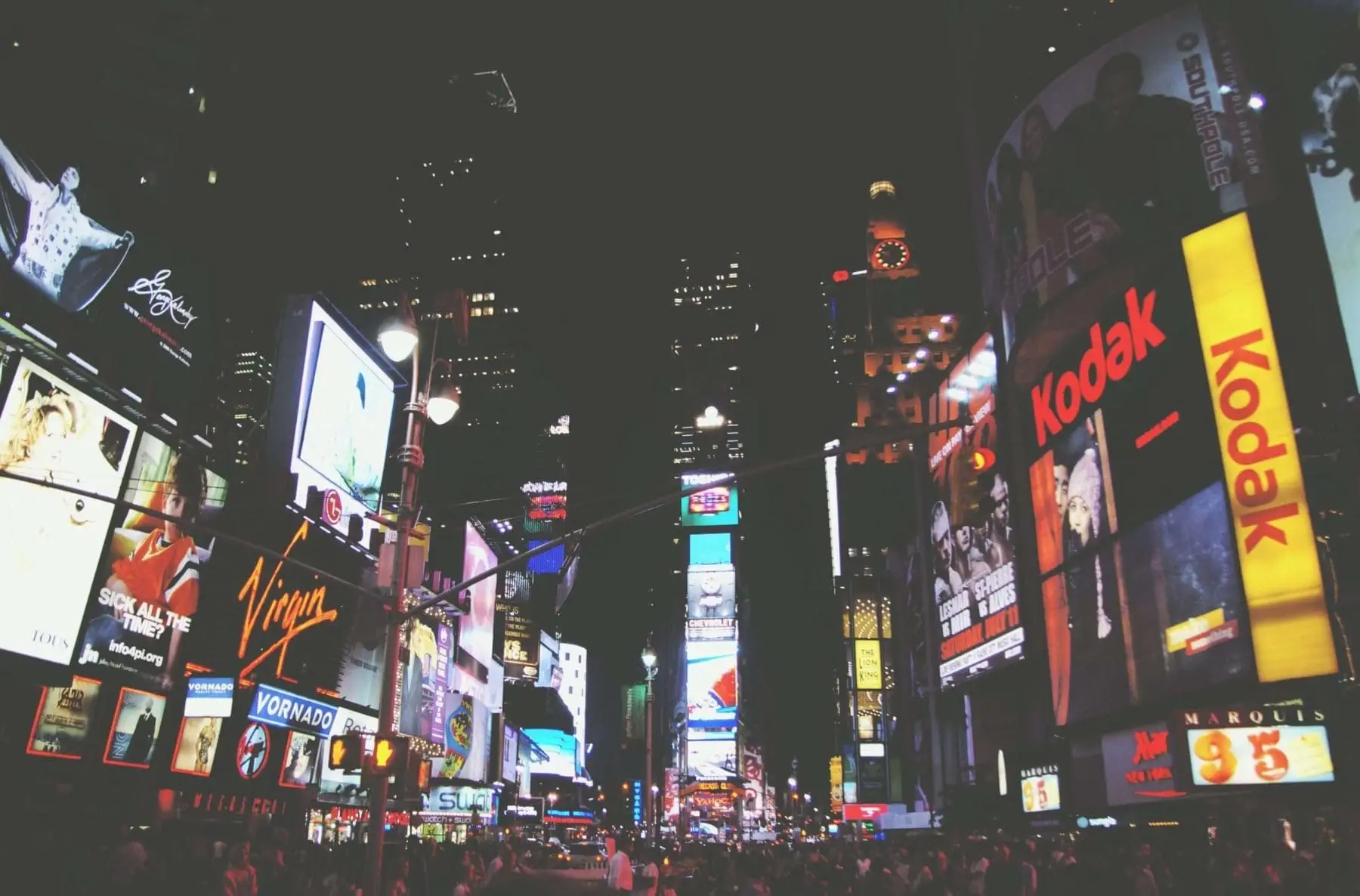 Square One is the largest shopping center and a tourist destination in downtown Mississauga. It is open 363 days a year. It features 330+ stores to allow people to explore Canada's foremost fashion, lifestyle, and entertainment. It is known for its large selection of brands such as Aritzia, Rolex, Zara, Apple, Morphe, Sephora, and many more.
Square One is also home to the food district because it offers refined quality local, artisan foods inspired by modern and classic food emporiums.
2. Mississauga Chinese Centre
Mississauga Chinese Centre is one of the remarkable architectural places in North America because it is ideal to find out information about Chinese cultural heritage and undergo one-stop shopping. The Centre provides a glimpse to its visitors about the interesting architectural history and traditions of ancient China.
It is has a space of over 100,000 Sq. Feet and includes a variety of retail stores, restaurants, supermarkets, banks, and other exciting shops.
4. Restaurants and Eateries
Mississauga, Ontario, is ahead in the race of restaurants and eateries. Go through the list of some famous restaurants and eateries in the city. Also, read about The Top Indian Food in Toronto Restaurants which are worth visiting.
&Company Resto Bar
Abbey road pub and patio
17 steakhouse and bar
168 sushi buffet
Amadio's pizza
Ameen's kitchen
Avsar-Indian thali and street food
Back road coffee roasters
Baklawa king
Berto's restaurant
Sports and Leisure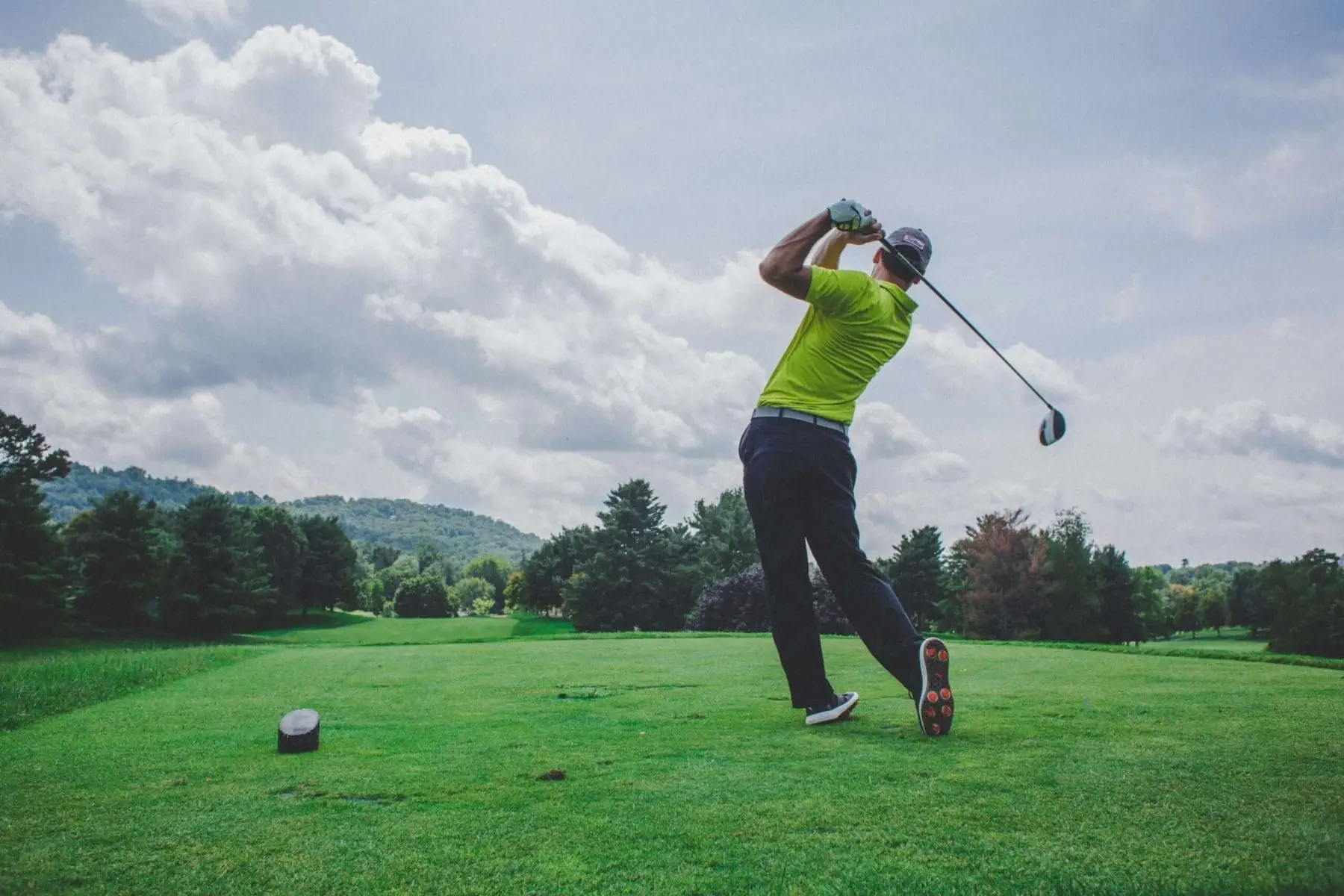 Mississauga Ontario puts forward sports and leisure activities for the visitors.
1. BraeBen Golf Course
It is located on the highest point of land in Mississauga, with an eye-catching landscape. It holds championship courses and facilitates public exposure to varied terrain and thick vegetation.
2. King Bowser's Sports Fishing
The water around the GTA is fertile and suitable to serve as the fishing ground for the people of North America. Lake Ontario summer Salmon fishing is the finest of all.
3. Port Credit Yacht Club (PCYC)
PCYC is situated on acres of lush, green parkland on the Ontario Waterfront Trail. It offers a unique setting with complete amenities, easily within reach of all belonging to the Greater Toronto Area. The PCYC is where one can witness the Susan Hood Trophy Race, taking place annually since 1955.
4. Ontario Raquet Club (ORC)
The Ontario Racquet Club is a multi-sport and multi-purpose family-centric tennis club in the Oakville/Mississauga region. Its goal is to provide 5000+ members with a quality club experience through well-equipped programming promoting the benefits of a healthy and active lifestyle.
5. The Great Ontario Salmon Derby
The Great Ontario Salmon Derby is North America's greatest fresh-water fishing derby. Here, fishers compete for 10 weekly prizes, including cash, rods, reels, and cars.
The overall competition winner wins a grand prize package including a car and a fishing trip for two. The derby attracts different types of fishers.
Parks and Trails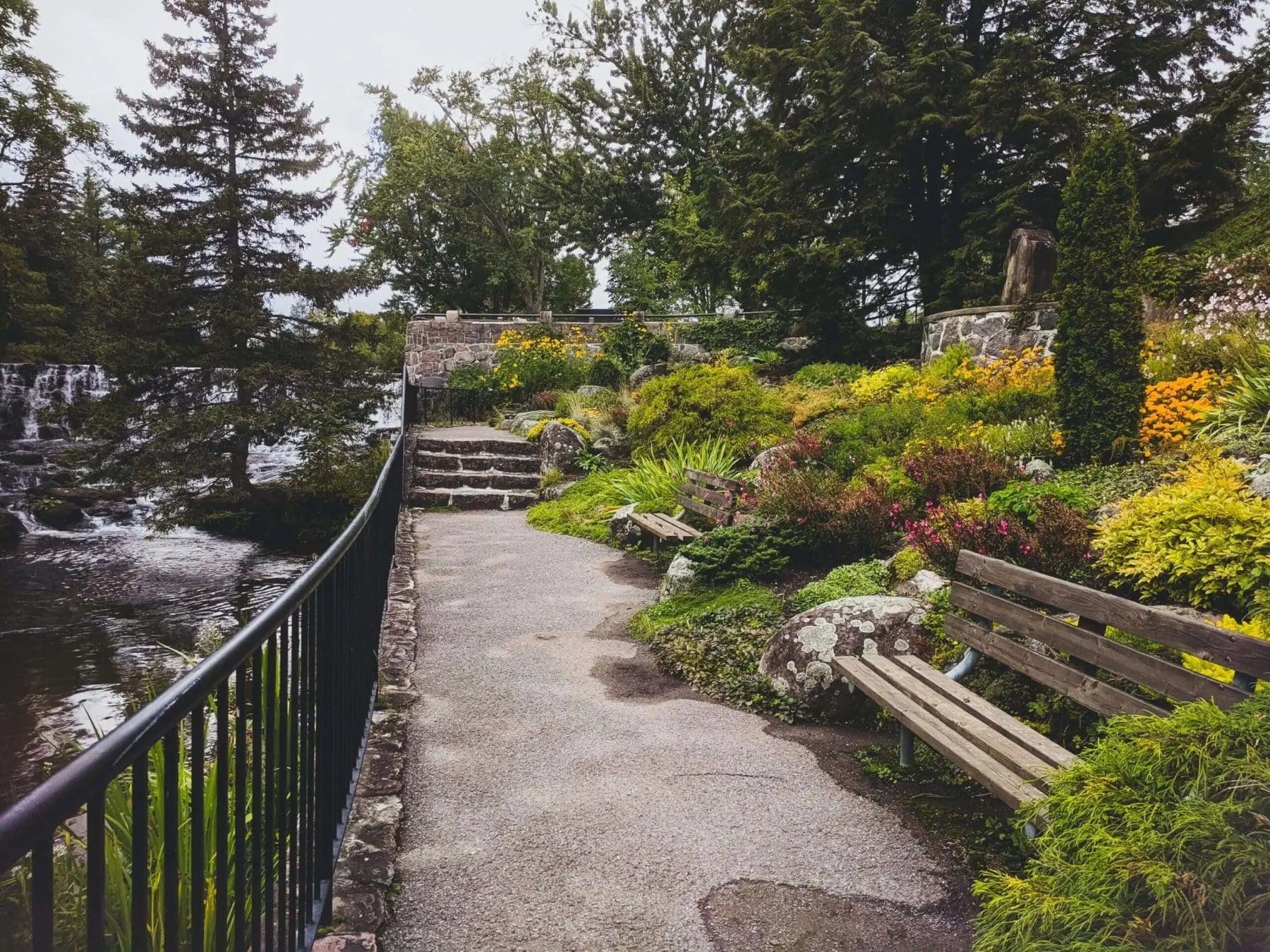 Mississauga, Ontario, is blessed with magnificent and fascinating parks, scenic views, and trails.
1. Brueckner Rhododendron Garden
Brueckner Rhododendron Garden is situated on the north shore of Lake Ontario. The garden has a unique microclimate and huge white pines to nourish and provide shelter to rhododendrons. Late Dr. Joseph Brueckner donated rhododendrons to the garden.
The garden has a woodland setting to glorify rhododendrons' beauty and provide a four-season garden presence. The garden welcomes visitors, particularly from early May to the end of June, to delight them with the floral display.
2. Cooksville Creek Trail
Cooksville Creek trail provides a quiet escape in downtown Mississauga. It combines paved trails, gravel trails, and road connections directing to the south to Lakeshore Road and the Waterfront Trail.
3. David J. Culham Trail and Riverwood
This multi-use trail is 150-acre wide and comprises natural and urban settings. It is divided into two sections. The first is Dundas Street to Mississauga Road. The second is Church Street to Velebit Court, leading to University of Toronto Mississauga, Erindale Park, Streetsville Memorial Park, and Riverwood Community Centre.
4. J.C. Saddington Park
One can enjoy a picnic, barbecues. There is a comfort station, fishing, walking paths as joggers and cyclists, a play area for children, and a pond in J.C. Saddington Park.
5. Lake Aquitaine Trail and Park
Lake Aquitaine trail runs south from Derry Road through the scenic Lake Aquitaine Park. It is an active recreational area that was developed around a stormwater management lake. Pedestrian walkways run from the trail through the neighborhoods, connecting schools and recreational facilities.
Hotels and Motels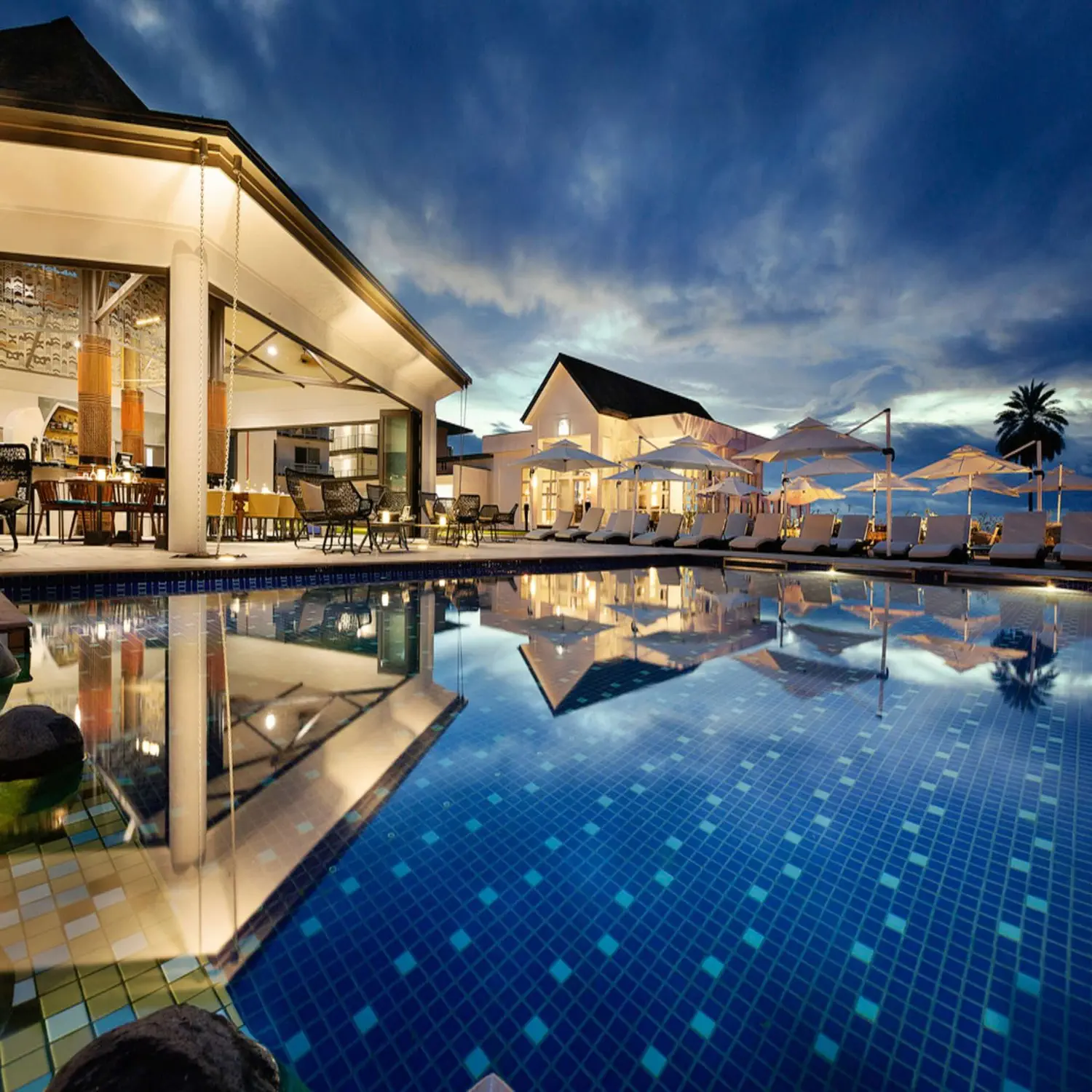 Mississauga, Ontario, is facilitated by different hotels and motels near Train stations and other places.
Avenue Motel
Clarkson Village Motel
Country Inn and Suites by Radisson
4. Admiral Inn Mississauga
The Admiral Inn hotel is a home-away-from-home for thousands of guests. It has affordable room rates, modern facilities, and efficient services for Hamilton, Burlington, and Mississauga guests.
Admiral Inn Mississauga offers a wide variety of spacious guest rooms, meeting spaces, and a large indoor heated pool. Every guest can enjoy a home environment while staying in this hotel.
5. ALT Hotel Toronto Airport
Alt Hotels understand the value for money by providing comfortable rooms, high-speed range Wi-Fi, fascinating design, and an eco-friendly environment. The building is designed and constructed to be energy efficient with a geothermal heating and cooling system that recycles warm air.
The Altcetera counter enlists a tasty selection of ready-to-eat dishes. There is a relaxed and charming lounge to socialize while having a drink in hand.
You will find that relaxed and charming lounge is the perfect place to decompress and socialize with your favorite drink in hand. And it's right in the lobby. It also has a gym with fitness balloons, treadmills, stationary bikes, free weights, and other gym equipment.
The Footnote
Mississauga is a non-traditional city with an amalgamation of progression of former villages and cities. It has the sixth-highest population in Canada, third-most populous municipality in Ontario, and second-most in GTA. One of the first communities the French traders originated around the Credit River area was the Algonquian Mississaugas, and French traders found them.
There is a Mississauga City hall in Mississauga. Malton is a neighborhood of the city that is located in its northeast end. Malton possesses Toronto Pearson International Airport, which is Canada's busiest airport. It also owns the headquarters of numerous Canadian and multinational corporations.
Mississauga, Ontario, is located in a plant hardiness zone with a climate similar to Toronto's. The climate of the city is moderate. It welcomes thousands of people every year to see and experience its beauty and events at any time of the year. Mississauga guide describes diverse museums, galleries, malls, shops, restaurants, eateries, parks, trails, attractive destinations for tours, hotels, motels, sports, and recreational activities.