Congratulations Mama's out there for embracing motherhood for the second time. The feeling of being a mother is surreal, whether it's your first or second it doesn't matter. Not all pregnancies are the same, every pregnancy is unique and so are the needs of the baby.
When I was expecting baby number two I was very clear in my head as to what to buy for the second baby, what items to invest in and what could be left. Despite that, I made a few mistakes which I shall be discussing so that you don't repeat the same mistake and save some dollars. In this post, I shall share some personal views and ideas as to what to buy for a second baby.
Start by making a second baby checklist and make sure to add second baby essentials to it in detail. Additionally, make sure that you purchase these items way ahead of the baby's arrival as you might be extremely busy with handling two at a time.
1. What to Buy for a Second Baby- Newborn Essentials
These are second-baby must-haves that should be there in your second-baby registry (if created one). Usually with baby number one, everyone is aware that you will start from basics but with baby number two they might be confused as to what items you possess and what products are you in need of. Also, this second baby registry must-have will enable avoiding confusion or obtaining double products.
1.1. Clothes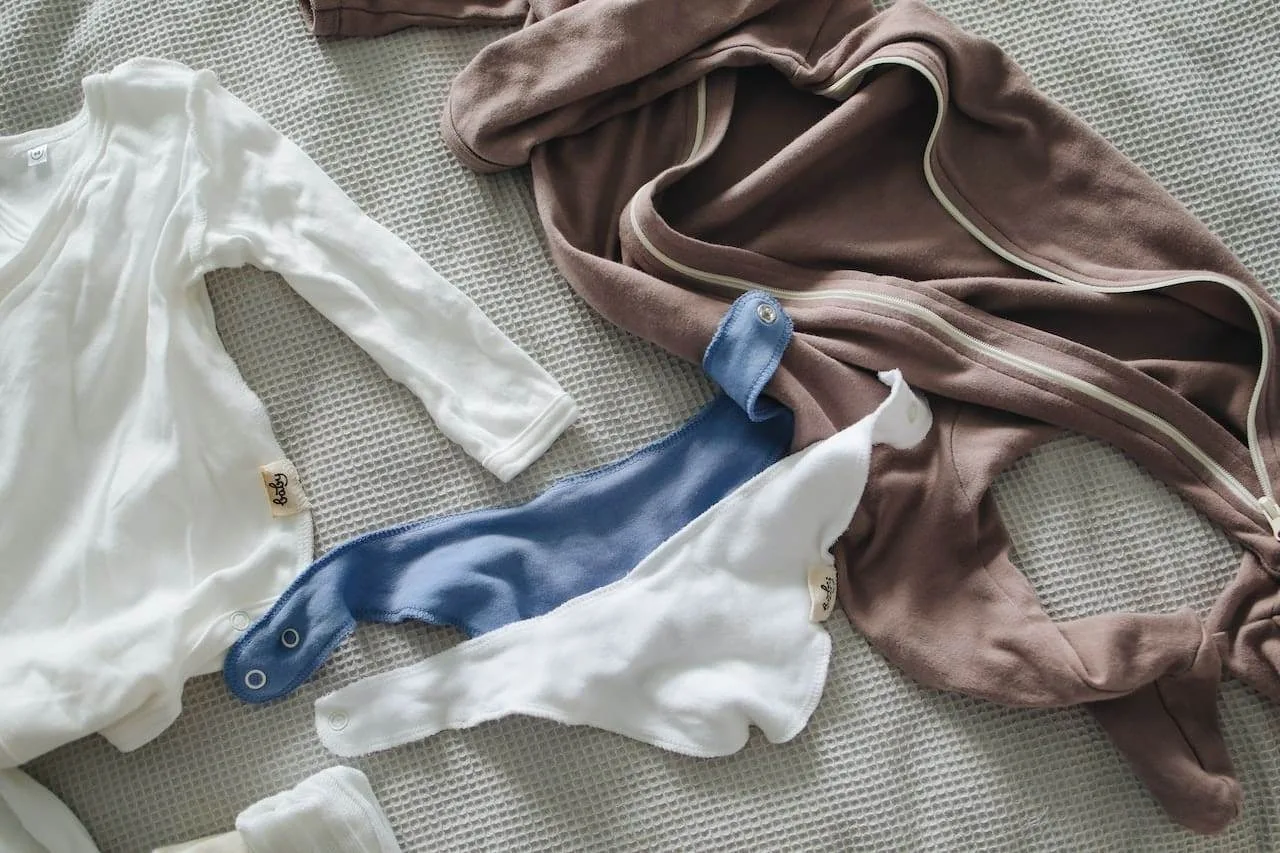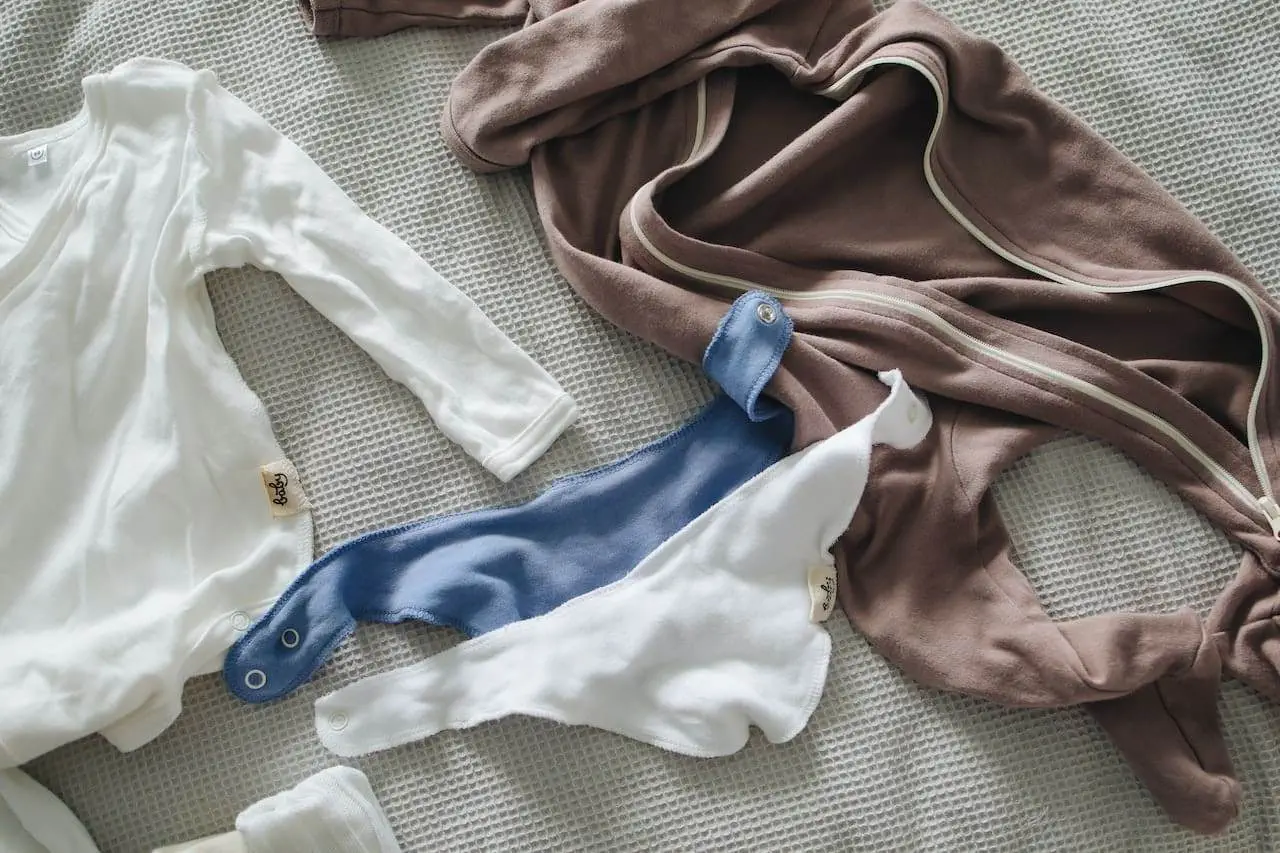 Baby clothes are the basic requirement. Even if you have clothes of firstborns that you might plan to reuse, you will still need an extra pair for your second child. No clothes are more clothes when it comes to newborns as you end up changing them thrice or even more times in a single day. And with two kids to handle you might not have sufficient time left for laundry. Hence extra is better.
1.2. Diaper
Well, diapers are the best innovation made by mankind to help those tired mommies out there. Before your due date make sure that you stock up on those diapers. Make sure you don't over-buy newborn diapers which are XS size as babies outgrow their size pretty quickly.
Tip: Always check for the expiry date before purchasing a diaper. Purchase a diaper that has the latest manufacturing date.
1.3. Soothers
Commonly known as "Pacifiers" are a must to satisfy the baby's urge to suckle. Moreover, you cannot use a used pacifier for a newborn. Also, these are not very expensive and hence you can surely buy a pair or two for your little bundle of joy.
1.4. Infant Car Seat
An infant seat is a must-have product. In general, car seats have a shelf life of 6 years post which its usage is not recommended by the manufacturers. So even if you already have a car seat for your elder one you should he a new car seat as safety is a top priority for newborns.
Tip: Always check for the expiry date when purchasing a car seat. Every brand has a different expiry period.
1.5. Double Stroller
Trust me this is one of the best buys and a game changer which shall prove to be very beneficial in the long run. A double stroller is built in such a manner that it can accommodate both your children. I had utilized it for an entire trip to the States.
I had the one from Baby Trend Sit and Stand Double Stroller which was built in a way that my toddler could stand as well as sit as per his convenience while my newborn could be placed on a seat that would recline to make her sleep and sit comfortably. Though it's a bit expensive ranging from 150 to 250 dollars but trust me it's worth every penny.
Tip: Don't buy a very heavy stroller. Look for one that can be folded with one hand and easily fit in the trunk of your car.
1.6. Formula
If you are planning on feeding the baby on formula or even partially on formula then it is better to stock up on it before the arrival of the baby. Even if you have a toddler who is still taking formula milk, the composition of formula milk for newborns is different than that of a toddler.
1.7. Milk Feeding Bottle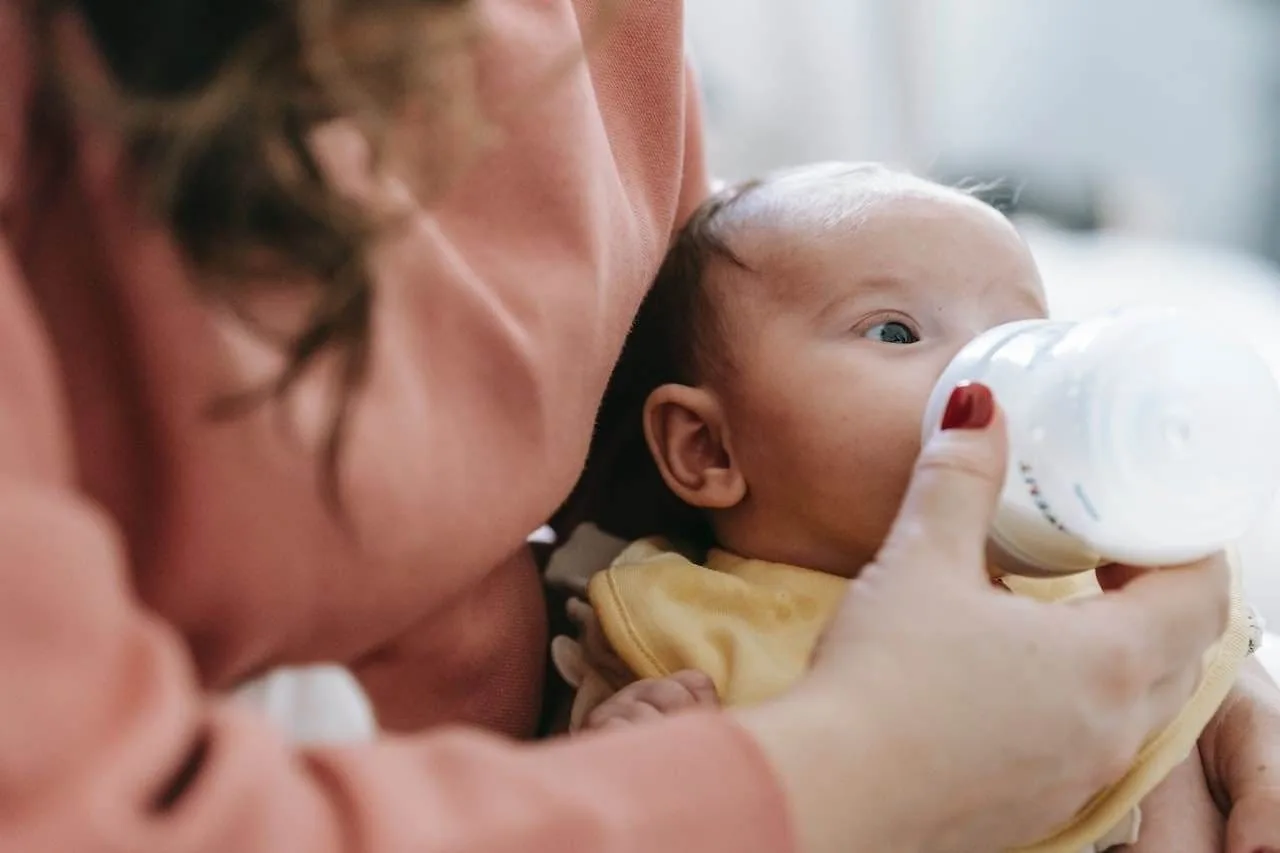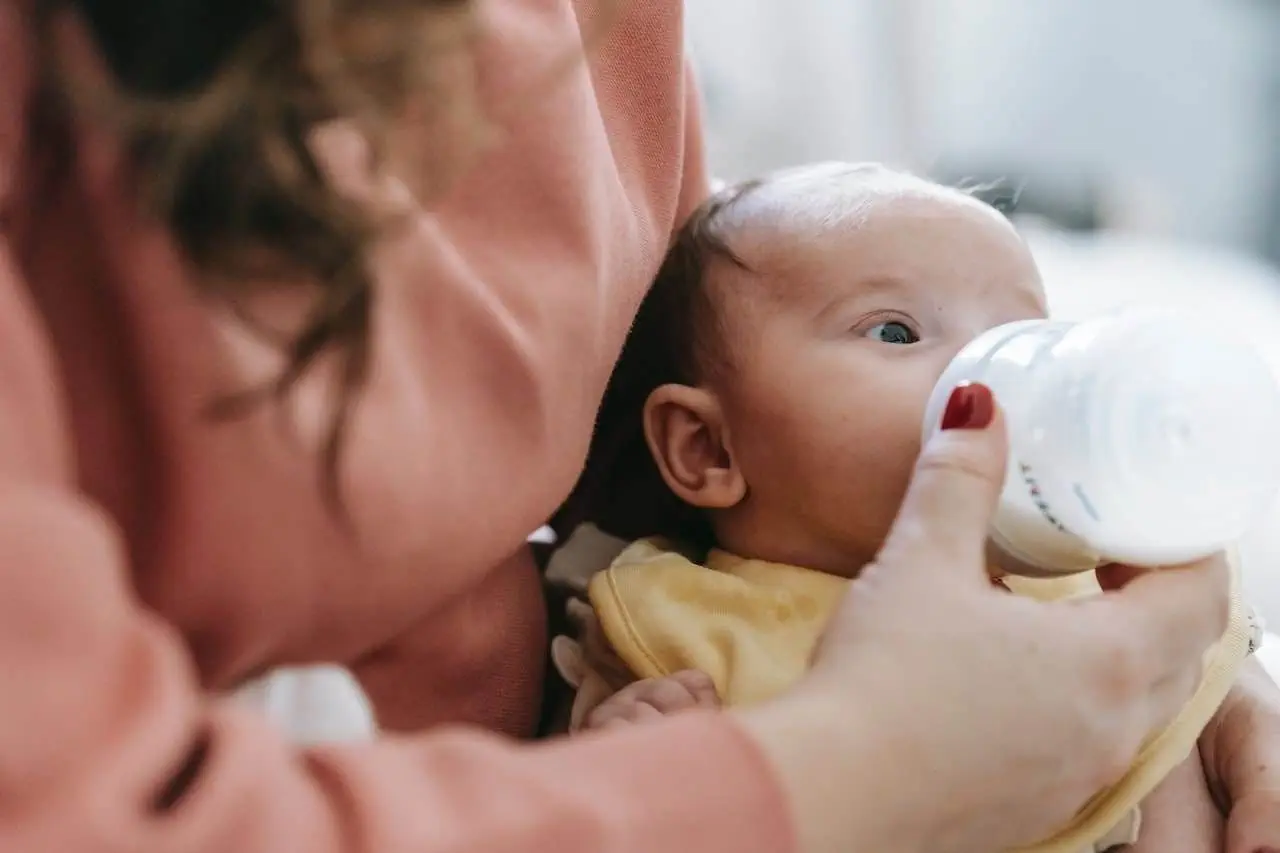 Milk-feeding bottles and their accessories are important if you wish to bottle-feed your baby. Feeding bottles do have an expiry date and reusing these feeding bottles is not a great option as they might have harmful bacteria on them. Additionally, new bottles are very reasonable.
Tip: Remember to purchase an extra pair of these bottle nipples.
1.8. Pump Accessories
If you were using a breast-pumping machine for your elder one you might use it for your newborn as well because of its multiple advantages. Make sure to replace the accessories attached to the machine as they might have bacteria in them contaminating the milk. Also, these parts are not very expensive and worth investing in.
2. What to Buy for a Second Baby- Optional Items
Here's a list of items that completely depend on you whether you want to buy it or leave it. Firstly with your second one around you might still have these items. Lastly, these are those optional items whose absence will not impact you or your little one.
2.1. Wipes and other Toiletries
Wipes are very important and with your firstborn being around you must have ample of them present in your house. Hence baby wipes can be avoided in bulk purchase as it does have an expiry date.
Other toiletry baby essentials that you might want to check in your house are diaper rash cream, baby massage oil, chemical-free head-to-toe body wash, an all-natural moisturizer, and infant sunscreen. If you are missing any of the baby products you might consider buying it.
Tip: My daughter had extremely dry skin when she was born and on the recommendation of the pediatrician I started CeraVe Moisturiser post-bath bath and it worked wonders for her skin. You might consider trying it as well after consultation with Pedtriatiacan.
2.2. Breast Milk Storage Bag
As long as these milk storage pouches are kept in a cool and dry place they can be used. These pouches do not have any kind of expiry date. Hence if you have these breast milk storage bags available at home do use them or else purchase them. Also, it's not very expensive and comes in very handy so you might consider stacking it up for your newborn.
Tip: Make sure to label the milk pouches individually as milk can be stored for a certain period. Labelling them with proper dates and other details will help you in the long run.
2.3. Bibs and Burp Clothes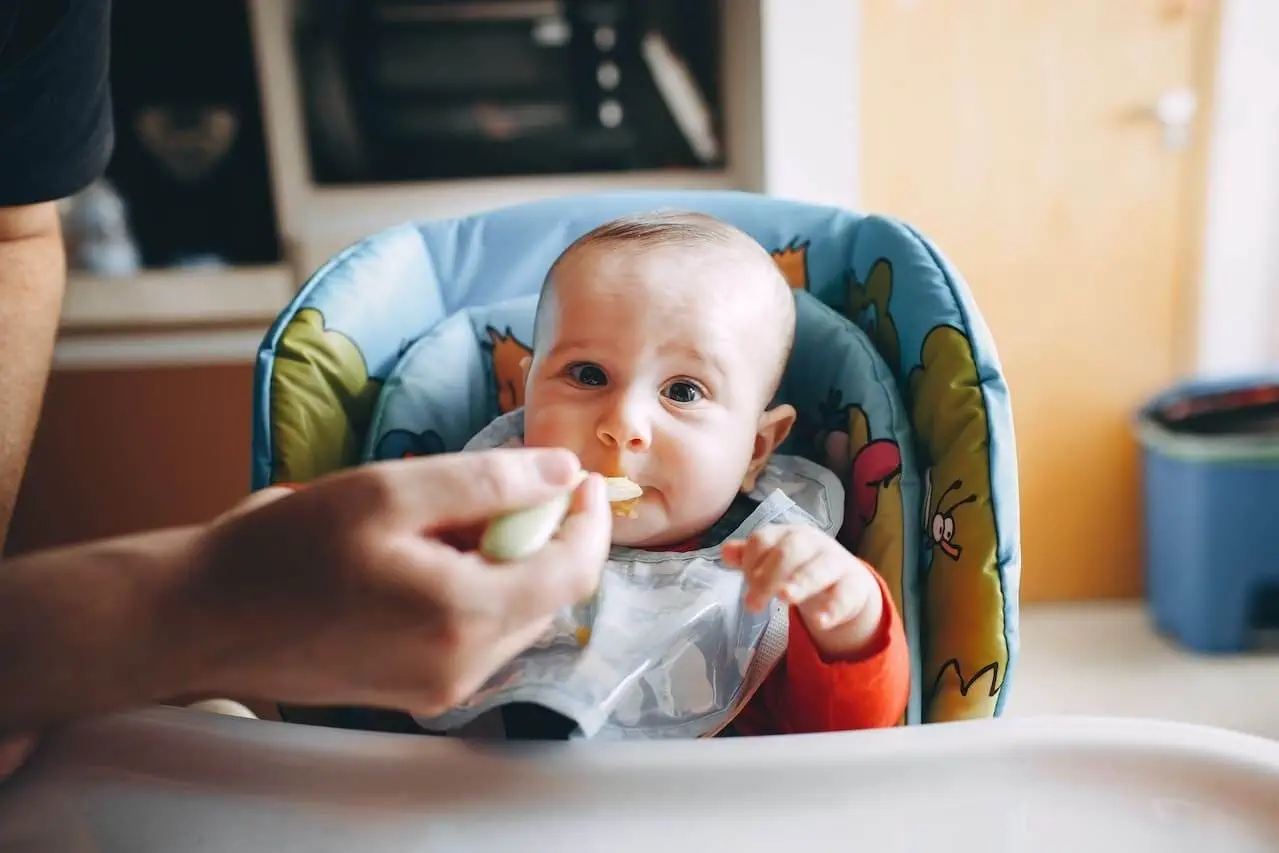 Baby bibs and burp clothes are essential and they come very handy for mess-free meal time and post-meal period. Because you might have used bibs and burp clothes for your first one you can reuse them for your second one. Make sure to wash them with disinfected liquid in hot water to make them germ-free.
Furthermore, you should opt to buy a few pairs of bibs and burp clothes for when they are used in public as stained bibs do look a little untidy. Also, they are not very expensive.
Tip: When buying a bib look out for a plastic one with a pouch in front of it.
Firstly, the plastic bibs are easy to wash, they dry up quickly and they don't stain easily. Secondly, the pouch in front of the bib helps in holding the vomit or spit up of the baby helping in mess-free meal time. Lastly, these bibs are not very expensive and last over a year or so.
2.4. Diaper Disposal Bags
These bags are really helpful when travelling. Diaper disposal bags are odour-free, leakproof and can be sealed. Moreover, they are cheap for a few dollars you can buy 100's of them.
2.5. Baby Chewy Toys
There are various types of chewy toys available in the market at a reasonable price. These help soothe a teething baby. If you have many of them at home and do not wish to buy anymore, you can simply boil the old chewy toys and disinfect them. But I would advise purchasing new chewis as they cost hardy few dollars.
2.6. Crib and Crib Mattress
If you have 2 under 2 then you might consider purchasing a second crib along with the crib mattress. But if your elder child is above 5 years of age and has his toddler bed then you might consider using his old crib and mattress.
Tip: Wash the mattress with disinfected liquid and let it sun dry. Although it'll take time to dry, it will surely kill all those harmful bacteria. Furthermore, you can also repaint the old crib with a different colour, it will appear to be brand new.
2.7. Single Stroller
If your older one is of a certain age and can walk independently without being held in hand then investing in a double stroller would be a waste of money as older children don't like being on a stroller but rather want to explore the world on their own feet. In such a scenario, you can re-use the single stroller of your elder one.
Tip: Look for any broken parts and replace them. You can easily get these accessories at a reasonable cost.
3. Items You Don't Need to Buy for a Second Baby
These are the list of items that can be completely avoided as you might already possess them and can be easily reused:
3.1. Diaper Backpack/ Baby Bag
I purchased my first diaper bag from an online site and it was the best decision ever made. And I have been using the same bag for both of my kids.
These diaper bags are customed in a way that accommodates every need of the baby. Typically, you can carry 2 to 3 pairs of clothes, milk bottles, burp clothes, hankies, wipes, diapers, a powder box, 3 to 4 puree containers, small sized baby blanket, and snacks for the baby and still, there might be little space left.
Tip: Invest in good quality diaper bag. Though they might be a bit expensive they will last longer than you expect. Look for the washable one. Purchase a darker shade of bag as bright colours tend to get dirty. Don't opt for a shoulder bag as they are difficult to carry.
3.2. Nursery Decoration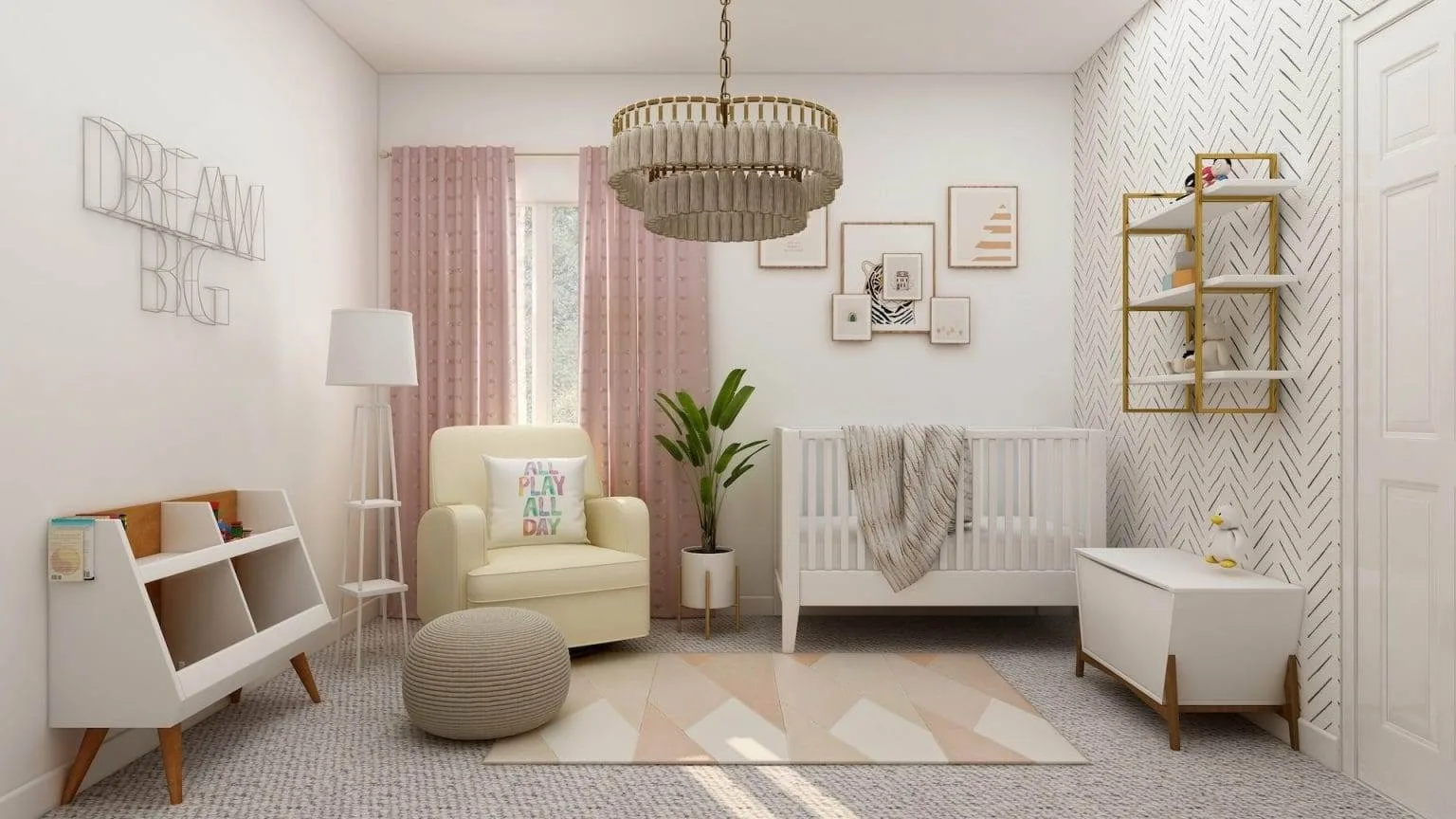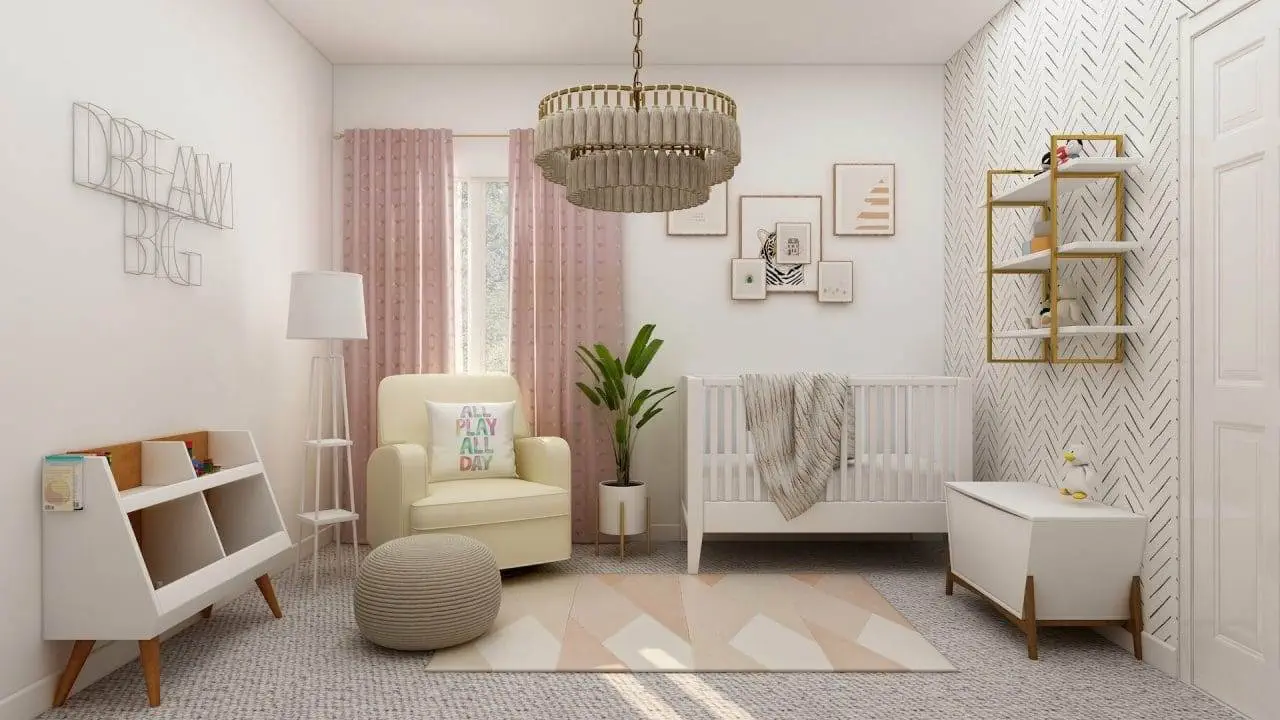 First-time parents are the most excited and they purchase every item on the list for their first bundle of joy. And so I am sure you must have purchased tons of nursery decoration items.  You can reuse them for your second one as well and save money. Just make sure to wipe it clean with cloth and disinfectant spray.
3.3. Humidifier
Humidifiers are a must. This device helps in regulating the moisture in the room in such a manner that prevents dryness. It comes as a great rescue when your baby has a cold and irritation in the nostril. You can reuse it.
3.4. Baby Carrier
This is one of the essential items which is a must for a newborn. A good baby carrier helps both the baby and the mommy. Moreover, it's a safe and cozy way of moving around with your baby while keeping your hands free for other children. Additionally, the baby carrier doesn't have any such expiration date, but you must still check for the quality of the fabric and other attachments.
3.5. Warm Woolen Clothes
Babies outgrow quickly so buying warm clothes like winter jackets and sweaters which are usually expensive doesn't make any scene. Rather reuse these from the firstborn. Just make sure to clean them with a cleaning agent.
3.6. White Noise Machine
This sound machine is of great use to calm down a cracky baby. White noise machine is a portable sleep theory for babies as it helps the baby sleep better and hence every parent must own this item. If you have one that's more than sufficient and can be used by both your children.
3.7. Baby Bath Tub
Bathtubs are very important as bathing a baby is quite a risky job and must be done with great caution. Baby tubs assist in the safe bathing of babies. This can be reused.
3.8. Infant Shoes and Mittens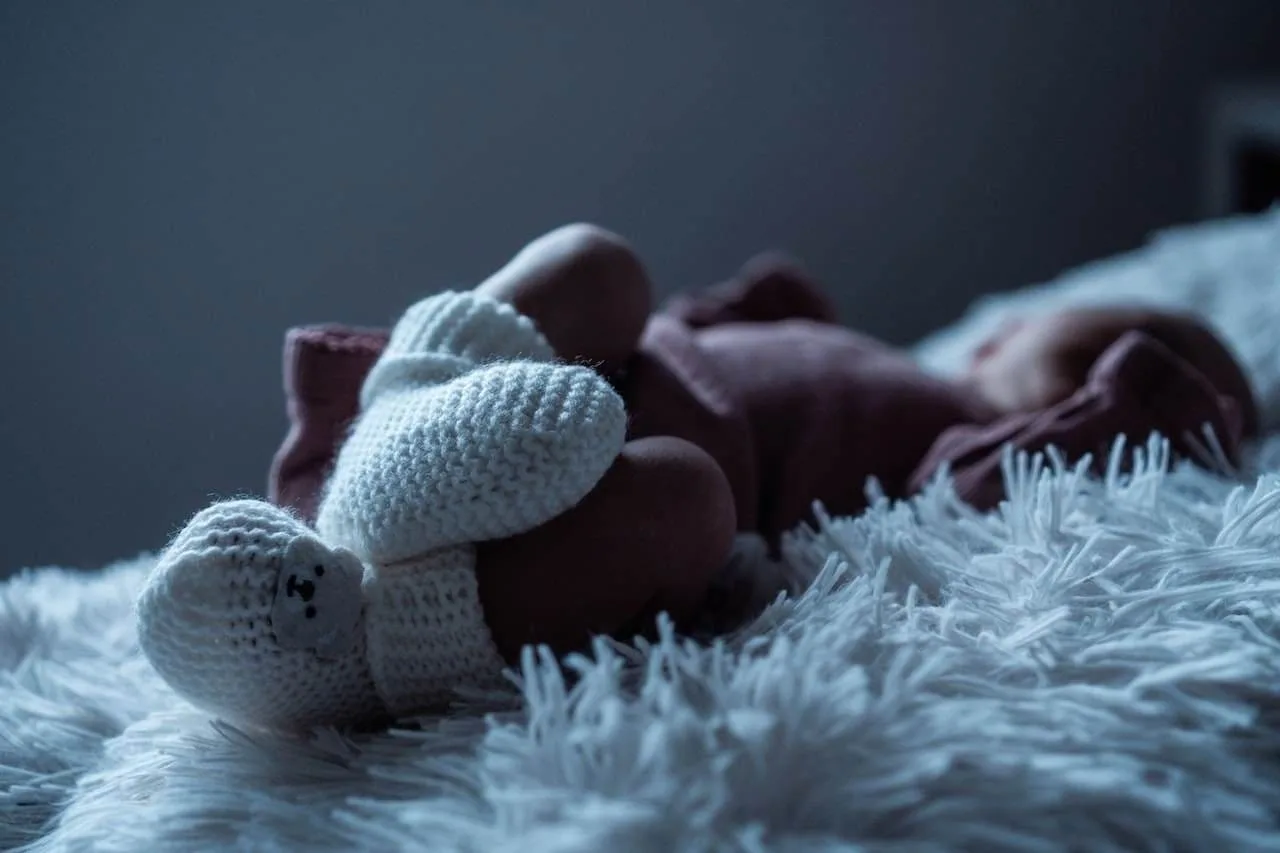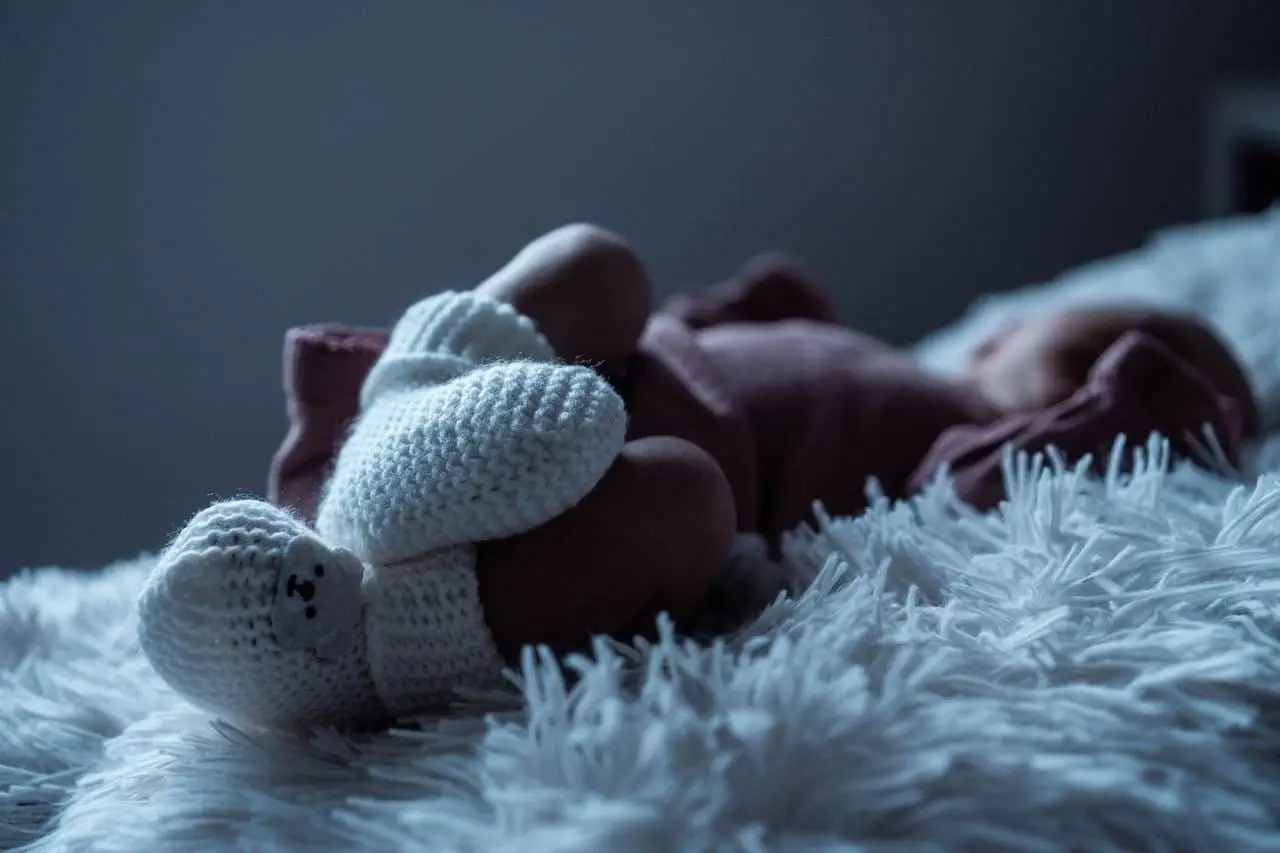 As much as you adore those cute little infant shoes and mittens you must admit that these are one of those products that no one uses much.
Mittens are essential in the initial days of the baby to help them protect them from scratching themselves. These mittens can be reused after cleaning them properly.
Shoes are another thing which is hardly used so if you have them from your first reuse them and in case you don't have them don't waste your money in purchasing them. Babies grow very quickly these tiny shoes won't even last for a month or so.
Also, these shoes and mittens are unisex so even if your older child and younger child are of the same gender or a different gender you can reuse them.
3.9. Baby Wrap/ Swaddlers
Baby wraps and swaddles are used to make babies feel comfortable and cozy. Swaddling a baby helps in reducing the chances of SIDS. Good quality wrappers and swaddles are made of premium quality cloth and are a bit expensive. If you already have these you must re-use it. Just make sure to make it germ-free by washing it and sun drying it.
3.10. High Chair
High Chair is again an expensive affair so if you have one make sure to reuse them. These high chairs are built in such a way that they last for a longer period.
3.11. Infant Toys
I am sure everyone can relate to this that the infants play with everything but toys that are designed for them. Just reuse the toys that you purchased for your firstborn instead of purchasing new ones. Make sure to sterilize them before use.
3.12. Breastfeeding Pillow
This comes as a saviour for new moms. Breastfeeding pillows are designed in a way that provides comfort to both the mother and the baby.
4. Additional Information with Regard to Second Baby
4.1. Managing Two Children
Firstly, having a second kid is an overwhelming feeling for your firstborn as well. They are also going through a new phase and a new setting. Secondly, many a time they do feel left out because of the divided attention of both parents. Hence to avoid this scenario the firstborn must be involved as much as possible.
Lastly, make them realize that they are big brothers/sisters and they need to take care of the younger ones. Ask them to help them with newborn kinds of stuff. For instance, getting the diaper/ wipes or simply watching the baby when you are not around. This way you can get a little help and the elderly are also not neglected. It's a win-win situation.
4.2. Co-Sleeping
Co-sleeping is a term used when a newborn baby shares the same bed as the mother. Though it is risky with extra care and precaution it is possible. I did co-sleep with both my babies.
Thumb rule is not to overcrowd the bed with extra pillows and blankets, try keeping the bed as free as possible this will reduce the chances of suffocating the baby.
When you co-sleep with a baby your accessibility is increased reducing the chances of SIDS. Also, the baby feels safe and secure and can sleep better when you are in the same room. This also benefits the new mom to feed the baby at night without having to move from bed.
4.3. Ideal Time to Plan for a Second Baby
Embracing parenthood for the second time or having multiple kids requires analyzing a bit. This decision depends on three factors – your mental health, physical health and how strong your financials are. The ideal time frame between your first kid and second child should be three years.
Firstly, your body goes through immense changes when you conceive and deliver a baby. Hence your body needs to recover and get back to normal to handle a second pregnancy without having an impact on your body. Being a second-time mom is no easy task.
Secondly, your mental health plays a pivotal role in raising your kids. Pregnancy does change your mental health. Additionally, many cases of postpartum depression can be seen in new moms which lasts over some time. If you think you can handle two kiddos simultaneously without hampering your state of mind you should go ahead.
Lastly, in today's time where everything is so expensive you need to see how strong you have footing financially. And can you handle the needs of both the kids and meet at least their basic requirements? If yes, go for it.
Frequently Asked Questions
1. Is it Necessary to Make a Baby Registry for My Second Child?
Though it's not mandatory, still recommended to have a second baby registry for your second child as well. This second baby registry checklist will enable your friends and family to know the requirements of baby number two.
2. How Safe is Reusing Clothes for Newborn?
It's completely safe if you reuse your older ones' clothes for the newborn baby. Though few precautionary measures are to be taken. For instance, soak the clothes in warm water with salt in it, followed by washing the clothes with soap and disinfected liquid. Additionally, if possible sun dry these clothes.
3. How to Prepare Your Older Child for the Arrival of a Newborn Baby?
You must inform and prepare your older child well in advance about the arrival of a new family member. Communication is of crucial importance the more you talk and let your kid express the more openly he will accept the new baby. Additionally, you can read age-appropriate books for your kid explaining to them the role of elder sibling.
4. What to Pack in a Hospital Bag?
Carry all baby essentials like a few pairs of clothes, toiletries, some warm clothes, baby wrap and a blanket. Also, don't forget to carry your and your partner's hygienic essentials and other toiletries along with pairs of comfy clothes, and slippers.
Tip: Do not overpack as many hospitals do provide essentials for mother and baby.
Final Thoughts
When welcoming a new baby whether first or second we are never sure about the preparations that we have done for the baby. Hope this article can guide you through your second pregnancy and some bits of advice as to what to buy for a second baby.
Along with materialistic preparations you also need to prepare your mind and body for the arrival of a new family member. And not just the mother but the whole family needs to prepare mentally for the arrival of the new bundle of joy.
Take extra precautions for your first-born as many a time it has been noticed that they feel neglected and lonely hence this is an added responsibility on the shoulders of second-time parents.
As an Amazon Associate, Icy Canada earns from qualifying purchases.
[amazon_auto_links id="81298"]
The Icy Canada team strives to create content that matters. It's why our content is written by travel writers, authority experts, well-known authors, and niche experts. Our content is also periodically reviewed by expert authors for accuracy and trustworthiness.
As an Amazon Associate, Icy Canada earns from qualifying purchases. [amazon_auto_links id="81298"]