Anywhere in the county, you can find a municipal park close by. Quiet picnic areas, winding paths for biking, walking, snowshoeing, and gorgeous beaches-there are many ways to take advantage of our parks in all seasons. At the identical time, every single one of our sites is worthwhile visiting.
So, let's see some of the best Nova Scotia provincial parks……………
1. 10 Best Nova Scotia Provincial Parks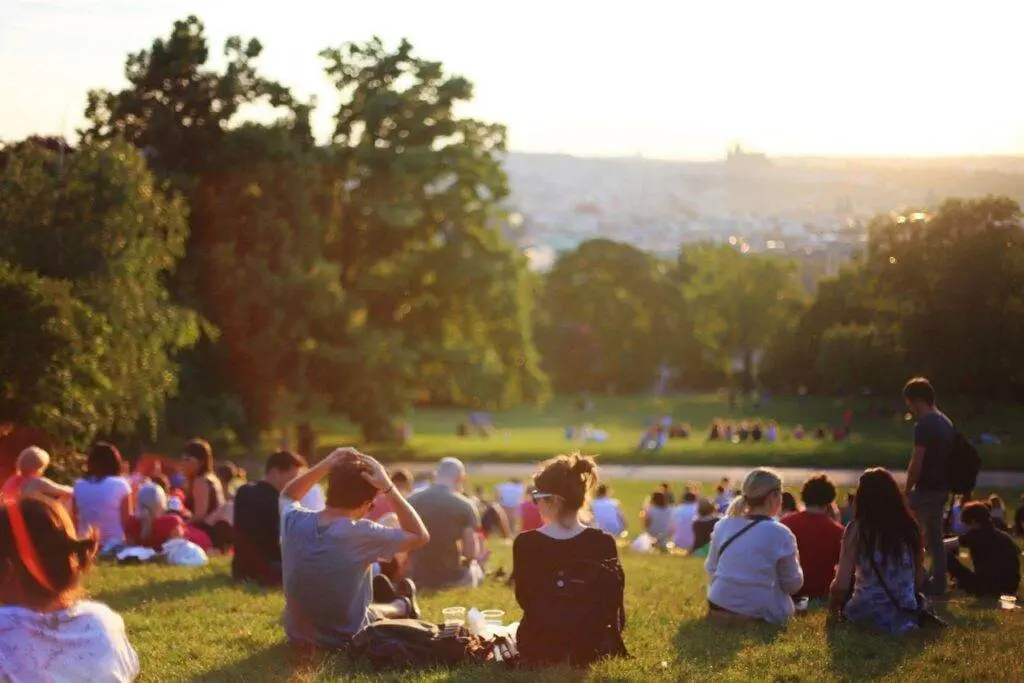 The list of 10 best Nova Scotia Provincial Parks is listed below:
1.1 Five Island Provincial Park
The Five Island Provincial Park is the place to visit if you want to see the renowned Bay of Fundy, which has one of the greatest tides on the planet. Then there are the dramatic cliffs facing the ocean, where 160 billion tonnes of water blast in and out in four-story-high daily fluctuations.
Then there's the trekking, which takes you along the soaring red clifftops that rise 300 feet above sea level at high tide, particularly the scenic Red Head Trail. Five Island is additionally a great spot to sea paddle a kayak, look for fossils as well as unique rocks, as well as dig for clams in the red sand at low tide.
Pitch your tent for a few days in the conveniently situated campsite off Route 2 to fully appreciate the scenery. Join a park-guided walk to learn more about the 300 million-year-old geology of the area. Other nearby sites include the wildlife-rich Cape Split Provincial Park Reserve and the Joggins Fossil Cliffs, which are a UNESCO World Heritage Site and home to the largest collection of Coal Age fossils ever exposed by ebbing tides.
1.2 Smugglers Cove Provincial Park
When the harbor in southern Nova Scotia near Meteghan is shrouded in mist, it's simple to imagine a rum-smuggling ship sliding silently into it. Smugglers Cove Provincial Park has breathtaking scenery: Craggy forested cliffs facing an unobstructed green and blue sea, seaweed-wrapped boulders, as well as quiet beaches strewn with large, smooth stones.
At the foot of the stairs leading to the shore, there's additionally a natural and relatively large cave hidden in the rocks (before venturing out, be careful to check the tide tables). However, it's possible that the illicit past is the most alluring. During Prohibition in the early 1900s, this became the go-to illegal drop location for rum-running renegades.
1.3 Battery Provincial Park
This location appears to be a painting, complete with a traditional white-and-red lighthouse, verdant pines, and blue skies, all surrounded by a sapphire sea. Battery Provincial Park is located on a charming hillside with a clear view of St. Peter's Bay as well as Bras d'Or Lake on the southeast shore of Cape Breton Island, which is the most picturesque island in North America.
Visitors gather for the famous lighthouse, a landmark beacon originating from 1869 that oversees transit from the sea to the lakeside via the St. Peters Canal, but mostly for the area's past. There are two forts from the 1700s here that were important in the British-French conflicts over North America, as well as a lime kiln that supplied plaster and mortar for the buildings, including Fortress Louisbourg.
1.4 Arisaig Provincial Park
Arisaig Provincial Park, located north of scenic Antigonish and named after an equally spectacular as well as serene shoreline situated in the Scottish Highlands, is a strong candidate for the province's most remarkable landscapes. The shore is dotted with volcanic rock stack formations, and broad horizontal arms of grey sedimentary rock jut out over the crashing seas, framed by painted white spruce trees.
The hiking paths in the area are spectacular, taking you past rushing cascades spilling into narrow ravines as well as through forests with vistas of the Atlantic. They're also great for cross-country skiing in the winter. Geocaching is also common in this area. Take the prominent one-mile interpretive path, stopping to read the indications about the area's 450 million-year-old bedrock of fossils and formations.
1.5 Whycocomagh Provincial Park
On Cape Breton Island, Whycocomagh Provincial Park is upstream from Mabou and provides seclusion with views of the Skye River Valley and Bras d'Or Lakes. Camping, as well as hiking, are popular activities here, particularly in October if the trees turn fiery red. A three-mile trail circle leads to the summit of Salt Mountain for panoramic views. Soaring eagles are common here, but there aren't many other humans.
On your first stay at a Nova Scotia province park, sleep in solar-powered mountainside yurts with BBQs, beds, and decks. The Alexander Graham Bell National Heritage Site in Baddeck as well as the Highland Village Museum in Iona are both nearby sights.
1.6 Summerville Beach Provincial Park
Summerville sounds as beautiful as it is. Indeed, many consider it to be the most beautiful seascape on Nova Scotia's south coast. Summerville Provincial Park is 86 acres of enchanting white dunes and open saline marshes filled with waterfowl and other wildlife. This is the place to be if you want to picture yourself racing across a swath of foamy surf in the style of "Chariots of Fire."
Along the meandering wooden boardwalks, explore the dunes inhabited by scurrying piping plovers. It's typically not crowded here, and there are some wonderful eateries and cottage rentals close. The shoreline is a half-mile stretch of sugar-white sand with turquoise water. Picnic, swim, read a good book, or simply nap on a pillow chilled by the ocean air.
1.7 Thomas Raddall Provincial Park
Thomas Raddall Provincial Park on Nova Scotia's South Shore overlooks Port Joli Harbour and is a haven for wildlife lovers. The park is located directly across the marina from Kejimkujik Seaside National Park, as well as four migratory seabird sanctuaries are close.
With 650 ha (1,600 acres), the park provides tourists with a variety of outdoor activities such as hiking, camping, picnicking, sightseeing, and relaxing on the beach.
The park has a sizable campground with 82 sites (13 of which are walk-in), barbecue grills, and all three unsupervised beaches. It also has walk-in as well as drive-up camping areas, as well as stunning white sand beaches, as well as walking and cycling paths.
1.8 Porters Lake Provincial Park
This spectacular park, a little-known natural feature of Nova Scotia, includes a peninsula jutting 6.5 kilometers into the Atlantic. A long, beautiful sandy shoreline fronts a protected bay on one side. 17 kilometers of hiking paths wind across spruce as well as fir forests. The Headland Trail, which is 8 kilometers round-trip and travels along the rocky coast to scenic vistas at Taylor Head, is the longest. The Bob Bluff Trail offers a shorter 3km round-trip walk to an elevation with great vistas.
1.9 Arisaig Provincial Park
Arisaig Provincial Area is a tiny picnic area near the Arisaig community on the Northumberland Shore, 27 kilometers (17 miles) north of Antigonish.
Arisaig Provincial Park, which overlooks the warm seas of the Northumberland Strait, provides an intriguing glimpse into life on Earth from 443 to 417 million years ago. This site contains one of North America's most continuously exposed Silurian rock sections, spanning 4 million years of Earth's history. These sedimentary stones are abundant in fossils and characteristics that have assisted geologists to understand the area's ancient environment.
1.10 Taylor Head Provincial Park
Taylor Head Provincial Park is situated southwest of Sheet Harbour on Route 7 in the Eastern Shore region, on a rugged wind-swept peninsula that juts 6 kilometers into the Atlantic Ocean.
Hiking paths and walks in the park give visitors access to an array of natural habitats, fascinating geological characteristics, wildlife species, scenic lookouts, secluded beaches, and 16 kilometers (10 miles) of unspoiled coastline. There are several modest picnic areas in the park, as well as boardwalks leading to a lovely white-sand shoreline with change houses. Along Mushaboom Harbour as well as the end of the peninsula, there are 14.2 km (8.8 mi) of hiking paths (some looped) as well as a beach walk trail. There are interpretive displays on the premises.
The Takeaway!
This was all about the topic "Nova Scotia Provincial Parks".
Check out the Top 10 Best Ontario Provincial Parks if you want to know about the top 10 provincial parks in Ontario.
Queries and Answers
Some of the most asked questions regarding the topic "Nova Scotia Provincial Parks".
1. How many provincial forests does Nova Scotia have?
With 20 municipal parks located throughout the province and providing campsites ranging from still, wooded locations to sandy beachfront sites, Nova Scotia has a place for you.
2. In Nova Scotia, are our provincial areas free?
Except for Cape Chignecto Provincial Park as well as the Shubenacadie Wildlife Park, no admission fees are levied at Nova Scotia Provincial parks. Day passes to Chignecto cost $5 per individual as well as $15 per family. The annual pass costs $25 per individual. Certain sports, such as snowboarding on groomed trails, may incur additional charges.
3. What is Nova Scotia's largest reserve?
The Mi'kmaw are the only First Nations with territories in Nova Scotia. Eskasoni First Nation has the most people living on their reservations.
4. Which part of Canada has the most picturesque scenery?
With Rocky Mountain peaks, rolling grasslands, arid badlands, and sizable swaths of boreal woods, Alberta has the most diverse natural environments in all of Canada. Along with being the biggest, the territory is also host to one of Canada's most well-known national parks.
As an Amazon Associate, Icy Canada earns from qualifying purchases.
[amazon_auto_links id="81298"]
The Icy Canada team strives to create content that matters. It's why our content is written by travel writers, authority experts, well-known authors, and niche experts. Our content is also periodically reviewed by expert authors for accuracy and trustworthiness.
As an Amazon Associate, Icy Canada earns from qualifying purchases. [amazon_auto_links id="81298"]