Do you know the past behind Alexander Graham Bell National Historic Site?
In the Chebucto Street of Baddeck, Nova Scotia, Canada lies the great Alexander Graham Bell National Historic Site.
It is a space that features a dense collection of artifacts and documents from the extraordinary work of one of the world's greatest scientists/inventors, Alexander Graham Bell.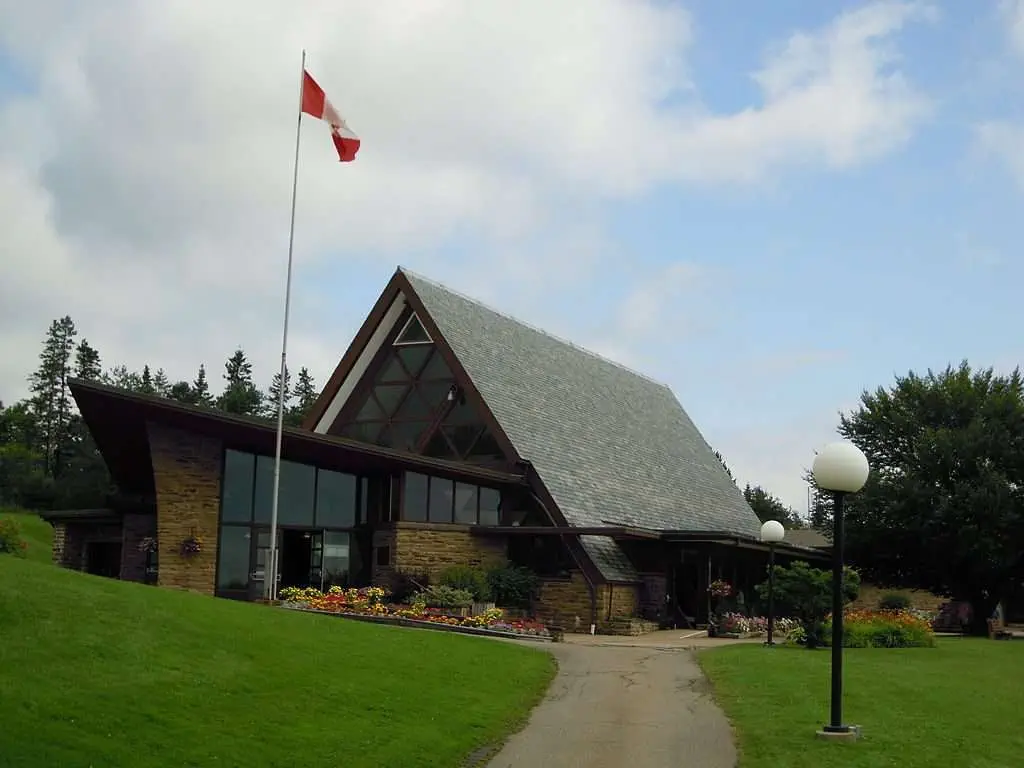 The Early life of Alexander Graham Bell
Bell was a Scottish-born American scientist/inventor, born on March 3, 1847 (Edinburgh, Scotland).
He grew up with his two brothers: Melville James Bell, and Edward Charles Bell, and his parents; who were namely, Professor Alexander Melville Bell and Eliza Grace Symonds.
Bell received his early education from his father, following which he was enrolled at the Royal High School, Edinburgh, Scotland.
At the early age of 15, Bell left Royal High School and went off to London to live with his Grandfather.
At 16, he took forward as a pupil-teacher of elocution and music at Weston House Academy located at Eligin, Moray, in Scotland.  
His interest in sounds and elocution developed as his family was long associated with elocution and speech teaching.
Bell's grandfather, father, and brothers all were elocutionists. From the very beginning, his entire life work was also very much influenced by his deaf mother; because of her deafness, he learned acoustics in the first place.
He became a teacher of the deaf, inspired by his mother's condition. 
Later on, Bell joined the University of Edinburgh and was also selected for admission into the University College London.
Bell's fascination with sounds and speech developed from a very young age, and his interest was highly encouraged by his father.
Let's Take a Dig at Bell's Work Life
In 1870, Bell and his family immigrated to Canada, and the family settled in Brantford, Ontario. But in 1871, Alexander moved to Boston, where he started working at the Boston School for Deaf Mutes.
His father's work as an elocutionist and his mother being deaf highly influenced this career choice. In 1872, Bell became a vocal physiology professor and elocution at the Boston University School of Oratory.
Meanwhile, Bell continued to work on his experiment based on Hermann Von Helmholtz's work on electricity and sound and further developed the Harmonic Telegraph with the idea of sending single-wired messages where each message is transmitted at a different pitch.
 This very idea ultimately led to the invention of the telephone.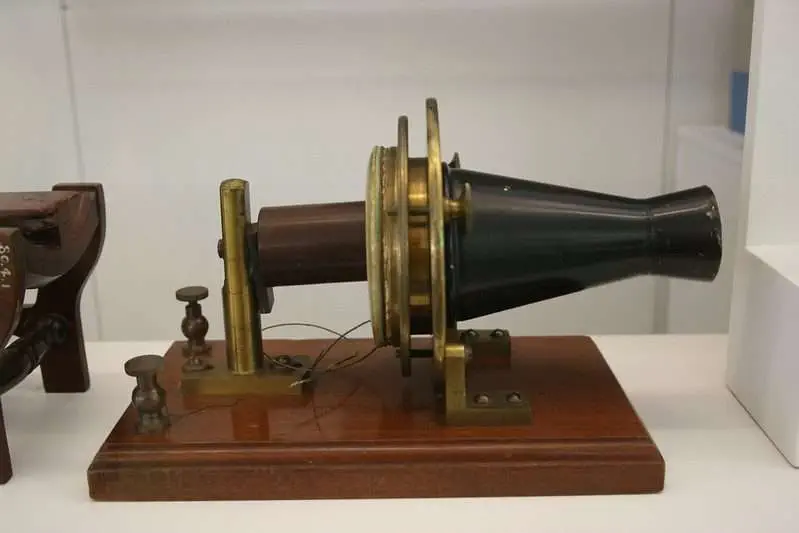 Finally, in 1874, Bell's work on his harmonic telegraph took a turn, and by 1875 he developed his acoustic telegraph and filed a patent application.
A year later, in 1876, Bell's patent was issued, and he successfully managed to get his telephone to work. Bell continued his experiments on his telephone model to test the distances covered by the telephone call.
Surprisingly, Bell only worked on his invention because of a mere misunderstanding of the technical work he read in German. 
That one misunderstanding led him to the greatest discovery of his lifetime, of how speech could be transmitted electrically.
By 1877, Bell and his father-in-law Gardiner Greene Hubbard set up his common-law joint-stock company, The Bell Telephone Company.  It was set up in Boston, Massachusetts, on July 9. They organized a sister company as well, the New England Telephone and Telegraph Company.
However, in 1879 these two companies were federated to form two new units, The National Bell Telephone Company of Boston and The International Bell Telephone Company. 
Further, The National Bell Telephone Company joined forces with the American Speaking Telephone Company on March 20, 1880.
Journey to the End!
Bell  Even after the greatest invention of the telephone, continued experimenting and inventing. In 1880, he and his assistant transmitted wireless voice messages over a distance of around 200m in Washington, D.C. Hence, Bell invented the Photophone.
In addition to that discovery, in 1881, Bell invented the metal detector after then-President James Garfield was shot.
After Bell's successful invention of the telephone, in 1885, he took a cruising vacation with his then family, Mabel, along the coast of eastern North America.
During this holiday, Bell accidentally discovers Cape Breton's Bras d'Or Lake and immediately falls in love with its beautiful surroundings, which remind him of his home in Scotland.
In the late 1880s, Bell built a posh summer estate, now known as Beinn Bhreagh, across Baddeck's bay. He conducted his first experiments on a powered flight at Beinn Bhreagh, which eventually developed the Silver Dart airplane.
During his workdays, Bell also conducted hydrofoil technology experiments and successfully developed one of the earliest hydrofoils.
After a long and eminent career, Bell died on August 2, 1922, at 75 and was buried at his most beloved home Beinn Bhreagh.
To know more about the enticing past of Alexander Graham Bell, click here
Your way into the Alexander Graham Bell National Historic Site
The Alexander Graham Bell  Site, as already mentioned, is an asset in Baddeck, Canada, across the Bras d'Or Lake, the same lake with which Bell instantly fell in love during his trip back in 1885.
This site was announced as a National Historic Site in 1952. The site commemorates the brilliant mind behind great discoveries and inventions, the world's greatest inventor Alexander Graham Bell.
It features rare and dense collections of artifacts, documents, personal belongings, etc., from his years of inspiring work-life in Baddeck.
This is the very place where you can find the answers to all of your questions about Bell and his experiments/discoveries throughout his life.
You're in here for great pleasure and astonishing facts. You can explore his whole life and find out how his ideas led him to the great discoveries of transmitting sound, inventing a hydrofoil boat, man-carrying kites, and everything else that he did.
Visitors are offered hands-on activities and many fun programs to enjoy. Therefore, the site is a major learning space for young minds as there's so much to learn and capture. 
In addition to this, the site has an observation deck that offers visitors a view of Bell's beloved lavish summer home, Beinn Bhreagh.
There's a display of his scientific work, including the original hull of a hydrofoil boat, the record-setter HD-4, the AEA silver dart, and his experiments with kites.
List of Things to Do There
Here is a list of things that you can do at the historical site.
1. White Glove Tour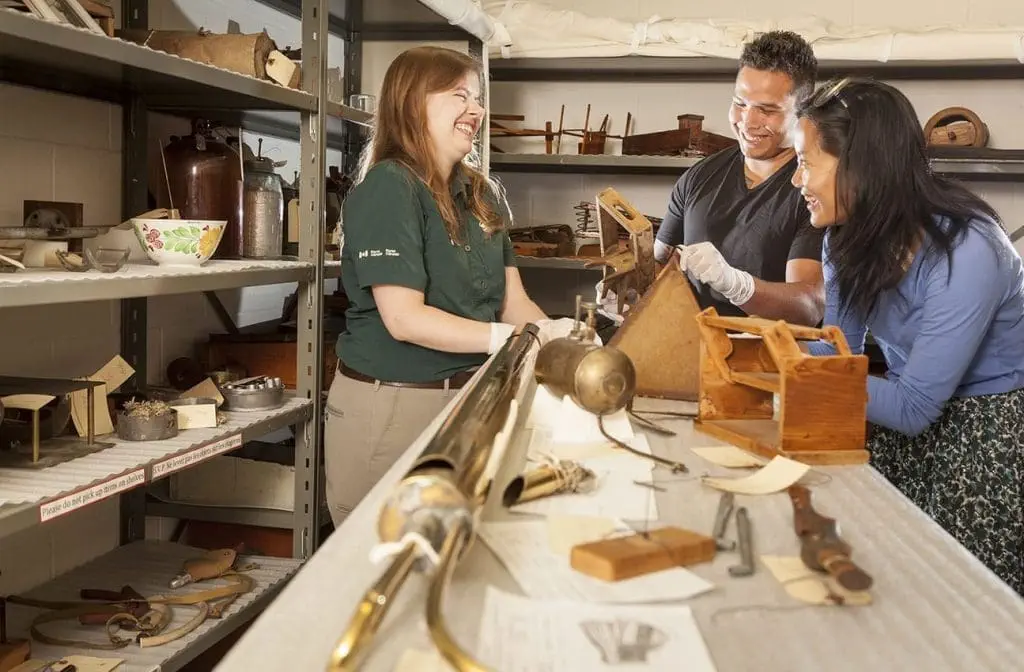 You know about the inventions of Bell, but do you know the process behind them? To find out, take a tour with a passionate guide leading your way.
The White Glove Tour offers visitors an amazing behind-the-scenes tour of Graham Bell's worldly goods.
It allows its visitors to have a profound glimpse of a worldwide genius. Here, you can dig into Bell's life through his photographs, mementos, and gadgets and learn how he shaped the world of communications back in the date.
The "white glove tour" experience is a part of Destination Canada's Canadian Signature Experience Collection.
If you are curious about Bell's personal life, "The Parlour" is the right space to be in. It is a part of the White Glove Tour, where a group of a maximum of six visitors is given a stroll of one of the site's artifact storage areas.
The visitors are offered a rare glimpse into Bell's private lives, his loving life partner Mabel, and their possessions. The parlor displays personal goods, including the personal notebook Bell kept with him, a walking stick, and his favourite jacket.
You can witness how Parks Canada has revived the past of Graham Bell and has preserved his possessions for the world to see.
Just put on the right gloves, and touch the deep wisdom of one of the world's greatest minds.
White-Glove Tour: Bell-Baldwin
During the summer of 1908, Bell and his chief engineer Frederick Casey Baldwin started experimenting on hydrofoils. In 1919, their experiment touched milestones as the Hydrome number 4 or HD-4; hydrofoil watercraft set a world marine record of 114.04 km/h on the Bras d'Or lake.
The Bell-Baldwin unit displays the hydrofoil experimental work records through notes, photographs, and hydrofoil artifacts. Participants are guided through the approaches and methods Bell and Baldwin used during their work.
In addition to that, a major attraction is the virtual reality experience. Bell-Baldwin unit has a new exhibit that allows visitors to experience the history of the hydrofoil and hydrome number 4, hands-on through virtual reality.
Young generation visitors are mostly attracted to this exciting race.
2.  Alec and I
Graham Bell made many groundbreaking discoveries throughout his life. His folks were an inspiration and major support in his early life, and then his wife did the part. Mabel was fully involved in every aspect of Bell's life, like a rock behind him.
"Alec and I" is dedicated to the love and support Mabel and Bell had for each other for over 45 years!
This unit offers a multimedia presentation, displaying photographs, stories, and mementos from all the years Mabel and Bell spent together, standing strong amidst all the difficulties that came their way.
Alec and I teach us how our world changes when we have the right person by our side.
Thereby giving the visitors a different and innovative experience. In "Alec and I," visitors learn about Bell's work and experiments through Mabel's voice. It shows how someone's support can help us achieve milestones.
Each visitor group is allowed for a stroll inside "Alec and I" for about 45 minutes.
3. Take a flight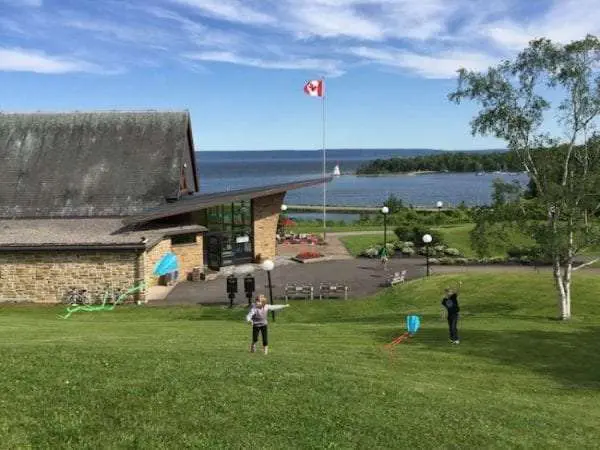 Alexander Graham Bell always was eager to do more experiments. He worked on his experiments with kites during the years 1895-1910. He experimented with Hargraves box kites with a vision to build a kite that would be big enough to hold both a man and a motor.
Finally, his idea took a flight on December 6, 1907, as it carried a man 168 feet above the waters of Baddeck, Nova Scotia.
Here, at the museum, many of his original kites are on display. Not only can visitors see examples of his amazing designs, but the visitors are offered a hands-on experience with the kites when he started experimenting with them.
You can take a kite as a souvenir and decorate it however you like.
"Pick up your kite, and let your imagination fly high."
4. Take a seat

At the Alexander Graham Bell presentation hall, visitors are offered a 30 minutes display of the site's exhibit areas through a "virtual walk." Visitors are walked through the inspiring life events of Bell, focusing on his experiments and his work.
The guide walks you through the different inside stories behind Bell's record-breaking experiments.
All you have to do is, take a seat back; get comfortable, and capture all the stories you can.
5. The Kite Workshop
Bell is famously known for his work on the telephone, but he also has achieved heights in the field of aerodynamics.
Bell experimented with kites, putting three equilateral triangles together to form a four-sided figure. This eventually led him to discover the tetrahedral form.
In this tetrahedral kite workshop, you can try your hands at building your tetrahedral kite. Visitors are supplied with all the necessary materials.
The workshop offers this fun family activity for a total of 45 minutes.
Build your tetrahedral design.
6. The Bell Family Album
The site holds an heirloom of photographs from Bell's life. The photographs have been gifted to the Graham Bell site by the family itself. The photographs are displayed on a big screen and are sketched out by a site's guiding staff member.
It offers visitors two different versions of the family album: Beinn Bhreagh and The Road to the HD-4.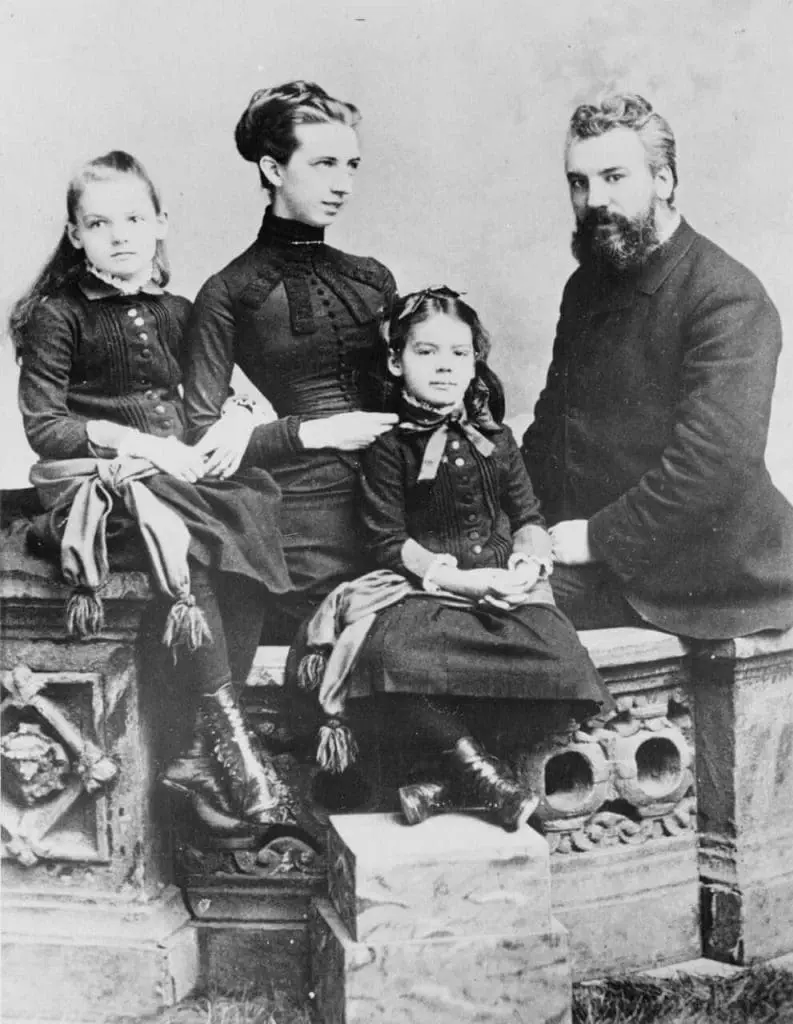 Bell and his wife visited Baddeck for the first time in 1885. They loved the aura there so much that by the late 1880's he built a summer estate on the peninsula.
The Bell family enjoyed their stay at the Beinn Bhreagh every summer ever since.
Here, visitors are offered a 30 minutes presentation of the photographs while a guide unfolds the family's appealing stories. The Bell Family Album: The Road to the HD-4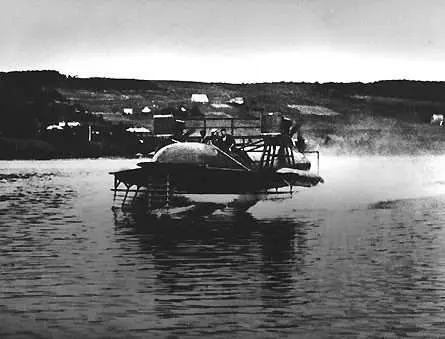 Bell recorded every step of his work while he experimented on hydrofoils with his associate Baldwin. These records are very well preserved in The Bell Family Album: The Road to the HD-4 section.
These records give visitors a closer look into the HD-4, the record-setting hydrofoil boat, which became the fastest boat in the world in 1919.
A guide takes you through Bell's every step taken during his experiment through a visual presentation of the records and the photographs. You learn and hear stories of everything behind the success of Hydrome number 4 (HD-4).
To know how to get a visitor visa for Canada, please click here!
Alexander Graham Bell Historic Site isn't just another museum. All of Bell's work and innovations come to life at this very museum.  You can spend a maximum of 3-4 hours touring the museum and see for yourself how genius minds do wonders. 
Here's everything one wants to know about Alexander Graham Bell National Historic Site. If you have already been here, share your experiences with us in the comment section. I hope you enjoyed reading the article and found it informative enough to learn about Alexnder Graham Bell.