Brampton, Ontario, is a city set in the province of Canada in Ontario. Brampton, Ontario, is a suburban city of the Greater Toronto Area, also known as GTA.
Talking about population, Brampton Ontario, Canada, has 593638 people as per the 2016 census. The city of Brampton, Ontario, Canada, is recognized as the 9th most popular regional municipality. Brampton is the most diverse city in entire Ontario. Brampton is also the third popular city in the urban area of Greater Golden Horseshoe, located behind Mississauga and Toronto. For thousands of years, Brampton, Ontario city was inhabited by many indigenous people.
The city is set on Anishinaabe, Haudenosaunee, and Huron-Wendat. These three places are traditional territories. The city of Brampton, Ontario, was an incorporated village in 1853. In 1873, the village was converted into a town. Later in 1974, the town was converted into a city now known as the city of Brampton. Immigrant people were mainly from the Indian subcontinent in Brampton. The city's population rate increased greatly in the 1950s from 10000 to 600000 till this day.
Brampton, Ontario, Canada, was also known as The Flower Town of Canada. This title was given to this city because of its huge industry of greenhouse. Day Brampton's major economy sector includes business services, life services, food and beverage, communication technologies, information logistics, retail administration, and advanced manufacturing.
Brampton Ontario is affordable and multicultural. You can easily reside in this beautiful city without any worry. The contemporary buildings of Brampton, Ontario, include the museum, art gallery, and archives housed during the 19th century.
In Brampton, Ontario, there is a theatre known as the Rose Theatre, which is a major performing venue for arts. In front of the Rose Theatre, a huge display hosts movies and many life events in Garden Square. Brampton Ontario also consists of Historical sites such as Bonaire House in the north of the Rose Theatre. Basically, Brampton is a type of city where you can enjoy doing many activities. In a nutshell, Brampton is beautiful and safe.
History of Brampton, Ontario, Canada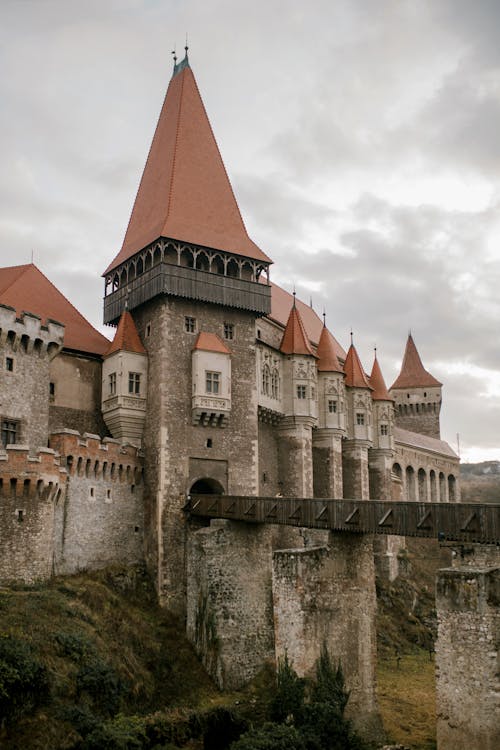 Mississauga was a land of 64800 acres before the arrival of the British settlers. In the 1600s, European settlers started to arrive in this area. The chief of the Credit First Nation of Mississauga surrendered Mississauga through a treaty signed on October 1818 to the Crown of the British. Almost all the businesses started to be set up in Chinguacousy Township before the 1830s. The only significant building in that area was William Buffy's tavern one mile away from Hurontario Street. The intersection was known as Buffy's Corner.
The County Agricultural Society was very initiative. In 1834, John Elliott auctioned the area, and after selling it, the place came to be known as Brampton. In 1853, the County Agricultural Society of County Peel set up a small fair for agricultural purposes. In that fair, lesser livestock, cattle, horses, dairy products, roots, produce, and grains were sold at a very affordable range. Gradually, the Agricultural fair came to know as the Brampton Fall Fair.
Later on, Brampton, Ontario, was recognized as a town in 1866 after being a village due to County Seat. Additionally, a County jail of three-story was also set up around 1867. After that, Brampton, Ontario, Canada, was progressively developing. An immigrant set up a flower nursery from Dorking named Edward Dale after he arrived in 1863. Since then, the city's prominent and largest employer was Edward Dale, who also established a flower grading system and global export market. The city's landmark was the chimney of the company.
The company used to have at least 140 greenhouses; the largest flower cut business in North America. The cut flower produced about 21 million blooms that include beautiful orchid varieties, roses, and numerous species of flower sold in the market at an affordable rate. The cut flower company gave rise to many other nurseries in Brampton, Ontario, Canada. Till now, there are Forty-eight flower hothouse nurseries.
The first public library was developed in 1887. In 1907, this library was permitted to build a newly expanded library by philanthropist Andrew Carnegie of the United States of America. Based on guaranteeing maintenance and fund by the community, the Carnegie libraries were built.
Development of Brampton As A City
New residential development was brought by in 1980. Large tracts of land were released to the developers by Brampton, Ontario, in Canada. The new suburban community of large Springdale started developing day by day. The largest boom in this area was developed in 1999, along the border of Mayfield Road. Until 2021, the line of the border was designated as the demarcation for urban development.
Some part of the boundary between Vaughan and Brampton is still developing till today. The Capitol Theatre was closed by Cineplex Odeon in Brampton in the early 1980s. In 1981, the city was under the control and leadership of Diane Sutter. Diane Sutter mentioned that the Vaudeville former venue used for performing arts in theatre is used for live music. Later, it was known as the Heritage Theatre till now. Maintenance and renovations were expensive of the Heritage Theatre.
The city's Heritage Theatre's grand finale season was set up, and thus the recommendation for setting up a new construction was also adopted. A new construct of a 750 seat facility that includes up-to-date features must be installed rather than pouring money into the service of Heritage Theatre, as reported by the Woods Gordon of Toronto. Therefore, the city helped form a new Theatre known as the new Rose Theatre with the help of funds collected.
The Rose Theatre was opened in September 2006. Since many volunteers belonging from ethnic and different communities wanted to celebrate the diversity by organizing a festival for the foundation of Carabram in 1982. Carabram is related to the Caravan Festival of Toronto's Cultures. Italian, Scott's, Ukrainian, and West Indian are the first event pavilions featured by Carabram. By the end of 2003, 18 pavilions attracted 45000 visitors by the fair. Therefore. Brampton, Ontario, Canada, is now the most diverse city located in Canada. The city was 8.2% Black and 13% South Asian in 1996.
The South Asian people of the South Asian community spontaneously grew to represent 45% of the city's population by 2016. On the other hand, the Back population grew up to 14% of the total population. Due to the city's growing diverse and multicultural population, the Peel County Board Education introduced English subject as a second language at high schools in the evening. Later, the classes were shifted in the morning and were taught by volunteers. Peel County also paid the volunteers. In 1980, the Catholic and public board expanded its programs in terms of language and education.
These expansions were made due to the family's requests to learn more about their languages and heritage. Some of the reputed hospitals in Brampton, Ontario, are Georgetown and District Memorial Hospital, peel Memorial Hospital, and Etobicoke General Hospital. The Peel Memorial Hospital is also known as William Osler Health Centre. It is the 6th largest hospital in the city of Brampton.
Climatic Condition and Geography of Brampton Ontario, Canada
Brampton, Ontario, covers an area of 265 square kilometers. Brampton is bordered by a hydro corridor in South, Mayfield Road in North, Winston Churchill Boulevard in West, and Highway 50 in East. Finch Avenue is the border between two cities that is Vaughan and Brampton. Talking about the climatic condition of Brampton, the city has tropical, humid temperatures and a continental type of climate.
Religion
Christianity holds 50.5% among all the religions in Brampton, Ontario. Christianity is the largest religion and the main resident or citizen of this city. Catholicism is the largest denomination in the whole city, constituting 26%, followed by the Protestant denominations that include Christian Reformed, Seventh-day Adventists, Baptist, Lutheran, United, and Anglican. The other remaining are mainly the member of Christians of the Eastern Orthodox Church.
Brampton consists of the largest Hindu and Sikh populations than any other city in Brampton, Ontario. Brampton's other religions or cultures are Islam constituting 7.1%, Hinduism constituting 12.1%, and Sikhism constituting 18.8%. The Toronto Ontario Temple was mainly built for the Latter-day Saints for The Church of Jesus Christ beholding the location of Brampton.
List of Things To Do in Brampton Ontario
Brampton is undoubtedly a beautiful and amazing city. Here you can spend the rest of your life peaceful and safe. There are many things to see and to do in Brampton. For example, outdoor activities like hiking, talking a walk, skiing, cycling, and many other things in Brampton. Additionally, there are many beautiful places in Brampton that you will love to visit after knowing all the details and information about it that are mentioned below.
Happy Reading!
1. Exploring The Most Diverse Cities In Ontario From The City Hall, Downtown Brampton
Brampton City Hall is an ancient hall officially home to the council of Brampton City, including the city's department. The City hall forms the center of Brampton and attracts many tourists every year. The City Hall is a six-story building in Downtown Brampton.
A nine Storey tower was built in 2014. The City Hall is connected by a walkway made of glass that runs through the nine-story tower. The walkway is also known as the Heritage Way. The City Hall consists of retail space, community rooms, and city staff. The hall is also a functioning clock tower.
List of Former Civic Centres and Town Halls:
Brampton's Old Fire Hall was built in 1854
Hedge Blick was built in 1860
Queens Square Building was built in 1965
Chinguacousy Civic Centre was built in 1972
You must take a look at all these town halls and civic centers. Exploring the city from these notable places and structures will be best and make your day perfect from the beginning of your exploration of Brampton, Ontario.
2. Have Fun In Heart Lake Conservation Park
Heart Lake Conservation Park is situated in Etobicoke Creek, Brampton, Ontario. HLCA,  also known as Heart Lake Conservation Area, offers many exciting outdoor activities such as Treetop Trekking, swimming, fishing, hiking, and many other amazing things to do in the Heart Lake Conservation Park Area.
Hiking Trails:
Heart Lake Conservation Park is one of the best places for hiking. You can participate in any of the following trails:
Peel Trail
Terry Fox Trail
Rayner Trail
Heart Lake- Esker Trail
Connector Trail
Performing hiking trails is best during springtime. You will be assigned to your respective team and create a friendly environment that will make your hike more enjoyable.
Fishing:
If you are interested in fishing, Heart Lake is the ideal place for you to enjoy fishing. Prominent fishes you will find are rainbow trout, bass, sunfish, and many more exotic fishes. The fish program is hosted every year during the summer season.
You can have fun in many ways in Heart Lake Conservation Park. If you are interested in fish, you must visit the program at least once. Heart Lake also offers boating for its visitors.
3. Explore Unique Locations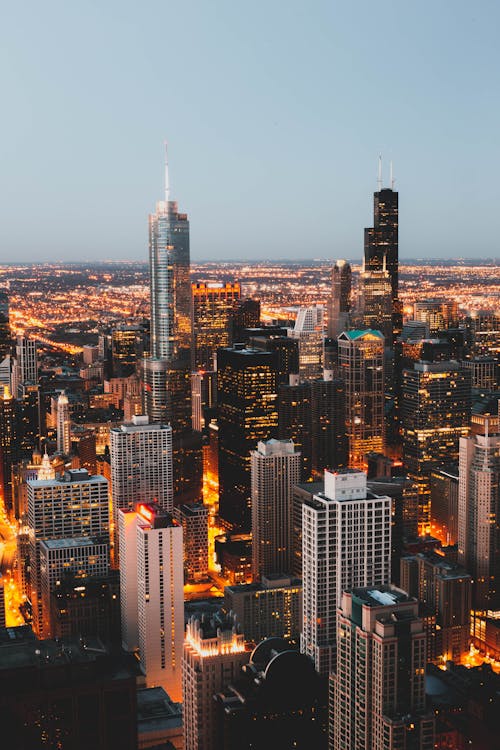 Vaughan is a city situated just beside Brampton, Ontario. Vaughan is another beautiful city just like Brampton. Some of the attractions found in Vaughan are the following:
Baitul Islam Mosque
Boyd Conservation Area
Canada's Wonderland, known as the largest amusement park
Kortright Centre for Conservation, situated between Major MacKenzie Drive and Rutherford Road
McMichael Canadian Art Collection, situated in Kleinburg
Vaughan Mills
Reptilia Zoo
J.E.H. MacDonald House
In Vaughan, many sports events are held every year. Vaughan Kings, Vaughan Panthers, and Vaughan Rangers represent the city in youth hockey. In baseball, Vaughan Vikings represent the city. In football, Vaughan Rebels represent the city, and in basketball, Vaughan Panthers represent the city. The city also hosts hockey for women.
The city is also home to many country clubs and golf. These consist of the National Golf Club of Canada. The National Golf Club of Canada is one of the highest-ranking golf clubs. Other games include soccer, volleyball, and many other interesting games to watch.
4. Have Your Best Meal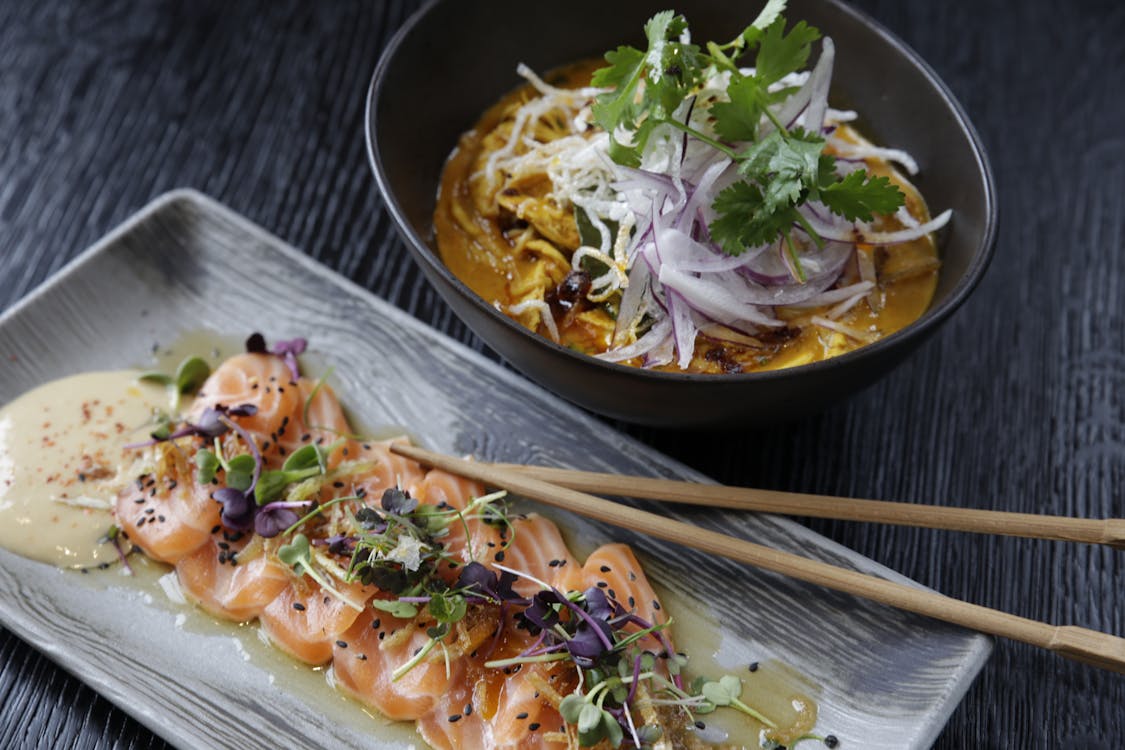 After having fun and exploring the city you can take rest and have lunch in many reputed restaurants such as Shawarma Royale Restaurant, Nancy Trattoria Restaurant, Aria Bistro and Lounge Restaurant, D Anthony Restaurant- a Jamaican Cuisine, Fanzorelli's Restaurant and Wine Bar, The Keg Steakhouse and Bar, Vesuvio Ristorante, John's Family Restaurant, J. Red & Co Food and Drink Restaurant, Queen Gypsy restaurant, Sushi House Japanese Restaurant, Mandarin Restaurant, Moxie's Grill & Bar, Mirch Masala Authentic Indian Restaurant, Sonny's Drive-in Restaurant, BriSket Restaurant, Terrace On The Green Restaurant, Harbourside Fish And Chips Restaurant, Toshi Japanese Restaurant, RD's Southern BBQ, Filmy Tadka and much more delicious restaurants.
Every restaurant has the perfect customer care and service. From the above-mentioned restaurants, you can predict that Brampton, Ontario, has all types of restaurants. They will serve you with care and respect. Thus without any doubt, you can visit any restaurant and order your favorite dish that will add a little bit of spark to your traveling session. There are many restaurants in Dale Estate as well.
5. Events and Festivals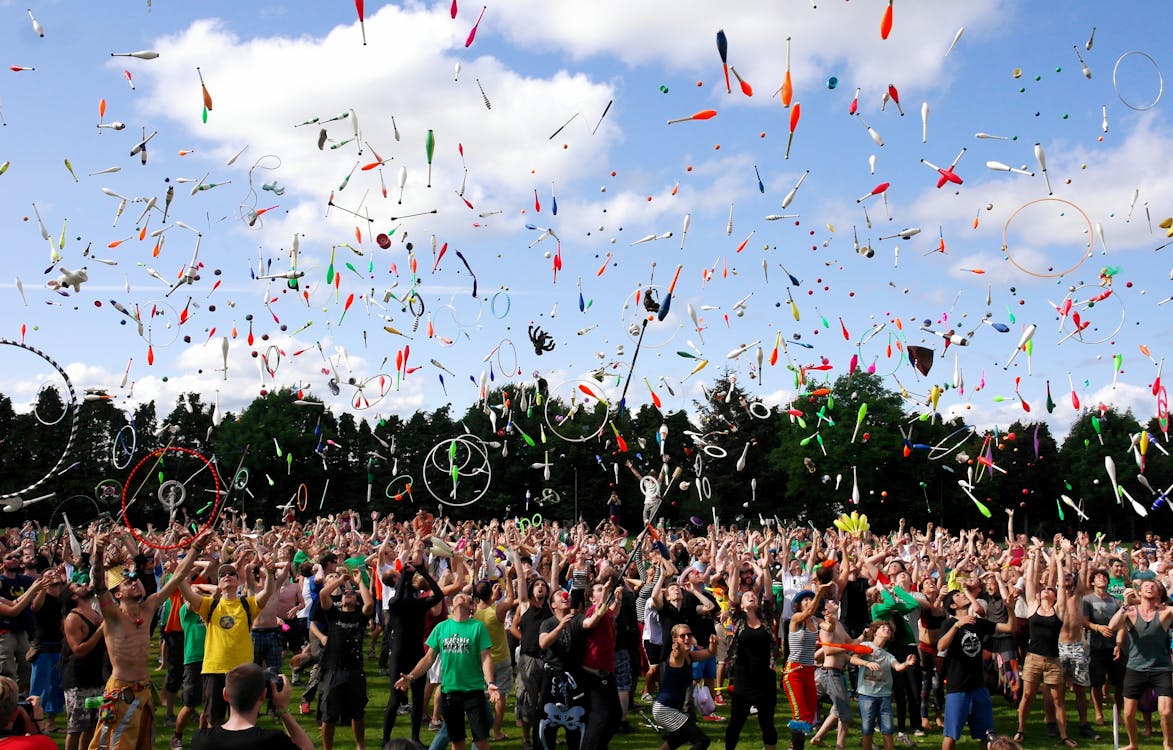 Events and festivals are some extra things to do in Brampton, Ontario. Each year Brampton holds various events and festivals on various occasions. They are Virtual Global Psychic, Holistic Health, Wellness Fair, Book Writing & Publishing Masterclass, Silkscreen Technique on pottery, Alphonse in the Park, Tree Photography Walk in Fletchers Creek SNAP, Caledon Art Show, and many other upcoming events and festivals. June and August are the main months of famous events and festivals.
Brampton, Ontario, is a big city and diverse in different types of culture. There are many attractive places to visit. After enjoying your day in Brampton, you can sit in any nearby area to enjoy the sunset. Sunset is another amazing site people tend to see. The red and orange mixture of the Sun makes it more beautiful. Therefore watching the sunset will give you a different type of vibe.
You can book a resort and stay to save your energy for the next day. Before booking, they will check all your previous home's property. Costs of food are free in almost every resort. You don't have to pay for anything because everything is free. Note that the government has strictly announced that all visitors must take every precaution before they access Brampton. The government is not ready to take risks; therefore, you must promote for an entry application, that is, if you are visiting Brampton for business or enjoying your vacation.
Brampton is filled with history that is still unknown to many. Brampton's conversion from an incorporated village to a city is an exciting thing in history. The cost in Brampton is not too high. You can easily afford all your necessary pieces of kinds of stuff.
For more information and data about GTA, property, business, programs, secondary schools, different regions and locations, structure, the Geography of Brampton, date of events, and festivals, you must visit Brampton's official website page for any inquiry. They will send all the necessary updates you need to know in your inbox. So Canadians grab your pieces of stuff to visit Brampton, Ontario, and do your exciting activities.
As an Amazon Associate, Icy Canada earns from qualifying purchases.