Vancouver is a lively city that is hard to miss. It offers a dose of everything from delicious foods to numerous attractions to wild nightlife.
Amid these hustles and bustles, don't you think you require some time to unwind too? The city has something to offer for this. You can witness many spas in Vancouver where splendid experiences are guaranteed.
Each spa gives you a different mind-blowing experience. Here, we have described the ten best spas in Vancouver and their services in detail. Let us have a look at them.
List of 10 Spas in Vancouver
The spa streaming services in Canada is really outstanding. Going to a spa is always bliss. Especially if it is in Vancouver, the excitement gets doubled. So, why delay? Let us delve into the details of spas in Vancouver.
1. Willow Stream Spa at Fairmont Pacific Rim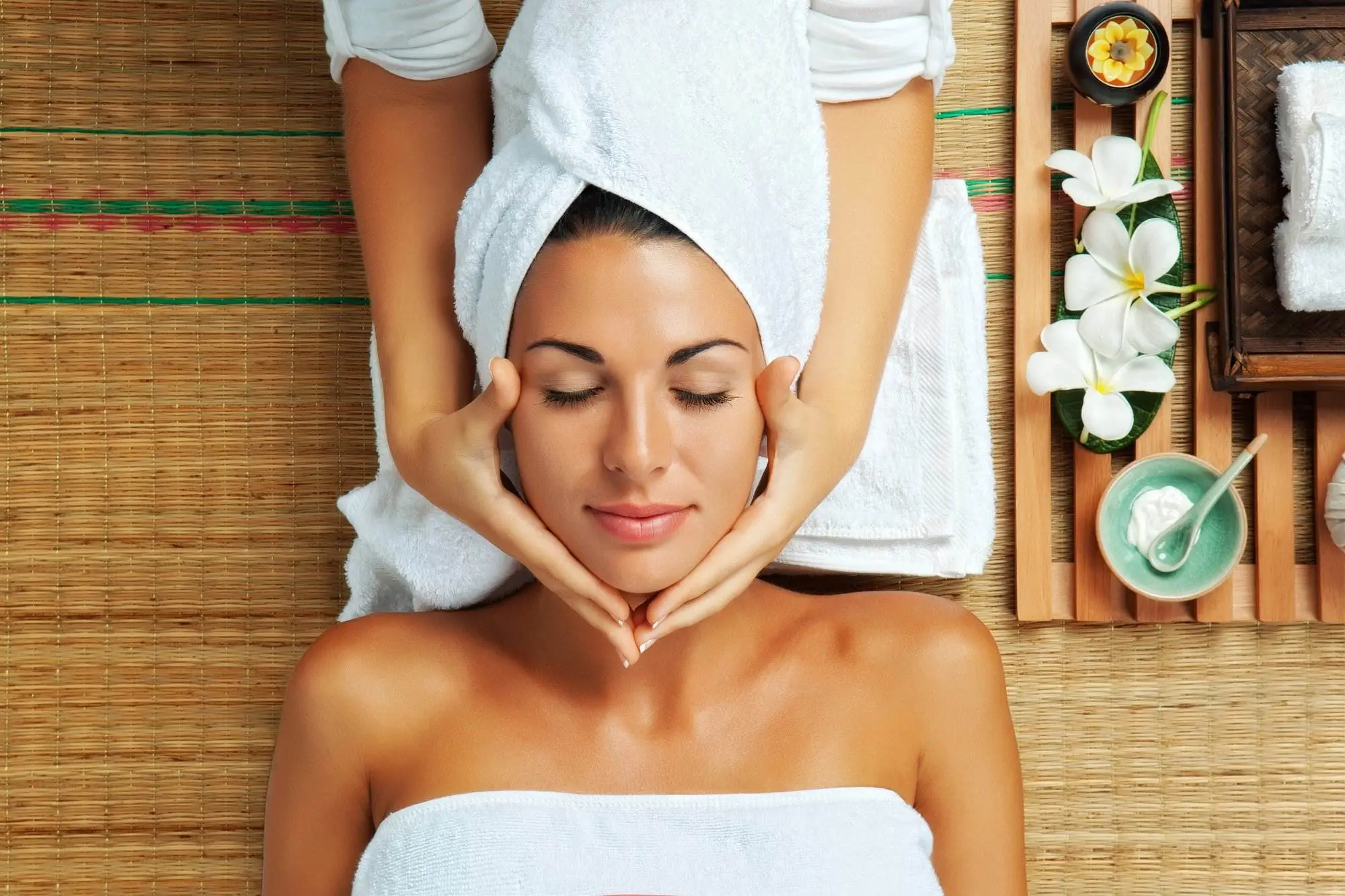 Willow Stream Spa sits comfortably on the fifth floor of the Fairmont Pacific Rim hotel and occupies a whopping area of 8,500 square feet. This Vancouver spa consists of the following features:
Nine treatment areas
A full fitness center
Spa terrace
A Nail Spa
Three Lounges
The spa services offered here are a blend of authentic as well as effective treatments. You can avail of these services with your loved ones or alone. The spa treatment falls under three categories:
Relieve treatments
Restore treatments
Result experiences
Let us see what each treatment has to offer.
1.1. Relieve Treatments
The relief treatment helps you overcome your daily pressures. They give you a relaxing experience, allow you to calm down, and even skin rehydration.
1.2. Restore Treatments
The restore treatments are best when you want to unwind from stress, travel, or hectic work. It also helps you in getting more radiant skin.
1.3. Result Experiences
The result experiences assist you in things, namely, detoxification, cleaning, or anti-aging. They are therapeutic body treatments. Of these, a few involve the use of technology.
Willow Stream Spa also provides the services below:
The Rainforest Ritual – best couple's experience
Facial treatments include all three – Relieve, Restore, and Result.
Salon services consist of Pacific Rim Manicure and Pacific Rim Pedicure.
Massage services include Willow Stream Signature treatments, Stress Relief, Therapeutic, Therapeutic Maternity, and Mother to Be.
Body treatment consists of Spirit of the Pacific, Neroll Blossom Renewal, Coastal Mountain Cleanse, and Canadian Wilderness Retreat.
Couples massage consists of Therapeutic, Willow Stream Signature, Deep tissue massage, and Harmony for two.
Another noteworthy point is the spa has been honoured with Forbes Travel Guide Five-Star Award for 2023. CN Traveler's Readers' Choice Awards has named it one of the best spas in the world.
So, if you love having the best spa experience, visit this place without fail. The spas in Vancouver are a delight that is not to be missed.
2. Tranquility Organic Spa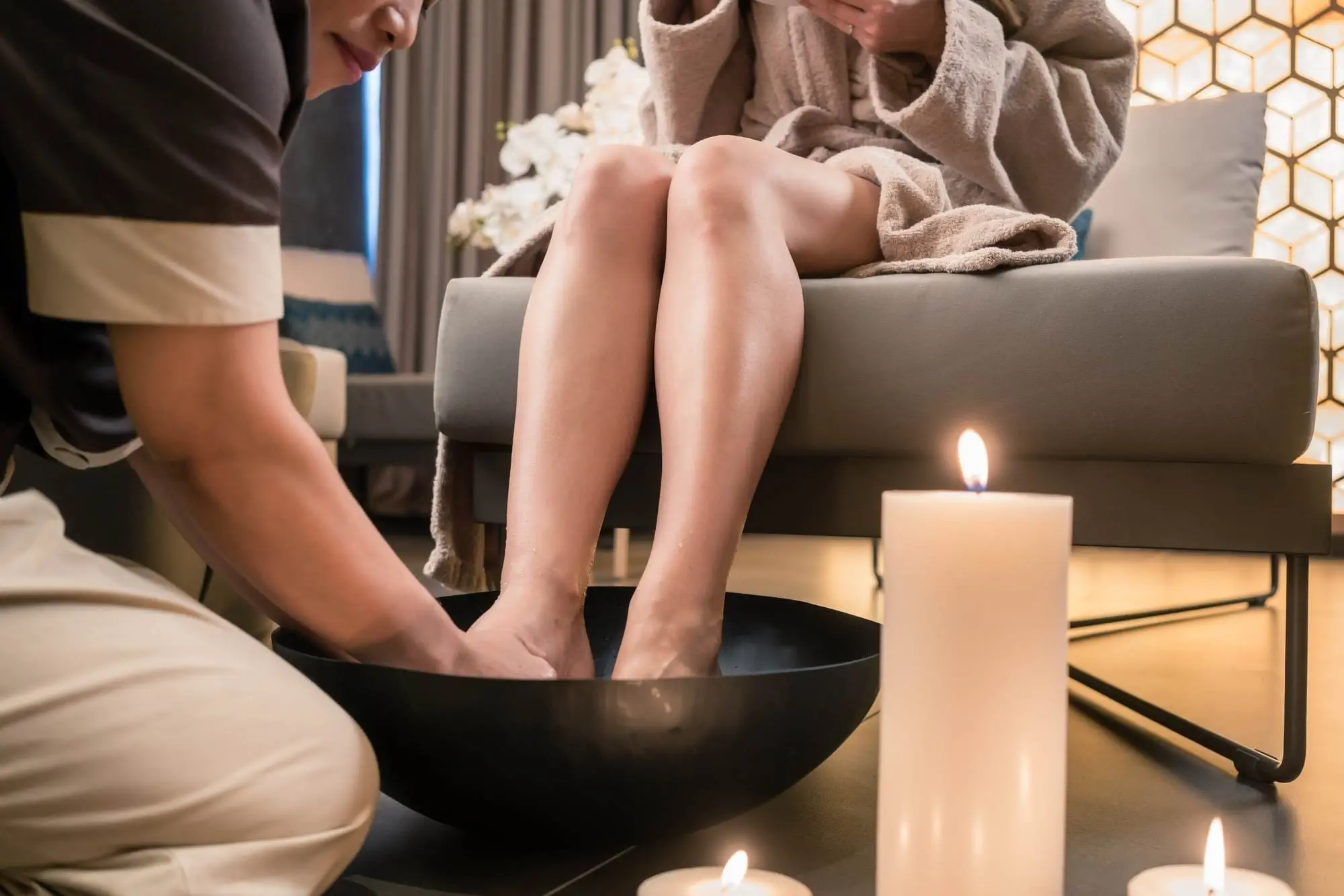 You can spot Tranquility Organic Spa at Yaletown's centre, which guarantees a refreshing experience. The spa uses organic and natural ingredients only.
The luxurious massage pedicure chairs here are simply a boon. It not only offers you the best view but also gives you a world-class pampering experience.
The spa is also very hygienic. It uses non-jetted foot baths. Immerse your hands and feet in a ceramic-based sink and have a wonderful time.
The services offered at this spa include:
Hand and foot treatments
Facial treatments
Massage treatments
Other services (Eyebrow and Eyelash tint)
Let us look at some of the best treatments under each service.
2.1. Hand and Foot Treatments
Tickle my hand/foot falls under this service. Here, you can enjoy manicures/pedicures, including soaking, shaping, and trimming cuticles. Once you complete these activities, lotion and new nail polish are applied.
Next under this service is Lavender Milk- the spa's bestseller.
Here, lavender milk and a sea salt glow gently help exfoliate and moisturize your skin till it turns silky smooth. You can enjoy dozing during this massage.
Vanilla Chocolate is the best if you have dry hands and feet.

A bath containing warm vanilla milk helps dry skin in two ways: softening and moisturizing.

Then you have the paraffin treatment, hot vanilla cream massage, and chocolate almond scrub, which will take you to another level

.
2.2. Facial Treatments
Vitamin cocktail comes under this category. You can choose this service to tighten, increase elasticity, and brighten for smooth skin. The ingredients which help achieve this are minerals, amino acids, and organic anti-aging vitamins.
Pure balance is another one coming under this category. You can restore your nutrition and rebalance your moisture levels. The ingredients used are pure and efficient natural organic ones.
2.3. Massage Treatments
Deep tissue massage falls under this category. You can get relief from chronic pain and tension with this massage.
It utilizes deeper focus strokes.
Chair massage therapy is another good option.
You have to remain seated in a special chair. You can wear your clothes during this massage.

The chair will cradle your face while your therapist takes care of your back and shoulders.
Indeed, the spas in Vancouver are amazing.
3. Rosewood Spa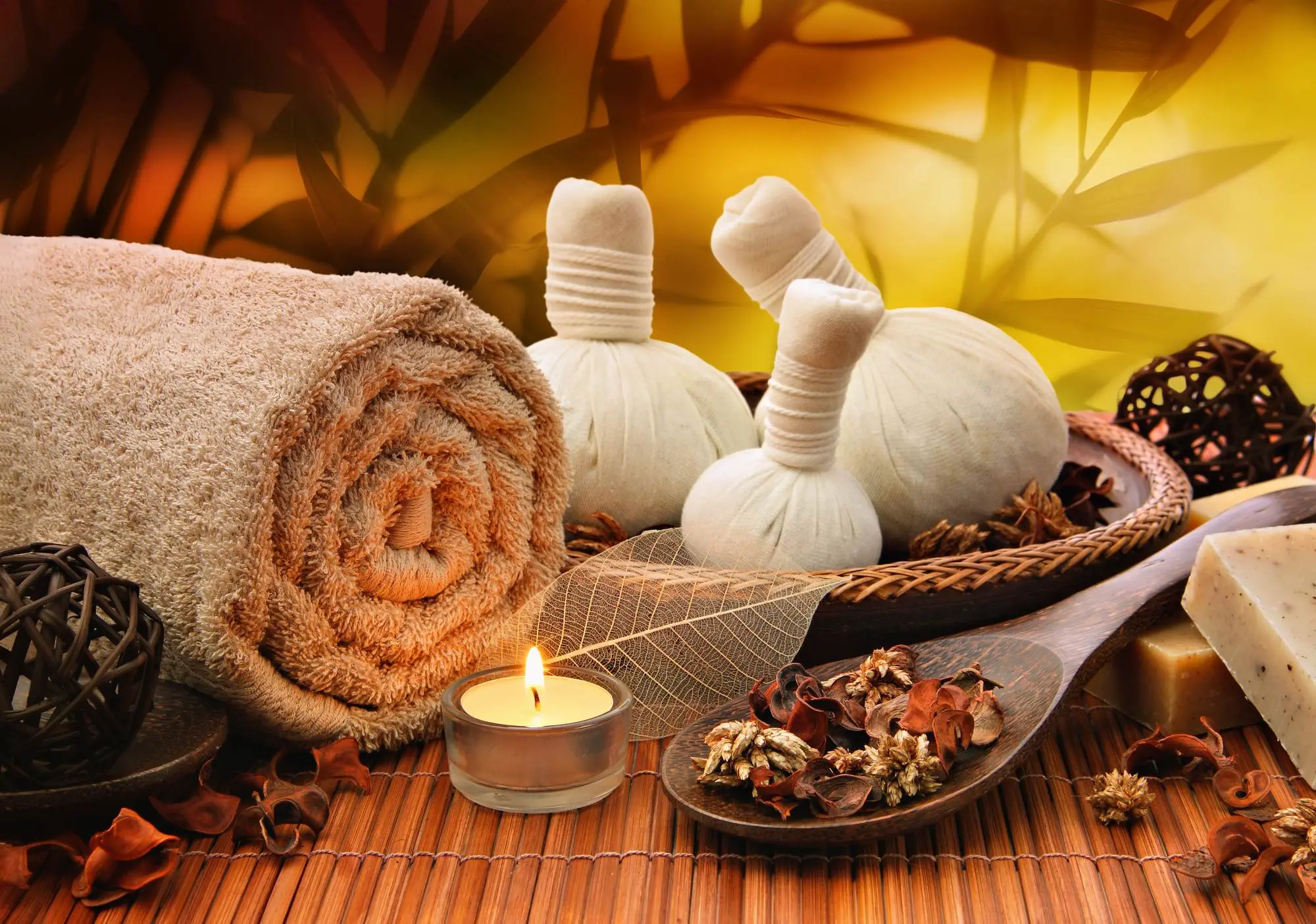 Sense, A Rosewood Spa at Rosewood Hotel Georgia, comprises several luxurious amenities. You can also find a fitness centre right next to the spa. A heated 52-foot indoor saltwater lap pool sits on the hotel's fourth floor.
The spa treatments available here include:
Sense Journeys
Essential Skincare treatments
Sense of Body
Sense Massages
Final Touches
Gentlemen's experiences
3.1. Sense Journeys
This service offers you a blend of signature services and British Columbia-inspired experiences. You have the Rosewood Retreat treatment, where you can enjoy a tailored full-body exfoliation.
After exfoliation, you will receive a detoxifying Moor Mud back mask rich in minerals. Then, you can treat yourself to an extended aromatherapy massage to enhance your mind and body balance.
You also have the Signature Journey treatment, which is a half-day package. It comprises a combo of the following:
Georgian Revival Massage
West Coast Soakless Pedicure
Perfecting Manicure
Signature Facial, and
Refreshing spa lunch
3.2. Essential Skin Care
Under this, you have the summer skin recovery treatment- a high-performance youth glow treatment. It offers immediate relief to your dry, dull, and dehydrated skin. This treatment provides moisturizing and soothing action. As a result, your face will appear radiant and youthful.
3.3. Sense of Body
Vancouver signature sensation is a signature service offered under this category. You can enjoy a cooling sensation, and your dry skin will vanish due to the spa's tailored blended sea salt exfoliation.
Also, a cleansing hydrotherapy Vichy experience relieves you from all of your tension, stimulates your blood circulation, and allows your tight, sore muscles to relax.
3.4. Sense Massages
Like a Fertile Land- a full body massage concentrating on French healing properties is provided here. This treatment relieves muscle tension, increases circulation, and stimulates your metabolism for detoxification.
In final touches and gentlemen's experiences, you can enjoy a good manicure and pedicure experience. There is also a signature facial available in the gentlemen's experience.
4. The Spa at the Wedgewood
Located on the second floor of Wedgewood Hotel, the Wedgewood spa features a rejuvenating eucalyptus steam room and relaxation lounge. It also has private treatment rooms that give natural light. You can enjoy couples' massages too.
Signature treatments in this spa use natural ingredients from popular brands, including Tahitian Tranquility, Wild Lavender Body Bliss, and others.
The services offered here are listed below:
Spa treatments
Massage
Body indulgences
Facials
Hand and foot therapies
Waxing
4.1. Epicuren Discovery
This award-winning beauty brand is used exclusively by the spa. Their experienced estheticians offer consultations to help you choose products that work best with your skin.
5. Smile Thai Wellness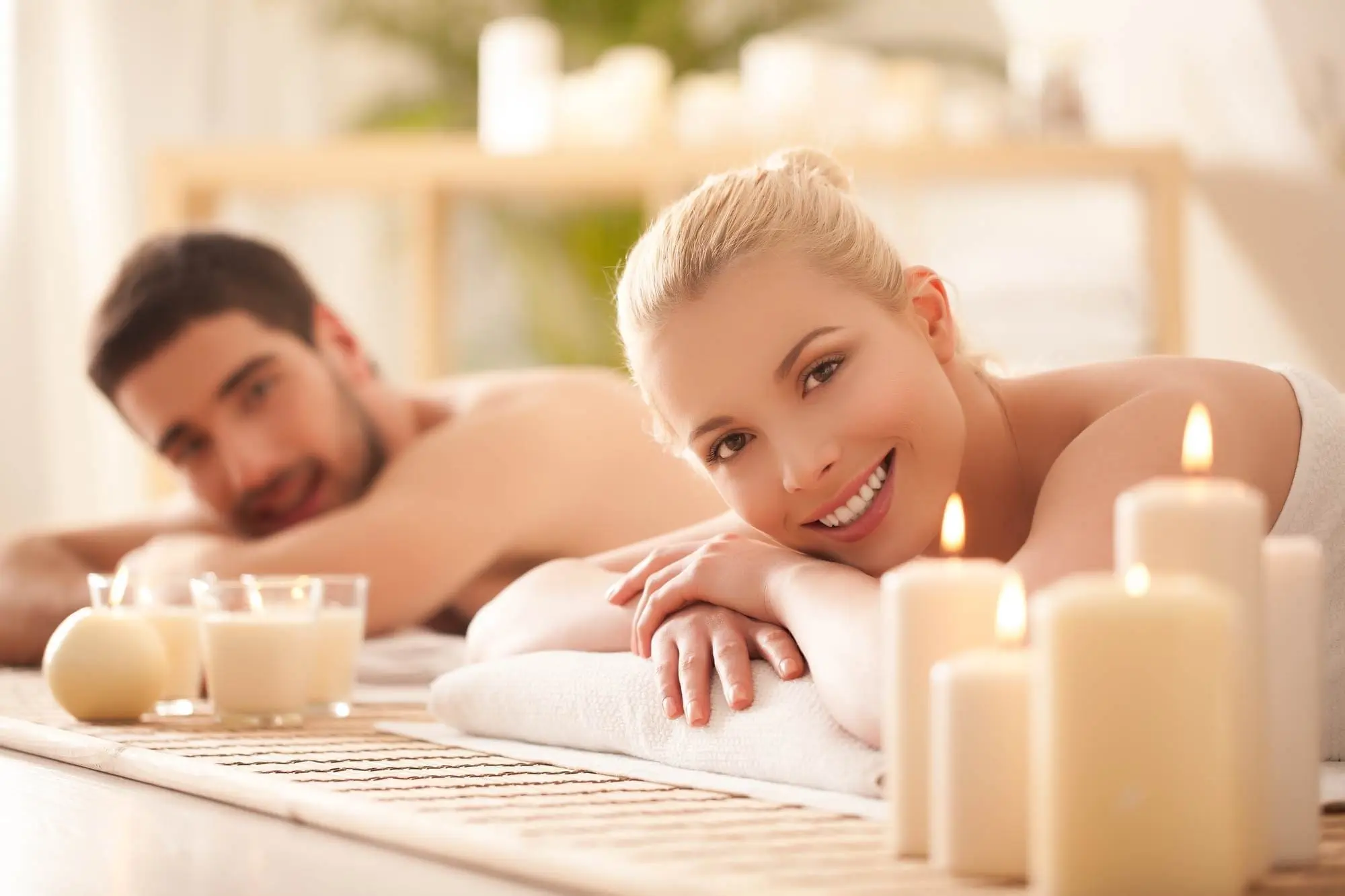 Located on Robson Street in Downtown Vancouver, Smile Thai Wellness Spa is an apt place to relax and de-stress. It has a warm atmosphere and exceptional Thai design surroundings.
The spa provides the following services:
Authentic Thai massage
Relaxing Thai Aroma Oil Massage
Thai Herbal Spa Treatments
Couples Massage
Skin Care – Facial Treatments
Therapeutic Deep Tissue Massage
6. Miraj Hammam Spa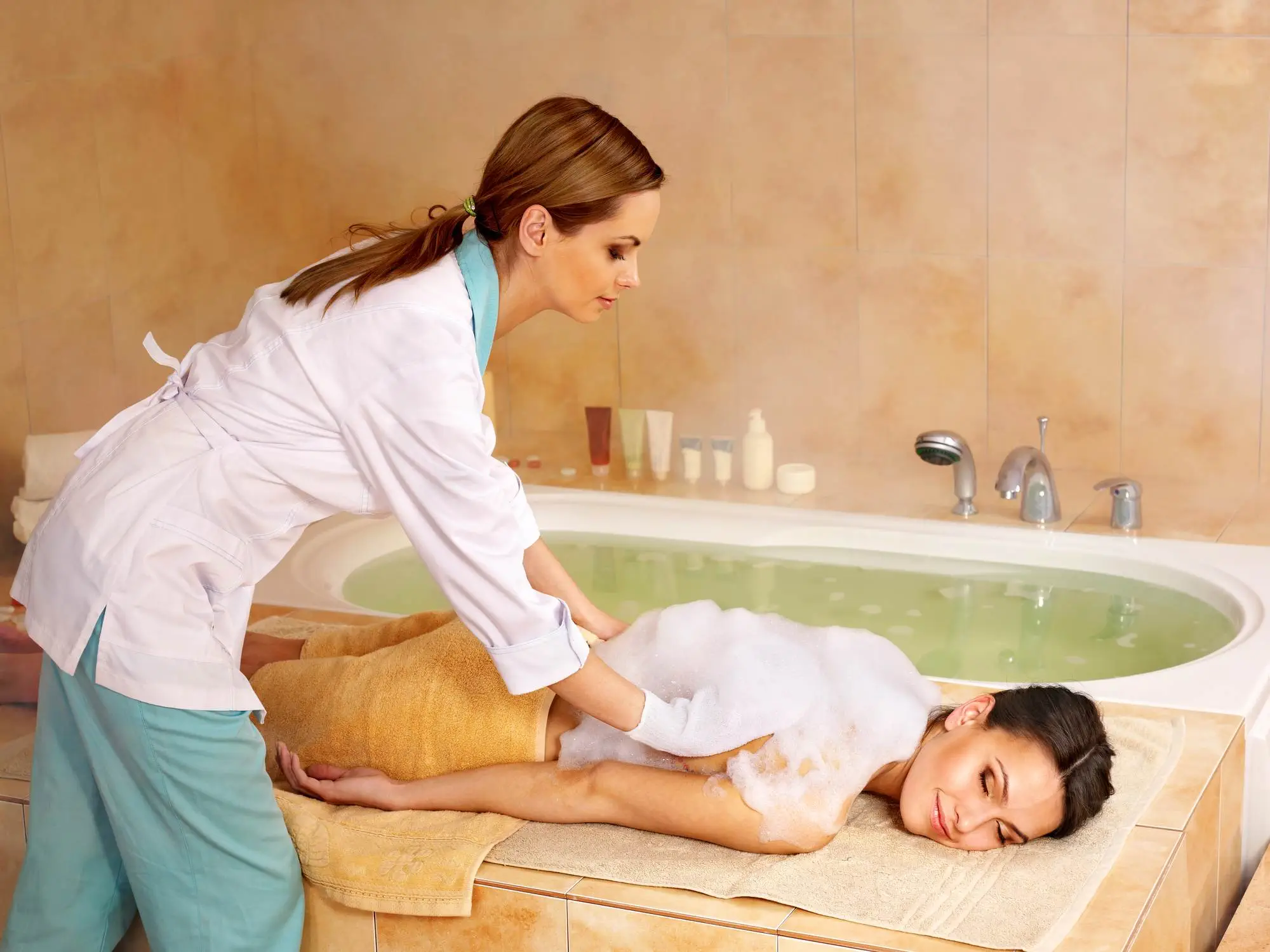 Miraj Hammam Spa boasts of being Canada's first Hammam. You can have a deep and relaxing massage in this spa. Let us look at the services provided here.
6.1. Hammam & Gommage
In this treatment, you can find your body cleansed by the Hammam in low mist and high-intensity steam rooms. You can lie comfortably while your body gets exfoliated with an authentic black Moroccan soap.
Hence, your skin becomes soft and supple. After this splendid experience, the Sultana Lounge will welcome you. You will find it has velvet cushions. It also offers traditional tea service and biscuits.
6.2. Miraj Signature Massage
This massage lets you enjoy a unique experience. It offers a combination of Swedish massage as well as relaxation.
6.3. Miraj Facial Package
Bring back the brightness to your face with the help of this facial treatment. It renews and balances your natural glow.
7. Absolute Spa at Fairmont Hotel Vancouver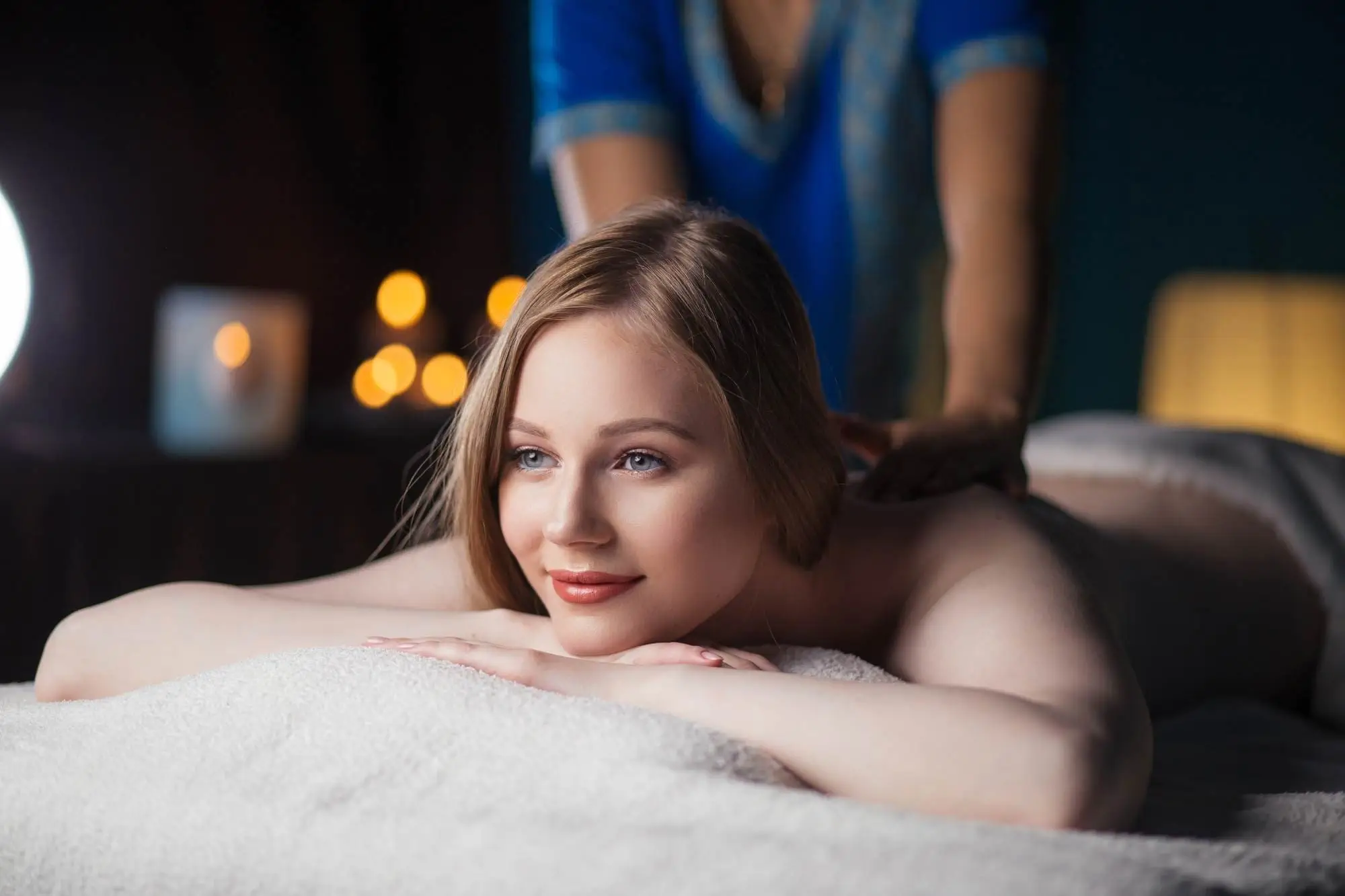 Located in Fairmont Hotel Vancouver, Absolute Spa provides the best spa experience. The spa has been expanded to 3000 square feet and contains a co-ed relaxation lounge. Let us find out the services you can avail of here.
Facial/ Face treatments
Signature massage
Deep tissue massage
Body care
Hand care
Foot care
Body waxing
Water spa therapies
8. Healing Springs Spa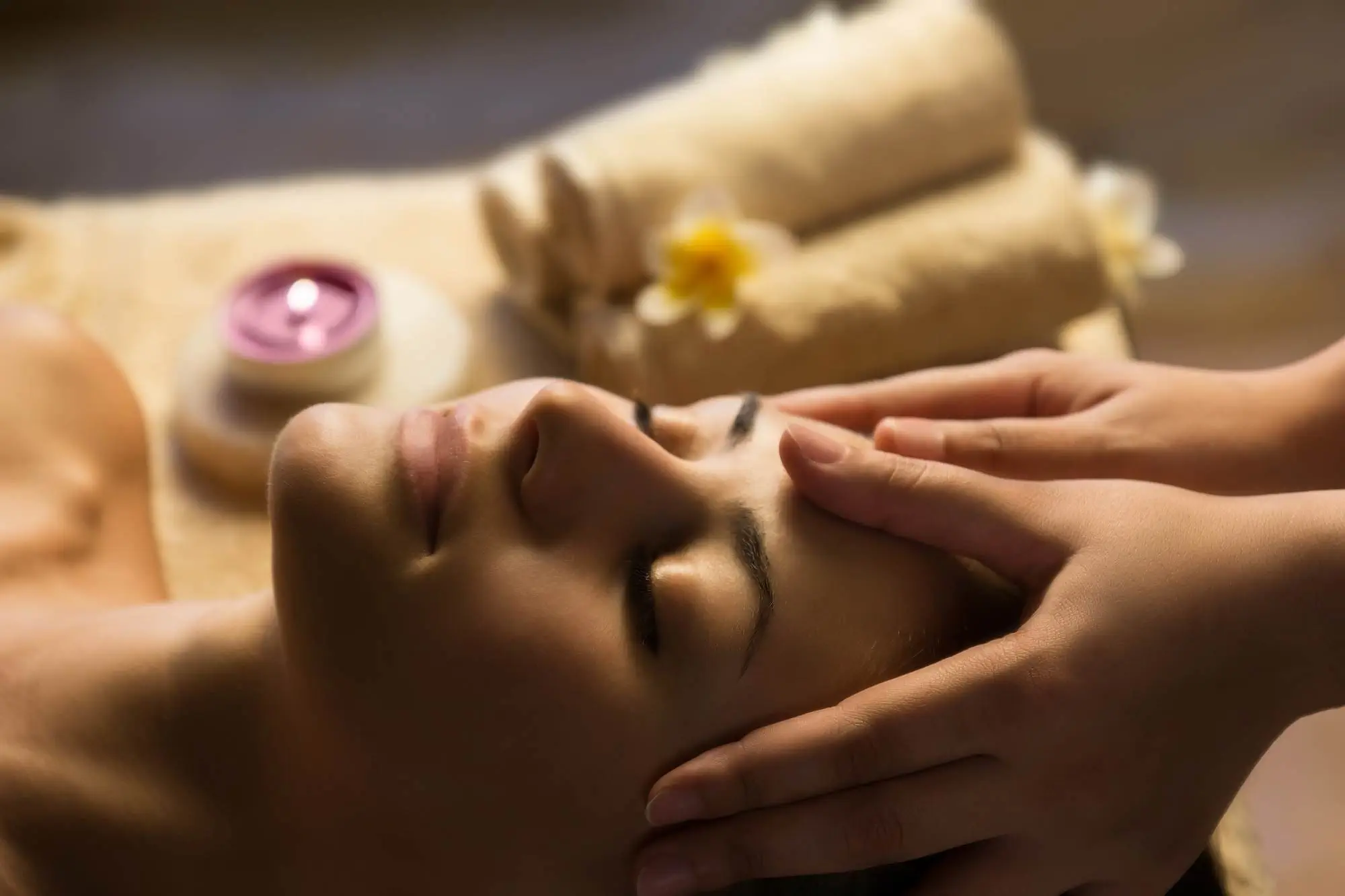 Located in Harrison hot springs resort, Healing Springs Spa offers treatments that make you forget all your worries. You will feel light on entering the spa as soothing music and a humming waterfall welcomes you.
The treatment rooms have their own beauty. You will find cozy, heated massage tables, lights pleasing to your eyes, and many professional staffs at your service.
The services offered at this spa include:
Soothing massage treatments
Body wraps
Facials
Hand and foot treatments
Beauty services
The local hot springs have natural spring water, and the healing springs spa uses it wisely.
9. Circle Wellness Spa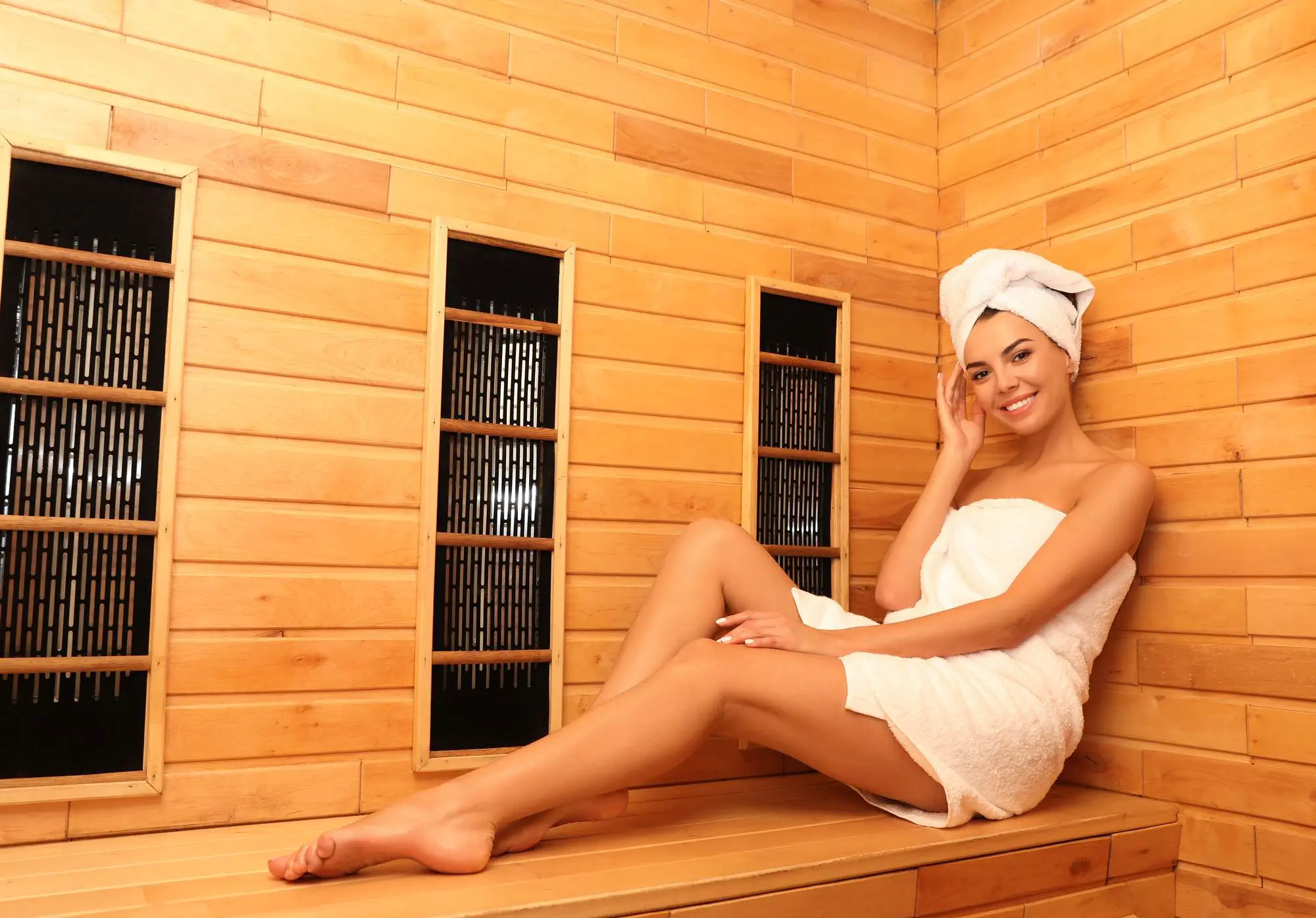 Circle Wellness Spa does not offer massages or facials. But, it has something else for you to enjoy. You have the following:
Circuit
Hydrotherapy
Welpod
Heated Stones
9.1. Circuit
The Circuit is your private thermal spa. It is also self-guided. You will have an unforgettable experience since it combines ancient wellness rituals with current technology.
9.2. Hydrotherapy
In hydrotherapy, you have a natural cedar tub for soaking, cold water for plunging, and an outdoor shower. The water used does not contain chlorine. The tub is drained, cleaned, and filled between sessions.
9.3. Welpod
Welpod is a multi-sensory infrared sauna comprising Himalayan salt walls. You will have a gentle experience in this sauna since it is at fifty degrees Celsius. It also contains music, lights, airflow, and aroma.
9.4. Heated Stones
Here, local river stones get embedded with a radiant heating system. As a result, it develops a cozy skin-to-tone connection.
Hence, Heated Stones gives you a mind-blowing experience in lounging and open-air reflexology.
There is also a private spa where clothing is optional. You can enjoy this spa all by yourself.
10. Sabai Thai Spa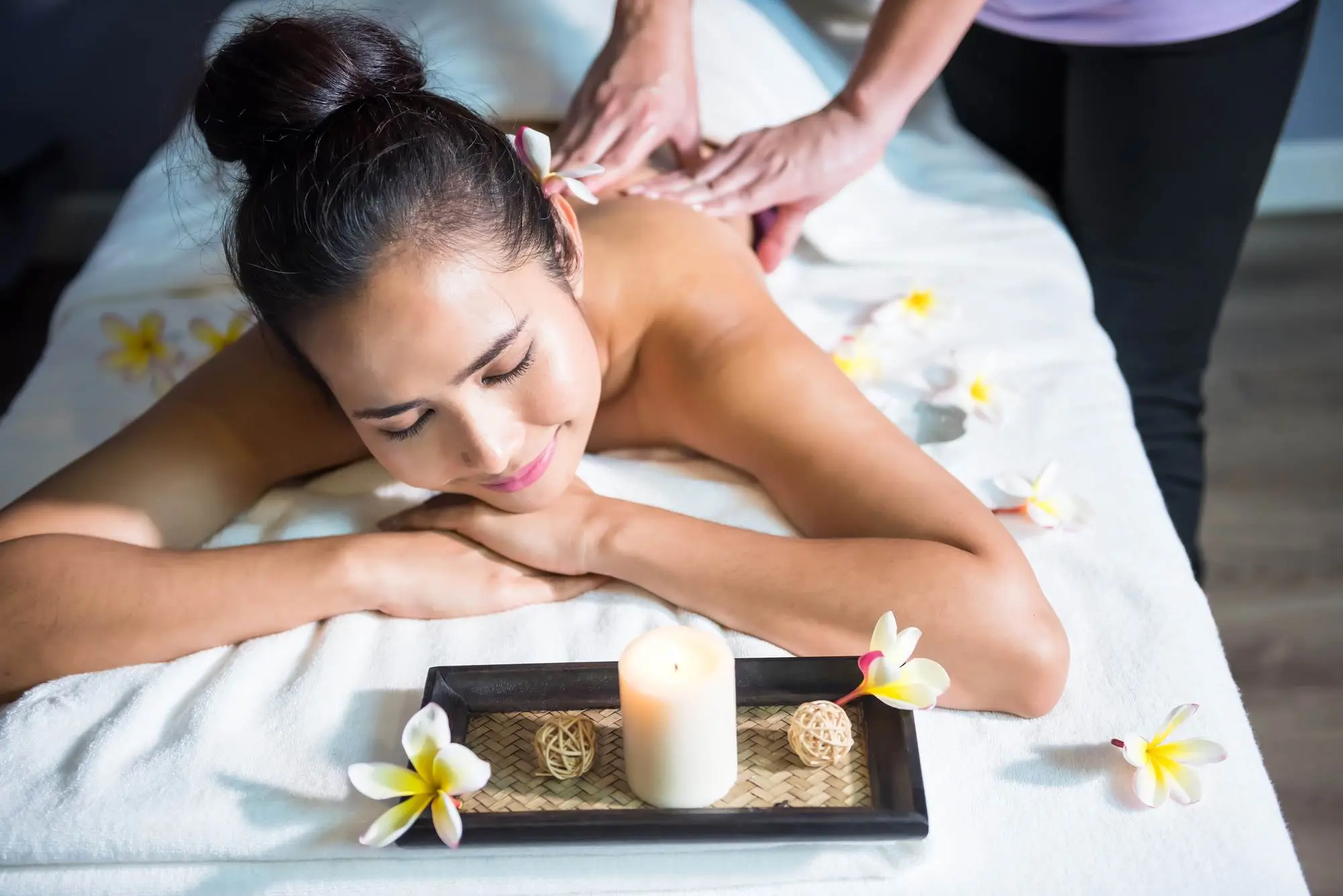 Sabai Thai Spa provides you with the best luxurious healing experience from all over the world. Their traditional Thai massages stand out from your regular massages. Let us know about the services offered here.
10.1. Thai Massage
If you want to have a unique body massage experience, Thai massage is an apt choice. The spa will provide you with loose-fitting traditional Thai clothing. It is an oil-free massage. You can forget your stress and have deep relaxation.
10.2. Siam Blend Massage
Siam Blend Massage is the spa's signature massage. This oil massage involves the application of light to medium pressure combined with Sabai Thai spa techniques. These techniques are an adaptation of traditional Thai massage.
There are also spa packages offered here. They are a combination of massages, organic facials, and enhancements. If you are searching for spas in Vancouver, visit this one to enjoy a beautiful experience.
Frequently Asked Questions
1. Why Does Tranquility Organic Spa Use Non-Jetted Foot Baths?
The spa focuses on providing you with the maximum clean and natural care available. Hence, it uses non-jetted foot baths.
2. What Does the Willow Stream Spa Offer?
It offers a fitness centre, three lounges, nine treatment areas, a Nail Spa, and a spa terrace.
Bottom Line
The spas in Vancouver provide unforgettable experiences. The services each spa offers are unique. You will never leave disappointed after your visit.
You can check the treatment prices and choose any spa package that suits you. Enjoy going for body massages and deep cleansing. Pamper yourself with self-care.