One can not miss out on visiting Vancouver when they go to British Columbia or at least Canada, for that matter. As the third most populous metropolitan city in the nation, Vancouver is a seaport city nestled on the Western side of the mainland of British Columbia.
Vancouver is just as heaven as it is, with tall greenery mountains, perfect weather every season, amusement parks, gleaming oceans, rain forests, natural parks like queen elizabeth park, and many remarkable places that entice you with nature's beauty.
The number of tourists this city attracts tells everything about the city's beauty and the enjoyment you get visiting this place. Every year, Vancouver attracts 8 million sightseers, while the other parts of the state, British Columbia, get only 5 to 6 million visitors.
Are you looking for the best city to enjoy all the different genres like city life, nature, entertainment, and almost every other travel thing? Then, ensure that this city is on your travel bucket list.
Here is everything you need to know about this fascinating city and a list of Vancouver tourist attractions for you to visit on your next trip to Canada.
But First…
Reasons Why You Should Visit Vancouver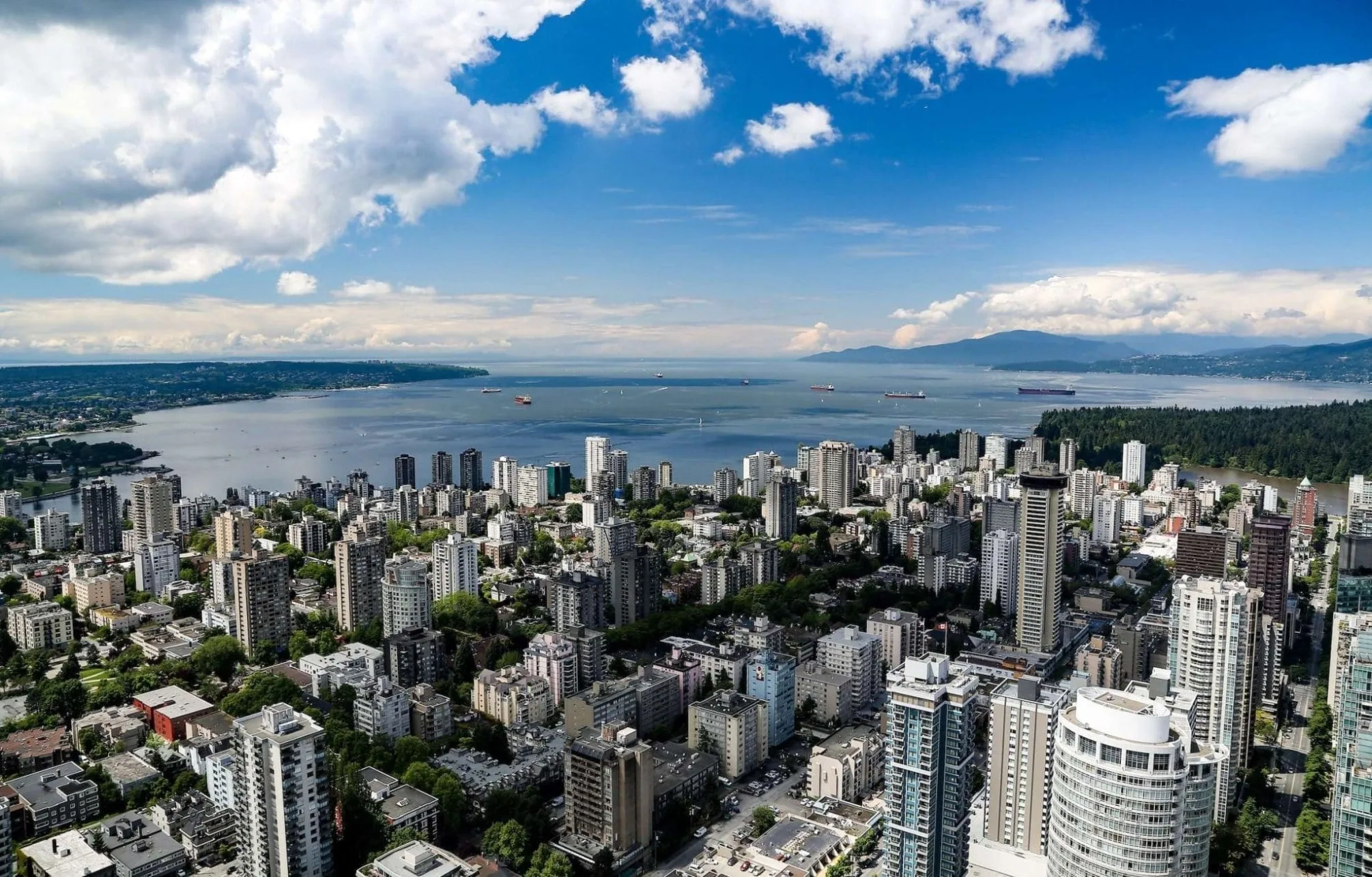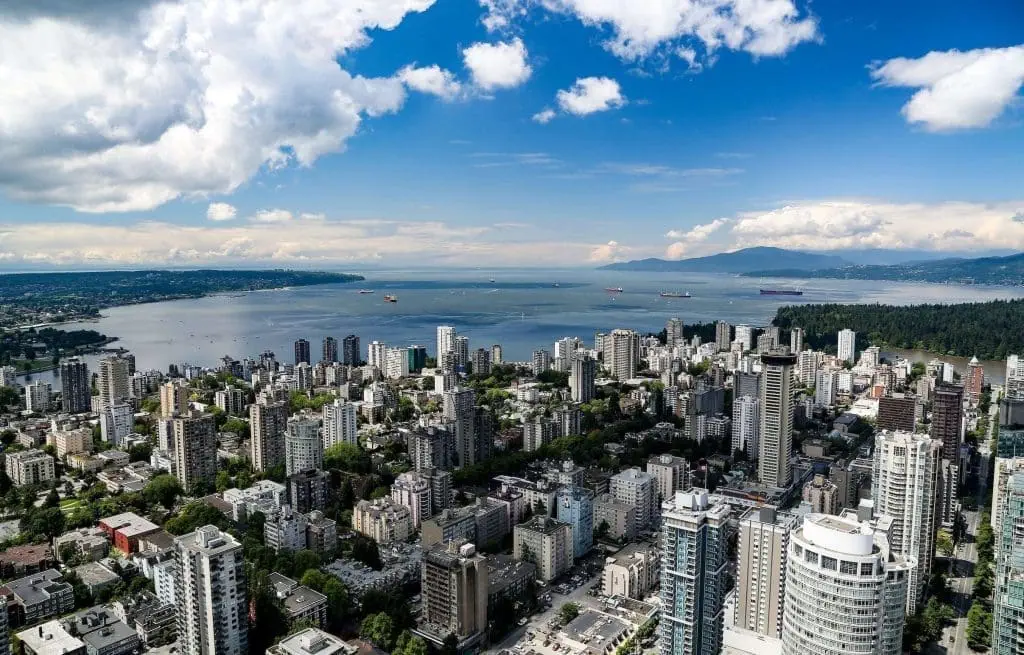 Easy swaps from city to nature
Vancouver is unlike most other cities, without any green space. Vancouver is not just home to skyscrapers but also sees greenery on every corner of the town as mountains surround every intersection. It does not matter how stressed you are after your long tiring work day.
You can always go to that park on your street corner to relax in nature.  Three prominent mountains are Cypress, Mount Seymour, and Grouse. These are famous for hiking, winter games, and other entertaining outdoor adventures. 
A Perfect Weather
One factor that can make your trip a success or a failure is the weather. On a sunny day, you cannot enjoy the outdoors, but your trip to Vancouver will only see the success side as it maintains a moderate temperature throughout the year.
During summers, the temperature does not go beyond 25C, and during winters, there will not be much snowfall. Sometimes, there will not be any snowfall at all. Vancouver experiences all four seasons, but still, spring will be the best season to visit the place. 
Activities for Everyone
Vancouver is a place for every kind of person. For every mood, you will have an activity to participate in. For happiness, you can watch a movie. Feel sad? You can sleep in one of those finest hotels. Want to eat differently?
Hundreds of restaurants serve you world-class food from almost every country, from Asian to Italian to Canadian. Want entertainment? Visit tens of tourist attraction spots. So, there is always a solution for everything you need in Vancouver. 
More Tours
Vancouver is a place that has something to look at every turn you take. Not days, not weeks, but you need months together to enjoy the tourist attractions fully.
So, by any chance, if your stay period extends, there are other couples of things you can do a little away from the city, or you can call it a getaway station.
Whistler, Horseshoe Bay, Deep Cove, Richmond, and Harrison Hot Springs are some tourist destinations that are merely a few hours apart. So, you will never run out of tourist attractions or time (if you stay longer).
Top 20 Most Famous Tourist Attractions in Vancouver
1. Stanley Park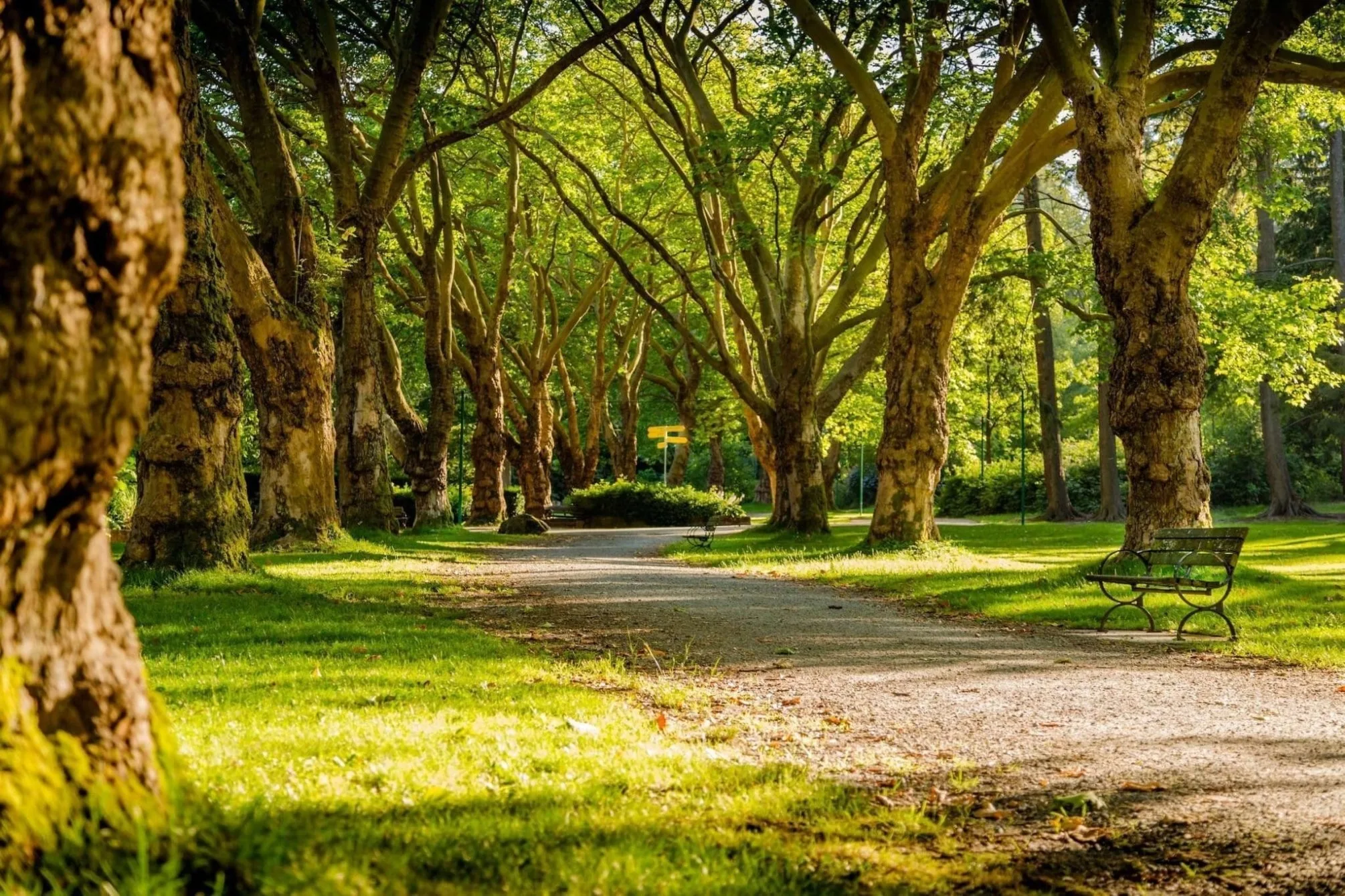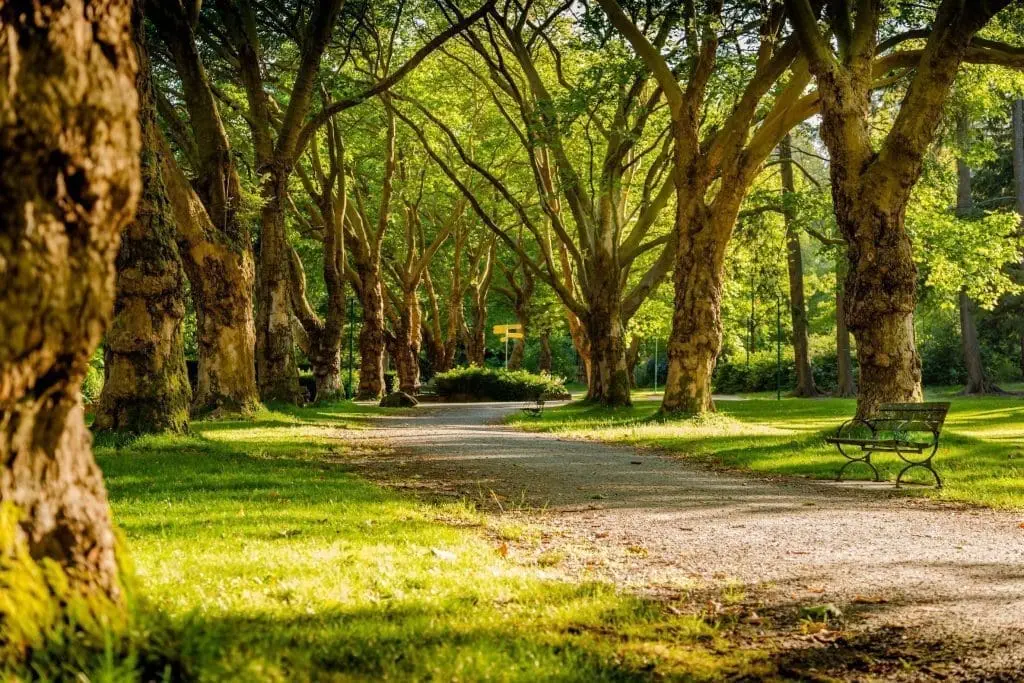 Stanley Park is one of the most attractive places in Vancouver that has been attracting people for the past 125 years, and now technology around advancements in science have made this place even more beautiful.
Since Stanley park is adjacent to the city, it bridges the gap between city life, nature, and peaceful living. Some distinguished activities include walking on the seawall, enjoying the sparkling ocean, and dining in the finest restaurants nearby.
Later, going to pour love into the sea creatures at the Vancouver Aquarium. One of the top attractions here is a seawall.
The seawall is 13.5 miles long, dividing the beautiful Stanley park from English Bay, and is famous for joggers, cyclists, and walkers. Beyond words, it is a destination for people and nature photography. Watching harbor seals, Siwash Rock, and the sun in the bay on a fine evening is the best feeling you can ever encounter. 
Why visit Stanley Park?
Stanley Park is full of tall trees with jaw-dropping views and many outdoor activities to perform. It is an ideal place to connect within yourself and free yourself from the busiest days.
2. Granville Island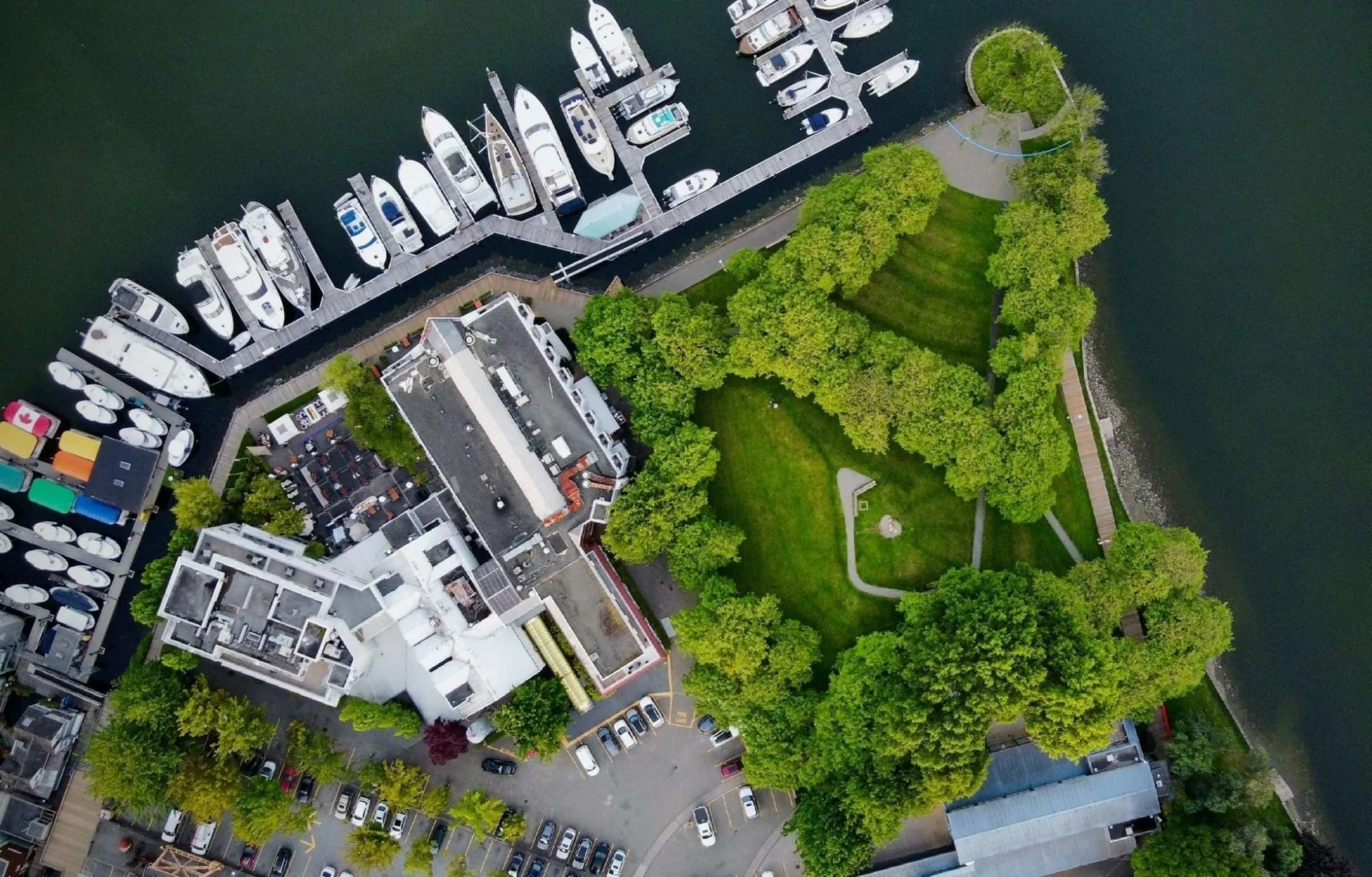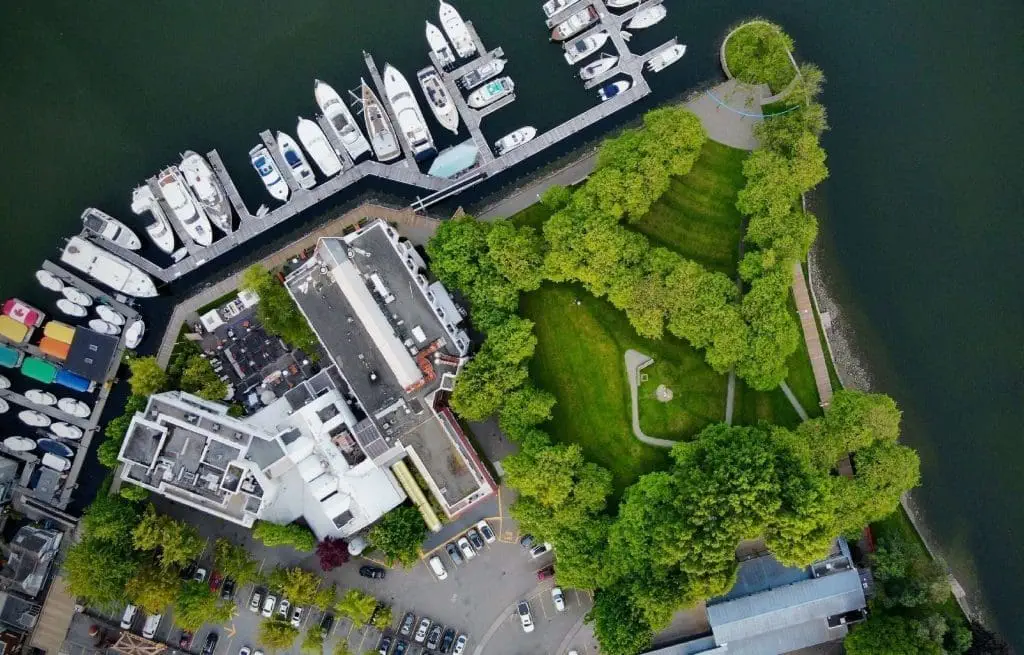 Near Downtown Vancouver, Granville Island focuses on a different perspective than both the city and country life, which can entertain you the most and stands as an example of why most people travel the world.,
Then, most people love walking through the public market and consuming a perfect beer.  There is a variety of mouth-watering foods and tens and hundreds of shopping complexes to window shop and buy souvenirs.
Above all, many aspiring musicians come here to hone their music skills, which makes a gross difference to see people crafting their music skills. You can not skip this place because the enjoyment you get here is beyond words to put out for others.
Why visit Granville Island?
Granville Island is perfect for anybody who is into entertainment and education genres. Since this island has something going on 24/7, you can "learn with fun."
3. Grouse Mountain
Grouse mountain will take your enjoyment and photography skills a step further because of its views. As a tourist, it is no wonder that you look for amazing views of the place you are going to, and if it is something that you expect from Vancouver, consider paying a visit to grouse mountain.
Fifteen minutes away from Downtown Vancouver, you can enjoy the mountain and photograph the extraordinary sunrise and sunset by traveling in a cable car. And if you travel with a group of friends, then hiking the cliff would be the best option.
And do not forget to watch a lumberjack show and say hello to Grinder and Coola (the two grizzly bears living in a fenced-in wildlife reserve).
Why should you visit Grouse Mountain?
Grouse Mountain is best for photography and adventure lovers as there will be a chance to hike the tallest cliffs and click some incredible mountains, sunrise, and sunset pictures.
4. Capilano Suspension Bridge Park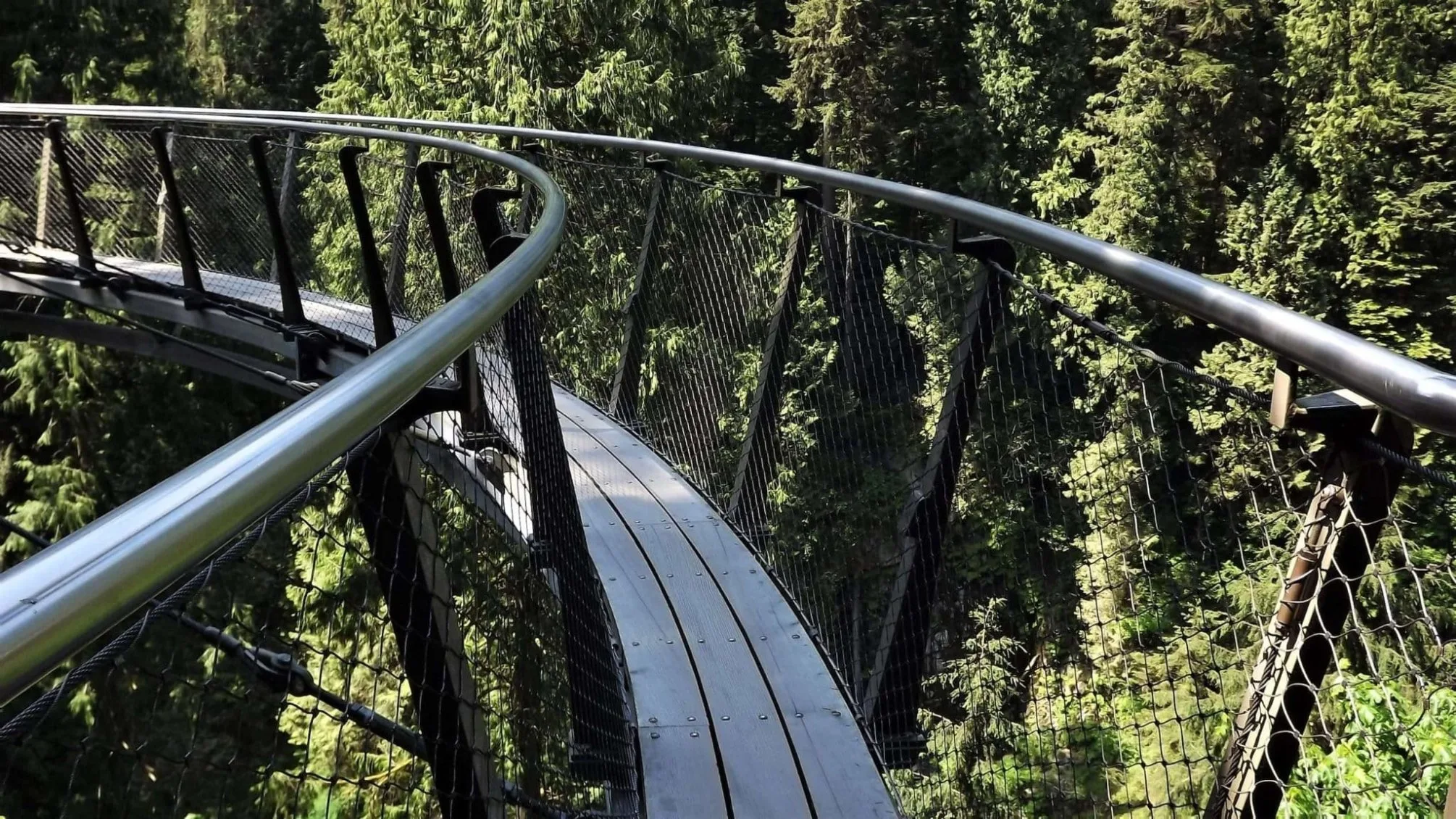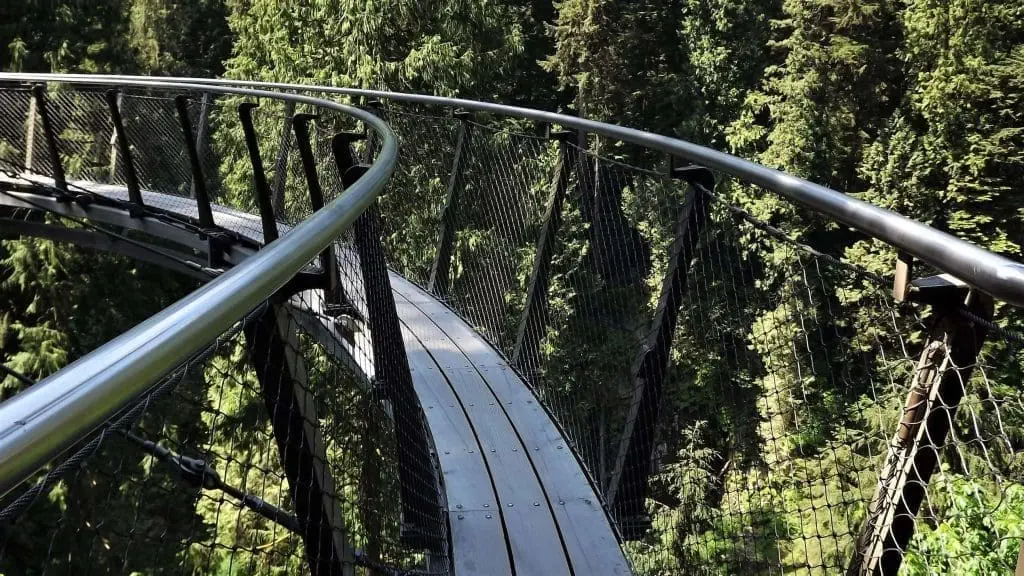 Scared of heights but want to overcome the fear? Capilano suspension bridge can help you get rid of high suspicions. Suspension bridge – as its name indicates, is a suspension bridge spanned 450 feet long and hangs above 230 feet on the Capilano river.
Scary heads, yet adventure lovers can enjoy the ride by walking on the bridge. Cameras can capture some astonishing aerial pictures of a greenery park with tall trees standing like an Eiffel Tower and the river flowing underneath. Once you cross the bridge, you no longer fear heights.
Why visit Capilano Suspension Bridge Park?
Suspension Bridge park is an ideal destination for adventure, entertainment, and aerial photographers. However, the aerial views of the park are something you can enjoy the most.
5. Vancouver Art Gallery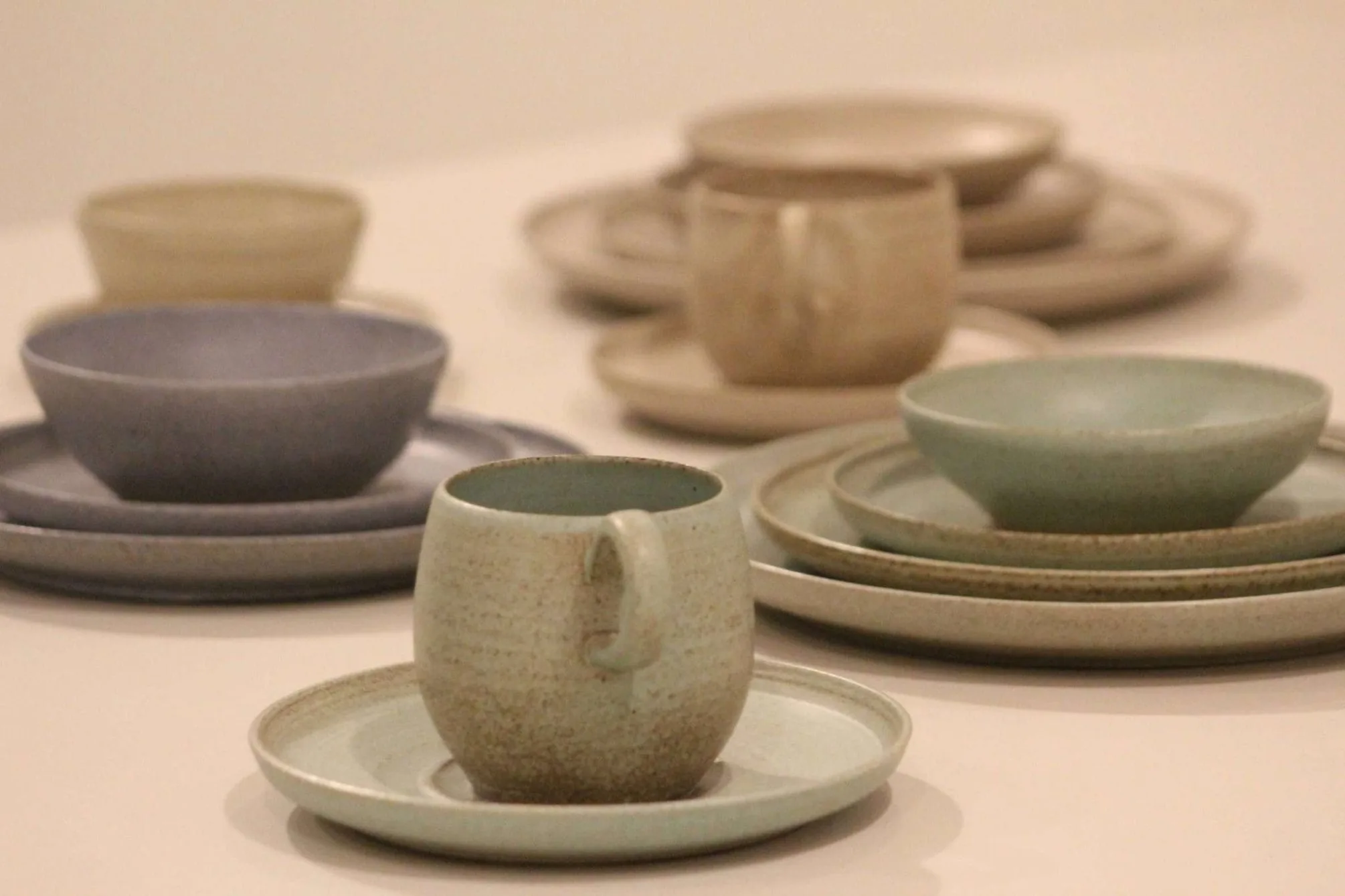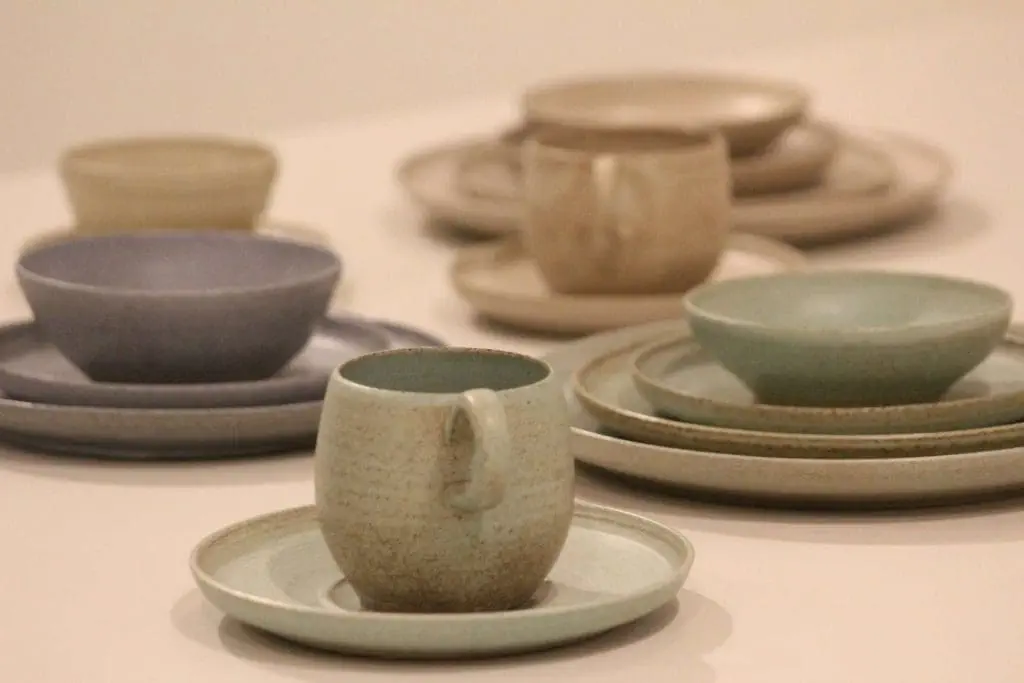 Vancouver art gallery is a place you should go to if you want to learn something new on your trip. Art galleries, especially the Vancouver art gallery, boast 12,000 art of the gallery from artists from Canada and around the world, with hundreds of masterpieces being added to the collection every year.
So, if you had thought about painting but stopped due to a lack of motivation, visiting this place will inspire you never like before. Ensure to prison the arts with your camera.
Another place to visit near the art gallery is the award-winning place, the Vancouver convention center, which is 900 meters from each other. 
Why visit the Vancouver Art Gallery?
Art galleries like this one, with thousands of masterpieces, inspire you to perform better at your work. And capturing them is a surer way to get motivated by the creativity of masterminds.
6. Richmond Night Market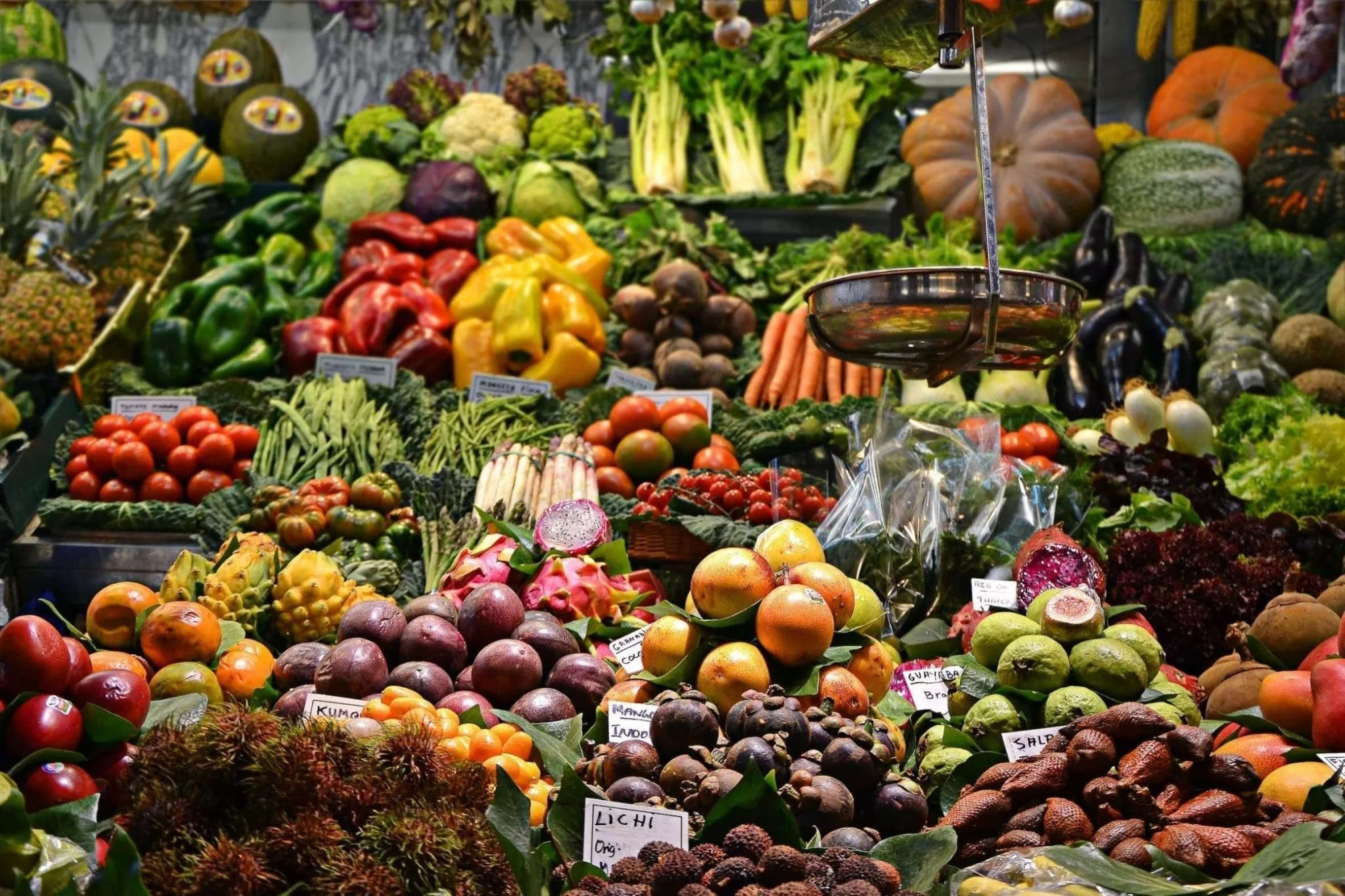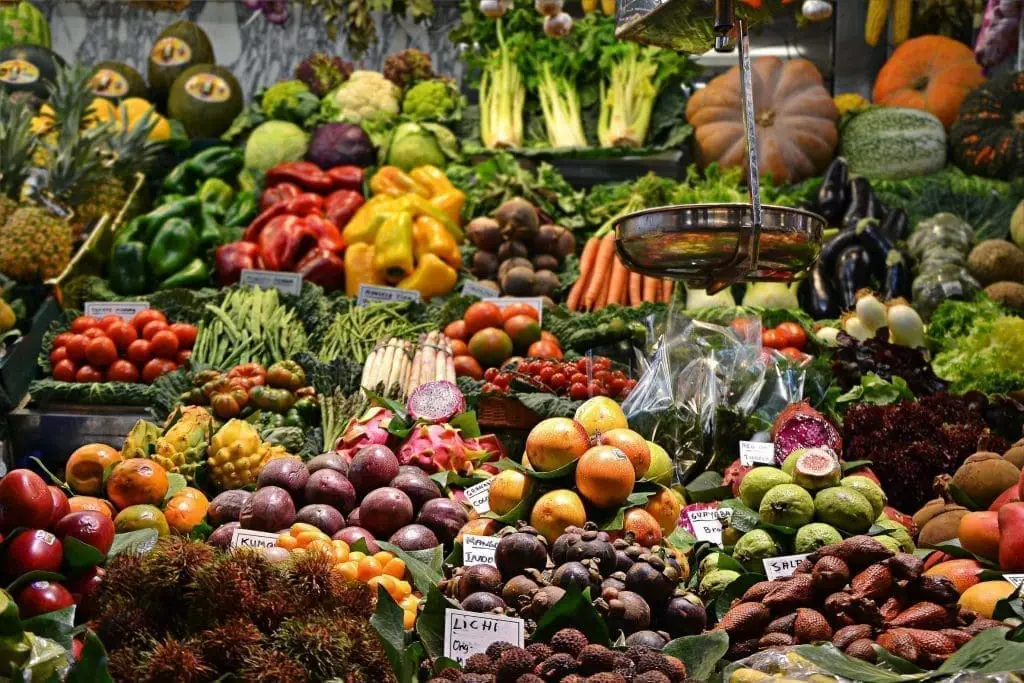 If you are visiting Vancouver in the summer, you have gotten a bonus visit, Richmond Night Market. Although the name does not sound fancy, it is just like a carnival or a festival that takes place once a year for months together on summer nights. It takes place with 1 million people attending each year on 18 acres of land.
Richmond Night Market is an entertainment zone with fun and carnival rides for kids and adults, 500 foods from different corners of the world, an art display, and so much more. It is the perfect night out you can ever experience.
However, you must pay 6 CAD to enter carnival from ages 7-60 years, while people below 7 and 60 years above can enter the festival for free.
Why visit Richmond Night Market?
It is a perfect night-out destination. Keeping the fun rides aside, you can enjoy most Asian food from different countries in one place.
7. Vancouver Island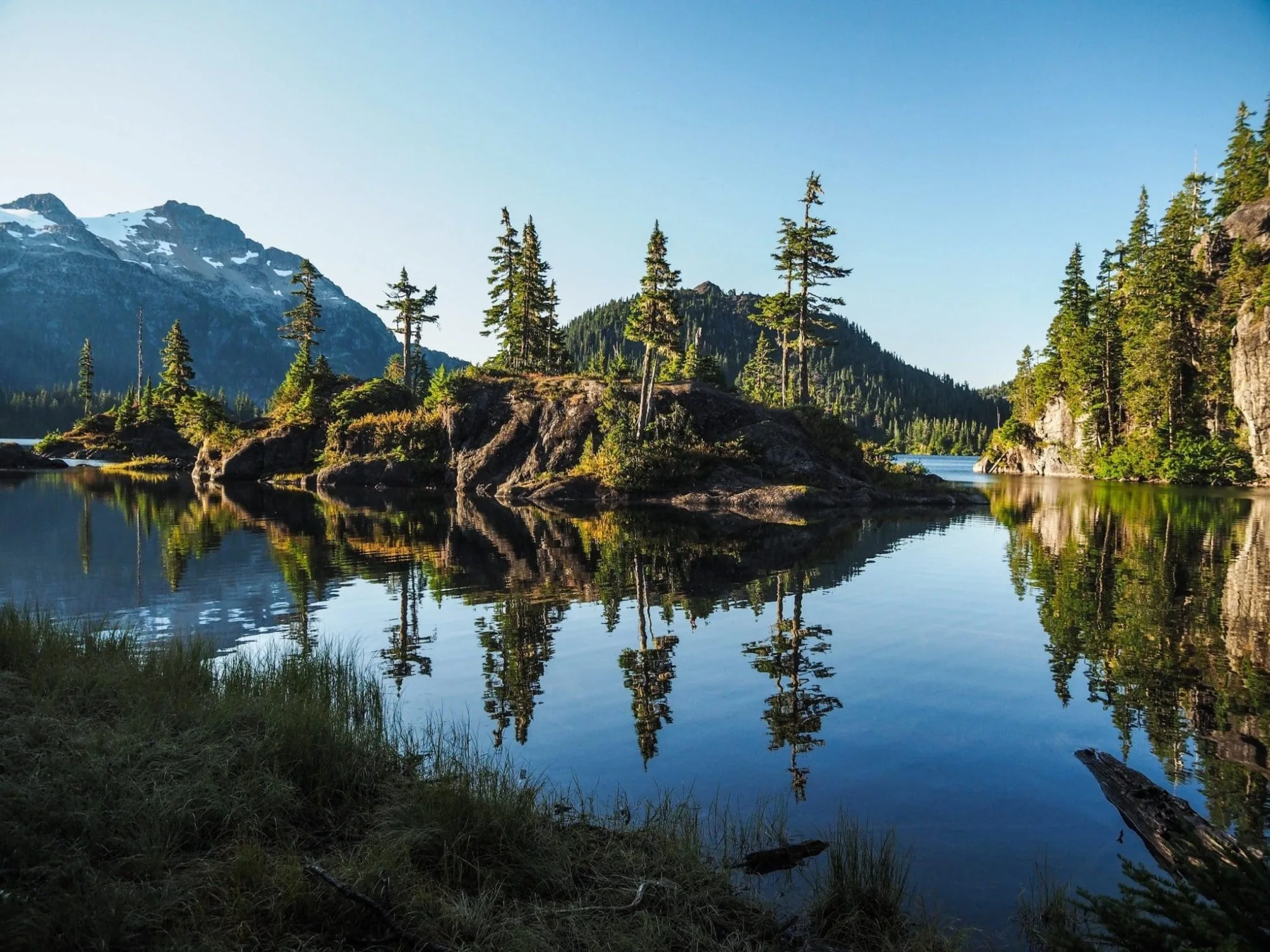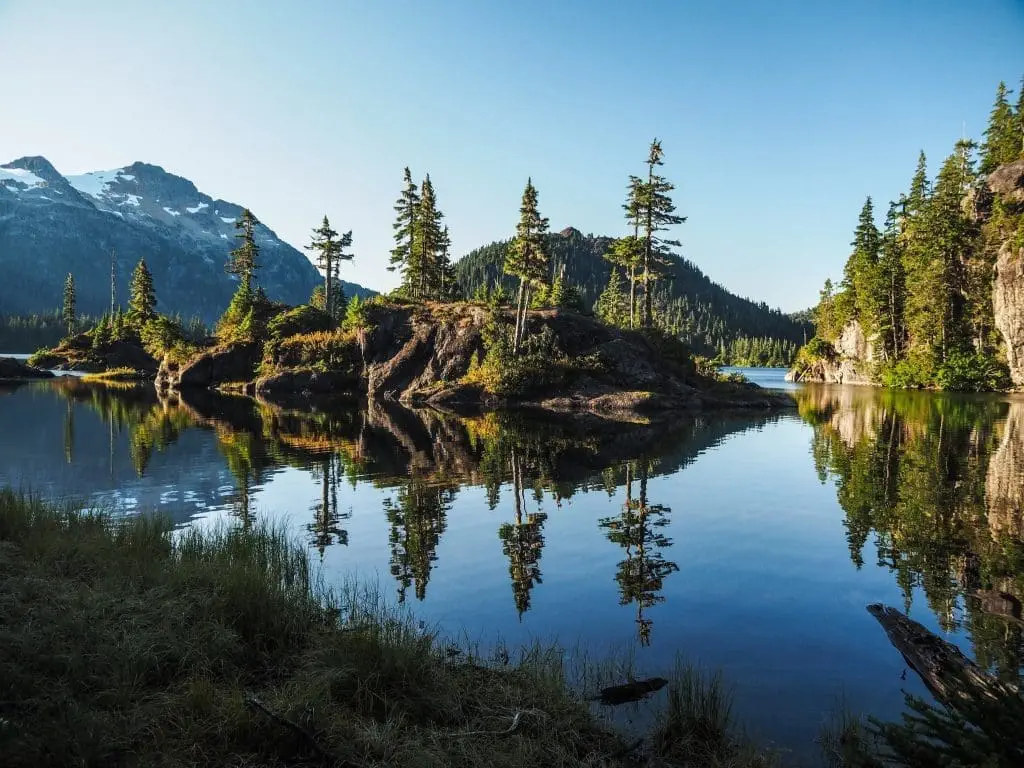 Is it that you want to enjoy the seasons or want to explore the weather and climate in-depth? Vancouver Island should be a perfect destination if you love doing the same because this island offers you some more great memories to make than what you have thought of before.
Since it is rich in flora and fauna, this island is home to 7000 black bears and greenery places used for hiking during summers and surfing and skiing in winters. 
It is incredible to inflict adventurous activities and camp under the sheet of the sky in the summers to feel the warmth of nature.
The best thing is that the island is around 400 km and British Columbia's capital, Victoria, is on the southern tip of the island. So you can enjoy the whole island within a day or two, including the first city in the city. 
Why visit Vancouver Island?
Vancouver Island is great for nature and adventure lovers, filled with many sightseeing and adventurous places. Visiting this island is a surer way to enjoy the prominent seasons of Canada, winter and summer.
8. The North Shore Mountains
Vancouver's north shore mountains are the best example of a foreign land if leaves do not change colors over the seasons. As these mountains are tall and visible from most parts of the city, the vibrant colors of these mountains bring a sense of happiness and a broad smile to your face.
These mountains are the best view anybody can experience in an expensive city. These mountains being a part of the rainforest, you can hike during summers and ski in the winters as there are tens of ski resorts to enjoy the aerial view of the town and enjoy food in the best dining area. 
Why visit the North Shore Mountains?
These mountains are great for photographers, adventurers, and nature lovers, as there will be an activity for each one of these people. Tremendous aerial views for photographers, skiing on sloppy hills for adventurous people, and amazing views on cool breezy days for nature lovers.
9. The Museum of Anthropology
The Museum of Anthropology can be the perfect point to start your tourism in British Columbia as it showcases the great history and traditions of the first nation people and Canada. Nestled on ancestral Musqueam land, the building overlooks the ocean and the mountains of British Columbia.
The fine arts welcome you, and you will be amazed at the interiors, which hold 10,000 ancestral objects in galleries. And the presence of temporary collections adds an essence to the museum and the visitors. 
Why visit the Museum of Anthropology?
Two primary reasons are: you can make your trip educational in the presence of the best views and learn more about the place you are visiting, Canada.
However, other beginner-friendly museums like the museum of north Vancouver teach you from scratch about the history of Canada. In contrast, the Vancouver maritime museum instructs you about the naval history of Canada.
10. Van Dusen Botanical Gardens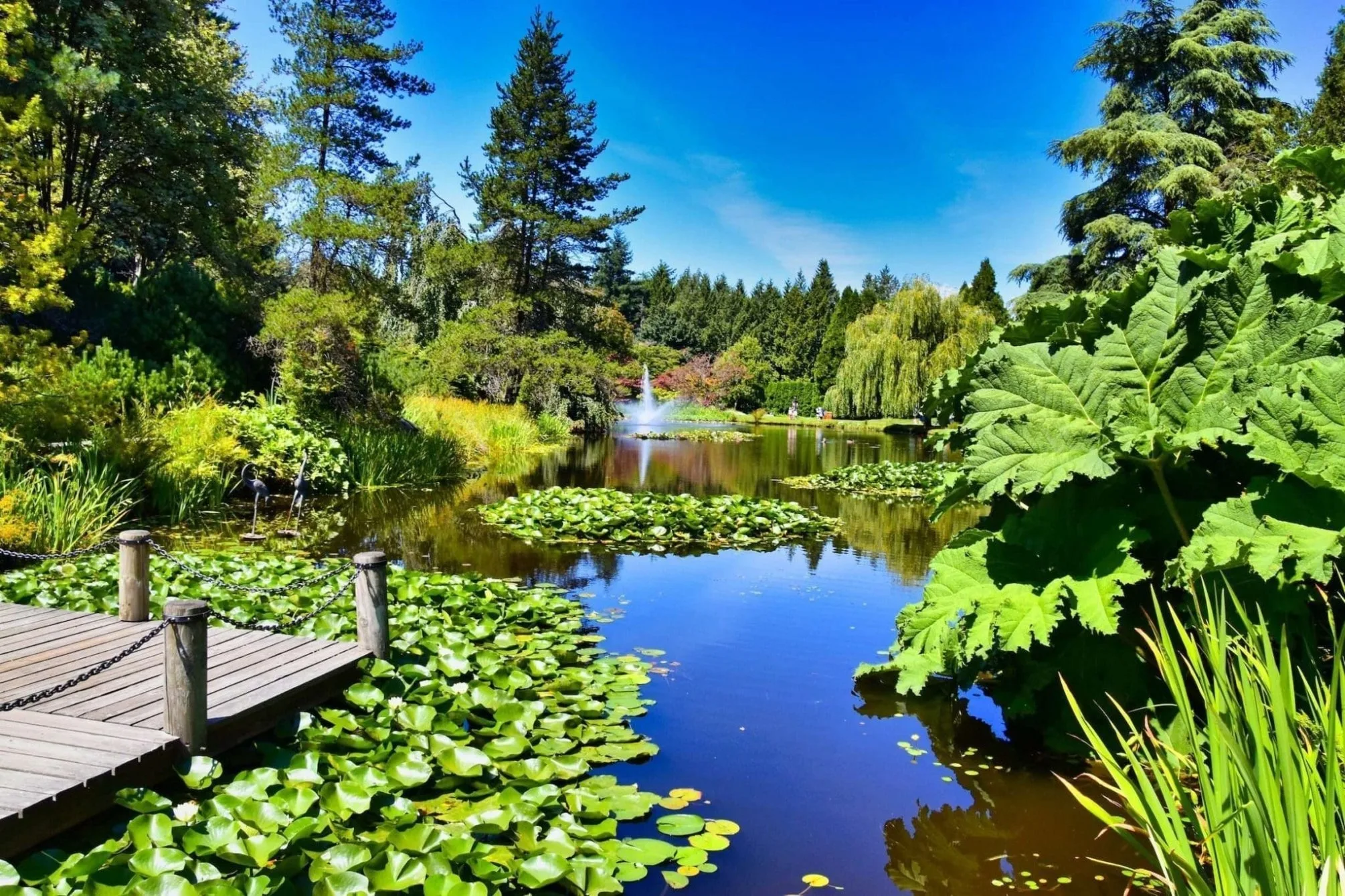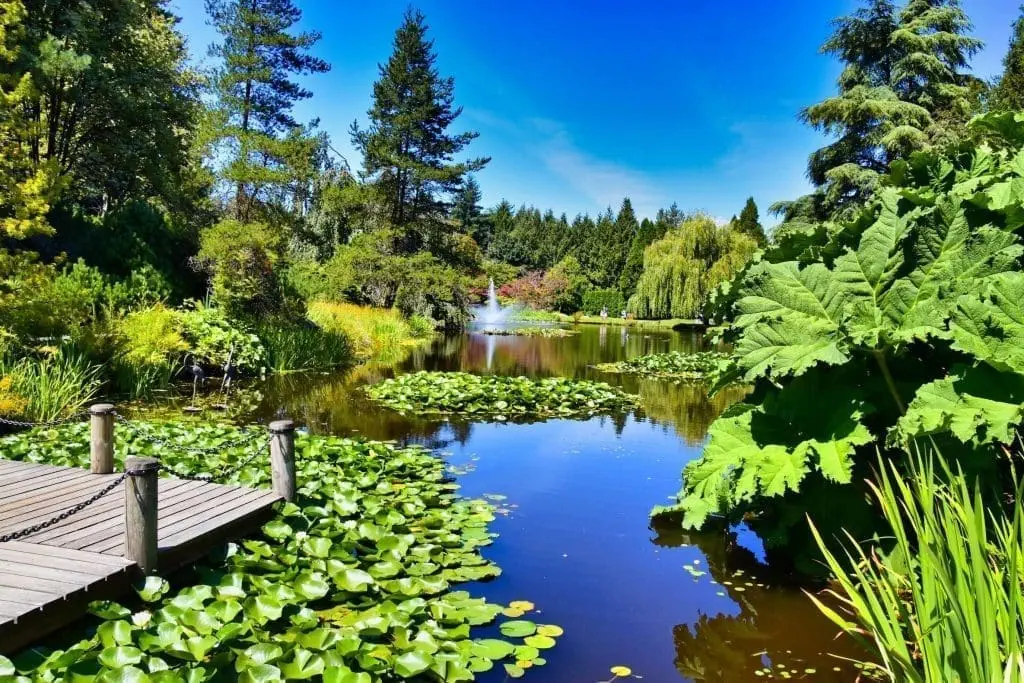 VanDusen Botanical Garden is one of the best places in the city for kids and adults as a getaway station to get some peace. Not only does this park help you achieve relaxation, but it lets you explore the flora and local fauna.
This park boasts 8,000 varieties of plant species on a 55-acre land that also holds the local animals for kids in the city center. 
You can also picnic here, play outdoor games, and do everything you need unless your activities do not harm others and flora and fauna. It is an ideal destination for landscape and nature photographers. 
Why visit VanDusen Botanical Gardens?
Living in an expensive city like Vancouver requires you to work hard to earn a living and in such cases, visiting this park gives you a chance to escape from reality, letting you swim in a world of peace. It can serve as a terrific place for photographers and nature lovers. 
These are a couple of popular tourist attractions in Vancouver, British Columbia. However, there are many such places you can visit if your time in Vancouver is longer. The other top national historic site includes: 
Closing Thoughts
Vancouver, British Columbia, is one of the most popular and expensive canada place. Though it has skyscrapers that exhibit the city's culture, it also has another side that is full of fun and entertainment.
And that is something most people are attracted to the greenest spaces in parks, entertainment, fun activities, and many more. Ensure to visit these Vancouver attractions at least once in your lifetime. 
As an Amazon Associate, Icy Canada earns from qualifying purchases.
[amazon_auto_links id="81298"]
The Icy Canada team strives to create content that matters. It's why our content is written by travel writers, authority experts, well-known authors, and niche experts. Our content is also periodically reviewed by expert authors for accuracy and trustworthiness.
As an Amazon Associate, Icy Canada earns from qualifying purchases. [amazon_auto_links id="81298"]