Want to know the best spots in East Canada that allure you with their scenic beauty? Well, there is no scarcity for that.
You have everything from beautiful beaches to amazing cities and if you are tempted to visit everything. Hence, choosing the places to visit here is not something so easy.
Here, we have curated 12 must-visit spots in East Canada. Let us delve into it without further delay.
1. Have a Look at the Most Interesting Spots in East Canada
East Canada has plenty of attractions to offer. Ranging from outdoor activities to beautiful cities and beaches, you can never remain idle in this beautiful city.
Let us go ahead and visit them one after the other.
1.1. Prince Edward Island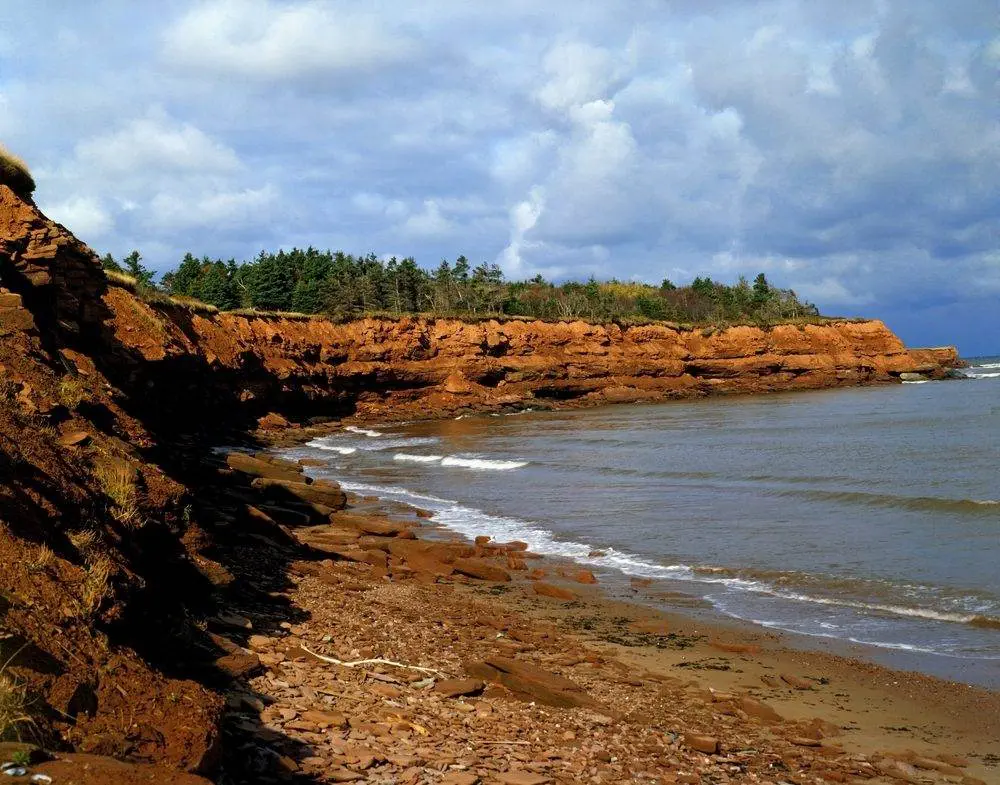 You must visit Prince Edward Island if on a trip to Eastern Canada. It is fondly known as the Island. The place is situated far from the east coast of Canada.
New Brunswick, Newfoundland and Labrador, and Nova Scotia are the three Atlantic Provinces surrounding Prince Edward Island.
It is time to explore the attractions on Prince Edward Island.
1.1.1. Green Gables Heritage Place
This place inspired the famous author Lucy Maud Montgomery to give us her best novel – The Anne of Green Gables. Lucy Maud Montgomery grew up in Cavendish.
Green Gables is the National historic site of Cavendish and briefs you about the tale of the author's celebrated heroine Anne Shirley.
You can go on a tour of the Green Gables house, where you get a visual treat of the landscape you found in the story. What if you have not come across the book? No worries, the beauty of the place will leave you spellbound when you explore it.
You might even go and catch up with the book!
1.1.2. Argyle Shore Provincial Park
Want to spend quality time with your family? Go on a day trip to this Argyle Shore park. If you have taken your kids too, enjoy building sand castles with them, and spot the treasures which the ocean has left.
You can also picnic with your family. There are provisions for it too.
1.1.3. Cedar Dunes Provincial Park
The Cedar Dunes Provincial Park oversees the Northumberland Strait. You can enjoy this beautiful beach which stretches a long way. It is close to the West Point Lighthouse.
You also get spectacular views of both the sunrise and the sunset.
1.1.4. Avonlea Village
If you are a foodie you will choose this as your favourite place. The famous author conferred this name to Cavendish in her novel.
The best shops welcome you here, including La Rose Bistro, Dave's Lobster, Piatto Pizzeria, and lots more. Wait, the place has more.
Who doesn't love ice creams and chocolates? There is the COWS Ice Cream to satisfy your cravings. As for chocolates, Anne of Green Gables Chocolates awaits you. Don't ever miss this place.
1.1.5. Alexander and Darlene's Farm Haven
This is the best place to take your kids. What is so exciting here? This place is a petting farm. Your kids will love it.
Want to know who awaits you there? Meet Jack – the Alpaca who is ready to play with you. Also, meet his friends, goats, pigs, and mini horses.
1.2. Bay of Fundy – One of the Interesting Spots in East Canada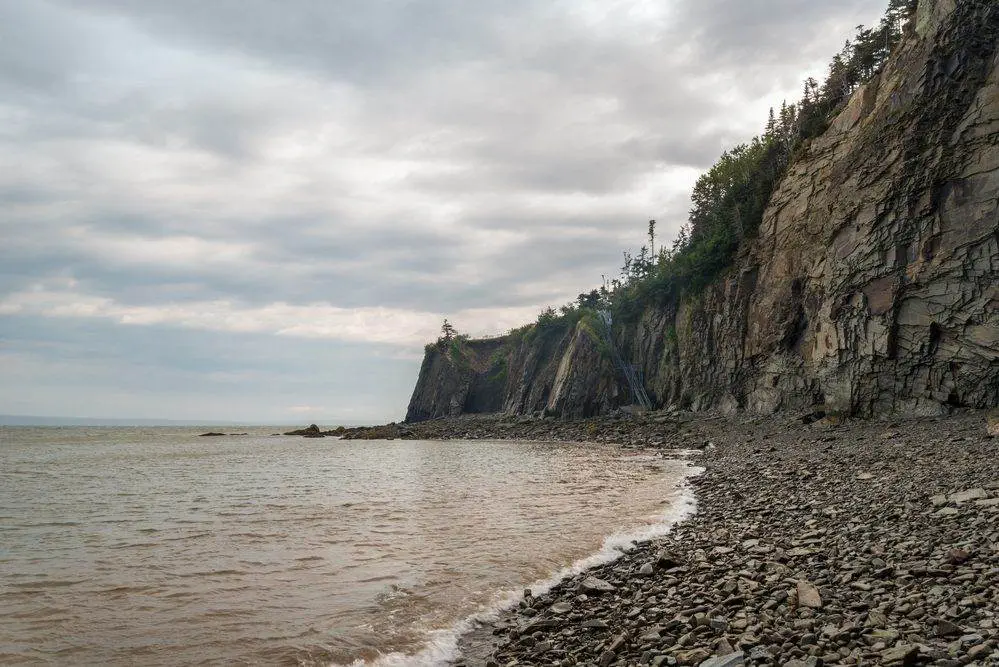 When you are in Eastern Canada, never miss the Bay of Fundy– where you witness the highest tides in the world. Located between the two best eastern provinces – Nova Scotia and New Brunswick, it has something to offer to everyone.
A lot of activities are seen along the shores. You enjoy peaceful coastal views and breathtaking sandstone cliffs in the background of the shores.
Want to have fun in the water, go for tidal bore rafting, which can be experienced only in the Bay of Fundy. If you prefer the greenery, go golfing. If you are a fan of outdoor activity, whale watching is the perfect option for you.
Apart from this, you have great historical attractions, sightseeing places to visit, and exclusive shopping destinations.
1.2.1. Marine Life
There is no shortage of marine life in the Bay of Fundy. Its waters are home to 12 species of whales, seabirds, lovely dolphins, and many others.
The ecosystem and the biodiversity of this place are much similar to the Amazon rainforest.
1.3. Quebec City – One of the Exquisite Spots in East Canada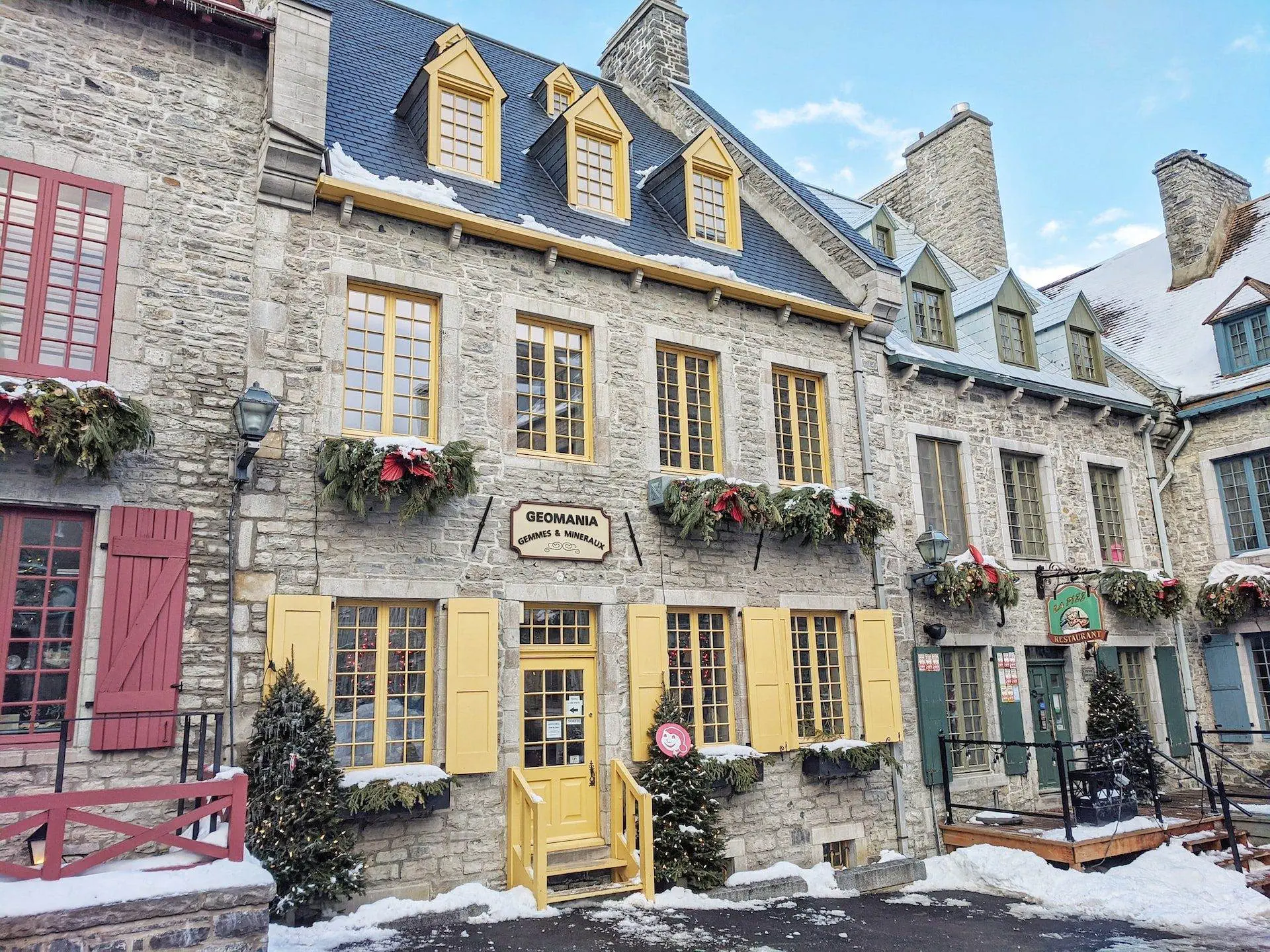 Get to know the Europe of North America – our very own Quebec city. The city is exquisite with its small city charm, towering chateau, and much more. When in Quebec city, pay a visit to the Quartier Petit Champlain- a shopping mall.
This is a one-stop place for everything. Ranging from entertainment to Restos and Bistros, Fashion jewelry, there is something to keep you occupied.
You can go on a ghost tour exploring the other side of Quebec's rich history. You will be taken through Old Quebec's cobblestone streets. Sounds interesting, do give it a try.
1.4. Hopewell Rocks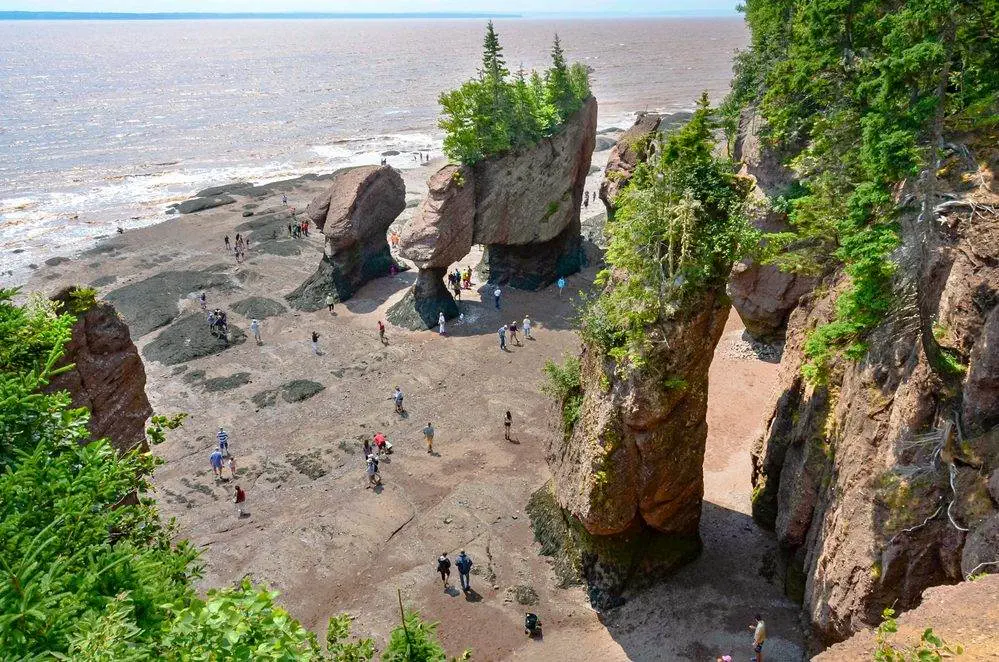 Hopewell Rocks is another must-visit spot in East Canada. They are beautiful rock formations. If you are on a vacation to Atlantic Canada, don't miss this natural masterpiece.
What could be the cause of rock formation? They were created by the continuous effort of one of the world's most effective tides.
The Hopewell Rocks are distributed for a mile along the coastline. You can find them having extraordinary shapes and sizes.
1.4.1. How Did the Rocks Get Their Shapes and Size?
They got their shapes and size from a million years of transfiguration. It was a slow and relentless erosion of tidewater with a constant tide carving the rocks' base.  It gave them unique shapes and sizes.
The surf changes all through day and night. During the low tide, you can walk on the beach. While at high tides, you have to make way for visitors in the kayak.
1.5. The Cabot Trail, Nova Scotia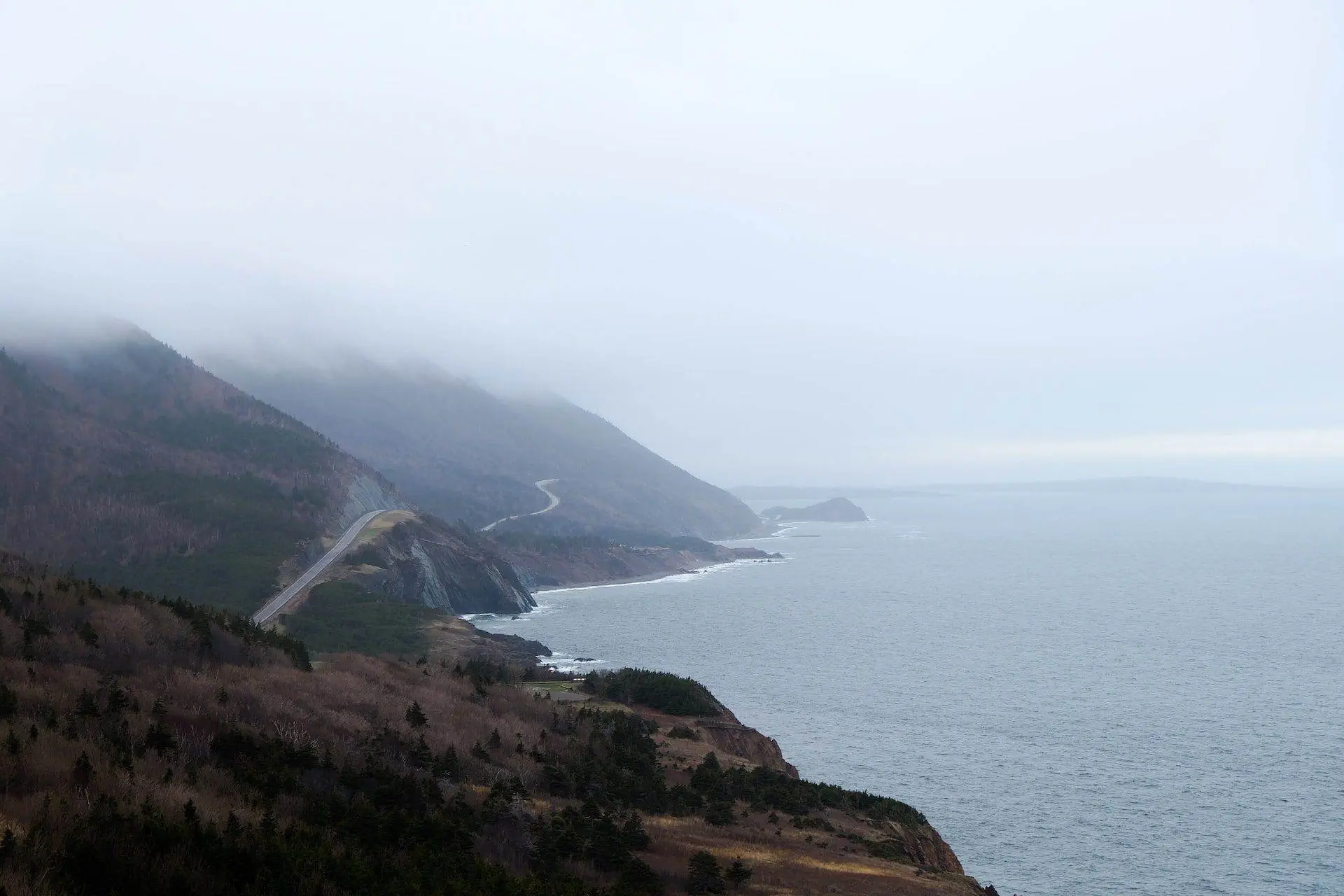 If you wish to go on a long road trip, the Cabot trail is the one for you. You will be rewarded with the natural beauty of the Cape Breton highlands when you drive through this trail.
You will relish the beauty of the picturesque valleys and coastal views during your drive. There is more fun too. You can hike or camp in the Cape Breton National Park. If you prefer sports, golf awaits you there.
Enjoy cross-country skiing, snowmobiling, and more fun activities during winter.
1.6. Gros Morne National Park
This is a unique park on our planet Earth and a UNESCO world heritage site. The park covers a vast area of 1,805 square kilometres. It leaves you mesmerized by its countless wonders.
Here is the list of activities to enjoy in the Gros Morne National Park.
1.6.1. Hiking and Walking
This park is best suited for hiking. You can find both marked and unmarked trails in the entire landscape. You can also explore the dense forests in the park to find rare species of birds, animals, and plants.
1.6.2. The tablelands trail
Want to know why this park is termed unique? Visit the tablelands to know the answer. This ethereal landscape is a 4km trail. You get to discover unique plants, and vegetation, amazing landscape, and glacially carved valleys.
Not only this but, when you take a walk, you will get a different perspective of our planet.
1.6.3. Lookout hills trail
This is a 5km trail. Here, you get to enjoy the best views ever. You have to ascend through the forest and reach the highland plateau. You will find a platform on top of Partridgeberry Hill, which will give you awestruck views of the places namely the Tablelands, the Gros Morne Mountain, and Bonne bay.
1.6.4. Mattie Mitchell Trail
This is a short informative trial. You will come to know of Mattie Mitchell as well as the Mi'kmaq in Newfoundland. Who is Mattie Mitchell? Why is his story so significant?
He was a well-known Mi'kmaq hunter, a guide, and also a miner. He was known to be a man of national historic significance. He played a big role in the expedition and drafting of the Northern Peninsula of Newfoundland.
He was also involved in the growth of the soaring Newfoundland economy in the forestry and mining sectors.
1.7. Thousand Islands in Ontario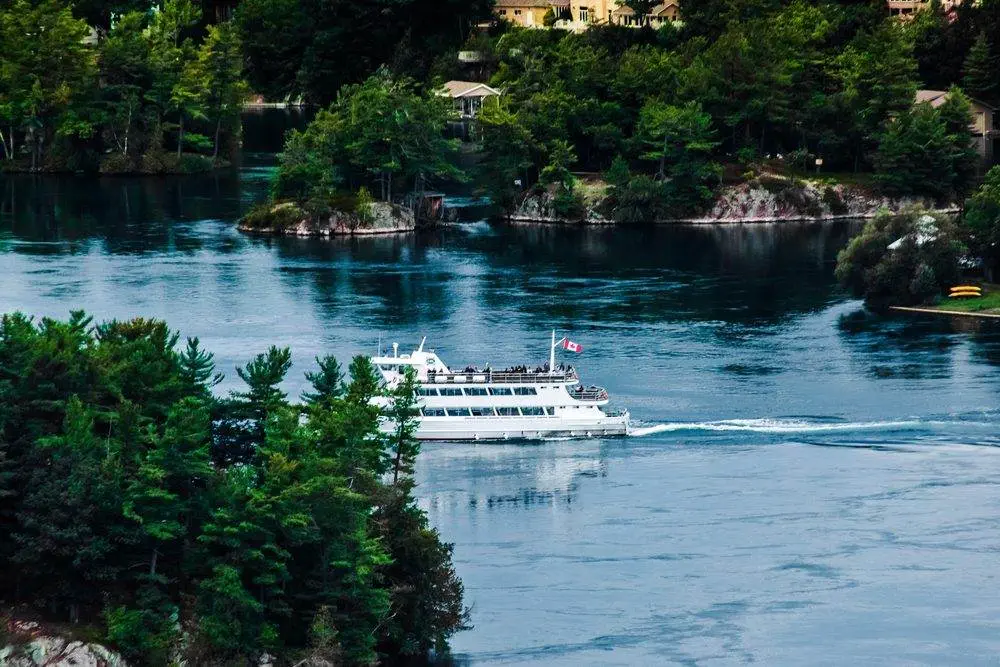 One of the popular destinations for outdoor vacations is a thousand islands. This place has an abundance of rich history and culture. You can find it on the border of the two countries – Northern New York State and southeastern Ontario.
If you want to hang on and enjoy the place, there are campgrounds for you. They provide you with stunning views of Lake Ontario, the inland waters, and the St. Lawrence River.
You can explore this lovely scenery with a kayak. If you are not fond of kayaks, opt for a sightseeing cruise to explore this place. Here is also where a few people married their better half.
1.8. Niagara Falls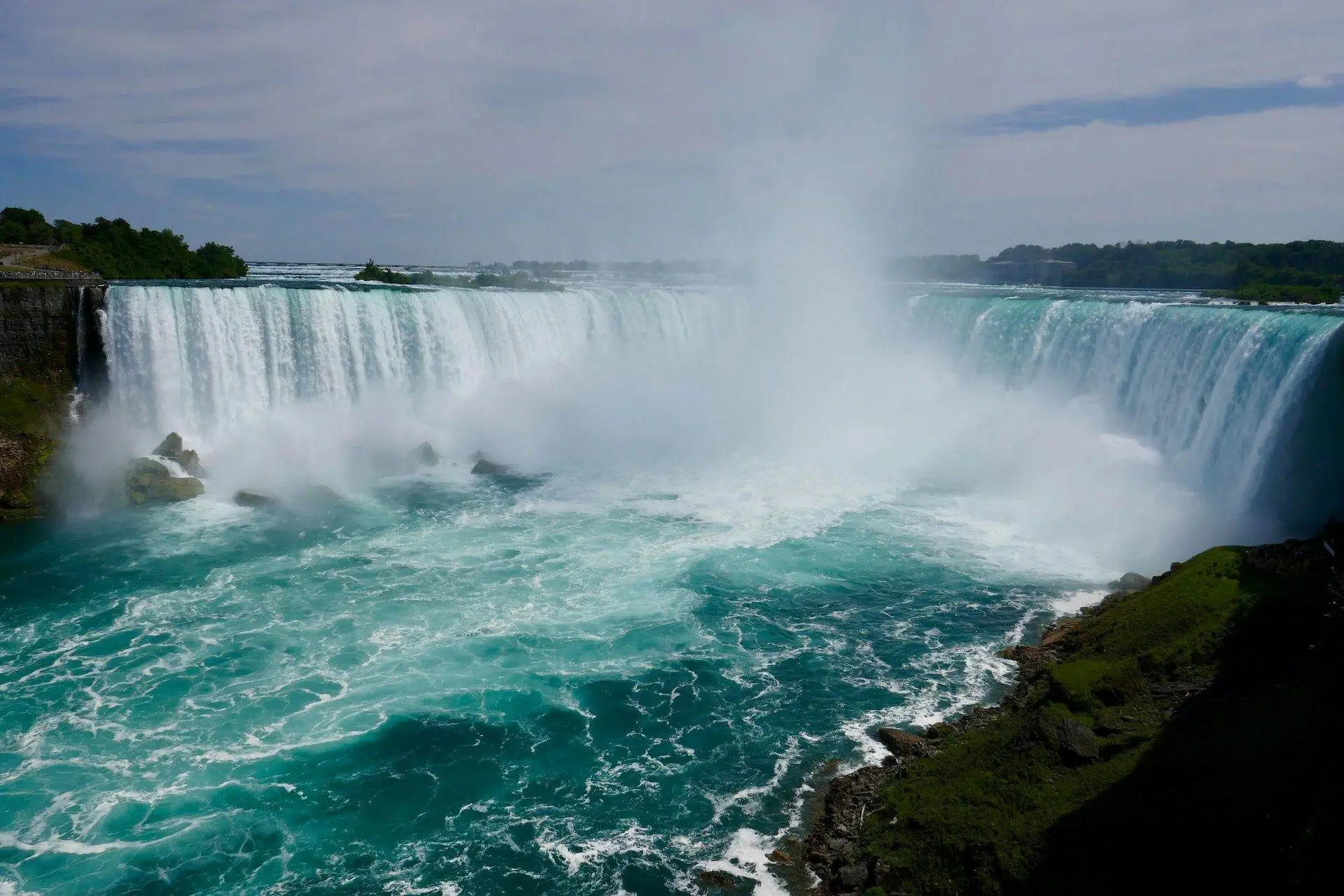 The majestic Niagara Falls is a place worth a visit. Three waterfalls constitute the whole of Niagara Falls.
Of these, the portion of Canada is the biggest. You can visit the falls after dark to witness something truly beautiful. It is nothing but the illumination tower projecting vivid colours on all three waterfalls.
You can simply catch a glimpse of it while driving or take splendid pictures too. Not only this, you can enjoy a boat ride beneath the waterfalls. Do pay a visit to these natural wonders of the world on your trip to Eastern Canada.
1.9. Bridal Veil Falls
You can find the Bridal Veil Falls situated in Agawa Canyon Park. You can reach this park only by train. Additionally, there are two more waterfalls in the park. They are the Black Beaver Falls and the Otter Creek Falls.
The Bridal Veil Falls is at a great height. You can view these Falls from your train while entering the canyon. You can hop on the Agawa Canyon train tour to reach this place. It is widely mesmerizing to watch these stunning Falls.
1.10. Peggy's Cove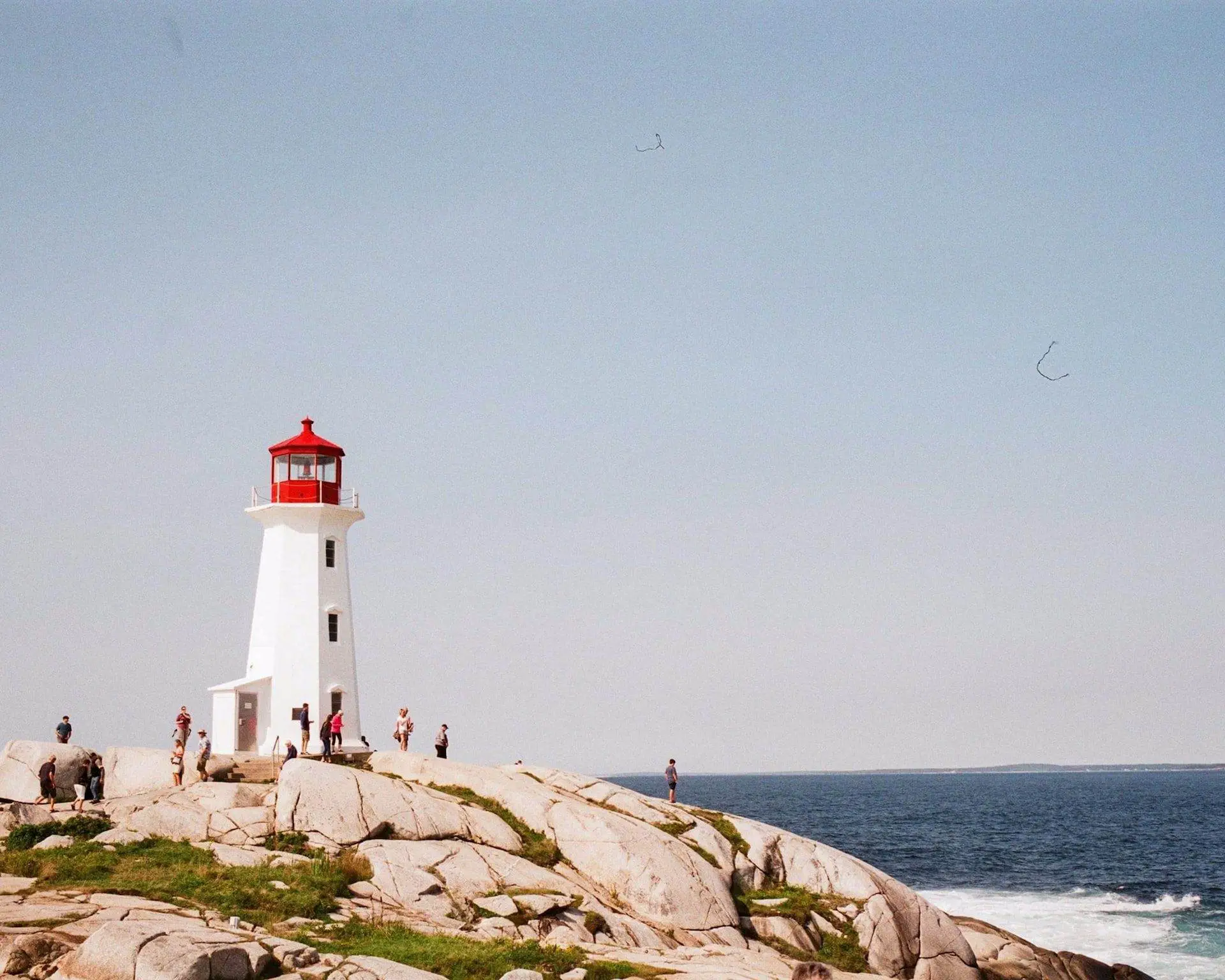 Peggy's Cove in Nova Scotia is one of the popular lighthouses. It boasts being the widely photographed lighthouse in Canada. You can find Peggy's Cove in the picturesque fishing village by the South Shore.
You have to be alert always as the ocean water is very rough here. You can remain safe if you walk on the dry, white rocks.
This place is known for its scenic East coast profile. You can find the houses sitting along a crooked inlet, and on boulders. These boulders face the Atlantic Ocean and are washed by the waves.
1.11. Immigration Museum
The Immigration Museum at Pier 21 is the sixth national museum of Canada.  You can discover this National historic site at the seaport of Halifax. This is where almost one million immigrants set foot in Canada.
Pier 21 also served as a departure point for many people in Canada who belonged to the military. Currently, it is Atlantic Canada's sole national museum from where you can get to know the history of Canada.
1.12. St John's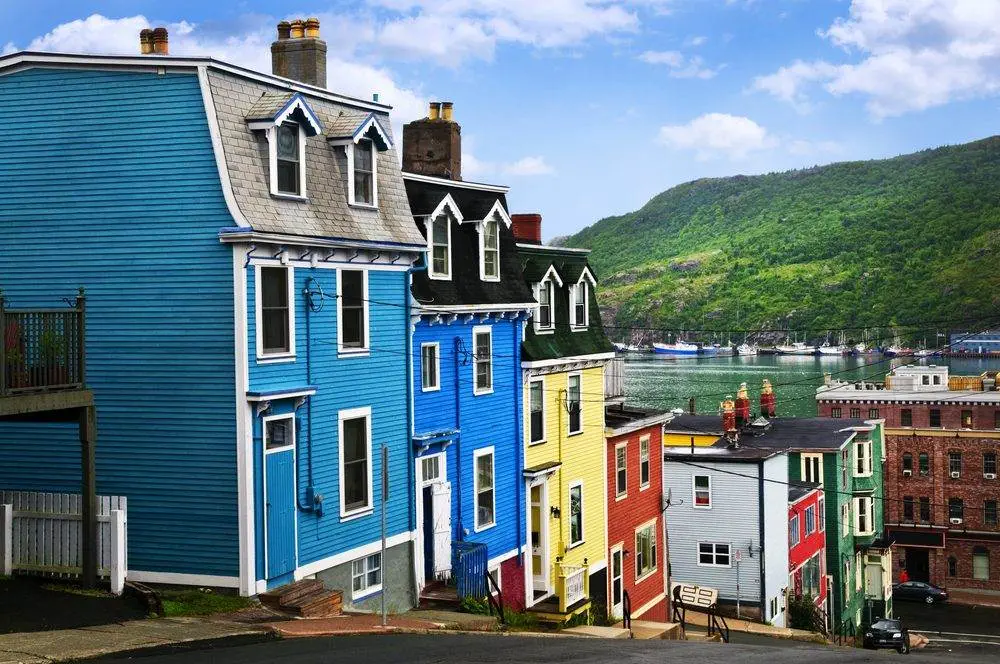 When you are on a trip to Newfoundland and Labrador, St John's is a city that calls for a visit. It has emerged as one of the finest places in Atlantic Canada. You can get some fabulous views hiking on the east coast trail.
This trail is found near Fort Amherst. You can also visit Cape spear which is mesmerizing during the sunrise.
You can go on a hike to Signal hill. It houses the exemplary Cabot tower which resembles a castle. People are friendly in this city, and the food also tastes awesome.
1.12.1. Whale Watching Tours
Want to see the humpback whales in action? St John's in Newfoundland and Labrador is your go-to place. This is the home of humpback whales every year when they come back to feed.
You can either simply enjoy them by watching from the coast or board your kayak. Another choice is opting for a day tour and enjoying this whale-watching experience.
2. FAQs
What are the Provinces that Form East Canada?
A total of six provinces form East Canada. They include New Brunswick, Nova Scotia, Quebec, Ontario, Prince Edward Island, and Newfoundland.
Which is the Best Place to Taste Fresh Seafood in Eastern Canada?
Itely New Brunswick – one of the must-visit spots in East Canada.
Bottom Line
It is without a doubt that East Canada is one of the best places to spend your vacation. You will never witness an unexciting moment during your stay. The spots in East Canada will keep you absorbed and leave you longing for more.
This city surely find a place on your travel list.
Suggested Reads