Japan is a fascinating, magnificent place unlike any other. It offers everything from ancient temples to modern skyscrapers, calm tea ceremonies to over-the-top arcades.
The 'Land of the Rising Sun is one of the world's most unusual and enchanting countries. Visit a Japanese garden or Buddhist temple, dine at a robot restaurant, view the cherry blossoms, or visit all of the UNESCO world heritage sites. You may also sample real Japanese street food directly from the source.
Japanese individuality and quirky eateries bubble with youthful enthusiasm while fast bullet trains rush you to turquoise beaches, cherry blossoms, ice sculptures, and hot springs hidden on emerald slopes. Japan leaps towards the future while quietly preserving its past.
Plan your activities based on your interests, and make time for unique experiences that characterize Japanese culture and tradition. When it comes to outdoor activities in Japan, you will be spoiled for choice.
Here are the 17 best things to do in Japan.
1. Old Japan in Kyoto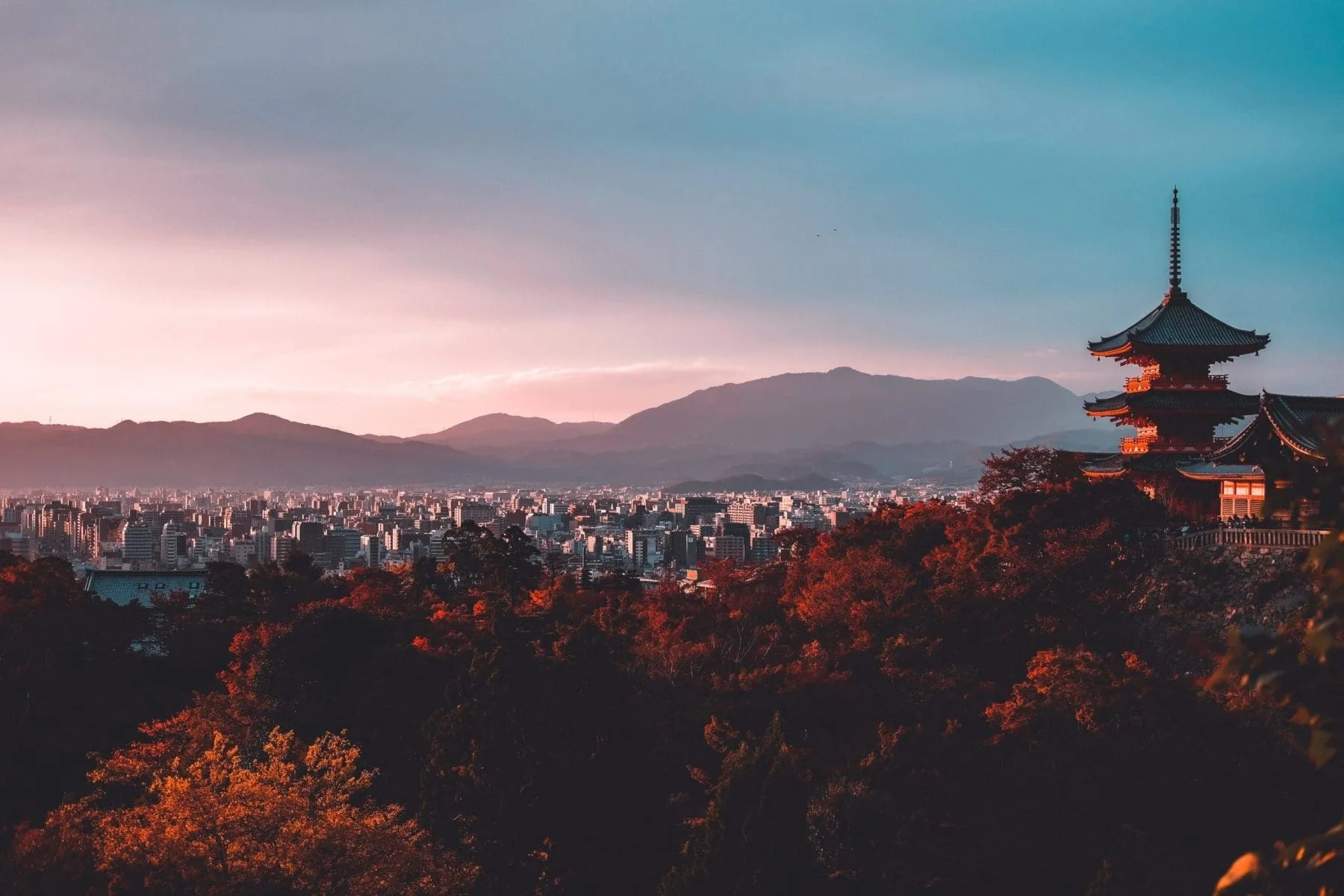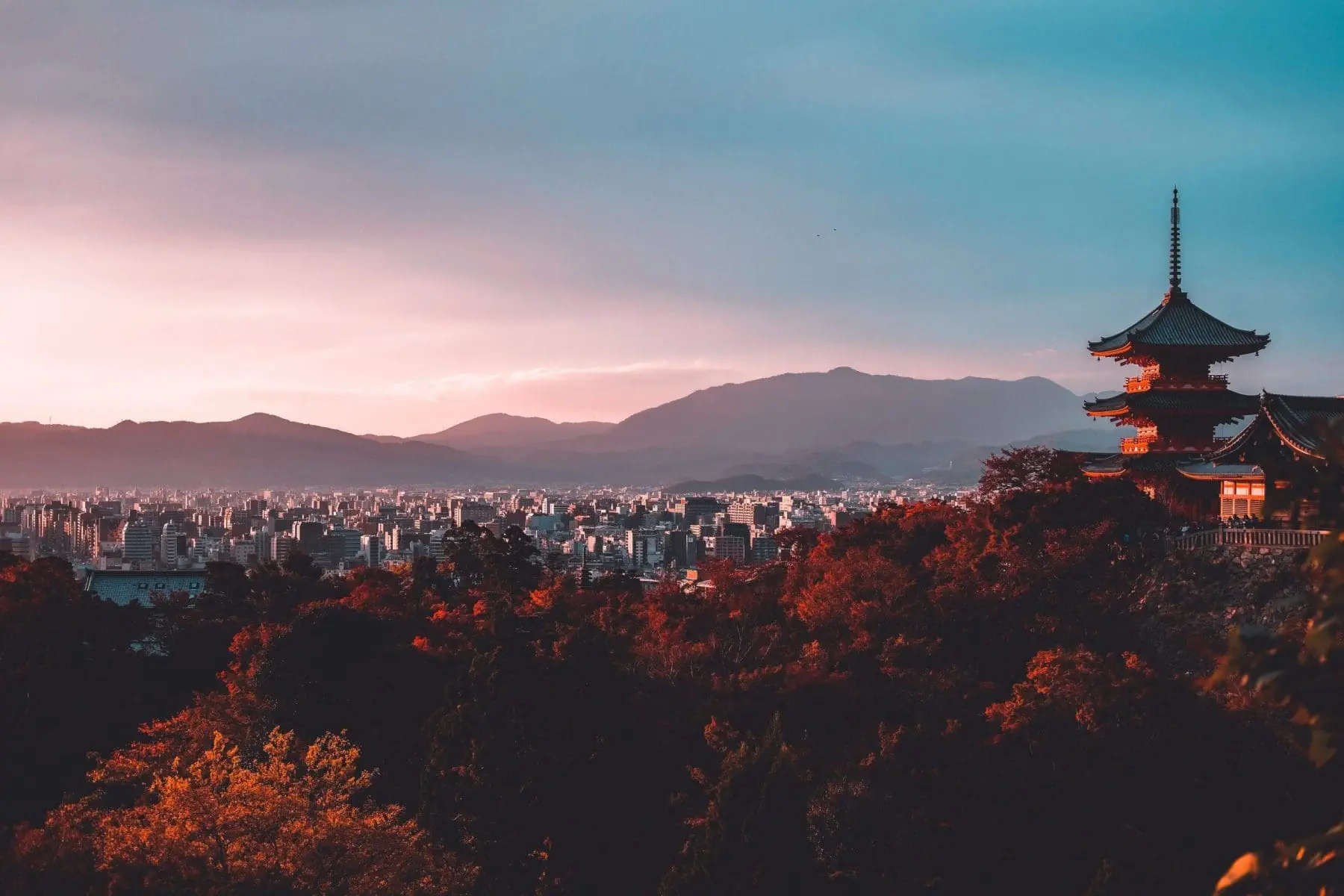 Whereas Tokyo is quite metropolitan, Kyoto is among the things to do in japan as this place has kept much of its traditional identity. It is home to 1,600 temples, Japanese gardens, and historical structures.
Kyoto is a traditional Japanese city with approximately 2000 magnificent temples. The deep dive into history includes visits to beautiful gardens and tea ceremony houses.
Enryakuji Temple is a collection of Buddhist temples in Kyoto with a long and deep history, and it is surrounded by some of Japan's most magnificent dark forests. The temple itself is quite old, having been established in the 8th century, and it had over 3,000 sub-temples and a massive army of warrior monks in its heyday.
You can plan a day trip to Tokyo. It is regarded as a must-see in Japan! The best gardens in Kyoto may express individuality through minor decisions, such as a worn bridge to signify the passage of time or one-of-a-kind stones.
Japanese gardens are designed to be simple to provide breathing space for meditation and thought. Kyoto's garden tradition is intertwined with monks, monarchs, and philosophers. Its gold-leaf levels of Kinkaku-Ji are one of the most stunning vistas in Japan, with a mirror reflection in the pond beneath, framed by layers of pine trees.
2. Robot Restaurant
Japanese culture collides with robotics to create a new realm of entertainment. Anyone, from adults to children, is welcome to attend the spectacular recreation of a robot restaurant.
Robot Restaurant is the place to go if you are okay with unpleasant and noisy environments. Japan has been at the front of robotics and artificial intelligence development.
Robot Restaurant offers a one-of-a-kind entertainment experience! It's a location full of high-energy robots who put on a fantastic performance for you. Prepare for a strange encounter filled with dragons, ninjas, robots, blue-haired dancers, and neon lights.
3. Bullet Train
Don't you believe there's something magical about train rides? Put on your headphones, lean back, and gaze out the windows at the passing towns and people. Get to experience one of the top things to do in Japan.
Any path via the mountains or along the seaside is particularly lovely! Japanese trains are well-known for being quick and clean, so your travel will be pleasant. Japanese Konbini (convenience shops) is one of Japan's most enjoyable dining experiences.
They may not be gourmet dining but are a fixture of many Japanese bullet train travels. And shockingly (to most Westerners), high-quality snacks are available 24 hours a day.
Its space shuttle nose glides into the station as if it were from another galaxy. That galaxy is Japan, where high-speed trains travel up to 199 m/h (320 km) with extraterrestrial precision and comfort.
Some trains' hardwearing carpets and putty-coloured baggage racks have a vintage feel. However, nothing appears worn, and Japanese bullet trains are full of retro-futuristic beauty.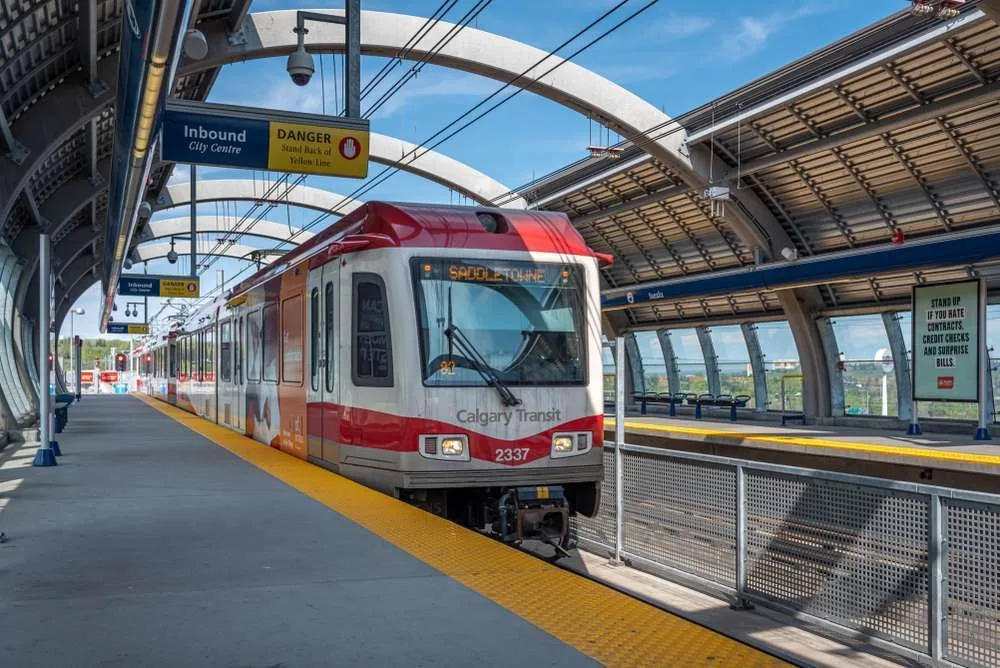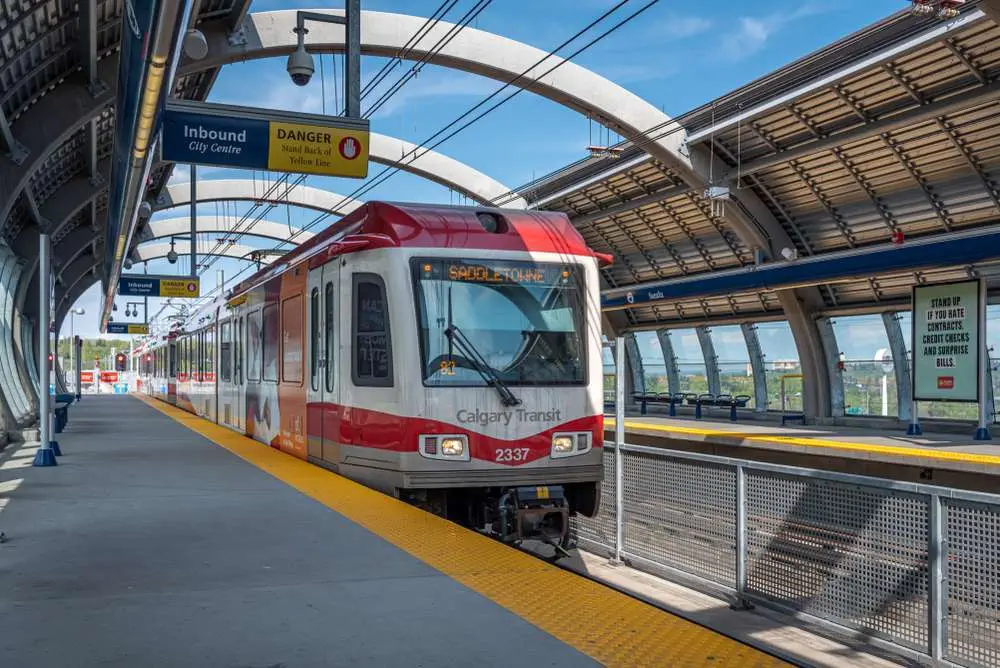 4. Japan Onsen
Hot springs are available across Japan and are one of the most authentic Japanese experiences for your trip to Japan, whether in basic public bathhouses or soaking outside in Zen gardens.
Hot spring bath is a 3000-year tradition that turns volcanic energy into a hot bath capable of evaporating your troubles. It is an easily accessible location.
The natural hot spring settings allow you to fully appreciate the delightful contrast between the hot waters and the pine-fresh open air. You may sample them in various ryokan and resort towns like Kusatsu Onsen and Beppu Onsen, where public bathhouses provide inexpensive choices.
Onsen communities provide free outdoor public foot baths to dip your toes in.
5. Sleep in a Ryokan
Ryokans are traditional Japanese inn that has been around for generations. Staying in a ryokan room is simple and enjoyable.
Slip off your shoes, open the shoji paper-screen door, and go across your room's tatami mat floor to the window. The sunset dances over the futon and through the maple leaves.
Change into your yukata (traditional cotton robe) and proceed to the dining room for a multi-course kaiseki supper of regional cuisine. They're popular spots to visit and are typically found near hot spring resorts.
If you want to experience traditional Japanese hospitality, go no further since they are more than just a place to stay.
In a Ryokan, you may immerse yourself in traditional Japanese culture, lifestyle, baths, and food. Everyone is treated equally, regardless of their nation of origin.
Here you can enjoy a hot spring bath before nap.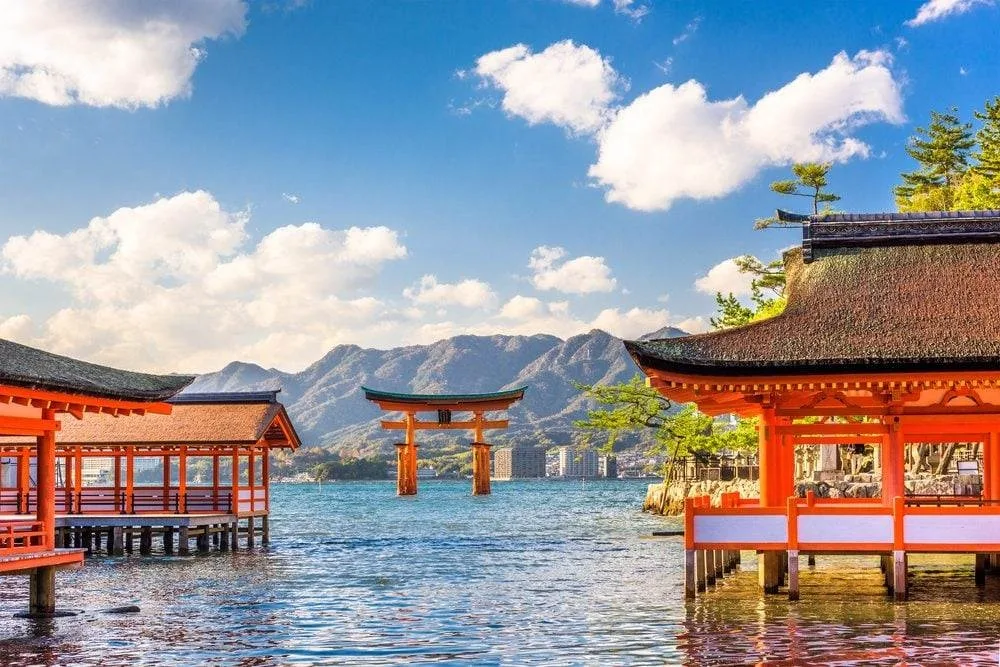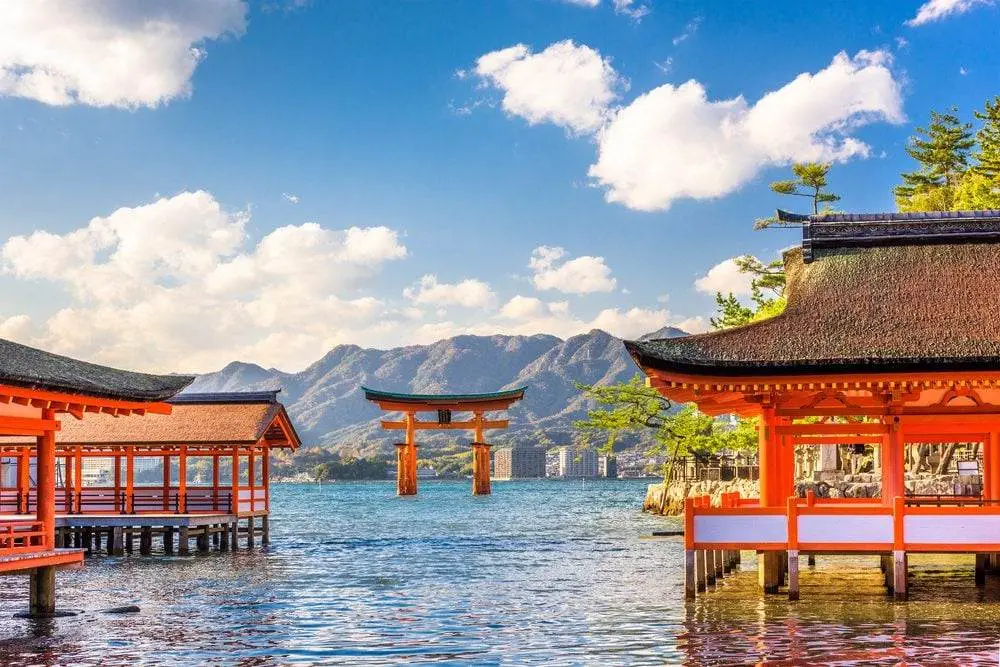 6. Meiji Shrine in Tokyo
Emperor Meiji was the first emperor of the modern city of the rising sun, which began in 1867 with the end of the preceding Edo Period. This shrine of the Edo period, located in the modern city of central Tokyo, was established shortly after his and Empress Shoken's deaths and is dedicated to them.
It is a complex of structures made just before the Edo period and is encircled by a hundred thousand trees planted when the shrine was restored after being devastated during World War ii.
It is now one of Japan's most popular tourist attractions, with over 3 million tourists annually. It joins the list of things to do in Japan as one of the famous sights.
7. Hiroshima
Visiting Hiroshima is one of the important things to do in Japan.
To refresh your memory, Hiroshima was the first city bombed with a nuclear weapon during World War II. Much of the town was destroyed, and while the exact number of actual victims of the atomic bomb is uncertain, there are estimates that more than 140,000 people passed away due to the effect and the after-effects.
Hiroshima is now a beautiful city with boulevards and okonomiyaki eateries. It's also a metropolis that has the power to alter your perspective on global wars.
Even if you're not a "museum person," you should go to the Peace Memorial Museum. The fantastic beauty of the Hiroshima Peace Memorial Park is how the atomic bomb's human tragedy on the city has been converted into a message of peace.
Hiroshima is highly worth including on any trip to Japan, especially if you enjoy history. Visiting the Hiroshima Peace Memorial Museum will educate you more than any history book could.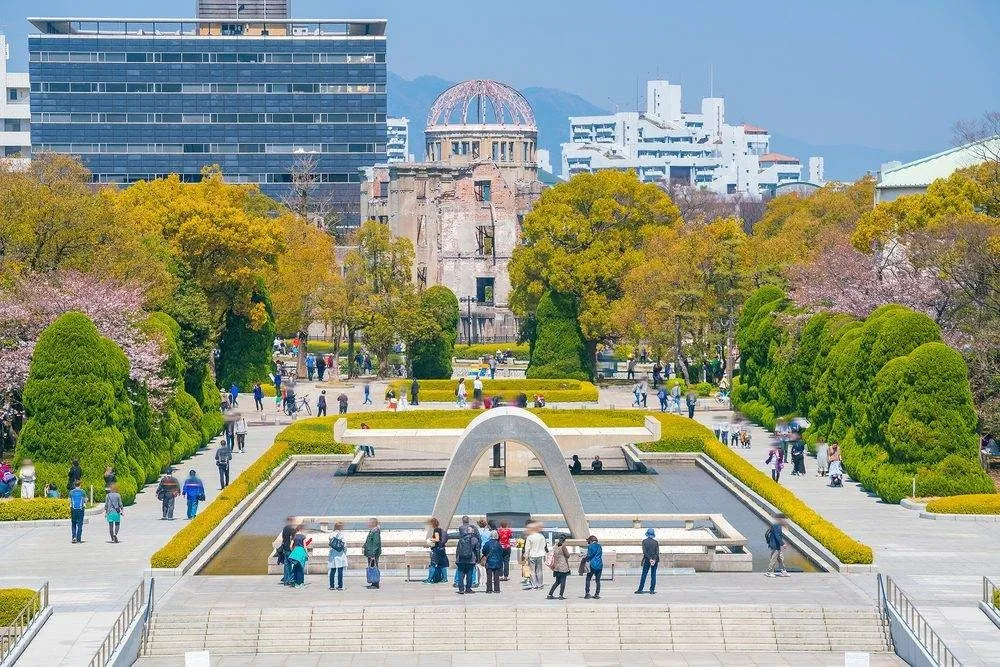 8. Monkey Park
One of the top things to do in Japan during your stay can be to see the monkeys at Jigokudani Snow Monkey Park. This place should always be on the Japan bucket list as it is one of the most famous sights.
You can take a day excursion to Nagano to escape the craziness of Tokyo (yes, the host city of the 1998 Winter Olympics). The walk to the monkey park is bordered by towering trees, which are powdered with snow if you visit Japan in February.
For families, the Sapporo Snow Festival's ice sculptures and Jigokudani Monkey Park's bathing of wild monkeys are enjoyable for all ages, especially young ones.
9. Multi-Course Kaiseki Meals
One of the main reasons tourists visit Japan is the food. In the spring, a blooming cherry blossom will grace your meal. Every lesson takes you on a breathtaking voyage via Japanese pottery and presentation in a tatami-floored room.
Kaiseki is a must in the things to do in Japan. This Japanese cuisine is all about capturing foods at their peak of freshness.
Japan is the only country with this distinct culinary culture in traditional restaurants, including popular dishes such as sushi and ramen and a green tea ceremony. Still, a traditional Japanese cuisine known as Kaiseki exhibits attractive characteristics of Japanese food culture.
A traditional kaiseki supper would begin with a course of sea urchin and horsehair crab, then go on to a soup, and then a seasonal array of precious items like sushi and Kameoka beef. The tasting menu combines the pinnacle of Japanese design with natural beauty and flavour rooted in sixteenth-century tea ceremonies.
The next meals feature seasonal sashimi, colour-coordinated veggies and tofu, grilled seasonal seafood, sake, rice in a hot clay pot, and dessert. This meal experience is a must for your trip to Japan.
10. Himeji Castle
Himeji castle is one of the most famous sites that has never been harmed by anything, and it is regarded as the most beautiful of the last 12 ancient Japanese castles. It is a well-deserving member of the things to do in Japan itinerary.
It is a UNESCO World Heritage Site as well as a national asset. Its imposing grandeur and beauty, known as the White Heron Castle, will impress many of its guests since visiting it is one of the best things to do in Japan.
This is the place to go if you want to simultaneously view cherry blossoms and a gorgeous castle! Japan was once a martial country, but a big percentage of its populace was creative, which resulted in some stunning courts. During the spring cherry blossom season, the grounds around the castle come to life, and the natural hues are breathtaking.
11. Nishiki Market
Nishiki Market offers a pleasant yet crowded ambiance that welcomes visitors who wish to sample the many culinary delicacies that Kyoto is famous for. This five-block retail area, also known as Kyoto's Kitchen, features over a hundred distinct street food vendors, boutiques, and restaurants.
The place is filled with food stalls; you can ask for free samples. You can buy many things famous in Japan, like powdered green tea, tea bowl, special snacks, and many more. Have your tea ceremony back home!
This five-block retail area, also known as Kyoto's Kitchen, features over a hundred food stalls, boutiques, and restaurants. You can even try rice wine here. The market has a long history since it was once a wholesale fish market, with the first business operating in the early 14th century.
This vibrant retail market, known as "Kyoto's Kitchen," specializes in all things food-related, such as fresh seafood, fruit, cutlery, and cookware, and is a perfect location to buy seasonal delicacies and Kyoto specialties, such as Japanese sweets, pickles, dried seafood, and sushi.
The businesses range in size from modest narrow booths to big two-story buildings. Most specialize in a certain cuisine; practically everything offered at the market is made and sourced locally. It is definitely among the things to do in Japan.
12. Eat at a Fish Market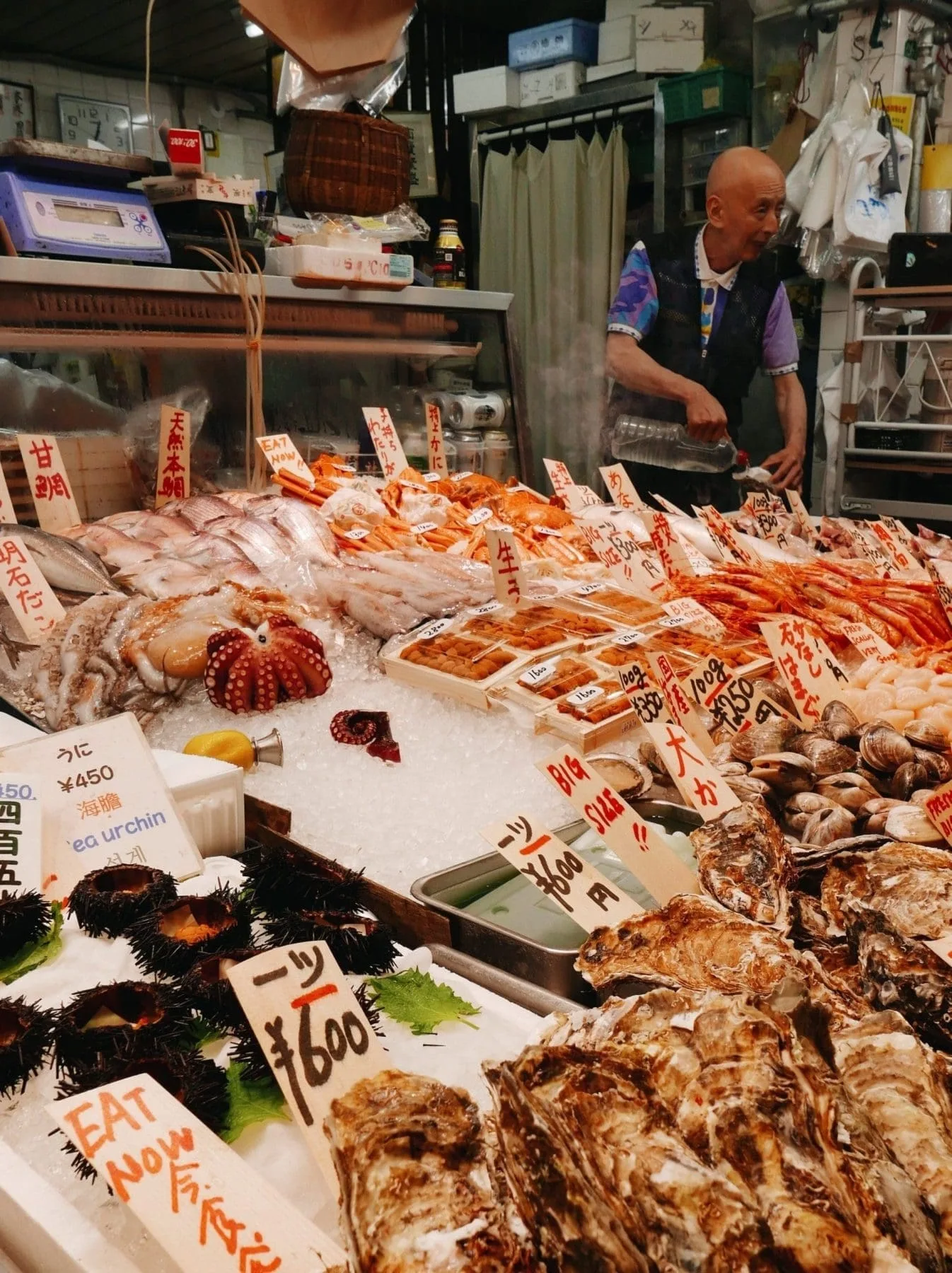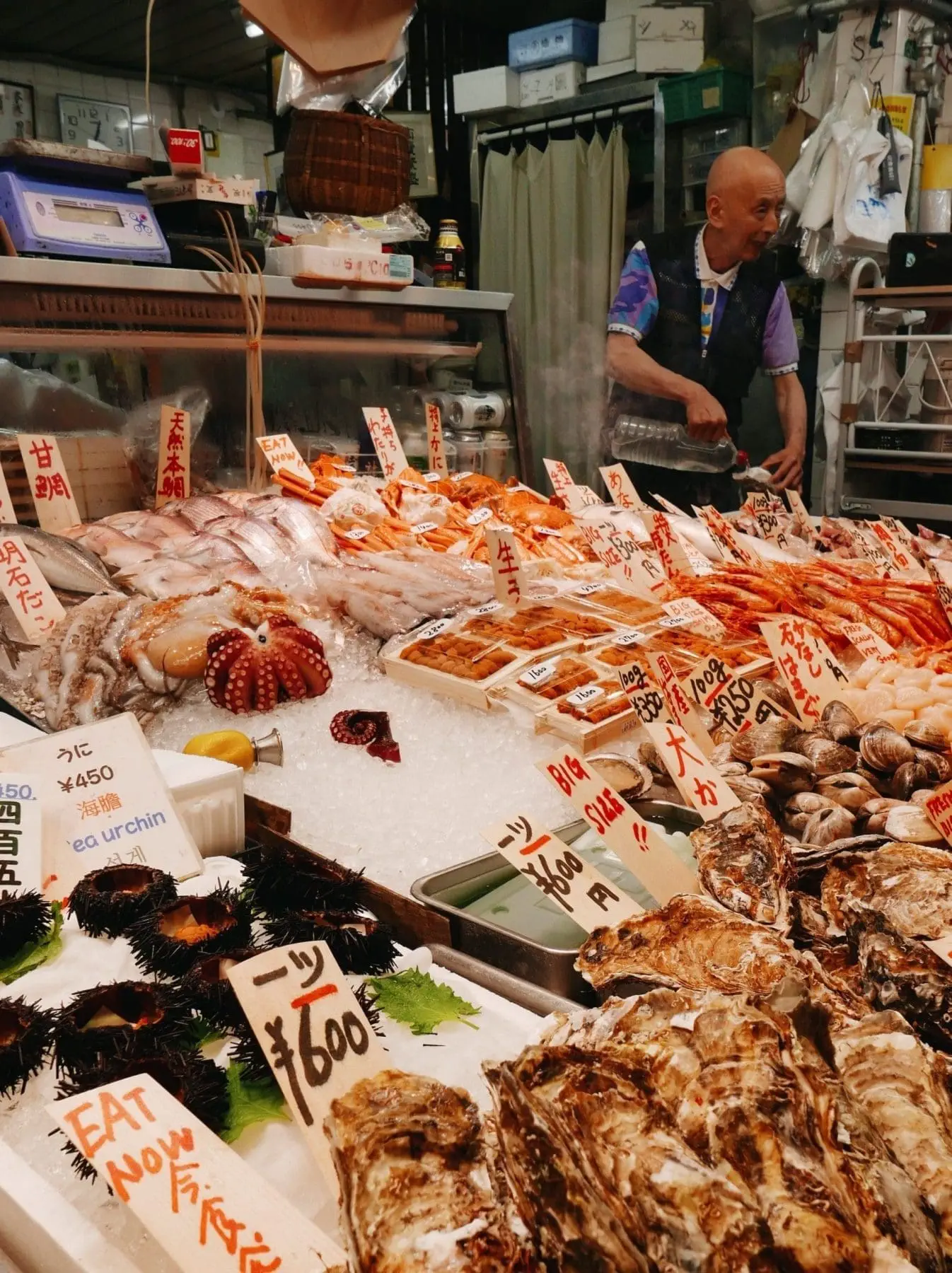 Japan is the world's largest fish-eating nation. Fish and seafood preparation is an art; its fish markets are the lifeblood of that legacy. Here, you get to eat sushi and sashimi and get your hands on some local beer.
Early risers may watch the wholesale auctions from behind glass at their new home at Toyosu Fish MarketThey are spotlessly clean and devoid of any fishy odors. The main activity is still in Tsukiji Market's laneways. Sushi is the best and most popular meal in Japanese cuisine. Thus, every tourist should taste the best one they can find.
Stalls sell delicious fish cakes, sashimi bowls, fish floss, and every seafood preparation gadget imaginable, including ones only a pro would require.
Sushi Dai is one of Tokyo's top sushi restaurants, with all its materials coming directly from the downstairs Tsukiji Fish Market. Because it is so popular, you will be surrounded by both visitors and residents.
You may order a la carte, but the courses are the best option. There are alternatives for individuals who cannot eat raw fish and children's meals. There is no finer spot in Japan to eat sushi. It is a must in the things to do in Japan.
13. Sumo Wrestlers
A must in the thing to do in Japan is to watch sumo wrestlers. Sumo wrestling is an ancient and fascinating Japanese national sport with a lengthy history. Sumo wrestling was originally intended to be a Shinto rite in which its warriors battled to amuse and appease the gods.
Today, it's a true show that anybody can watch and one that Japan is quite proud of. The formal Sumo tournaments, or basho, are only held six times a year, every other month beginning in January.
14. Capsule Hotel
Capsule hotels are intriguing, whether you're searching for a cheap place to stay or a uniquely Japanese creation. These hotels are uniquely Japanese, so prepare for a real one-of-a-kind Japanese experience.
Scan the piles of capsules before climbing the ladder into your "space pod." Enjoy the soft mattress and the comfort of sitting cross-legged (there's plenty of room).
A capsule hotel has a bed for sleeping and solitude, which is important in Japan. The spaciousness occurs in the community facilities, which normally have plenty of shower booths.
On weekends, inebriated revellers may snore in the cheaper capsule motels, but people are normally courteous. This is not a place for socializing, but it is ideal for single travelers looking for a good night's rest in what appears to be a clean space station.
They provide a sleeping pod and a small room to store your belongings, and that's about it. Most include a common area and communal restrooms; nevertheless, they are relatively private and may be located anywhere. Sleeping in one is perhaps one of the most unusual things in Japan.
15. Ghibli Museum
The Ghibli Museum, located in Tokyo's western suburbs, is a beautiful and whimsical site dedicated to the famed Company Ghibli film studio (commonly referred to as "Japan's Disney").
Studio Ghibli was co-founded by filmmaker Hayao Miyazaki and is responsible for some of Japan's and the world's most famous animated films, including "My Neighbor Totoro," "Princess Mononoke," "Spirited Away," and "Ponyo."
The Fantastic Ghibli Museum is immensely popular, and tickets are quite restricted.
Anime is one of Japan's most significant cultural exports, with many people in the West viewing it for hours on end.
The Ghibli Museum is one of the most fascinating Japanese attractions because it allows tourists to peer inside Miyazaki's brilliant imagination.
You'll gain immediate access to several of his best works and insights into how he made them.
This is one of Japan's most popular tourist attractions and a must among things to do in Japan. Book your tickets before visiting to make it easier.
16. Mount Fuji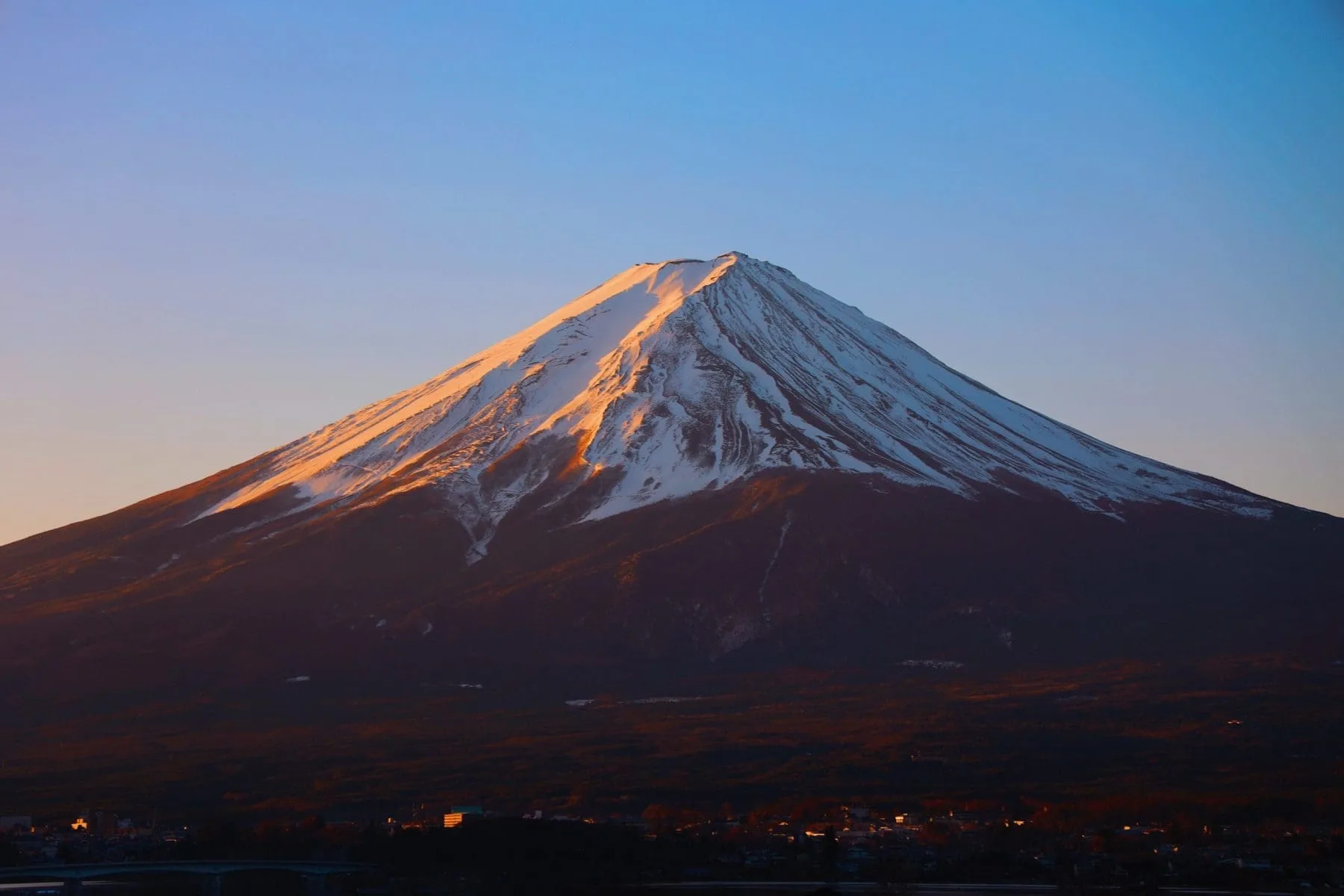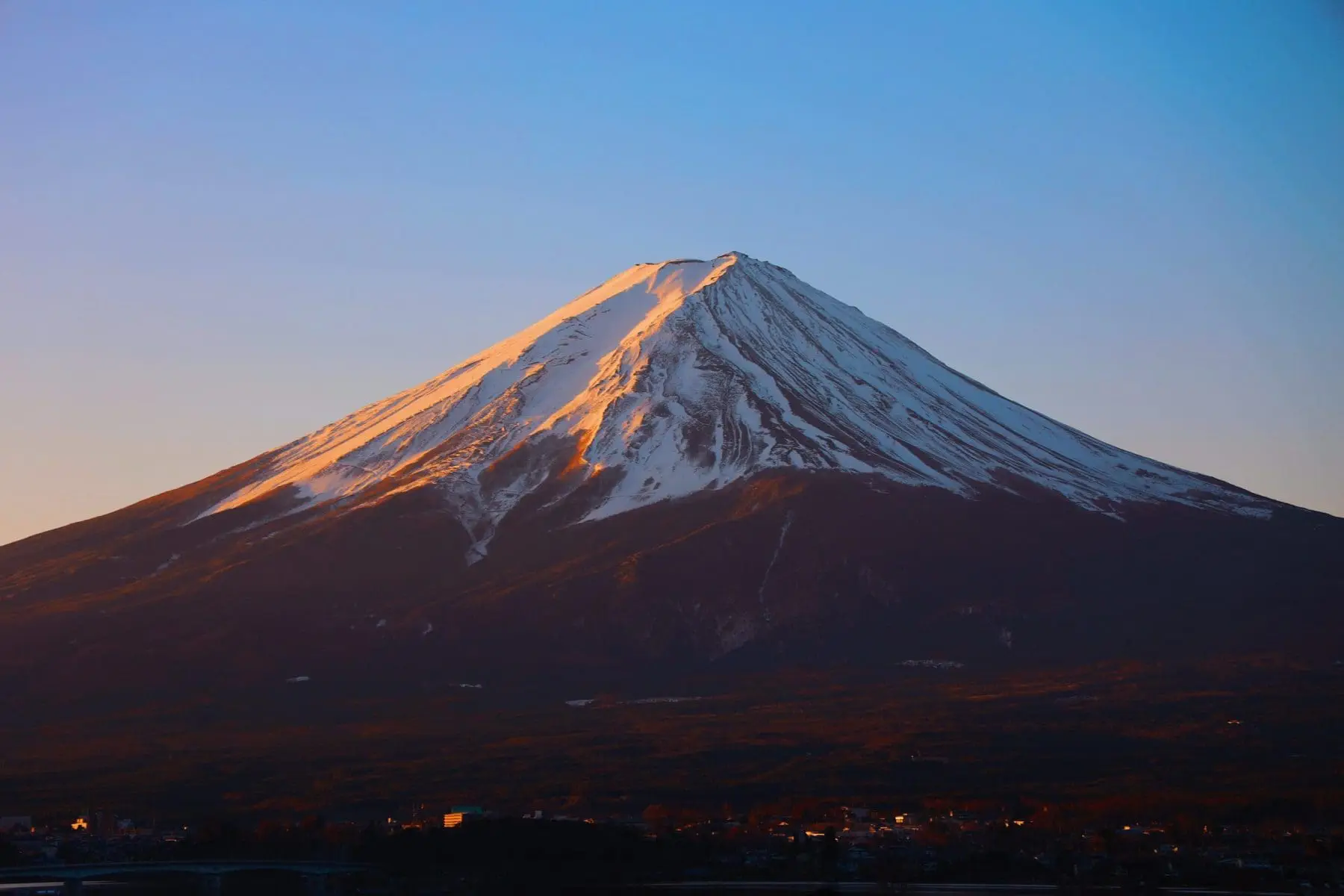 Mount Fuji (Fujisan), Japan's tallest peak, standing at 3776 meters, is one of the top things to do in Japan.
It is hardly unexpected that the nearly flawlessly sculpted volcano has been regarded as a sacred mountain and has had widespread appreciation among artists and the general public for generations.
Mount Fuji, an active volcano, last erupted in 1707. It can be seen from Tokyo and Yokohama on clear days since it stands on the boundary between Yamanashi and Shizuoka prefectures.
Another simple method to see Mount Fuji is to take the train between Tokyo and Osaka.
The greatest view of the mountain may be viewed from about Shin-Fuji Station on the right-hand side of the train, around 40-45 minutes into the ride, if you take the shinkansen from Tokyo in the direction of Nagoya, Kyoto, and Osaka.
If you wish to explore Mount Fuji at a slower pace and in a more natural setting, travel to the Fuji Five Lake (Fujigoko) region at the mountain's northern foot or to Hakone, a neighbouring hot spring resort.
Mount Fuji is officially available for climbing through many routes between July and August.
17. Open Air Museum
The Hakone Open Air Museum tries to achieve a harmonious balance of nature and art by displaying numerous sculptures and views of the surrounding valley and mountains.
It is located in the Hakone highlands and spans 70,000 square meters with stunning views of the surrounding mountains. The Picasso Exhibition Hall is one such location, including two stories of the artist's paintings, sculptures, and ceramic works and photographs of him at various stages during his life.
Outside, the museum's beautiful gardens are sprinkled with abstract sculptures by Japanese and foreign artists.
The Symphonic Sculpture is one of the most significant works of traditional arts. Visitors may enter and ascend a spiral staircase encircled by the brilliant stained glass to an observation platform with views of the park and neighboring mountains, which is more suggestive of a tower than a sculpture.
The museum also has many other exhibition halls with changing exhibitions by different artists, shops and cafés with views of some of the works, and several kids' areas, including Zig Zag World, where children may play among a soft art installation and an outdoor foot bath.
The museum is ideal for a stroll through nature while enjoying outstanding art.
It's a favorite location for stunning Instagram photos. For further details, you can visit the Japan guide.
As an Amazon Associate, Icy Canada earns from qualifying purchases.
[amazon_auto_links id="81298"]
The Icy Canada team strives to create content that matters. It's why our content is written by travel writers, authority experts, well-known authors, and niche experts. Our content is also periodically reviewed by expert authors for accuracy and trustworthiness.
As an Amazon Associate, Icy Canada earns from qualifying purchases. [amazon_auto_links id="81298"]