Usually, the ingredient that increases the carb content in cakes is sugar. In most cakes or desserts, ingredients such as flour and sugar are used as the base. If you are following a keto diet, then these two ingredients must be excluded completely.
It is extremely impossible for someone to cut the chocolate cake from their diet. We have found a solution for this, try making sugar-free chocolate cake instead!
As keto cake recipes use only coconut flour or almond flour in the keto cake. This chocolate keto cake recipe would taste slightly like a brownie, due to its fudginess! Now, cmon! Who doesn't love a fudgy chocolate cake?
You might have this doubt for sure, "what to use instead of sugar?". We have to use something that contains zero sugar. It could be with erythritol, xylitol, allulose, Splenda, or monk fruit sweetener. Xylitol is toxic to dogs, so keep away from them if using xylitol. These powdered sugar substitute does not raise your blood sugar levels.
1. Keto Chocolate Cake Recipe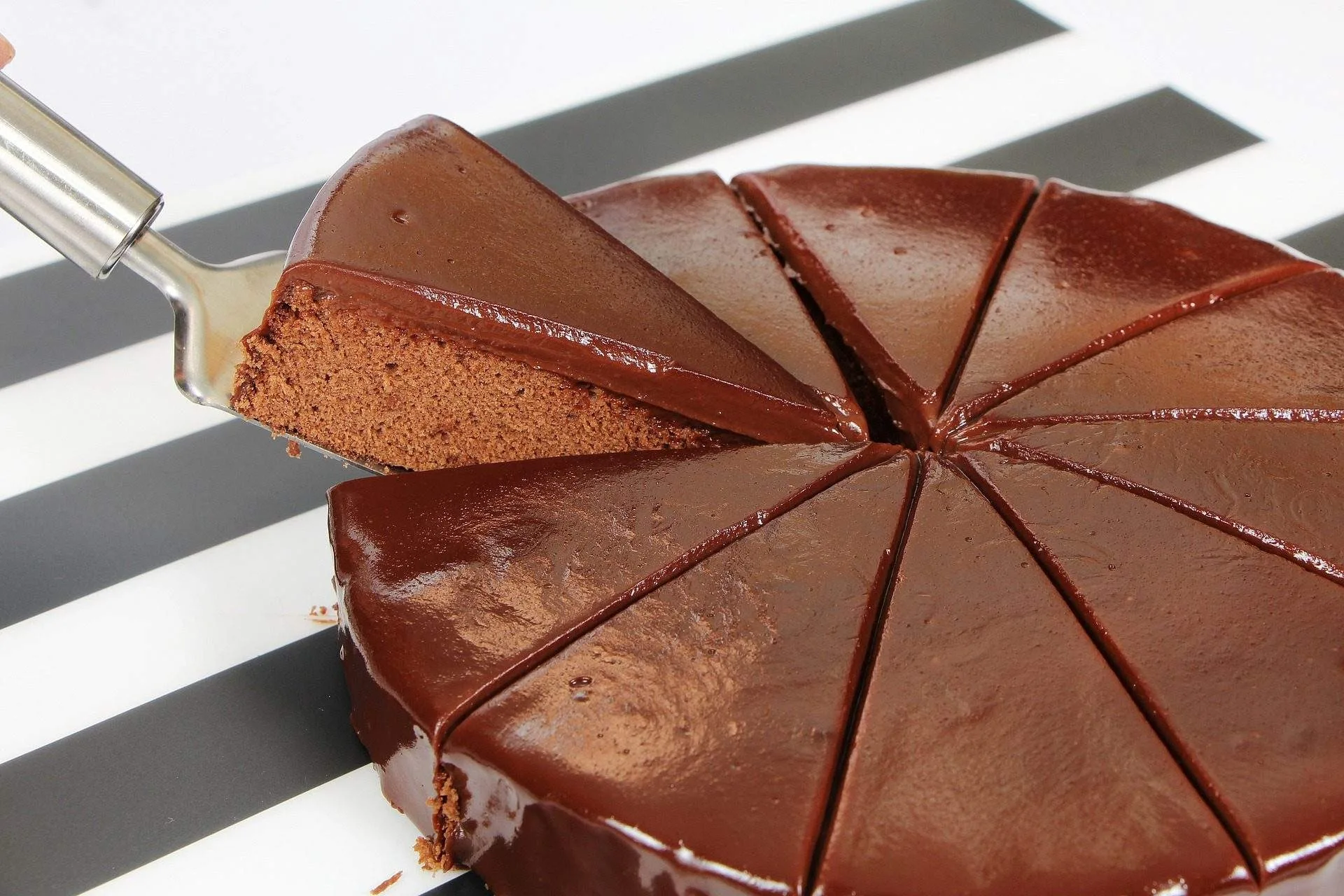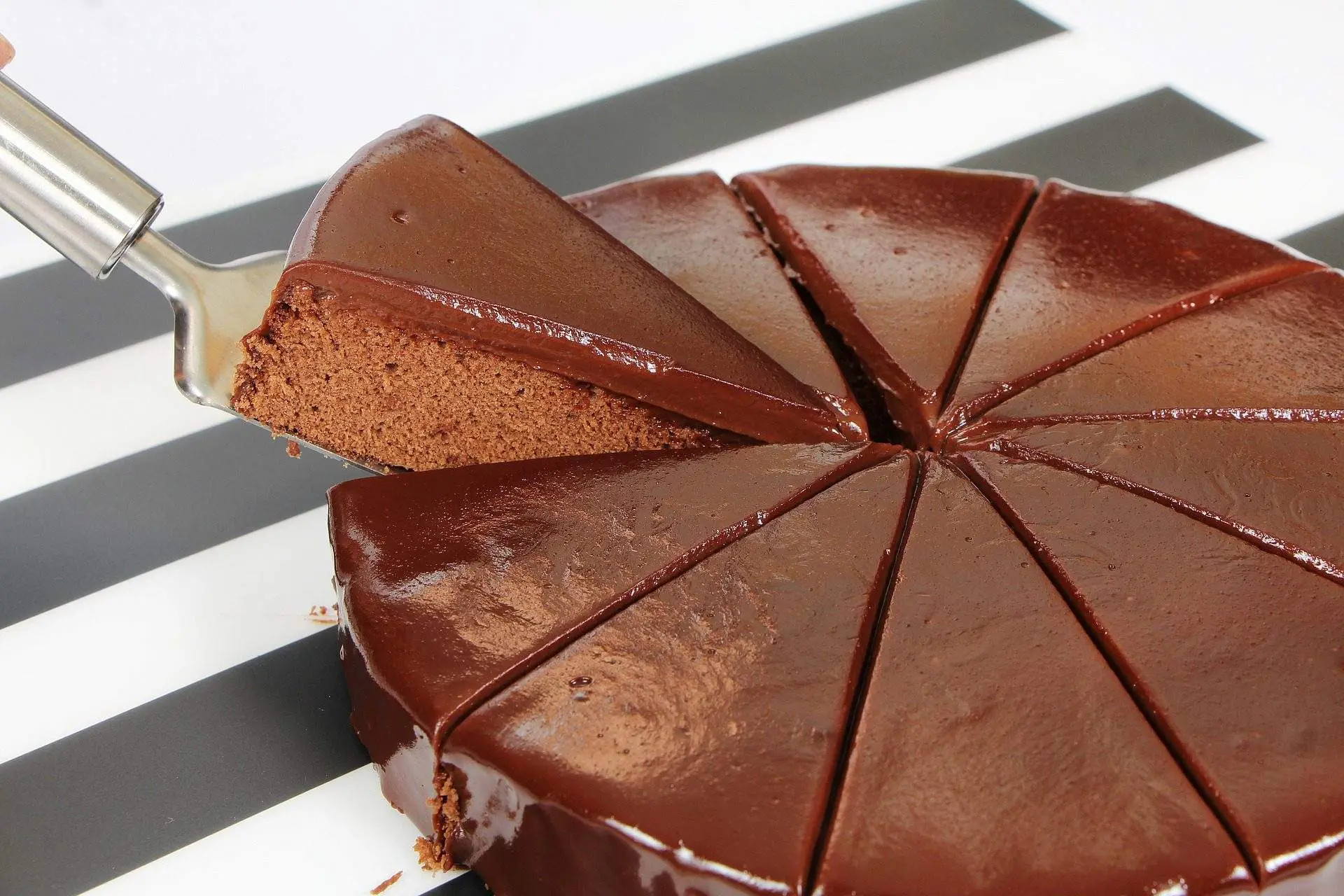 Let's simply jump to the keto chocolate cake recipe! You just need 6 ingredients to make this low-carb chocolate cake.
Ingredients
300 g unsweetened chocolates (you can also use dark chocolate)
300 g unsalted butter
6 eggs
About 50g almond flour
1 cup / 150g powdered erythritol
pinch of salt
How to Make Keto Chocolate Cake
Take a large mixing bowl and add 6 eggs to it. Whisk the contents using a hand mixer for them to become twice in size. Whisk until the eggs become frothy.
Before adding the eggs to the cake batter, make sure the eggs are at room temperature. It should be out for about thirty minutes for the eggs to be warm.
If the eggs are not warm enough, then simply put them in a bowl of warm water. The cake batter won't split or form lumps if the eggs are at room temperature.
To this mixture, add powdered erythritol and whisk continuously to mix everything together.
If you have granulated sweetener, then it won't combine in the batter well and the cake would have crunchy bits. So, turn it into a powder using a food processor.
Have a taste of your batter and add sweetener according to your taste. As the amount of sweetness differs within most people..
It's time to melt butter and chocolate together. Now stir until it is well combined. The chocolate tends to separate if it gets too hot quickly. So, it is better to do this process calmly. You can either use a microwave or a stove for this melting process.
After the butter and chocolate get melted, add them to the batter. Use a wooden spatula or a spoon to fold and mix the contents of the bowl.
The batter should look creamy and gooey at this stage. Then add almond flour to the mixture and stir evenly. The flour needs to be distributed evenly in the batter.
Take a large cake pan, usually the size 20 cm/ 8 inches, and cover the bottom of the pan with parchment paper. Use butter or oil to grease the paper on all sides. Now gently pour the cake batter onto the pan. Bake the cake at 170 Celsius / 340 Fahrenheit for about thirty minutes.
Then remove the pan from the oven and set it aside. Let it cool completely and then cut them into desired shapes.
Nutrition
Calories – 389kcal, Total Carbohydrates – 3g, Protein – 8.1g, Fat – 37.8g, Fiber – 0.5g, Sugar – 0.3g
Recipe Card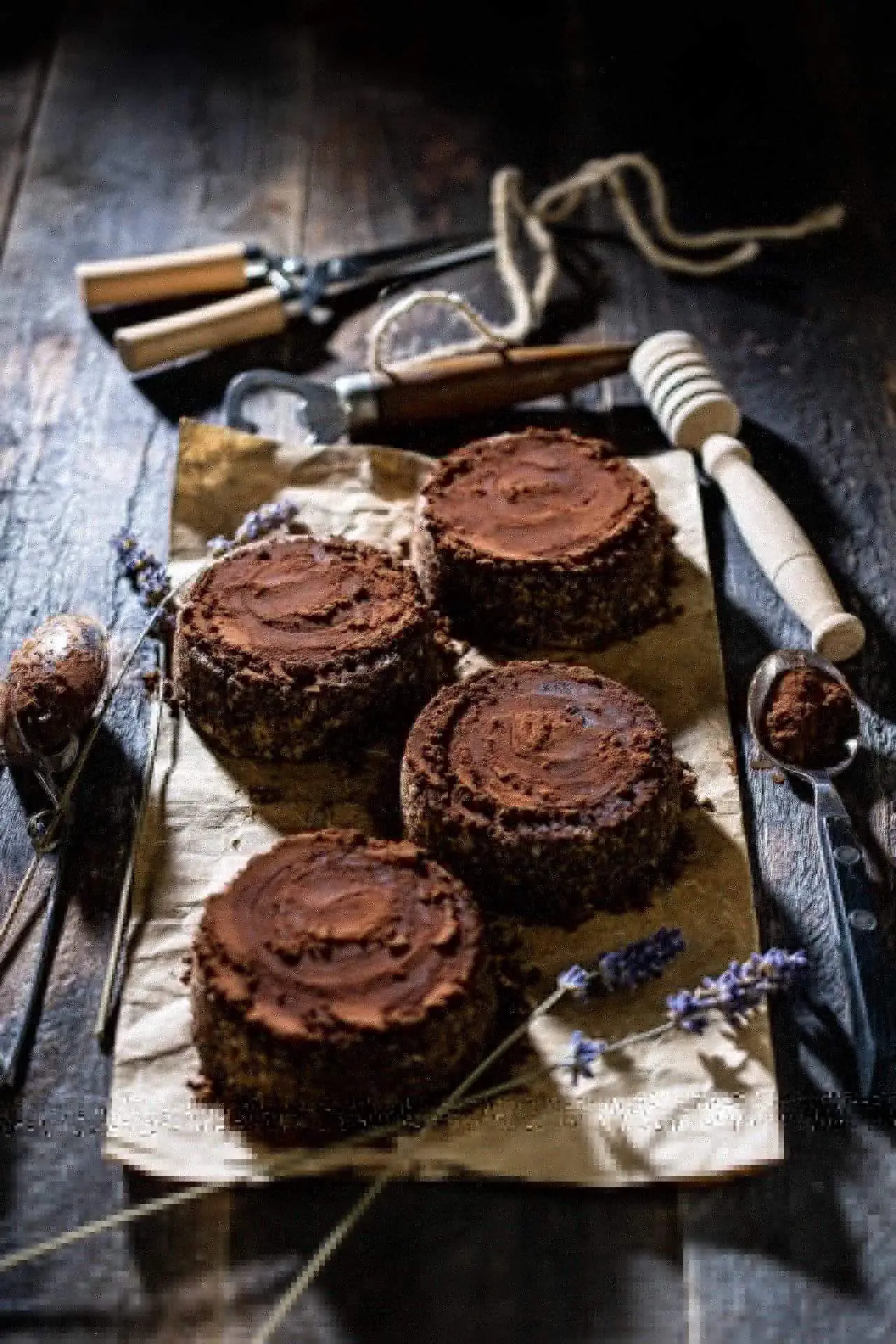 This recipe card is for 12 servings and takes about 40 minutes in total to make a keto chocolate cake recipe. This low-carb chocolate cake contains only 6 basic ingredients.
Ingredients
300 g / 10.5 oz unsweetened chocolates
300 g / 10.5 oz butter unsalted (1 ⅓ cup melted)
6 eggs
½ cup / 50g almond flour or ground almonds
1 cup / 150g powdered erythritol
pinch of salt
How to Make Keto Chocolate Cake
1. In a microwave, melt butter and chocolate and stir well. After doing this, heat it in a bowl on top of warm water. Then set it aside.
2. Then take a large mixing bowl and add 6 eggs. Whisk them completely and add sweetener to them. Mix it well.
3. To this, add melted butter and melted chocolate. Add almond flour and stir the batter using a spoon. Fold and mix.
4. Take a cake pan of 20 cm/ 8 inches and lay it on parchment paper. Grease the edges with butter and pour in the cake batter.
5. Bake for about 30 minutes in the oven at 170 Celsius / 340 Fahrenheit. Make sure the cake is cooked in the middle and it is firm to cut.
6. After removing the tray from the oven, let the cake cool completely. Transfer it to a cake stand and dust the top with cocoa powder.
Nutrition
Calories – 389kcal, Total Carbohydrates – 3g, Protein – 8.1g, Fat – 37.8g, Fiber – 0.5g, Sugar – 0.3g
2. Easy Keto Chocolate Cake With Almond Flour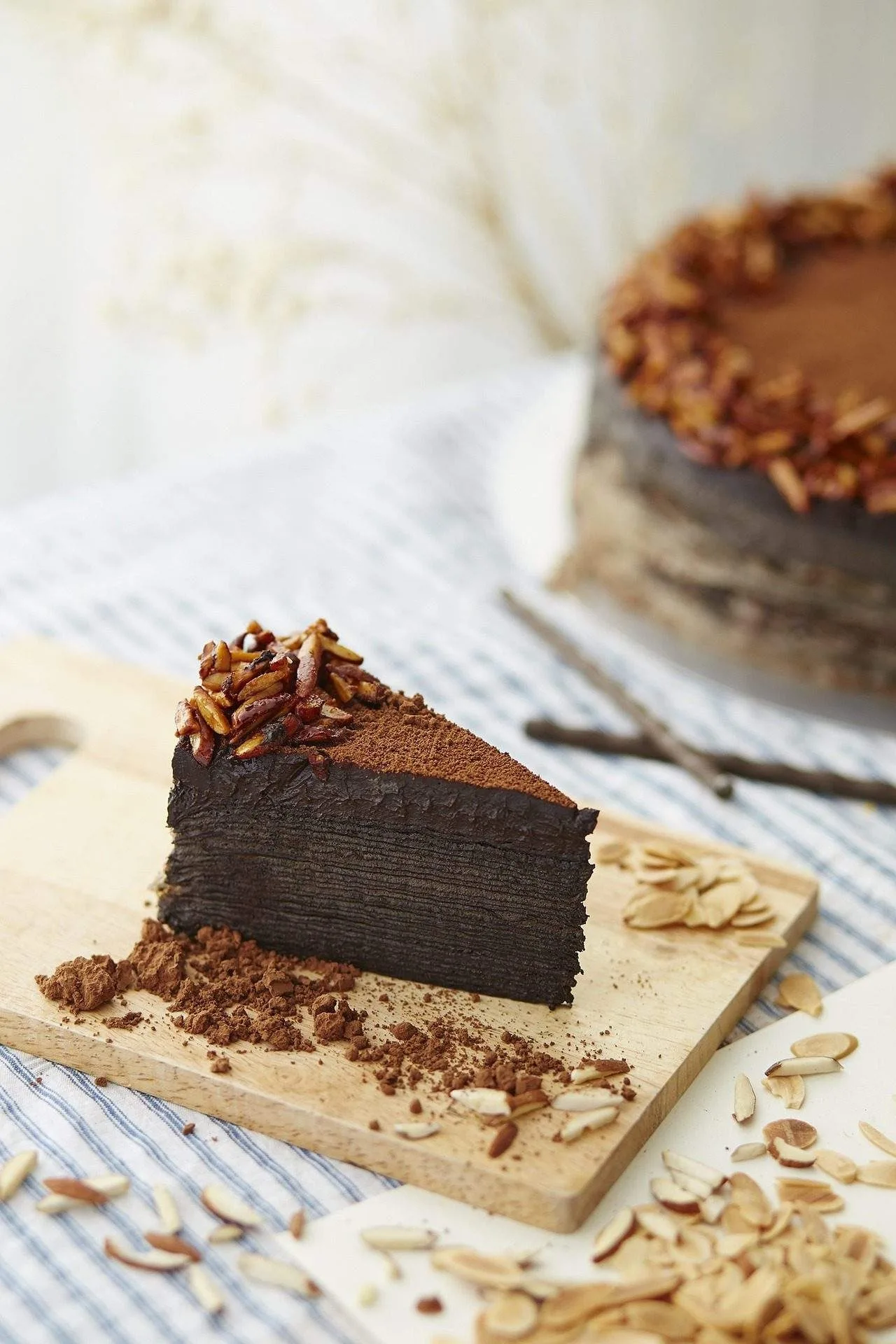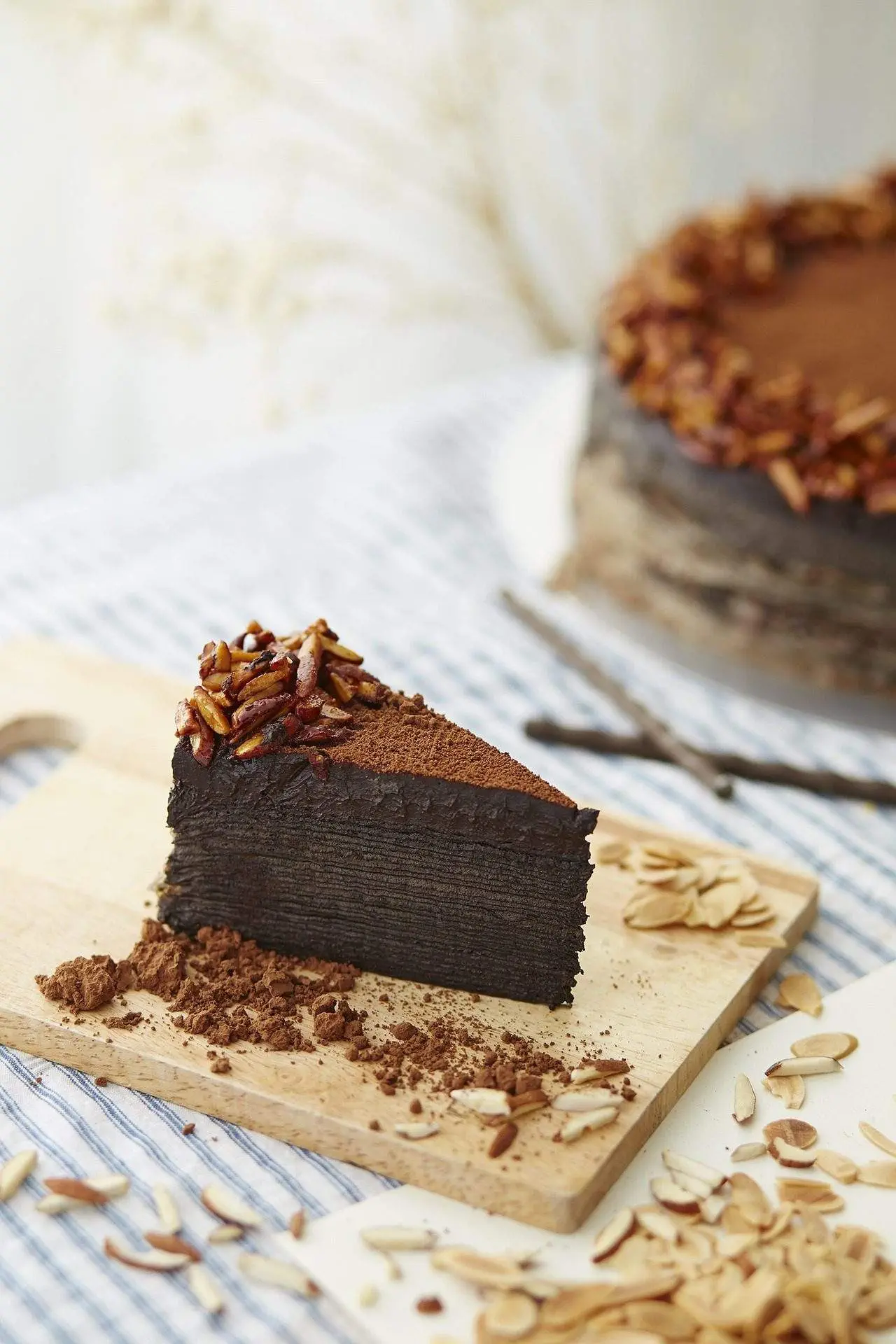 Ingredients
4 eggs, separated
15g coconut oil or unsalted butter, melted
1 tsp vanilla extract
150g almond flour
100g xylitol or sweetener of your preference
30g cacao powder, sifted
¼ tsp baking soda
½ tsp baking powder
120ml almond or coconut milk
1 tsp apple cider vinegar
For the Topping or Filling
250g Greek yogurt, drained overnight in mesh or cheesecloth
1 tsp cacao powder, sifted
1 tsp xylitol
How to Make
To begin, put the yogurt in a cheesecloth or milk bag and let it sit in a bowl for about 2 hours. It can also be done overnight for it to strain. Then add xylitol and cacao to the yogurt. Whisk the ingredients together and place them in the fridge.
Take a baking pan of 22cm and line it with parchment paper. While placing the parchment paper, crumple and wring it. Set the oven to a temperature of 200C.
In a large bowl, add egg whites and whisk. Use an electric whisk to completely whisk the eggs. In another bowl, add egg yolks. To this add vanilla extract and coconut oil. Combine them using a spoon. Then add baking soda, almond flour, apple cider vinegar, cacao powder, and xylitol.
Take the prepared egg whites and add them to this bowl. Fold and mix, while adding baking powder to this mixture. After mixing all the ingredients, transfer the batter to the prepared baking tray.
Now bake the cake at 180C for about 15 minutes and then decrease the temperature to 160C. Then bake the cake for another 15 minutes. Stick a skewer in the middle of the cake to check whether it's cooked thoroughly. You will know that the cake is ready when the skewer is sticky without the cake batter on it.
Make sure the cake doesn't turn brown quickly. Remove the cake from the oven and place it on a cake stand. Let the cake layers cool at room temperature.
Take the icing and spread it evenly on top of the chocolate cake. To finish, dust it with cacao powder or powdered sugar.
Nutrition
Calories – 227, Fat- 15g, Saturates – 5g, Carbs – 13g, Sugars – 2g, Fibre – 1g, Protein – 9g, Salt – 0.27g.
3. Keto Chocolate Cake With Cream Cheese
Ingredients
1 1/4 cups of fine almond flour
1/4 cup cocoa powder
1 tsp of instant coffee (optional)
1 1/2 teaspoons of baking powder
1/4 teaspoon of sea salt
1 cup of granulated sugar substitute
1/4 cup of unsalted butter, room temperature
3 1/2 ounces of softened cream cheese
4 eggs, room temperature
1 ounce of baking chocolate (melted)
Chocolate Ganache 
Two tablespoons of unsalted butter melted
1 ounce of baking chocolate, melted
2 tablespoons of confectioners sugar substitute
2-3 tablespoons heavy whipping cream
1 tablespoon of coconut oil
How to Make
You can make one loaf of a pound cake using these instructions. This recipe can also be used as a bundt cake recipe. Firstly, add all the dry ingredients to a bowl. Add baking powder, cocoa powder, almond flour, and salt. Mix them together and set them aside.
Take a large bowl, and pour softened butter and powdered sugar into it. To prepare the wet ingredients, beat them until it becomes soft and fluffy. To this add softened cream cheese frosting and combine it. Next, add eggs one at a time and mix them well with each addition.
Remember to always use room-temperature butter, eggs, and cream cheese. Then add the prepared dry ingredients to this bowl of wet ingredients and mix well.
The next step is to add the melted baking chocolate. For this, use a double boiler to melt chocolate or just use a microwave to melt the chocolate. After adding the melted chocolate, combine them well until it is fully incorporated with the mixture.
Now, transfer the prepared batter into a baking loaf pan of size 8×4 inches. Insert parchment paper by leaving 2 inches, in order to lift the loaf easily once done.
Set the oven to 325 degrees. Bake the cake for about sixty to seventy minutes. Before removing the cake from the pan, let it cool for around 15 minutes. Then remove the cake and let it cool aside. Later top it with the chocolate ganache.
To make the chocolate ganache, take a large bowl and add melted butter, powdered sugar, and melted chocolate. Mix them well until the ingredients are completely combined together.
Then add heavy whipping cream to the large bowl by adding a few tablespoons at a single time. Combine it well and lastly add in coconut oil. Stir well to get the sugar-free chocolate ganache. Spread the ganache according to your liking on top of the keto chocolate cake!
Nutrition Information:
Yield – 22, Calories – 187.2g, Total fat – 20.8g, Saturated fat – 9.4g, Cholesterol – 89mg, Sodium – 99mg, Carbohydrates – 4.5g, Net carbohydrates – 4.5g, Fibre – 1.2g, Sugar – 3.2g, Protein – 6.1g.
4. Keto Chocolate Cake With Chocolate Frosting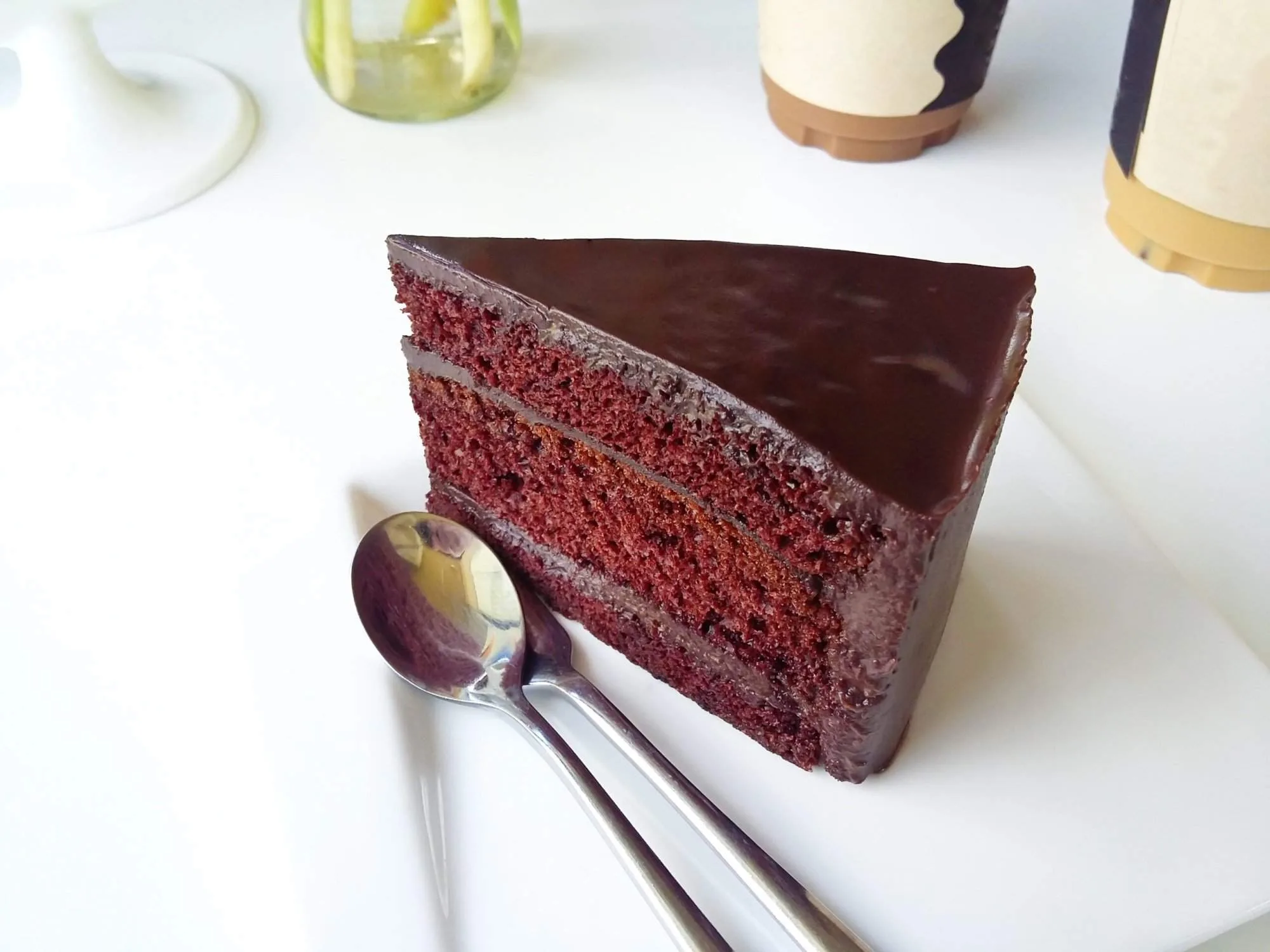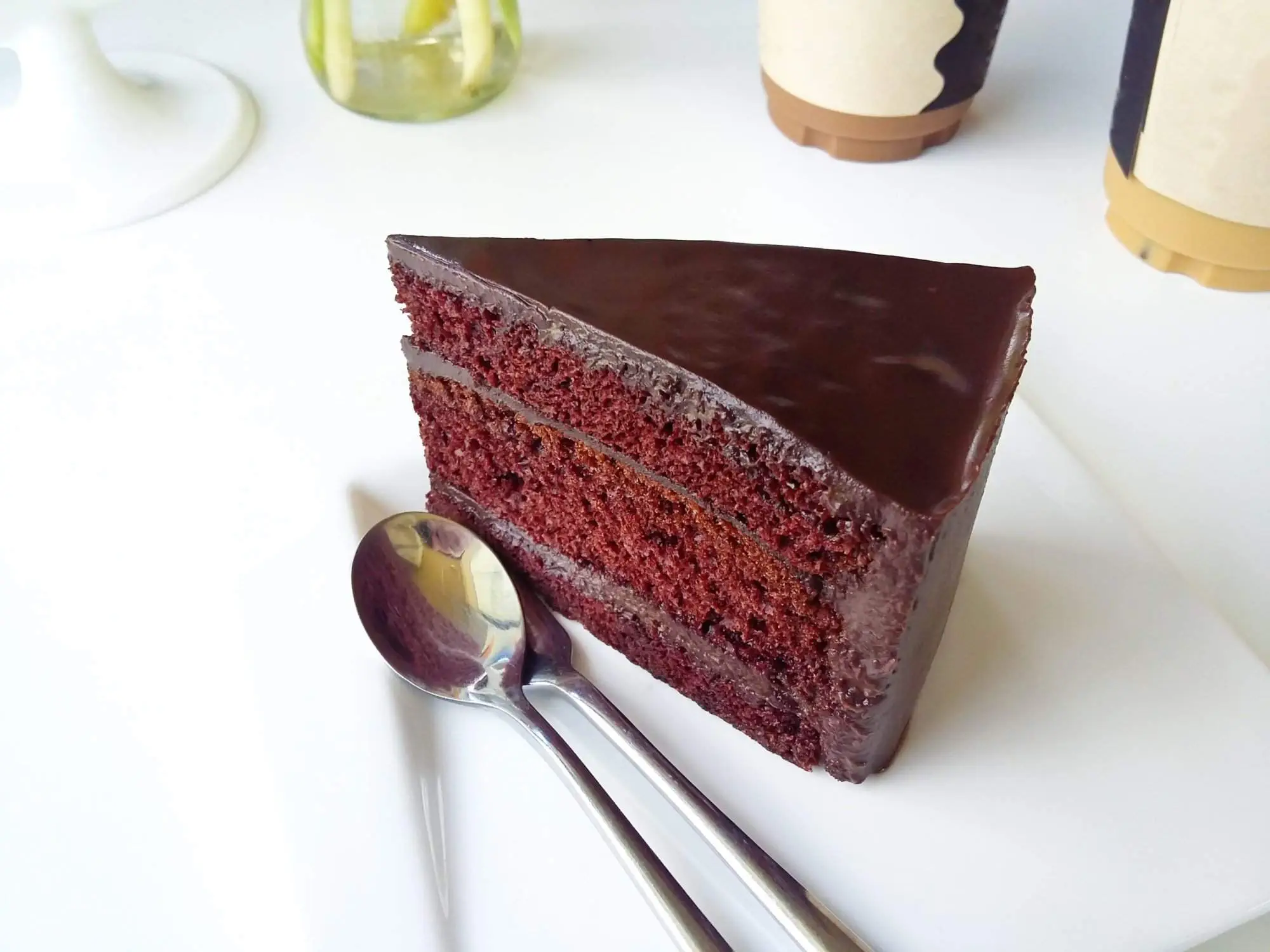 Ingredients
Butter
4 large eggs
½ cup melted unsalted butter (at room temperature)
2 tsp stevia powder
1 tsp vanilla extract
1 cup ground almond flour
½ cup unsweetened cocoa powder
½ tsp kosher salt
½ tsp baking soda*
For the Chocolate Frosting:
½ cup unsalted butter
¼ cup heavy cream
20g unsweetened cocoa powder
1 tsp vanilla extract
1 ½ teaspoon stevia
How to Make
You can make this easy keto chocolate cake from scratch or also substitute any ingredient from this recipe.
In a mixing bowl, add eggs, butter, vanilla extract, and stevia. Mix them together. It is better and easier to use a hand whisk instead.
Then add almond flour and cocoa powder to the bowl. Whisk until combined. After it is well combined, add baking soda and salt. Mix it well.
At this stage, the batter will look thicker than before. Then, transfer the batter into a baking pan of 8x inches. Grease the pan with butter on all sides. By doing this, the cake would not stick to the baking dish.
Be gentle while pouring the batter into the pan. Use a spatula to even out the top of the batter. Bake at 325 degrees in the oven for about 18 to 20 minutes.
Insert a toothpick to check if the cake is cooked. Remove from the pan and set aside. Let the cake cool completely for around 1 hour.
Start making the frosting for this cake when you wait for the cake to be cooled down. Take a mixing bowl, and add softened butter, heavy whipping cream, stevia, vanilla extract, and unsweetened cocoa powder. Whisk them until combined or use an electric whisk to lessen your work. Whisk for about 2 minutes, till it becomes soft and fluffy.
Spread the frosting on top of the cake and enjoy!
How to Store Keto Chocolate Cake
It is possible for a leftover cake to be present. Don't worry as you can store these cake layers and have them later on!
Slice the leftover cake and place it in an airtight container. Then refrigerate the cake. It will be good for around 5 days in the refrigerator. You can store both frosted keto chocolate cake and unfrosted cake too.
When you plan on eating the stored cakes, take them out an hour before eating them. It is better and tastier to have the cake at room temperature.
SUBSTITUTIONS For this Recipe
This cake can be altered in many ways. The first one is that the cake can be eaten without the frosting. Not every person likes frosting. You can have this for breakfast when the cake is unfrosted.
This cake can be dusted with powdered sweetener or powdered sugar. You can also use whipping cream or chocolate whipping cream.
To make a twist add chocolate chips in the batter or unsalted pecans. Coffee addicts can dust espresso powder on top of the cake.
Nutritional Information
Serving – 1 slice, Calories – 326kcal, Carbohydrates – 7g, Protein – 7g, Fat – 32g, Saturated Fat – 16g, Sodium – 170mg, Fiber – 4g, Sugar – 1g
5. Mug Keto Chocolate Cake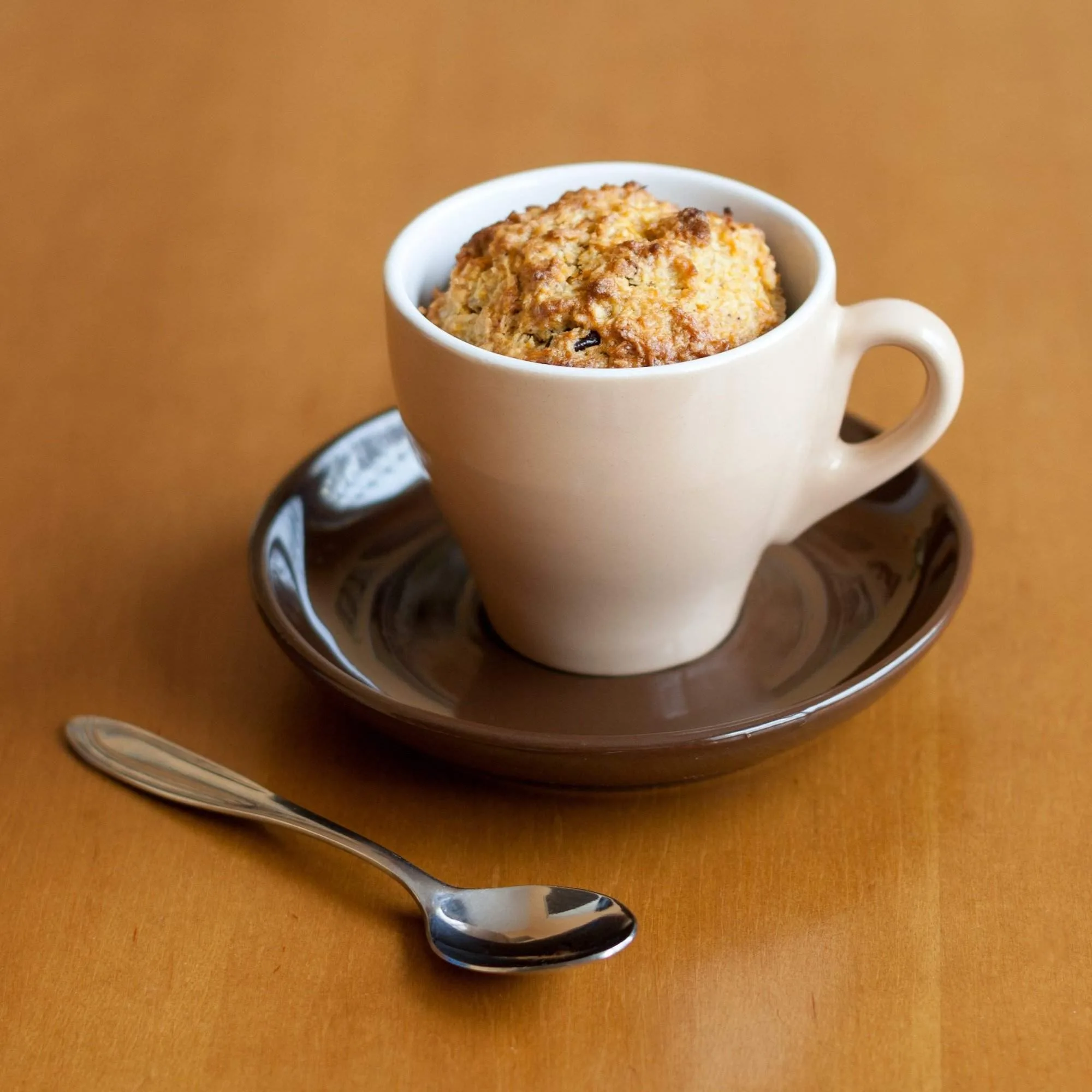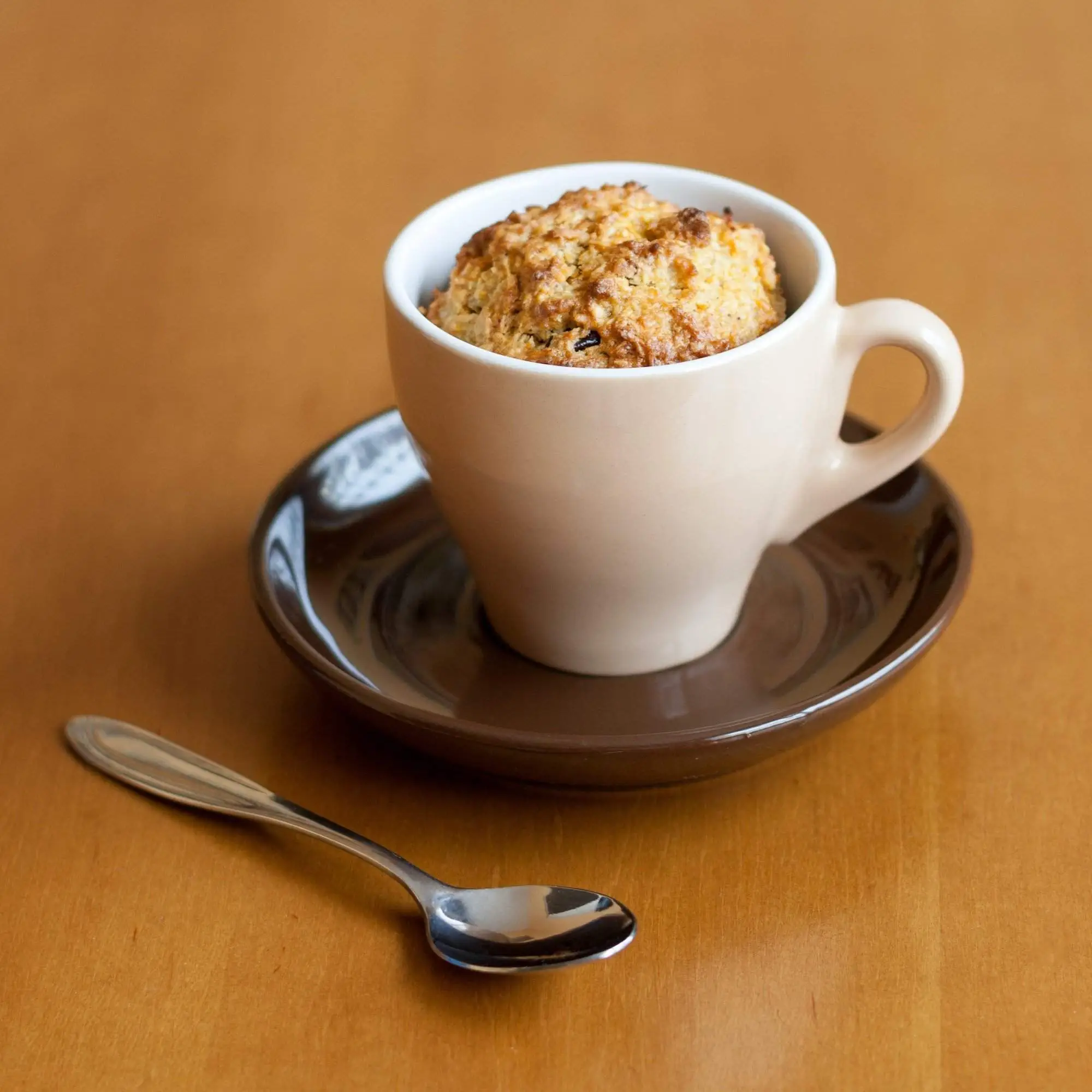 There is no person in this world who would not crave a mug of chocolate cake at least once! This is not only a chocolate cake but a keto chocolate cake. This recipe is under 5 minutes and is as delicious as the big cakes. You can have this as a snack or breakfast as it is that easy to make!
Ingredients
1 Large Egg
2 Tbsp Salted Butter
2 Tbsp Almond Flour
2 Tbsp Unsweetened Cocoa Powder
1 1/2 Tbsp Erythritol or Splenda
2 tsp Coconut Flour
1/4 tsp Vanilla Extract
1/2 tsp Baking Powder
How to Make
Take the mug that will be used for baking and add exactly 2 tablespoons of butter. After doing this, place the mug in a microwave and melt the butter for 25 seconds. Use a glove as the mug will be hot.
Add sweetener to the butter and mix well. Feel free to use any type of low-carb sweetener in this recipe.
To the melted butter, add the rest of the mentioned ingredients one by one. First, add 2 tablespoons of cocoa powder and mix it well. Avoid the formation of lumps.
Then gradually add almond flour, vanilla extract, baking powder, and coconut flour. Mix it well and let the ingredients combine.
You can also split the cake batter into two mugs if you are making two mug cakes.
Place the mug in the oven and set the temperature accordingly. Bake the cake for 1 minute. The baking time differs in some ovens. Stick a toothpick to see the consistency of the cake. If it isn't cooked through, then bake it for an extra 15 seconds.
You can top it with whipping cream or dust it with powdered sweetener. This sugar-free chocolate cake takes only 1 minute to make while the other keto cake recipes take more than 40 minutes.
Nutritional Information
Calories – 405, Fats – 36.94g, Net Carbs – 5.68g, Protein – 12.31g, Carbs – 13.06g, Fibre – 7.2g.
As an Amazon Associate, Icy Canada earns from qualifying purchases.
[amazon_auto_links id="81298"]
The Icy Canada team strives to create content that matters. It's why our content is written by travel writers, authority experts, well-known authors, and niche experts. Our content is also periodically reviewed by expert authors for accuracy and trustworthiness.
As an Amazon Associate, Icy Canada earns from qualifying purchases. [amazon_auto_links id="81298"]