Big-shot employers across the globe are looking for diversified talent. This is a good time for you to decide if you want to study abroad.
Getting an international degree will boost your resume. And if you've worked part-time along with it, then it will be even better. If studying abroad is meant for you or not is a very personal topic.
Here's Why You Should Consider Building A Career in Canada
Here are some reasons that will convince you to build a career in a great country like Canada.
1. Reasons Why You Should Study Abroad
Before we talk about Canada in particular, we must answer the question of studying abroad. Let's look at some solid reasons you should consider studying abroad in countries like the USA, Canada, Australia, New Zealand, and Germany.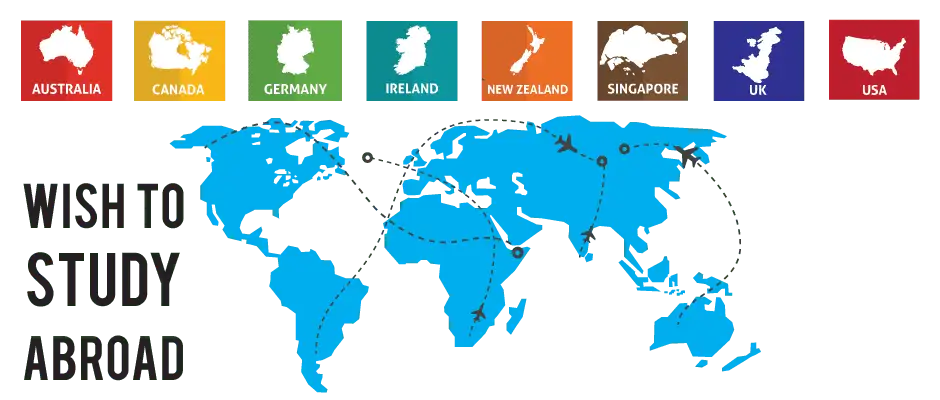 But if you are someone who wants to study abroad, then there are four good reasons why you should:
1.1 You are Very Independent
If you are adventurous and enjoy independence, you better pack up and head over to a university abroad. It would help if you were open to cultural shocks and feeling homesick. You also have to be open to new ideas and opportunities.
1.2 You Want to Work For an International Company
Studying abroad will help your resume stand apart from the rest. And if you want to work for an international company, studying abroad has become a must.
There is nothing wrong with it. Employers appreciate the efforts you would've taken to leave your family and research in a foreign country.
1.3 Find an Adviser You Want to Work With
Apart from finding a good university with the desired curriculum, you will also find an adviser you will want to work with for a long time. It will help when you want to go ahead and do a doctorate.
1.4 You Know it Won't Be Easy
Keeping a practical approach will help you a long way. It is not going to be easy. There will be more bad times than good. But if you believe it will be right in the end, you will stick to it.
Be careful before making a decision. Do not over-romanticize your life abroad. Nothing comes easy; you have to be patient.
2. 3 Best Universities in Canada for International Students
Now that we've tackled why you should study abroad, let's look at Canada as a destination for your career by looking at some of the Great White North's best institutions.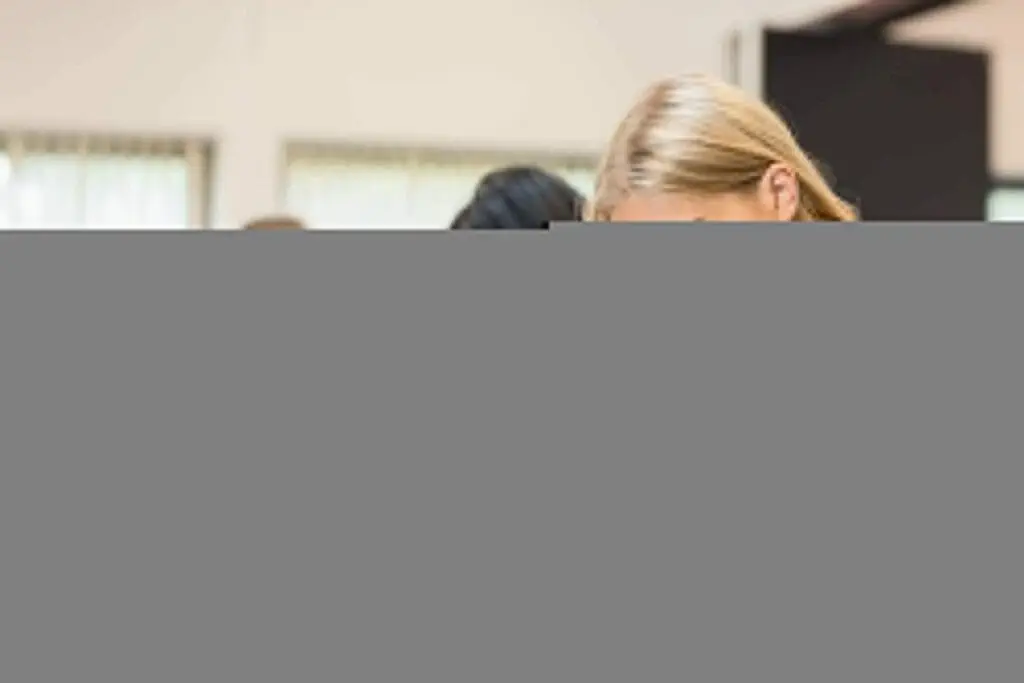 Canada's multicultural country is famous for its top-quality education, safe and secure environment, and versatile student culture. Canada has a lot to offer for postgraduate students.
The North American country's median age is 44 years, requiring both skilled and unskilled labor. It is the leading country in immigration reforms and has exceptional employment opportunities.
Here are the top three universities in Canada for international students:
2.1 McGill University
McGill University is unarguably the best university in Canada. It is a favorite among international students for its excellent quality education and rankings.
Located in Montreal, McGill University has the most environment for international students. It has high employer activity, which ensures high-paying jobs.
Tuition fees are meager, and the university also offers a lot of scholarships. The best courses to study are business and management, engineering, and finance.
2.2 University of British Columbia
It ranks 50th in the QS World University Rankings. This university is top-rated among international students as well. Vancouver is the costliest city in the world and has a high standard of living.
Despite that, there are great student accommodations, and you can also work part-time to cover the costs. The best subjects to study at the University of British Columbia are economics, engineering, and science.
2.3 University of Alberta
With its impeccable support services and high-quality education, the University of Alberta gets over 6,500 international students every year.
It is a tiny city with unlimited opportunities. The cost of living is also meager, giving you the chance to save money and explore around more.
The weather is usually cold ten months a year, so that might take a little adjusting. The best courses to study at university are science and management.
3. 10,000 Working Visas Released By Canada
While releasing its 2018 Immigration Policy, Canada announced that it would issue 10,000 working visas for young Irish people.
Canadian Immigration Services will be welcoming one million immigrants over the next three years. Young Professional and Working Holiday permits are available for working people between 18 to 35 years of age.
People can work in the country on this visa for two years. If a person comes on an International Co-Op visa, they can do it until one year only.
Thousands of young Irish people migrate to Canada every year. It is a favorite country among many Irish jobseekers. Recently, the Canadian government said that they are expanding their immigration policies.
Canada has a median age of 41. Around 5 million people will retire in 2021. This means Canada needs a workforce.
Old age is a threat to their economy. The Canadian government said that immigration had enhanced Canada.
3.1 Wants to Strengthen the Economy
A statement released by the Canadian government said that Canada is committed to immigration and is looking forward to welcoming more immigrants.
They want to make Canada healthy through economic growth and build a big, diverse community. Canada's government will do everything it takes to preserve peace and safety in the country and maintain border security.
Immigration plays an essential role in pushing the economy forward. Canada is in a better position because of its immigrants.
The country has a 75 percent growth rate because of immigrants and wants to increase it to 100 percent in the coming years.
In 2017, Canada welcomed around 300,000 Syrian refugees. Prime Minister Justin Trudeau was there to accommodate them all. Canada is leading the game when it comes to immigration.
4. Canada is Becoming A Hotbed For Startups and Innovation
Canada is on its way to becoming the preferred destination for many 'technopreneurs' worldwide. Toronto is set to edge out Silicon Valley and other places elsewhere, like, for example, many European countries.
The country north of the USA has taken extraordinary measures in making the place attractive to businesses and entrepreneurs. It is not a surprise that this development coincides with the political changes happening globally.
For example, the Canadian government launched a startup visa this year. It allows foreign entrepreneurs to pitch in their innovative business plans to investors and have a PR if they come on board.
Simultaneously, the political class in both Toronto and at the national level has adjusted policies and taxation levels to complement the attraction. As more highly skilled talent migrates over to Canada, existing businesses and startups are lapping it up at a fast pace.
Another event that propelled Canada and, more specifically, Toronto was the US administration's anti-immigration stance. Many workers in the technology sector are migrating or planning to migrate to Toronto. Their reasons are multi-fold.
As if the scaremongering and immigration reforms were not enough, their primary reason seems to be the arduous journey in obtaining the coveted green card. According to some of the US, getting permanent residence in Canada is much more comfortable.
The heuristic view on this situation suggests that Canada capitalizes on the visas and immigration fiasco that the US is undergoing. It is not necessarily a bad thing, though. Competition is always good for business.
There is no conceivable doubt that when the US realizes what it is losing, there will be a quick reversal in its policy. Or it may begin to relax its visa norms.
In any case, the winner of this competition will neither be the US, nor Canada, or any other developed country. It will always be you – the skilled migrant.
5. Skilled Immigration to Canada: Express Entry
Now, considering that you've decided that Canada is the right place for your future, here is how you start the process of immigration to the North, and fast!
5.1 The Express Entry
So, the Canadian government has implemented the Canadian Express Entry scheme. Under this, the Canadian government recruits skilled workers through an online process.
This portal has got a wide range of success and even enabled many unemployed skilled workers to earn their livelihood.
The Canadian Express Entry has even initiated the Federal Skilled Workers program. Many people even got benefited from this Canadian initiative.
But they need to fulfill some of the needs to get qualified under Express Entry or to work under the federal skilled worker's program.
They need to have a job offer in Canada or show that they can survive without a job – on their own money. The Proof of Funds required depends on the number of members of the family.
Additionally, the amount changes each year. For instance, in 2017, if only one has applied for immigration, he has to show a minimum amount of around CAD 12,300 to be eligible. When two persons are using it together, the amount is more than CAD 15,000.
There is segregation of the skills, which is done by the Canadian National Occupational Classification. Based on their efficiency, there are skill levels O, A, and B.