Be part of the Stanley Park Horse-Drawn Guided Tour in Vancouver available on various days throughout the months and the tour embarks from the Coal Harbour parking lot.
If you're in Vancouver and still haven't visited Stanley Park, you're definitely missing out on something. A major tourist attraction in downtown Vancouver, Stanley Park is a natural rainforest, full of greenery.
Sounds like a good escapade from the regular cityscapes, right? FEVER has brought all the more reason to visit this wonderful park in Vancouver, that too in a horse-drawn carriage. Sounds super fun, right? 
1. What's the Program?
Stanley Park is a beauty in itself, but this horse-drawn carriage ride is bound to amaze you. Feel like you've been transported to some faraway wonderland, where a Disney character is being carried on a horse-drawn carriage in some fancy park.
Also, there's a guide who'll help you get the most out of this experience with facts about the surroundings and point out the best parts of this park.
Also, you'll get to witness the amazing Vancouver skyline along with the iconic Lion's Gate Bridge and even the Seawall, as well as the nation's first Totem Poles.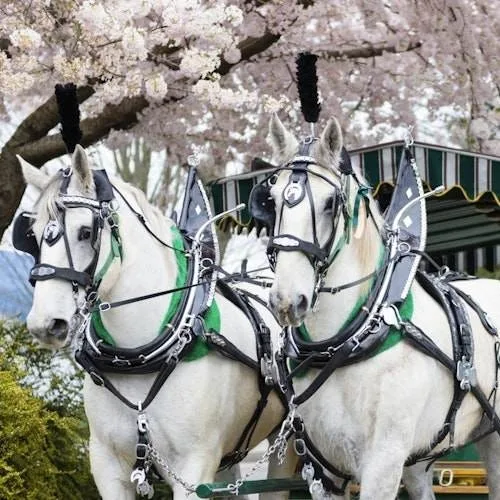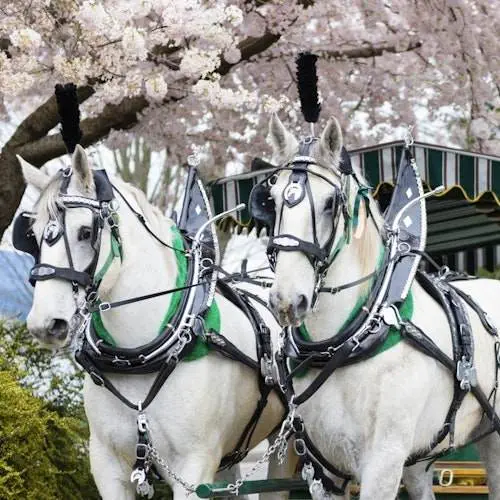 2. Location
Even though the tour will be primarily in Stanley Park, as for the starting point, you can go to the Coal Harbour parking lot, near the information booth at Stanley Park's Georgia Street entrance for the kiosk for the horse-drawn carriage.
The tour will start and end at the same point, so one must not worry about having to walk all that distance all over again. 
3. Timing and Duration 
The tour starts at different times every day and you may refer to the same while booking your tickets and choose time slots according to your convenience.
The event is going on and is available on various dates and each event is for a duration of 60 minutes.
The tour departs every 20-30 minutes daily, so one must not worry about not getting a chance to witness this exceptional tour. 
4. Age Restriction and Other Additional Information 
There is no certain age restriction as such. People of all age groups may indulge in this tour.
However, children must be accompanied by adults. The horse-drawn tours are wheelchair accessible and are covered, thereby making it safe to travel irrespective of the weather conditions.
All the carriages also have lap blankets and rain covers whenever needed. 
5. Tickets and Other Additional Expenses
Tickets are divided according to age groups – Adult that is 13-64, seniors that are above 65, and students the ticket prices are reduced.
For adults, the tickets are for 60 Canadian dollars each, and for students and senior citizens, the tickets are for 56 Canadian dollars.
The ticket price includes all handling charges, taxes, and fees; however, the parking fee in Stanley Park is not a part of the package.
The tourists may tip the guide as optional gratuities are allowed.
Tickets are available on FEVER; so come and enjoy this Victorian experience on a horse-drawn carriage at Stanley Park.
Get your tickets now! 
6. Important Details for the Stanley Park Horse-Drawn Guided Tour
What –

Stanley Park Horse Drawn Guided Tour.

When –

On numerous dates.

Where –

Stanley Park, Vancouver, Canada. 

Time –

Different time slots are available. 

Tickets –

On

FEVER. 
As an Amazon Associate, Icy Canada earns from qualifying purchases.
[amazon_auto_links id="81298"]
The Icy Canada team strives to create content that matters. It's why our content is written by travel writers, authority experts, well-known authors, and niche experts. Our content is also periodically reviewed by expert authors for accuracy and trustworthiness.
As an Amazon Associate, Icy Canada earns from qualifying purchases. [amazon_auto_links id="81298"]