Soccer, one of the most well-known games in the world is super entertaining to watch for everybody. But how long is a soccer game? Is it like baseball? As an American, you might have a few questions. We can answer them.
1. What Is a Soccer Game?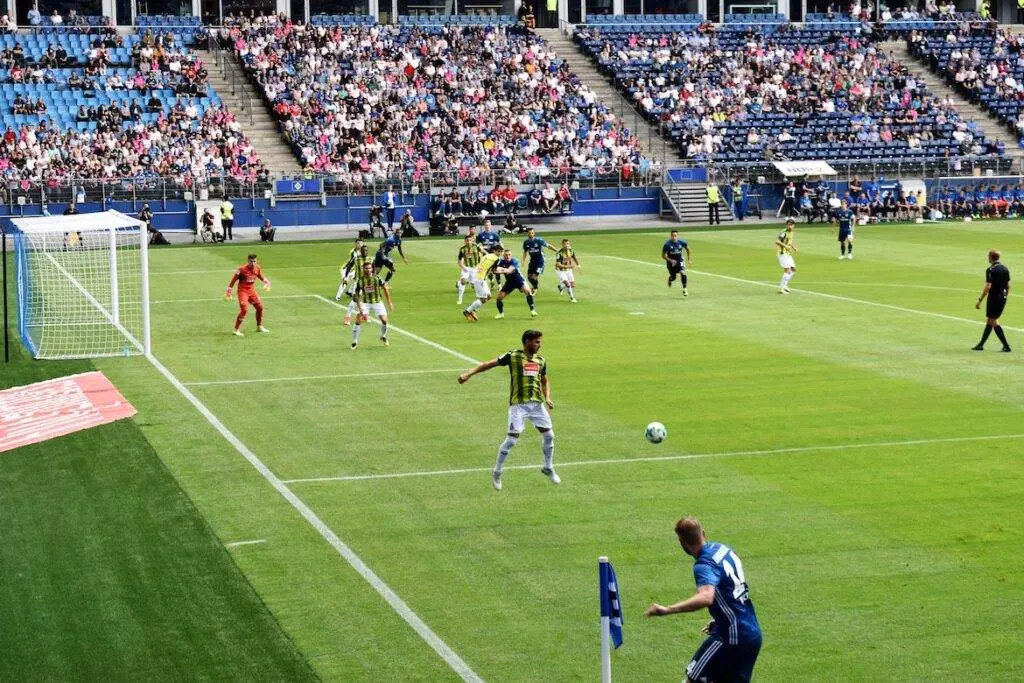 One of the most remarkable and well-known games, soccer is also called football. Normally, it is called soccer in North America and the rest of the country calls it football.
The game of soccer is played between two teams of 11 players consisting of one goalkeeper each. Soccer is played on a pitch in the shape of a rectangle with a goal net at the ends.
The most prominent soccer tournament is FIFA World Cup matches. The objective of the soccer team is to the goal of the opponent team by throwing a football using its legs into the goal net.
A referee and two linesmen control the tournament and if one rule is broken by any of the team members a penalty is given to that team.
2. How Long is a Soccer Game?
Soccer games usually are 90 minutes long. This 90-minute game time consists of two 45-minute halves.
Also, 15 minutes of halftime interval between the two halves is given to the players. During this break team members relax and get encouragement and suggestions from their coaches.
3. How Long is a Professional Soccer Game?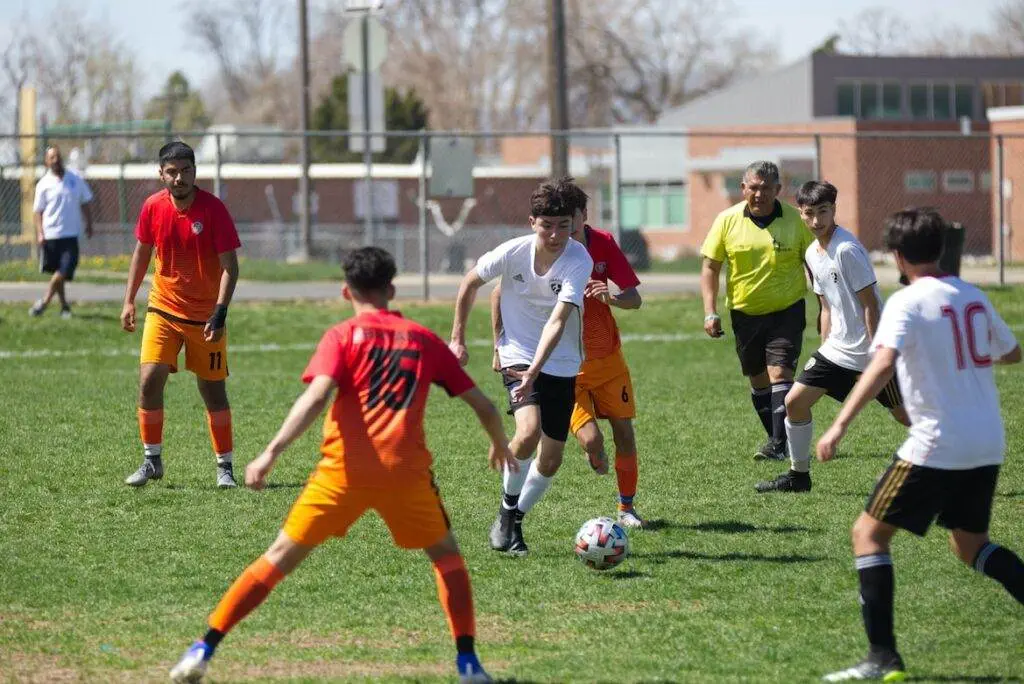 According to the regulation time, generally professional soccer games last for about two hours. This happens from the first whistle to the last whistle. Soccer match comprises two 45-minute halves.
Usually, in a professional soccer game like the FIFA World Cup, the match lasts with extra time. All the soccer matches, rules and timings are almost the same.
The first half of a match, which is 45 minutes does not stop for that whole period. Stoppage time is added at the end.
The referee decides the stoppage time in the end. This can be one minute or even five minutes long depending on the number of times the match stopped.
Between both halves, a half-time interval of 15 minutes is given to the players to relax, discuss and take advice from their coaches.
3.1. Stoppage Time in the Soccer Match
How long is a soccer game with stoppage time?
When in the end, a 15-minute halftime break is given to the players, extra time can be added. This extra time is named stoppage time in the soccer tournament.
There are many reasons behind this extra time called stoppage time. These reasons are as such:
When players are injured and either need treatment or replacement.
Due to discipline regulations, stop when a foul happens by any team.
Needs refreshments or cooling drinks for players.
Celebration of a team during the goal time.
Referees can add times how much they want but they can't reduce the time of the halves.
3.2. Overtime Play
Let's see how long is a soccer game with overtime play.
Overtime periods are expected in the match for teams. When both the teams tie and if the winner is yet to be decided to move on to the match for the tournament, overtime becomes necessary.
Here, the game shortly goes to either a replay or a penalty kick shootout.
If the match is again tied, it will directly go to a penalty kick. This happens to decide the winner and the team to move forward to the next round.
A team takes 5 penalty shootouts each and if the game is tied again a similar process of overtime period takes place until the winner is decided.
3.3. Game Clock in the Soccer Match
Generally, sports that use a game clock, stop it a few times during the whole game. But this doesn't happen in soccer games. The soccer clock doesn't stop even if it becomes a necessity such as an injury to a player or.
Some matches in the soccer game end with less than regulation time but the referee tried for accuracy in the match and went for 90 minutes to end the game.
4. How Long Does a College or High School Soccer Game Last?
The NCAA soccer regulation book states that the college soccer game time consists of two 45-minute halves. There are a few regulations in the book as mentioned:
The match is allowed to be prolonged for the penalty kick.
Before starting the game, when a coin toss happens winning team decides which way to go.
Two times extra 10-minute duration will be played, where if the first team scores a goal will win the match.
The teams can switch ends if more period is required in the match.
When a winner is yet to be declared after a draw match, overtime is played. A penalty shootout will go to decide the winner.
High school soccer games follow the rules of the state, which are followed by the National League of State High School Association.
High school soccer game is a total of 80 minutes, with 40 minutes of two halves each with 10 minutes of break in between.
5. How Long is a Youth Soccer Game?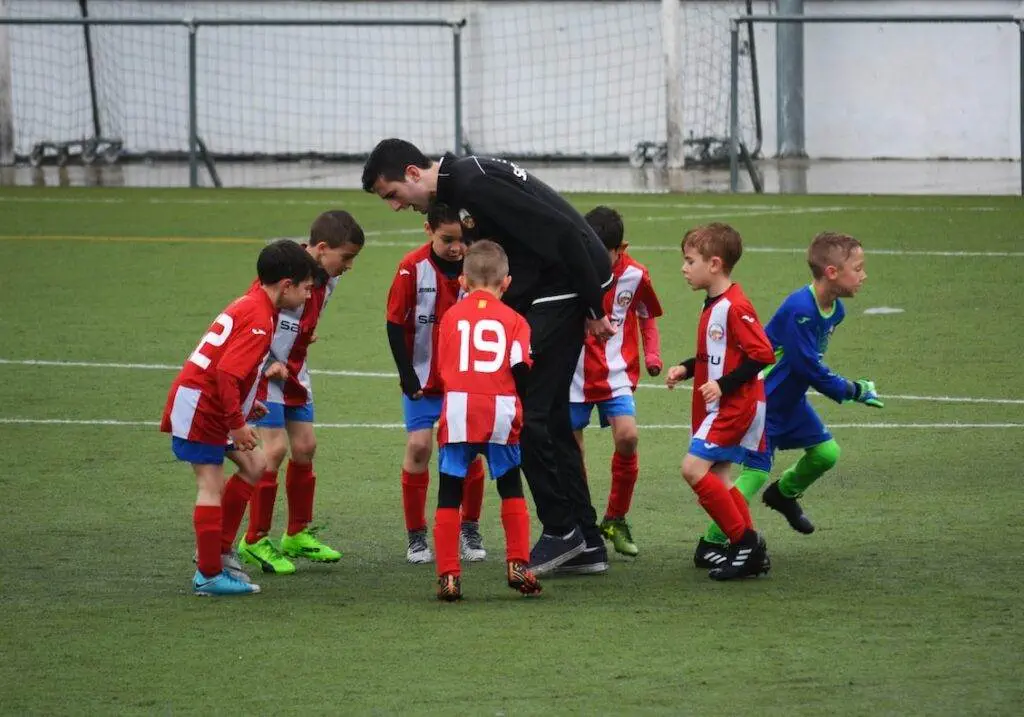 Youth soccer games follow different soccer rules such as the number of players in a team can be more than 11 substitute players might also be higher.
Youth soccer rules depend on the age of the players. For youth soccer leagues, the game time is not 90 minutes long, it depends on the age of the player.
5.1. Age Group Under 6
There are 4-quarter lengths of 6 minutes each. This is the short period with kids playing tournaments at this level.
Coaches rotate the position at the end with substitutes to give chances to most of the kids and learn. The kids are given half-time of 10 minutes with no overtime.
5.2. Age Group Under 8
There are four quarters of 12 minutes each. Half time is given to the players if 10 minutes with no overtime.
5.3. Age Group Under 10
There are two rounds of 25 minutes each with a halftime of 10 minutes. First age group from quarters to halves. Also, this is the last youth soccer league to play fame with no overtime.
Players learn new things in the game in this youth.
5.4. Age Group Under 12
There are two rounds with 30 minutes each adding 10 minutes of break time. It is the first youth soccer game which has overtime.
There is not anything new for the players, they just have to get the knowledge about overtime.
5.5. Are Group Under 14
There are two rounds of 35 minutes each, adding 10 minutes of break time. Players will have to learn and grow in the game to get selected for higher levels of tournaments of soccer.
An overtime of 10 minutes each is also given to the players.
5.6. Age Group Under 16
There are two rounds of 40 minutes each adding on 15 minutes of half-time.
Overtime of 15 minutes each is given to the players after the halves. The players in these youth leagues are the first-timers for the 15-minute halves.
5.7. Age Group Under 19
Two rounds of 45 minutes are there in this age group. Additionally, 15 minutes of halftime and 15 minutes of overtime are for the players. At this age, players have to decide about their soccer career. They will learn to grow in the game for higher tournaments.
Generally, for youth soccer players, it is more of a learning period than a competition. Due to their age youth soccer games have an additional number of substitute performers.
Extra time is also added when the match tie and winner are not yet declared. Therefore, for some tournaments overtime is added to determine the champion team of the tournament.
Usually, for the younger players, the motive is more of child game development rather than winning the game.
6. Soccer Match Length and Other Sports Match Length.
Let's see how long is a soccer game and other sports games.
Professional soccer matches are pretty smooth in comparison with other sports matches. As per the length of the game is concerned soccer matches are quite predictable. There are no advertisement breaks in between the match to increase the timing of the game.
Fans of soccer games are always excited due to the predictable character of the match.
Other sports like baseball don't have a clock, therefore they couldn't define the extra time of the match. Due to this these, games can last for even six hours and it can become suffering for the fans.
7. How Long Does a Soccer Game Last on TV?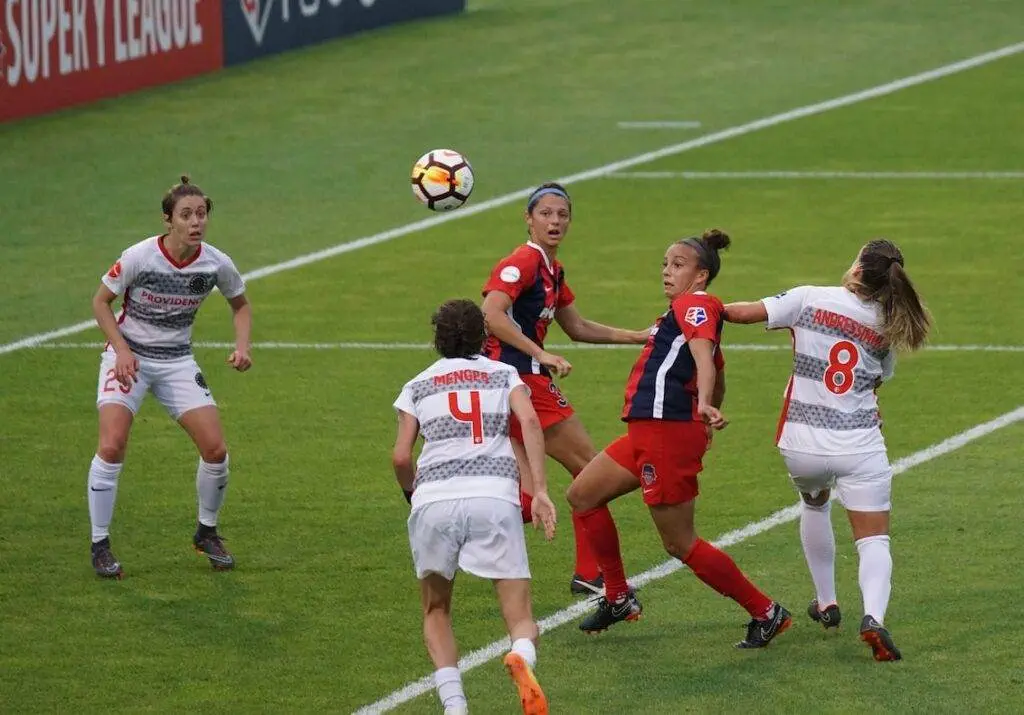 When you decide to watch a game of soccer on TV, you might wonder how long is a soccer game on television.
Professional soccer games on TV last a bit longer compared to watching soccer games in person. This is because of the commercials TV consists of in between. Even though a soccer game lasts for 90 minutes but soccer game on TV can last for about 115 minutes.
Throughout the 115 minutes, it will cover 45 minutes of two halves, 15 15-minute breaks, stoppage time, overtime, commercials and commentary.
Additionally, extra time can also include stoppage time, post-interviews, pre-interviews, behind the scenes footage.
Final Words
Here, in this article, you might get an idea of how long is a soccer game. Most of the professional soccer games last for about 90 minutes with extra time whereas the youth game period depends on the age.
To not spend too much extra time unnecessarily, you should also look forward to other factors of the game times. These times include overtime and stoppage time. Also, to cover the time lost you should always watch the factors of the game.
Considering all the factors to cover the time lost, it becomes much easier for the fans to enjoy and have fun throughout the game.
If you are a first timer to visit a soccer game to watch, consider all the factors and get the experience of watching a soccer game. How long is a soccer game, depends on the type of watch you are watching.
When it comes to time usually the fans want a predictable time to not waste their time. Therefore watching soccer games sounds fun to the fans.
FAQs
Q1. How long is a soccer game considering all the factors?
The soccer game will last for about 90 minutes which consists of two 45-minute halves. But considering all the factors like break time, stoppage time and overtime, it can last for about two hours.
Q2. How much time do FIFA World Cup soccer games last?
According to the regulation FIFA World Cup soccer game lasts for about 90 minutes similar to other professional games. These 90-minute matches are divided into two halves 45 minutes and 15 minutes of halt time.
Q3. How many substitutes can be used in soccer?
Professional matches consisted of seven substitute players. But only three players are allowed during the match for the replacement in the form of substitute players.
Due to injury if the players are exhausted while playing the game, they use substitute players.
Q4. Why is a soccer match of 45 minutes?
The duration of a soccer match of 90 minutes with 45 minutes of two halves was set in 1866. This happened during the conflict between London and Sheffield. During that time both teams resolve the issue by deciding to play for 90 minutes.