You hear stories of your friends or someone in your family not getting legal justice and you are thinking why you can't do something about this? In a world where so many people are confused about what they want to do with the life they have given, I think you just got the purpose of yours. But now you are thinking about how you'll be able to help them or someone like them. For that, you'll have to pursue law.
And we're going to talk about how to become a lawyer in Canada.
From the eligibility and necessary formal legal education to the admission process of getting into a Canadian law school. So that you can get a law degree and start practicing law and help your friends and family or someone who's in need to get justice.
Unfortunately, we are not Michael Ross and no Harvey Spector is coming to rescue us. This is real life; there are some ethical and professional responsibilities we need to keep in our mind to practice law in Canada. The series "Suits" can help you to understand how a lawyer thinks and how the big firms act, but not how to become a lawyer in real life. So, let's start this journey and provide you with a path so that you can walk on it and help the people in need.
1. How to Become a Lawyer in Canada?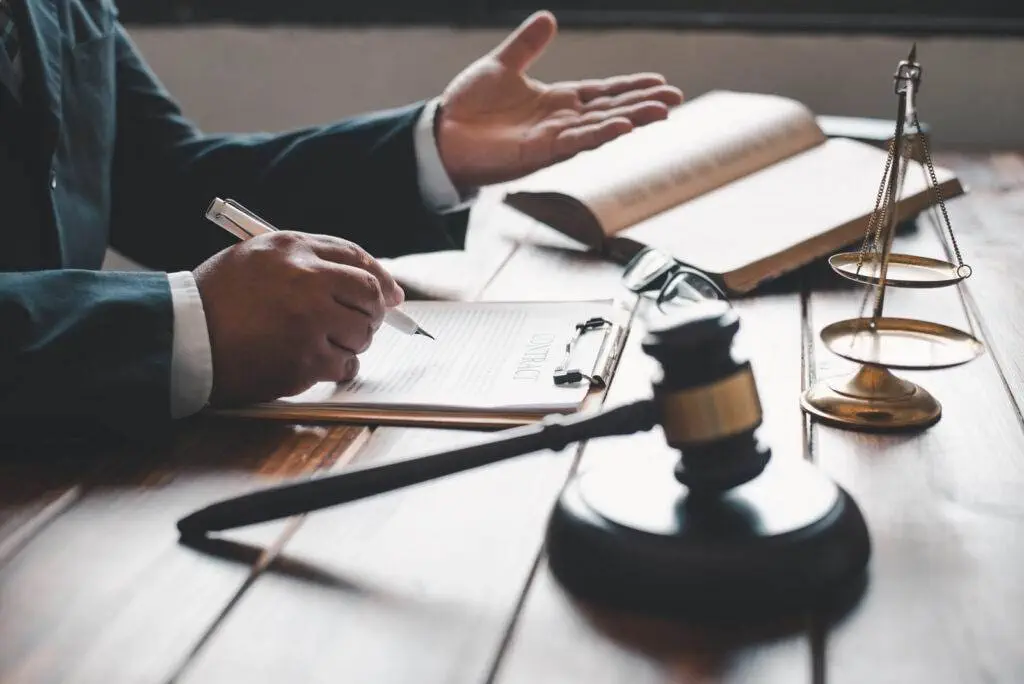 If you really want to become a lawyer, going to law school and having a law degree is important but you also have to be passionate about this. Being dedicated to it and doing hard work will help you to become a good lawyer.
Otherwise, you won't be able to accomplish your life's purpose and assist others until then. But first, you'll also have to decide which type of lawyer you want to become, whether you want to become a corporate lawyer or a criminal lawyer. So let's try to learn how to pursue law in Canada and become a lawyer.
1.1. Complete Your High School
The first and more important part of becoming a lawyer or in any profession you want to be, you'll have to complete your high school education. Work hard so that you get good grades, which will help you to get a better college in the future.
So now you have made up your mind that you wanna become a lawyer, which is a great thing. You can participate in debates, which will help you to become a good negotiator and will also take away the fear of public speaking. While doing your high school, read about business and economics so you understand how this corporate world works.
1.2. Get a Minimum Three Years Bachelor's degree
Now you have completed high school so you'll have to do a minimum of three years' Bachelor's degree. But if you have a bachelor's degree of four years it might be a plus point for you in getting admission in law schools. But it's not like you have a three-year degree so no law school in Canada will consider you, they will, but of course, they'll prefer a four-year degree over a three-year one.
You can choose any major you want. Any degree can be used in law schools anywhere, not just in Canada. But it'll be helpful if you choose the degree which helps you to get prepared for law school. If you hold a foreign bachelor's degree then you can search the universities and law schools in Canada which allows you to do it from the instructions where you earned your degree.
1.3. Pass the Law School Administration Test (LSAT)
Now in the next step of your journey towards becoming a lawyer in Canada, you'll have to pass the Law school administration test which is also called LSAT. This test is basically to know about your comprehension, logical reasoning, and analytical thinking skills.
Passing this test is a must if you wanna take admission in any law school in Canada. Prepare yourself for the LSAT by familiarizing yourself with the test format and question papers. Aim to score high if you want to increase your chances into a law school.
1.4. Apply to Law Schools
Once you have successfully passed your Law School Administration Test, it's time to apply for law schools in Canada. There are different and some common law schools in Canada that offer Juris Doctor programs. Search for the deadlines of the universities so that you don't miss your favourite college.
Most Canadian law schools are respective but Consider factors such as the reputation of the college and specialization of the area while choosing your college. Even if you have your favourite college make sure you apply to as many institutions as possible so that your chances of acceptance remain high
2. Go on the Journey of Your Law Degree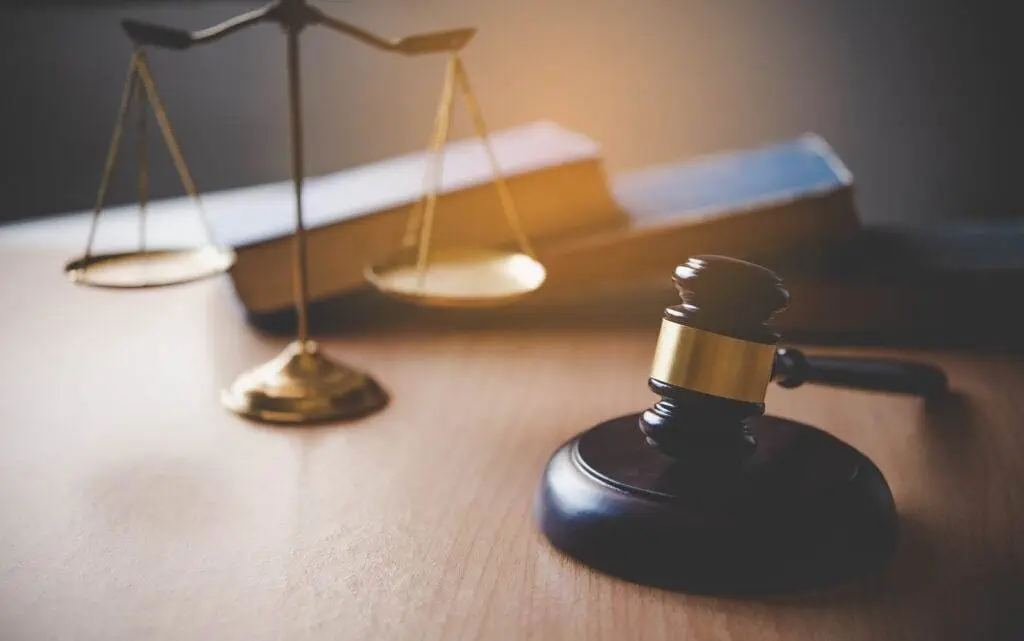 If you have been accepted into a Canadian law school, congratulations! Now go on your academic journey and earn your law degree and practice law in legal research programs. The J.D. program usually spans three years, in which they teach about various areas of the law, including criminal law, business law, corporate law, constitutional law and many more to the law students.
You can learn about every area of the law with dedication and then practice your favourite one while you start working in a law firm.
2.1. Next Step: Law Society
After completing your law degree from any Canadian college, you will need to be called to the bar by the law societies act in the territory where you wanna practice law. Each territorial law society in Canada has its law society which governs the ethical and legal professional responsibilities of the lawyers. Law society's work is to ensure that all the lawyers meet the expectations and the required standards of the board.
2.2. Law Practice Program (LPP) (If Eligible)
In Ontario's law practice program, after you completed your law school, completing the Law Society Practice Program (LLP) or an articling position is a must. The Law Society of Ontario, the LPP, is an alternative to traditional articling and provides practical training and experience to law graduates. It is designed to overcome the gap between academic education and practical skills that are needed to practice the law in real life.
2.3. Now You Can Practice Law
Once you completed your Law Practice Program and have been called to the bar and everything went right in all this, you can start practicing the law now in the legal system. And now, you can practice your favourite area of the law you have learnt in the J.D. Program. Whether it's criminal law or business law you can practice whatever you want to practice, just make sure you have your heart in that area.
You can choose to work at private firms, at government or even in non-profitable organizations if you just wanna work for experience at the start of your career. Remember to maintain a lawyer-client relationship
2.4. You Can Study Further If You Want To
Yes, you heard it right: you can study further even after becoming a professional lawyer. The legal profession is constantly evolving. Being a lawyer, you have to maintain your standards, and for that, most of them engage in continuing education and professional development.
This ensures that you stay up-to-date with the changes in the law and improve your knowledge, experience and skills as a legal professional. It helps you to grow in the industry and you can get promoted if someone in your firm or organization likes your work.
2.5. Joining Law Firms and Societies
In Canada, law firms provide an excellent platform for aspiring lawyers so that they can gain more experience and develop their careers. Many firms in Canada offer articling positions to junior lawyer positions to give them a head start. Joining a law firm can provide you with valuable mentorship which you'll need the most when you'll start your career in law.
You can apply for the interview in several firms, but make sure whatever firm or organization you choose must have a responsible and respectable image in the industry. And if you've worked hard to get there you'll clear your interview and can start your career as a lawyer in Canada.
So we've learnt almost all the steps of how you can become a lawyer in Canada and we'll try to answer your questions in our FAQs. However, becoming a lawyer in Canada just requires completing the basic and necessary educational and professional requirements. It involves taking LSATs (Unlike Mike Ross), attending law schools, being called bar by the law society, and fulfilling every requirement such as the LPP and articling.
3. How Much Does It Cost to Become a Lawyer in Canada?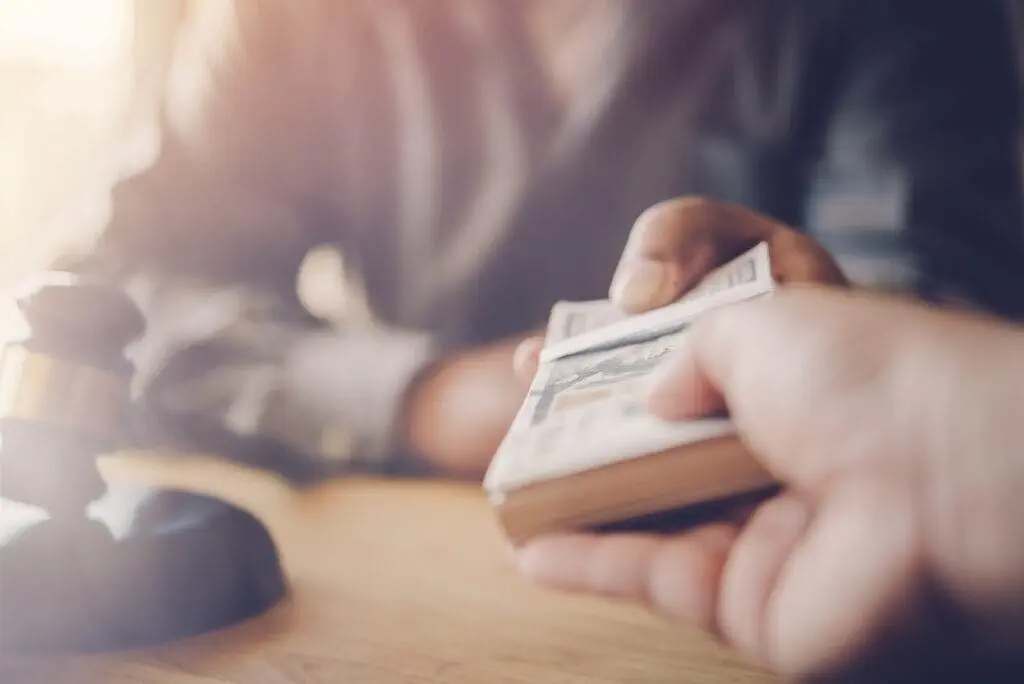 3.1. Tuition Fees at Canadian Law Schools
When it comes to the tuition fees of Canadian law schools, they can vary depending on the law school you are studying from or chosen and also if you are a Canadian citizen or if you are a foreigner. On average, Tuition fees for the J.D. program range from 40,000$ to 50,000$ per year. Keep in mind that these figures mentioned in this article can be different from one institution and college to another. You can learn about living expenses in Canada by clicking here.
3.2. Additional Costs: Books, Living Experiences and more
Aside from the tuition fees, there are other expenses that you need to know about before choosing any college or tuition classes while studying law. You'll need to purchase textbooks, study materials and legal resources. Which can cost you a couple of thousand dollars over the course of your study.
Additionally, you'll need to utilize living expenses such as rent, food, utilities and groceries. The average rent you'll pay in Canada will be around $70,000 to $105,000, depending on where you want to live. And if you wanna live in a cheaper area you can but then the travelling costs will make your billing almost the same.
3.3. Area of Specialization and Additional Education
Law is a broad field with different specializations, including constitutional law, cooperative law, administrative law, business law, and many more. If you have a wish to specialize in any of these specific areas, you may need to pursue an additional education such as a master's degree or specialized program. These additional endeavors can add to your overall cost of becoming a lawyer.
3.4. Admission Requirements and Licensing Fees
To get admission to a Canadian law school, you'll need to meet certain requirements, which may include submitting recommendation letters, academic transcripts, and writing personal statements. Each law school has their specific charges and requirements, so it's important to research and prepare accordingly in your high school.
Once you complete your legal education from a Canadian law school, you'll need to get a license by the law of the society in the province or territory where you wish to practice. Fees of your license can vary depending on the law school you chose so it's important to contact your college for detailed information on the fees and requirements.
3.5. You Can Apply for the Scholarship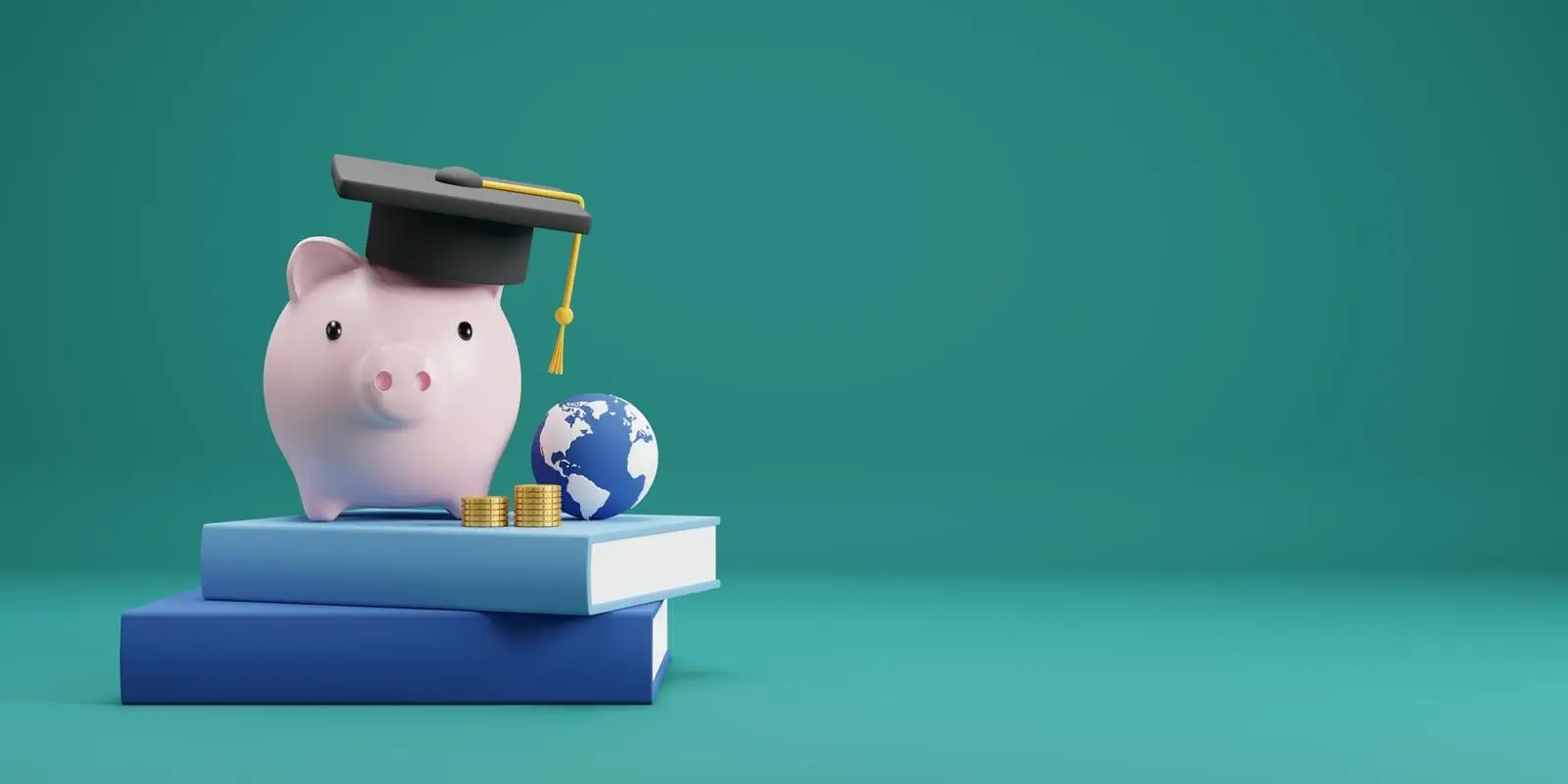 Yes, you can get up to 100% scholarship which will help you a lot in becoming a lawyer in Canada. Of Course, there are some requirements you'll have to fill in, only then you can get a scholarship which will depend on your grades in various educations.
These are some requirements that most colleges and universities want you to fill to get the scholarship, which typically includes academic grades, demonstrated by high grades or GPA, as well as strong performance on the Law School Admission Test (LSAT). A well-crafted personal statement or reference letter can help you to get the scholarship in your college.
It's important to do some research on law schools for their scholarship programs and deadlines and contact the admissions or financial aid offices for accurate information.
Final Words
We discussed everything about how you can become a lawyer in Canada. We tried to cover everything possible so that this article can provide you with genuine knowledge and answer all of your questions. However, becoming a lawyer in Canada may seem like a difficult task, but isn't actually if you have your mind and heart set on it. By following the necessary educational and professional requirements, you can pave the way for your successful legal career.
It is worth noticing that the legal field is continuously evolving, and staying updated with new laws and regulations will help you to make a better version of the lawyer in yourself. You'll need to engage in ongoing professional development activities to improve your skills as a lawyer, expand your knowledge beyond everything, and adapt to the changing legal landscape of Canada.
Not just in Canada, but everywhere, becoming a lawyer requires commitment, dedication and perseverance. Indeed, it is a long path but don't forget it can also fulfill your dreams and more of that, you'll be able to help many people in your life who don't get justice from the law or because of big players. By following the steps mentioned in this article you'll be able to accomplish your goal and can pave the path for the successful and gratifying journey of becoming a lawyer. Good luck as you embark on this exciting journey!
Frequently Asked Questions
Q1. How many years do I need to invest to pursue law in Canada?
In Canada, it approximately takes seven years to become a lawyer. This journey involves your educational path like an undergraduate degree, which approximately takes four years and three years of law school so that you can become a lawyer. After graduating from law school, aspiring lawyers need to pass the bar exam by the society in the province or territory they want to practice in.
Additionally, some require completion of an articling period as mentioned earlier in the article, which is the period of practical training under the supervision of professional licensed lawyers. This overall process may take slightly depending on the province and territory.
Q2. Which field of law pays the most?
Among different fields of law, some fields tend to offer a higher earning potential than others. Specialization such as comparative law, intellectual property law, and medical law often pays a higher salary because of their complexity and demand for expertise in these areas. Newcomers may not get the opportunity to work in these areas, and if they do they might not get paid that well.
Additionally, fields like finance law and technology law can be lucrative. However, it's important to note that earning potential can vary based on factors such as experience, location, and the specific firm or organization you are working for.
Q3. Do Canadian Lawyers get paid Well?
Canadian Lawyers generally receive competitive salaries in comparison to other regions and countries. The legal profession is considered a well-paid field. Generally, lawyers in larger cities and prestigious firms usually earn higher salaries than the smallest city.
As mentioned earlier lawyers who specialize in high-demand areas such as cooperative law and business law often have higher earning potential. It's Worth keeping in mind that salaries can vary significantly among individual lawyers based on these factors.