What is Power of Attorney Ontario? 
When you look at the literal meaning of attorney, it usually refers to a solicitor or a lawyer appointed to act on behalf of another in commercial, legal, or financial affairs related to bank accounts. In the fundamental law of contracts, one learns what an authorized agent is and how he might carry out responsibilities on behalf of a party.
If something happens to you, such as an accident or sickness, impairs your ability to make financial or healthcare decisions for yourself, you will require someone to make those decisions on your behalf.
Law Firm
It is a commercial entity founded by one or more lawyers to practice law. Its principal duty is to advise clients (individuals or businesses) about their legal rights and responsibilities and represent clients in civil or criminal proceedings, lawsuits, business transactions, and other matters requiring legal advice and additional help.
You should consider getting a power of attorney in place regardless of your age or financial situation.
However, in Ontario, Canada, a power of attorney may also be described as a legal document, which is helpful. It is a tool to assist someone in representing you, and you select someone to make choices on your behalf.
Majorly looked for the elderly and mentally incapable, it can also be used for the general population for their affairs.
Mental incapacity isn't the only reason someone would want a POA. Expatriate employees and their families must choose a power of attorney for their affairs while working abroad.
Younger individuals who travel frequently may establish a POA so that someone may handle their affairs in their absence, particularly if they do not have a partner to do so.
POAs are most typically used when someone is old or is facing a significant, long-term health problem. If you have a POA and become unable to act on your behalf due to mental or physical infirmity, your agent or attorney-in-fact may be asked to make all the transactions on your behalf to guarantee your well-being and care.
In the case of an emergency, your attorney is responsible for making choices concerning your property, money, personal life, and medical treatment if you cannot do so yourself.
The POA will help in decision-making for taking care of your own decisions. You can also aid your attorney in many circumstances by stating these options ahead of time. This individual is referred to as an attorney, but there is a legal name for you; you are referred to as a donor, granter, or maker.
You have the option of allowing the attorney to conduct practically every legal act on your behalf or allowing him to perform only particular actions on your behalf, leading to the plan ahead.
Payment of debts, investment of particular assets, sale of property, business, and making health-care decisions are just a few of the big but routine acts or activities that an attorney might execute on your behalf. There are other powers of attorney documents in various locations, but there are two significant varieties in Ontario, Canada.
Power of Attorney Ontario duties
With this authority, the agent assumes the role of the principal and makes critical choices on their behalf. The form of power of attorney determines the specific scope of the agent's authority.
By default, this instrument gives the agent extensive authority to act on the principal's behalf in all financial or property matters. A principal may grant a restricted power of attorney for a specific purpose, such as acquiring or selling real estate or managing a bank account.
A principal can also delegate authority to an agent to make health-care choices on the principal's behalf. However, in most states, the principal must sign a second form known as a medical or health care power of attorney.
The principal can allow an agent to perform various duties through one or more powers of attorney, including entering into contracts, dealing with real and personal property, conducting the principal's financial and tax affairs, as well as the principal's housing and health care arrangements.
The agent's principal responsibility is to follow the terms of the applicable document. The agent may only act to the degree permitted by the signed agreement. If the principal offers the agent precise instructions on what activities to take, the agent must follow those instructions. It is best if the principal discusses and then confirms any expectations for the agent in writing. The agent should always work for the principal's benefit rather than their own.
A principal can also delegate authority to an agent to make health-care choices on the principal's behalf. However, in most states, the principal must sign a second form known as a medical or health care power of attorney.
In addition, the agent must avoid any conflicts of interest. Unless the principal and the agent jointly possessed the property before writing a power of attorney, the agent cannot commingle or merge their property with the principal's property. For instance, if the couple is married, assets owned jointly by the couple is legal. In addition, the agent should keep complete records of all transactions entered into on behalf of the principal.
Power of Attorney Ontario Form PDF
The form required is on this website.
Power of Attorney versus Will
Many individuals mix up a Lasting Power of Attorney with a will or believe that they automatically have some form of power of attorney if they have a choice. After reading this particular section and eventually the whole article, you can understand very well what is the difference between the both of them.
A will protects your beneficiaries' interests after you die, but a Lasting Power of Attorney protects your interests while you're still alive until you die. Your power of attorney expires when you die, and your will takes precedence. There is no overlapping.
In essence, by establishing a Lasting Power of Attorney, you delegate authority to someone you trust to make choices and act on your behalf and in your best interests while you are still alive and breathing.
Reasons you should have a Power of Attorney.
A power of attorney is sometimes thought to be just for the elderly or the disabled to receive the care they deserve. However, that is not the actual case. It can even be used for the mentally capable.
If you become incompetent, it can safeguard your finances, health, and personal decisions. It protects you against harm in a range of scenarios.
Whom should you have as a Power of Attorney?
When choosing an attorney, you usually recommend going with someone you trust and who trusts you in return. He will act in your best interests and make the most moral judgments for you.
You delegate authority to them, which is a critical decision. Setting up a Lasting Power of Attorney today (sometimes known as making a power of attorney) is simple, and it provides you peace of mind that if you become incapacitated for any reason, anyone you pick as your attorney(s) may act immediately on your behalf and in your mutual benefit.
If two spouses or partners want to make a power of attorney, they must complete their own. It might be tempting for partners or spouses to appoint the other as their attorney. However, it's critical to think about who would act if both spouses/partners become disabled at the exact moment. As a result, many individuals name another person or persons, such as a son or daughter.
Also, couples should not believe that one spouse may act on behalf of the other just because they are married. A power of attorney is often required for a spouse to act on behalf of the other. It is the general power of attorney Ontario law. The Court, though, may not view it that way.
Typically, your care power of attorney is a spouse, family, or close friend familiar with your desires and has sound judgment.
Criteria for having a Legal Power of Attorney
First and foremost, like with many other significant legal papers, it should be a tangible document rather than accessible online. It would help if you created a power of attorney document.
Similar to how it is essential to be of sound mind when entering into a contract, this is the situation here. You must be of sound mind and capable of making decisions and have achieved the age of majority.
In all provinces of Canada, including Ontario, it is 18 as the attorney will have to perform various essential tasks for you, including handling your bank accounts.
You must sign your document in the presence of two legitimate witnesses, who must also sign to indicate they saw your signature. The signatures must be placed at the bottom of all the pages of the document and the forms in general.
There is no obligation in Ontario for your power of attorney to be notarized. You now have legitimate control of attorney paperwork if you followed the criteria for signing and witnessing.
Types of Power of Attorney Ontario
Power of attorney documents are essentially classified into two main types:
Power of attorney for property and

Power of attorney for personal care.
Power of Attorney for property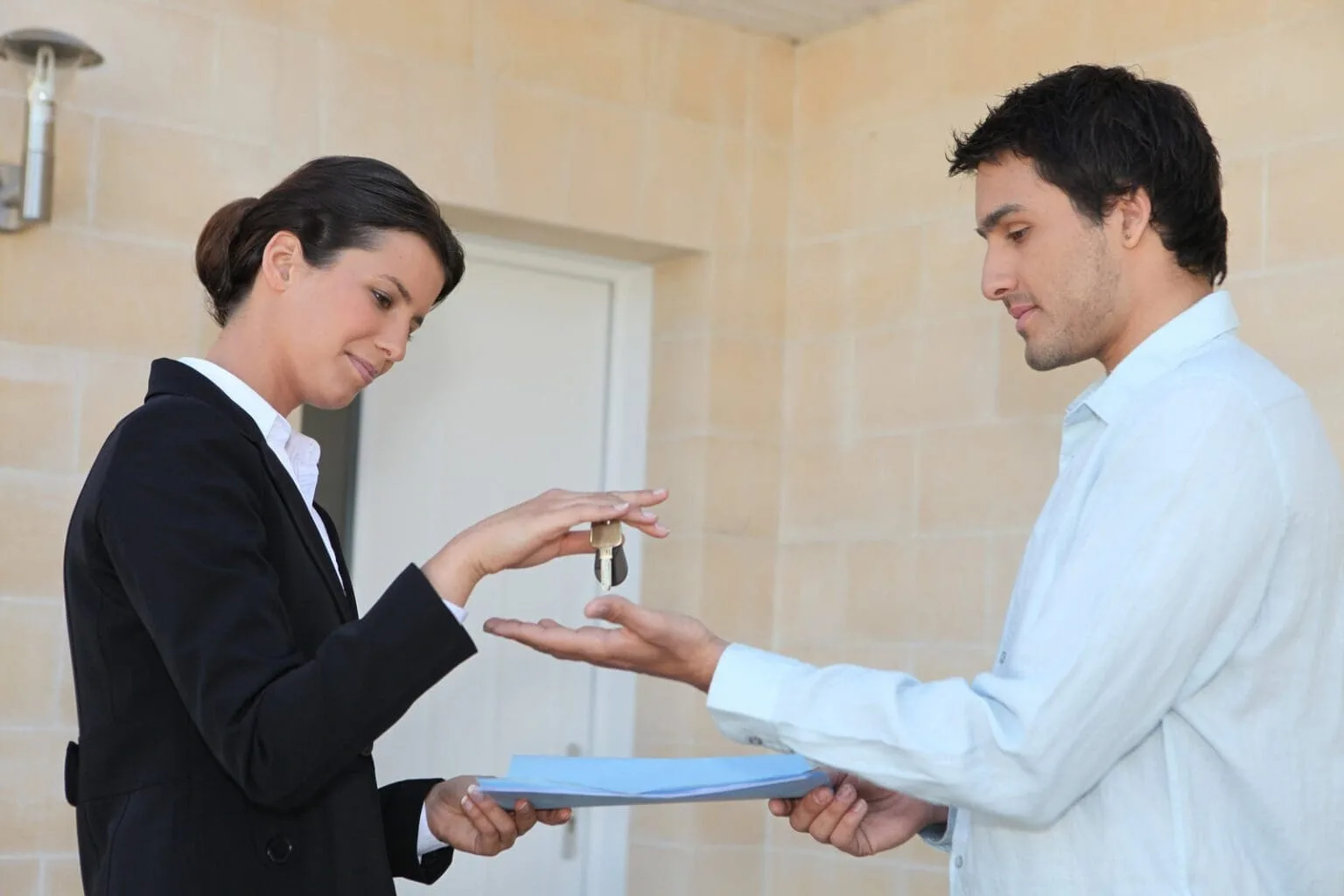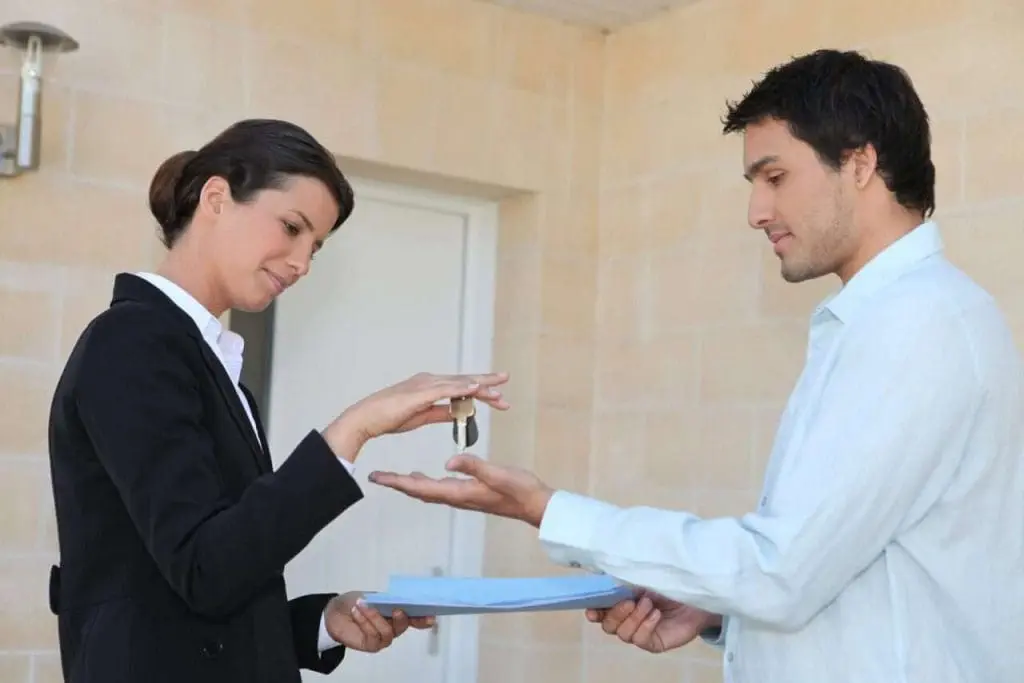 By: Phovoir on Unlimphotos
If you are physically disabled, your continuing power of attorney for property is responsible for making decisions about your property and money in Ontario.
This includes paying your bills, maintaining your finances, personal assets, and even collecting money owing to you. The attorney is used as one of the most helpful estate planning resources.
Non-continuing power of attorney for property is also recognized in Ontario. This sort of POA, however, expires if you become mentally incapacitated. A non-continuing power of attorney is often utilized for a set period. For example, if you are travelling and want assistance with your financial matters.
Power of Attorney for property Ontario Form
The following PDF is the sample of a power of attorney for property
Power of Attorney for Personal Care Ontario
A power of attorney for Personal Care sample
The following PDF is the sample of a power of attorney for personal care.
Personal care is concerned with health, clothes, food, and home. Although official documents, bank accounts, and other things are considered necessary, they are no doubt. However, personal care is still the one that is most often overlooked. However, a decent power of attorney may even help one with personal care.
When you look at this second form of power of attorney, it simply looks at this personal yet fundamental care, which is why you need one. If you cannot communicate, this person will be the voice of your health-care decisions.
They are also in charge of conveying life support and other advanced instructions that you have specified in our will and POA paperwork.
How to make a Power of Attorney here in Ontario, Canada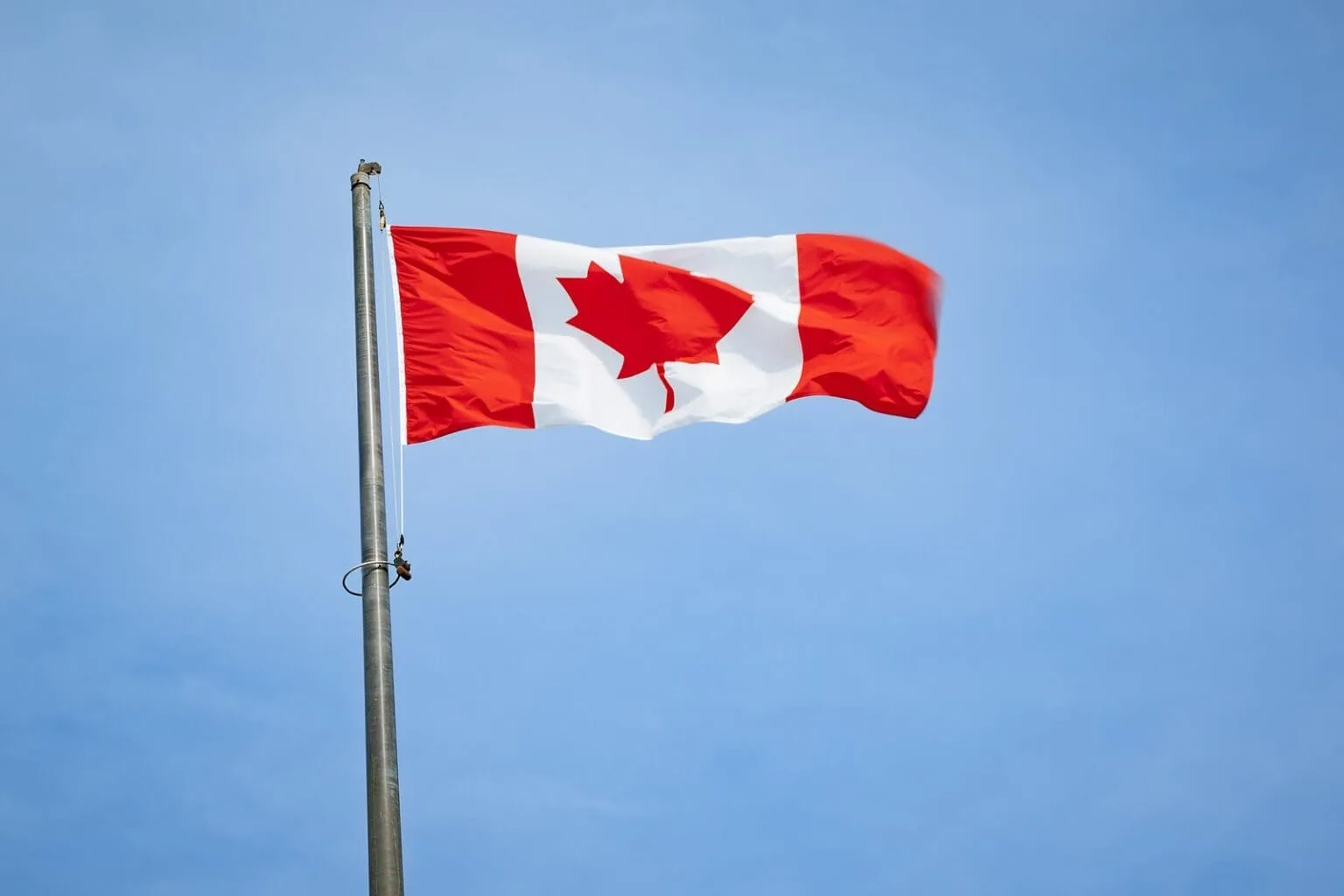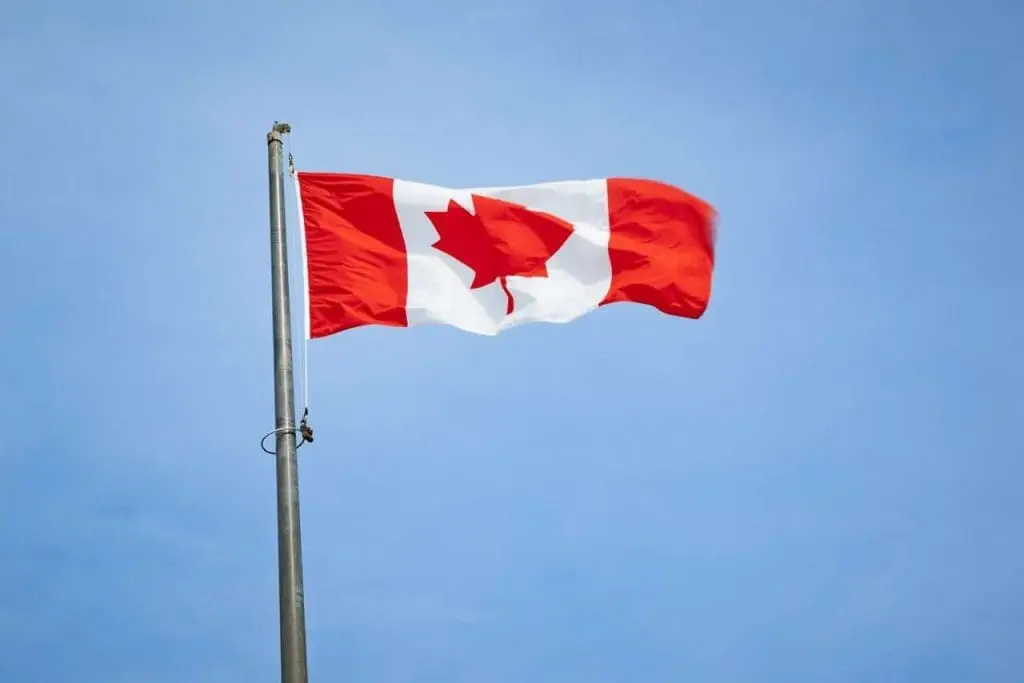 By Magann on Unlimphotos
After learning the basics of what a power of attorney is, who may be granted one, and what sorts of powers of attorney exist, you must think that a power of attorney document is a vital legal document, which is why the procedures for obtaining one must be pretty complicated. That, however, is not the case.
Although not utterly polar opposite, it is still not such a complicated procedure as one might think. It is much simpler than you may believe. You might accomplish it in either actual or virtual form. Hence it is not always essential to seek the assistance of a lawyer.
Fill in the blanks on the power of attorney forms.
This attorney form is usually free or inexpensive if you are worried about paying for making this legal document come into existence. They are often cookie-cutters, which may not account for your life situation or allow for much customization.
If you use a POA form, it is critical that it complies with Ontario legislation as complying with the Ontario law is essential just as complying with any other city or nation.
Platforms for online power of attorney
Online platforms are a quick and cost-effective choice for anybody searching for bespoke POA paperwork for getting an attorney document work done.
A dynamic platform asks you all the pertinent questions, ensuring that your document accurately reflects your preferences. In addition, It also gives extensive guidelines to guarantee that your paper is legally binding in Ontario. In addition, it must also provide legal wills in Ontario.
Witnessing of the document of Power of Attorney
In Ontario, power of attorney documents must be signed and witnessed legally binding. The law requires that two people see your signature. The eyewitnesses must be present simultaneously and sign the final sheet with you.
In Ontario, a few people are not valid witnesses for your power of attorney documents. Following are those categories of people:
Anyone who has not reached the age of majority in their province or territory.
A spouse, common-law partner, kid, or someone you consider a child.
Your lawyer, your lawyer's spouse, or common-law partner.
Anyone who has a court-appointed "Guardian of Property" appointed them because they cannot handle their property due to medical reasons.
Anyone with a "Guardian of the Person" appointed by a court is mentally incapable of making personal care choices.
Anyone whose property you have guardianship over.
Anyone who is the legal guardian of one of your children
Every Power of Attorney should come with detailed instructions on correctly signing and witnessing your paperwork.
Power of Attorney Act Ontario
In this act, "attorney" refers to the person who receives a power of attorney or, if a power of attorney is provided to two or more people, whether jointly, severally, or both, to anyone or more of them—1990, c. P.20, s. 1 RSO; 1992, c. 32, s. 24 RSO.
Section Amendments with effective dates (d/m/y)
Where a power of attorney is terminated, revoked, or becomes invalid, any subsequent exercise of the power by the attorney is valid and binding as between the donor or the donor's estate, as well as any individual, including the attorney, who operated in good conscience and had no awareness of the termination, revocation, or invalidity.
Saving
Affects any person entitled to the money's right against the individual whom the money is paid, and the individual such allowed would have the same remedy against the person who made the payment, making the payment as he, she, or it would have had against the person making the payment. 3. RSO 1990, c. P.20.
Eligibility for Power of Attorney
It would be best if you were the following to create a power of attorney:
To form power of attorney for property, you must be at least 18 years old, and you must be at least 16 years old to make a power of attorney for personal care.
You can create a power of attorney document on your own or hire a lawyer to do it for you.
How to activate power of attorney in Ontario
Before your LPA may be active, it must be registered with the Court of Protection.
You have two choices: register the Lasting Power of Attorney when it is in effect and authorized by you and your attorney, or leave it to be recorded later. If you want to register your Lasting Power of Attorney, the Court will charge you £82 for each LPA.
We always urge that you file your Lasting Power of Attorney as soon as possible. The LPA application and registration process might take up to 12 weeks. By registering it today, your Lasting Power of Attorney will be activated and ready for use by your attorney when needed.
If you do not register it and your attorney is required to act on your behalf, there may be a 12-week delay before it can be used. This could be at a critical juncture when quick decisions and action are required.
Conclusive Overview
As previously said, a power of attorney is a beneficial and crucial tool in a person's everyday life. It is effective for the mentally impaired or aged and generally mentally competent in Ontario, Canada.
A power of attorney document may be helpful in various situations, which is why many people believe that obtaining power of attorney paperwork will be difficult, which is not the case. Everyone must take responsibility for registering a power of attorney for themselves, their spouses, and other family members.
It is not a complicated procedure because there are several options to file for a power of attorney, including physical form filling, online filing, and even appointing a lawyer.
Before making any decisions, carefully explore all of your possibilities. It is a good idea to plan ahead of time to need assistance with your affairs.
However, to keep in mind, you should never feel compelled to sign a power of attorney or create a joint bank account.
I hope this article clears all your doubts regarding power of attorney and how it works. If you have anything else in mind, feel free to ask us. You can connect with us in the comment section. 
As an Amazon Associate, Icy Canada earns from qualifying purchases.
[amazon_auto_links id="81298"]
The Icy Canada team strives to create content that matters. It's why our content is written by travel writers, authority experts, well-known authors, and niche experts. Our content is also periodically reviewed by expert authors for accuracy and trustworthiness.
As an Amazon Associate, Icy Canada earns from qualifying purchases. [amazon_auto_links id="81298"]