Halton Region, found in Southern Ontario's Golden Horseshoe, consists of Burlington City. It also houses the towns of Halton Hills, Oakville, and Milton. Halton Hills offers countless outdoor activities to enjoy. You can also find parks, cycling routes, golf courses, and trails here. When you visit the parks in Halton Hills with your kids and family, you will have maximum fun there.
The parks include various amenities, including playgrounds, gardens, picnic pavilions, tennis courts, parking facilities and others. So, without much ado, let us know about the beautiful parks in Halton.
1. List of Best Parks in Halton
Halton Hills is a treat for nature lovers. The parks here burst with colours, and the conservation and trails will allow you to encounter breathtaking views of the Niagara escarpment. Additionally, you can also view numerous wildlife and all species of birds. People love to visit the national parks of Canada as well.
We have described below some of the lovely parks in Halton that you should not miss.
1.1. Bronte Creek Provincial Park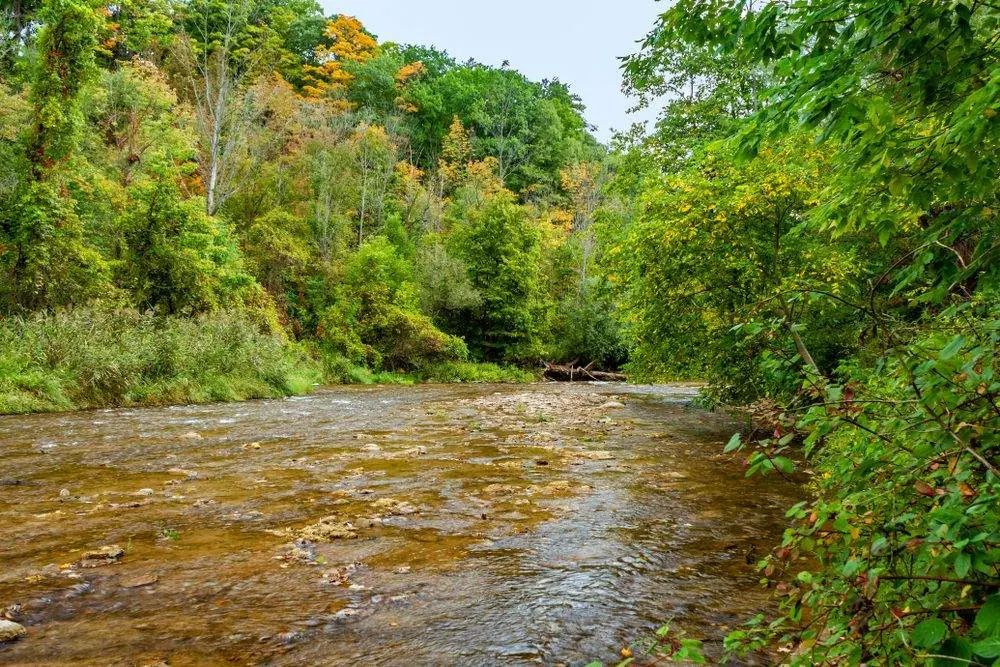 Bronte Creek Provincial Park comprises five fantastic hiking trails that display the park's natural beauty. If you wonder if there is anything to entertain your kids in this park, the answer is a big yes.
You can find a Children's farm. What is more exciting is that the farm has live farm animals. Your kids will stay hooked when they visit this place. The park also consists of a disc golf course.
Bronte Creek has four campground loops, and car camping is available in all four. There is also no scarcity of activities. You can enjoy biking on Maiden's Blush Trail. You can also catch sight of birds, namely hawks, merlin, kestrels and eagles, and different species of owls.
1.1.1. More about the Park
If you visit the park in winter, you can have fun with activities, including cross-country skiing, tobogganing, and snowshoeing.
If you are a hiking fan, there are various trails to hike. These trails include Maiden's Blush Trail – 1 km, Halfmoon Valley Trail – 2km, Ravine Trail – 2.7 km, Gateway Trail – 1.5 km, and Halfmoon Valley Trail – 2km.
The park houses an outdoor pool. It is also the largest in Canada. It is 1.8 acres, and you can find it at the Recreation Complex. The Complex is in the day-use area.
1.2. Dominion Gardens Park
Dominion Gardens Park is a lovely place to explore with kids and family. The park comprises a community garden, a splash pad, a walking trail, a playground, and picnic areas.
The playground in this park is suitable for toddlers and big kids. You can enjoy playing in the monkey bars, hanging poles, swings, and others.
The park also boasts a pond, where you can observe fish and geese. In winter, enjoy Light up the Hills – which is nothing but a huge Christmas light display.
If you love walking, take a walk on the paved pathways. For resting, several places are available to sit in the park. A rock ring surrounds the splash pad, and you can sit on it comfortably while watching your kids enjoy all the splashing.
1.3. Limehouse Conservation Area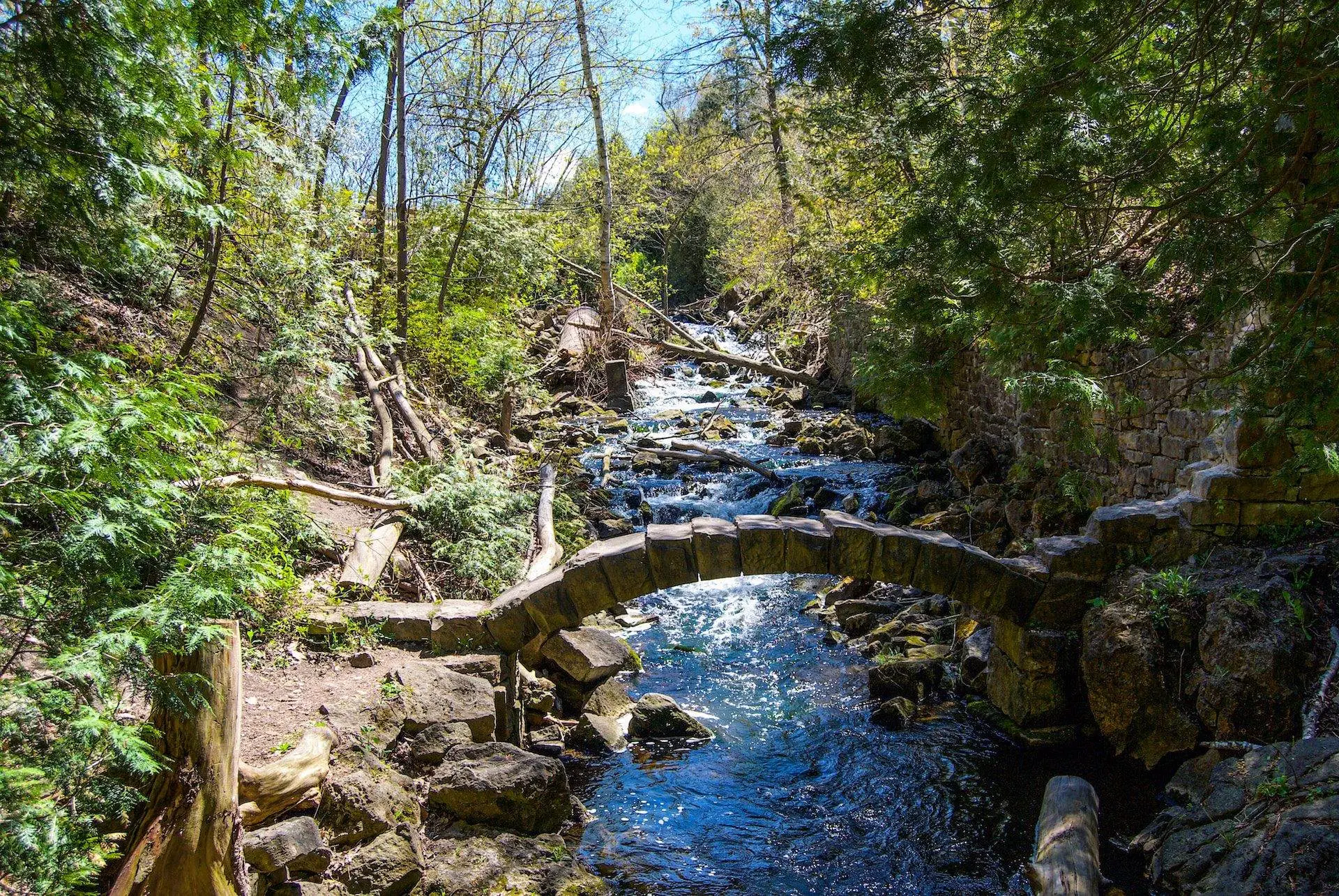 Limehouse Conservation Area has lots to offer. There are trails in this park. They include Radial Rail Trail, Bruce Trail, and Black Creek Side Trail. Become enthralled by the scenic beauty of Niagara Escarpment.
Try not to miss the famous Hole in the Wall. There will be ladders here leading to the escarpment rock's cracks. You can take a stroll through the remains of the lime industry.
If you love photography, you have arrived at the right place. You can enjoy clicking pictures of nature at this park. You can experience fishing too. Beginners and experts can enjoy this activity.
Birding is another well-known activity in this park. You can witness different birds here. These birds include chickadees, which you can see sitting on trees, great blue herons paddling in the Credit River, and more. With all these highlights, you can consider this among the best parks in Halton.
1.4. Terra Cotta Conservation Area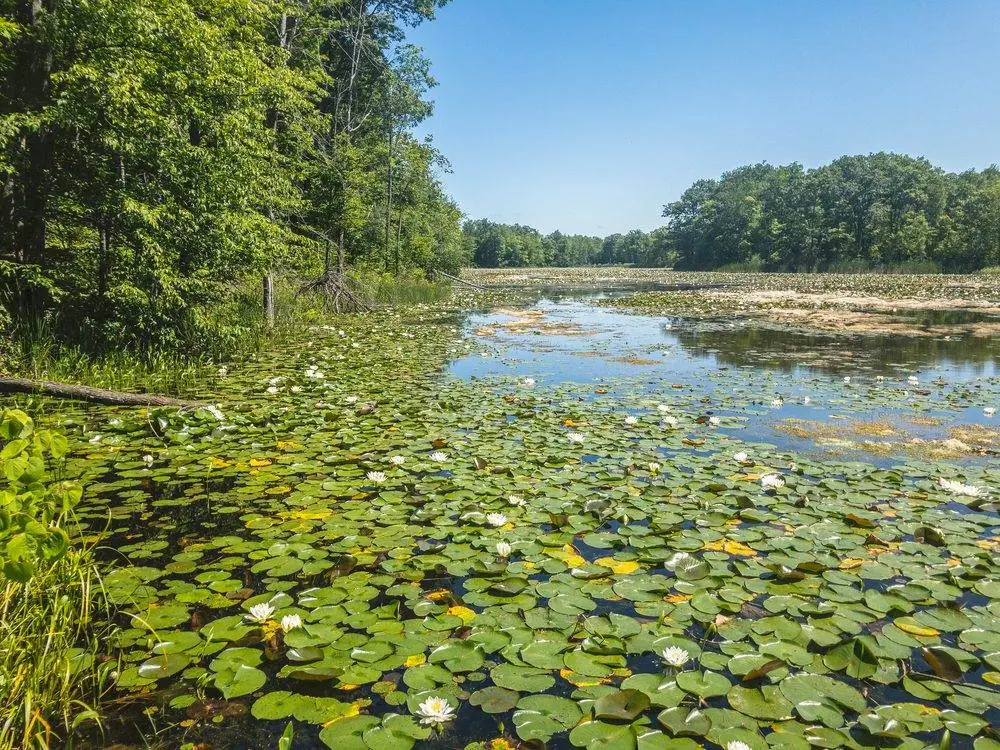 Terra Cotta Conservation Area boasts different trails that stretch via forests, ponds, and streams. Make a note that you have the wetlands to visit too.
In summer, enjoy a nice picnic with family and friends. What are the activities available when you are at the park in winter? You can try snowshoeing on the well-maintained trails or skate on the icy pond.
You may also get a chance to discover a white-tailed deer springing in the woods or listen to the sounds of pileated woodpeckers in the trees.
1.5. Hilton Falls Conservation Area
If you love adventure, Hilton Falls Conservation Area awaits you. You can hike, bike, run and whatnot. You have three trails here that are apt for mountain bikers.
Red Oak Trail is best suited for hikers and runners. If you take the Hilton Falls Trail, you can reach the waterfall through a short walk.
There is a campfire on Beaver Dam Trail. You can find families, athletes, and adventure lovers enjoying this campfire. The park also offers horseback riding. You can discover trails through this method too. While riding, explore the beautiful scenery at the park.
Do you want to know which trails allow horseback riding at Hilton Falls? Red Oak, Beaver Dam, and Hilton Falls are the trails which permit this activity.
1.6. Belfountain Conservation Area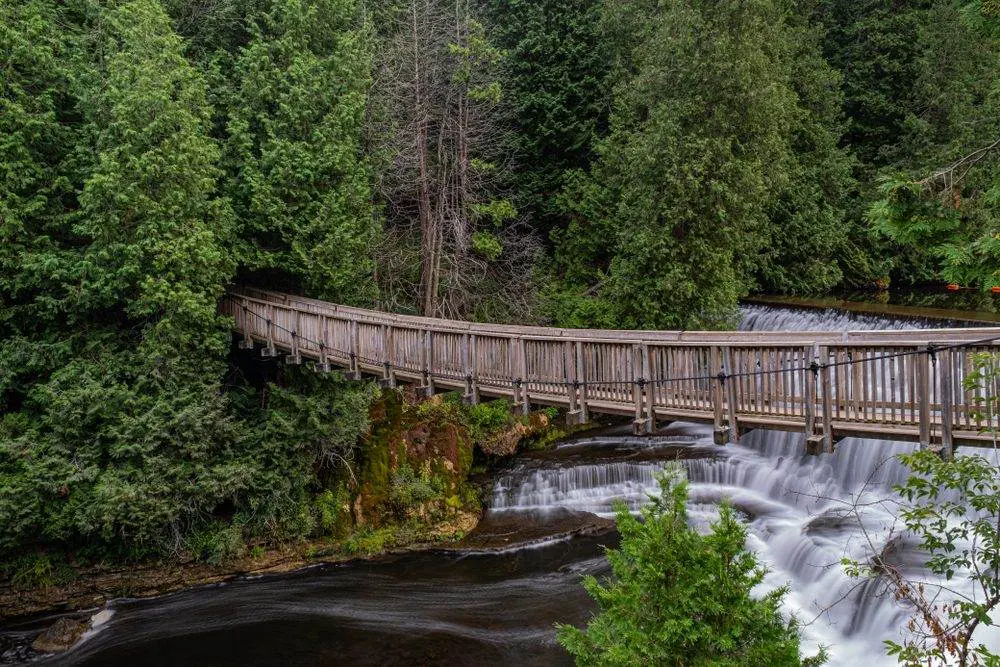 Belfountain Conservation Area allows you to enjoy nature. You can also discover a lovely waterfall from the suspension bridge.
Also, get ready to witness an escarpment trail. Here, you can find freshwater springs flowing down the limestone cliffs. There are also historical attractions in the park.
The attractions include the Belle Fountain, the Terrace and Yellowstone Cave. The trails in the parks are the Trimble Side Trail, Riverside Trail, Gorge Trail, and Bide-a-Wee Trail.
In Riverside Trail, ensure you click a picture with Lucky the Fox.
1.7. Mount Nemo Conservation Area
Among the different parks in Halton, Mount Nemo Conservation Area is apt for nature lovers. The park has an extraordinary ecosystem and phenomenal biodiversity.
Ensure your camera and binoculars accompany you when you visit this park. But why do you need these? Because the trails here provide stunning views. You can click some amazing pictures with your camera or watch them closely with your binoculars.
You can even spot turkey vultures flying above. You can explore the caves and cliffs too. Other activities in this park include rock climbing, hiking, dog walking, photography, and more.
1.8. Rattlesnake Point Conservation Area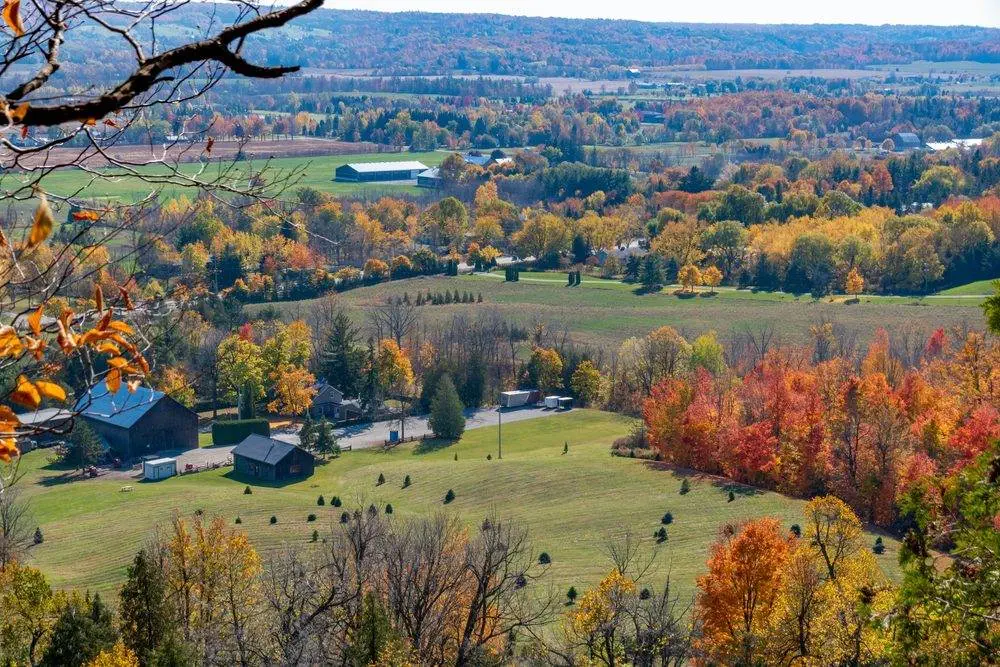 Rattlesnake Point Conservation Area is a park that offers mind-blowing views. You can hike, run, climb, or just get mesmerized by the sight here.
If you prefer hiking, then hike the Nassagaweya Canyon Trail. If running is your forte, do it at the Vista Adventure Trail. You can observe cedars which are thousand years old growing out of the rocks.
The activities in the park include camping, hiking, birding, picnicking, rock climbing, and others. Indeed, the parks in Halton are beautiful.
1.9. Kelso Conservation Area
Kelso Conservation Area is a park that serves as a playground for outdoor adventure referred to as Kelso. There are broad trail networks which are appropriate for hiking or mountain biking.
You can also find a Challenge Course which tests your limits and makes you reach new heights. The boardwalk here is stroller-friendly. Events, namely yoga, chairlift rides, and a few more take place at Kelso.
The activities available are mountain biking, rock climbing, snowshoeing, swimming, boating, fishing, and much more.
1.10. Mountsberg Conservation Area
Mountsberg Conservation Area is a park that never leaves anyone disappointed. It offers activities and attractions. When it comes to activities, if you prefer walking, go for a short walk via the Sugar Bush.
If you prefer hiking, go for it on the Pioneer Creek Trail. When it comes to attractions, visit the Mountsberg Raptor Centre. If you love animals, spend time with them in the animal barn.
Or if you own any small animals, let them tag along with you. They can have fun on the natural playground by climbing, crawling, and crumbling. Overall, the parks in Halton are amazing.
1.11. Robert Edmondson Conservation Area
Of the parks in Halton, Robert Edmondson Conservation Area is the smallest. It is the best place for people who prefer a quiet spot.
You can find only one trail at this park. But, the upper side is the trail will not let you feel bored. This short trail meanders around the pond, woods, and marsh, and you can adore these all through the way.
Activities at the park include fishing, birding, dog walking, and others.
1.12. Silver Creek Conservation Area
You can admire nature at the parks in Halton, and Silver Creek Conservation Area is no different. You can be delighted to witness the beauty of nature at this park.
It also features Silver Creek's headwaters. It is nothing but a small creek of the Credit River and a big Niagara Escarpment valley.
The park also offers hiking, birding, dog walking and photography activities.
2. Frequently Asked Questions
2.1. Is Horseback Riding Allowed in Hilton Falls?
Yes, you can enjoy horseback riding in Hilton Falls.
2.2. What are the Historical Attractions in Belfountain Conservation Area?
They are Belle Fountain, the Terrace and Yellowstone Cave.
3. Bottom Line
Parks in Halton are worth visiting. Each one offers you something exceptional. Furthermore, you can enjoy lots of activities too. So, try not to delay and visit the parks with your kids and have maximum fun.