Squamish hikes are the finest if you want a memorable getaway hike.
Rock climbing and kayaking in Squamish are well renowned but have you ever done any of the Squamish hikes?  Visit Squamish and fall in love with its rugged terrain! There are countless challenging trails as well as easy, convenient ones too.
Just as some top-rated hiking trails are present, Squamish is home to some hidden gems.  Hikers from around the world come here to try their luck in one of the Squamish hikes. 
From Murrin Provincial Park to Sea to Sky Gondola- novice hikers mainly explore the Four Lakes Trail in Alice Lake Provincial Park.
The Elfin Lake trail is mainly for the ultimate hiking aficionados. From lush green forests to turquoise sparkling lakes, feel the nature embrace here at Squamish!  
Challenging hikes for mountaineers, tough trails for mountain biking, and easy trails with paved gravel roads for beginners- Squamish is the mecca of adventures and natural beauty.
Best Squamish Hikes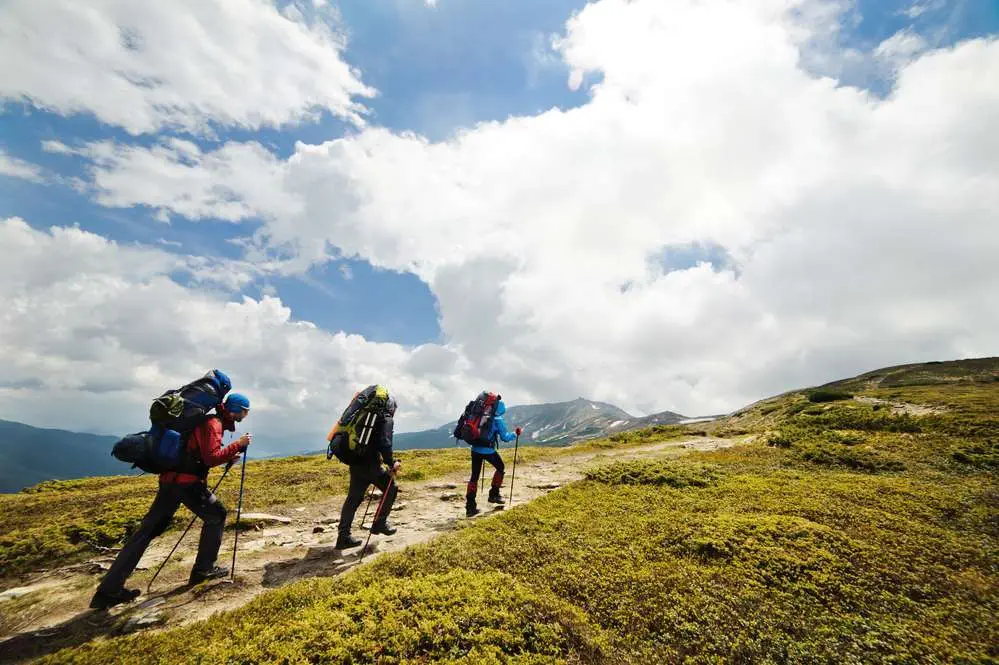 The hiking season is generally from March to October, as the weather is perfect now. As stated before, Squamish hikes might be a bit hard for complete beginners.
 But here we have a complete guide where we will warn you about the difficulty level. Also, make sure to make an itinerary that will fit all these hikes.
Click here to make reservations for any park or spot in British Columbia beforehand! 
But you choose to hike in provincial parks like Garibaldi Provincial Park or Alice Provincial park, and there is a high chance these will be crowded during the peak seasons. 
Please make sure you have made the reservations first.
1. The Squamish Estuary Trails
These are most of the easiest Squamish hiking trails and begin right in downtown Squamish! 
You can even access them from Main Street or the end of Vancouver Street, aside from several points Downtown. These Squamish hikes might have winding trails but are flat. 
The main thing about this hike is that you will be provided with unreal heavenly views, including a glimpse of the Stawamus Chief, the mountains all around, and even the Pacific Ocean!
So, the trail runs through a forest, and the elevation gain can almost be considered negligible. 
ke your time, walk around, explore in detail, click a few gorgeous photos on your Facebook, and you will experience one of the iconic Squamish hikes. They lead along with Howe Sound straight up to a beautiful estuary.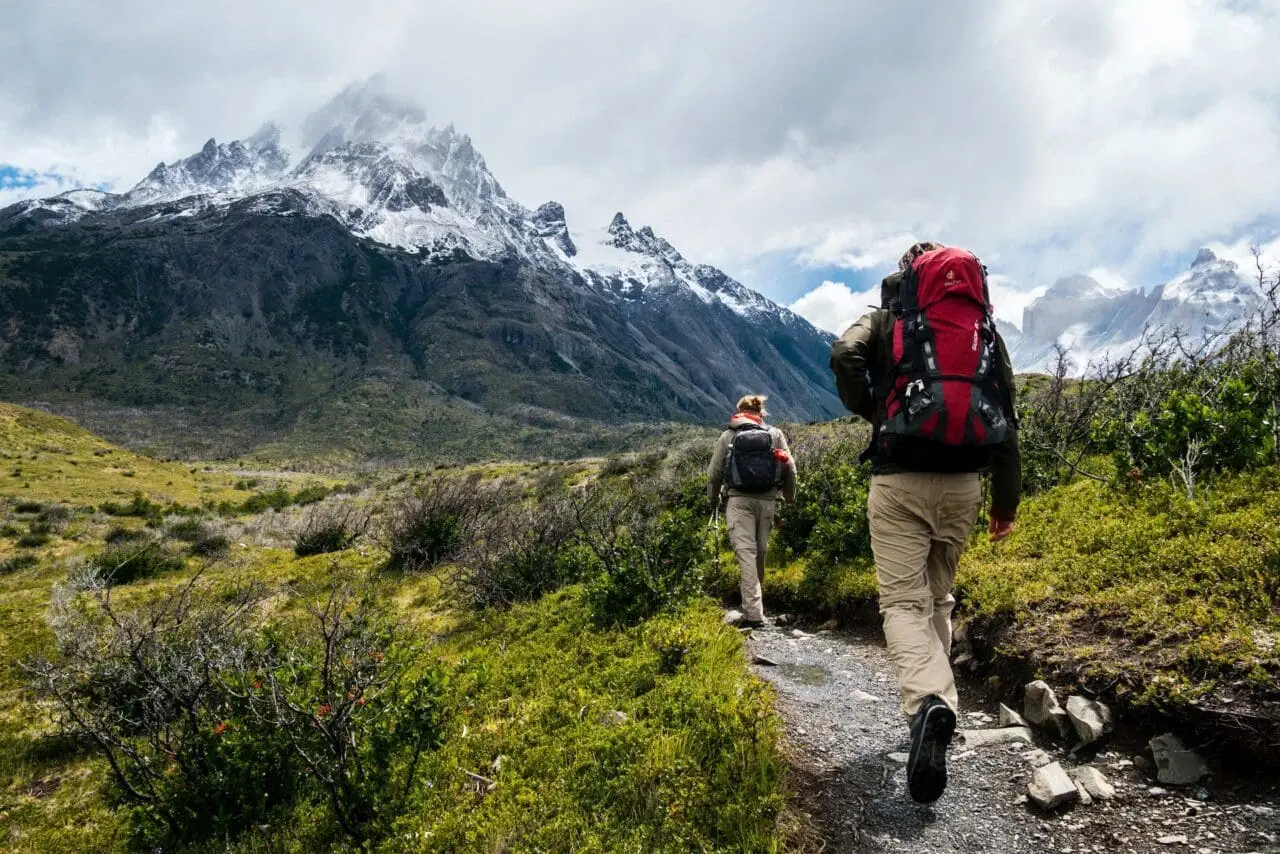 2. Squamish River Dike Trail
One of the Squamish hikes is located just beside Squamish in a cozy neighborhood called Valleycliffe. 
The Squamish River Dike Trail starts only from the intersection of Westway Avenue and Plateau Drive. After a hike of almost 2.5 km, you will be greeted with mesmerizing views of the Stawamus River. 
Other than innumerable lookout points, the river produces that humming noise, which along with the birds and insects of the forests, creates a heavenly ambiance! The slope is generally downhill and easily accessible.
3. Murrin Park Loop Trail
While driving from Vancouver to Squamish via the Sea to Sky Highway, the Murrin Provincial Park will be just on your left-hand, a little before you enter Squamish officially.
If you are an experienced hiker, it will just take an hour or two to complete this hike. 
Parking is easy here as the Murrin Provincial Park has its parking lot. There are a lot of marvelous views, including rocks, Howe Sound, and other views of the park itself!
The trail is almost 1.8 km and includes particular rock climbing and might be a bit high at some points. 
It almost goes through the lush green forests inside the Provincial Park. Don't forget to click pictures of the sensational Browning Lake, one of the mountain lakes you come across in such fantastic Squamish hikes.
4. Smoke Bluffs Loop Trail
This is one of those Squamish hikes that are very popular among rock climbers. This hike can also be started from the previously mentioned Vallecliffe area. 
The trail is full of stairs, and you will feel your heart beating in your chest! This gives you good cardio too!
But once you get up there, you will be rewarded with phenomenal views of the town below you and even the distant Howe Sound.
5. Four Lakes Trail (Alice Lake)
The Alice Lake Provincial Park comprises four lakes- Alice, Stump, Fawn, and Edith. This is comparatively one of the easier Squamish hikes. 
Instead, you could say it is walking throughout Alice Park. Breathe in the majestic views of the lush green forests and the stunning scenic beauty of the lakes.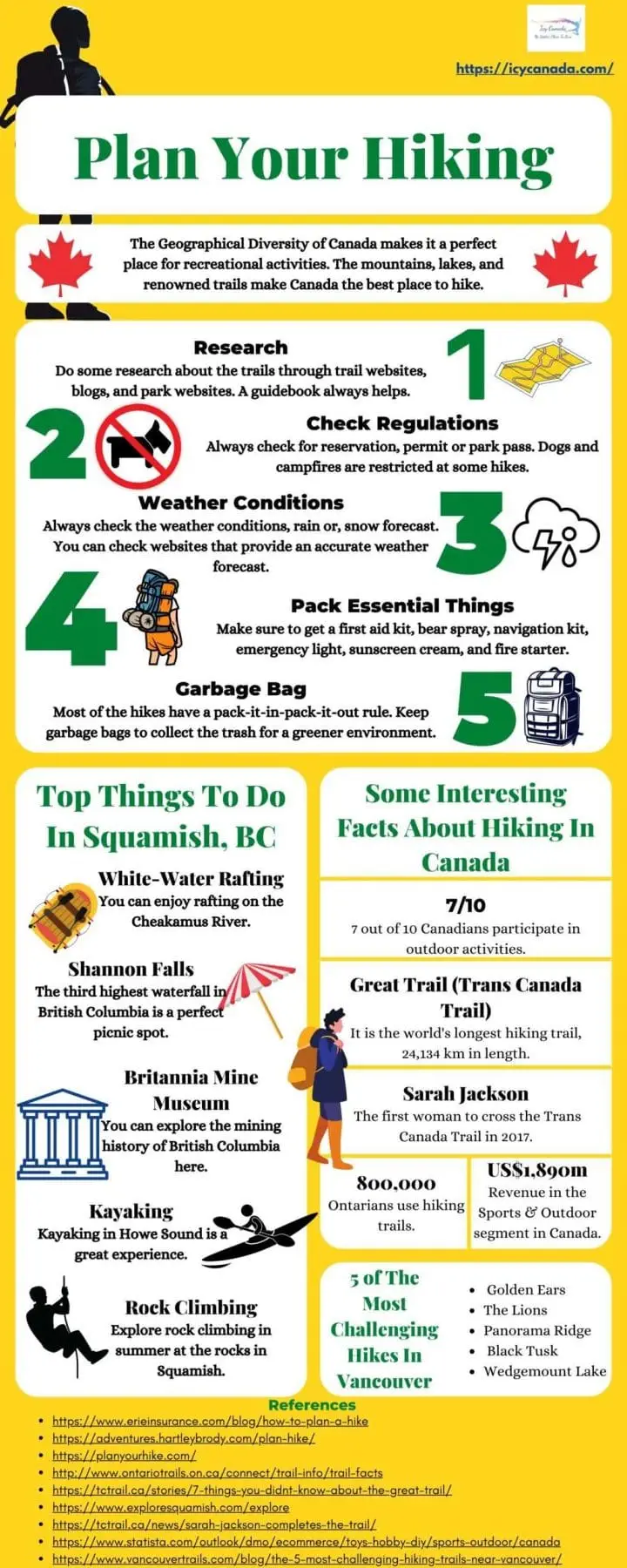 6. Tantalus View Trail (Brohm Lake)
Brohm Lake Interpretive Forest is one of those Squamish hikes combined with sparkling lakes and evergreen forests!
Most of the trail is through the forest, and there are over 400 hectares of land full of hiking trails. 
But once you overcome the obstacles and get to the top, breathe in the views of the spine-tingling Tantalus mountain range. 
This trail can be accessible from Sea to Sky Highway. You will find the forest and all its hiking trails just west of the highway, and even you hit Squamish!
7. Sky to Sea Gondola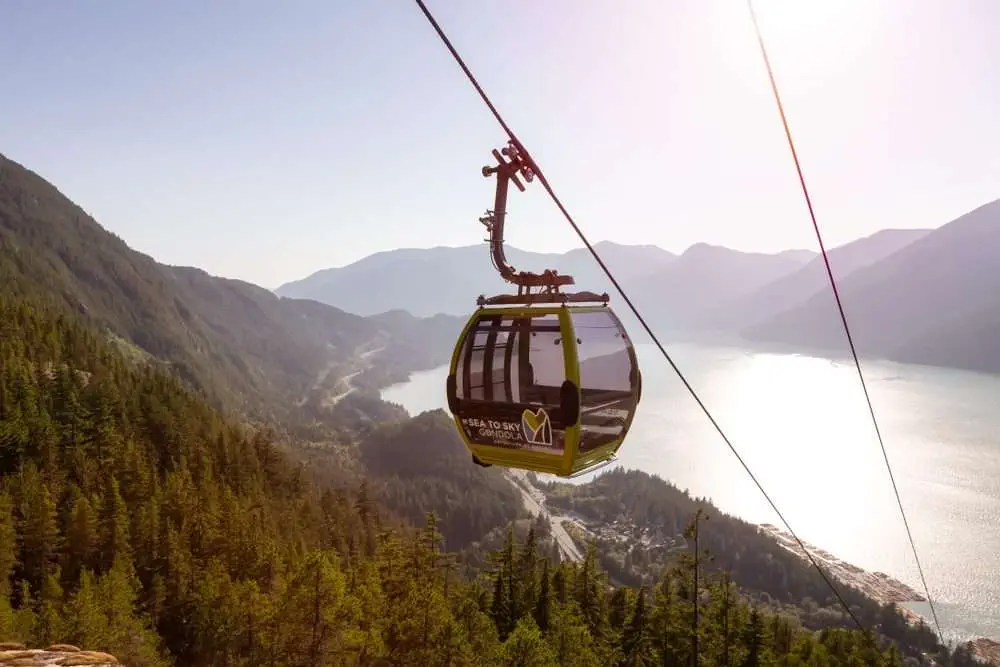 Are you in search of one of those Squamish hikes that will give you all the essential views but at the same time, you don't want to work too hard? 
The trails and Sky To Sea Gondola are just for you! Al's Habrich Trail is one of the best Squamish hikes to give you everything you need and is about 8.5 km. 
But here is the main thing- you can get a stunning view, but the trail is not steep! The tracks are in good condition too!
8. Elfin Lakes
Whether hiking or biking- Elfin Lakes in Garibaldi Provincial Park is phenomenal, apart from hiking during the summers, there are immense skiing trails, and snowshoeing is one of the popular outdoor activities here.
From Squamish to Pemberton, Garibaldi Park is a hiker's paradise as it provides more than 2000 square kilometers of untouched wilderness and hiking trails.
How to locate Garibaldi Park?
While going to Whistler via the Sea to Sky Highway, you will observe vast, beautiful snow-capped mountain peaks. 
That is Garibaldi Park, and the trail is located at the southern end of Garibaldi. So if you are visiting from Whistler, it is just a 90-minute drive!
Once you get there, you will be greeted with gorgeous trail views, but there will be a bit of a crowd during winter. 
The trail might be difficult, but they are incredibly well maintained and ultimately pave their path to a cozy little hut called the Elfin Lakes Hut.
Warning: Dogs are not allowed inside the park!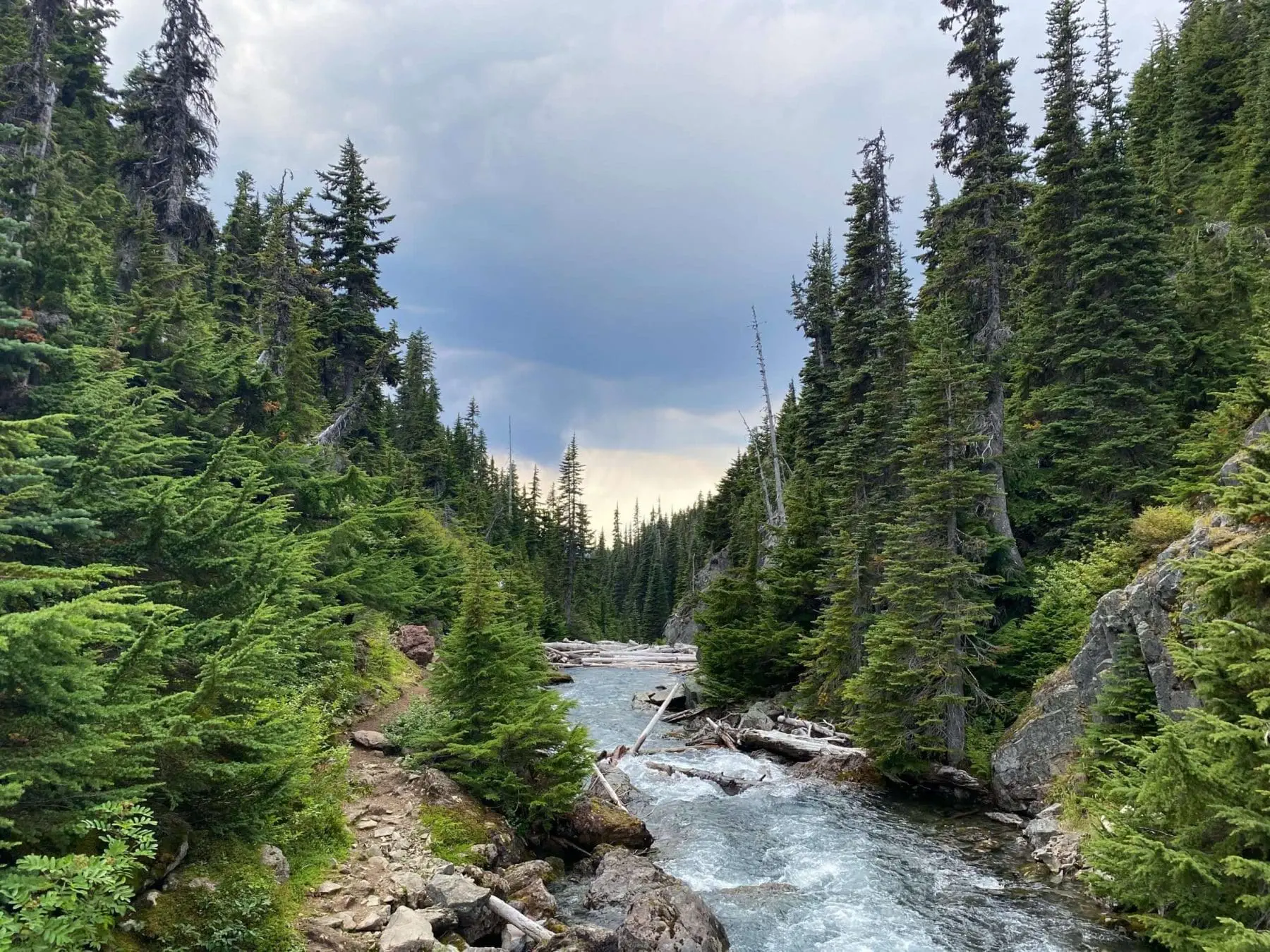 9. Crooked Falls
One of the hidden Squamish hikes, Crooked Falls, is a trail often left out by visitors.
Starting from Squamish Valley, this trail is through a winding path covered with forests and towering trees, and the scenic beauty is serene and out of this world.
It is a 6 km hike and gives stunning views of Sigurd Peak. Once you reach the lookout points, you will also find snacks and light bites to savor your taste buds!
10. Sea to Summit Trail
The Sea to Sky Summit trail, previously known as Upper Shannon Falls Trail, is one of the must-dos for Squamish hikes. 
The hike from the Sea to Summit Trail slowly leads to the famous Stawamus Chief Trail. Parking is quite accessible and after parking your car at the Shannon Falls parking lot, hike to the viewpoint of Shannon Falls. 
You can access many trails here- Upper Shannon falls Trail, Shannon Falla trail, and even the previously mentioned Stawamus Chief Trail!
You could attempt all of these in a day, or you could camp for a night. But trying all these in a day will let you catch a breathtaking sunset from the viewpoint and a glimpse of The Chief!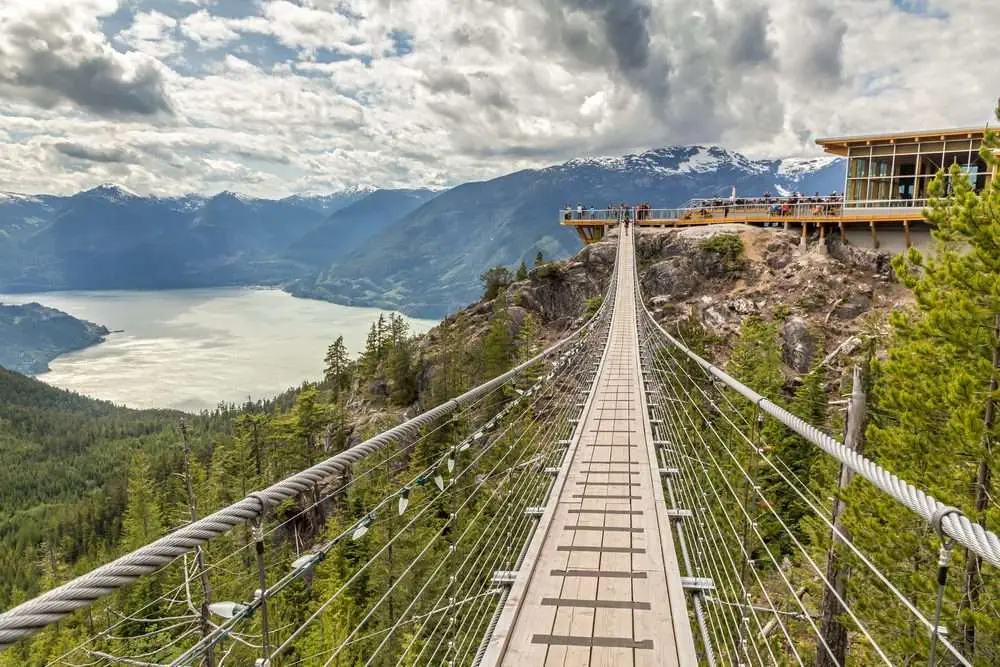 Closing Thoughts
Put on your hiking boots, prepare a bag of comfy warm clothes as the weather shifts pretty swiftly, and don't forget to carry a First-Aid kit. 
You are about to embark on a journey filled with scenic beauty, wilderness, and adventure beyond your imagination!
Have you ever done any Squamish hikes? Let us know about your experience in the comments!
FAQs
1. What are some of the best Squamish Hotels?
After finishing the Stawamus Chief hike, stay in Squamish for a long to check out some of the other top-notch Squamish hikes. There are many fantastic lodging options there.
Here is a complete list of all the campgrounds in and around Squamish if you enjoy camping (including Stawamus Chief Provincial Park).
Or, if you'd rather have a bed and four walls, here are some great hotels in the area:
Howe Sound Inn and Brewing Company
One of Squamish's top bars, the Howe Sound Inn and Brewing Company, also offers top-notch lodging for guests who want to stay for a while. 
This contemporary hotel is a reasonable option for the area and offers a variety of accommodations, some with stunning mountain views. 
In the center of the city, it is a practical and welcoming option.
The Mountain Retreat is well situated in the city's heart, just off the highway, and features an indoor pool, hot tub, and a superb on-site restaurant.
Adventurers who want to be close to all the trails and rock climbing routes frequent the Crash Hotel Squamish, conveniently located in the middle of everything (and adjacent to the Goat Pub).
Squamish Highlands Bed & Breakfast
The Squamish Highlands Bed & Breakfast is a luxurious choice in the hills above the town that comes highly recommended (and reasonably priced). This is a great option if you have your wheels because of the stunning vistas, delectable breakfast, and welcoming, accommodating hosts.
2. Best Tips for Hiking the Chief Trail?
The Chief hike is strenuous, so bring lots of drinks and put on comfortable shoes or boots.
Additionally, you should wear layers because you can be sweating profusely on the ascent and then freezing in a chilly breeze, resting on the peak a short while afterward. Be careful that the trailhead has only restrooms.
Additionally, as previously indicated, trekking in the rain might be risky. If feasible, wait until a few days have passed without rain to ensure the rocks are as grippy as possible.
3. How to get to Alice Lake Provincial Park?
Driving on the Sea to Sky Highway is situated 10-15 minutes north of Squamish. You will see a vast banner, 'ALICE LAKE PROVINCIAL PARK,' on your right, and there you go! That's your cue to turn.
You will find a pier, a beach, and countless hiking trails here, which are all relatively easy for beginners, so plan your stay carefully, and the locations are incredibly picturesque.
A few warnings: You will frequently come across bears and cougars. Bears are harmless here. But the cougars might be dangerous. 
So don't forget to keep your children near and try to keep your pets on a leash!