Lake on the mountain is a wonderful location among many beautiful locations in Toronto, Canada. It is a truly magnificent freshwater lake and is believed to be a mysterious lake. There is also a Mountain Provincial Park that surrounds this enchanting Lake.
The Lake on the mountain has a constant flow of clean, fresh water and is considered a natural curiosity that raises many questions about its existence.
A simple walk through the boardwalk around this mystery lake on the hill will surely take you to another world of sheer joy and happiness.
Learn more about this incredible Lake in Ontario. Have an aerial look at this stunning Lake on the mountain:
1. Origin and Creation
And also, on how the Lake is being fed, researchers believe that two streams are coming from the higher lands nearby, filling the vast Lake. The streams are believed to come from the west hills and southeast corners.
To the southwest of the Lake is a significant swamp area that acts as a reservoir for the water that would run into this Lake. This southeast seasonal spring completely dries off during the summer.
The people of the Mohawk community believed that the spirits dwelled in the deep waters of this Lake. They also called this Lake on the mountain "Lake Onokenoga" or "The Lake of the Gods."
They even offered gifts to the spirits every spring to ensure that they have a very successful crop yield in the coming next year.
2. What You Need To Know
2.1 Take a visit to the Mountain Provincial Park Lake
Who doesn't love to take a walk in an area surrounding lush green trees and beautiful sceneries? This alluring Lake on the mountain has a provincial park that encompasses this mysterious Lake. The Mountain Provincial Park is situated in Prince Edward County, one of the most beautiful Ontario parks.
The Mountain Provincial Park is so vast that its area is about 104 hectares. You can take a one-day short trip to the Mountain Provincial Park or stay in any of the many historic inns and take a long relaxed Prince Edward County vacation.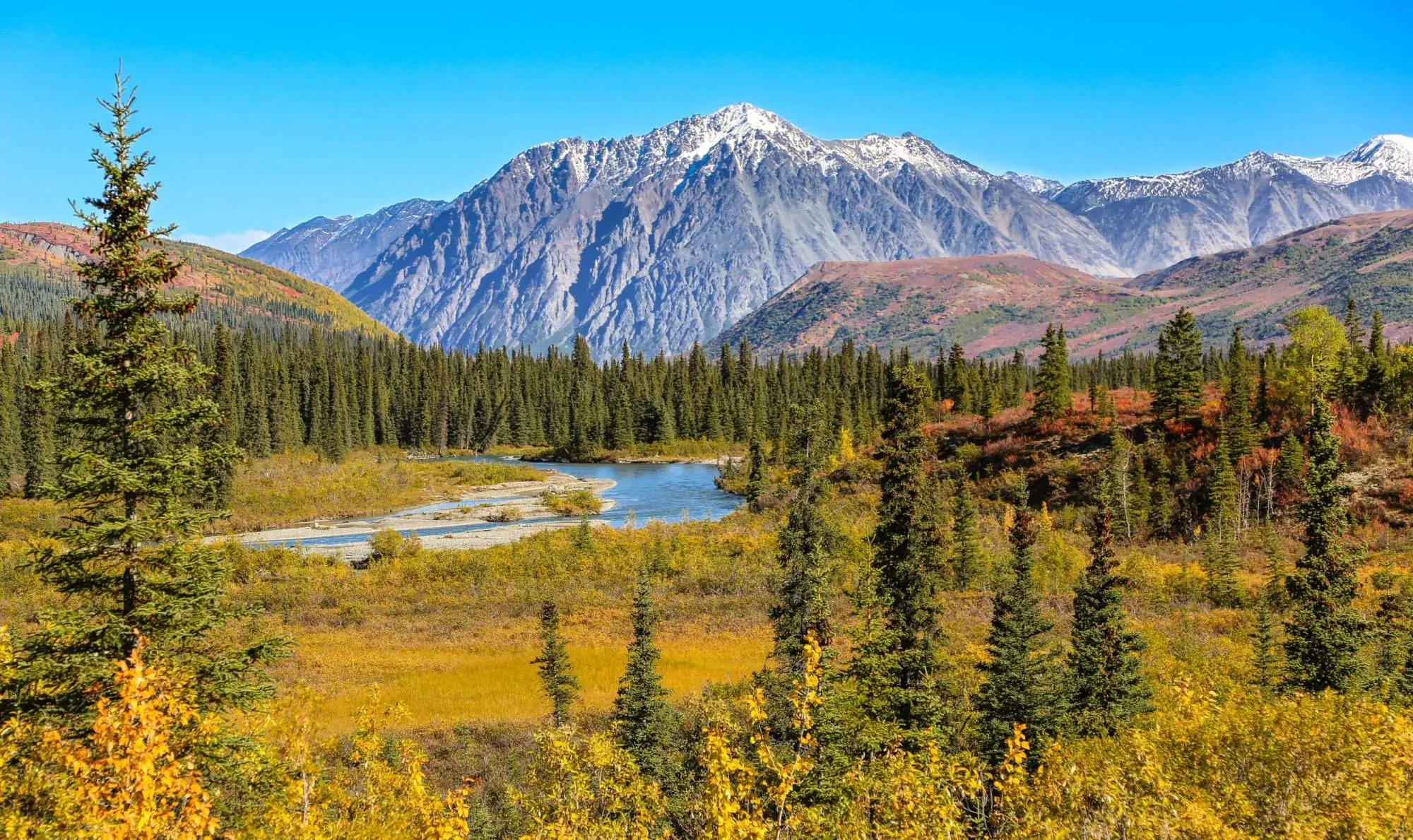 2.2 A day-use park that stands up above the Lake Ontario
One of the most stunning Ontario parks, this Lake stands around sixty-two meters above the Bay of Quinte (Lake Ontario), with alluring views of the North shore, Glenora ferry, the Bay of Quinte, and Prince Edward Escarpment.
Visitors on the viewing platform can have a beautiful view of the Lake on the mountain and Lake Ontario. Above the Bay of Quinte, this Lake is separated by a narrow land that ends in a cliff.
2.3 Things to Know Before You Visit the Lake
The mountain park has only a handful of facilities, including a vast parking area, public washrooms, and a boardwalk to a beautiful viewing platform where you can admire the enchanting big Lake.
Fishing is one of the other facilities that the park has. The best time to visit the Lake is after the spring, from May to October, when the park is open.
2.4 Restrictions and Drawbacks
The Lake of the Gods is sure the best place to visit in Prince Edward County, but it has a few drawbacks and restrictions that visitors need to be aware of before visiting this fascinating location.
To start with, this Mountain Provincial Park doesn't allow camping; it is a day-use park.
While many would want to take a plunge into this fresh, clean water, this park doesn't allow swimming.
The parking fee falls a bit on the higher side, which ranges from three dollars to seven dollars, depending on the duration of your stay in the park.
There are restrictions and fines for consuming liquor in the park.
Surrounding Mysterious
Many things in this vast world have no explanation; one among those is this mysterious Lake on the mountain.
The Lake has no apparent water source, yet it has clean, fresh water.
Many thought that the Lake on the mountain must have some water source, but plenty of research on this Lake showed that there was no apparent water source.
Early settlers believed that this Lake had no bottom point, but others believed that the Lake on the mountain led to a distant water source through an underground passage adding to its natural curiosity.
A constant flow of clean, fresh water with no source is fascinating for many geologists and early settlers that challenges the geological theory. Still, the most accepted theory on how the Lake was created is that it is a collapsed doline, an unusual feature. Collapsed doline is a sinkhole that appears in areas with limestone foundations.
Closing Thoughts
Lake on the mountain is an awesome picnic spot and the perfect destination for people wanting to have short trips.
If you are a mountain person looking for a perfectly peaceful setting where you can have a calm experience, then Lake on lake mountain is your location to enjoy.
There are many locations to traverse through Canada, and this Lake is one of the most delightful. Enjoy picnicking alone or with family in this mountain lake park!
But please do not forget about the Covid-19 situation prevailing now; wear masks to maintain social distancing while enjoying your trip to this Lake on Lake mountain.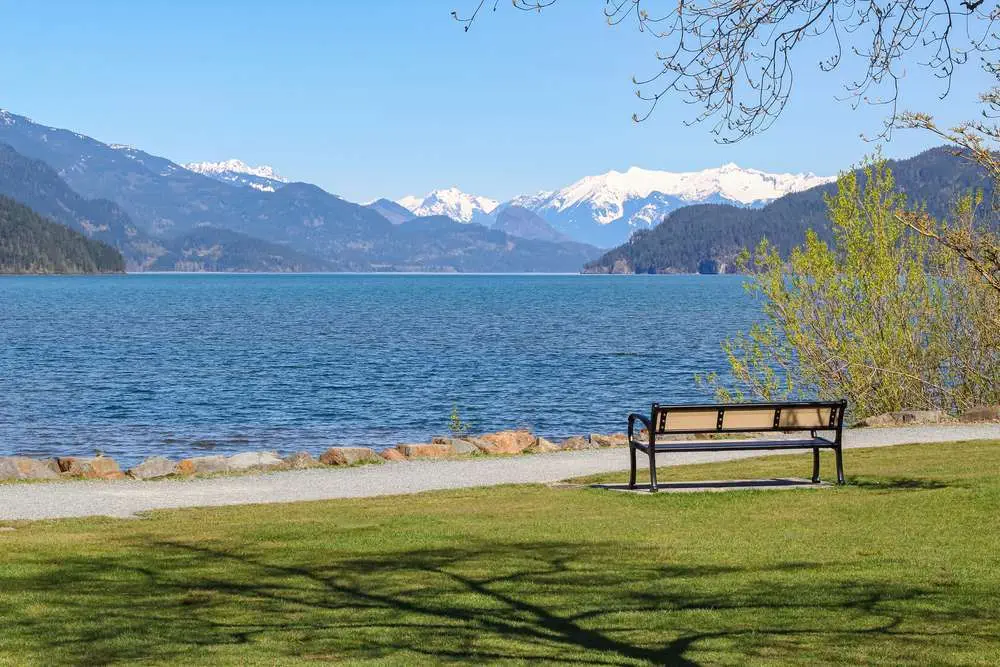 Frequently Asked Question
1. Do you have to pay at Lake on the Mountain?
At Lake on the Mountain, is there a fee? You don't, though. Although it is managed as a component of Sandbanks Provincial Park, entrance to this park is free.
2. Is it hard to drive up Lake Mountain?
Driving from Marysville to Lake Mountain is rather simple. However, the bottom portion of the road features a few 10%-steep parts that, when icy or wet, can easily trap inexperienced drivers who speed too quickly or brake abruptly and late.
3. Do I need chains to get to Lake Mountain?
Will I need wheel chains if I intend to drive to Lake Mountain Alpine Resort? It is important to carry and install snow chains on two-wheel drive vehicles because of the heavy snowfall or to engage 44 or snow conditions on all-wheel drive vehicles.
4. What is there to do at Lake Mountain in the winter?
Snow play, tobogganing, cross-country skiing, and snowshoeing are among the wintertime activities available. The mountain offers ski instruction, gear and equipment rentals, hot coffee, and everything else needed for a day in the snow!