In this article, you will see all the marvellous things you can do at Inverhuron Provincial Park.
Children will complain that they are bored no matter how long they have been on a summer vacation. If you have young kids, the water pad will only save you some time from them being bored, and if you have an adult kid, it can be challenging to detach them from their phones.
The solution is to pack your bags and go out in the wonderful outdoors for some fun. While a simple change of scenery can do miracles for easily bored children, you can boost the surprise element by designing a personalized bucket list.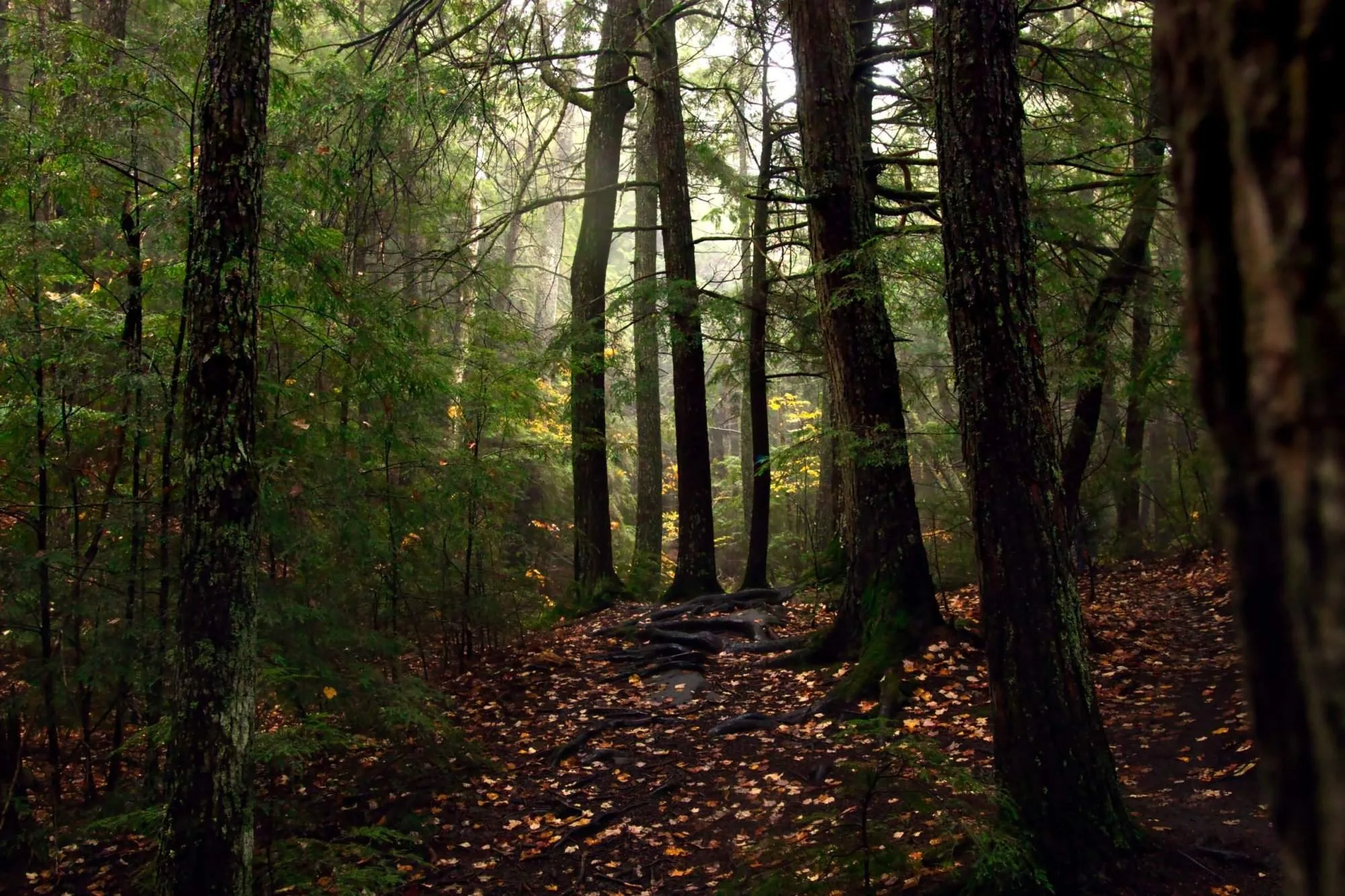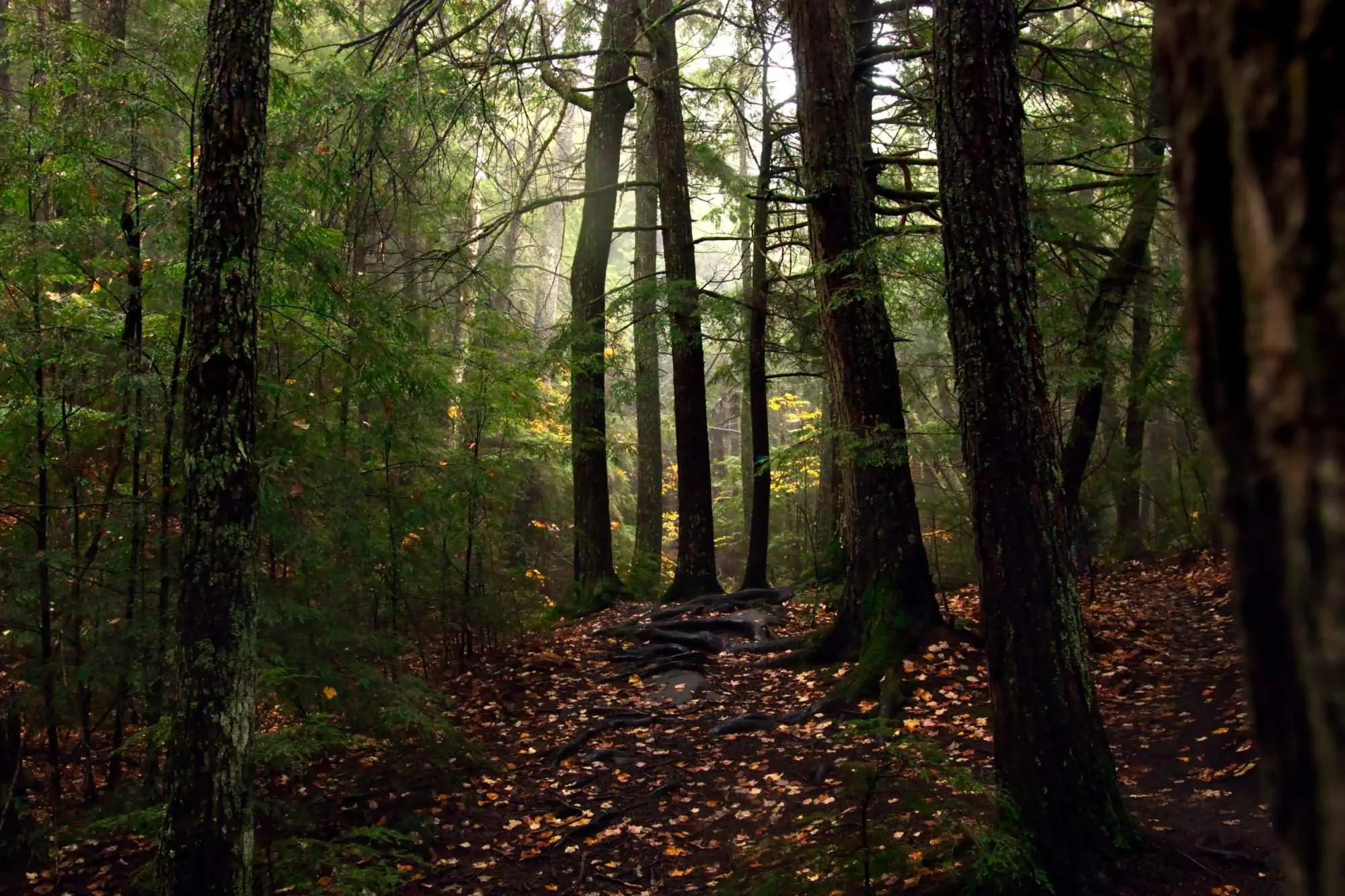 1. Why Inverhuron Provincial Park?
Inverhuron Provincial Park, opened in 1967, is located in the region where indigenous humans once populated for hundreds of years. Inverhuron Provincial Park, which is located on the shoreline of Lake Huron and renowned for its spectacular sunset, is an RV vacationer's dream.
This 2.9 square km (1.1 square miles) provincial spot near Inverhuron village, off Highway 21, Tiverton, Ontario, showcases a wetland and young hardwood grove that offers a great setup for memorable camping experiences. The park is near the town of Inverhuron, so you could always walk there for an ice cream craving in the middle of the day.
Inverhuron Provincial Park has 3 campground areas:
Holmes Bay (tents only)
Lime Kiln
Gunn Point
So far, we have told you everything about what Inverhuron Provincial Park has to offer and information about its establishment. Further, you can see all the things you can do there and all the facilities it has to provide.
2. Inverhuron Provincial Park provides various facilities such as:
2.1 Station of Rest: Each of the three campgrounds and the day-use area has a centrally located comfort station. Shower facilities are available at the Gunn Point campground, Lime Kiln, and Holmes Bay Campground comfort stations.
2.2 Rentals: Trailer storage rentals are available during the operating season. PFDs (Personal Floatation Devices): You can borrow a properly fitted PFD from the Registration Office. Loan Service for Extension Cords: (cancelled until further notice) Extension cords can be borrowed. Electrical pedestals are sometimes far from the site and may require longer cords than some people have.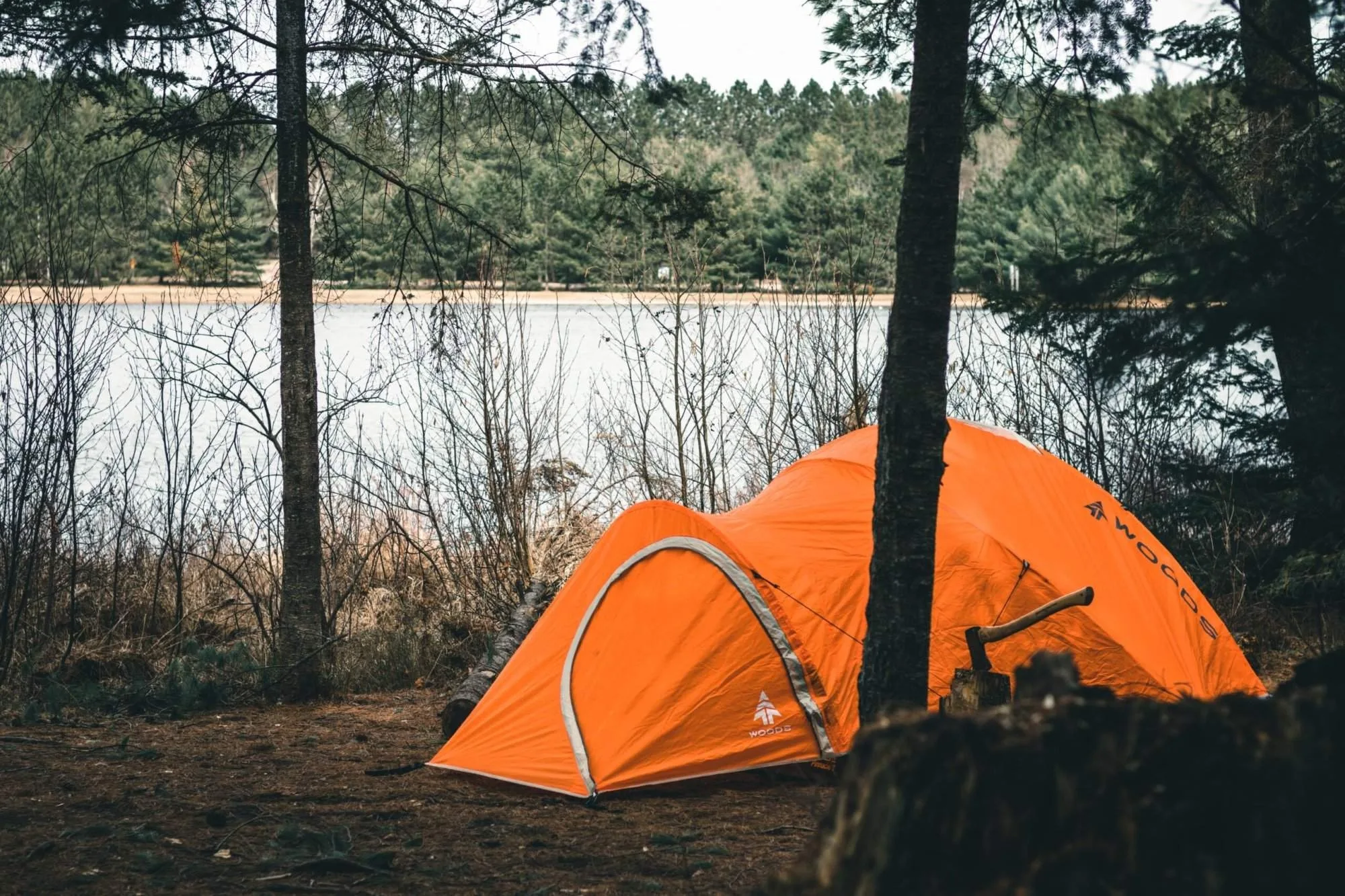 2.3 Pet-friendly area: A perfect beach area is available for you and your pet. Have an excellent exercise adventure there and connect more with your pet.
2.4 Toilets: There are flush toilets at the comfort stations, centrally located in the 3 campgrounds and the day-use area.
2.5 Car Camping: Inverhuron has three campgrounds, each with its amenities, such as electrical service and pull-through sites suitable for larger RVs. The campsites are spacious and private. The sites are wooded, luxurious, and level, making them ideal for larger trailers. Because of the large private sites, you may need to bring an extra long electrical cord to reach the electrical outlet. All sites are conveniently located near the restrooms and showers.
3. Things to do at Inverhuron Provincial Park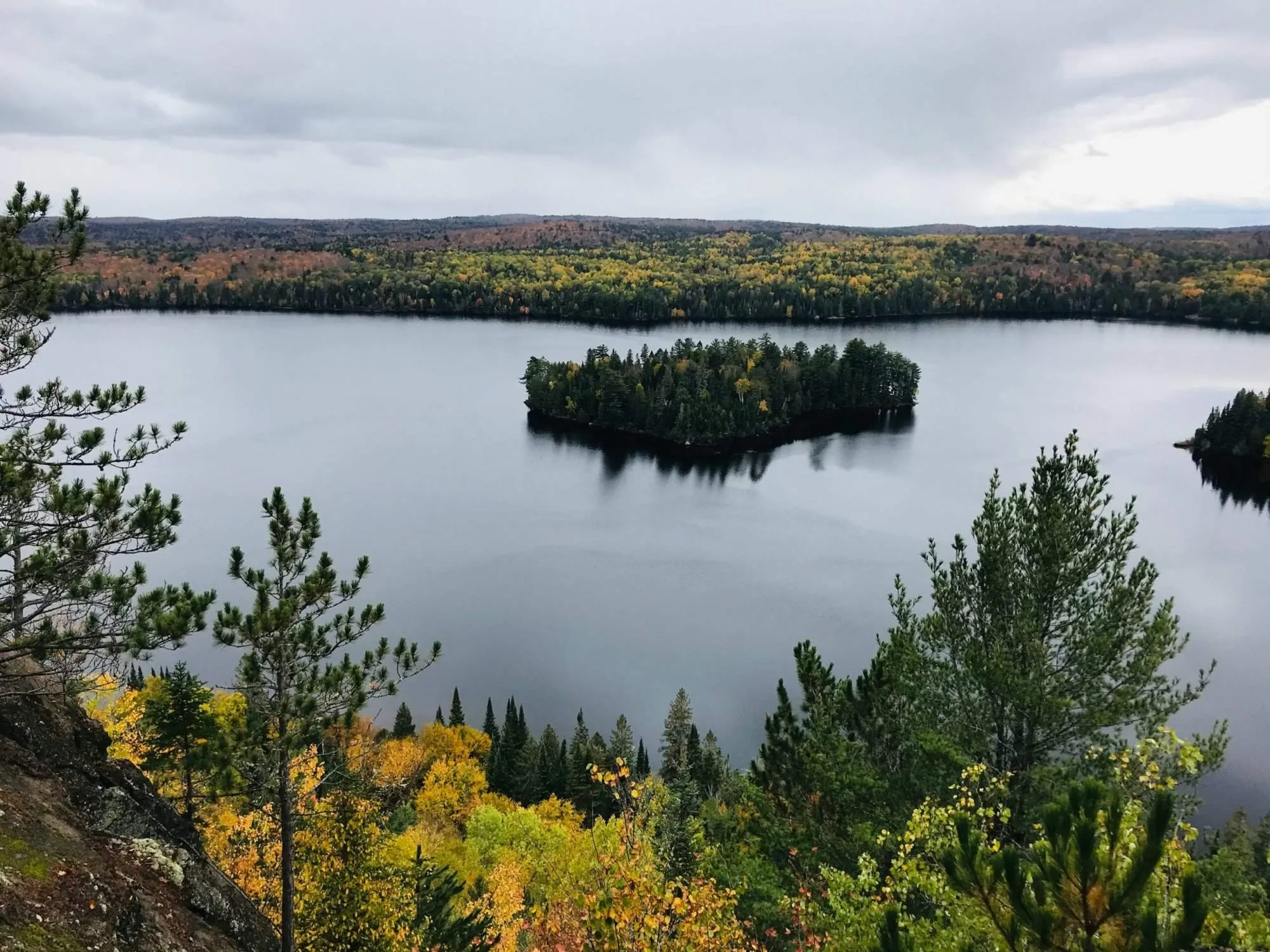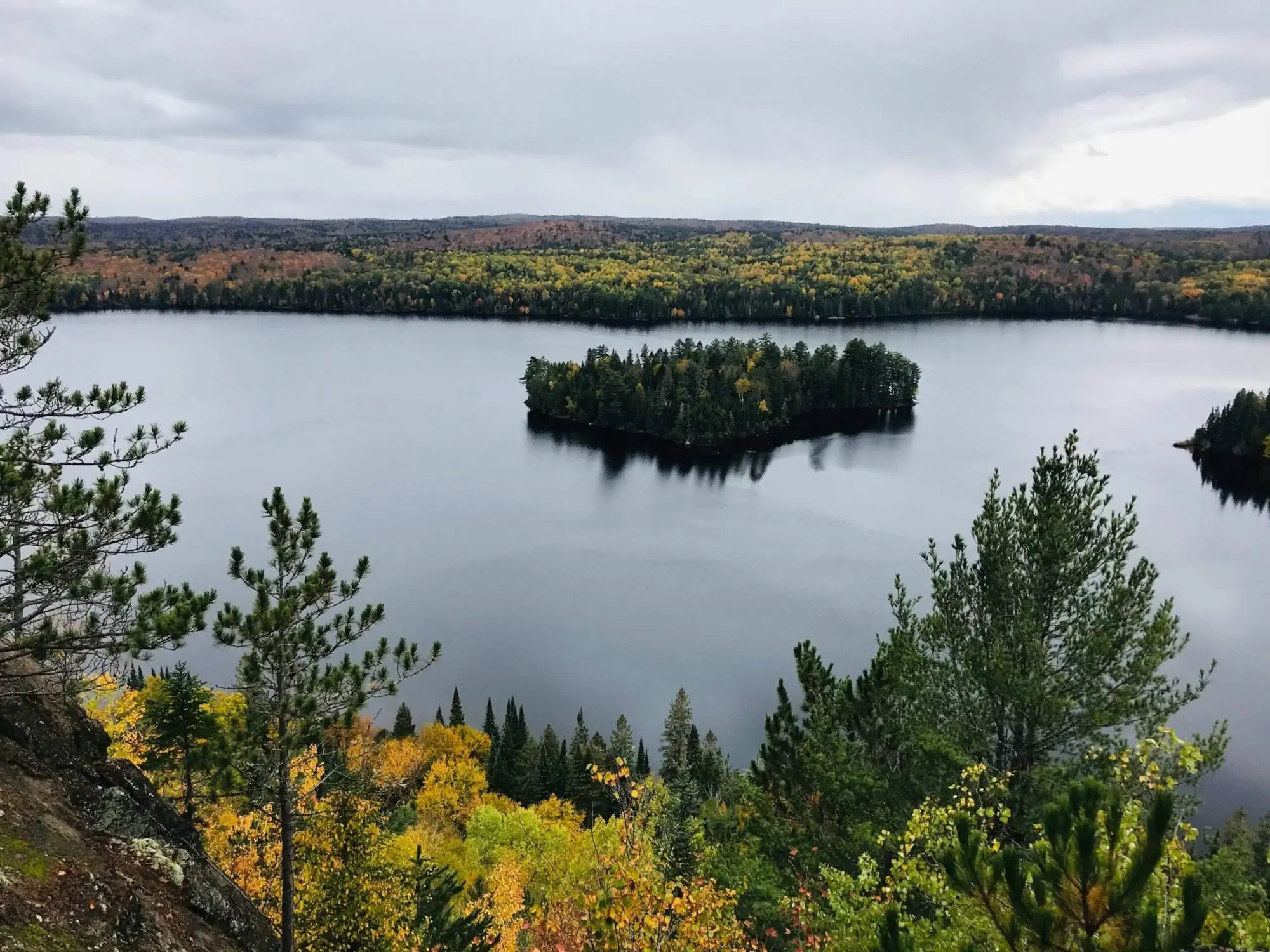 3.1 Canoeing
Anyone canoeing or kayaking around  Lake Huron's shoreline must exercise caution because water levels can change quickly. Other watersports famous in the waters off Inverhuron include kayaking, kitesurfing, and waterskiing. Canoeing and kayaking are popular activities on the nearby Saugeen River.
3.2 Fishing
A great place to catch Lake Trout, bass, pickerel, perch, salmon, and pike. The waters near the coast of Inverhuron Provincial Park offer excellent fishing for salmon, lake trout, brown trout, rainbow trout, bluegill, and bass for boat owners.
Fishers catch rainbow trout, brown trout, and perch from the banks of the Little Sauble River. Campers should follow all fishing regulations.
3.3 Biking
The park has a familiar trail, and cycling is allowed on all park roads. The trails wind through a marshland and hardwood forest, so keep a close eye on woodland animals and birds. Discover the well-kept network of familiar trails by bike or on a hike.
The dunes and long crescent-shaped beach bring families together with its shallow bottom and gentle drop-off. Hike or bike along the Holmes Bay Trail, which marks the corners of the peninsula where all three campgrounds are situated. If you get too warm, you can swim right off the stones anywhere along the trail.
Explore this 10.3-kilometre loop trail near Kincardine, Ontario. It takes 2 hours and 38 minutes to complete this route, which is generally accessible. Because this is a popular camping, hiking, and walking area, you will most likely come across other people while exploring. Dogs are welcome and can roam freely in some areas.
3.4 Bird watching
Bird watching, also known as birding, is a popular outdoor activity that involves observing and studying birds in their natural habitat. Inverhuron Provincial Park, located in Ontario, Canada, is a great place to go bird watching because it is home to a diverse array of bird species and offers excellent opportunities for viewing birds during spring and fall migrations.
During the spring and fall migrations, many species of birds pass through the park on their way to their breeding or wintering grounds.
This makes it a prime time for bird watching, as you have the chance to see a wide variety of birds in one place. Inverhuron Provincial Park is particularly known for its populations of warblers, sparrows, and thrushes, which can be seen in large numbers during these times of the year.
In addition to the abundance of birds that can be seen during the spring and fall migrations, Inverhuron Provincial Park also offers a number of other features that make it a great place for bird watching.
The park is located along the shores of Lake Huron, which provides a habitat for waterfowl such as ducks and geese. The park also has a variety of habitats, including forests, fields, and wetlands, which provide homes for a diverse array of bird species.
In addition to the natural beauty of the park and the opportunity to see a wide variety of birds, bird watching at Inverhuron Provincial Park can also be a relaxing and enjoyable activity.
It provides a chance to escape from the stresses of daily life and connect with nature. Whether you are an experienced birder or just starting out, Inverhuron Provincial Park is a great place to enjoy this hobby.
3.5 Discover Program
Join park staff on an observational nature trip in July and August to explore rare plants and animals.
A Discovery Activity Book is available for youth to use, and they are motivated to perform the Discovery Ranger Pledge to collect a Discovery Ranger Button. Keep a watch out for all the weekly schedules of events posted throughout the campground for more information.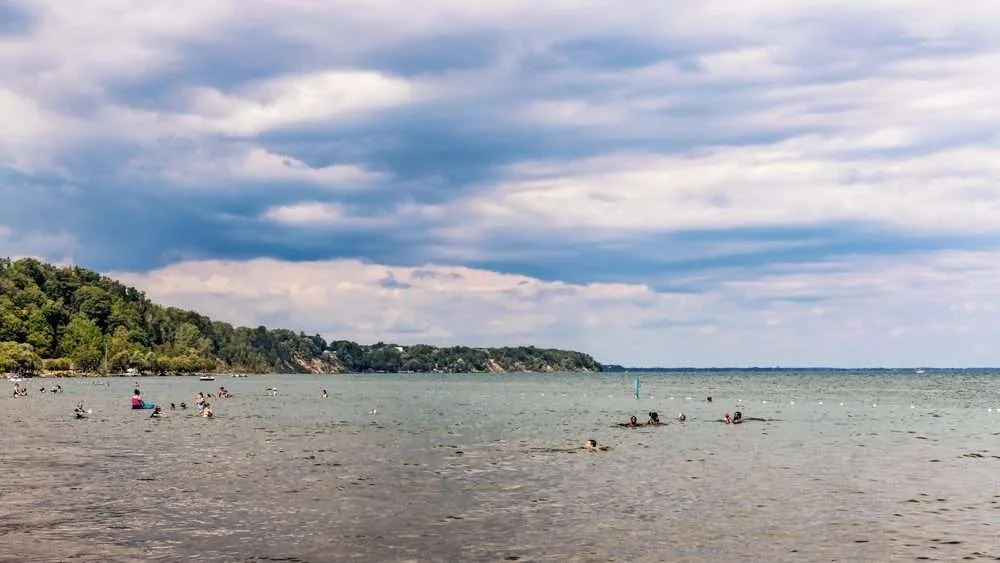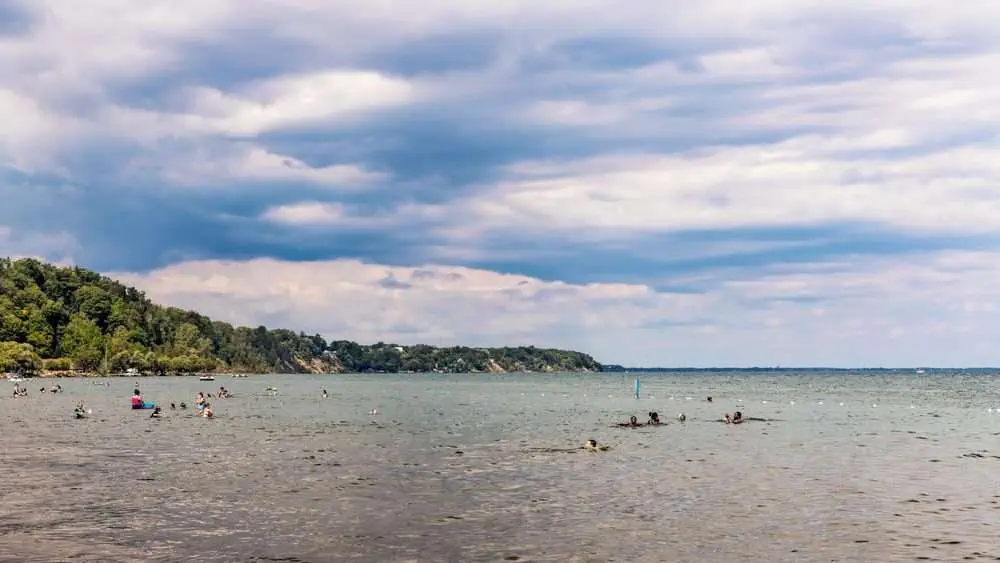 3.6 Swimming
The garden is well-known for its crystal clear water and simplistic, sandy beaches, perfect for swimming. Sections of the 1 km beach are encouraged, and restrooms are available.
3.7 Watch the sunset
The sunsets at Inverhuron are truly breathtaking and will take your breath away. They have a way of calming and soothing the soul, making you forget about all of your troubles and worries. When you watch the sunset over the horizon, it's impossible not to feel a sense of peace and tranquillity wash over you.
Not only are the sunsets visually stunning, but they also have a way of bringing people together. It seems that everyone is drawn to the beauty of the sunset, and it creates a sense of community and connection. People tend to forget about petty grievances and problems when they are captivated by the natural beauty of the sunset. It's a reminder of the bigger picture and the things that truly matter in life.
In short, the sunsets at Inverhuron are a must-see attraction that is worth the price of admission. They will leave you feeling relaxed and rejuvenated, and will undoubtedly be one of the highlights of your visit to the park. So be sure to make time for sunset viewing during your stay – you won't be disappointed.
3.8 Bruce power center
The Bruce Power Centre can be seen across the bay from the campground.
As per Google Maps, the length between the park and the power center is approximately 5.3 kilometres. It's a quick trip. It also claims that walking takes less than an hour and biking takes about 20 minutes.
We can assure you that it will take you much longer. The road is a winding country road. Walking is not something I would recommend. One can ride their bike, which is challenging but quickly takes more than 30 minutes. It was not a family-friendly biking journey.
Closing Thoughts
You will wish you had a more extended weekend to experience everything this park has to give. The staff here is pleasant and helpful. This is a surprisingly delightful park.
When it comes to Ontario parks, inverhuron provincial park is one of the best, Whether you are looking for a sandy beach, nature trails overnight camping, the park got you covered.
sidenote:- If you are in a paid lime kiln campground you can take advantage of laundry facilities on your stay.
If you liked this article, here is something you may like.
Frequently Asked Questions
1. What Should You Bring?
Before visiting Inverhuron Provincial Park, it's important to understand that you are responsible for bringing your own bedding, food, pots, pans, dishes, cutlery, and other personal items. This means that you should plan ahead and bring everything you will need for your stay, as these items are not provided by the park.
It's a good idea to make a list of everything you will need before packing so that you don't forget any essential items. This might include things like a sleeping bag or sheets, pillows, towels, toiletries, and any other personal items that you need.
You should also plan to bring enough food to last the duration of your stay, as well as any cooking and dining supplies that you will need.
In addition to these items, it's also a good idea to bring some basic camping gear, such as a tent, flashlight, and insect repellent. You should also consider bringing any recreational equipment you plan to use, such as hiking boots, fishing gear, or beach toys.
Finally, it's important to note that you should be prepared for a variety of weather conditions while visiting Inverhuron Provincial Park.
The weather can be unpredictable, so it's a good idea to bring layers of clothing that you can add or remove as needed. It's also a good idea to bring a rain jacket or umbrella in case of rain and to pack sunscreen and a hat to protect yourself from the sun.
Overall, it's important to be well-prepared before visiting Inverhuron Provincial Park. By bringing everything you will need and be prepared for a variety of weather conditions, you can ensure that you have a comfortable and enjoyable stay.
2. Are there any restrictions at Inverhuron Provincial Park?
There is a 2-night minimum stay on long weekends and a 3-night minimum stay.
Domestic animals (pets) are not permitted in the house or on the property, and smoking is prohibited in all facilities. A comfort station with a flush toilet is a short walk from the camp cabin.
Ontario Hydro purchased an expensive new billing system in the late 1990s which was to provide a better algorithm for estimating bills. So, there is an issue with the electricity charge if you are bringing your RV to the park. It is also used for boat launches.
3. Is there a Regional Health Unit for this Park?:
There is! It is called the Grey Bruce Health Unit. you can come in contact with something like poison ivy or injure yourself. Please visit ASAP. It is located at 19 Jordan Rd, Kincardine, ON N0G 2T0
Phone: +1 519-368-1959
As an Amazon Associate, Icy Canada earns from qualifying purchases.
[amazon_auto_links id="81298"]
The Icy Canada team strives to create content that matters. It's why our content is written by travel writers, authority experts, well-known authors, and niche experts. Our content is also periodically reviewed by expert authors for accuracy and trustworthiness.
As an Amazon Associate, Icy Canada earns from qualifying purchases. [amazon_auto_links id="81298"]