Art galleries are the best places to understand the nature, culture, and tradition of a region. The Edmonton Art Gallery is one of a kind. The art galleries in Edmonton are places where artistic beauty meets knowledge. A visit to such sites helps to enhance your perceptions of art and life.
Here is the list of the best art galleries in Edmonton. These are the must-visit spots in the city if you are an art enthusiast.
Top 10 Edmonton Art Gallery
1. The Art Gallery of Alberta
The Art Gallery of Alberta is one of the most famous art galleries in the city. Established in 1924, this museum has a collection of over 6,000 artworks. Most of the paintings here are by the artists of Alberta. They also carry creative artworks produced in various regions in western Canada.
Though the art gallery contains historical art and photographs, they primarily focus on contemporary and modern art. Located in downtown Edmonton, the gallery is a space of 8000 square meters.
Their permanent art collection from donors began in 1924. A large number of works in the museum belong to the latter half of the 20th century.
They also conduct different traveling exhibitions for art lovers.
2. West End Gallery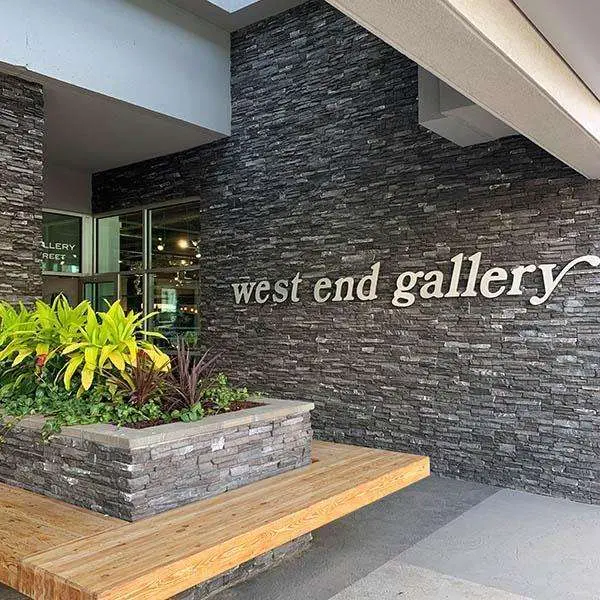 West End Gallery is a prominent Edmonton art gallery that focuses on supporting Canadian artists. The gallery is a family-owned venture established in 1975.
Their primary aim is to display works of Canadian glass artists and painters for art enthusiasts.
The gallery helps artists in promoting their works by arranging different sales. Visitors can buy paintings, sculptures, and other artworks from their well-curated collection.
The gallery exclusively showcases contemporary artworks of renowned artists of Canada. A well-categorized collection of painting styles awaits the visitors here. The paintings are mainly classified under the themes abstract and realism.
3. Bearclaw Gallery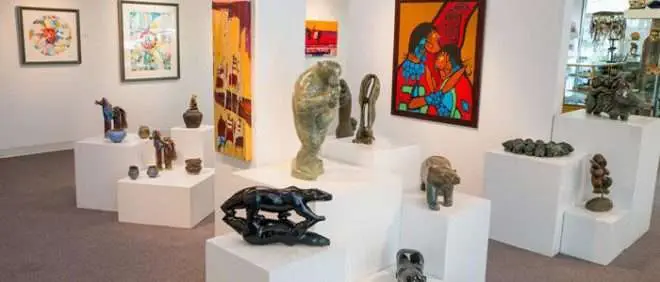 Featuring next on the list of best art galleries in Edmonton is Bearclaw Gallery. The gallery showcases the works of indigenous peoples in Canada. They have an excellent collection of paintings, sculptures, clay models, wooden crafts, and jewelry.
The gallery exhibits the works of internationally recognized First Nation artists. Alex Janvier, Maxine Noel, Daphne Odijig are some well-known artists who collaborate with the gallery. They are open from 10 AM to 5 PM from Monday to Friday.
They have been supporting the contemporary and traditional arts of aboriginals since 1975. They hold various seasonal exhibitions for the public. Visitors can also purchase their favorite items from this gallery located at Gallery Walk district of Edmonton.
4. John & Maggie Mitchell Art Gallery
Mitchell Art Gallery is a public gallery that aims to promote contemporary art forms. Directed by Carolyn Mitchell, this Edmonton art gallery is located inside the compound of MacEwan University. It serves as an educational space for the university community and the public to learn about contemporary art and culture.
You can visit the gallery from 12 PM to 4 PM on weekdays except for Monday. They conduct a great number of exhibitions every year for the public. Their current show, which is based on the Burlesque costume, ends on 27 March 2021. They support not only the local artists but also the student artists.
5. Peter Robertson Gallery
Peter Robertson Gallery is yet another amazing Edmonton art gallery. The gallery is a haven of contemporary artworks. Visiting this art gallery will be a great artistic experience for you.
The gallery showcases the works of more than 40 Canadian-born artists.
They also offer the clients a range of services like appraisals, delivery, and installations. They are happy to help you with the installation of artworks in your home and workplace. The gallery also provides shipment of their works on your orders.
6. Bugera Matheson Gallery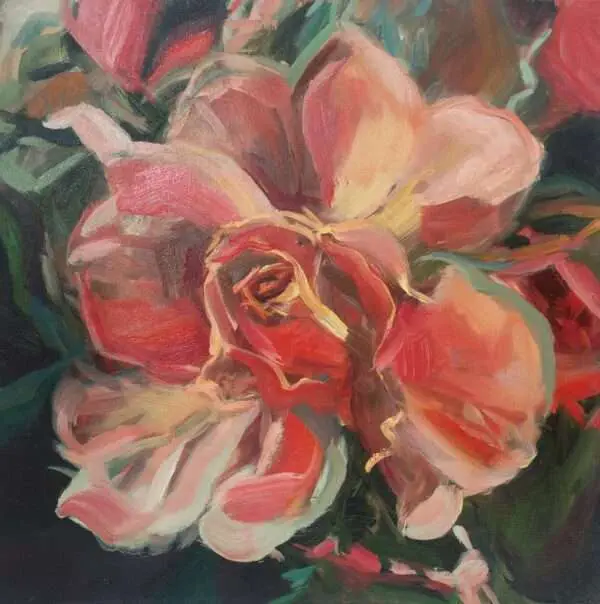 Are you looking for bold and unconditional artworks? Bugera Matheson Gallery is the ideal place for you to visit. This Edmonton art gallery has been in the field of art creation since 1992. The exhibits in their gallery take you to a world of vibrant and refreshing Canadian art culture.
The gallery consists of an adorable collection of unique furniture and fine arts. They offer services like interior designing, free delivery, and installation to the clients.  Their team is always ready to give professional art consultations and help you create perfect private and workspaces.
7. McMullen Gallery
McMullen Gallery is an Edmonton art gallery located in the University of Alberta Hospital. The gallery promotes positive and thought-provoking artworks from all genres. The gallery functions to engage and educate the visitors with their collection of art pieces. The gallery team has been successfully creating a positive experience for the patients and staff since 1986.
The ongoing exhibition in the gallery is the works of Yong Fei and Wei Li on the theme Daydreams. The gallery is open from 10 am to 8 pm on working days and 11 am-5 pm on weekends.
8. Alberta Craft Gallery
This Edmonton art gallery is dedicated to introducing you to the finest traditional and contemporary crafted artworks. They offer the clients a vast selection of handmade pottery, glassworks, fiber art, jewelry collection, woodcrafts, and furniture. They work to deliver the customers unique and quality craftwork.
They support budding and established craft artists based in Alberta. They collaborate with over 150 artists to bring out the best products to their clients. You can also avail of their services through their website.
9. Scott Gallery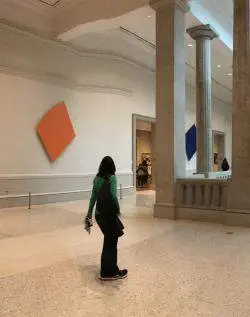 Launched in 1986, the Scott gallery is one of the best-reviewed Edmonton art galleries. The gallery exclusively features the fine artworks of Canadian artists. They take special initiatives to promote each of their artists in their careers. With more than 30 artists at hand, the gallery sets out a new trend in the field.
The gallery organizes exhibitions on individual artists' artworks to help the audience decipher all of the works' backgrounds and meanings. Their shop is open from Tuesday to Saturday from 10 am to 5 pm.
10. Nina Haggerty Centre for the Arts
The last one on the list of best Edmonton art galleries is Nina Haggerty Centre. This initiative aims to support artists with developmental disabilities. Being in the field since 2003, they have been able to encourage and help over 200 artists from the disabled community.
They offer in-store and online shopping facilities to the customers. They conduct various exhibitions in different Edmonton regions to bring less represented yet talented artists to the public. The center also welcomes donations from visitors and invests in the welfare of the community.
This top Edmonton art gallery list will help you choose the city's unique and perfect galleries on your visit to Edmonton. Do shop with them to get valuable artwork for yourself.
Why Try Out Rocket.net - IcyCanada's recommended hosting provider
The Icy Canada team strives to create content that matters. It's why our content is written by travel writers, authority experts, well-known authors, and niche experts. Our content is also periodically reviewed by expert authors for accuracy and trustworthiness.
Why Try Out Rocket.net - IcyCanada's recommended hosting provider