In this article, you will learn about Craigleith Provincial Park and the activities to do there.
Ontario Parks established Craigleith Provincial Park in 1967. It is an adventure Provincial Park established to assist in conserving and protecting a historic oil shale beach.
Craigleith Provincial Park is a small park located on the southern shores of Georgian Bay between Collingwood and Thornbury, with a fascinating sandy beach shoreline that contains 450 million-year-old fossils and fragmented shale parts. Warm sunset is ideal for water sports like windsurfing, sea kayaking, launching sailboats, and swimming.
The park is an excellent starting point for exploring Collingwood and the surrounding area. The park's proximity to Ontario's well-known Bruce Trail, Georgian Trail, and Blue Mountain Village. If you happen to be driving from Toronto, you can expect the reach it in about two hours.
By using the highway, its simple to get to this small 65-hectare seafront park at the foot of Blue Mountain as it is minutes away from some of the Province's best recreational opportunities, including:
Wasaga Beach
Blue Mountain
Bruce Trail
Georgian Bay
If you plan to visit Blue Mountain, Collingwood, or Wasaga Beach, Craigleith Provincial Park is ideally situated among some of the province's premier tourist attractions.
The park, one of the only public camping areas in the South Georgian Bay area, is only open from mid-April to late October. This park is perfect if you want to avoid all the road noise and run away from work sometimes.
The park's prime place makes it a great home region, and the campsites are in great demand during the summer months. Craigleith Provincial Park is a great place to have an excellent experience exploring all the attractions this place has to offer.
Things to do at Craigleith Provincial Park
Join a Discovery Drop-in with kids
Discover the beauty of Craigleith Provincial Park at a Discovery Drop-in during July and August. Bring your Discovery Activity Book or pick one up at the park and investigate the flora, animals, and observation attributes to earn your own Discovery Ranger Button. Keep an eye out for the weekly schedule of events uploaded across the park for more information.
Canoeing
A park is an excellent place for all the visitors to launch their kayak or canoe because the flat rocks of the beach and shallow water make it simple to get in and out of your boat.
Craigleith offers two canoeing experiences within the park: a harsher, more unexpected canoe adventure on the Craigleith shores or a more cuddly and relaxed adventure on the Beaver River.
If you prefer a more protected paddling experience, the park is the place to be.
Fossil hunting
Can you find any trace of the history in the brown shale that lines the shore? If you are interested in fossils or history, this is where to be. The park contains well-preserved fossils and is one of the handfuls of fossil-rich areas in Ontario that are easily accessible from the city.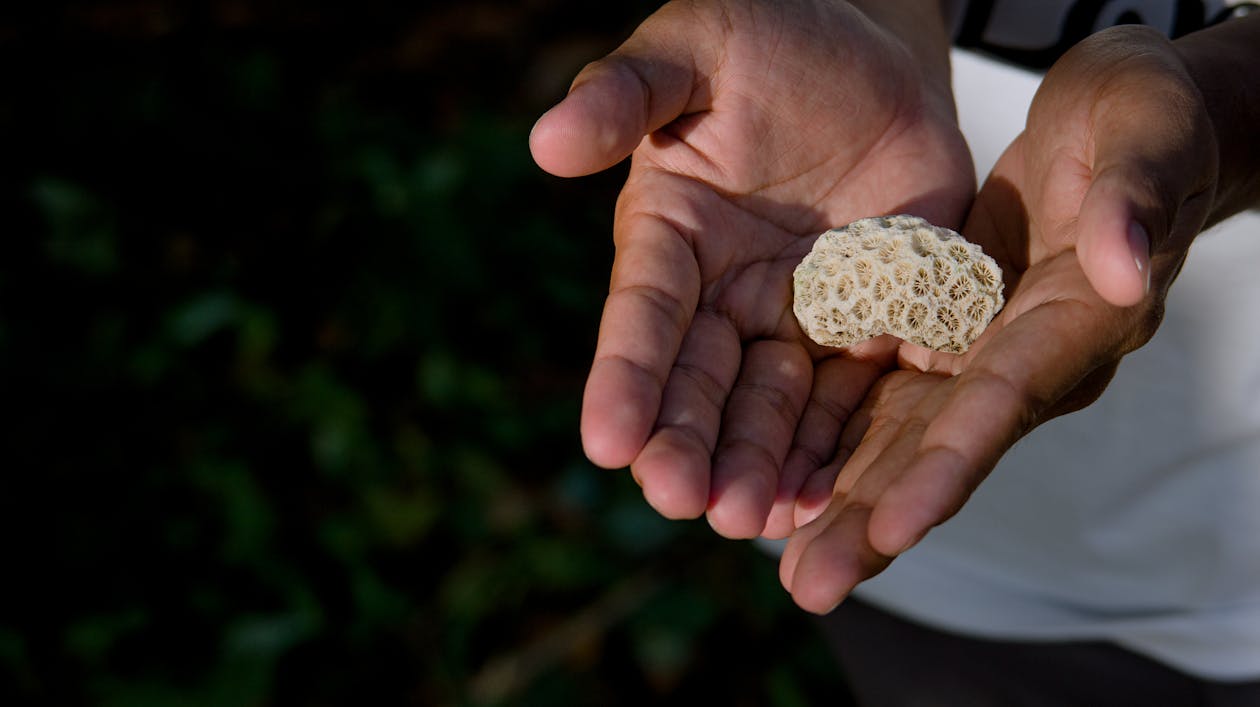 Attend Shivers on the Shale for Halloween
Register for the Shivers on the Shale event so you can dress up and compete in the costume contest. Trick or treating, carve a spooky pumpkin in October, or visit the haunted picnic shelter.
Fishing
Craigleith is well-known for its offshore fishing in the spring and fall. Set your thread for a Rainbow Trout, Salmon, or even a Whitefish. The Beaver River is another excellent fishing spot near the river's mouth, situated 10 minutes beyond the park in Thornbury.
Bird watching
If you are inspired by nature and enjoy spending time in the woods, this is your place. Craigleith is home to various waterbirds and songbirds, hummingbirds, Blue Jays, cardinals, and chickadees due to its proximity to Georgian Bay.
Cycling
Pedal on the park roads or the Georgian Trail, situated just in front of the park. You can cycle and watch all the nearby attractions. From Meaford to Collingwood, a nice flat rock chip trail runs. Go to the park store for the most up-to-date trail information for downhill and cross-country skiing and road riders.
Car Camping at the park
All the campsites at Craigleith provincial park are car-accessible. All campsites are within a short distance of one of the four comfort stations located throughout the park. Two of the comfort stations have showers, and one has laundry facilities. Several spigots located throughout the four loops provide access to potable water.
Area A has non-electrical camping sites that are perfect for tents. There is also a dedicated dog beach at the west end of the park, a comfort station with flush toilets, a shower building, laundry facilities, and a water tap.
Area B has both electrical and non-electrical sites suitable for tents and trailers. This area is near Area A's comfort station and has one more mini-comfort station with flush toilets and a shower.
Area C contains both electrical and non-electrical sites, all radio-free. Non-electrical sites are best suited for tents or tiny trailers. Trailers and RVs are welcome at the electrical sites. There is also a restroom, a trailer loading and dumping station, a children's adventure playground, a volleyball court, horseshoe pits, and a playing field.
Area D consists mainly of electrical sites, with just two non-electrical sites. Most electrical sites include water hookups, making this area perfect for trailers and RVs. This radio-free area has one comfort station and a day-use area at the eastern end.
Many sites are also densely packed. If you get a water site, you're pretty set, and most water area has decent sites.
Radio Free Camping
Radio-free camping is available in Areas C and D, which provide both electrical and non-electrical sites.
Facilities provided
Park store
Craigleith's store and our gatehouse are combined. Grocery shopping, firewood, treats, ice cream, cold drinks, pop, snacks, local handicrafts, Bruce Trail Guides, and Nature Books are all available at the store. The shop also offers brewed coffee, hot chocolate, and a free book and movie exchange.
This is a one-stop-shop in which you can register for your campsite, buy your s'mores kit, firewood, hoodie, and coffee, and then borrow a book to read while relaxing on the riverfront. The park store is situated at the park entrance, where you can also register for a campsite.
Comfort station
Each campground area has a comfort station. Area A comfort station has full washrooms, showers, laundry facilities, and a water tap on the building's exterior. Area B does have full restrooms and showers. Areas C and Area D have complete restrooms.
Day use area
At the east end of Craigleith, we have a dedicated day-use area. This area has a picnic table, campfire pits, BBQs, riverfront access, and an assigned parking area.
Picnic shelter
Craigleith provincial park has one picnic shelter located in the day-use area. Reservations for the shelter can be made online or by phone.
Laundry
Laundry facilities are available in our Area A comfort station, and laundry soap and fabric softener are available for purchase in the park store.
In Ontario Parks, there is one basic rule: respect and appreciation for your fellow tourists and the park environment.
Some Rules to be followed if not followed, there will be consequences; the rules are:
Provincial parks are established to provide a relaxing and natural setting. Excessive noise, foul language or gestures, and loud and obnoxious behaviour are not allowed. You are not permitted to disturb or interrupt anyone else's enjoyment of the park at any time of day or night.
Taking natural artifacts out of the park is banned from keeping it a natural environment. Provincial parks safeguard all vegetation, animals, and natural features. It is forbidden to cut any living growth or damage any natural or another item. You are not permitted to collect any dead or fallen wood from a provincial park for a campfire or other similar purpose.
Because of the environmental damage they can cause, off-road vehicles are not permitted in provincial parks.
The maximum number of travelers permitted per campground campsite is six, and the highest amount of campers permitted per interior camp is nine.
Only enrolled campers are permitted in a provincial park during the posted closing time.
To keep wildlife from becoming pests, dispose of all garbage and litter in the containers. To remove possible dangers to park visitors and minimize human-wildlife conflict, campsites and facilities must be kept clean.
If you are 19 or older, you are only allowed to acquire or consume liquor on an enrolled campsite. Owners are responsible for adequately storing liquor in their vehicles. Alcohol must be in an unopened carton with an intact wrap or boxed up and unusable to anyone in the vehicle.
Evicted tourists cannot return to any provincial park for 72 hours.
Regional Health Unit for this Park: Grey Bruce Health Unit
Host your next family get-together while overlooking the Georgian Bay at the Picnic Shelter. Reservations can be made online or by phone.
If you liked this article, here is something for you.
Why Try Out Rocket.net - IcyCanada's recommended hosting provider