New Brunswick, a maritime province in Canada, is the first choice for the campers to spend some quality time amidst nature. The suburb region of nine provincial parks, two national parks, and many privately-owned campgrounds are now ready to meet every type of camping need. Be it luxurious glamping or budget-conscious campsites, camping in New Brunswick is popular among city-dwellers seeking tranquility.
You must know where you are heading. Knowledge about your destination is a big plus point to your traveling.
Why Choose Camping New Brunswick?
The suburb areas of New Brunswick offer a wide range of camping facilities. They have campgrounds nestled inside woods, near the riverside, parks with pools and playgrounds too. Camping in New Brunswick is very much popular among travelers mainly for the following 8 reasons:
1. Adventure & Adrenaline Rush: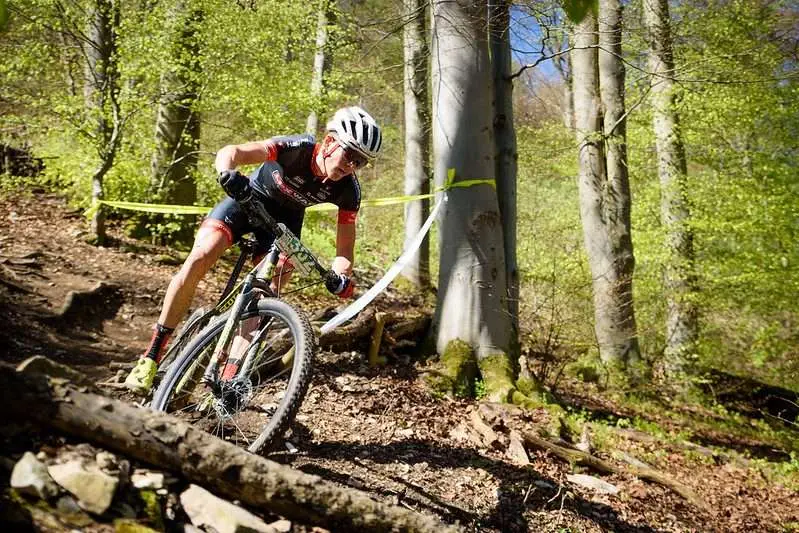 If you like drifting in the mountain mud or are fond of tiresome hiking trails, camping in New Brunswick is a must-to-do thing for you. Sugarloaf Provincial Park and Mount Carleton Provincial Park are the two action-packed camping sites of New Brunswick.
At Sugarloaf Provincial Park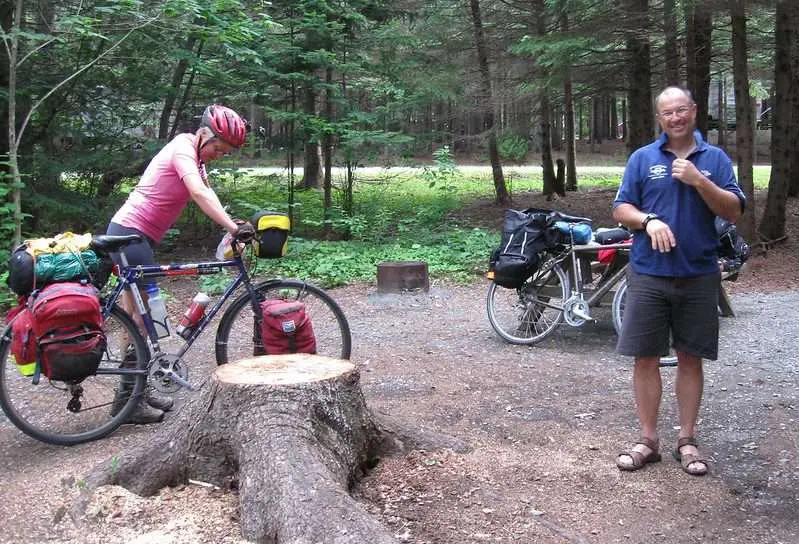 Apart from 79 campgrounds inside the woods, Sugarloaf has Atlantic Canada's only lift-serviced mountain bike park too. You could opt for this breathtaking trail if you want to have some fun triggering your strength and energy.
At Mount Carleton Provincial Park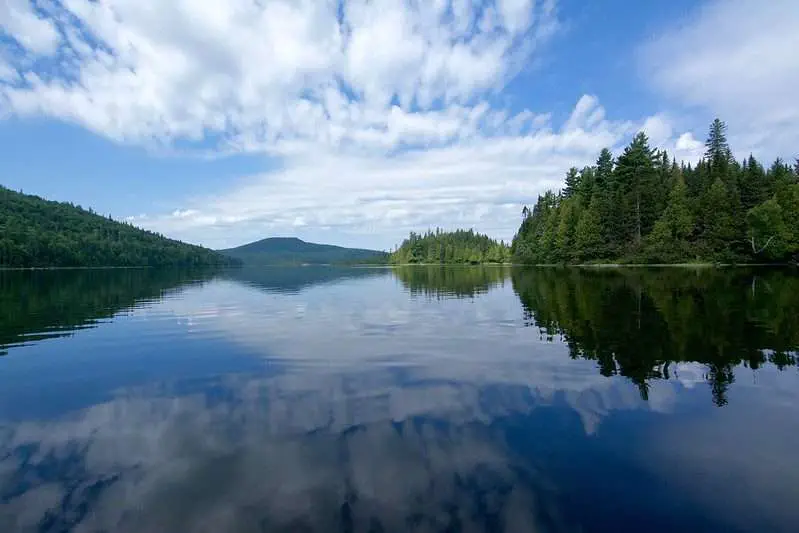 The provincial park of 'Mount Carleton' is a perfect get-away for people who love hiking. The park has 11 challenging hiking trails and 4 campsites. You could hike around the woods, awe-inspiring mountain peaks, and relieve your stress. Coming back, just lay on the ground and get mesmerized by the celestial landscape on clear nights.
2. Go Glamorous Camping:
Glamping is a newer style of camping with more facilities than the traditional one. In New Brunswick, almost all provincial, national parks, and other privately-owned campgrounds provide both full serviced and electrical cabins, cottages so that campers comfortably carry their vacation without any worrying. Some also offer laundry facilities, hot showers, kitchen shelter, and many more (sounds crazy, right?). Who would have thought camping in New Brunswick might have such amenities!
3. Camping Games all along:
Camping is not fun without games, but in New Brunswick, all campgrounds have something in their service to offer to the visitors. The provincial park of Mactaquac stands out high from the rest.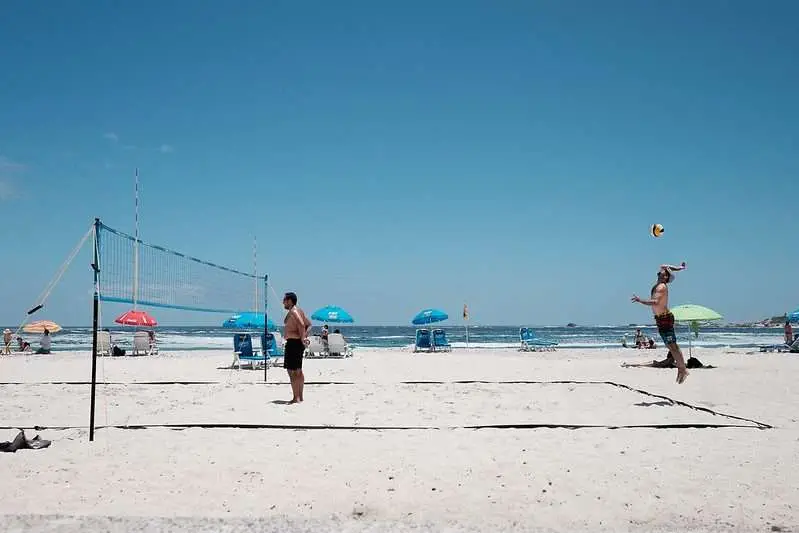 At Mactaquac Provincial Park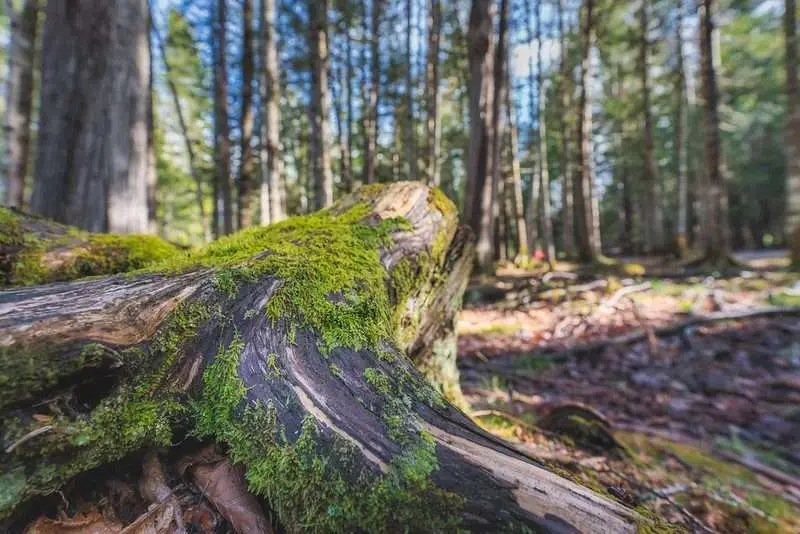 The park is all known for its four-season playground along with the scenic Saint John River. You must understand that Saint John City is the largest and oldest one in New Brunswick Province. The recreation complex in Mactaquac is well-equipped with more than 300 campgrounds and various playgrounds by the riverside. You could take part in volleyball, take a shot on the golf course or go hiking or biking with your favorite people on this multi-purposeful camping site.
4. Explore Coastal Wildlife:
The Atlantic marine life always does wonders to its shores and, the coastlines of the New Brunswick province are proof of that. People opt for camping in New Brunswick for this reason too.
At Kouchibouguac National Park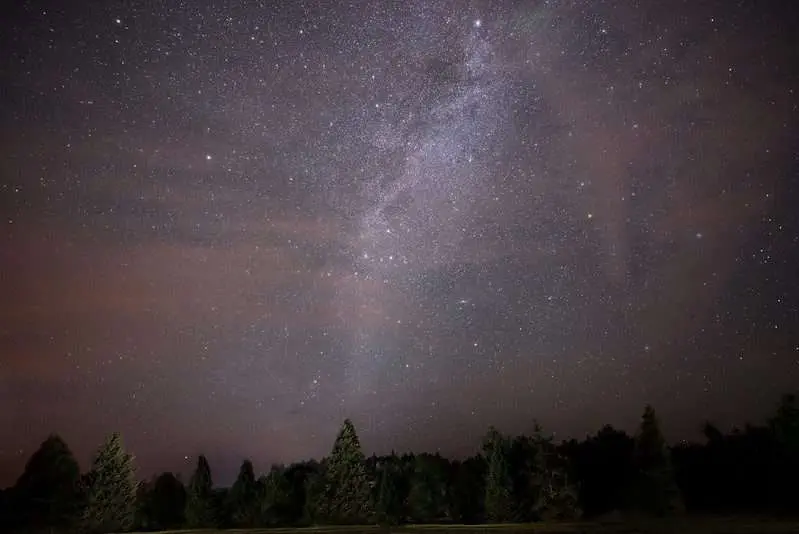 Kouchibouguac National Park of New Brunswick is an all-seasonal destination for visitors who love exploring coastal and inland habitats. You will get tempted with those warm ocean shores, mixed sea life alongside the Acadian blend of coastline. Visiting the nearby lobster-fishing villages with your family is a bonus to that excitement.
Winter offer in Kouchibouguac is another electrifying venture. You could sight a whole new park if you are thinking of camping there in the winter season. Right from snowshoeing to birding, your experience is about to get on a different level.
At Anchorage Provincial Park
Just beside the Bay of Fundy, your desire to witness marine life may come true. The Anchorage Provincial Park is located in the charming Grand Manan Island. With numerous attractions like salmon cages, hiking trails, the island provides a wide range of activities like beachcombing, whale-watching, and many more.
The campground of the park is popularly known as birdwatchers' paradise too. Do not forget to get your binoculars if you `want to set the record of sighting around 200 bird species in a single location!
5. Relax in Nature's Lap:
How about a photo of the sun kissing the horizon or some distant fishing boats over the waterline? Herring Cove is there to offer you that excitement.
At Herring Cove Provincial Park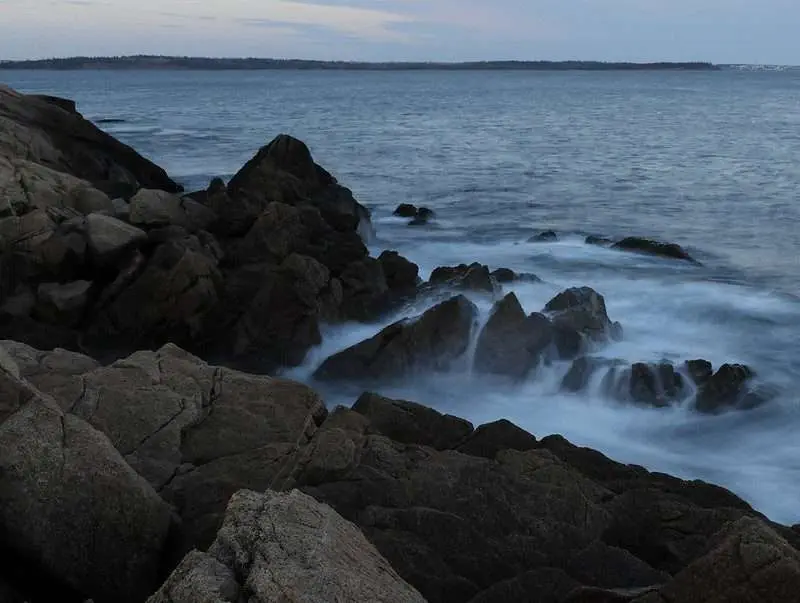 Herring Cove Provincial Park is a true bliss of Mother Nature. You could take a stroll along cold water and sandy beach, click some spectacular photos, and enjoy the view of the Gulf of Maine. Putting up a tent on the beach is pretty extraordinary as there is a high chance of sighting Dolphins, Seals, Eagles, Minke, and Humpback Whales too.
Just sit on the beach and watch the meteor showers at night. Herring Cove never leaves a single chance to mesmerize its visitors; you must plan a trip to experience its love.
6. Beautiful Sand Beaches:
Beaches are therapy for struggling minds. Smiling through the sun, walking on the warm sand, playing with the tides can lower your stress too. Camping in New Brunswick will undoubtedly leave you spellbound with their shining shores.
At New River Beach Provincial Park: Fundy Tidal Beach
The Ocean shores of New Brunswick are every beach lover's delight. The high tides of the Bay of Fundy lure visitors to camp in the New River Beach. There is no greater joy than to hit those tidal pools and search for crabs, dog whelk sea snails, limpets, periwinkle, and many more species while you do camping in New Brunswick.
The steep sea cliffs, mystic caves, and kayaking the bay are the topmost activities to experience in the New River Beach. If you are interested then, give a call to the Eastern Outdoors, and they will arrange your kayak in no time.
At Parlee Beach Provincial Park: Saltwater Beach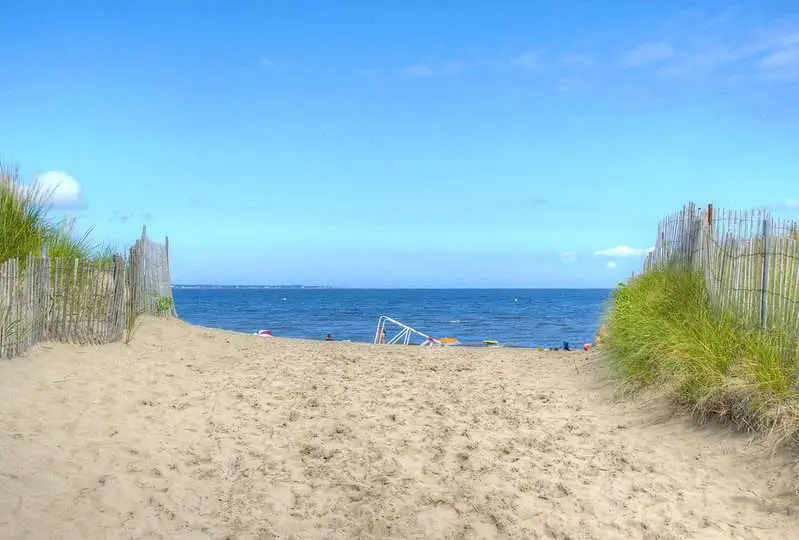 Known as one of North America's most happening beaches, Parlee Beach has the Blue Flag international eco-certification. Isn't it great? The park is well-equipped with 210 campsites and camping there won't disappoint you. The most fun thing about Parlee Beach is that visiting the park will lead you to the Largest Lobster sculpture in the World! The water quality of the park is very much swimmable, drinkable, and fishable too.
7. Walk into History & Culture
Canadian culture is long related to the Acadian Culture, the early French settlers in the region. Wouldn't it be great to get an image of their early days? Camping in New Brunswick offers that too.
At Republique Provincial Park
The Republique Provincial Park should be on your list if you want to take some time off and know more about history and culture while relaxing on the lap of mother nature. Apart from the 150 campsites around the woods, the most amazing fact is that in the evening of your stay, there is a chance of enjoying "Acadie des Terres et Forêts en Fête," a unique local performance in the outdoor roofed-amphitheater.
8. Park your RV, Light some fire: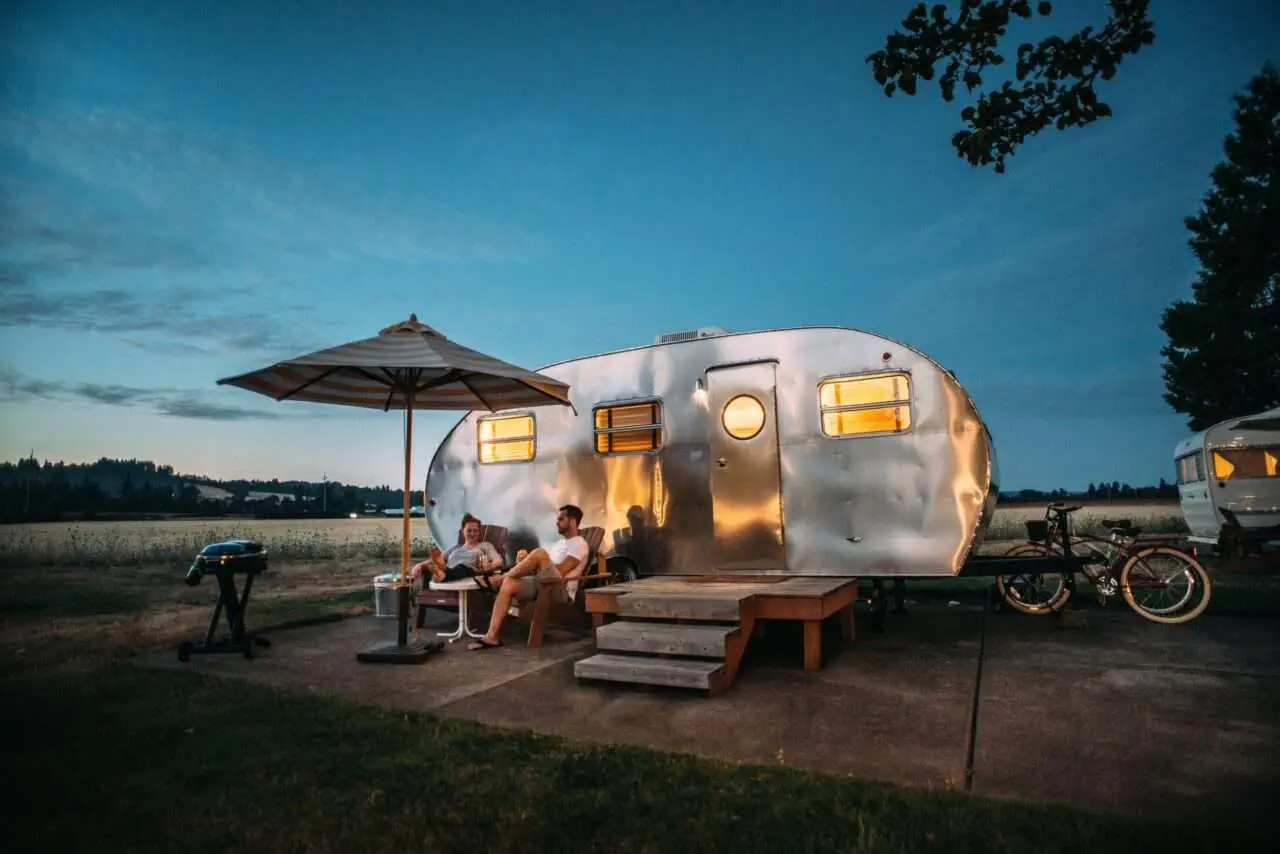 RVs are one of the best technical innovations of the 19th century. In Canada, though there are some rules on parking your RVs, in most cases, you are eligible to enjoy your camping in 'crown lands.' Provincial parks of New Brunswick also have RV Parks within their regulation. "Empty Nester Park RV Park" of Sussex and "Century Farm Family Campground" of Bay of Fundy are the two popular-talking RV sites.
Empty Nester Park RV Park, Sussex
The Empty Nester Park is well-equipped with all facilities needed for lone parents. You could make up your day while sighting bald eagles, deer, turtles, and many more bird species in the location. You shouldn't miss a scenic drive around the lazy riverside with your partner and fill the day with peace and love.
Century Farm Campground, St. Martins
On the other hand, Century Farm Campground is one of the most popular RV parks for vacationing with your loved ones. Nestling inside the Fundy National Park, the campground is suitable for visiting with your large family. You could take a walk with your loved ones to the nearby sea caves, Quaco Lighthouse, and Quaco Museum too.
Asking for recommendations is always advisable. Who knows, a simple piece of advice might make your vacation worthsome.
Tips:
Let's go through some of the tips so that you can plan your camping in New Brunswick smoothly.
Before planning your visit to Canada, please go through recent restrictions imposed on foreign travelers and Canadian Nationals here.
You can get a list of the campgrounds from the official website of Tourism New Brunswick. Please search for your ideal location beforehand, as camping in New Brunswick gets crowded in the summer season.
For visitor's convenience, national parks in New Brunswick are always open for camping. But, it would help if you got your permit before going there.
Apart from the listed reasons, the campgrounds of New Brunswick are unique in their way. Most of the Campgrounds of the province are well accessible with different types of amenities. The maintenance team will always be there to help you out with collecting woods or purchasing anything from the nearby shops. You need not worry about anything.
Why are you waiting then? Fly to New Brunswick and tent your camp or rent an RV at your favorite campsite/ RV park.