Shores of Lake Huron ignite the slumbering romanticism in any soul. When the crystal clear water touches your feet, a sense of contentment elates suddenly.
The second-largest of the Great Lakes of North America, Lake Huron lies in the easterly section of Lake Michigan-Huron.
The Mackinac Bridge connects Michigan to Ontario to reach Lake Huron. The bridge over St. Marys River also connects the two territories.
Let's explore the different aspects of the third-largest freshwater lake on the planet.
Lake Huron: Nature Reinvents Itself
French explorers, the early visitors to this region, referred to it as La Mer Douce: the fresh-water sea. Its large shoreline among the Great Lakes was the obvious reason.
The lake is 216 miles long with a maximum depth of 750 feet. This 183 miles wide lake discharges into Lake Erie at the southern side.
It receives inflow from Lake Superior, Lake Michigan, via the Straits of Mackinac, and several other streams. Lake Huron encompasses some thirty thousand islands.
Manitoulin Island separates North Channel and Georgian Bay. Mackinac Island and many others in the Georgian Bay are some notable coastal beauties.
Saginaw Bay is the extended division of Lake Huron in eastern Michigan, United States. It approaches the port of Bay City, which is the commercial fishing hub.
Some of the staggering attractions of Lake Huron are:
1. Bruce County Museum & Cultural Centre
Located at 33 Victoria St N, Southampton, ON, this museum keeps the rich marine history of Bruce County. It exhibits Bruce County Archives & Research Room with special events for adults and children.
Anishnaabwe Endaat gallery, where your journey begins, preserves the history of Bruce County's lighthouses, fishing industry, and shipwrecks. Another attraction is the replica of an 1812 battleship, HMS General Hunter. The museum is one of the secret attractions of Lake Huron.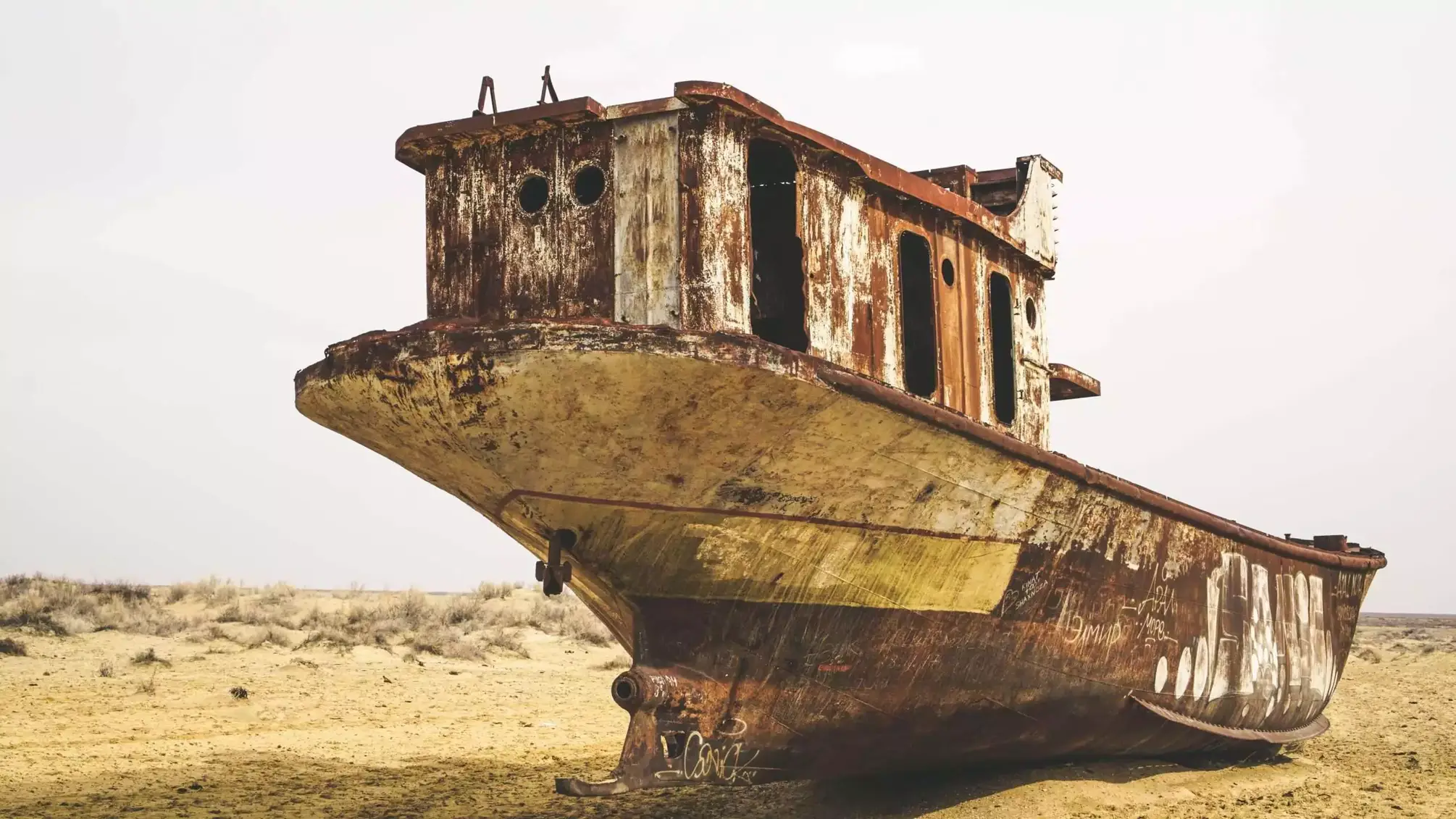 The Cultural Centre keeps the documenting heritage of Bruce County with a broad section for archives. The trenches of World War I bring you closer to the lifestyle of soldiers.
This place has nearly everything for everyone, from children to adults and researchers. You can visit its official website to check bookings and directions.
2. MacKenzie Tent and Trailer Park
To glimpse the exquisite features of Lake Huron, visit MacKenzie Tent and Trailer Park. Just a few miles from Highway 21, it offers camping, kayaking, and several other recreational activities.
Amenities at the park include:
Family Camping with spacious and well treed lots.
Fire pits and picnic tables.
Firewood, ice, and dump station.
Horseshoe pits, basketball, and playgrounds.
Kayak rentals.
It offers facilities from the second weekend in May to Thanksgiving Day each year. 2 pets per campsite are allowed but on leash.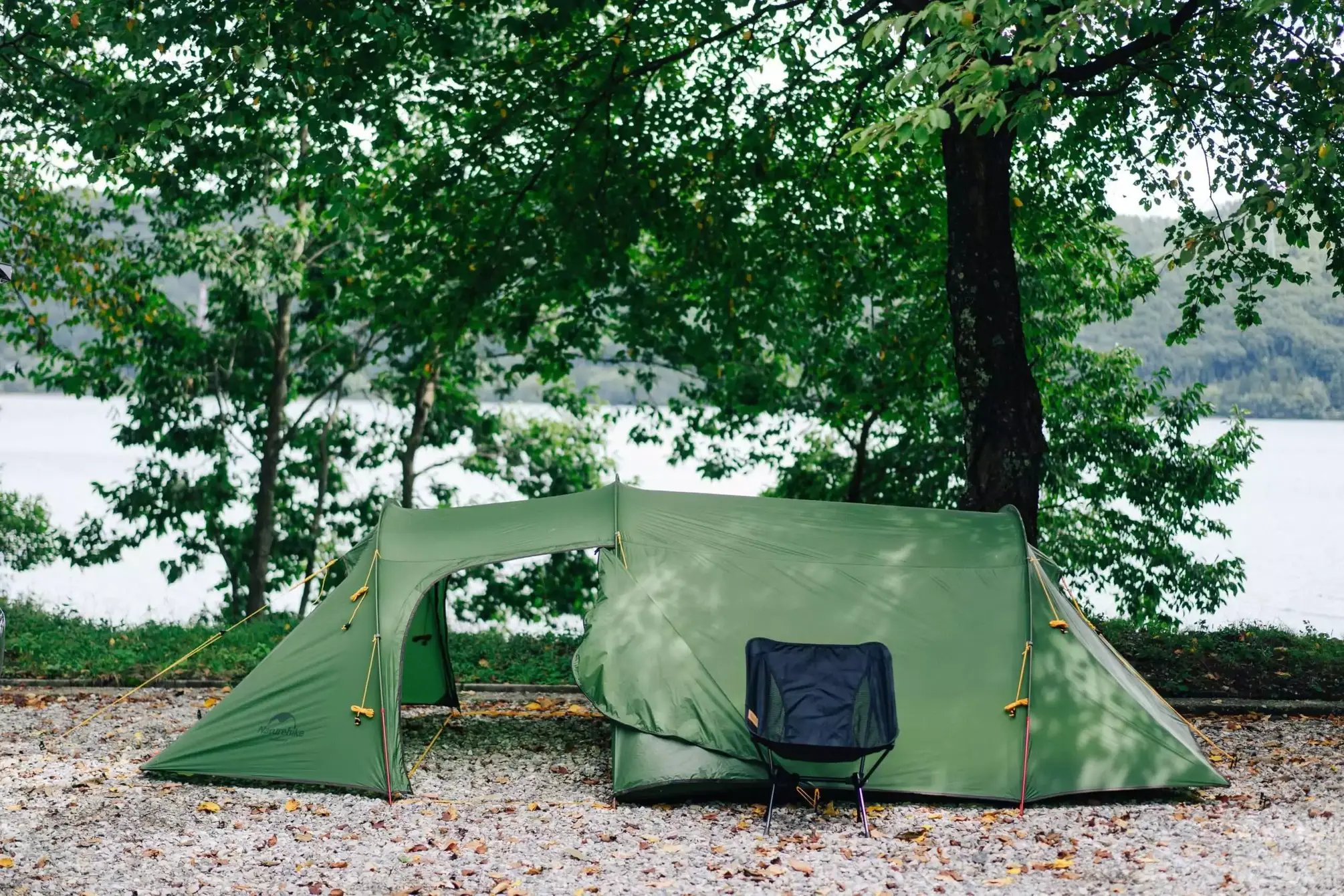 You can enjoy beautiful sunsets at the beach and enjoy the incredible nightlife.
Have a look at Road Trip Ontario: 10 Epic Attractions
3. Chantry Island
An Imperial Lighthouse built in the mid-1800s is the identity of Chantry Island. When your boat reaches Chantry Island, this majestic structure stands tall.
Chantry Island is situated on Lake Huron at the mouth of Saugeen River in Southampton, Ontario. It is a glacial moraine where around 50 shipwrecks have taken place.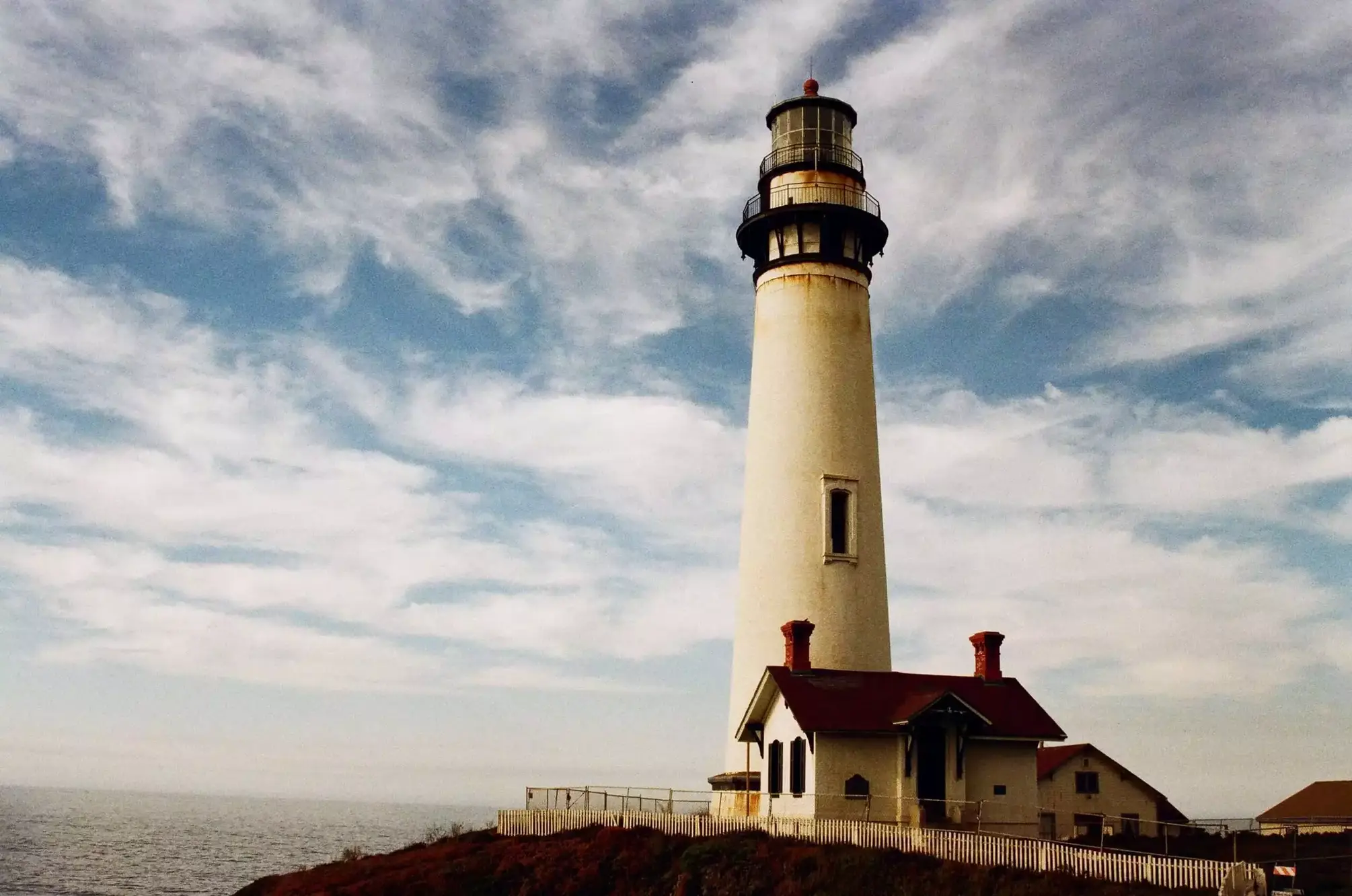 The Chantry Island Lighthouse was built in 1859 for better navigation assistance to the marine. It is 86 feet high above the water level.
It is among the six lighthouses built by John Brown of Thorold. Presently, its flashlights are solar-powered.
Federal Migratory Bird Sanctuary is another attraction of this beautiful island. It has around 50 thousand birds, including Great Blue Heron, Herring Gull, American Black Duck, Northern Pintail, and hosts of other species. You need to book a tour to visit this sanctuary.
4. Pinery Provincial Park
It stretches over an area of 25.32 square kilometers on Lake Huron near Grand Bend, Ontario. It was created for the preservation of the oak savannah and the beach dune ecology.
The most exciting part about the park is the 10 kilometers long sand beach on the shores of Lake Huron. More than 800 vascular plants and several bird species ornate Oak Savanna and Coastal Dune Ecosystems.
The available recreational activities at Pinery Provincial Park are:
(i) Biking
You can enjoy biking on the Savana Trail that begins from the park store and enters the forests. This 14-kilometer long trail returns to the bike store, giving a wholesome biking experience around the park.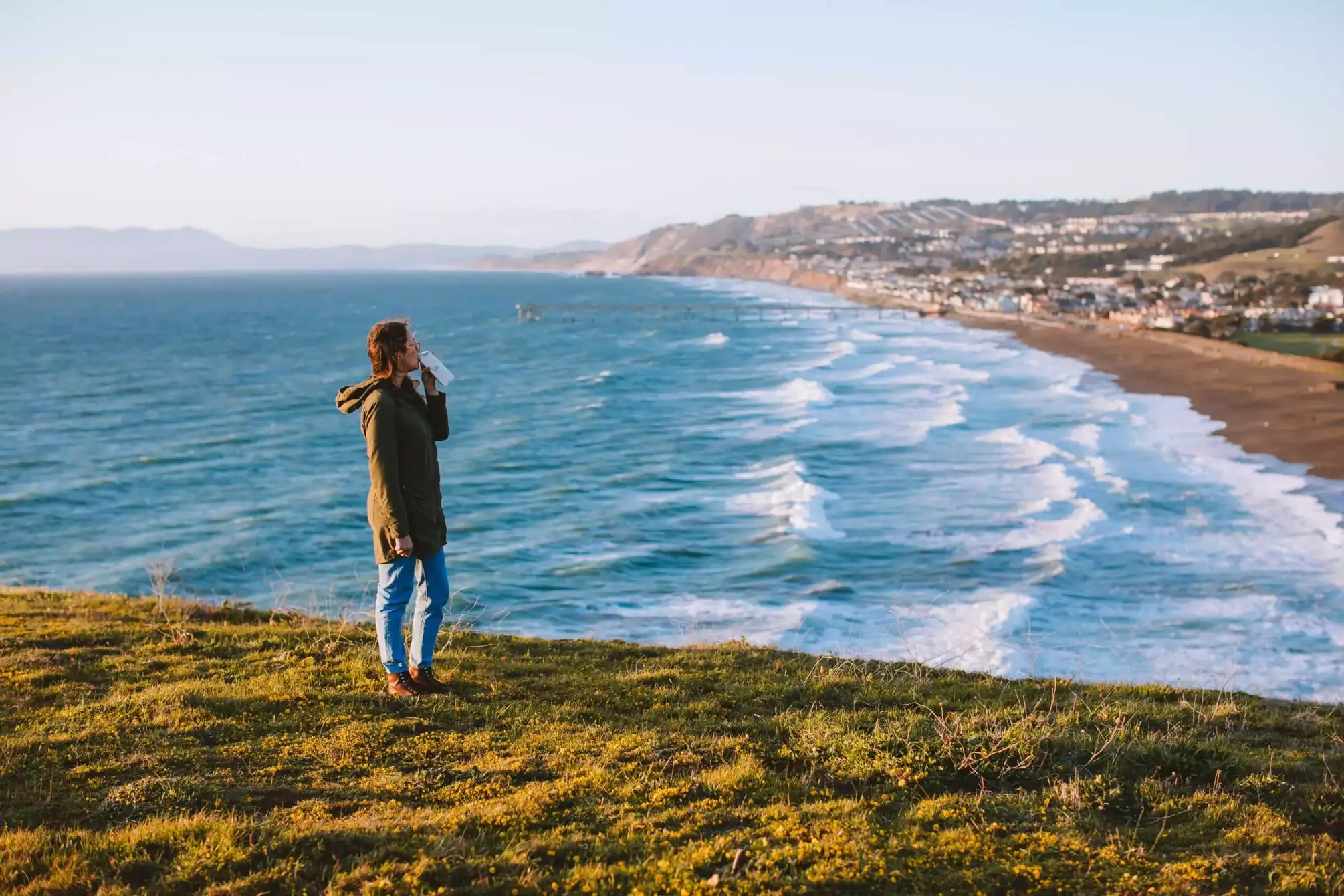 (ii) Hiking
Some mentionable hiking trails of Pinery Provincial Park are:
Carolinian Trail (1.8 km)
Cedar Trail (2.3 km)
Bittersweet Trail (1.5 km)
Heritage Trail ( 2.5 km)
Hiking is available through guided tours. These trails bring you closer to the beautiful Huron Lake and its wilderness.
(iii) Birdwatching and Fishing
You can watch birds like Baltimore Oriole, Red-tailed Hawks, Tufted Titmice, and several other species. Enjoy fishing with sunfish, minnows, catfish, perch, and many more around the Old Ausable River Channel.
(iv) Camping
Riverside Campground offers car camping facilities. It also offers a radio-free camping experience.
Burley Campground is loved by those who like to camp near the beach.
Dunes Campground is an ideal tent and trailer camping site.
5. The Huron Historic Gaol & Museum
Designated in 1973 as the National Heritage Site of Canada, it served as a jail and courthouse for nearly 130 years. It is an octagonal fortress that was constructed between 1839 and 1842.
The Huron Historic Gaol is located at 181 Victoria Street N, Goderich, ON. It is visited by thousands of people each year. It is quite useful to understand the history of the Lake Huron area.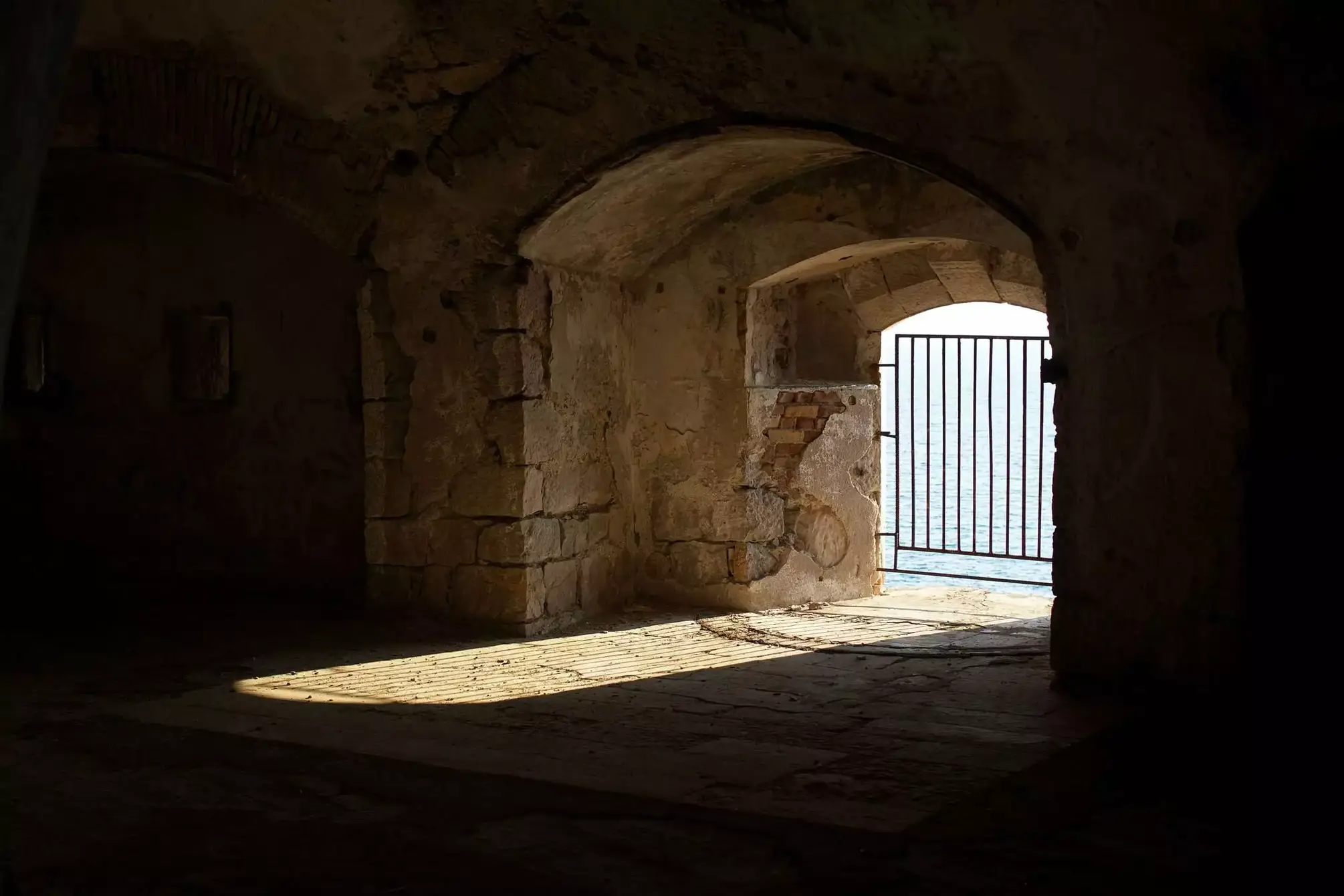 Another interesting destination to explore the history of Huron County is The Huron County Museum. It organizes cultural and historical exhibitions based on different themes.
The museum keeps a wide range of artifacts that demonstrate the historical significance of Huron County. Exhibitions generally feature military, agriculture, and street gallery themes.
6. Blyth Festival
When you see Lake Huron from outside, it's not easy to believe the islands have kept so many surprises. One such heartwarming surprise is the Blyth Festival.
It is a complete professional theatre that brings local farmers to the stage to tell fabulous stories about their lives. It has been celebrating cult creativity since 1975 in the heart of Ontario's bread-basket.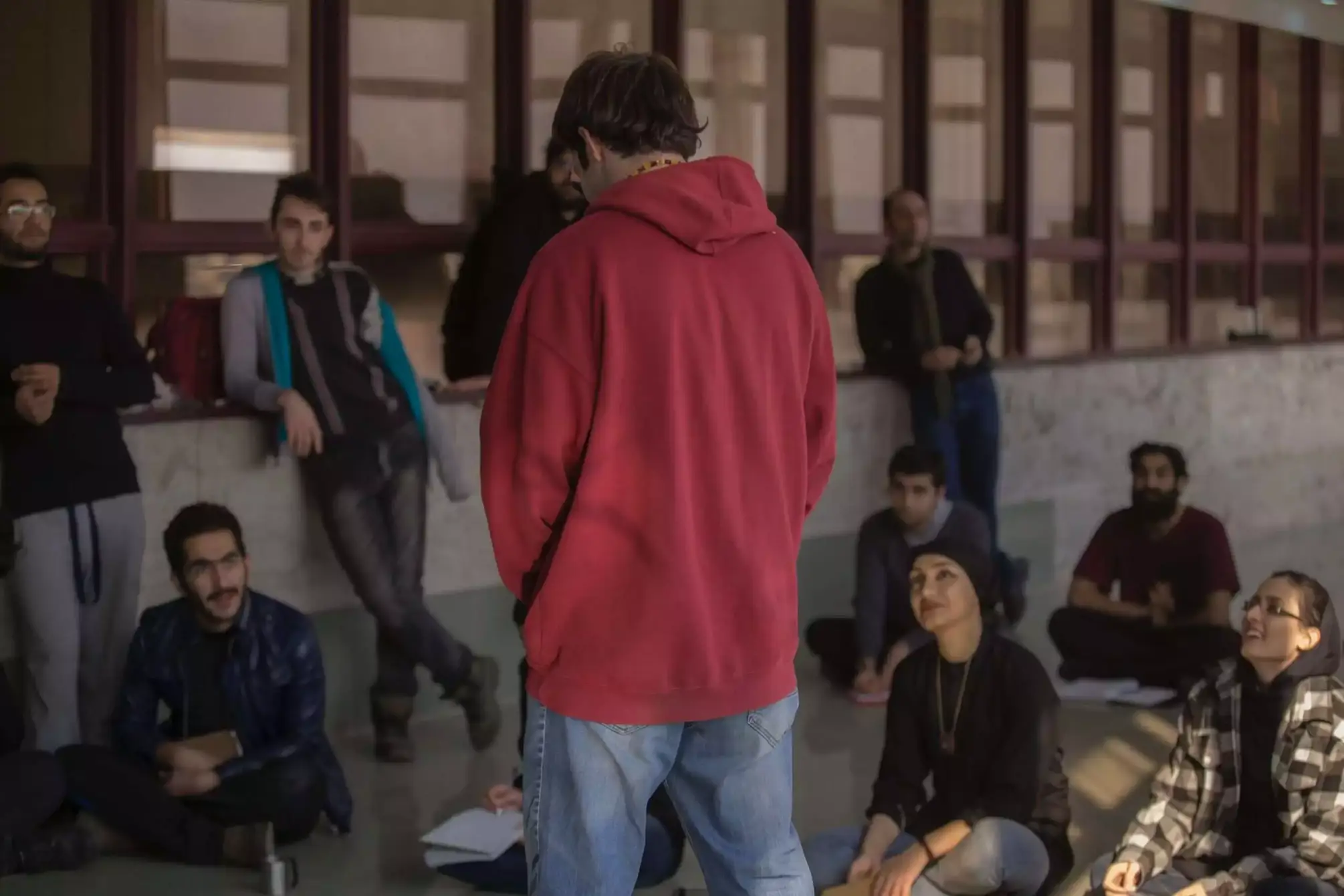 This 500-seat theatre is known for providing rural Ontario artistry the fame of Canadian art. Passionate and dexterous local volunteers come together to bring their plays on a lively platform.
Located at 423 Queen St, Blyth, ON, this is one of the surprises the beautiful Lake Huron offers. A one and half hour drive from Port Huron leads you to the theatre where you can enjoy plays on weekdays.
7. MacGregor Point
Just south of Port Elgin, this all-season park keeps the most diverse ecology in the Lake Huron area. You will also get a chance to learn about the meat-eating plants that might give you goosebumps.
A long stay in the islands will make you explore the beauty of this area through camping, hiking, canoeing, biking, and other recreational activities. There are numerous options to spend quality time in the best Ontario parks.
MacGregor Point is well known for its migrating birds like Night Heron and several other species. Huron Fringe Birding Festival in the spring season becomes a premium attraction for birdwatchers.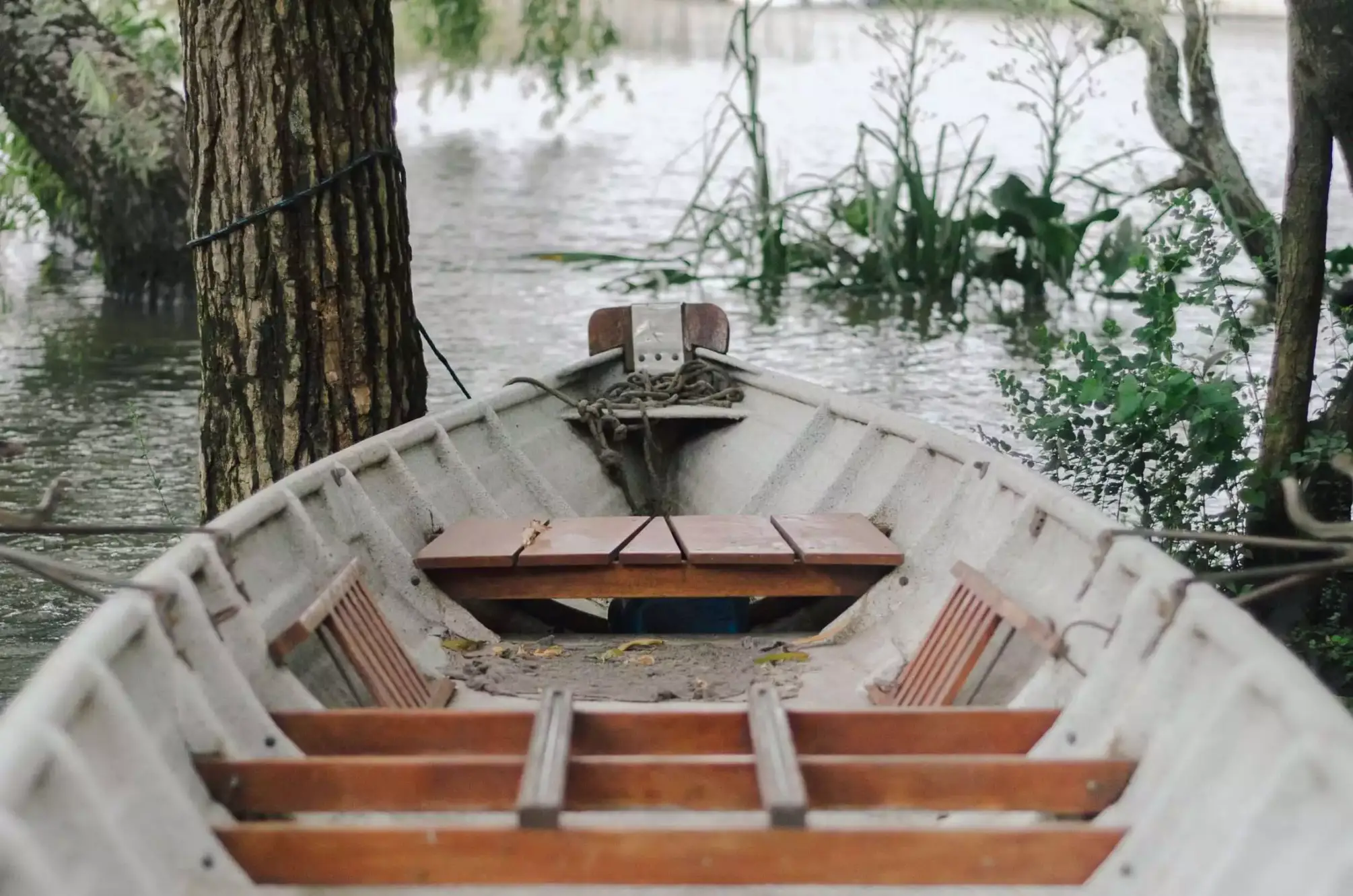 Some other attractions include:
It has three beautiful campgrounds suitable for private, car, and group camping.
It has four bike trails that allow you to explore the interior of the park.
The nearby Saugeen River offers canoeing and kayaking activities.
5 diverse hiking trails with different skill levels bring you closer to the freshwater lake.
You can also enjoy swimming near the enticing beaches.
It also provides some winter activities including, snowshoeing, cross-country skiing, snowmobiling, and skating. The park provides world-class amenities like flush toilets, laundry, a pet exercise area, and others.
8. Culbert's Bakery
Enjoy the famous cream puff with the same taste since the 1800s at Culbert's Bakery. It is located at 49 West St Goderich, ON, and has been featured in Baker's Journal for its products.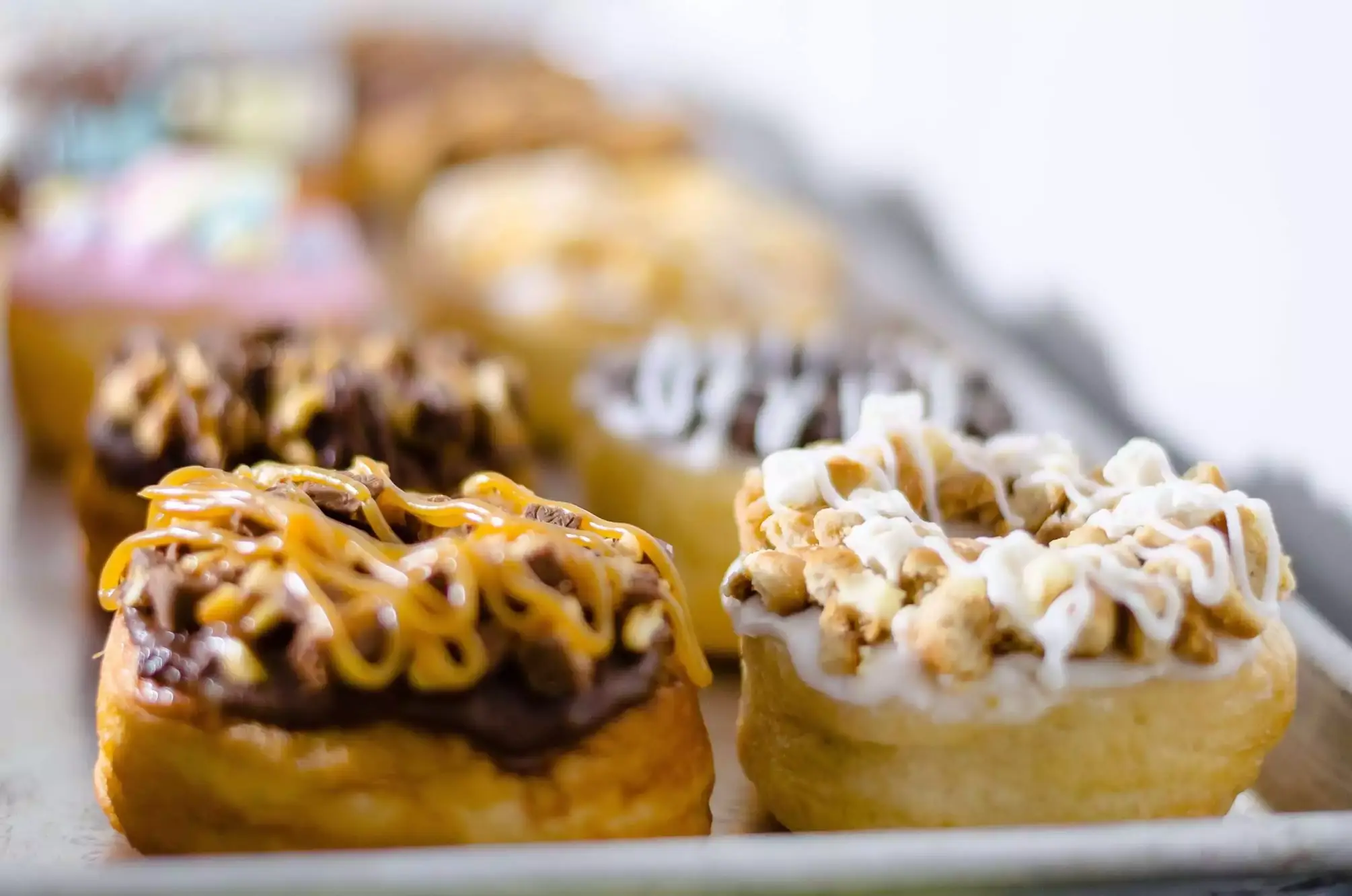 It is remarkable in presenting a variety of bakery products in an old-fashioned way. You can enjoy homemade chocolate, bun, bread, doughnuts, and holiday foods here.
9. Outlaw Brew Co.
Established in 1867, Outlaw Brew Co. offers a variety of beers brewed on its campus.
It is located at 196 High St, Southampton, ON, and is a pioneer in the Ontario beer circle. People love to sip beer and enjoy the beautiful sunset at the shoreline.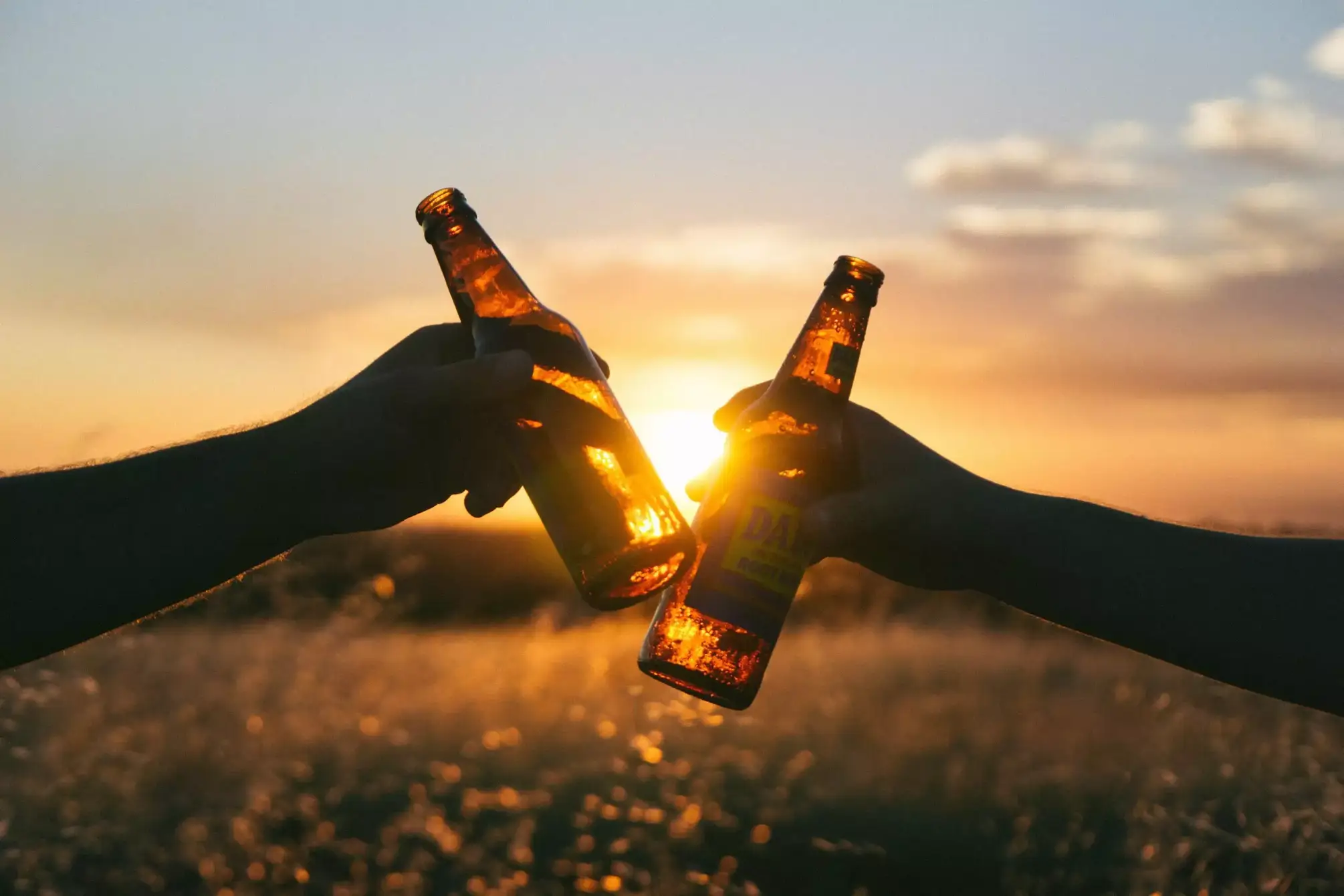 The menu is versatile and the staff quite friendly. Fish Tacos, Chicken Sandwiches, Veggie Burgers, and Mega Nachos are some of the mouthwatering dishes available here.
10. Goderich Celtic Roots Festival
Another attraction that uncovers the cultural richness of this area is the Celtic Roots Festival. It is the annual celebration of the seven Celtic nations' music and culture.
It is held in the Lions' Harbour Park in Goderich, ON. Children and adults attend this week-long festival to enjoy art & craft, concerts, and dance performances.
If you are planning to visit Lake Huron in August, visit this festival to explore the creativity of some fabulous artists. Some international musicians also perform at this festival.
Click here to explore Ontario with some exciting facts.
Summary
Being part of St. Lawrence Seaway, Lake Huron is important for Canadian business. The beautiful beaches, provincial parks, cultural festivals, museums, and bars create an ideal tourist adventure. Plan your visit today to enjoy the memorable sunsets and amazing ecological diversity.
Suggested Read: The Moraine Lake: A Beautiful Destination to Visit
As an Amazon Associate, Icy Canada earns from qualifying purchases.