Situated in the east of Toronto, Durham Region belongs to a part of the Greater Toronto Area, also known as GTA.
Durham is also known as the Golden Horseshoe. It got its name due to the shape of the area. Durham Region is surrounded by three lakes, Lake Simcoe, Lake Ontario, and Lake Scugog.
You'll get regional road networks and other transportation modes to travel around the region and its surroundings in Durham Region.
The Durham Region's transportation network includes Go Transit, Railways, and Durham Regional Transit, also known as DRT.
Apart from these, TTC (Toronto Transportation Commission) works along the transportation networks to provide the region's visitors with the best experience.
Governance of Durham Region
Durham possesses two levels of administration:
The Territorial Municipality.

Localized municipality of the eight local areas.
Part of the services is under the authority of the Territorial or Regional Municipality of Durham, and other services are under the authority of localized municipalities of those eight areas.
Those eight local area municipalities are:
Brock.

Clarington.

Ajax.

Oshawa.

Pickering.

Uxbridge.

Scugog.

Whitby.
Different regional services are offered in Durham like counselling, economic development, child care services, quality testing of drinking water and distribution, readiness for emergencies, housing and land division, financial help, and employment.
Garbage and recycling, persistent services and seniors care, paramedical services, development and planning, police services, public health, public transportation, property taxes, road maintenance, waste management (Whitby and Oshawa are excluded), sewage, and other local services.
The local municipalities are separate localized municipalities and offer several services, including law enforcement, animal services, libraries, protection and prevention of fire, municipal elections, parks and trails, collection, sports and recreation, and many such.
Exploring Durham Region
Durham Region has a lot to offer. You can visit a park or trail or take up a day at the beach.
Get to know about the arts and culture or attend a local event. There are plenty of events held in  Durham throughout the year. 
The Regional Road network will assist you in reaching and around the Region. You can choose any transit as there are many options to choose from in Durham. 
Local municipalities organize sports and recreation programs to walk, peddle down, or bike around  Durham.
Other than tons of parks, there are over 350 kilometres of amusement trails in Durham. These trails give your eyes magnificent sights to see.
Durham has various recreational occasions of four-season, including the Oak Ridges Moraine and the Great Lakes Waterfront Trail.
Must-visit places in Durham Region:
1. Art

Durham is the abode of arts, culture, history, and heritage. Durham Region inhabits art galleries, sourcing contemporary, public, and traditional art.
The art collections possess national treasures in the confines of staggering architecture. 
2. History, Heritage, and Archives of Durham Region 
Get the experience of time travelling by visiting the captivating estates and museums in the Durham Region. A jaunt around the stunning houses and gardens that have been conserved and animated, gives the visitors the past times experience. 
3. Live Theatre and Performance Centers in Durham Region
Live theatre performances can kindle a broad spectrum of emotions in sightseers.
There are copious genres and live theatre styles, such as musicals, plays, improv, stand-up comedy, and many more! 
Durham Region is also the hub of many marvellous performance centres and reinstated historical sites for musical and dramatic shows. 
3.1 Oshawa
You can revisit Oshawa's history in the different museums and art galleries of the town.
You'll see over sixty-five cars that reflect Oshawa and Canada's history in the Canadian automotive museum.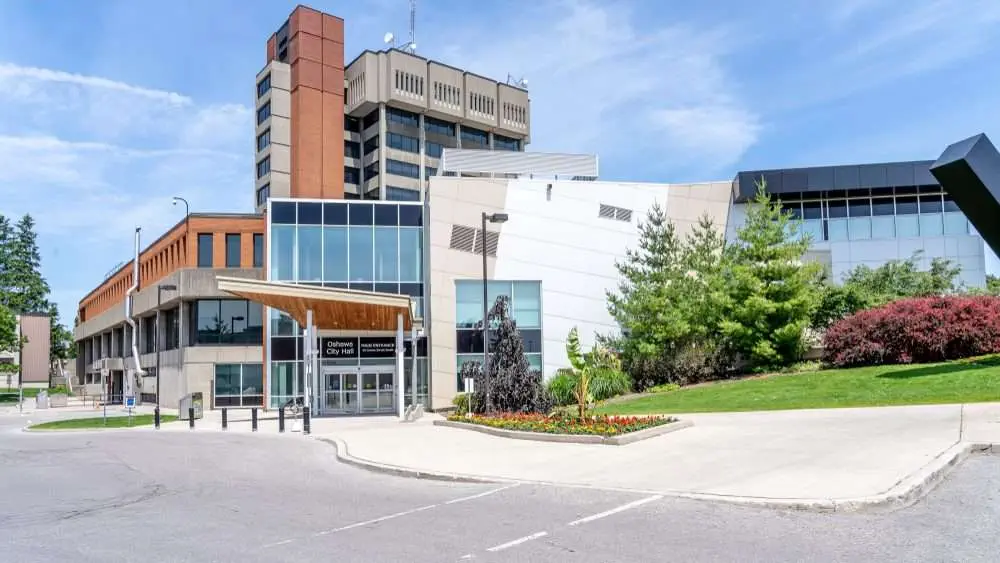 Ontario regiment museum inhabits the different military types of equipment and tells us the war stories from early 1800.
Oshawa Museum, Oshawa Sports Hall of Fame and museum, Parkwood Estate national historic site, The Robert McLaughlin Gallery, and many such places to visit in Oshawa.
3.2 Port Perry
Meta4 contemporary craft gallery is a popular place to visit in Port Perry of the Durham Region. You can shop for unique gifts and decorations and can see the beautiful paintings of maestros.
3.3 Uxbridge
Two of the most famous museums in Uxbridge are Chiltern Open-Air Museum and Brooklands Museum.
In Chiltern',s, you can roam around the 45 acres of the outdoor museum, incorporating over thirty historical buildings, period lawns, presently working historic farms, and more.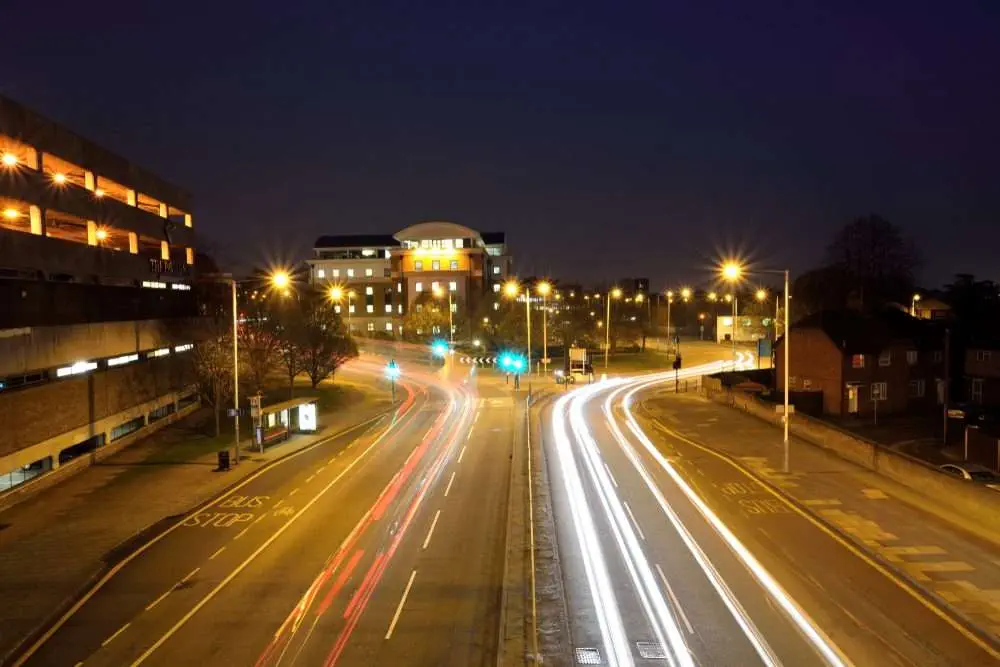 And in Brooklands museum, you can visit the world's first motor racing circuit built for the purpose which was made at Weybridge, Surrey, in 1907. 
3.4 Whitby
There are plenty of museums in and around Whitby such as the Museum of Whitby Jet, Whitby Pannett Park Museum, Whitby Lifeboat Museum, Captain Cook Memorial Museum in Whitby, Captain Cook and Staithes Heritage Centre, Robin Hood's Bay Museum, Cleveland Ironstone Mining Museum, Eden Camp Wartime Museum and more.
3.5 Pickering
There are several museums and art galleries in Pickering. Even if you have less time, you must visit the Beckle Isle museum, which has a unique collection of black and white photographs.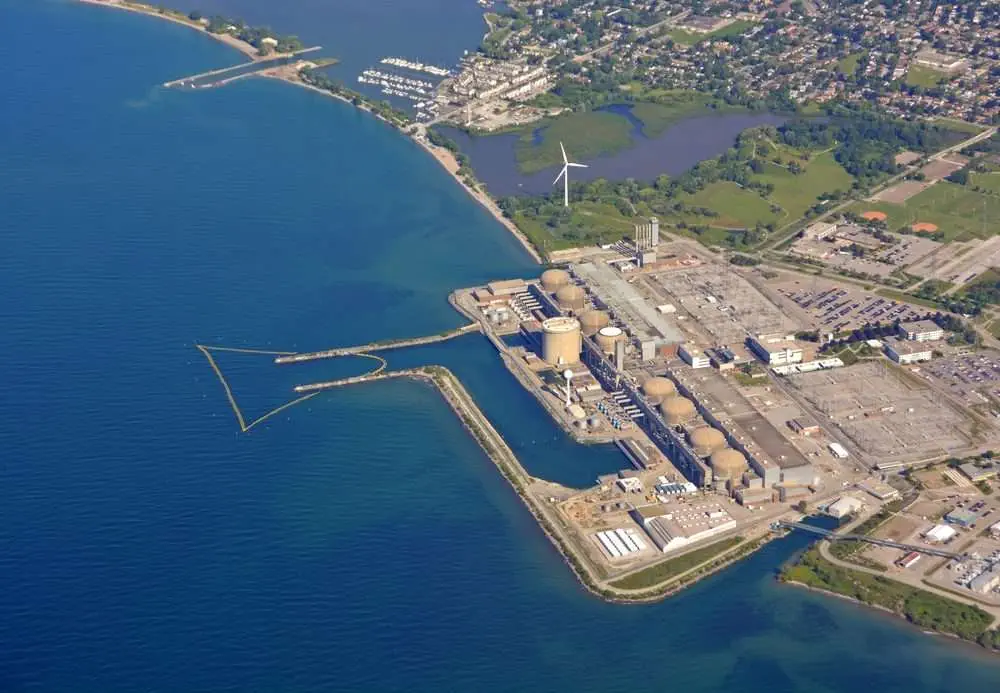 South Shields Museum & Art Gallery presents local history and culture, having an art gallery. There was a library before the museum.
4. Beaches in Durham Region:
4.1 Pickering
You may relax on one of the beautiful sandy beaches or take a walk amidst the colourful trails along the coastline.
Pickering's waterfront brings forth countless recreational and business opportunities, delivers some of Durham Region's best surfing and kiteboarding, and offers residents a place to unwind and hobnob.
It would help if you visited Frenchman's Bay and some Waterfront parks. Some famous ones are Alderwood park, Alex Robertson Park, Beachfront Park, Bruce Handscomb Memorial Park, Cliff View Park, Parkham Parkette, Progress Frenchman's Bay East Park, and Rotary Frenchman's Bay West Park.
4.2 Whitby
Whitby is home to several beautiful beaches. Whitby beach is well known, but beaches like Whitby seafront, Whitby beach huts, Whitby Abbey, Sandsend beach, Whitby Cliff Lift, a dog-friendly beach, and 199 steps Pannett Park and The Beaches guest house.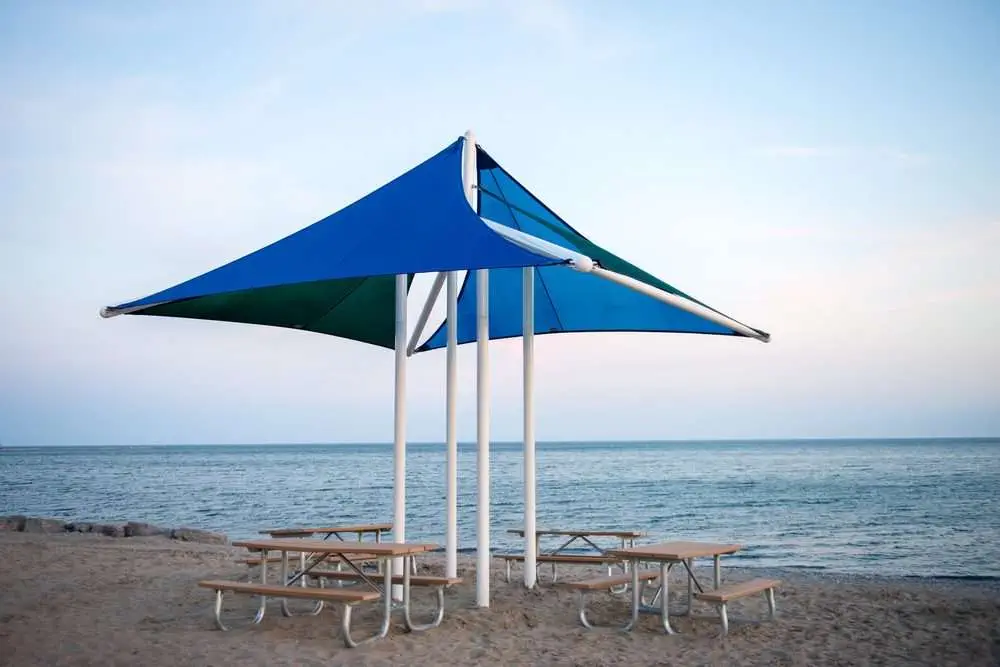 4.3 Beaverton
Who wouldn't want to wave shades of blue and cold water splashing? You can enjoy swimming on the beaches and lakes around Beaverton. Coaching Beach, Willow Beach Park, and many activities can be done in Beaverton.
4.4 Brock
Beaverton North Beach, Beaverton South beach, and Thorah Centennial Park is a must-visit if you visit Brock.
4.5 Lakeside Beach
Lakeside Beach of Durham Region surrounds Scugog, Durham, Greater Toronto Area, Ontario, Canada, and North America.
The lake is at an elevation of 876 feet (267 meters). Two localities Port Perry and Scugog, are inhabited around the lake. 

4.6 Thorah Beach
Thorah Beach in Ontario is a metropolis in Canada about 186 miles (or 300 km) southwest of Ottawa, the country's capital. If you enjoy golf, there are some options within driving distance.

If you are here already, you would love to visit Toronto, Milton, Lockport, Albion, and Buffalo.
5. Hiking in Durham Region
5.1 Pickering
You can visit Rouge National Urban Park, Waterfront Trail, Rogue River, Petticoat Creek Conservation Area, Lakeridge Ski Resort, Dagmar Ski Resort, Rouge Beach, Greenwood Conservation Area, and Rotary Park.
5.2 Uxbridge
Durham Regional Forest, Countryside Preserve, Walker Woods, and Ewen Trail are some trails and hikes of the Durham Region you must visit someday.
5.3 Goodwood
Secord Forest and Wildlife Area and Durham Region's Regional forest are Goodwood's main attractions.

5.4 Glen Major
Glen Major is a scenic park that offers trails for hiking, biking & horseback riding in the midst of fleeting & Alpine woods. 

5.5 Leskard
Leskard is best known for swamps and hiking. The Old Swamp Road is most popular among enthusiasts. 
Apart from these, the Durham Region is rich in greenery, which will reconnect you with mather nature. You can enjoy hundreds of recreational indoor and outdoor activities in and around the Durham Region.
If you get tired of exploring the Durham Region, there are excellent facilities for your accommodation here which perfectly connect to nature while you relax and chill. 
Durham Region offers you hotels, motels, and bed & breakfasts. It doesn't matter if you're in the Durham Region for a couple of days or a week; you'll find the arrangements quite comfy and embracing.
6. Food and Drinks in Durham Region
Well-experienced chefs serve first-rate food in a wide variety of hotels in and around the Durham Region.
Enjoy opulent fine-dine or home-cooked food, traverse the divergent café and bistro culture of the Durham Region or enjoy the multicultural food festivals which incorporate food trucks, live entertainment, and a lot more programs.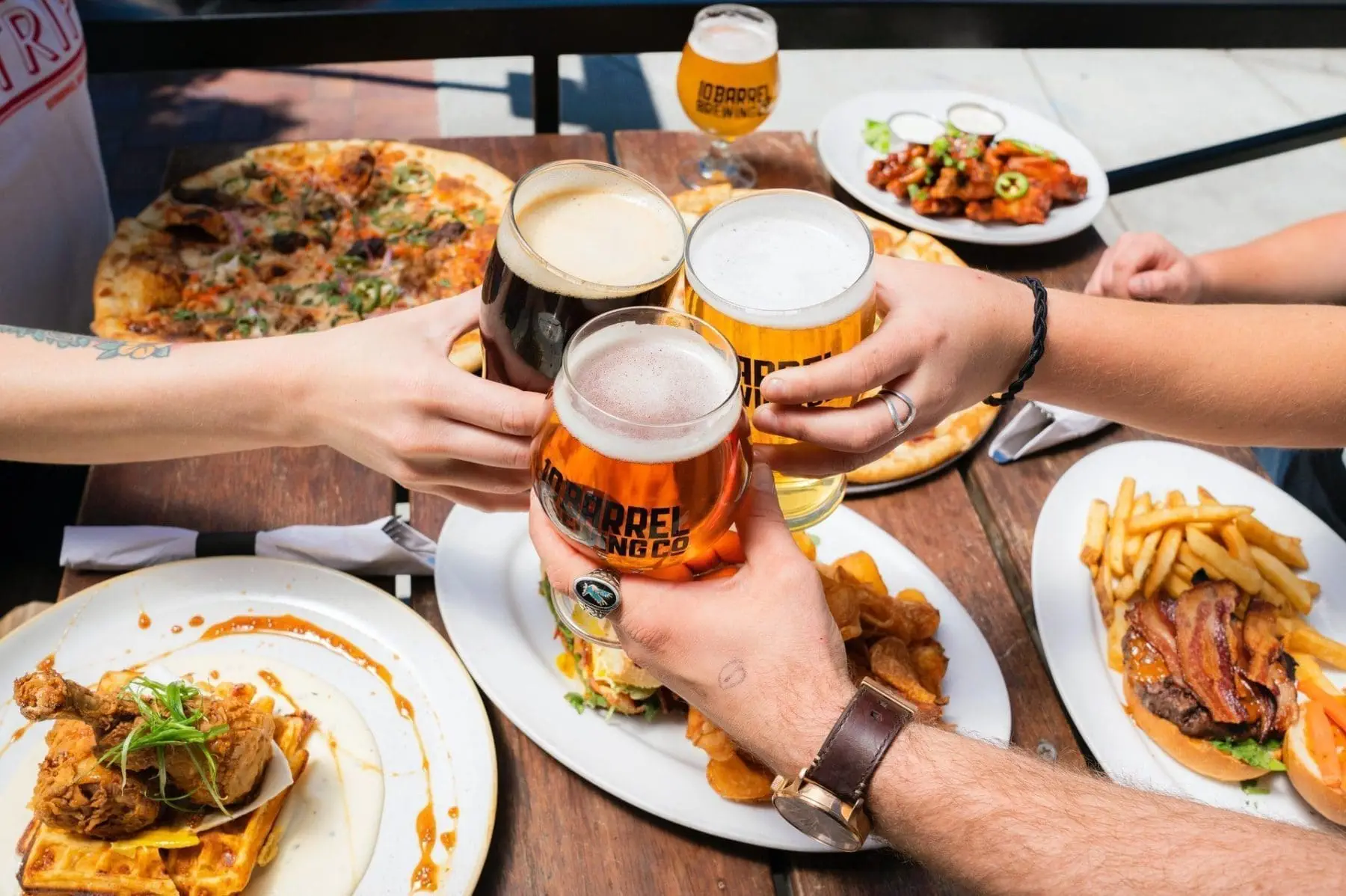 You'll always find delicious food in every nook and corner of the Durham Region.
You can find some vegan restaurants around Toronto.
7. Sports in the Durham Region
You can contact Sport Durham before planning your sporting event participation/visitation in Durham Region. From the basic level to major international events, Sport Durham helps to make the events momentous. 
8. Fishing in Durham Region
Durham is the best choice for fishing in the Greater Toronto Area. Foregrounded by globally renowned multi-species fishing on Lake Ontario, Lake Simcoe, Lake Scugog, Bowmanville Creek, and several other adjoining tributaries.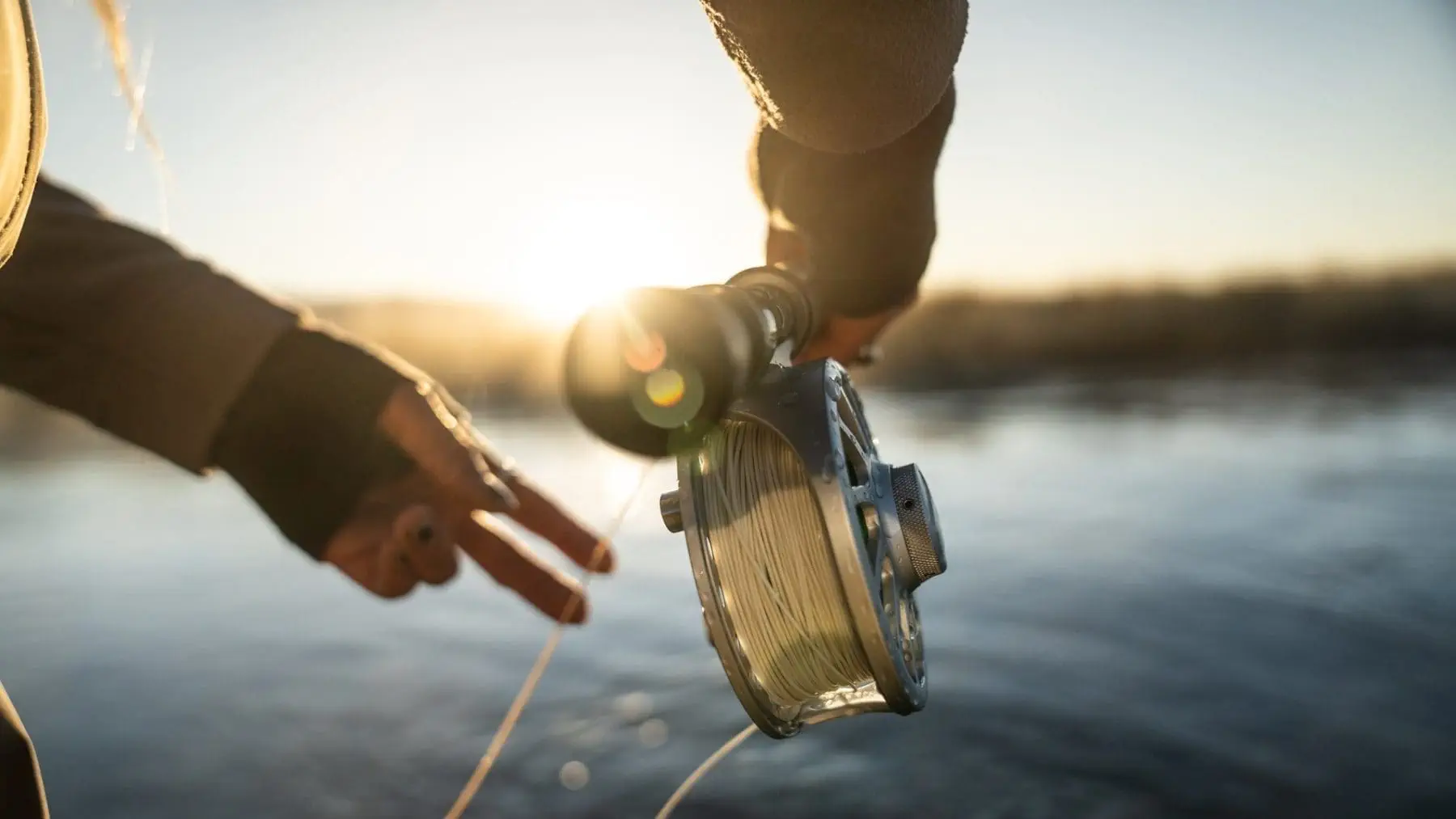 8.1 Fishing Charters in Durham Region
There are plenty of fishing charters in Durham. Some of the famous ones are as follows:
8.1.1 Fishing Charters in Whitby
Hooked Up Fishing Charters 

Great Blue Sportfishing 

Barkwill Fishing charters 
8.1.2 Fishing Charters in Newcastle
Strike Zone Charters 

Katara

h Fishing Charters 

Homewrecker Charters 

Dutchies Sport Fishing
8.1.3 Fishing Charters in Bowmanville
Pro-Guide Charters 

Joe Ford Fishing and Outdoors 

Cooper Gallant Fishing 
There's also a fishing charter in Pickering – Big Game Fishing Charters.
8.2 Fishing & Outdoor Services and Trades in Durham Region
8.2.1 Whitby
Lakeside Marine Services 

Port Whitby Marine Supplies 

Bennett Power sports 
8.2.2 Oshawa
Sail 

Gagnon Sporting Goods
8.2.3 Pickering
Durham Maine Service 

Ontario Divemaster

Marine Service 
There are a lot more places where you can get these services like DT Power Sports & Marine in Uxbridge, Easthill Outdoors in Orono, and Lakeview Marine in Port Perry.
Canadian Tire offers fishing charter trading and services to you in multiple branches across Durham.
8.3 Harbours and Boatyards in Durham Region
8.3.1 Lake Ontario
Port Whitby Marina (Whitby)

Port of Newcastle Marina (Newcastle)

Frenchman's Bay Marina (Pickering)

Bowmanville Marina (Bowmanville)
8.3.2 Lake Scugog
Scugog Island Marina 

Port Perry Marina (Boat rentals are available here)
There's also a boatyard on Lake Simcoe; Beaverton Harbour in Beaverton, Ontario.
8.4 Fishing contests in Durham Region
8.4.1 Lake Scugog
Competitive Sport Fishing League Angler New Angler

Bassmania Eastern/Open Tour 

Competitive Sport Fishing League Twi-Light 

Competitive Sport Fishing League Ladies' Night 
8.4.2 Lake Ontario
Great Ontario Salmon Derby 
8.4.3 Lake Simcoe
BronzeBack Cup
Other than these events, a License-Free family fishing weekend is organized too, most possibly between June and July.
9. Ice Fishing in Durham Region
Visit Beaverton in winter and witness wonderful ice fishing on Lake Simcoe in Ontario. Anglers can catch trophy lake trout, whitefish, and jumbo perch during winter. 
On Lake Scugog, anglers tempt perch, bluegill, and crappies in the winter.
Ice fishing charters are accessible to these two lakes and allow both day visits and overnight experiences. A thorough list of good charter operators is given below.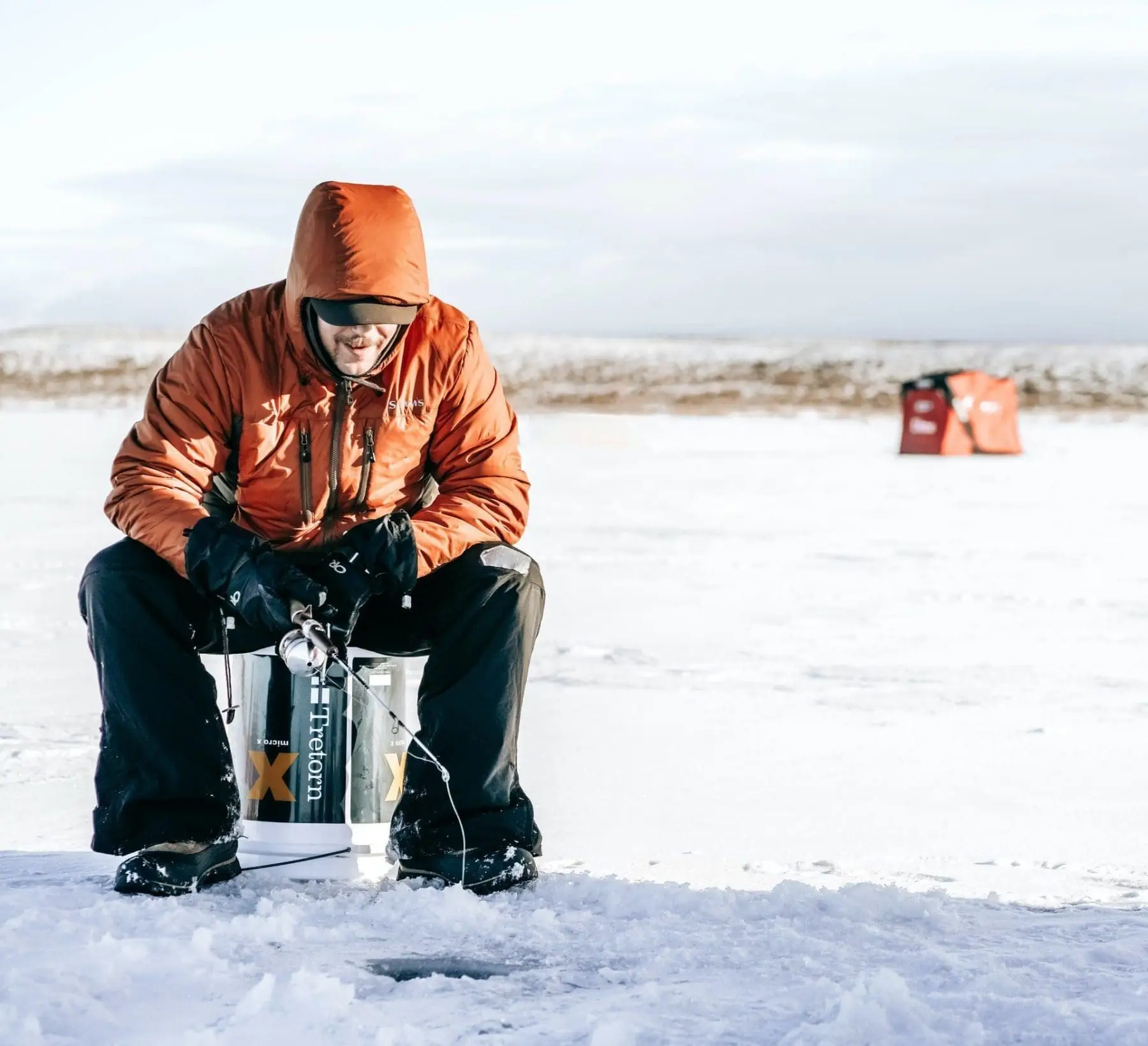 Ice Fishing Charters in Durham Region:
i. Beaverton: 
Tim Hames Fish Huts

Floyd Hales Fish Huts 

Mitchell's Fish Huts

 
There's also an ice-fishing  charter in Port Perry, Scugog Ice Adventures in Ontario
Advantage of the Location of Durham Region
Within the GTA, Durham Region owns Ajax, Clarington, Oshawa, Pickering, Scugog, Brock, Uxbridge, and Whitby.
With easy entrance from Toronto Pearson International Airport, VIA Rail, GO Transit, and the 401 and 407 highways, travelling the Durham Region is easier than ever.
Durham Region is an all-rounder location inhabiting natural and human-made beauties. Lakes and beaches, delicious food, amazing hotels, motels, and B&Bs, Parks and water parks, water sports, ice sports, indoor and outdoor sports, visiting the diverse culture, and revisiting the history through the museums and art galleries, hiking, beautiful trails and what not?
Durham Region has everything a traveller seeks. Thanks to the local authorities, which have made the transportation system so good that you need not worry about private cabs and can roam around freely and effortlessly exploring every nook and corner of Durham.