Are you someone who is allured by the tranquil aura of an island and craves to hear the calming sound of the ocean? Well then, you must consider taking a trip to the provinces of Atlantic Canada.
Atlantic Canada retains a small group of peninsulas and islands waiting to welcome you with their charming aura. They are connected to Canada's east coast Quebec and further extend into the huge Atlantic Ocean.
The provinces of Atlantic Canada together form a crude crescent-shaped bay known as the Gulf of St. Lawrence. The Gulf of St. Lawrence connects the Atlantic Ocean to Quebec's St. Lawrence canal, Canada's busiest eastern trading port.
The Atlantic Canadian region comprises a distinct mixture of British, Scottish, Gaelic, and French cultures. However, on the other hand, the provinces of Atlantic Canada have a sparse population, and the economy is comparatively weak compared to the other areas of Canada.
The four provinces that Atlantic Canada consists of are Nova Scotia, New Brunswick, Prince Edward Island, and Newfoundland and Labrador.
These provinces are also commonly known as "the Maritimes" or "Maritime provinces" in most of the areas of Canada. However, the province of Newfoundland does not fall under the "Maritime provinces" due to its discrete culture.
Let us know more about the four Atlantic provinces and the three Maritime provinces.
New Brunswick province of Atlantic Canada: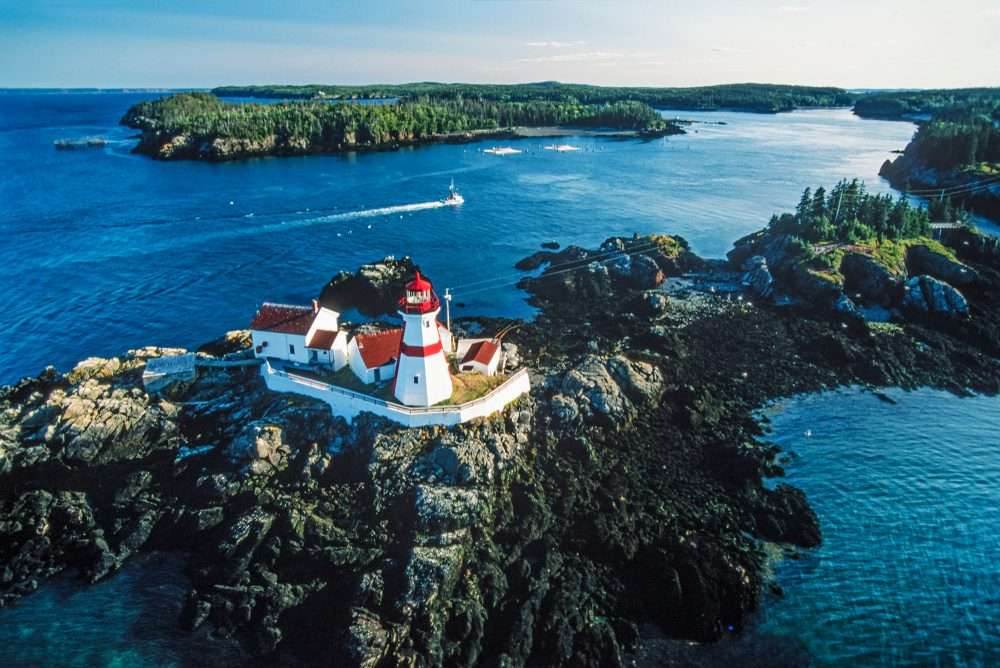 New Brunswick is a beautiful province brimming with mountains, sea caves, rivers, pine forests, lighthouses, and the illustrious Bay of Fundy.
The Bay of Fundy is a place where people from all over the globe especially travel to watch the thriving communities of whales and dolphins. One can also witness the highest tides in the world and the iconic flowerpot rocks at the Bay of Fundy.
New Brunswick is one of the three Maritime provinces and four Atlantic provinces. The capital city of this province is Fredericton, located along the St. John River and lies in the west-central part.
As the northern part holds a notable population of French speakers, it declared itself as the first officially bilingual province of Canada.
However, as 85% of the New Brunswick province is covered by forest, their traditional economic activities were shipbuilding and logging. Talking about the economy, it is known for significantly being dominated by the family-run J.D. Irving Corporation. Consequently, it has come to the rescue of several industries.
Here are some activities that one can encounter:
1. Lobster fishing:
You will have an unlimited supply of fresh seafood in New Brunswick. Lobsters being one of their specialties of this region, you can go lobster fishing in the world-famous salmon fishing river and thereby learn how to crack open a lobster.
2. Swimming:
One can go swimming at the Parlee Beach Provincial Park. It is the warmest saltwater of Canada, thus promising a warm welcome with a moderate water temperature of 29°C.
3. Shopping:
You can shop a lot of fresh fruits and vegetables at Saint John City Market, the oldest farmer's market of Canada. The suppliers here can be truly relied upon as they have been operating in the market for more than 100 years.
4. Kayaking:
Explore the region by kayaking through the Bay of Fundy, well-known for its world's highest tides. One can paddle through the historic structures of the Hopewell Rocks to have a more enjoyable experience.
5. Mountaineering:
You can go climbing to the highest peak in Canada's Maritime provinces. The Mount Carleton Provincial Park, 2,690 feet, is the perfect place for an adventure enthusiast.
Also, check out: Top 6 Best Things To Do In New Brunswick Canada.
Newfoundland and Labrador province of Atlantic Canada: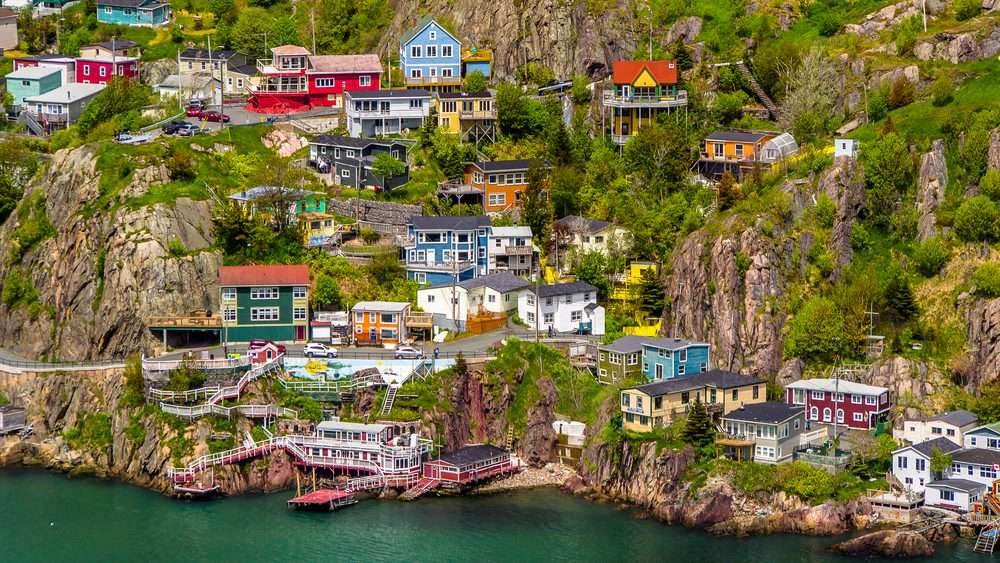 Newfoundland and Labrador is the easternmost province of Atlantic Canada and has always been a hub for adventures. The province holds enough coastline to stretch across the country four times over.
In the province of Newfoundland and Labrador, whales and icebergs crest the surface of offshore waters, ancient footpaths parallel the main roads, and small fishing villages speak the regional language that refers to another time.
Following are some of the activities you can enjoy in Newfoundland and Labrador province:
1. Hiking:
Go hiking in the Green Gardens Trail that winds through the boreal forest to volcanic sea cliffs. They are covered in bright green meadows, a sea cave, and soothing waterfalls. You can also stay back in a tent at one of the campgrounds along the coast, making it a two-day hiking tour.
2. Stay at Bonne Bay Inn:
You can stay at the Bonne Bay Inn, a bay-side boutique inn. It is an excellent stay to explore the Gros Morne National Park and the Woody Point area.
Nova Scotia province of Atlantic Canada: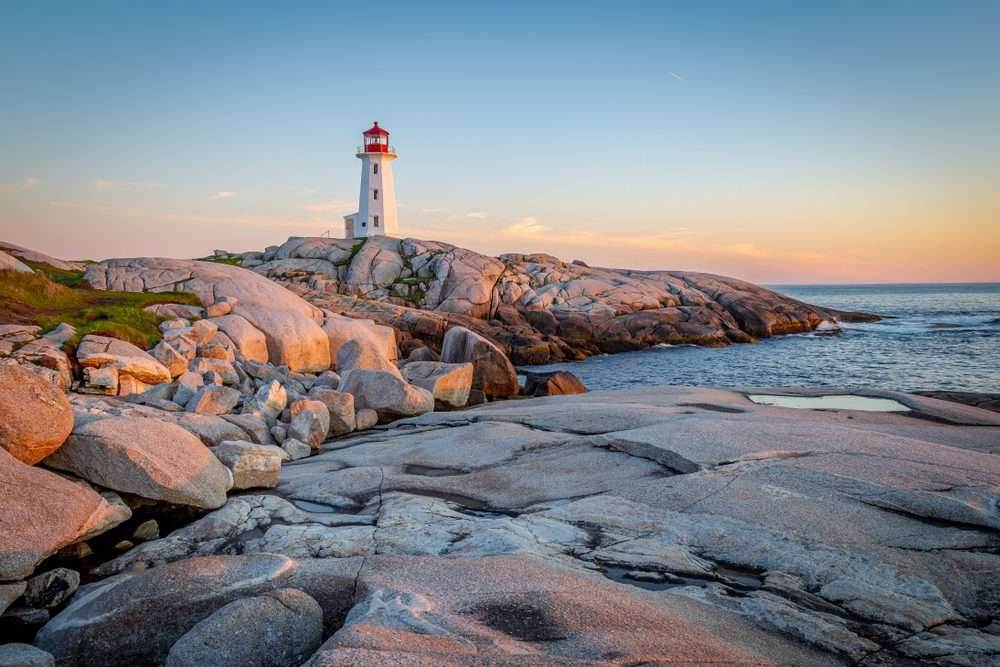 The Nova Scotia peninsula is shaped like the lobster's claws it's famous for. Nova Scotia is the largest and the wealthiest of the three other Canadian provinces. This province is the home to Canada's main Atlantic port, the Halifax, and was initially known as a hub for shipbuilding and naval bases.
This province is ideal for all the inquisitive people ready to explore all the historic harbors, sea cliffs covered with fossils, coastlines, hiking trails, old-growth forests, and everything that Nova Scotia offers.
Here are some of the to-do activities in Nova Scotia:
1. Catch a sunset:
You can witness the most magical time by catching a sunset at Peggy's Cove. Peggy's Point Lighthouse is one of Nova Scotia's best-known lighthouses and one of the most photographed in Canada.
2. Kayaking:
One can go kayaking and also, to some extent, fishing in the Blue Rocks and paddle through several islands. One can stop at the Pleasant Paddling before entering the uninhabited islands.
3. Discovering the Oak Island:
You can discover Oak Island via a sea tour and a travel guide who will give you all the information about this island. You can stay back at the island in the evening, and there is live music and local food over a crackling bonfire.
Prince Edward Island province of Atlantic Canada: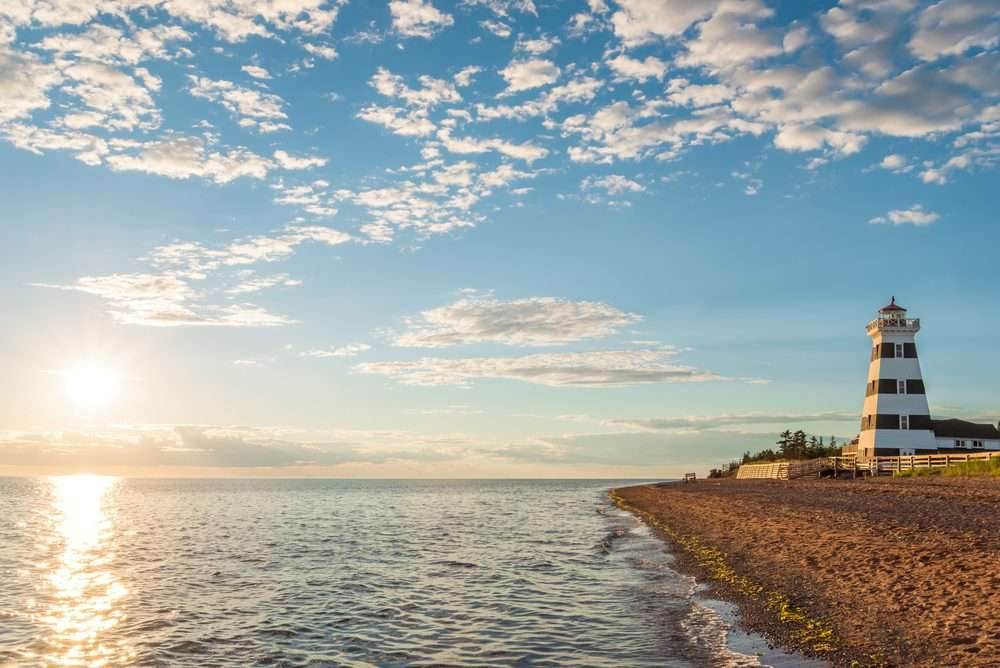 Prince Edward Island is situated in the gulf between New Brunswick and Nova Scotia. Red-sand beaches, lighthouses, deciduous forests, and old-fashioned clapboard houses describe this province. All this, in turn, has made Prince Edward Island a tourist mecca.
The Prince Edward Island is a small crescent-shaped land covering only around 5,700 square kilometers of land area and a mere population of 140,000 people making it Canada's smallest province.
Following are some activities that one can engage in when in the province of PEI:
1. Feeding Falcons:
If you are a nature lover, feeding the birds of prey might interest you. Fun with Falcons allows you to meet, hold and feed the incredible flacons.
2. Relaxing in a TreePOD:
You can experience heaven by relaxing in the five TreePODS at Treetop Haven Inc. Eat your favorite barbeque meal, enjoy the outdoor hot tub and sleep under the pleasant starry night to wake up to the sound of birds chirping.
3. Biking:
One can go biking in the Tryon River Trail. This region is almost held in rural communities and is a lovely site to go biking in the evening.
Best time to visit the Atlantic provinces:
Usually, the best time to visit the provinces of Atlantic Canada is considered to be from June to September. These months are comparatively drier, and the weather is warm and pleasant, allowing all the visitors to have a great and relaxing time in the Atlantic region.
However, the best time to visit this place mainly depends on your perspective of an ideal getaway to the provinces of the Atlantic region.
If you want to be a part of the adventures activities, then the Spring season is the best time to visit Atlantic Canada. It is in May and June when the weather is cool and days are long. Thus, this time of the year allows all visitors to explore Atlantic Canada to its fullest.
The months of July to August are the busiest as most people plan to go on summer vacations during these months. The temperature during these months approximately ranges between 20-30°C. Even though most people prefer these months because of the climate, there is sometimes also a possibility of sudden rains near the coastal region.
September and October comparatively witness less crowd as the climate is much cooler. Therefore, if you are planning to visit during these months, make sure to dress appropriately in warm clothes and be ready to play around with some snow. It is also when one can get to see the beautiful burst of fall colors.
Moderately, the season's Spring and autumn temperature is around 10°C.
Overall, all the Canadian provinces have a mild climate with refreshing breezes. However, the temperature in Newfoundland and Labrador is particularly cooler than all the other provinces and may even advance towards freezing.
A travel guide as to how to reach Atlantic Canada:
To reach the exquisite region of Atlantic Canada, one can travel via airways, roadways, railways, and even waterways. However, the transportation facilities to and within Atlantic Canada are comparatively less advanced than the rest of the country.
Each of the four provinces of Atlantic Canada has its commercial airports, but most visitors enter through Halifax, the region's main international airport. A number of airlines, like Air Canada, American Airlines, Flair Air, etc., fly through the Halifax airport. Moreover, there are frequent flights to and fro Atlantic Canada.
You can also reach the Atlantic Canada region by train via Rail Canada, and Amtrak run through Halifax station.
You can either rent a car or take the bus service when you arrive within the region. However, the bus service only extends to a few cities like Fredericton, Moncton, Halifax, Sydney, and St. John's (Newfoundland).
The roads between all the four provinces are well-marked. Thus, it becomes easy for all the visitors to travel between the provinces conveniently. The fastest way to almost all the places is the 100-series highways. However, it is advisable to take a slow route to explore the cultural and picturesque views.
While you travel between the provinces of PEI and New Brunswick, you will pass through the world's longest Confederation Bridge. The bridge connects the PEI's Highway 1 to the Trans-Canada highway over the Northumberland Strait. Here, one needs to pay toll charges while departing from PEI.
To make your ride more exciting, one can also travel via the waterways. Additionally, if you plan to visit Atlantic Canada between June and October, taking a ferry ride through Nova Scotia can save a lot of your time.
Ferry rides regularly depart from Bar Harbor or Portland, Maine, to Nova Scotia. The Nova Scotia port also connects Saint John, New Brunswick, which is approximately a 4-hr ride from Bangor or Bar Harbor, Maine, and is available all through the year.
Food at Atlantic Canada:
The region of Atlantic Canada is well known for its seafood, and mainly for the lobsters; thus, a lobster meal is a must while in this region. Your trip to Atlantic Canada would remain incomplete if you do not taste the special seafood dishes that every province offers. Additionally, as the region of Atlantic Canada retains a number of French colonists, a variety of French dishes are also quite famous.
Canada is the largest producer of blueberries globally, and most of it comes from the province of New Brunswick; blueberry desserts are also quite famous in Atlantic Canada.
Here is a list of famous food items in the region of Atlantic Canada, and one must consider trying them out:
1. Prince Edward Island Oysters
2. Newfoundland Screech
3. Halifax Donair
4. Newfie Fries
5. Blue Dot Reserve Steak
6. Nova Scotia Hodge Podge
7. Solomon Gundy
8. Steamed Fiddleheads
9. Cinnamon Rolls
10. Blueberry Grunt
Talking about drinks in Atlantic Canada, beer is the all-time favorite. Here are some of the province famous beers:
Alexander Keith's IPA or Garrison Brewing's Tall Ship Amber Ale (in Nova Scotia)
Moosehead Lager (in New Brunswick)
Quidi Vidi Brewing Co.'s Iceberg Beer (in Newfoundland)
In addition, one must also try out the Tidal Bay Wine From Annapolis Valley.
In a nutshell, the Atlantic Canada region gives access to a wide range of opportunities to all its visitors and a truly mesmerizing and memorable experience.
Hey, wait!
Sign up to our newsletter and get exclusive discounts!
Want exclusive deals and discounts? We have just the list for you, from web hosting deals to your next Zara purchase.
Get how-to guides to shopping online, starting essentials to launch your business and general life hacks. And get additional discounts when you use our content writing services. Know more here. 
Enter your email address to sign up for our newsletter!