If you are looking for some of the best Hair Salons in Calgary, you have landed on the right article with all you need. Calgary is home to some top hairstylists, beauty products, and hair salons that provide exemplary services.
We hope to have you covered on some of the best Hair Salons Calgary has to offer. With the growing trends and increase in the number of new salons daily, it becomes challenging to choose the right one. 
Choose from the best from the list and avail a great set of hair services and other available beauty treatments.
Top 10 Hair Salons in Calgary
1. Salon 101
Location: 5-11625 Elbow Drive SW Calgary, AB T2W 1G8.
Services Offered: Hair Cuts, Hair Coloring, Styling for all hair textures.
Salon 101 is one of the oldest hair salons in Calgary and was established in 1978. It has been in service for 43 years and has maintained high stakes in having a clean and pleasant ambiance.
Walk in to witness one of the finest Hair Salon Calgary and give your hair the love they deserve. They offer their customers desired hair results and prices that are easily affordable to all.
 What's more, is their great team of hairdressers working hard to provide their customers with the best experience.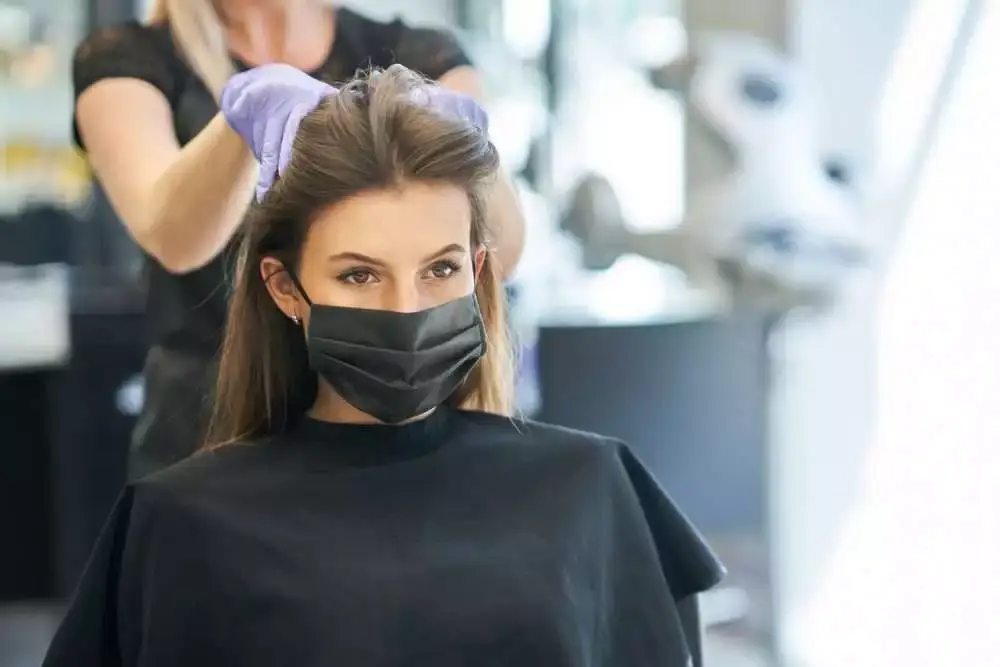 2. Purple Jade Hair Salon And Designs
Location: 106-3604 52 Avenue NW Calgary, AB T2L 1V9
Services Offered: Men's Hair Cuts, Women's Hair Cuts, Bridal Services, and other Coloring Services.
Another one of Calgary's Hair and Beauty gems is Purple Jade, located in Dalbrent Professional Centre close to the Winston Churchill School. This fabulous Hair Salon in Calgary was set up in 2014 and is currently managed by the talented Jade C.
Customer Satisfaction is the Salon's priority, and with its reputation in the past, we see that they deliver it well. 
Jade C is a very enthusiastic stylist with his work and has shown an equal amount of dedication in making the Salon a success. 
He has a unique hand at whatever he does and has used his exceptional hairstyling skills to the fullest.
3. RedBloom Salon, Calgary Canada
Location: RedBloom has multiple outlets in different parts of the city, like the Bridgeland Team, Downtown Team, East Village Team, and West 85th Team.
Services Offered: Hair Cuts, Hair Coloring, Partial Highlights, Styling, Express Colors, Highlights, Treatments, Extensions, and Makeup.
With four successfully operative outlets in different locations of Calgary, RedBloom Hair Salon is one of the finest Hair Salons Calgary has. 
They have been in service since 2004 and have been serving the best hairstyles and services for the last 17 years. The Salon was felicitated as the Best Hair Salons Calgary in 2012 and has been among North America's top 200 Hair Salons.
Troy Winget, their founder and a master hairstylist, is one great artist who thrives hard to provide a quality customer experience. He also maintains the Salon as a great workplace so all his employees perform their best and generate great results. 
Customers leave the Salon satisfied with their services, which has led to the generation of a great chain of regular customers.
4. The Kolor Twist Hair Company, Calgary Canada
Location: 310 9 St NW, Calgary AB T2N
Services Offered: They provide professional salon services in the hair, esthetics, and skincare departments.
The Kolor Twist Hair Company is one of Hair Salons Calgary's most visionary and is located in Northwest Calgary. 
It has a unique atmosphere that guarantees its customers the best salon experience. It has been in business for the last 25 years and has in store some of the best people at work.
The Salon also possesses its skincare line that goes by the name Biologique Recherche which is quite famous among its customers. They also work with a few other exclusive product lines like Environ, 111 Skin, and others. 
Their exceptionally well-skilled staff has been hired to craft some of the best services, making it one of the Best Hair Salons in Calgary.
5. Bette Studio, Calgary Canada
Location: 508 24 Ave SW #308, Calgary, AB T2S 0K4, Canada.
Services Offered: They offer a wide range of services that includes hair painting, colouring, foils, collective colour, haircuts, make-up, and more.
Bette Studio is owned by the infamous former TV and Movies hair artist Keri Gordon, an expert in the field. 
Her Private Studio aims at providing its customers with a very comfortable and warm salon experience through expert consultations in balayage hair services.
The goal is to give the customer hair that suits their personality and, at that same time, gives them a fresh new look. 
The Salon has had many achievements and has been featured in quite a few big-name magazines like Trendy Bride, Blush, and Style Me Pretty Living.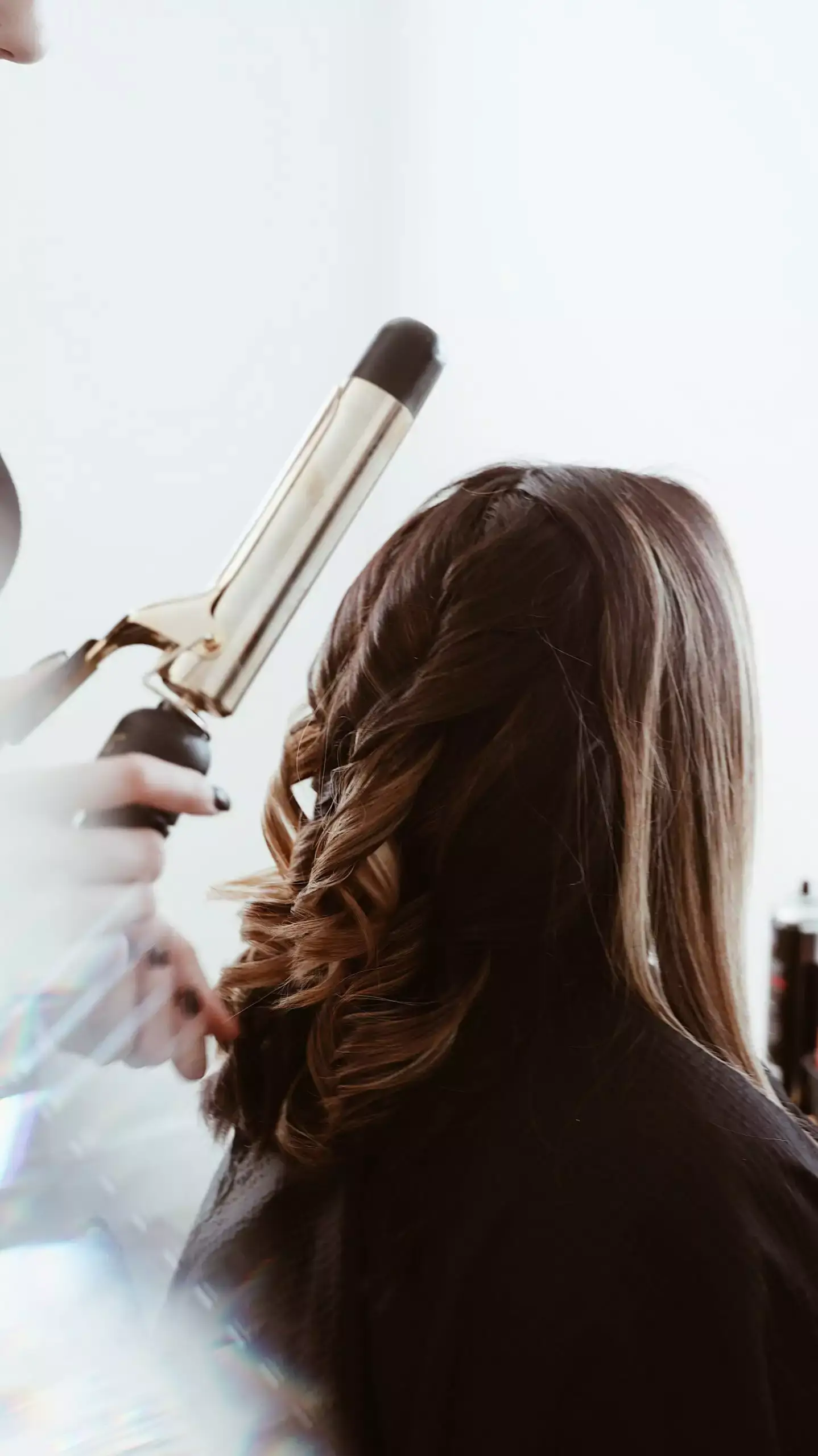 6. The Notorious Hair Group, Calgary
Location: 1335 9th Avenue SE Unit A Calgary, AB T2G 0T2
Services Offered: Hairstyling Services, Hair Treatments, Extensions, Bridal Services, and others.
Somewhere along the line, hair salons grew serious and arrogant, and perfection was the only way. 
Even the Hair Salons Calgary became so very professional that the fun of grooming oneself seemed lost. That is when this fun and notorious place came up, as the name suggests.
This well-equipped Salon provides various services and a great ambiance that gives you a vintage feel. 
It started out as a boutique salon and then went on to grow bigger with recognition and a large customer base.
7. Diva Salon And Spa, Calgary
Location: 2525 36 Street NE Suite 258 Calgary, AB T1Y 5T4.
Services Offered: Perms, Coloring, Extensions, Curly Hair, and Kids' Hair Services.
Diva Salon and Spa are one of the top-rated Hair Salons Calgary has and is preferred by families, especially since they provide exceptional services for the kids.
 They have a talented team of hairstylists, spa therapists, and make-up artists at work. Also, one of the most professional salons in the history of Hair Salons Calgary was set up in 1992. 
This place is unique because it works in different environmental and social responsibility fields and raises funds for a good cause.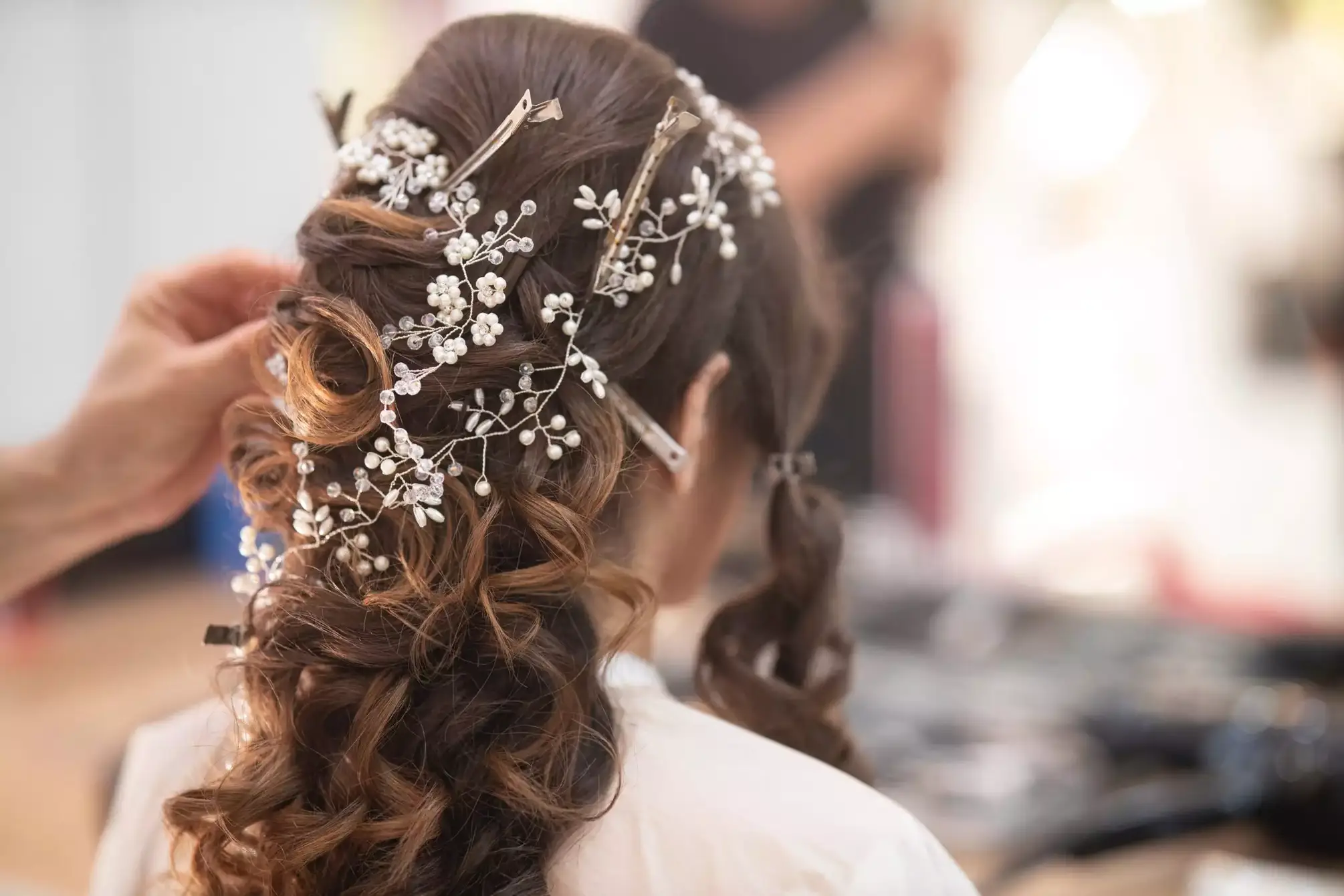 8. Lavish Salon And Spa
Location: 9919 Fairmount Drive SE Calgary, AB T2J 0S3.
Services Offered: Hairstyling and Hair Treatment Services, Extensions, Makeup, Coloring, and Blowout Services.
Latest in fashion and updated with the latest technology, Lavish is a brand name for Hair Salons Calgary. Located in the heart of South Eastern Calgary, they provide all types of services, from haircuts to make-up and more.
A talented team of hair experts and artists put in their efforts to give their customers the experience of a lifetime. One of the unique services that they offer is what we call airbrush tanning. 
This is an effective, harmless way to get the sunless tan you've always wanted. The customers are delighted with their time here and often come back for more.
9. Shag Salon, Calgary
Location: 323 17th Ave South-Western Calgary (off 17th Ave and 4th St South West).
Services Offered: Haircuts, Spa Services, Lash Extensions, and more.
Shag Hair Salon is a trending destination when choosing from the Best Hair Salons in Calgary. It is often comparable to the Avalon hair salon but is far better. They offer a large collection of services, all in a single place and at affordable prices like never before. 
Looking and feeling your best is no longer difficult when The Shag is at your rescue. The Shag has been in the city for ten years, earning many customers with its fantastic services. 
They have a very professional, creative, passionate set of people at work who keep up with the latest trends and provide the customers with only the best. If you are around the block, visit the Salon to explore further.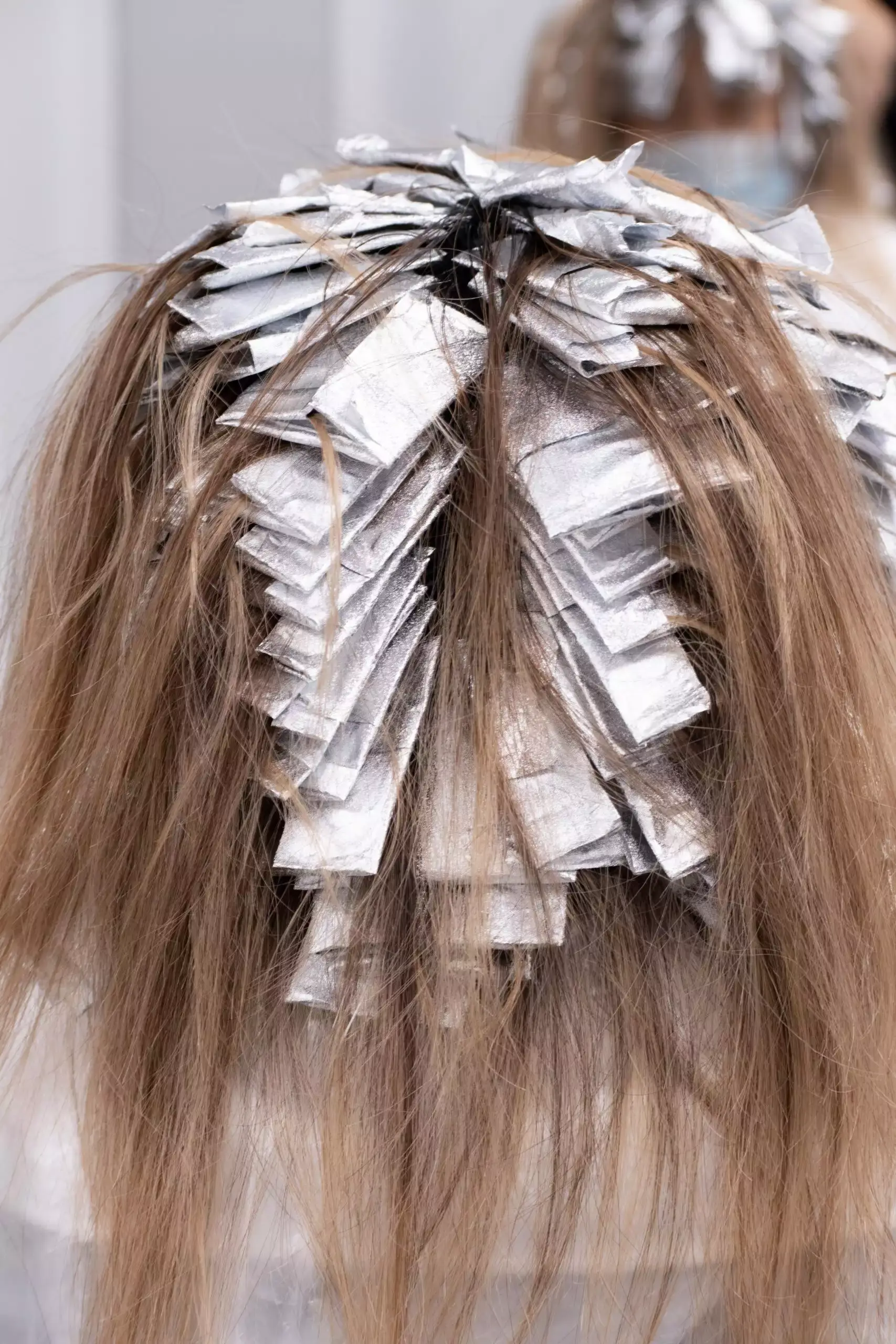 10. Salon True, Calgary
Location: 924 17 Avenue SW, Unit 300 Calgary, AB T2T 0A2.
Services Offered: Blowout, Coloring, Extensions, Haircuts, and other Hair Treatments.
Situated in Alberta, Calgary, Salon True is a one of its kind organic space that specializes in almost all types of hair treatments and services. 
It is owned by renowned stylist Rolanda, who worked in different salons for a long time, enhancing her knowledge. The experience that Rolanda earned from her previous ventures gave her a clear and effective idea of how to set up a salon. 
As a stylist, she came across customers who were allergic to products and decided to use only organics. Making Salon True is one of the few Organic Hair Salons in Calgary.
Closing Thoughts
Whether you are looking for standard beauty salons or hair studio that offers services like hair extensions, hair styling, and hair colouring or some premium Calgary hair salons that offer high-end services like purple jade hair design, volume hair goals regiments, unique one-sided hair colour options, these shop are some of the best Calgary has to offer.
So, what are your waiting for book your appointment today and get an amazing job done swiftly and excellently.
Suggested Reads
As an Amazon Associate, Icy Canada earns from qualifying purchases.
Auto Amazon Links: No products found.
Auto Amazon Links: No products found.