Harry Potter has always been inspiring many imaginative minds. It was and is an integral part of the childhood of many around the world. And because of this, Harry Potter was always an attraction for all. 
Are you a Potterhead? Do you love visiting places inspired by Harry Potter? Then this is the perfect place for you. We are all set to welcome the Harry Potter bar Vancouver this year, and it is incredible.
So brush up your broomsticks and fly to Vancouver this year to 'The Wizard's Cauldron Bar.' Also, we have a list of all the Harry Potter bars around the world. 
The Wizard's Cauldron Bar, The Harry Potter bar Vancouver is nothing but a dream for the Potterheads in Vancouver. The bar offers a 90-minute tour for the fans with many other attractions. Let's see what the Harry Potter bar Vancouver has to offer.
Why Harry Potter Bar Vancouver? 
Here are three convincing facts which will lead you to the Harry Potter Bar Vancouver.
1. Brew Your Potion
In the Harry Potter bar Vancouver, you can make the perfect potion under a potions master (though you cannot beat Snape in that). You could brew the potion you want to make and drink it for yourself.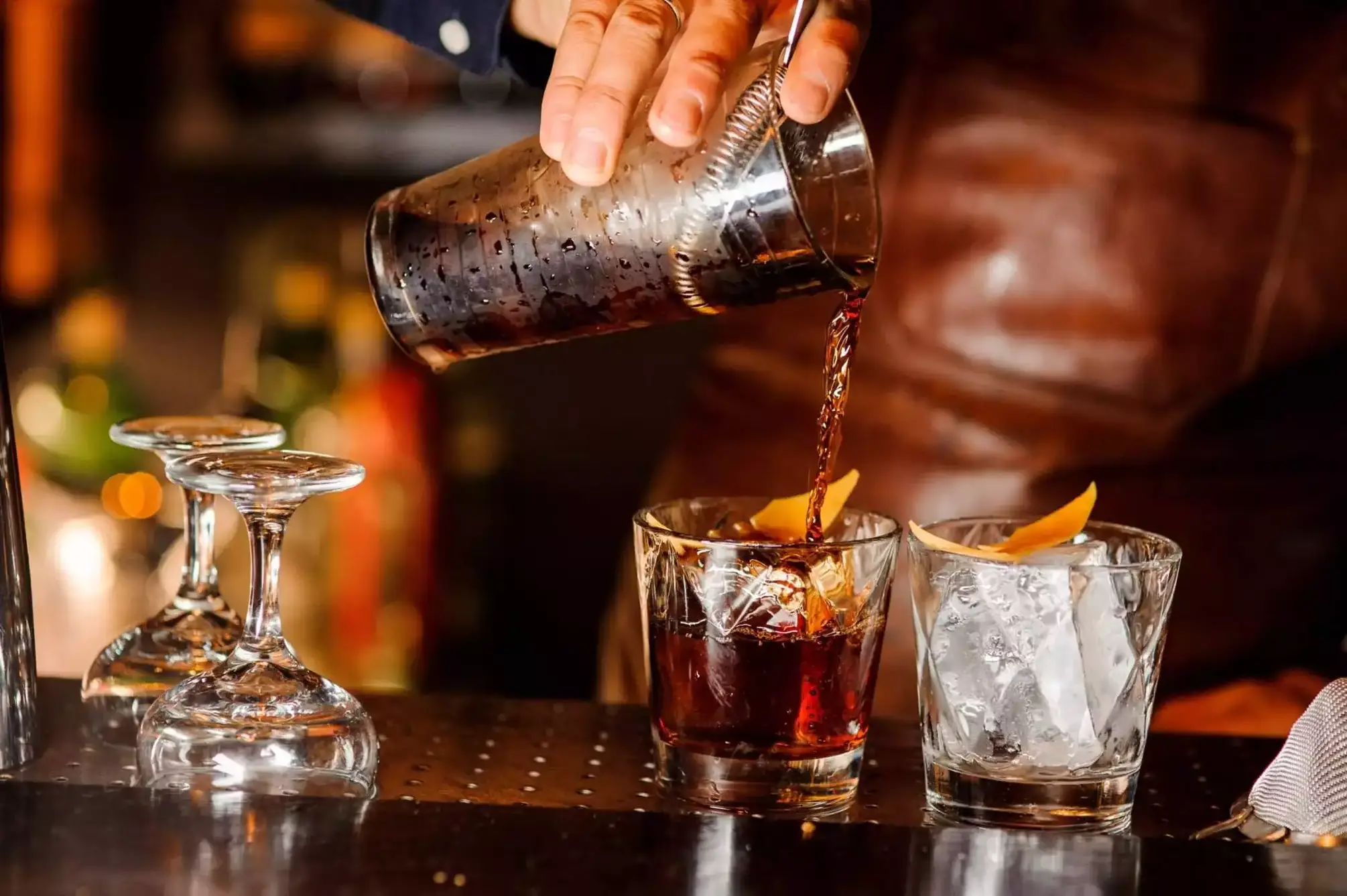 And you would get enough time to prepare and drink your personalized potion. It's a chance for you to take potion lessons on brewing your personalized booze. How interesting is that!
2. Get Your Merchandise
With the entrance to the Harry Potter bar Vancouver, you get a robe and wand to perform the magic. You can keep these with you for the whole 90-minute tour.
You can use these throughout the visit, but don't forget to hand them back. Also, you will get a tasty mead or mulled wine and 2x alcoholic potion. 
3. Entry
The opening is still yet to be confirmed. It was first scheduled to open last fall. But due to some reasons, it was changed to March 2020. But the conditions around us are making them postpone it.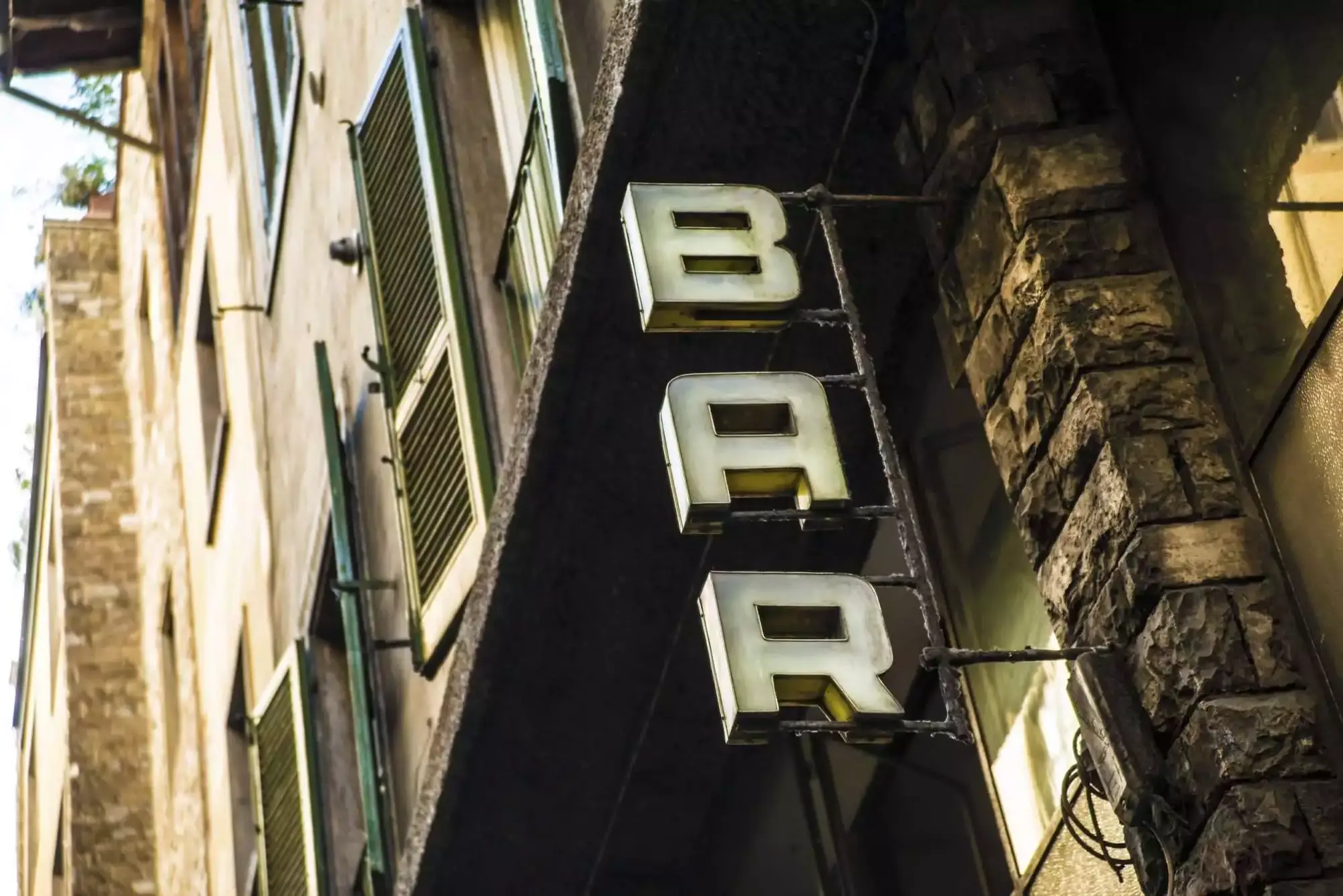 Whenever it is ready to open, the entry will be based on previous bookings. There will also be a cash counter for extra drinks and food. So get your tickets soon to visit The Harry Potter bar Vancouver. 
Related: https://www.narcity.com/ca/on/toronto/travel/8-places-every-harry-potter-fan-must-visit-in-canada
Harry Potter Bars Around the World
Which are some of the most popular Harry potter bars from all around the world? Check out!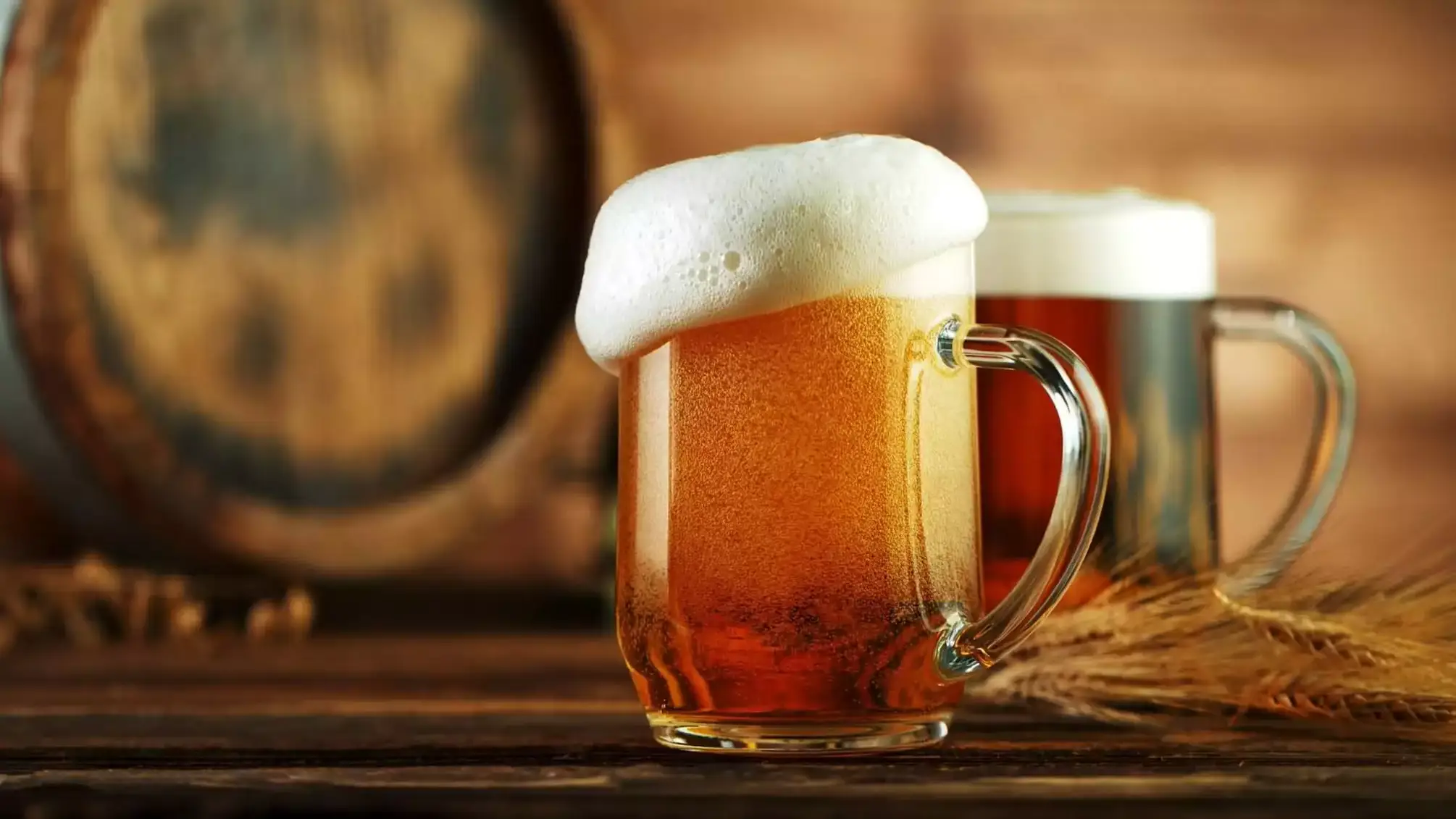 1. The Lockhart, Toronto, Canada
Gilderoy would be excited (obviously) to know that a Harry Potter bar is opened in his name. Its crest is a bleeding stag with a keyhole eye and the forbidden door Hermione opened with "Alohomora."
The bottles are arranged in the exact way in which Snape has arranged them in his dungeons. Polyjuice Potion is an attraction here as well as the better beer.
 The other attractions on the menu include cinnamon-infused toasted butter-washed Sauza, house ginger beer, ginger ale, whipped cream, and toasted marshmallow. 
Also, there is a neon heart on the wall that illuminates and shows the last words in the Harry Potter series (you know what it is). 
The Harry Potter bar Vancouver would surely be a competition for this pub in Toronto.
2. The Cauldron, New York City, New York
The Cauldron is more like a potions class where you get to make your potions. When you enter the bar, you will be handed robes, wands, and some papers with written instructions as to how to brew your potion.
There will be potion masters wandering around just to make sure that nobody burns down the place. 
You can mix your gin and lavender in a transfiguration cup that changes color or rum and chai in a bubbling cauldron. 
3. Replay Lincoln Park, Chicago
This is a Harry Potter-themed pop-up bar created by taking cues from the Yule Ball in Harry Potter and The Goblet of Fire. Everything from the Great hall to the Whoomping Willow can be found as a theme here.
The particular item on the menu is obviously "Buttered Bier," made from vanilla vodka, butterscotch schnapps, cream soda, and whipped cream, Wolfsbane Potion, made with Overholt rye, demerara, and Aztec chocolate bitters. 
You can also have mulled wine and drinks named after the founders of Hogwarts—Godric Gryffindor, Helga Hufflepuff, Rowena Ravenclaw, and Salazar Slytherin.
There are also other food items with names like "Hogwarts Housecup Chicken," "Huffle Pizza Puffs," "Pretzel Wands," "Paddington Burger," and "Harry Potter's Treacle Tart," 
4. Perilous Potions, Edinburgh
Perilous Potions by Pop-up Geeks is a new venture with a theme of a Harry Potter bar. This bar brings Snape's potions lessons to life by providing the guest with the opportunity to brew their drinks.
They will be able to pick their ingredients and mix them accordingly with the help of skilled bartenders. The drink is brewed according to the wizarding ability of the person as each potion will be a different outcome. 
The name of the drinks includes The Goblet of Fire, The Draught of Delirium, and so on. The Pop-up geeks had previously done such ventures in the themes of Game of Thrones, Stranger Things, and The Walking Dead. 
5. Wasted Wizard's Pub, Dallas
The Wasted Wizard's Pub, also called The Whippersnapper is a Harry Potter bar that was expected to close on September 7, 2019, but remained open due to the high amount of Potterheads flowing in.
It was formerly called The Leaky Cauldron as it debuted at the time when the Harry Potter convention in Dallas, LeakyCon, was taking place.
With the themed drinks, the bar also includes appearances from Harry Potter cosplayers. All the customers ought to be dressed as a Harry Potter character.
6. The Potion Room, Calgary
This Harry Potter bar in Calgary is a permanent treatment for the Potterheads. The owner Sony Sharma is a Harry Potter fan and drew inspiration from his favorite series to create his dream shop.
He claims that every drink was tested and retested to make sure about the reliability. 
There are specialties on the menu too. Every drink has a ¾ added to its price to pay homage to the platform nine and three-quarters where the Hogwarts Express halts to pick students. Mr. Sharma is planning to keep a menu for each season. 
Mr. Sharma says that there are a lot of people like him who are timid in a lot of places. So he wanted to create a place where people like him can let loose. He claims that non-Potterheads could also enjoy it as it is a cocktail bar. 
The place gives a magical and enchanted feeling with the starry night ceiling, and the guests could enjoy their drinks in a peaceful atmosphere. 
7. The Sorcerer's Bar, Adelaide
The Sorcerer's Bar on Bank Street is a small Harry Potter bar. It is believed to be the lowest bar in Adelaide! The place is so small that only 15 people can fit in the main bar and 210 outside.
It's open only three nights a week and gets very much busy in the evening time.  The Sorcerer's Bar functioned for a brief time during the Adelaide Fringe, where it became a huge success.
The bar was so famous that the owners Tira and Than decided to open it officially for the Potterheads out there.
The place gives a Harry Potter atmosphere like Harry Potter Bar Vancouver. The cocktail menu is innovative and unique. The bottles are presented very well and taste just as good as they look.
Most of the drinks are served in a giant crystal goblet that is designed for sharing with a friend or two. The cauldrons are presented with smoke coming out of it and color-changing gins to add to it. 
The Sorcerer's drinks menu has new potions such as Butterbeer shots, Polyjuice Potion, Half-Blood Sangria, and the Phoenix, which changes color as you drink it.
If you are not a fan of a cocktail, then there is nothing to worry about. For there, they have German beer on tap and served in 3-liter glasses (obviously for sharing). 
The beers available at The Sorcerer's Bar are another specialty of Adelaide. Nowhere in the CBD, you get such specially handcrafted draught beers – they've been imported exclusively for The Sorcerer's Bar.
On tap is Maisel's Original, Landbier 1857, and the Landbier Zwick' l. The food menu is limited as it concentrates mainly on drinks.
But, they offer snacks such as butterbeer popcorn, bulgogi beef jerky, Shitake mushroom chips, and edamame. 
Even though being the smallest bar in Adelaide, The Sorcerer's Bar is one of a kind, and you would have a different experience here. Especially for the Potterheads. 
Conclusion
There are still many other Harry Potter bars in many parts of the world, just like the Harry Potter Bars Vancouver.
Some of the bars mentioned above are also in the process of getting ready to welcome customers and gained wide acclaim even before the opening.
There are also other ventures like Harry Potter-themed café, Harry Potter restaurants, Harry Potter-themed hotels, and so on.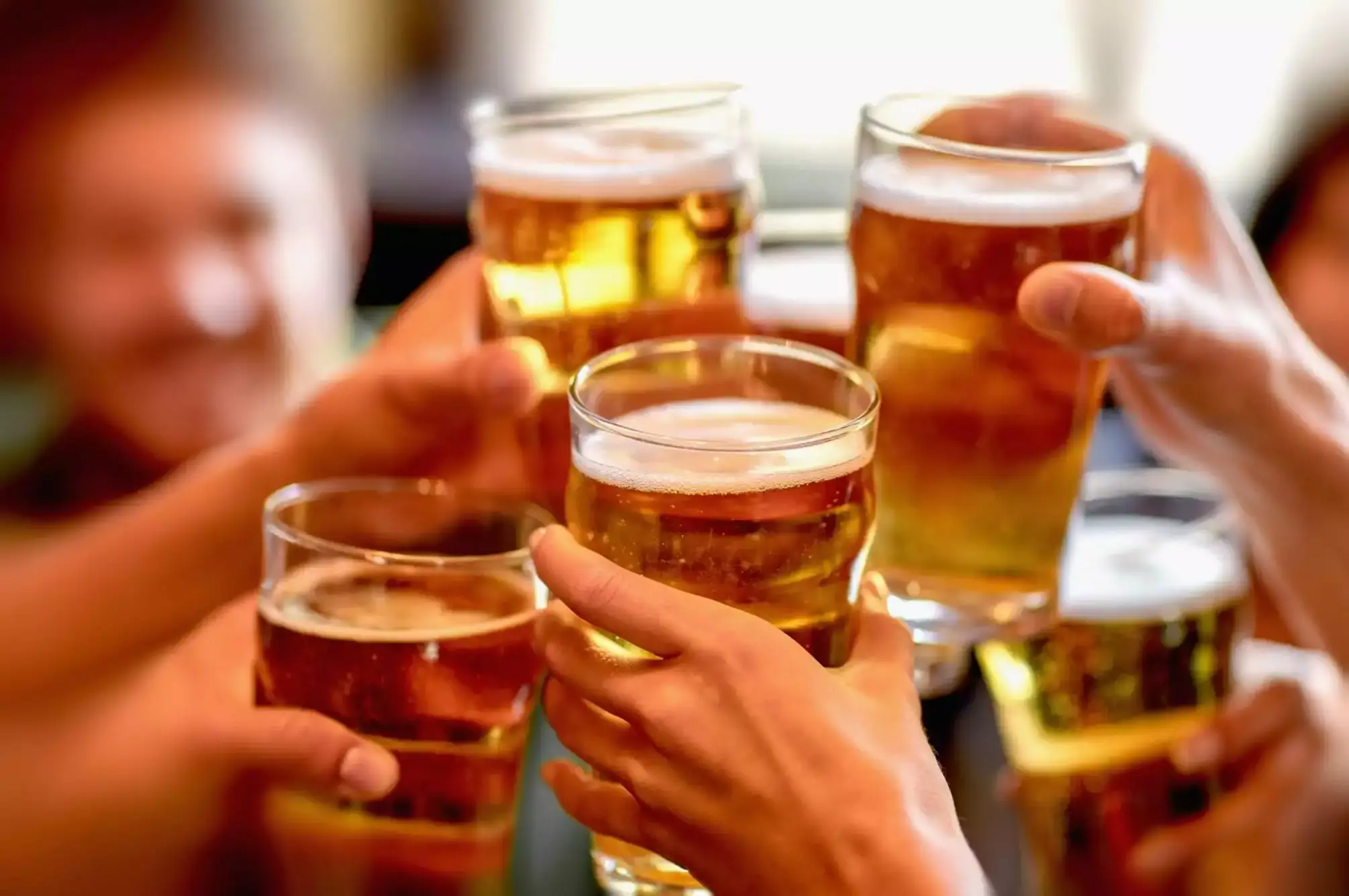 These seven books have influenced the world in such a way that there are many shops and stores around the world including the Harry Potter Bar Vancouver. The market is flooding with Harry Potter merchandise, and the demands are soaring high. 
As an Amazon Associate, Icy Canada earns from qualifying purchases.