Prince Edward County is a municipality under the Canada Province of Ontario. Being just a municipality, it is quite similar to a city itself. Visiting here can offer you once in a lifetime experience.
It is located in Southern Ontario to the west of the St. Lawrence River. Thousands of tourists visit Prince Edward County every year.
It is an island community that includes inland lakes and pristine beaches. Beaches are filled with rich limestone soil while Lake Ontario borders the island.
Several music festivals occur here. Numerous outdoor activities, vacationing, water activities, and much more are available. You are sure not to regret once coming here.
Prince Edward County is famous for Hockey and Sailing sports. A great escape to Prince Edward County is worthy of your time. There are even off-season festivals to enjoy.
Spend quality time shopping, visiting museums, and watching local theaters. People living here are friendly, and the atmosphere remains pleasant.
Are you planning a great escape to Prince Edward County? This article provides you with the details and attractions available here. Have a good read.
A Great Escape to Prince Edward County
Here is your guide to Prince Edward County!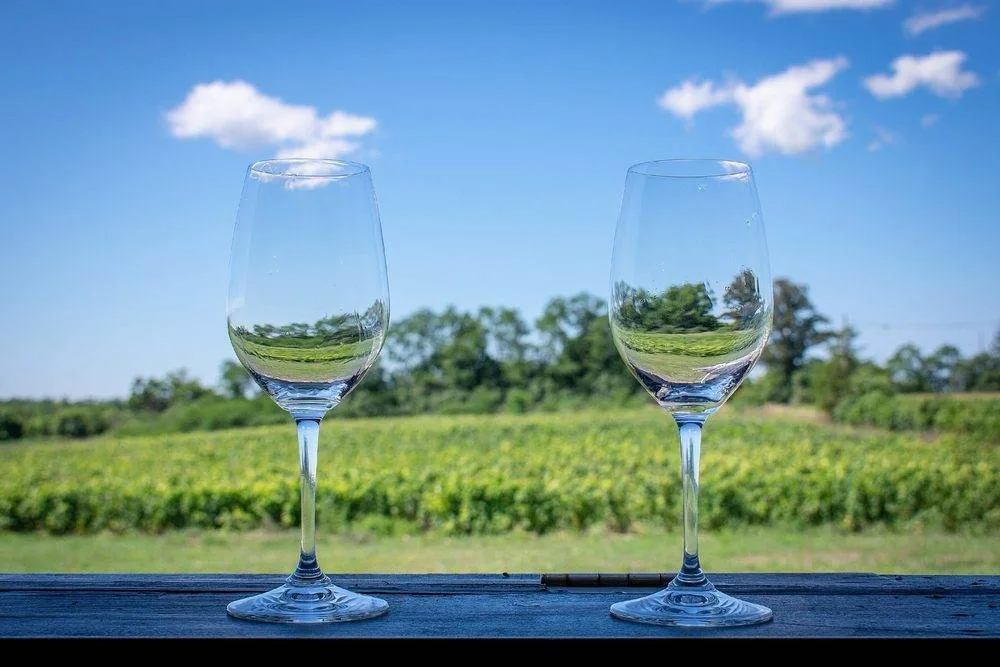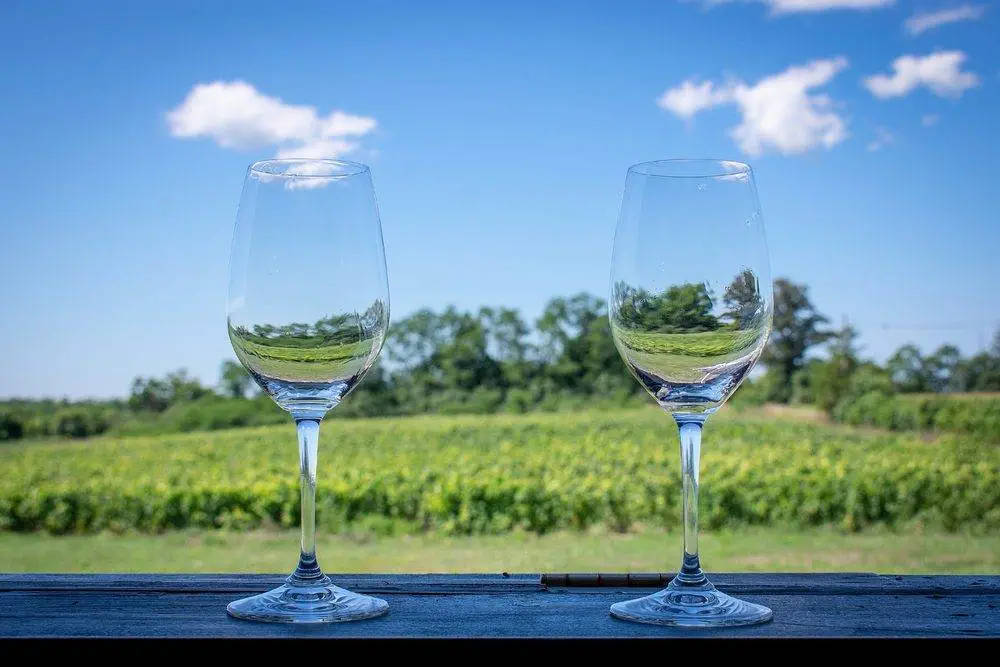 1. Where To Eat In Prince Edward County? – Top 5 Restaurants
Prince Edward County is well known for its top-rated restaurants. A great escape needs well-served dishes. The delicacies are mouth watery.
There are several delicious spots at your service. Check out the list to add to your bucket list.
1.1 Drake Devonshire
An innovative restaurant with an ongoing trend. An unforgettable experience you would still wish to visit again. The Drake Devonshire is a special treat.
Must-try ones are blueberry scones that melt in your mouth. Instagram perfects are crispy chicken and fluffy waffles. They satisfy your taste buds and are even picture-friendly.
Check out more about Drave Devonshire's menu. Make sure not to miss this restaurant. Add this to your bucket list soon.
1.2. Bloomfield Public House
This is known as the Hub of Bloomfield. The tourists become addicted to food after coming here.
A customer-friendly atmosphere where modern meets history. A wide range of cocktails is available. You can choose any variety.
Mouthwatering dishes are at your service. Dine on the trendy charcuterie plate, seasonal soups, and sourced salads. The menu offers favorite county dishes.
Try out new recipes like Judy's Barbeque. A complete smokehouse with numerous juicy dishes.
1.3. Flame and Smith
Flame and Smith is a unique restaurant that is a favorite among visitors. The name Flame depicts fire-cooked food infused with tasty flavors, and Smith refers to the passionate cooks who prepare and serve food with their personality.
Flame and Smith offers a mixture of casual and elegant dining experiences. Try perfectly seasoned seafood from escargot, salmon, and crab.
Do not miss the classic burger. A romantic setting perfect for couples. Families do not feel left out here either.
This restaurant offers a unique dining experience.
1.4. Stellas Eatery
Want to go back to childhood? The times when our grandmother cooked for us. Stellas Eatery offers an incredible dining experience under Chef Leah.
The exciting part is the menu changes as per local availability. More interest is given to the customer's demands.
As the menu isn't fixed, each dish will surprise you. One will keep on guessing what meals the restaurant offers.
1.5. Hartleys Tavern
Hartley's tavern offers a friendly atmosphere and thoughtful dishes. It's a restaurant cum bar owned by a group of family members. Their food plates are never disappointing. No one has ever regretted visiting this place.
Recommended dishes are grilled octopus, seared scallops, and pierogies. These mouthwatering dishes are perfect for your Instagram story. The backdrop is filled with stories of the county. The owners themselves share such stories.
Check out the brilliant ambiance of Hartleys Tavern.
Got an idea about the food outlets here, hope you add these to your excellent escape bucket list.
2. Top 6 Places to Visit in and near Prince Edward County
The county is home to top-rated tourist attractions. This place is much more than what it seems. You can escape to these great places away from city life.  Have a look at the top attractions.
2.1. PEI National Park
The Prince Edward Island National Park falls within the island's central area. The park offers three sections that are beaches, outdoor activity areas, historic buildings, wildlife watching, and many more.
Families and outdoor fanatics can enjoy the campgrounds and picnic spots.
The park's central area holds 'Dalvay by the Sea,' once a historic house now turned into a hotel cum restaurant near Brackley and Stanhope beaches.
To enjoy solitude visit the Greenwich area beyond St. Peter's Bay. This is an area with a sandy beach and millennium trail, pristine trails. An ideal spot for birdwatching with more than 300 species of birds.
Through the central portion reach the Gulf Shore Parkway, which continues towards New London Bay to Cavendish.
Two inland segments at Cavendish hold Green Gables and Eagles Glenn Golf Courses. Also, visit the Green Gables Heritage Site.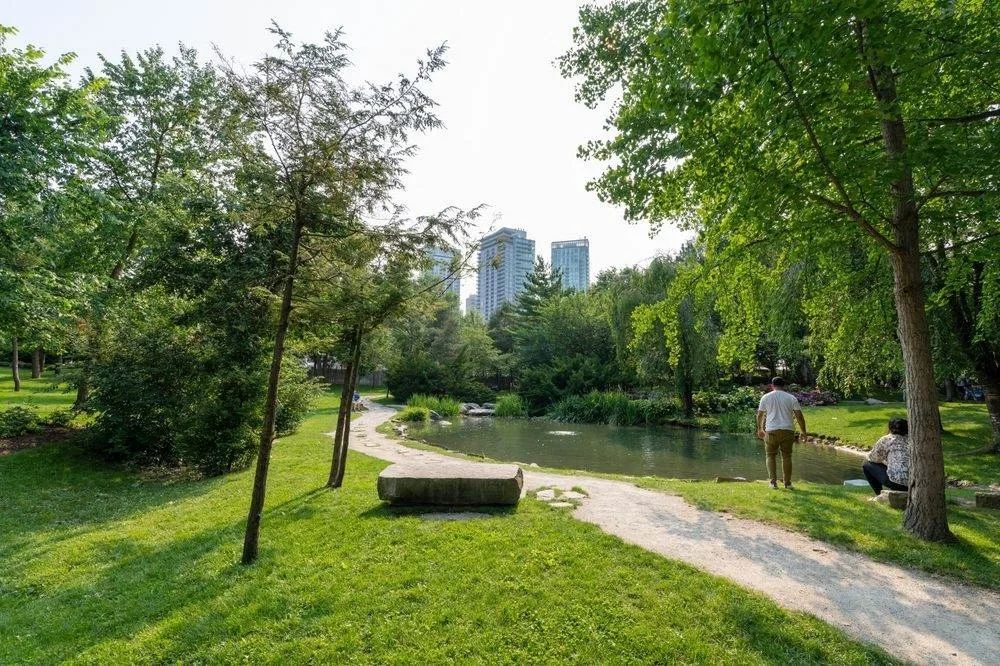 2.2. Charlottetown
Experience the Victorian era in Charlottetown. A stunning town feels that receives many tourists. Spot the St. Dunstan's Basilica and Beaconsfield Historic House lining the streets.
A beautiful sight to witness. Confederation Centre of the Arts is a significant attraction with art galleries, museums, and theaters.
Join the Anne of Green Gables musical that occurs every summer. Explore the Province House National Historic Site across the street.
Do not miss Victoria Row. A crowd-less street with Victorian buildings and the Confederation of the Arts Center. It is home to several boutique houses and restaurants. Check out Prince Edward Battery a historical significance.
2.3. Lighthouses on Points East Coastal Drive
The coastal drive explores the island's eastern part. This area is home to beautiful beaches and rare dunes. Watch the lighthouses that line the coastline.
Six lighthouses remain open for visitors during summer. Each lighthouse has a unique backstory.
Within Woods Islands Provincial Park is Wood Islands Lighthouse near the Ferry terminal. It tells us about the area's Seaferry history. It is also a lookout point.
Point Prim Lighthouse is an ancient one, while Panmure Lighthouse is the oldest one made of wood. CapeBear Lighthouse was the first Canadian lighthouse to receive signals from the Titanic.
Explore the history of light and port in Souris Historic Lighthouse. The best weekend getaway.
2.4. Basin Head Provincial Park
This park is both a beach and a provincial park. An action-filled destination. Tourists try to create a 'singing noise' by brushing their feet against the sand.
People call it Singing Sands. This sound is caused by the sand being rich in high amounts of Silica and Quartz.
The beach stretches for miles. An ideal swimming spot due to its warm waters. Spend quality time here alone in solitude.
In summer, you can explore the untouched areas of the beach. Check out the Marine Protected Area, dunes, and aquatic life of the lagoon.
Also, do not miss the Basin Head Fisheries Museum which exhibits world-class fishery.
2.5. Confederation Bridge
The Confederation bridge across Numberland Strait connects Prince Edward Island to Mainland Canada. Thus kept the promise made in Confederation back in 1873.
The only way to cross the bridge was by ferry or from Wood Islands, the island's eastern end.
The world's longest bridge spreads for 12.9 km across freezing waters. Also considered one of Canada's best engineering works of the 20th century.
Cross the curved bridge from New Brunswick to feel the thrilling experience. Reach Borden Carleton which offers fascinating views of the massive deck.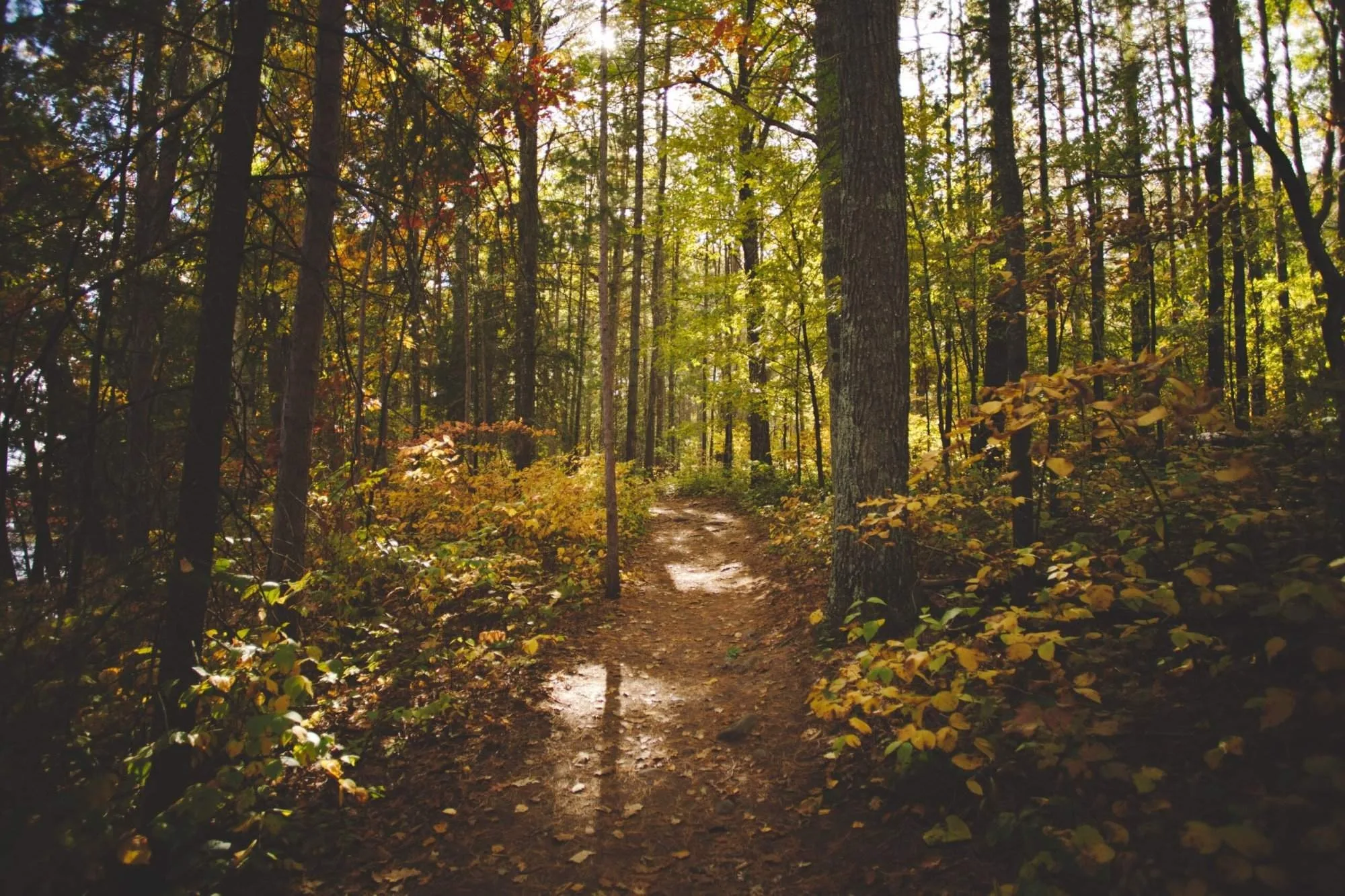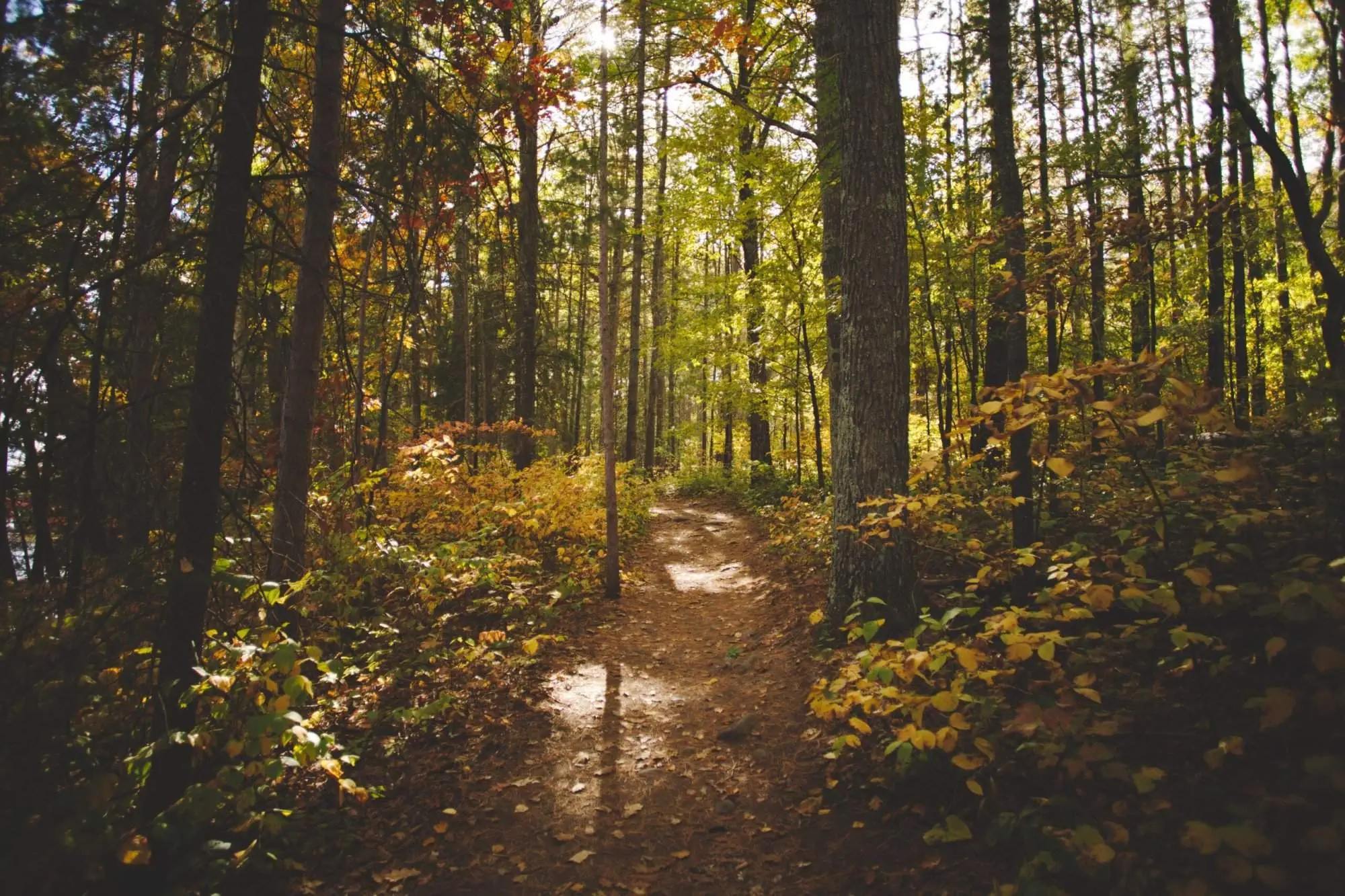 2.6. The North Cape
The Gulf of St.Lawrence holds the North Cape which is similar to a pointed arrow. The area receives less crowd and is a unique beauty.
This region spreads from Cedar to Dunes Provincial Park in the South to the North Cape. Spot the small houses which give the countryside feeling.
Spend quality time in solitude. The best way to explore it is via North Cape Coastal Drive. A 350 km route from picturesque scene to small villages nearby.
Check out the red sandstones which have ragged down into shapes. There are small sandy beaches to enjoy.
Not only this but there are also several seafood restaurants to dine from. Their dishes are mouthwatering. Try a few outdoor activities like kayaking or fishing excursion in the deep sea. An ideal spot for adventure seekers.
North Cape receives high winds perfect for massive turbines that turn wind into energy. Canada's famous wind test institutes. Visit the North Cape Lighthouse, a charming beauty near the wind farm. You can also find the north beach provincial park nearby too.
Add this beauty to your bucket list soon.
3. Amazing Things to do in Prince Edward County
Now we enter the central part about a great escape to Prince Edward County. Before you visit here, you need to know what all things you can do here.
The county offers numerous fun activities to choose from. One day spent here won't satisfy you at all.
Let's check out things to do in Prince Edward County. Also, do not forget to check out Sandbanks beach and Provincial Park.
3.1. Eat on your way at Taste Trail
The name itself seems like it's related to food. This trail exhibits fantastic flavors of the county. What not can you find here? There are ice creameries, popular breweries, cideries, and notable restaurants.
People call it the province of Ontario's gastronomic capital.
Similar to real paradise, this place offers all that you need. The taste trail receives thousands of tourists each year. Walk through the path, and see how the shops are busy welcoming customers. Visit here in autumn to enjoy a crowd-free atmosphere.
Also, check out the Vic Café which offers Bistro style eateries. And the fascinating part is the menu contains handcrafted cocktails. Food fanatics and cocktail lovers will love this café. You could just bring your partner to spend romantic eating here.
3.2. Wellington's Farmer's Market
Another best thing in Prince Edward County is to visit the Famer's Market in Wellington. You must be thinking what's in a farmer's market? Well, it's not just a market but something more than that.
This market has all that including gourmet produce, jewelry, home-cooked delicacies, art, antiques, and jazz musicians.
This is the place that provides all in one. Locals and tourists never regret visiting here. Being a market, it remains quite crowded. The best part is this market supports small businesses and enriches the workaholic farmers.
Who does these nowadays?
An open-air market is ideal for Sunday outings. A great escape where you can enjoy the weather with families and friends. A perfect weekend getaway.
3.3. The Lavender Farm
The lavender farm is a real beauty. You won't know unless you walk among the lavender farm. The purplish flower and the surrounding aroma are enough to make your day.
The owner lets visitors view the farm, click pictures, and walk among them.
You cannot harm any of the crops. Such beauties are rare to find. Spot a beautiful small town nearby.
Tourists mostly visit here only to have a look at the lavenders. You even purchase products like sugar, scrubs, and tea.
The aroma and colors feel so relaxing. Experience a fairyland scene on this farm. One day's exploration would still not satisfy you. An incredible experience to witness, since these plants mature after every three years.
3.4. Dead People's Market
Did you hear about the animal skin market but dead people? Yes, right, the flea market sells stuff related to dead people.
It's quite spooky, right? But people even purchase them. If not for buying, you can pay a visit to the market.
Prince Edward County is all about suitable exploration, and this market is one of them. It is an ideal place that sells antiques and enriched vintage tools.
You can buy kinds of stuff like stained glass, coffee tables, vintage hats, cottage furniture, and outdoor decorations.
Visit the flea market to explore dead people's stuff. All the things are well furnished and look new.
3.5. Lake on the Mountain
The lake on the mountain is considered the county's natural beauty. A deep blue lake creates a picturesque setting! A natural wonder to witness and enjoy some park activities.
The mysterious part is people don't know anything about the lake. Its pristine beauty is enough to stun visitors. Other than this, the incredible views of the Bay and Glenora Ferry are overwhelming.
3.6. The Incredible Arts Trail
Prince Edward County does not only offers brilliant scenery but incredible artwork. The arts trail is home to modern galleries and studios. These studios portray talented artists around the area.
Visit the arts trail to view fabulous creations. Pour out your creativity at the workshop. Art lovers can even showcase their talents. You can also purchase art items and explore the gallery.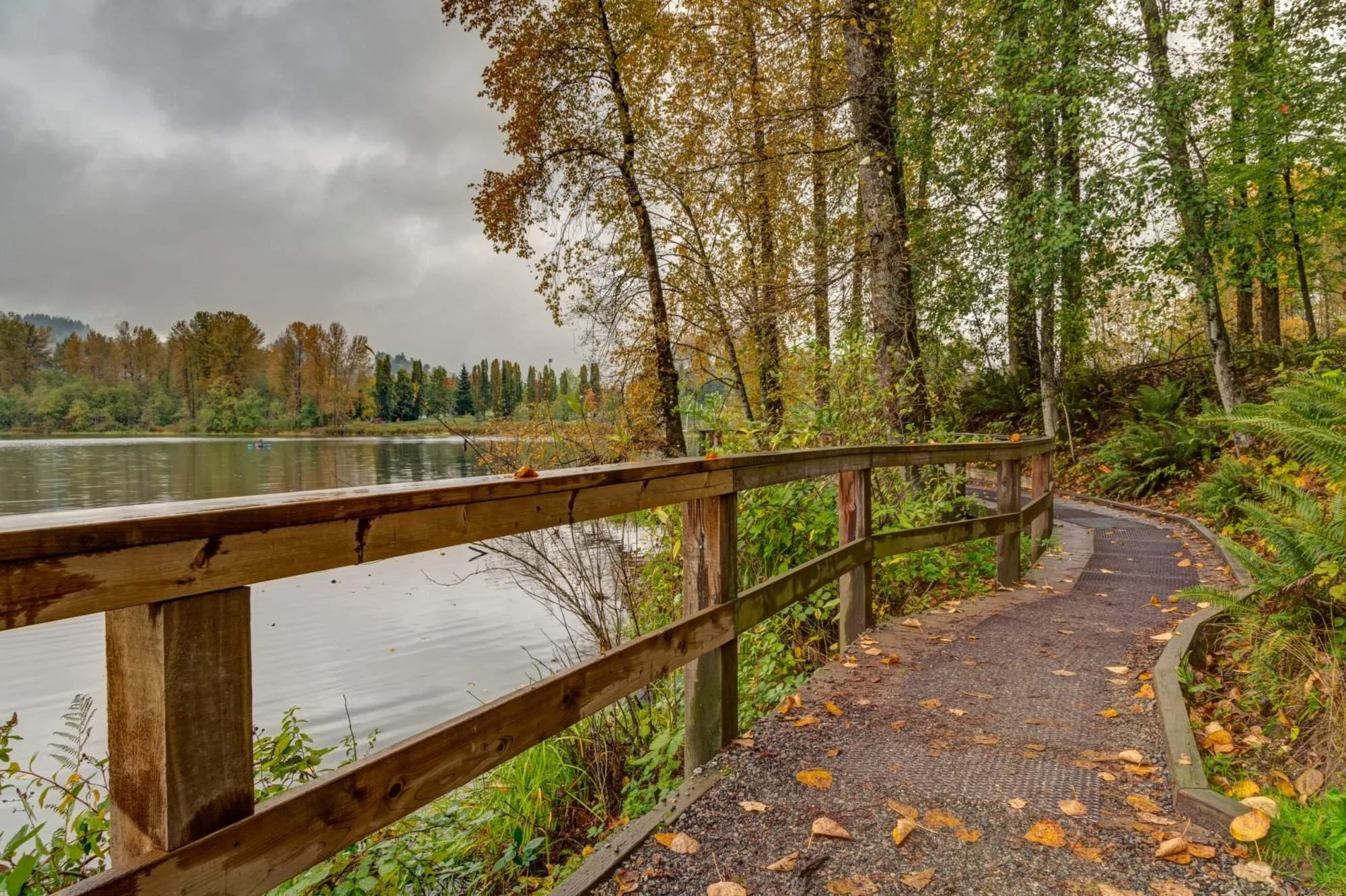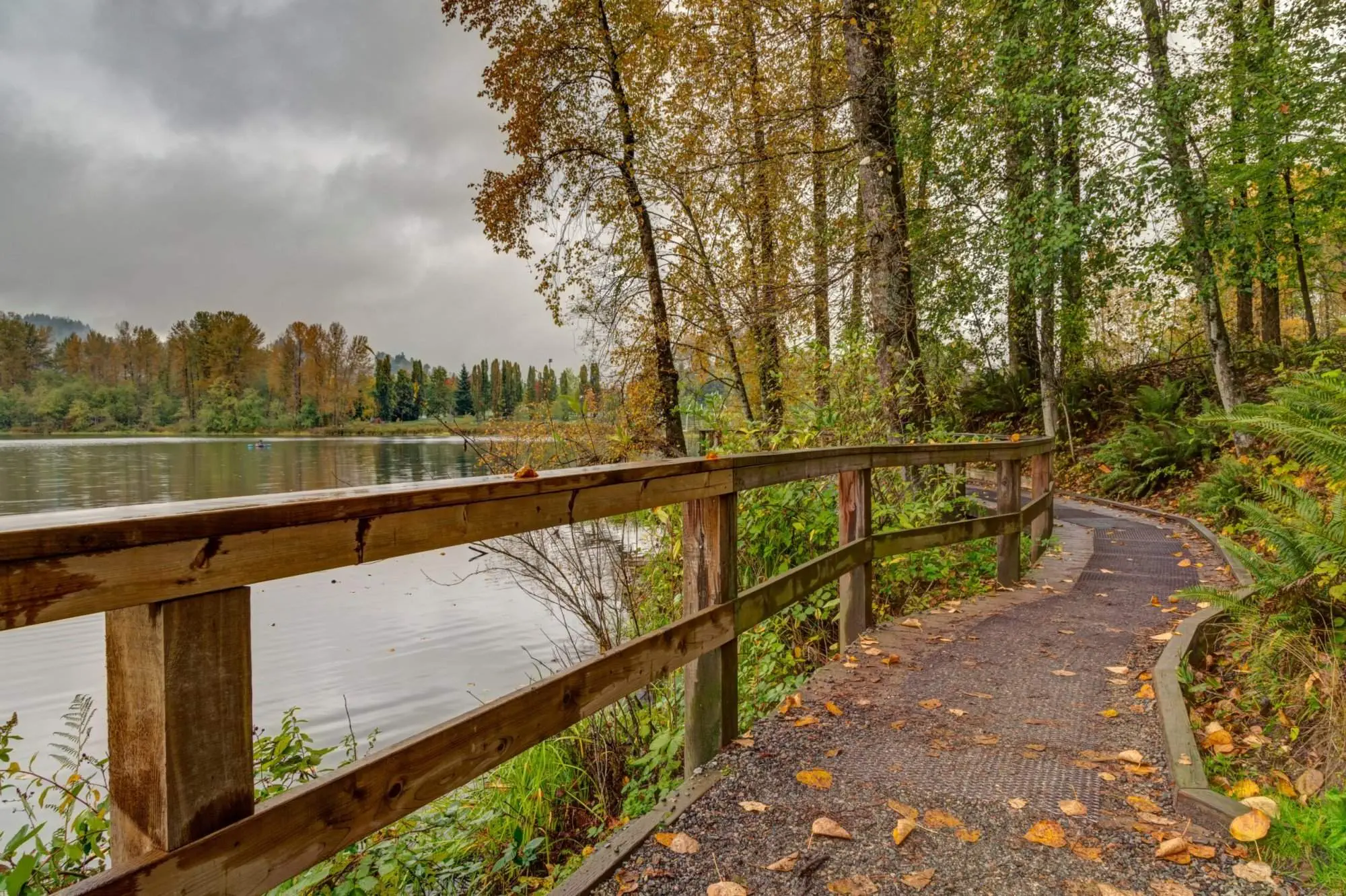 3.7. Cycle through the Loyalist Parkway
The Loyalist Parkway is the best trail for cycling. It's a living trail of history. A famous parkway for Loyalist settlers. And the key to Canada's history and genealogy.
The parkway connects Trenton city to Kingston city. Numerous galleries, inns, restaurants, and cafes line up the path. On your way, you can stop at any place for relaxation.
3.8. Visit Regent Theatre
The Regent Theatre is found on Main Street. A center of arts and culture in the county. One can enjoy watching the performances. There are several live music performances, dances, and dramas.
The theatre even offers first-run movies. Watch fine arts programs like opera, dance, and theatre. This building is an ideal example of an Edwardian opera house.
Check out more about Regent Theatre and its shows.
Have you ever been to the Bay of Quinte? Here are some major attractions in the Bay of Quinte.
4. A Visit to Prince Edward County's Wineries
Prince Edward County is famous for its wineries. It is home to several wineries that are must-visit. Wineries are considered a great escape. Wine lovers can see the process of winemaking.
There is much more than wine tasting; let's check out some of the best wineries that PEC offers.
4.1. Grange
An old stone building that dates back to the 1800s. As you visit here, the scenes become more picturesque. Grange is a venue that holds weddings and retreats.
This place offers a fantastic vineyard tour and holds summer events that include winemaker's dinners. You are sure to love Grange. Taste their delicious wines while exploring. Try the classy Almanac Blend produced recently.
Pick up a perfect picnic basket and take them for lunch. You would love to visit Maggie Granger, one of Toronto Life's new winemakers. She is a rising star.
4.2. Karlo Estates
The Karlo Estates holds a big red barn that is quite famous. Not only this, but the Estates is also home to North America's dry stone bridge. They produce several great wines and eateries, especially for visitors.
Try the most popular Doug Gilmour wine. A delicious wine that melts in your mouth, giving aromatic flavors. Meet the owner Sherri Karlo who has a charming nature. An ideal place to spend a perfect afternoon.
A must-visit place to visit while on tour to Prince Edward County.
4.3. Closson Chase
The county's Closson Chase is famous for its big purple barn. They specialize in Chardonnay, Pinot Noir, and Pinot Gris. Participate in the Sunday Night Supper Club event that occurs throughout the summer.
The guest chef serves fascinating dinners with the best wines. It's a mouth-watery multi-cuisine dinner. Wines come directly from Closson wineries.
The main attractions are food and wine. Food platters are Instagram-friendly. Click beautiful photos to show off.
4.4. Waupoos Estates Winery
It is known to be one of the country's oldest wineries. A great pioneer of winemaking. Waupoos Estates winery opened back in 2001. Since then, many wineries came up one after another.
The location is offbeat but a pristine beauty. It has a splendid backdrop that holds weddings and important events. Come here in summer to join live music, bands, and gallons of wine.
Take a wine tour to explore their wineries—a great escape from the summer heat.
other places you can visit nearby are  huff estates winery and dog winery
FAQs
1. How to Reach Prince Edward County?
Prince Edward County falls on the north side of Lake Ontario within Southern Ontario. Renting a car or self-drive is the easiest way to reach here. Rentals are available near the city of Belleville, Ontario.
Tourists coming from the US can drive through Niagara Falls, Buffalo, and Alexandria Bay border crossings. The nearest airport is Toronto, about 30 minutes away. From Montreal, it's a two-and-a-half-hour drive.
Prince Edward County is accessible via four entry points. All are from Ontario. Each entry point leads to the County's heart.
Another exciting part is, you can reach here via boat. The boat ride is an alternative to driving. Boat rentals are available in Waupoos and Picton.
Also, visit Wellington, an excellent harbor that offers overnight slips.
2. Best Time to Visit Prince Edward County?
The county offers excitement all year round. The weather here is similar to Toronto and Buffalo.
prince edward county makes some of the best wines in the country.
Summer remains warm, and most of the popular events take place during this time. The sun's heat is not that hot. You can still explore nicely.
Summer is the popular season, a time when tourists visit. Cottagers arrive on weekends, and several activities like watersports, biking, camping, exploring, and much more can be done.
Autumn is much more relaxed and receives fewer crowds. It offers a fascinating change of colors. Due to fewer crowds, you can click excellent pictures freely.
Winters are snow-covered. Snow fanatics may visit in winter. Spring is warm and wet.
I hope you got an idea about which is the best time.
3. Where to Stay?
Once here, you may be confused about where to stay. There are many cottages, inns, and rewards. Since the town is small, there are no big hotels. know it local history and enjoy its county road when you at the prince edward county wineries.
The cottages offer a hotel-like experience. Sandbanks Provincial Park is available for campers. You need to book early for a reservation.
Set up at Tree field that offers stunning lakefront views and fantastic proprietor. The best among all is Wilfrid Boutique FarmHouse.
visiting prince edward county is more than just a trip it is a complete experience, Whether you want to enjoy with great tours or visit west lake for sandy shores this place get it all.
A perfect getaway from the city chores. An old farmhouse built during the 1840s. A beautiful design attracts various tourists.
Enjoy the farmhouse amidst chickens roaming, relax near the wood fire, and many more. Other popular places are The Waring House and Claremont Inn.
Click here to read more with us.
Suggested reading:
As an Amazon Associate, Icy Canada earns from qualifying purchases.
[amazon_auto_links id="81298"]
The Icy Canada team strives to create content that matters. It's why our content is written by travel writers, authority experts, well-known authors, and niche experts. Our content is also periodically reviewed by expert authors for accuracy and trustworthiness.
As an Amazon Associate, Icy Canada earns from qualifying purchases. [amazon_auto_links id="81298"]