Are you someone who hates 9 to 5 jobs and is thinking of starting a food truck business? The only thing stopping you is that you have no idea how to do it and how much it costs to start a food truck. You need not look any further; you are in the proper location.
Today in this article we are going to provide you with a step-by-step guide on how much it costs to start a food truck business and how to do it. Indeed, starting a food truck business is more than just a culinary adventure, it is a financial endeavour that requires you to be more careful and plan everything with consideration.
From choosing the right food truck to having valid permits such as licenses. Let's put everything in perspective and examine each component of the start-up costs for food trucks.
1. Understanding Food Truck Business Basics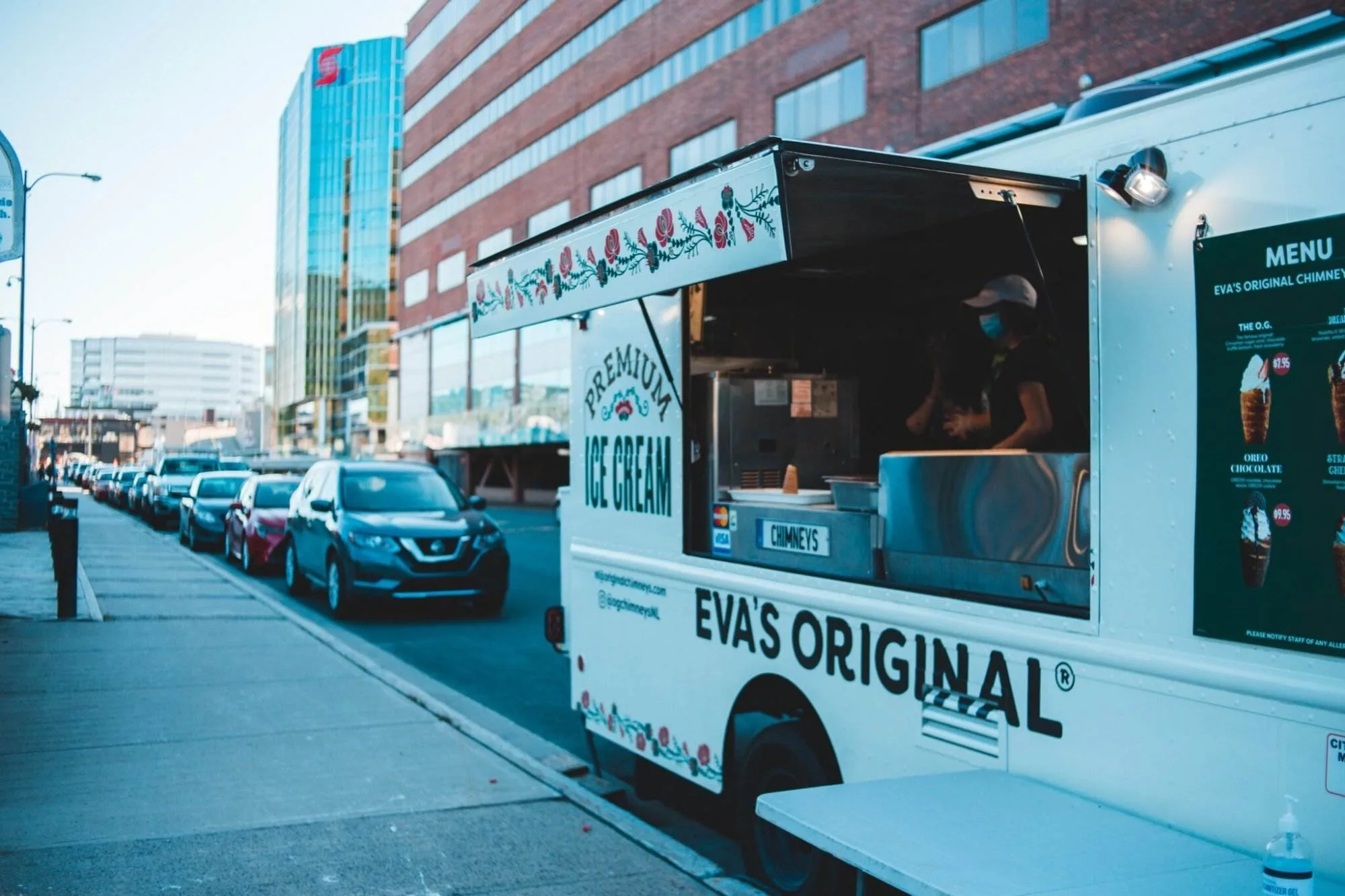 In today's world, the food truck business has become popular among entrepreneurs. Entering the food industry is unique and requires convenience.
Having said that, let's explore some essential aspects of the food truck business and explore what it will take you to succeed in the food truck industry.
1.1. Exploring the Essence of Food Trucks and Their Appeal
Food trucks are a concept that gives you the freedom that allows you to serve delicious food on the go. Unlike traditional brick-and-mortar restaurants which are just limited to one place, food trucks offer you the advantage of mobility. It gives you the freedom to reach different locations cater to diverse audiences and make them your customers.
The most interesting and profitable part of food trucks is that they can attend events and festivals, and even set up shops in various neighborhoods. Connecting with new clients is made simpler for you as a result of all of this put together.
1.2. Unpacking the Intricacies of the Food Truck Industry
After all the benefits you see it is important for you to know that running a food truck business involves more than just cooking and serving the food. Before entering this industry, there are a number of costs and aspects to take into account.
Such as food truck costs, start-up costs, operational costs, health and safety inspections, and parking and permits. So please be patient as we explain it in further detail.
2. Choosing Between New and Used Food Truck Cost
One of the most important decisions you will have to make as a food truck owner is to decide whether you want to buy a new food truck or a used one. Let's break down some pros and cons for both options and help you make the right choice for your mobile kitchen.
2.1.Decoding the Pros and Cons of New and Pre-Owned Trucks
2.1.1 New Food Truck
If you have a good budget and can invest a good amount of money then a brand new food truck will be the best option for you. In a new truck, you will get the latest features, modern kitchen equipment, and assurance of fewer maintenance issues.
As said earlier, all these advantages come with higher initial costs. If you have plans to be at the forefront of innovation in the food truck industry, a new food truck will be the best option for you.
2.1.2. Used Food Truck
If you have a low budget with big dreams, it is fine if you consider buying a used food truck. It will be more cost-effective for you.
The money you will save by buying a used food truck can be used in the other aspects of your food truck business.
On the other, you will have to be ready for potential maintenance costs and accept the fact that your truck might not have the latest technology.
2.2. Making the Right Choice for Your Mobile Kitchen on a Budget
Whether you buy a new truck or a used one, it is important for you to keep in mind your budget, start-up costs, and long-term operational expenses of yours. A secondhand food truck should be on your list of options if you want to reduce your startup costs. A used truck typically will cost between 30,000$ and 60,000$.
On the other hand, if you are willing to have new features and invest good money, a new food truck is the best option for you. A new food truck will cost you around 80,000$ to 175,000$.
In a nutshell, your decision to buy a food truck should depend on your financial situation, business goals, and risk tolerance.
3. Equipping Your Food Truck Kitchen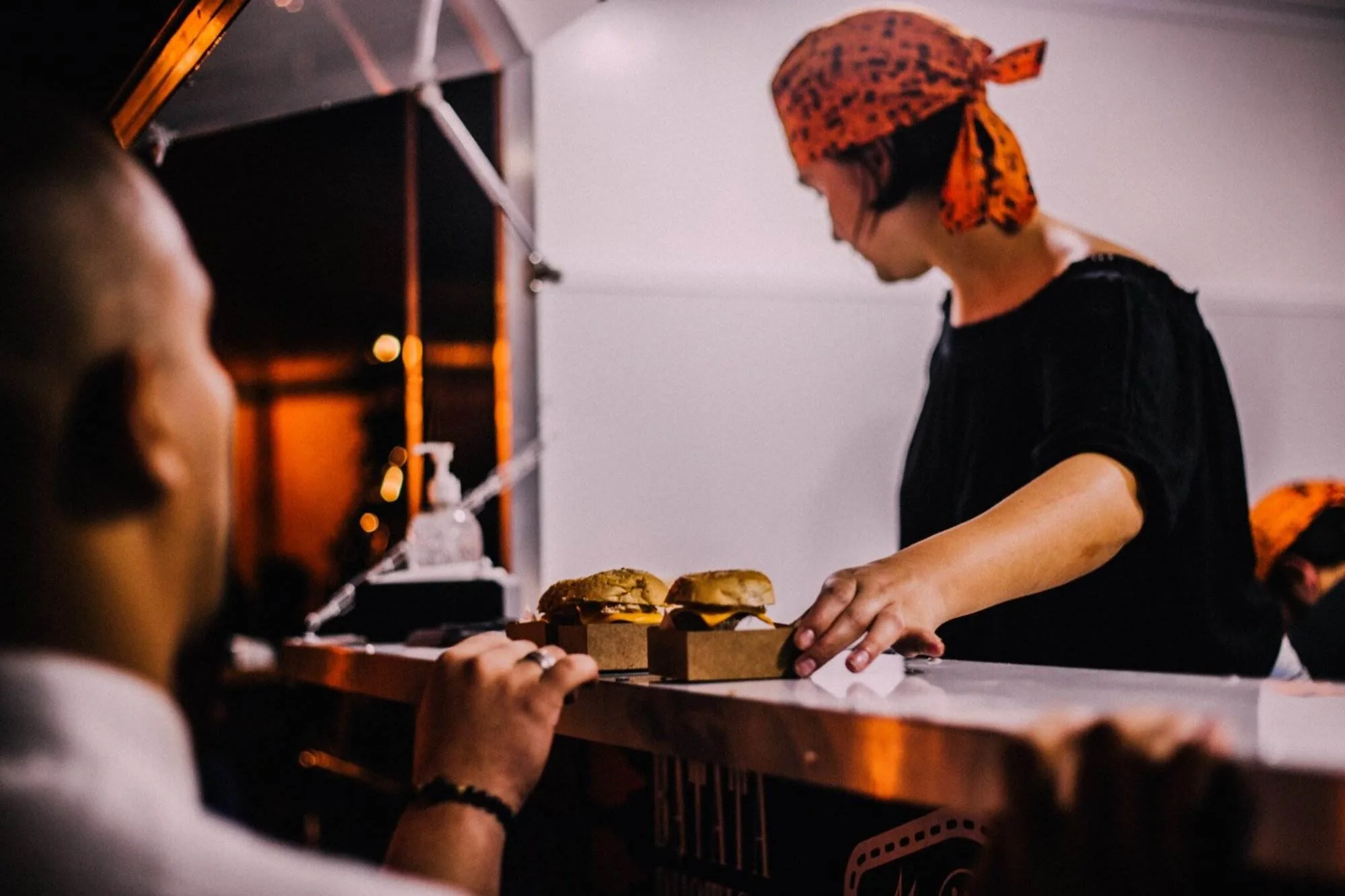 As a food truck owner, you will have the knowledge of what equipment you need to start a food truck. This is one of the most important aspects when it comes to starting a food truck.
The choice of the equipment you will make will determine how efficiently you can whip up those delicious dishes on the go.
3.1. Important Kitchen Equipment for Your Mobile Culinary Hub
Food trucks are not just ordinary trucks, they are like mini restaurants on wheels. You'll need cooking tools and gadgets according to your menu and space, such as stovetops, grills, fryers, and ovens.
Without these items, you can't start your food truck business as they help you serve up those scrumptious treats to your customers.
Depending on the supplier and quality you select, the cost of this equipment can change. Approximately from 750$ dollars to 1000$ you will have spent on the equipment mentioned above.
3.2. Ensuring a Functional Kitchen Setup that Suits Your Menu
As you are going to take a step into the food truck industry, you'll notice that every food truck has its unique identity, which includes its menu type. You will have to do the same.
Choose kitchen equipment that aligns with the type of cuisine you are going to offer your customers. For example, if you are going to serve gourmet burgers on your food truck, you are going to need a grill and a solid refrigerator system for all those fresh toppings.
So the cost of your food truck equipment also depends on what type of service you are going to offer.
4. Permits, Regulations, and Safety
Food truck operators' work is not only to buy a food truck and cook up delicious dishes. They need to have proper permits, regulations, and safety measures to ensure that their food truck ventures succeed and have longevity. If you are one of the aspiring food truck owners, you need to make sure that you have all these things in line to have tremendous and successful food truck businesses.
4.1. Safeguarding Your Venture with Necessary Permits and Licenses
Arm yourself with the right permits and licenses. If you think these are just some pieces of paper, you are wrong my friend.
They are the golden tickets for the success of your food truck. You need to go visit the authorities of your area to get granted permission and a permit for your food truck.
Every area has its authorities which provide licensing regulations to establish businesses like yours. Therefore, it is crucial that you are aware of the permits that are needed in your location.
These permits include health permits, business licenses, and even parking permits. These permits also add to the overall cost of starting your food truck, so keep that in mind.
4.2. Prioritize Health, Safety, and Adherence to Regulations
Health and safety while starting a food truck is a must. They go beyond simple formality, you can gain the trust of your customers through them.
By changing the rules, you can be confident that your food will be prepared appropriately, kept, and served, preventing the spread of foodborne illness. As you are estimating your startup costs, keep a portion for health and safety training.
5. Branding and Aesthetics for Your Food Truck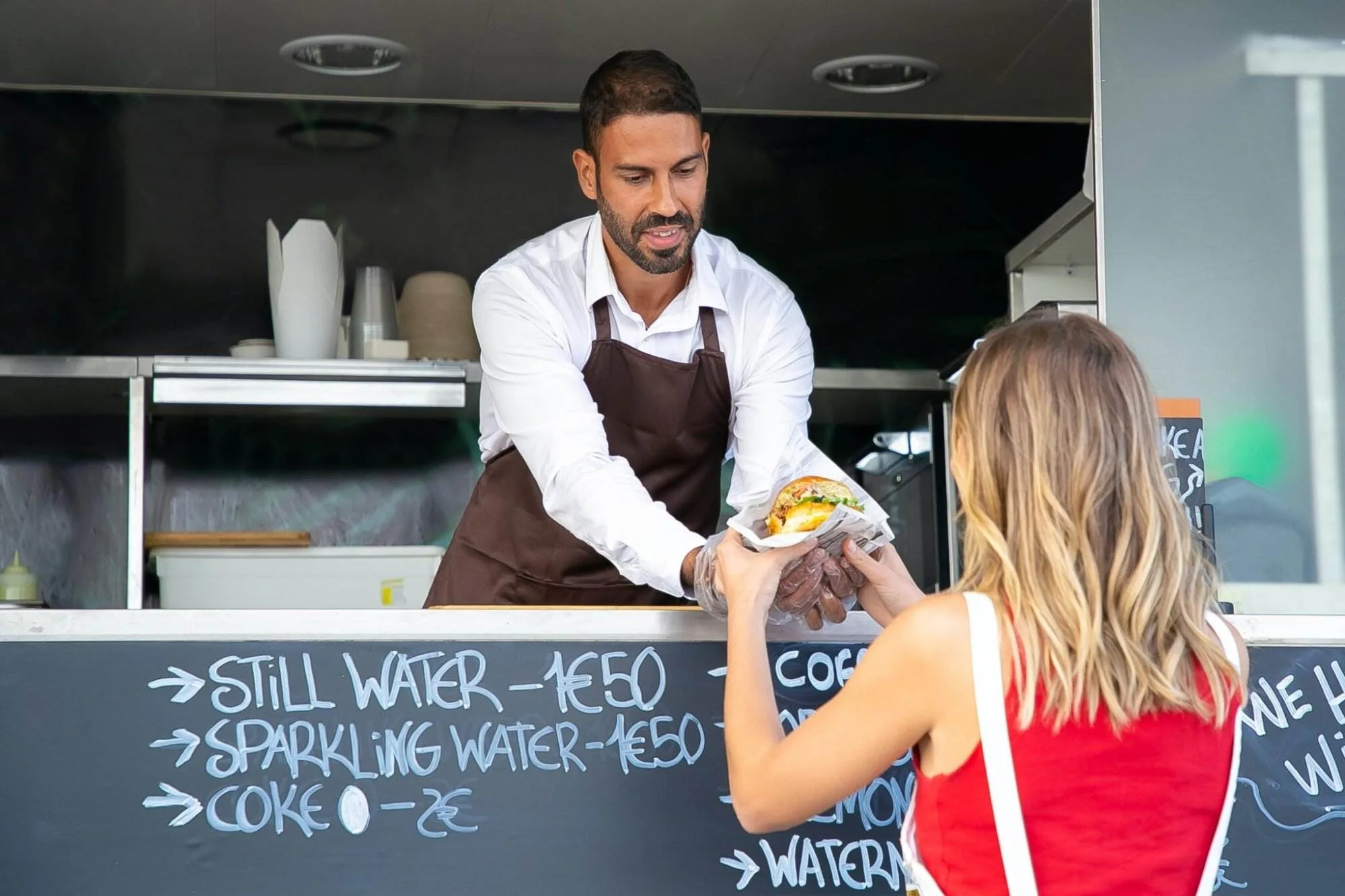 As you are an entrepreneur you will know how important branding and aesthetics are for a business to grow. The same goes when you are launching your own food truck business.
If you are successful at creating a strong brand identity, it can make all the difference for you to draw hungry customers to your mobile eatery.
So let's have a closer look at how you can craft an eye-catching brand for your food truck.
5.1. Crafting a Captivating Food Truck Brand that Draws Customers
Your food truck is more than just a logo of your it. You can say that it is a representation of your unique Flavors, personality, and values.
The adage "the first impression is the last" is true. You will need to keep this statement in mind and then make the brand that draws you, customers.
It is advisable to resonate your brand with your target audience and convey what makes your culinary creations stand out in the crowd of food trucks in the food industry.
Brainstorm a name that just captures the essence of your food offering. Play clever with words or choose a straightforward name that showcases your speciality while making sure it is easy to remember and spell.
Once done, create an appealing logo that can be easy to recognize even from a far distance.
5.2. Hire a Graphic Designer to Bring Your Vision to Life
If you are not able to design a strong logo for your food truck, fear not. Hire a skilled graphic designer and take their help in building the food truck's brand to the whole new next level.
Your idea can be transformed into a visually appealing logo, colour scheme, and overall design style by a graphic designer. While you Estimate your food truck startup costs, make sure to add some money to hiring a graphic designer.
They will help you to ensure that your brand's personality shines through in every element of your truck's appearance, including your menu boards, signage, and even the truck's exterior wrap.
6. Finding a Right Parking and Operating Spaces
Finding the right places to park and operate your mobile kitchen, is a very important thing to ensure good sales every day. For example, if you take a Ferrari to a Village where no one has anything, will that Ferrari get recognition and respect? Of Course not. Let's understand how it goes with finding the right space to park your food truck.
6.1. Scouting for Ideal Food Truck Parking Spots in Your Area
Make sure you look for a place or spot that has a steady flow of foot traffic. For instance, look for places like busy downtown areas, business districts, parks, and event venues. These venues are excellent candidates.
Also, if you have a target audience in mind, such as if you are aiming for a lunchtime office crowd or something else, make sure you choose the area according to that. Before parking somewhere, be sure you are compliant with the area's rules and have the appropriate permit.
6.2. Operating Smoothly in Different Locations for Maximum Exposure
The more different locations you will cover with your food truck the more profit you will gain. Rather than waiting for someone to come to your food truck, go where you can find the hungry customers, simple as that.
To maximize the exposure, keep a rotating schedule. For instance, on Mondays, go near the office buildings, on Tuesdays, find parks, on Wednesdays search for weekly farmers, and so on.
Also, try to collaborate with fellow truck owners for a food truck rally that creates a vibrant and bustling atmosphere, drawing even more people for each of the food truck operators.
Observe your areas like which is the location where most people can turn into customers? Which are the busiest days in that area? Be adjustable according to these circumstances.
7. Delivering an Outstanding Food Service Experience
If you have good quality food, your food truck business will be a success, if not, then all your investment will go to the trash. This is a brutal statement but an honest one.
The highest possible level of food quality should be your aim. No justifications. Your goal is to provide an exceptional food service that leaves the people who are eating wanting more. This involves several things such as:
7.1. Ensuring Top-Notch Food Quality and Service on Wheels
7.1.1. Food Quality Matters
Food quality not only matters, it is essential in the food truck world. It all comes down to the flavour you impart to your customers' palates.
The quality of the food you are delivering will define if the customer will come back to you or not.
7.1.2. Well-Trained Staff
The people you choose to work on your food truck are the face of your business. Serving delicious food is better, but having a great staff is excellent. They ought to be fully knowledgeable about customer service.
7.1.3. Invest in Good Equipment
Behind every scrumptious meal, there is a well-equipped kitchen. As said earlier, investing in quality kitchen equipment is a very important thing to do. It not only ensures a smooth process but also the standard your customers expect.
7.2. Prioritizing Customer Satisfaction to Build Loyalty
7.2.1. Friendly Service
The charm and success of business lies in the personal interaction they offer to the customers. A warm smile and a friendly attitude can turn your meal into a memorable experience for the customer.
7.2.2. Efficient Ordering
Long waiting lines can drain even the hungriest customers of yours. A Point of Sale (POS) system can assist you in streamlining the ordering and payment processes, therefore try to implement one. Also, it reduces the waiting time.
7.2.3. Engage on Social Media
You must use social media for your business in today's digital age. Make your online audience and engage them by sharing mouth-watering photos of your foods.
8. Total Cost Breakdown
The purchase or rental of the food truck.
Equipment and kitchen supplies.
Permits and licenses.
Initial food inventory.
Marketing and branding.
Operational costs (fuel, maintenance, and labour).
Commissary space for food preparation.
Insurance coverage.
Depending on where you live, the cost of everything mentioned above can change. Do everything according to your budget and have a successful food truck business.
Take Away
In a nutshell, starting a food truck business involves a range of costs, from purchasing a food truck and kitchen equipment to permits, operational expenses, and maintenance costs.
The total cost of starting a food truck business can vary depending on various factors. However, you should do proper planning and ensure food safety training to make your business successful.
Remember, while initial startup costs can be very significant, a well-executed food truck venture can be a profitable food service business.
FAQs
Is the food truck business profitable?
Yes, if the business is properly planned and well-executed then you gain good profits from a food truck business.
How much does a food truck license cost?
Depending on where you live, there are many types of food truck licenses. However, it ranges typically from 100$ to 1000$ or more.
Is it possible to launch a food truck business with little capital?
You'll face several difficulties if you try to launch a food truck business with little money. Some things like food trucks and kitchen equipment are inevitable expenses.
As an Amazon Associate, Icy Canada earns from qualifying purchases.
[amazon_auto_links id="81298"]
The Icy Canada team strives to create content that matters. It's why our content is written by travel writers, authority experts, well-known authors, and niche experts. Our content is also periodically reviewed by expert authors for accuracy and trustworthiness.
As an Amazon Associate, Icy Canada earns from qualifying purchases. [amazon_auto_links id="81298"]