In this article, we'll be looking through the list of the best restaurants in Quebec City, which provide quality food along with great services. First, let us learn more about the city itself.
Quebec is one of the major cities of Canada and is one among the oldest cities in North America, with an abundance of tourist spots and restaurants; it is also known for the wide variety of food it offers, from warm and lip-smacking poutine to the comforting and delicious meat pie, from street food to gourmet restaurants, Québec city has it all.
Quebec is also well-known for its history, declared a UNESCO world heritage site in 1985, Québec city is rich in history. If you are visiting Quebec as a tourist on vacation, or an office trip, or shifting into Québec city, then you should be able to find restaurant-hunting in Quebec quite easily after going through this list. Before getting into what the best restaurants in Quebec City are, let's learn about Quebec Specialties first, shall we?
Quebec Specialties
Some famous food options that you will commonly find in the best restaurants in Quebec city are listed below:
1. Poutine
One of the most popular dishes in Canadian restaurants is poutine, which everyone enjoys, irrespective of their age. The ingredients in the dish are pretty interesting, It might sound a bit shady, but once you try it, there is no going back.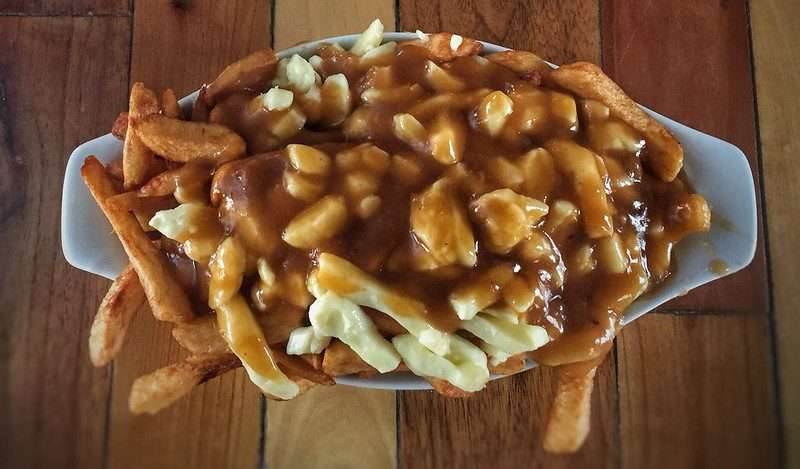 The composition of the poutine begins with a layer of crispy and crunchy french fries. A handful of cheese curds finally topped with a ladle of hot, irresistible gravy generally made by using beef stock as the main ingredient. Who wouldn't want to have a serving of steaming poutine in the chilly winters of Canada?
2. Hot Chocolate
Does hot chocolate even require an introduction? A beverage that people around the world have for its delectable chocolate flavor and rich consistency. Classic hot chocolate is made using really good quality chocolate and cream/milk.
Imagine having a cup of hot chocolate right after having a fun ski trip with your companions in Québec city. This is something that you can savor from both the streets and from a fancy place. It is also called chocolat chaud in Quebec City.
3. Meat Pie
This Canadian specialty is filled with mouthwatering and juicy meat filling and a flaky crust that is to die for.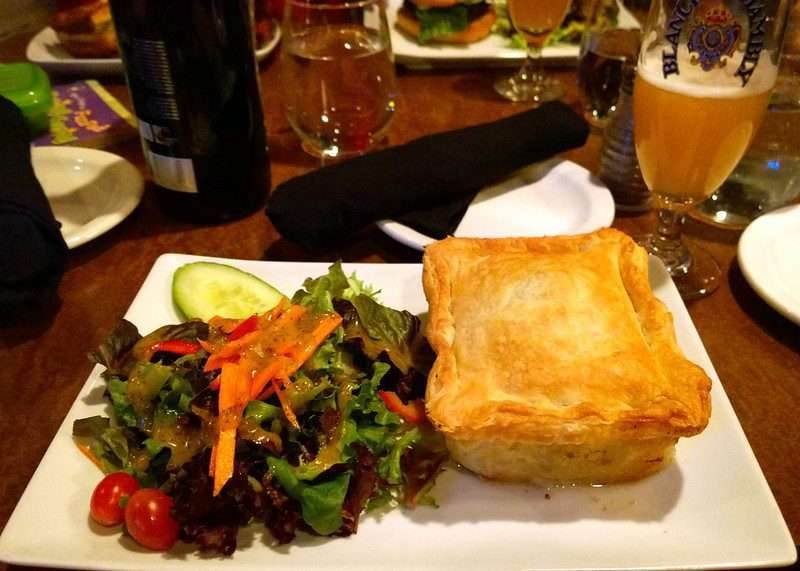 The filling usually consists of beef, pork, potato, and spices stuffed into the pie crust and then baked to perfection. It is also commonly known as Tourtiere in Canada, commonly found in restaurants in Québec city.
4. Stew
Stews feel like warm hugs on chilly days, and thankfully there is a variety of stews to choose from in Quebec, but the most common one consists of vegetables like onions, garlic, and more, a kind of meat spices like cloves, nutmeg, and stock. This comforting bowl of magic full of flavor is one of Quebec's most enjoyed dishes.
5. Baked Beans
Baked beans can be eaten as breakfast, lunch, dinner, and even as a snack; either way, this evergreen dish is comforting and homely.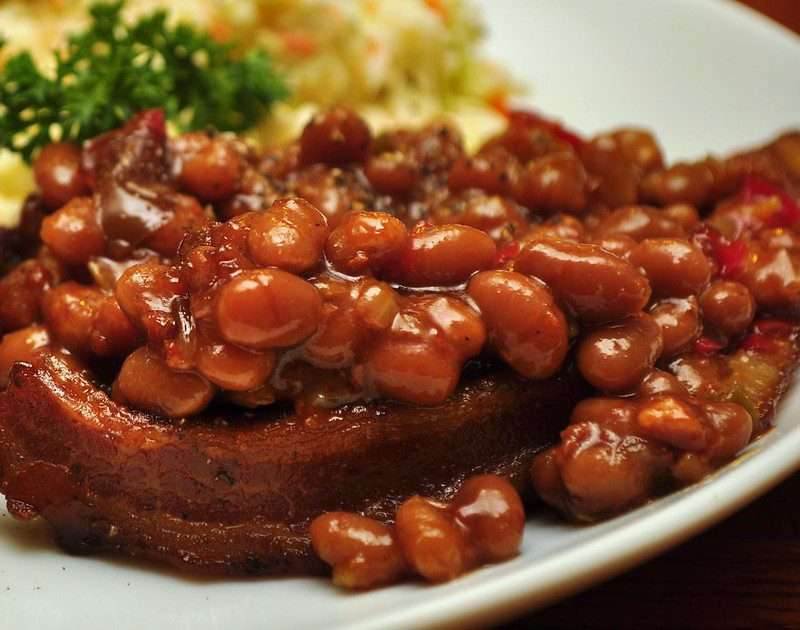 All the ingredients like pre-soaked beans, onions, spices, and more are put into the same vessel to cook; the Canadian version is unique as it includes the Canadian specialty: Maple syrup. The making process of this dish is quite easy and not time-consuming at all, and at the same time, the taste is not compromised because of the cooking time.
6. Poor Man's Pudding
If you couldn't tell by the dish's name, it is a dish that is made using the simplest of ingredients. Some of the ingredients include eggs, sugar, and oil; these are basic ingredients that everyone has in their home, hence the name. This recipe was created back during the Great Depression, as it required minimal ingredients and wouldn't have used up too many resources back then.
7. Cretons
This savory dish is made using pork, onions, garlic, spices, and bread crumbs. It is a flavorful pork spread that is usually enjoyed with some bread. It can be frozen too, for long-term usage.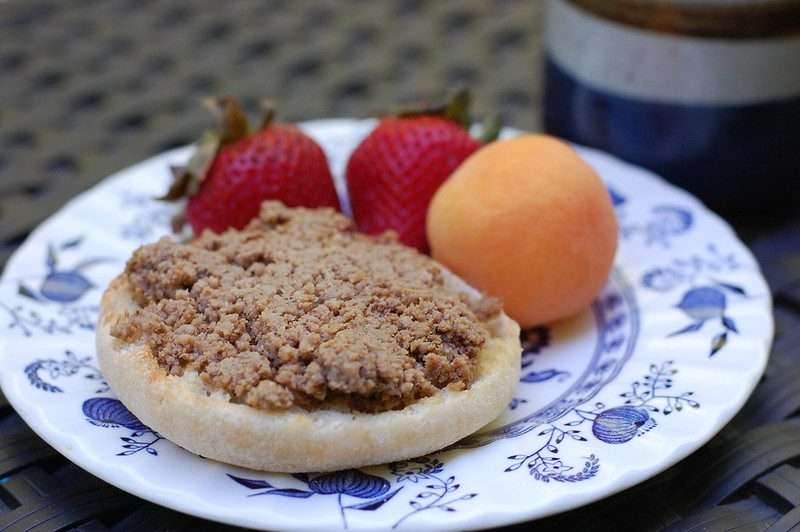 This flavorsome yet simple French Canadian dish is also quite popular in Canada; you can bring this pork spread along with you on picnics to have as a spread on top of pieces of bread, as it can be conveniently stored in a container.
8. Pea Soup
Many people like to start their meal with a bowl of soup; if that's you, you will enjoy the popular pea soup, one of the famous dishes in Québec city restaurants. Essential ingredients that pea soup is made of are dried yellow peas, other vegetables, spices like bay leaves and thyme, ham hock, and chicken broth.
Best Restaurants
Now that we have looked at some of the popular foods of Quebec City, let us find out the best restaurants in Quebec City that serve these dishes:
1. Chez Boulay
Chez Boulay in Old Quebec serves Boreal cuisine of the Boreal Forest. There's no way we couldn't mention Chez Boulay while we're talking about the best restaurants in Quebec City. All the ingredients in this bistro are locally sourced ingredients. This fine-dining restaurant is vegetarian and vegan friendly, and the portion size for all the dishes is quite generous.
Located in Rue Saint-Jean, this bistro is owned by chef Jean-Luc Boulay and chef Arnaud Marchand. Their bistro has been in business since 2012 and is blooming because of the great food and service provided in Chez Boulay.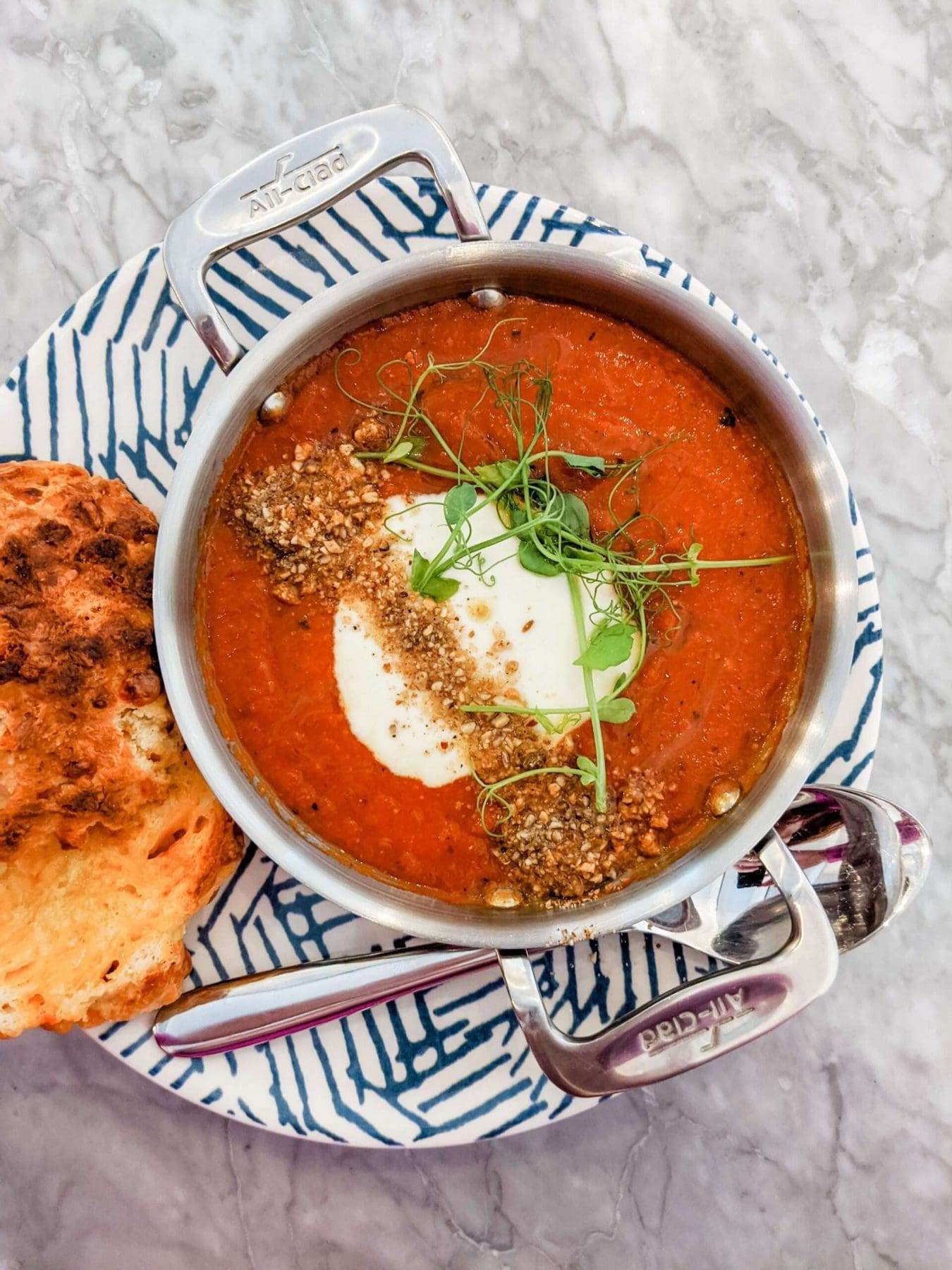 Chez Boulay offers an array of gourmet seafood, meaty dishes, vegetarian dishes, soups, desserts, local wines, and a lot more. You can choose from a wide variety of alcohol, wine, and beer to pair with your appetizing meal.
2. Nina Pizza Napolitaine
Second, on our list of best restaurants in Quebec City, we have Nina Pizza Napolitaine, which has two branches; one in Saint Roch and the other in Saint-Jean. It is a pizzeria with a wide variety of pizzas, made with great quality ingredients, all baked in the traditional wood-fired oven.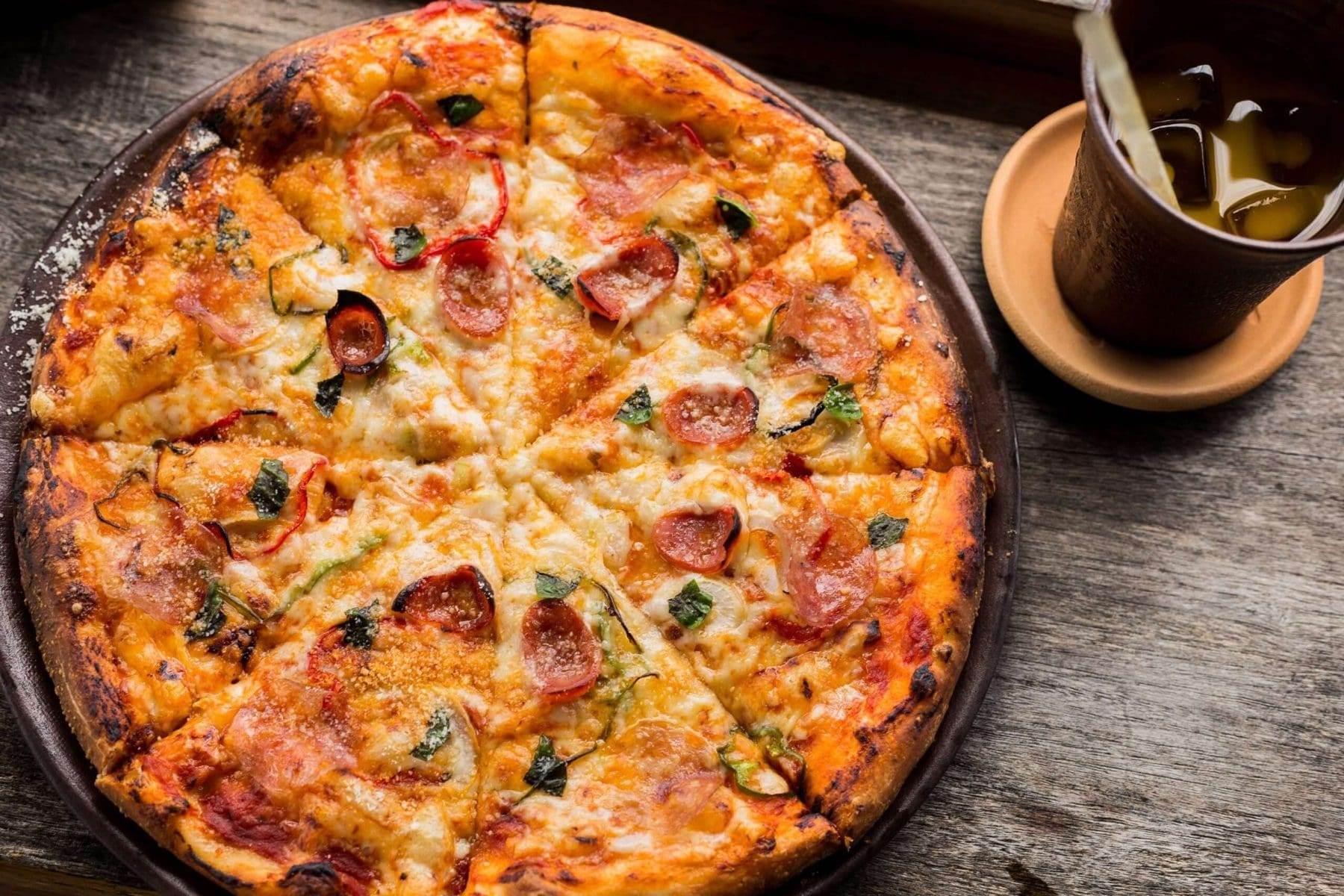 This restaurant has a cocktail bar that serves delicious cocktails and wines. Here you'll find several vegetarian, vegan, and gluten-free options too. The restaurant's prices are pretty affordable and reasonable, which is great if you are served great Italian food, good taste, and quality.
It specializes in making mouth-watering pizzas, salads, homemade wines, and other Italian specialties. The restaurant has a capacity of 50, so you can bring along your family to enjoy one of the best pizza dishes in Quebec city.
3. Le Champlain
Le Champlain is one of the best restaurants in Quebec City and is famous for the right reasons. This restaurant offers various options for a delightful brunch or a dinner; Le Champlain also offers a tasting menu, and the cuisines served are mostly French. The restaurant also has a wine bar.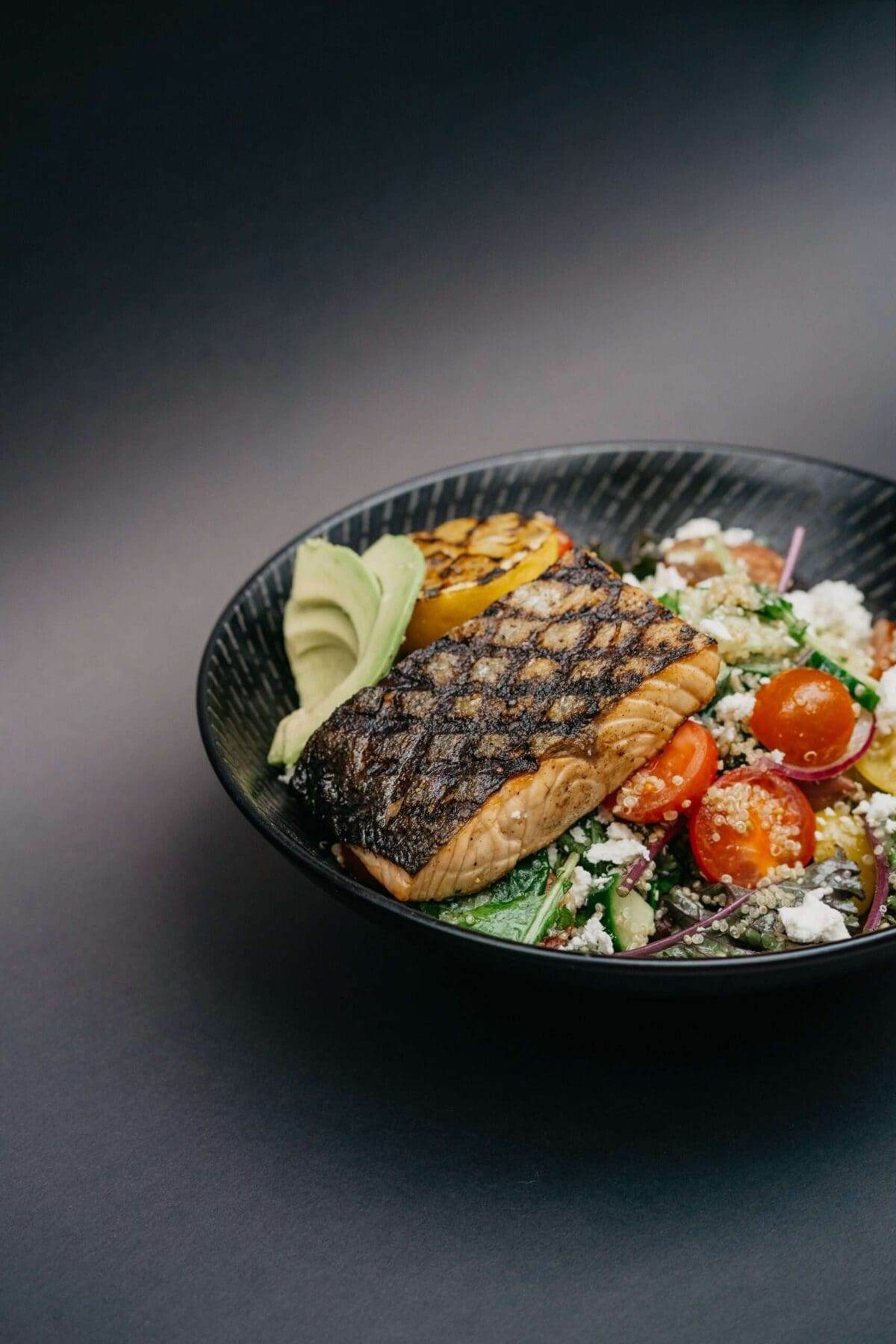 The restaurant has a massive capacity of 160 people, with an ambiance that will take your dining experience up a notch; the restaurant's vibe is modern, and the colors used for the interiors are neutral and muted, which gives off a classy look.
This lavish and bougie restaurant has an impeccable menu, with dishes made from quality ingredients only. If you want to spend a little extra, then this is the right choice for you; the experience, the ambiance, the food, and the view will make it worth the extra penny.
4. Beffroi Steak House
If you are a die-hard meat lover, then Beffroi Steak House is going to be your savior in Quebec city. The restaurant is in Old Quebec town and offers great food and a great view of Place D'Youville and Porte Saint-Jean.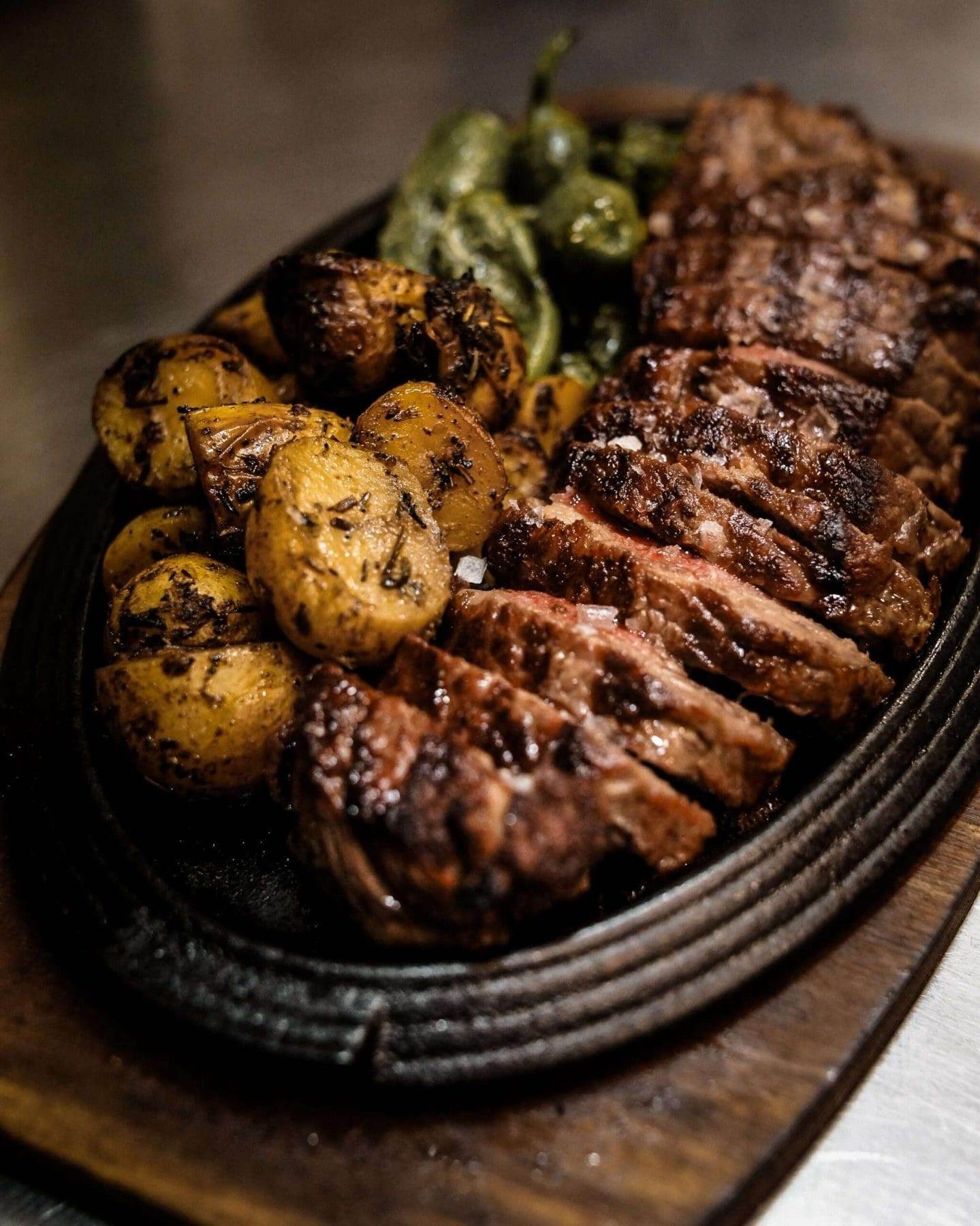 The vibe of this restaurant is pretty warm and cozy. Here maple wood charcoal cooking and meat aging are used to bring out the best flavors of the meat.
Other than meat you can try the different seafood dishes which are equally as good. The cuisine served here is Quebecois, and the place can hold around 225 guests; the price per person would start from 45$ to up to 75$.
5. Ristorante II Teatro
Being one of the best restaurants in Quebec City which serve Italian cuisine, Ristorante II Teatro located in the upper town, Rue Saint-Jean, has a wide variety of breakfast and seafood items on the menu along with a bunch of delicious and mouthwatering Italian dishes like salad, pizza, soup, and pasta dishes with a range of vegetarian and vegan-friendly options all of which are accessible at a reasonable rate.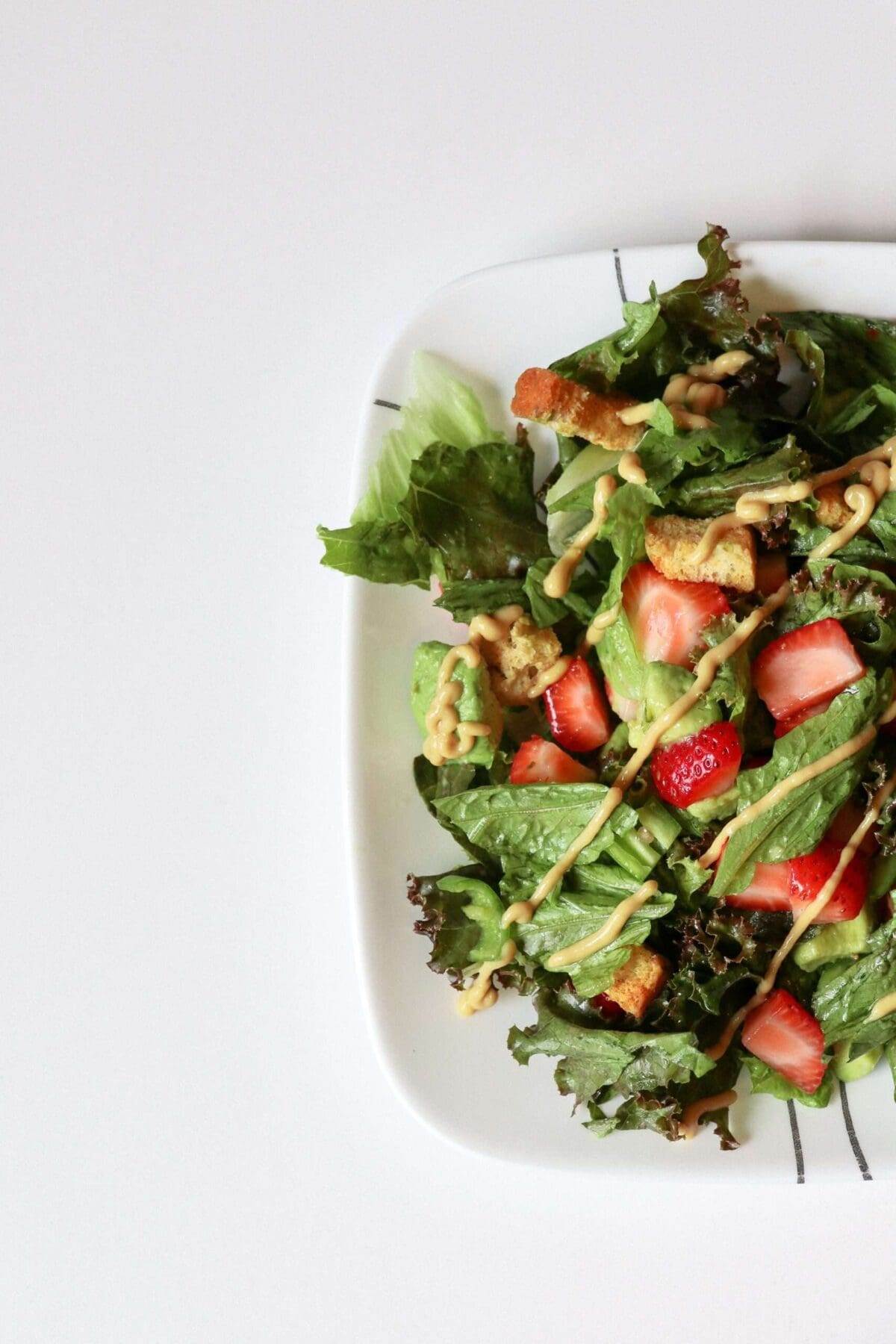 Moreover, you can enjoy a breathtaking view of Quebec City while enjoying your meal at Ristorante II Teatro, which has a two-floor infrastructure and an elegant and sophisticated ambiance.
6. Albacore
If you are on the lookout for a good sea-food restaurant, then Albacore should be your first pick in Quebec. It is one of the best restaurants in Quebec City for seafood; even vegetarians can enjoy a great meal here too.
It is located in Saint-Jean Baptiste and Rue-Saint-Jean. The décor and the ambiance are quite modern and classy, and you can enjoy a spectacular view from your table too while sipping on your wine, as there is an option for outdoor dining too.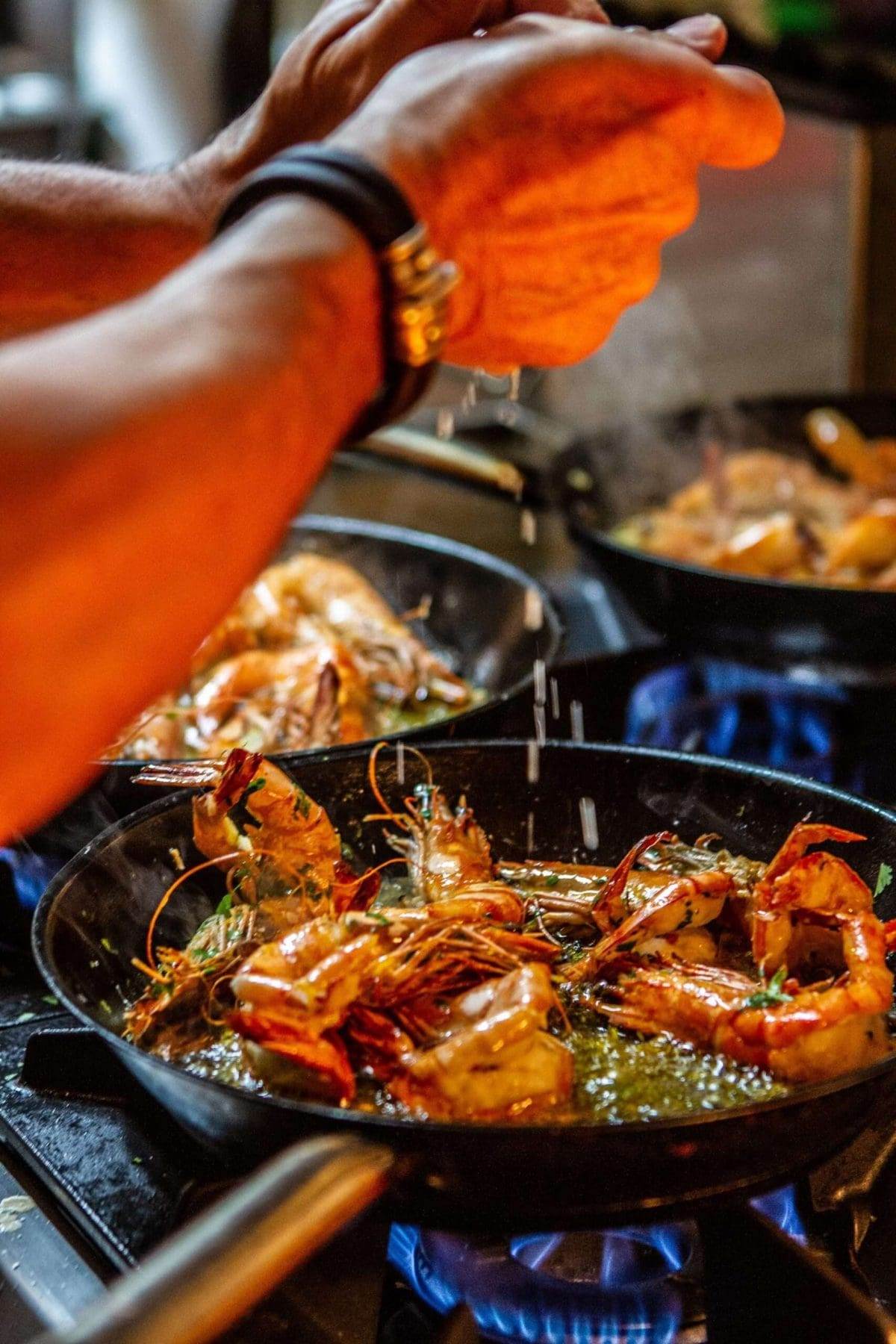 Crowd favorites include risottos, puddings, albacore, to name a few; the food here is remarkable, will leave a lasting impression on you, and will make you want to visit Albacore more often.
The staff here is very friendly and cooperative too, which will add to the amazing experience in this restaurant for you.
7. Restaurant La Buche
An amazing bistro in Old Quebec, located in the Rue Saint region, La Buche serves food mainly from the French and Canadian Cuisine.
It is also one of the sugar shacks in Quebec City, with a massive number of ratings, that serve traditional Quebecois food. This restaurant is also one of the places to eat for vegans and those who prefer gluten-free food.
If you visit this bistro, trying French toast is a must as it is a crowd favorite. If defined using one word, the ambiance would be rustic, and the vibe is old-school and woodsy.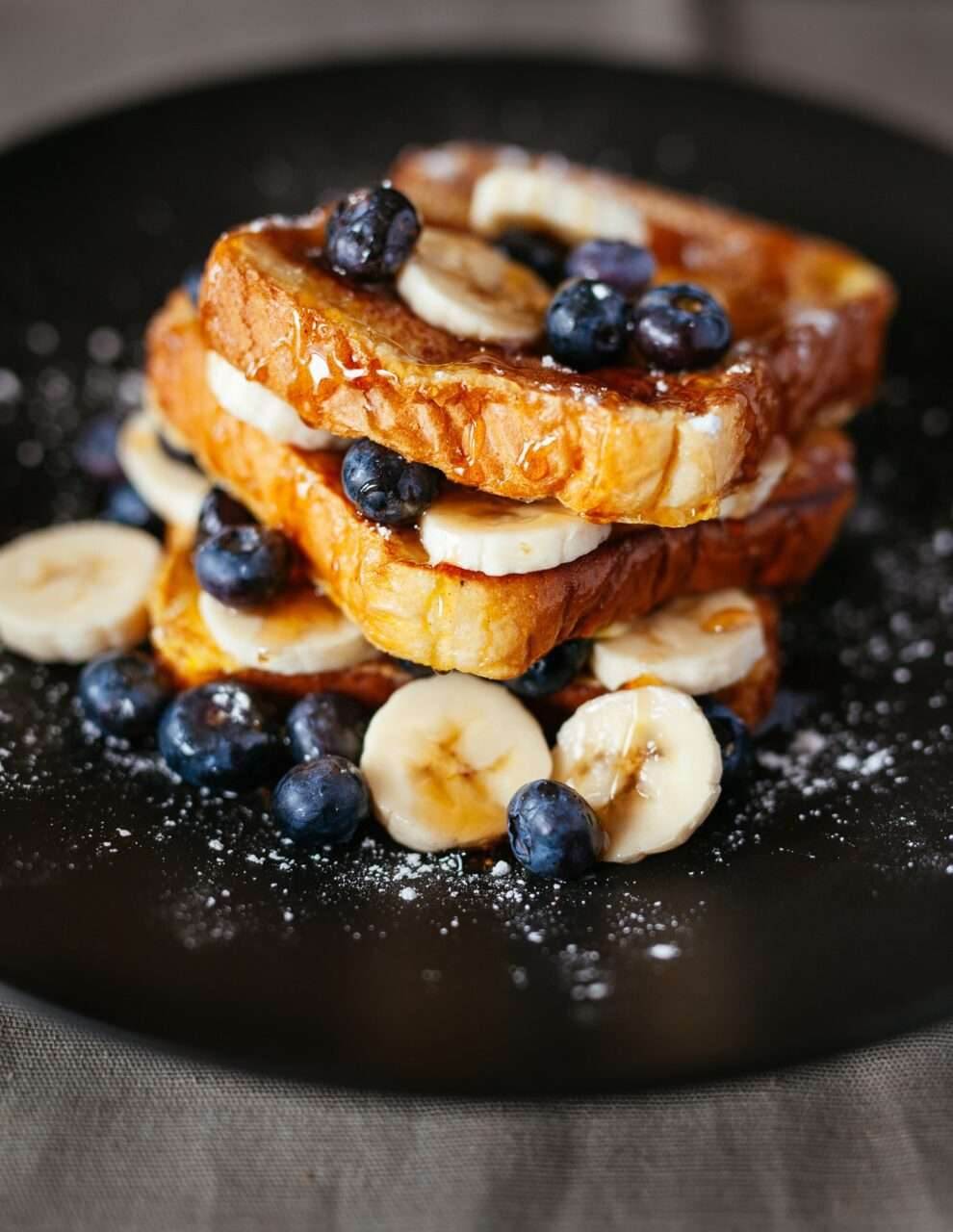 The popular menu items in this Old Quebec restaurant include french toast, meat pie, poutine, stew, pounding chomeur, crepes, and a lot more. This is the perfect family-friendly restaurant, with lip-smacking, homely food, and a warm and welcoming ambiance.
8. Le Don
This restaurant is special, not because of its ambiance or location, which are on point too, by the way. Still, the most important factor that makes this restaurant extra special and one of the best restaurants in Quebec City is that the menu here is completely vegan, which means there are no dishes made with animal products. This is Quebec City's only restaurant that is entirely vegan.
So if you've always struggled to find 100 percent vegan restaurants on your previous trips, this time, it will not be a mystery for you to find one. In Quebec City, you will get great food at a value according to your preference at Le Don restaurant.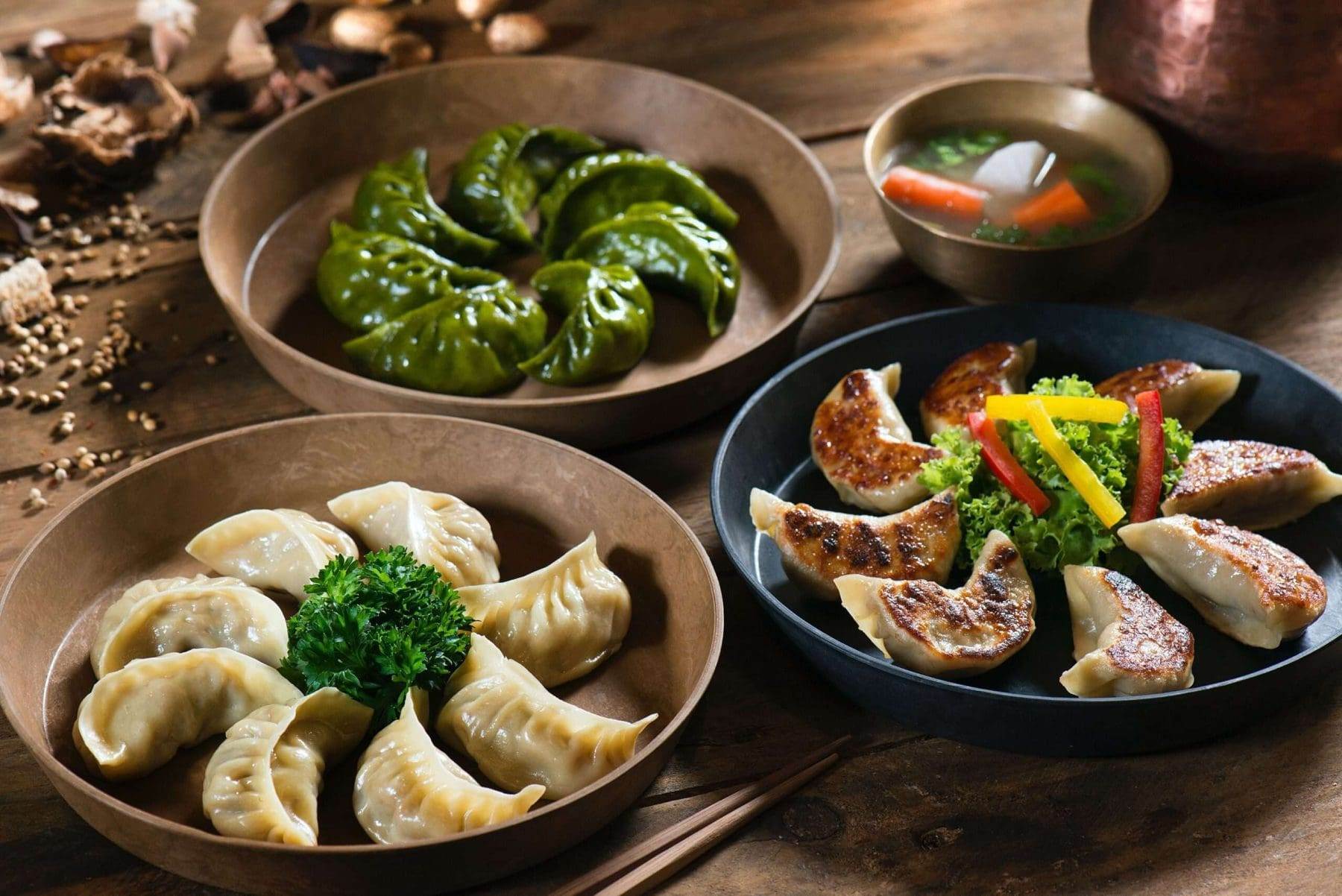 The menu includes a wide range of delectable pasta dishes, dumplings, cocktails, and other dishes. The restaurant offers unreal imitation meat dishes, so even if you are a meat lover, you could still give Le Don a fair shot. But if you are a vegan who wants to enjoy delicious food guilt-free and are in Quebec, then Le Don is your best shot.
The reviews of genuine customers testify to the fast service and a friendly welcome; therefore, Le Don is among the best restaurants in Quebec City, especially suited for vegans.
The restaurant is usually open from 11:00 am to 10:00 pm as mentioned on their website.
9. Le Saint-Amour
A fine dining restaurant in Old Quebec serving traditional Quebecois food, Le Saint-Amour is one of the best restaurants in Quebec City when it comes to fine dining restaurants, with a capacity of 90 people.
This restaurant is quite popular among big celebrities too. Alicia Keys, Sir Paul McCartney, One Republic, among many other popular names, have been to Le Saint-Amour. They have also been awarded many titles and certifications, which makes this restaurant even better.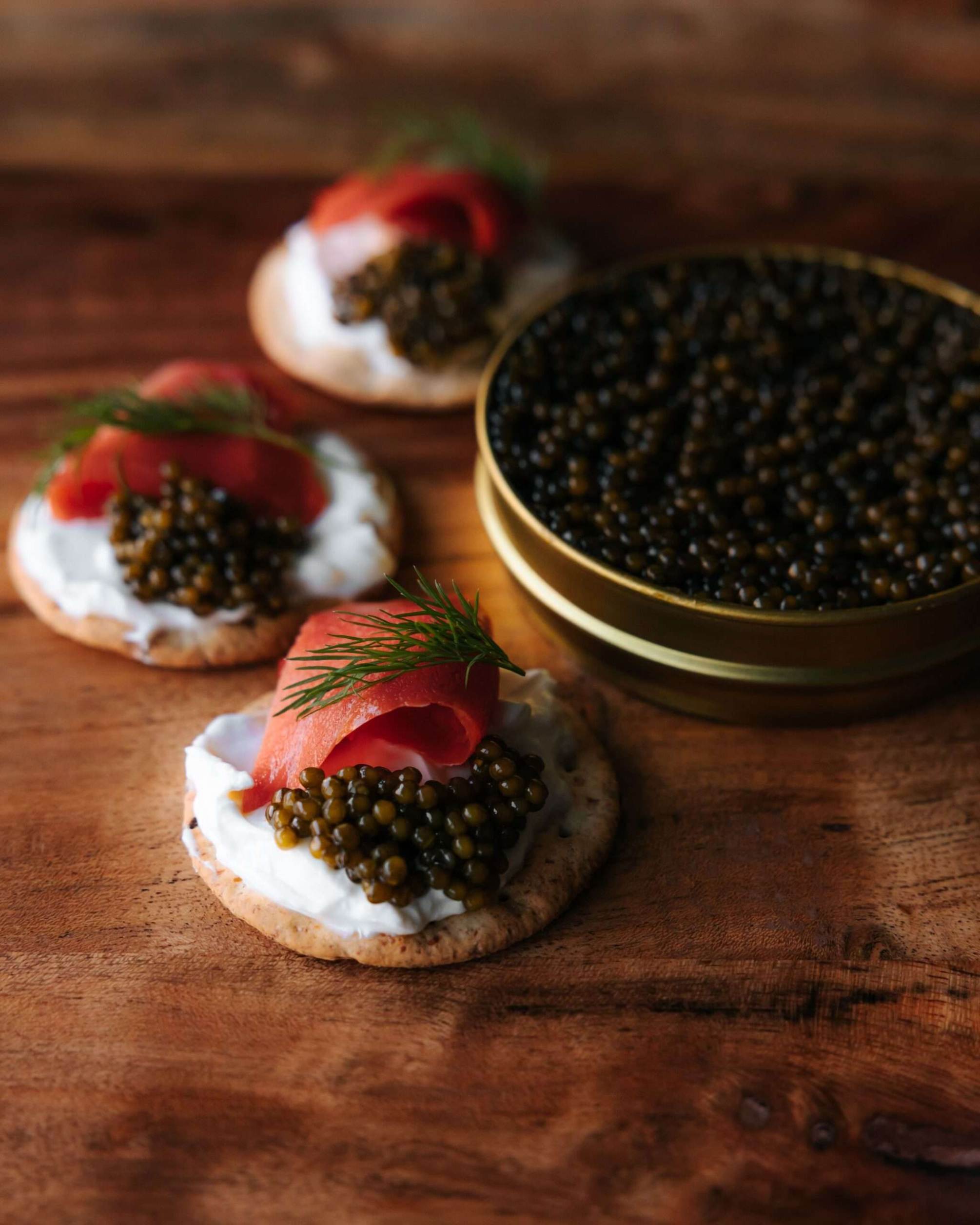 Along with the selection of fine wines, here you can savor a bunch of gourmet delicacies from the French and Canadian cuisines, and vegetarians and vegans too can have a great time here.
The ambiance in Le Saint-Amour deserves a special mention altogether; the restaurant has a courtyard-style dining experience and beautifully set tables, which set the right mood for a romantic date.
10. Chez Rioux And Pettigrew
Situated in Rue Saint-Paul, Chez Rioux And Pettigrew serve French and Canadian cuisine, and undoubtedly the dishes are made with quality ingredients only.
Chez Rioux And Pettigrew have a long list of fine wines on their menu, and the food is served on the turntable, which is an experience on its own. The menu items include beef, delicious steak, oysters, burrata, pudding, and a lot more.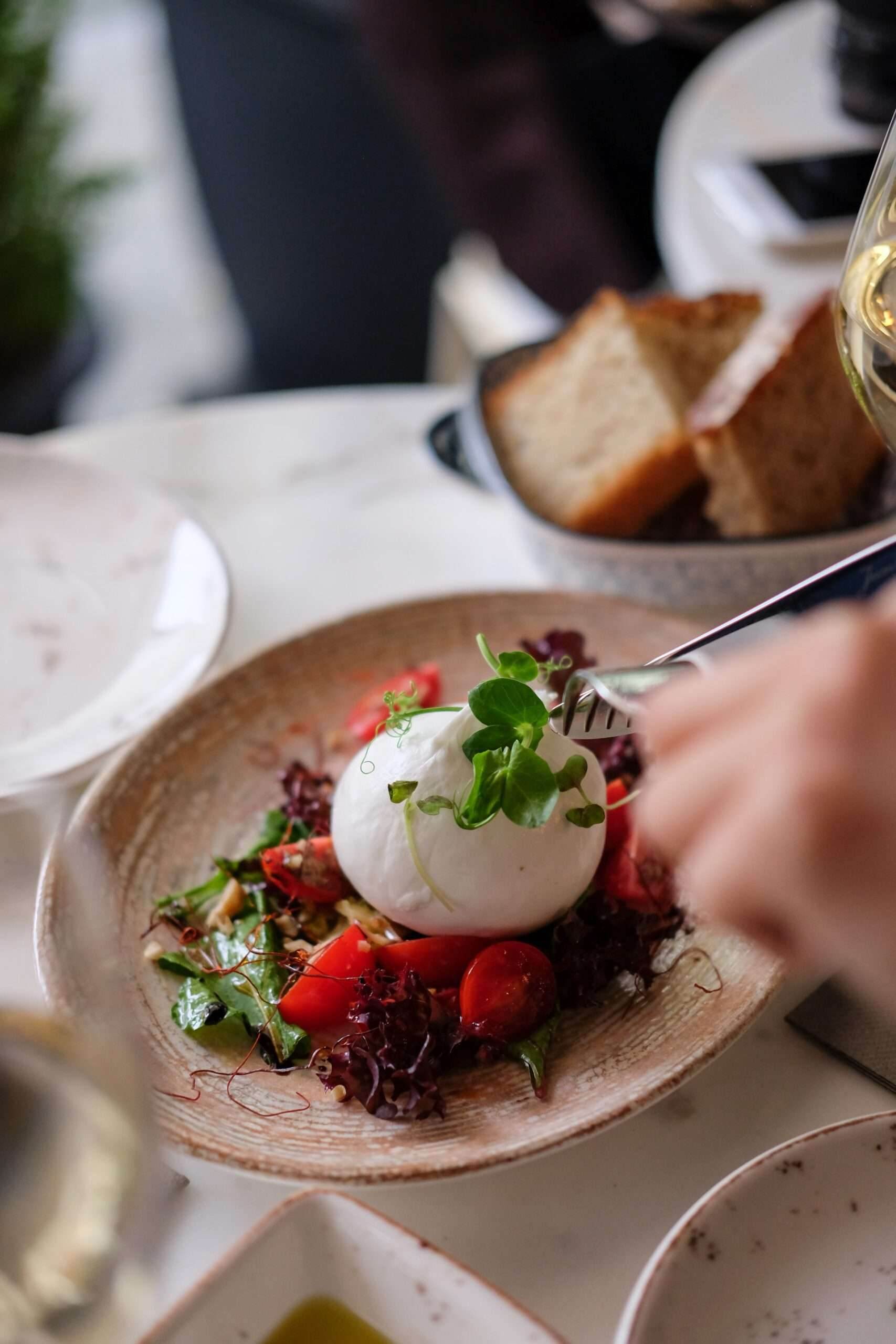 Here at Chez Rioux chef uses seasonal ingredients, which adds to the list of good things about this restaurant. The food in this steakhouse is flavorful and worth every penny you spend.
Some Wine Restaurants In Quebec City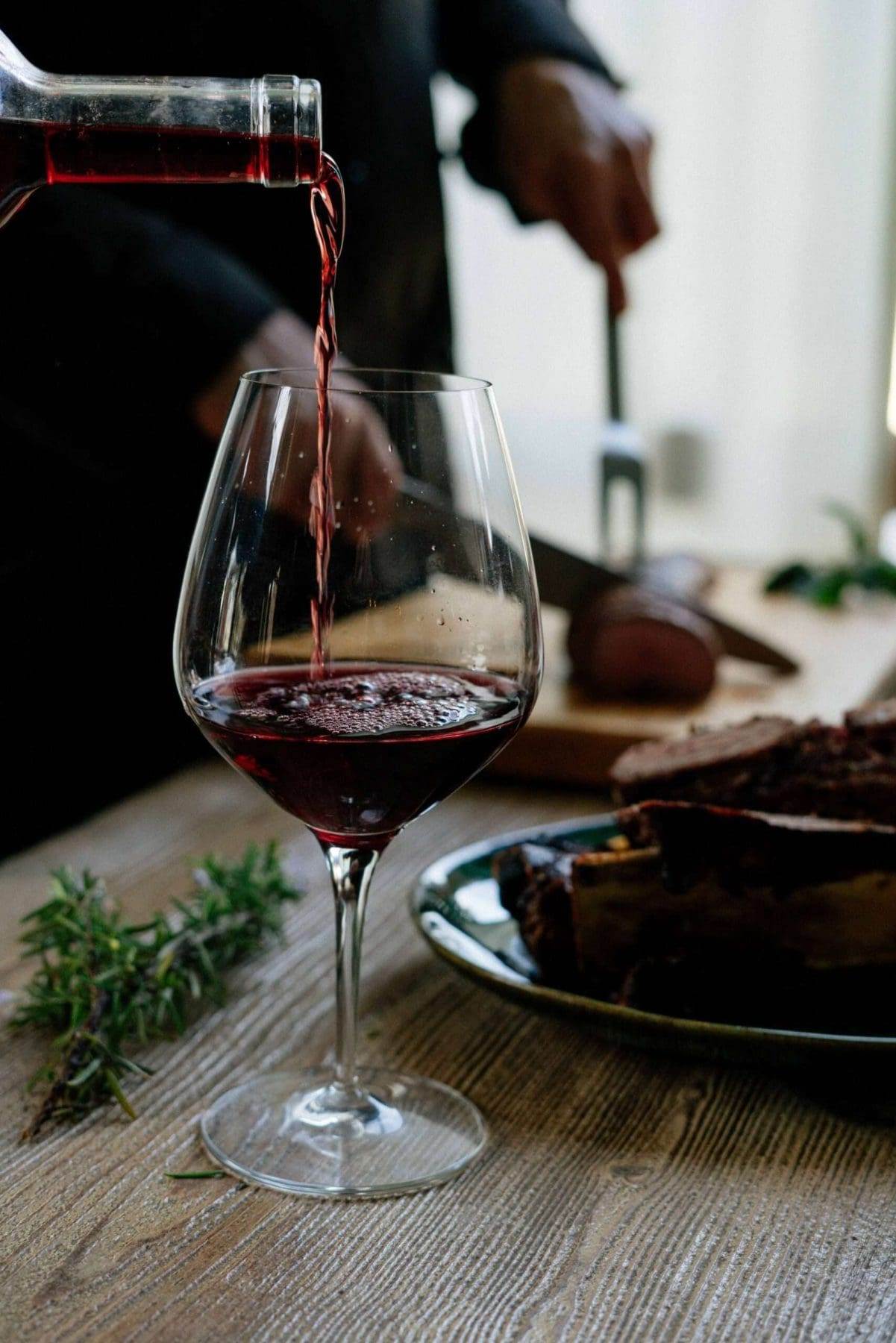 1. 1608 Bar
A wine and cheese bar, 1608 Bar, is located inside a hotel called Chateau Frontenac hotel. The bar looks luxurious, with a beautiful chandelier right in the middle of the room. The cheese served here is the perfect partner for the fine wine that is presented in 1608 Bar.
2. Le Don
Apart from the irresistible vegan food served here in Le Don, you can also find a pretty good collection of wines here, and the prices are quite affordable.
3. Shaker Charlesbourg
This restaurant has a massive central bar, and you can get amazing wine cocktails that taste delicious.
4. Chez Muffy
At Chez Muffy, you have an enormous menu from which to choose your preferred wine; they have classics, vintage, and many more varieties. The place has stone walls that set just the right mood.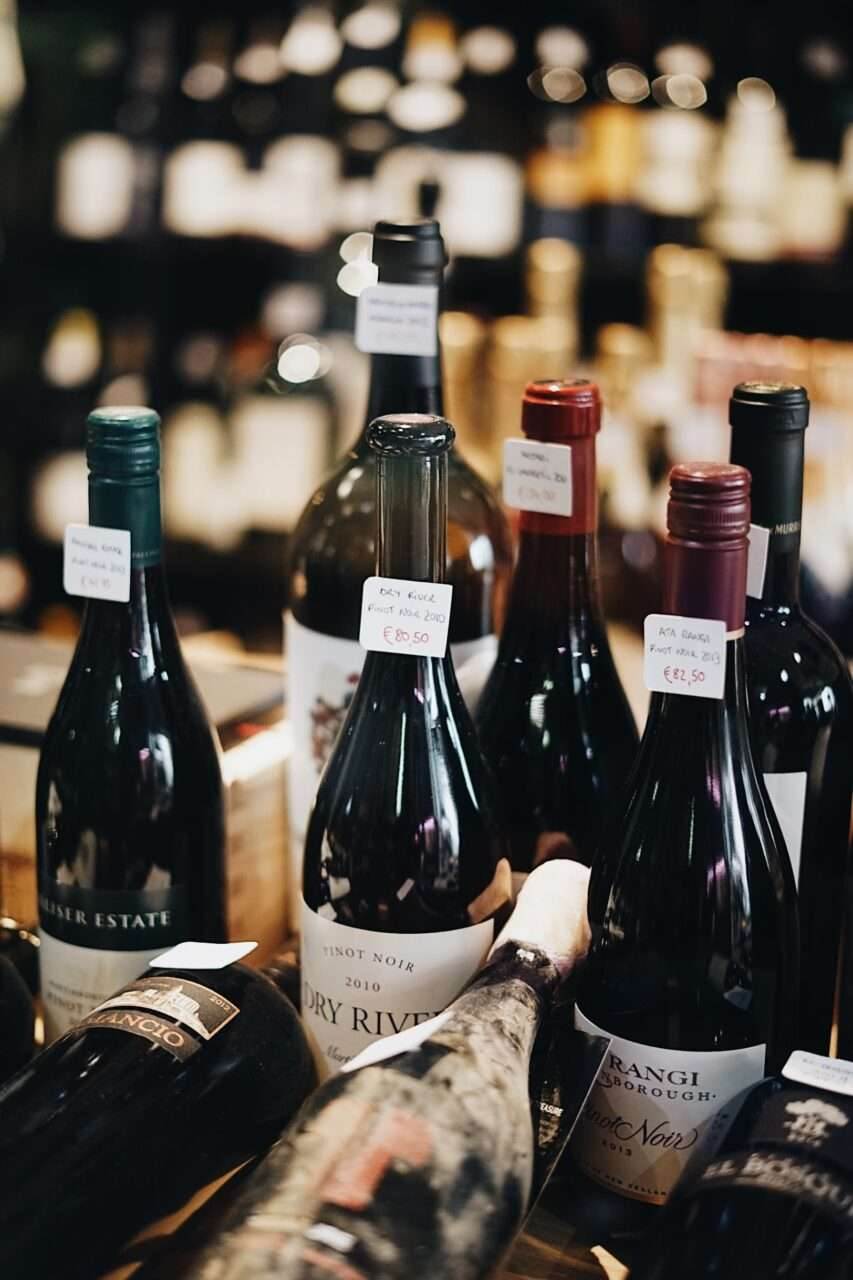 5. Louise Taverne & Bar à Vin
This restaurant is located within Hotel Port-Royal and has a wine bar that will make you want to return to this bar; again and again, Louise Taverne & Bar à Vin has a great collection of French wines.
6. L'Îlot Repère gourmand
With a beautiful interior last on the list comes L'Îlot Repère gourmand; they claim to serve wines that please every palate. This restaurant has an open-kitchen feature that serves Quebecois cuisine.
How To Reserve A Table At Restaurants In Quebec City?
These restaurants are often packed with people, which s why you need to pre-book a table at most of these restaurants. You can either go on their respective websites or give them a call, and your reservation will be booked.
These were the 10 best restaurants in Quebec City; of course, the list goes on and on since Quebec City is a place where restaurants are abundant, so it is not possible to accommodate every one of them; however, few of the best Quebec restaurants were mentioned above so that the next time when you are on a trip to Quebec, you wouldn't have to search for hours for a nice place to eat at.
Why Try Out Rocket.net - IcyCanada's recommended hosting provider