Searching for the best restaurants in Winnipeg? We have it all cut down for you. This list collects all the famous eateries of Winnipeg at a place. So, no need to visit more websites; your search ends here.
Winnipeg is one of the most diverse and multicultural cities in Canada. The city is the seat of government for the Canadian province of Manitoba. It is located in the prairie belt of Canada. The city's cultural diversity and prairie location make it a great place to enjoy great food. Winnipeg wields its position with delicious cuisine and excellent culinary service.
There are some places like The Merchant Kitchen, where one can experience an elevated street food journey. The menu features dishes from 14 nations and 21 cities throughout the world. In a nutshell, this establishment is exceptional in terms of variety and flavour!
The 10 best restaurants in Winnipeg with healthy and fresh food are listed below to dine in.
1) Deer+Almond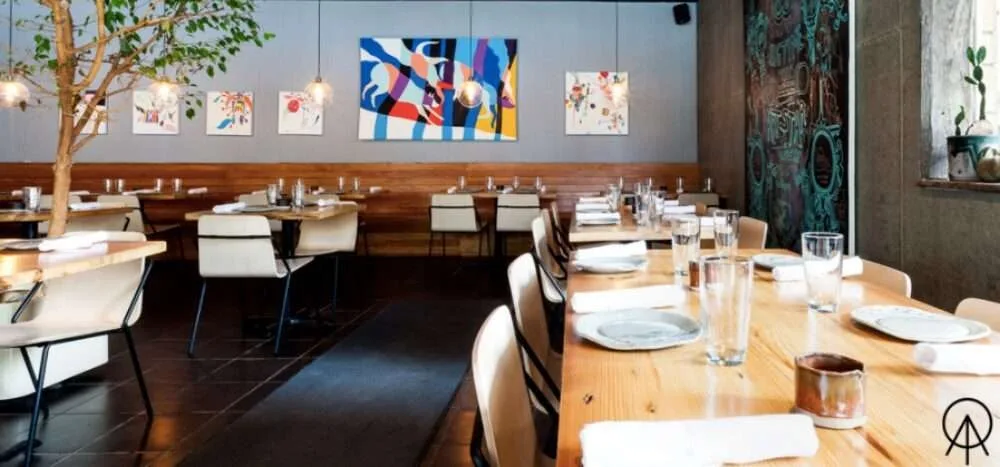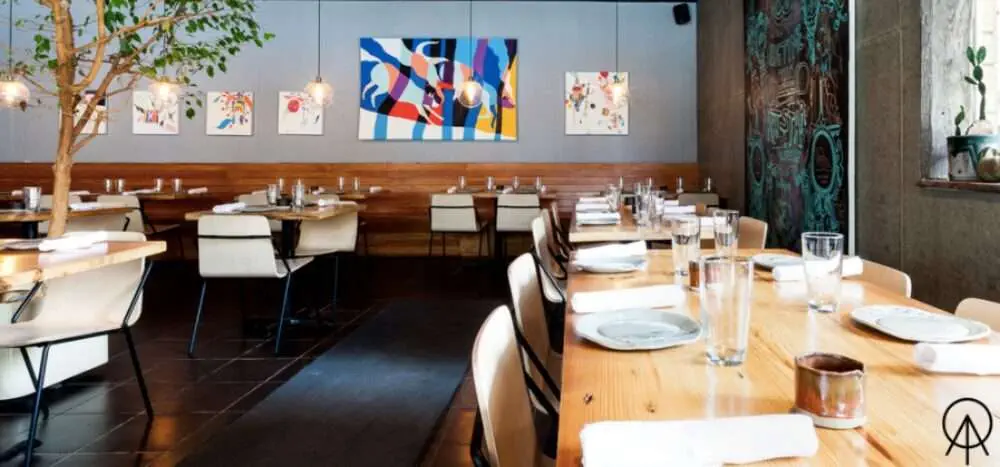 Introduction
A well-known eatery in Winnipeg's Exchange District, Deer+Almond, is your perfect destination. The restaurant offers you an opportunity to spend quality time with your friends and family.
Deer and Almond is one of the top-rated restaurants in the country on Trip Advisor. Also, the restaurant is perfectly accessible to disabled people. It serves casual yet delicious meals.
Description
Deer+Almond specializes in serving vegan food. Vegetarian dishes are promoted along with gluten-free diets. You can easily find small plates, pork belly on crispy rice, fried chicken, and cocktails in the restaurant.
The chef and owner of the restaurant, Mandel Hitzer, take delight in preparing dishes with seemingly different ingredients. There is a great influence of Asian and Middle Eastern influence on the menu. You are sure to have Asian culinary influences in your dish.
An interesting fact about the restaurant, Deer+Almond, is that the menu changes on a daily basis. As per the diners' usually review, most of the people who visited the restaurant once have always come back over time to relish the unique food served by them, and the diners are of the opinion that they never had a dish that they didn't love.
They place host staffs who are humble enough to offer to prepare something off the menu for a special dietary need or any specific request by the customer, and there after the modified dishes are served accordingly. For example, the offered breaded squid on the menu can be made without the breading, pan seared just to oblige the customer's requests and make the food specifically appealing to the customer's taste buds.
The chef and staff are extremely well-behaved and friendly. It is always a treat to the stomach when one decides to munch on the food served in Deer + Almond.
Contact Details
Deer and Almond restaurant is located at 85 Princess St, Winnipeg, MB R3B 1K4. Conversely, you can dial it at 504-8562.
Deer+Almond is among the best restaurants in Winnipeg owing to its vegan options and gluten-free diet.
2) Clementine Cafe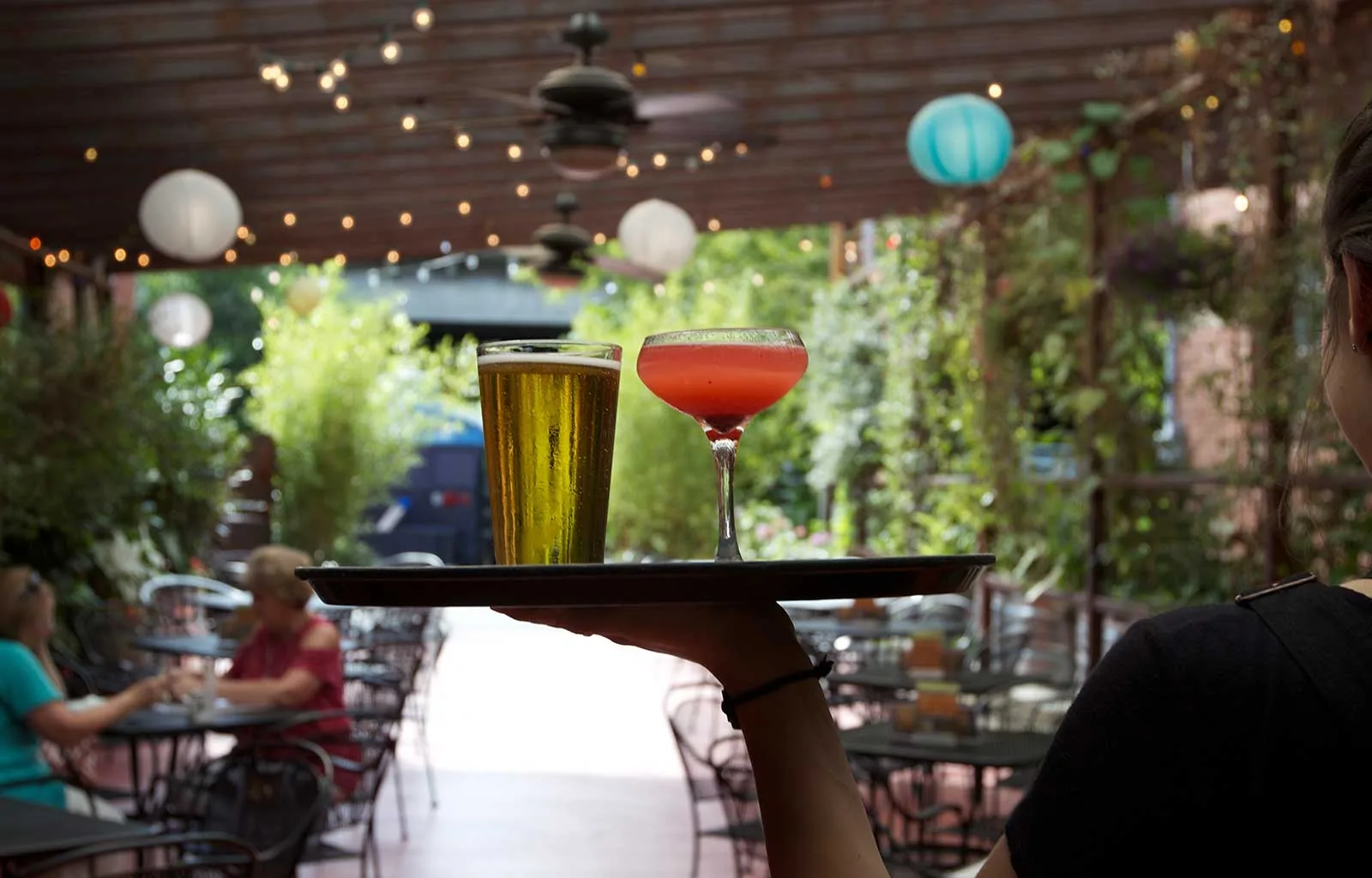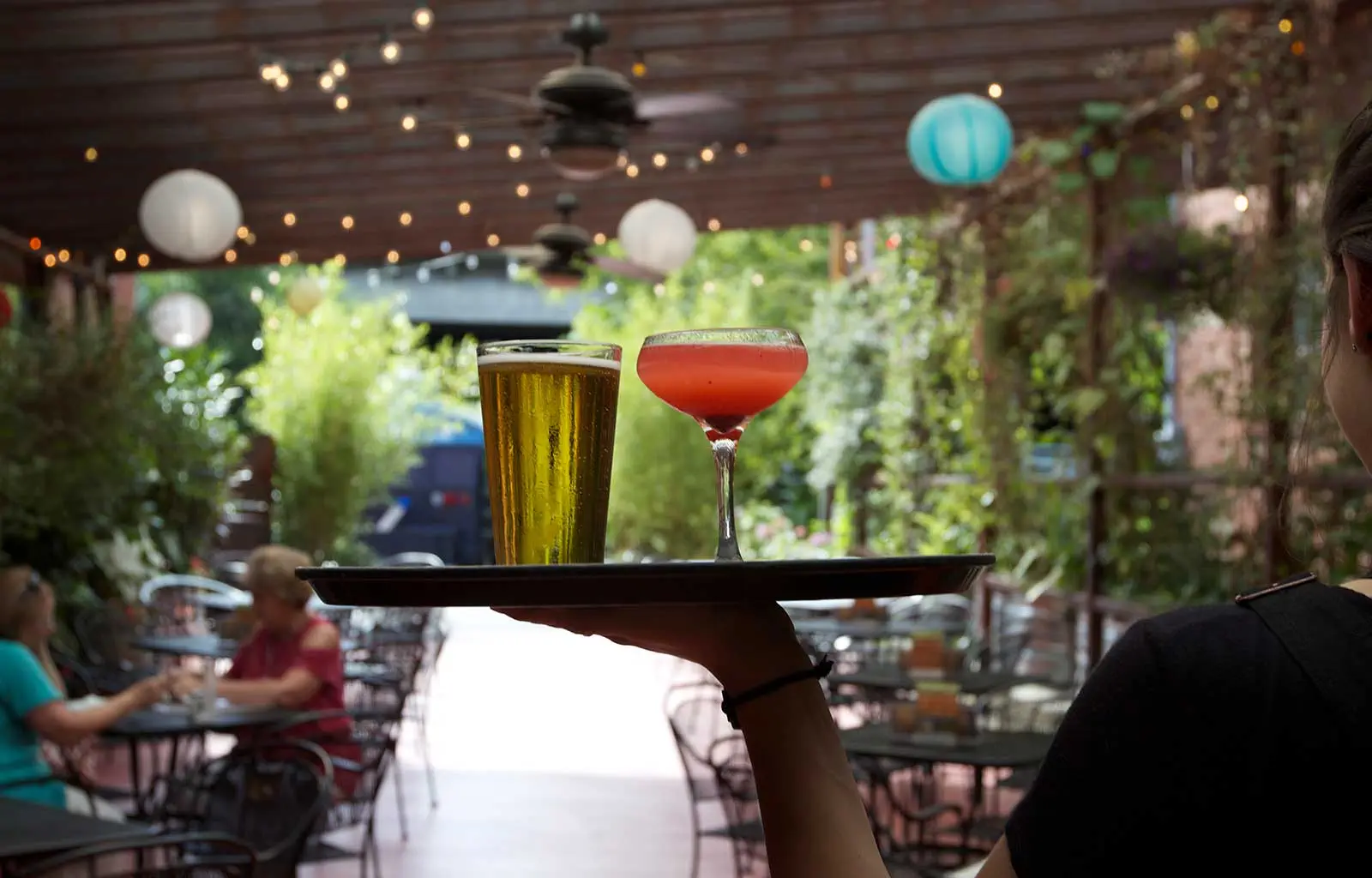 Introduction
The Clementine Cafe is best known for its local Canadian taste. The eatery offers you a glimpse of authentic Canadian food. It is Winnipeg's perfect place for breakfast.
Being rated at 4.5 on TripAdvisor, Clementine Cafe is one of the top-rated restaurants in Winnipeg. Like many other restaurants in the city, the restaurant is also wheelchair-friendly.
Description
Clementine Cafe is most popular for its Braised Bacon Benedict. Apart from that, it also offers vegan options to its customers. You can also opt to be served with your decided dishes for lunch and dinner.
Everything on the international menu, including the insanely delicious burgers, Turkish eggs, and fried chicken toast, sings. It provides a classic all-day breakfast with breakfast cocktails. One can expect familiar dishes to Canadian taste.
The restaurant also offers exhilarating drinks, beer, wine, and coffee. In the cafe, you can have dishes like fried chicken on toast, Turkish eggs, Smash Burger, and Maple braised bacon. It is to be noted that the restaurant emphasizes using recyclable tools and equipment. The ingredients used in the meal are local and sustainably sourced.
The café is known to serve fantastic food. Most of the food served in this cafe is solemnly simple but cooked to perfection. The taste of all the delicious food has its root in the quality of the ingredients used to prepare them as well as the technique of preserving the freshness of the locally sourced items. This café has an amazing reputation for good service. The staffs working in the café are sweet, humble, and friendly.
Moreover, the service the staff provides is praiseworthy as they try their best to accommodate the customers' requirements and are highly attentive. The café has got a very pleasant and calm atmosphere. But the place can get really busy as they don't take reservations in advance, so you may have to do an unplanned stroll through the Exchange district – not a big deal, anyway.
Clementine is a delightful hidden gem present in the Exchange District. The atmosphere is warm cozy vibes and an inviting aura; the food is nothing less than a special art. The fried chicken is a standout and popularly termed as the fan favourite and one of the go-to dishes for various regular diners, although the Turkish Eggs and the Benedict are also worth a mention as they can not be missed as well.
The preparation of the house-made meat is exceptional, although its thick-cut cured meat is more so than traditional dishes, but they never fail to cook it to perfection every time. As for the beverages, one has plenty of choices from the creative menu of drinks offered by Clementine Cafe, or one can also grab some exceptional coffee to go with the meal to round out their dining experience.
Be prepared to wait on weekends as it's often busy for breakfast and brunch, but what you can do is that one may always leave their phone number and pop around the corner to the King's Head for a Caesar while waiting for your turn to dine at the Clementine Cafe. The Bacon Eggs Benedict with slabs of maple braised pork belly can surely make someone happy.
Contact Details
The location of the Clementine Cafe is at 123 Princess St, Winnipeg, MB R3B 1K8. To order online, you can call their website. Also, you can dial it at 942 9497.
Clementine Cafe is one of the best restaurants in Winnipeg, with an advocacy for vegetarianism and environmental sustainability.
3) Resto Gare And Train Bar


Introduction
Looking to go on a date night in the company of your beloved? This restaurant is the perfect place for your need. The atmosphere and ambiance of the restaurant are perfectly conducive and supportive for both partners. One of the best Winnipeg restaurants that serve French Cuisine.
A symbol of French cultural roots, the Resto gare restaurant was established in 1983. It serves comfort food and is a hidden gem of Winnipeg. The restaurant is family-owned, and its delicious meals appeal to all. One of the outstanding restaurants with a really charming atmosphere.
Description
Resto Gare restaurant serves French and other European cuisines apart from Canadian cuisines. The eatery staff is fully equipped for service in both English and French. You can eat pizza, noodles, and cooked meat and relish alcohol, wine, and beer at the restaurant. It serves traditional French cuisine with amazing food.
The items on their bistro menu, which uses, whenever feasible fresh, local ingredients, are imaginative, nutritious, and reasonably priced renditions of classic French cuisine. There are still some traditional French bistro dishes on the menu and some modernized interpretations of those recipes.
The goal is to provide French cuisine while utilizing all chances to use local and seasonal ingredients from Manitoba. The Resto Gare wine list aims to represent what people are drinking right now. Wines range from those with a milder flavour to those with a deep, rich taste.
One of Winnipeg's most beautiful dining rooms continues to be the historic train station. The building's former use as a train station is reflected in historical features, including the railcar lounge, magnificent lighting fixtures, and dark wood frame. The exquisite upholstery and scarlet draperies emit a subdued sexiness. The enormous dining area is now divided by a massive lipstick-red booth, and the industrial-chic fireplace is the ideal place to cuddle up with a date.
The St. Boniface French Quarter's Resto Gare Bistro is the area's most genuine French eatery. It broadcasts the newest Montreal Francophone music and provides complete bilingual service. The French Quarter in Winnipeg should be visited, and we would appreciate it if you added Resto Gare Bistro to your schedule.
If you are visiting this restaurant, you need not worry about parking. There is a sufficient parking space for you near the eatery. It also supports outdoor eating facilities enabling you to enjoy a lovely outdoor dinner.
The historic 1931 St Boniface Railway Station has one of the most wonderful dining rooms. The car train offers itself the most favourable place for a date night.
Contact Details
Resto Gare locations itself 630 Des Meurons St, Winnipeg, MB R2H 2P9. You can also visit their website for additional communication.
Resto Gare and Train Bar is one of Winnipeg's most sought-after and best restaurants. It offers a mesmerizing experience to its customers.
4) Feast Cafe Bistro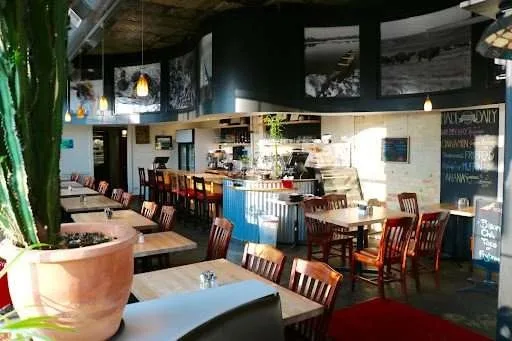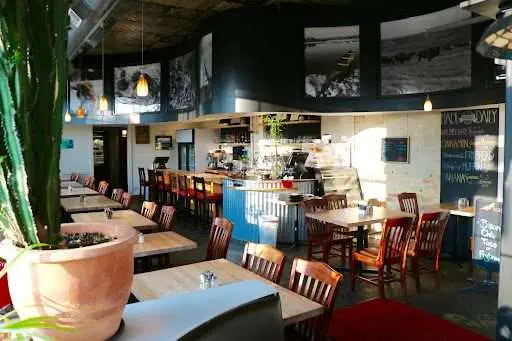 Introduction
Feast café bistro is a very well-known eatery in the city. It offers excellent food and service to its customers.
Eating and paying at the eatery becomes easier using cashless methods like MasterCard and Visa cards. First-time customers should go for bison burgers and lasagna as they are the restaurant's signature dishes.
Description
Feast café bistro is particularly famous for its First Nations cuisine. Its fame not just spans through Winnipeg but the entire of Canada. The restaurant uses a modern outlook for preparing traditional dishes. It is regarded by many as a good representation of the under-represented Canadian Indigenous cuisine. It provides fantastic service and an amazing place to try traditional indigenous dishes.
 Feast Café Bistro's Chef Christa Bruneau-Guenther is well-known in the Canadian culinary scene and has appeared on Food Network Canada and, in recent times, on Wall of Chefs. Feast Café Bistro, known for robust flavors that highlight the finest of seasonal and local ingredients, is an excellent spot to enjoy traditional Indigenous foods with a modern twist.
They do it all with good intentions—harvest, cook, and consume. They honour the plants and animals who sacrifice their lives to feed our bodies. We celebrate our relationships, maintain our history, and exchange stories while we eat together. Our minds, bodies, and spirits are all fed. This is the source of our name and the inspiration behind our food. For private gatherings, the whole catering menu is offered on-site or can be delivered to the neighbourhood venue of your choice.
You are served food at the restaurant in a warm and welcoming atmosphere. Among frequently ordered dishes, Indian tacos are liked the most. You can also go for maple-fried chicken and tortillas.
Contact Details
You can reach out to restaurant management at 691 5979. It is located at 587 Alice Avenue, Winnipeg, MB R3B 1Z7.
When healthy craving eating, visit Feast Cafe Bistro, one of the best restaurants in Winnipeg.
5) East India Co Pub And Eatery
Introduction
East India Co Pub And Eatery is an Asian restaurant or, specifically, Indian. The dishes are inspired by the Indian subcontinent and aim to give the customers a flavour. It is a great place to take pleasure in authentic Indian food.
Established in 1967, the restaurant has a rich legacy of service to customers. The restaurant was started by the couple Kamal Mehra and Sudha Mehra. Eventually, their hard work paid off, and now they serve foodies at three different places: Winnipeg, Ottawa Centre, and Ottawa West. The Family controls the business of all its locations from Winnipeg.
Description
You can have your breakfast, lunch, and dinner in East India Co Pub And Eatery. The roasted blend of spices adds its aroma and is an integral part of any Indian dish. The menu consists of several popular Indian dishes. Gluten-free meals are also an option at the eatery. Though it serves meat, a vegetarian meal is still a very popular option to go for. This place is also popular for offering buffet meals from time to time.
The place offers a splendid spread of authentic Indian food with a huge selection of vegetarian and non-vegetarian options. There are staples as well as rotating items.
If you don't visit downtown often when you do this, try to squeeze in the treat while you are at it. Since a large population in Winnipeg is afraid of spice past a minor level which is not uncommon for Canadians, they keep the buffet with a little less heat.
Still, they offer their delicious hot sauce, among other sauces, to balance the spice level as per your different taste buds. Their preference is spice level, and they also offer an assortment of pickling. You can also choose to add mouth-watering garlic naan bread with the available buffet.
Management is absolutely efficient and attentive to required assistance and always make the guests feel like valued guest. Customers generally return again and again to this place to savour the absolute delicacies available here.
Starters and appetizers like Samosa and Gol Gappa chaat are hugely popular among its loyal customers. You can have Biryani, Lamb curry, and Shabab from the menu for a good meal. A thali at the company is all you need to get a wholesome view of the restaurant.
Contact Details
The restaurant can be located at 349 York Ave, Winnipeg, MB R3C 3S9. You can go to their website to learn more about their eatery. You can also telephone them at 947 3097.
The East India Co Pub And Bar is among the top-rated restaurants on TripAdvisor, which counts among the best restaurants in Winnipeg.
6) Marion Street Eatery
Introduction
Marion Street Eatery intends to provide its customers with the best hospitality experience. It offers you a simple and small menu to choose from dishes. You will surely take delight in enjoying tenderly cooked meals at Marion.
Like many other restaurants operating in hotels, the Marion Street Eatery is part and parcel of the Marion Hotel in St Boniface.
Description
Winnipeg's hotels offer multicultural cuisine at your service. You can have a healthy gluten-free menu at events to enjoy the company of your friends and family. The restaurant's comfort food is one of the best lunches in town. The food spot is compatible with business meetings and intimate family moments. It is known for its roasted sweet potato and chicken pot pie.
With a little less bother and all the flavor. They are a locally owned neighbourhood restaurant in the centre of St. Boniface, dishing up delicious comfort food in a warm setting that is ideal for chit-chatting.
They carefully select both their cooking and service employees to represent them and their ideas. They are committed to providing each of our visitors with the finest possible service.
They work hard to create a welcoming workplace where our team members like coming to work every day since they are in the food and hospitality sector. They want to mentor and prepare them for the world of work.
You can also delight in the wine bar and enjoy other fresh, exhilarating drinks, preferably in the evening.
Contact Details
The restaurant's location is at 393 Marion St Marion Hotel, Winnipeg, MN R2H 0V4, Canada.
Marion Street Eatery is rated among the best restaurants in Winnipeg on TripAdvisor and other sites among the best restaurants in Canada.
7) Brazen Hall Kitchen And Brewery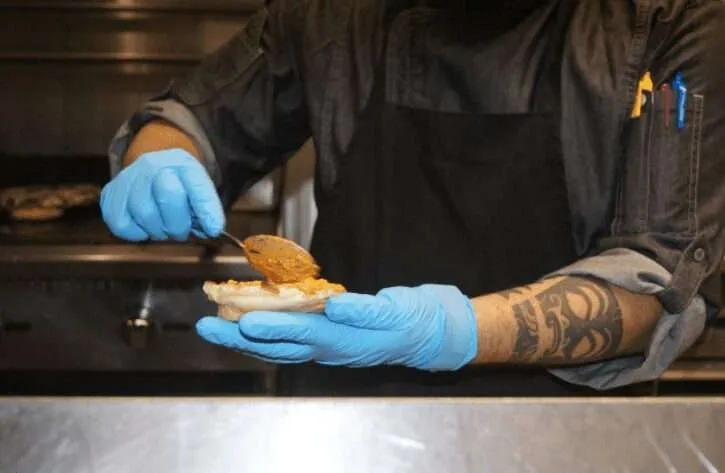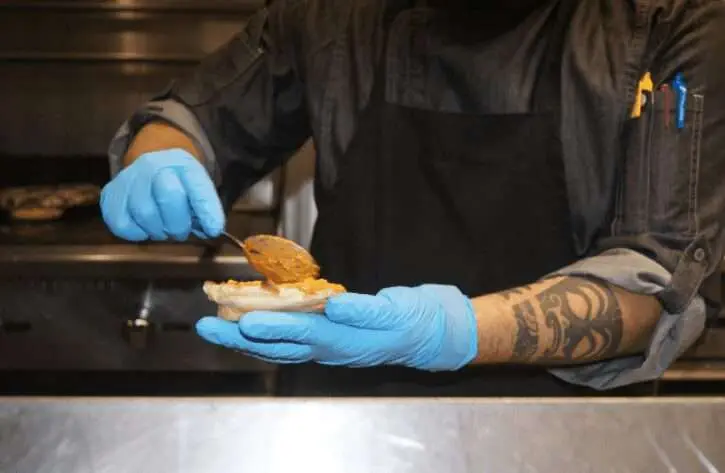 Introduction
Brazen Hall Kitchen gives you the best experience of craft beer in the town. The motive of the eatery is to provide people with comfort food. It prepares its food and pairs it with top-quality wine.
Description
You can eat your favourite dishes from the gastropub menu of the restaurant. There is a warm potato salad and fresh pretzels offered to the customers. You can also take advantage of the bar and breweries and other diverse options presented to a customer. One can order the kale/quinoa in the dish. It is the base layer of roasted sweet potato and buttermilk fried chicken.
They have lofty goals to realize Kristján Kristjánsson's vision of playful comfort cuisine mixed with a variety of brewing styles by providing the first true brewpub in the Fort Rouge area.
With years of experience in the culinary industry, Kristjánsson and Head Chef Derek Pauls (a former executive chef at Stella's) have created a cuisine that celebrates the many distinct culinary cultures that exist in this wonderful province and across Canada. Whether by braising, sous-vide, curing, smoking, or confit.
The beer and food menu is lighthearted and humorous, never taking themselves too seriously to stop exploring new possibilities for the food and beer.
The restaurant, established in 2016, aims at bringing people together and serving them with good food.
Contact Details
You can call the brewery at 453 7980 and reach it at 800 Pembina Hwy Winnipeg MN R3M 2M7.
Brazen Hall Kitchen And Brewery takes pride in being listed among the best restaurants in Winnipeg.
8) Peasant Cookery
Introduction
Peasant Cookery is at your call serving mouth-watering dishes in the town. Their website can give you more information about its menu and the cuisines offered.
In the centre of Winnipeg's Exchange District is Peasant Cookery. European-inspired foods made from scratch are created daily and presented with care and attention to detail. Enjoy your meal with cocktails, regional craft beers, or wine with your favourite friends in the dining room, lounge, or patio.
Description
The restaurant features vegan options and non-vegetarian food in its cuisines and is best known for its unique recipes. The dishes produce a stunning effect on the customer with exotic seasonings and great taste.
You can use the eatery for casual events and romantic company with your love interest. The atmosphere here helps you spend a relaxing and intimate quality time with your loved ones.
Contact Details
You can reach the restaurant at 283 Bannatyne Ave, Winnipeg, MB R3B 1M3.
Peasant Cookery is one of the finest and best restaurants in Winnipeg. Do visit it when visiting Winnipeg.
9) 529 Wellington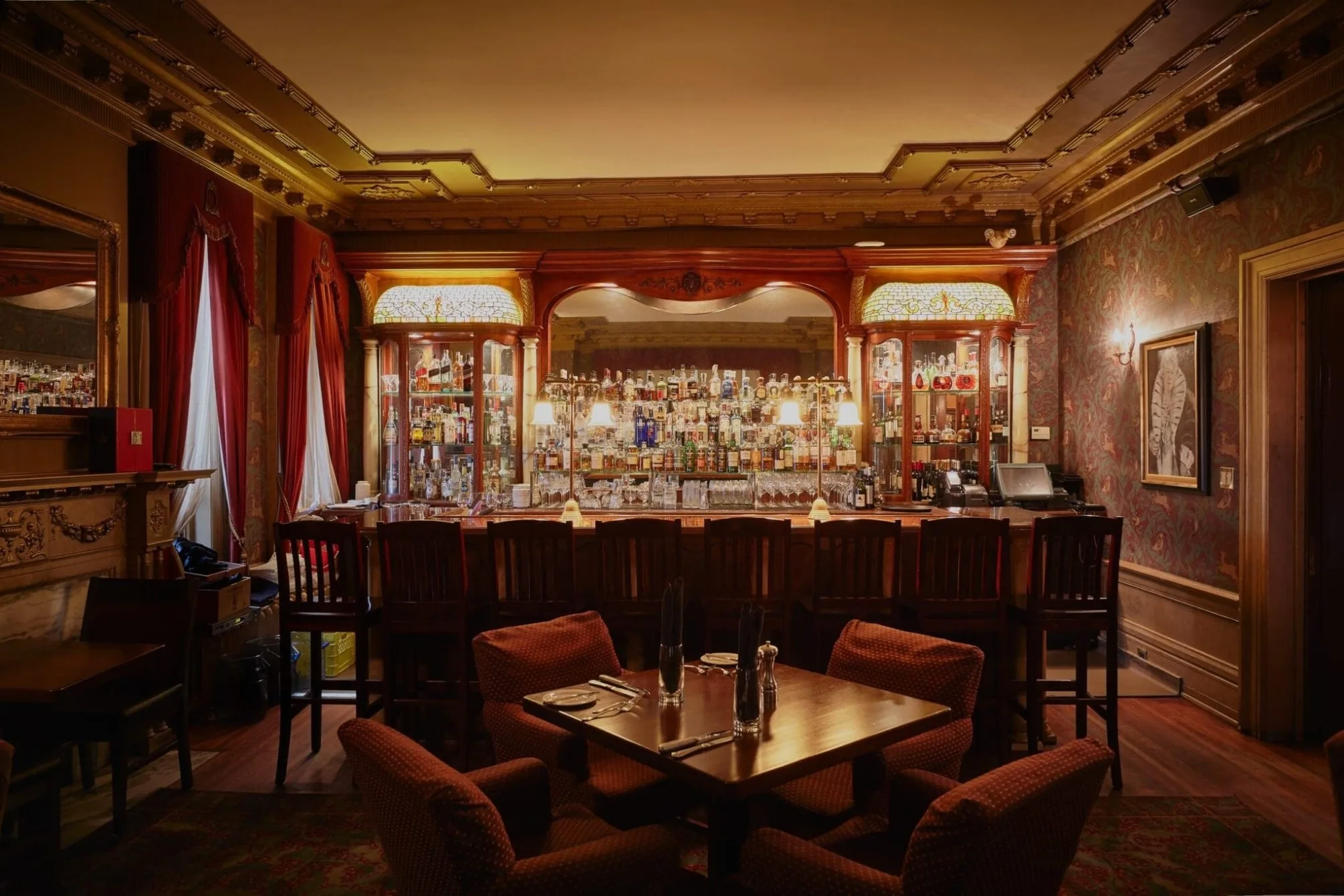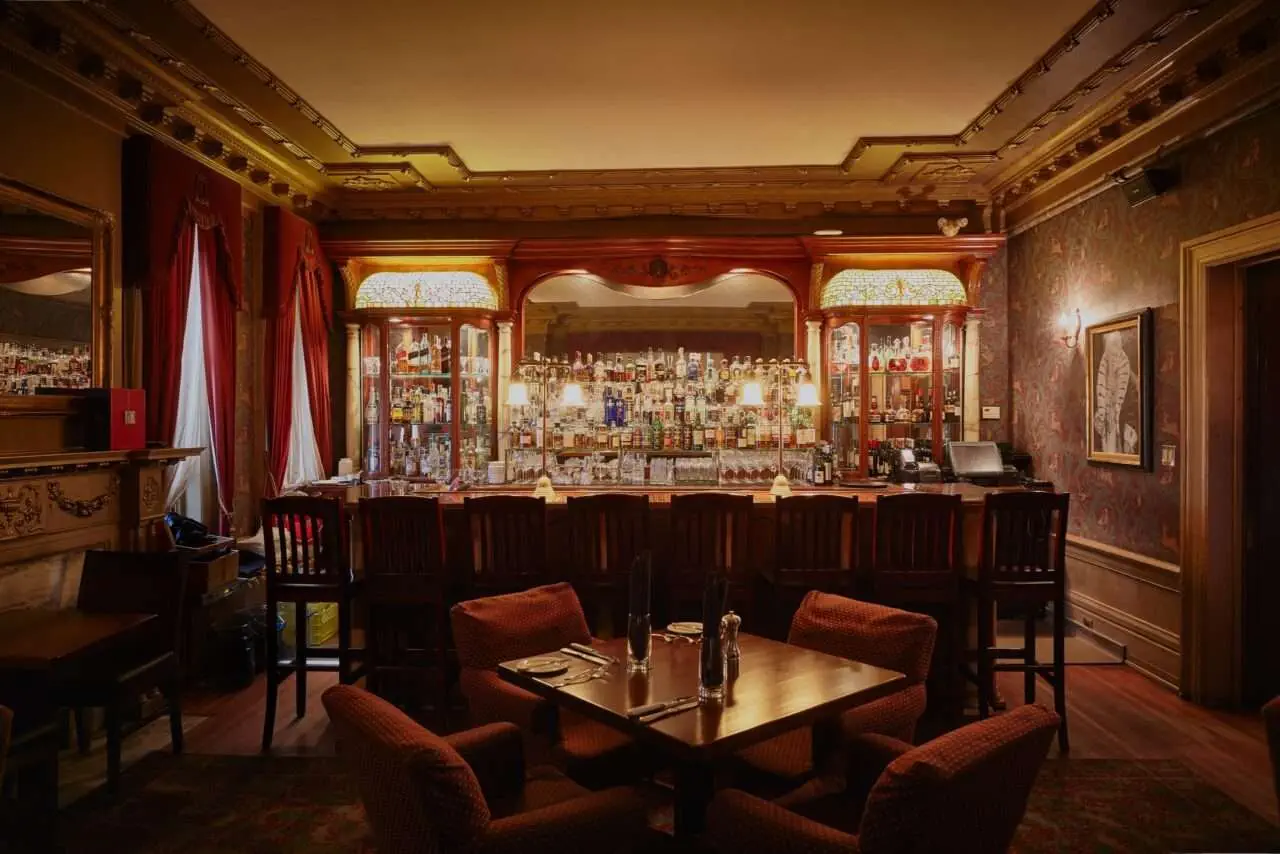 Introduction
529 Wellington is one of the best restaurants that you will find in the beef cooking-based eatery. It also has the reputation of serving one of the wine varieties.
The restaurant offers a royal or luxurious dining experience in Canada. It sets the standards of fancy eating with its high-class service.
Description
One must experience the splendour of 529 Wellington, Winnipeg's Premier Steakhouse. It is an experience that will last in your memory lane. The venue is a beautifully renovated ancient home that provides private dining in eight nicely decorated rooms and a tranquil two-tiered riverbank patio for delightful outdoor dining.
529 is recognized for offering only the finest Prime Beef in Canada and unique fresh fish and seafood that is frequently acquired locally. 529 Wellington is exceptionally regarded for its steaks. It is one of the best steakhouses in Winnipeg. Also, the eatery is equipped with a wine cellar, and the staff members are always ready to suggest the best wine pairing with your dinner.
The beauty and intricate design of the restaurant will force you to repeat your visit. Gigantic chandeliers and shining curtains welcome you. Accompanied by this, there are also private rooms, in case you need them.
Contact Details
The restaurant is located at 529 Wellington Cresent, Winnipeg, MB R3M 0B9. You can also dial the restaurant at 487 8325.
The royal feeling of the restaurant makes it regarded as one of the best restaurants in Winnipeg.
10) Affinity Vegetarian Garden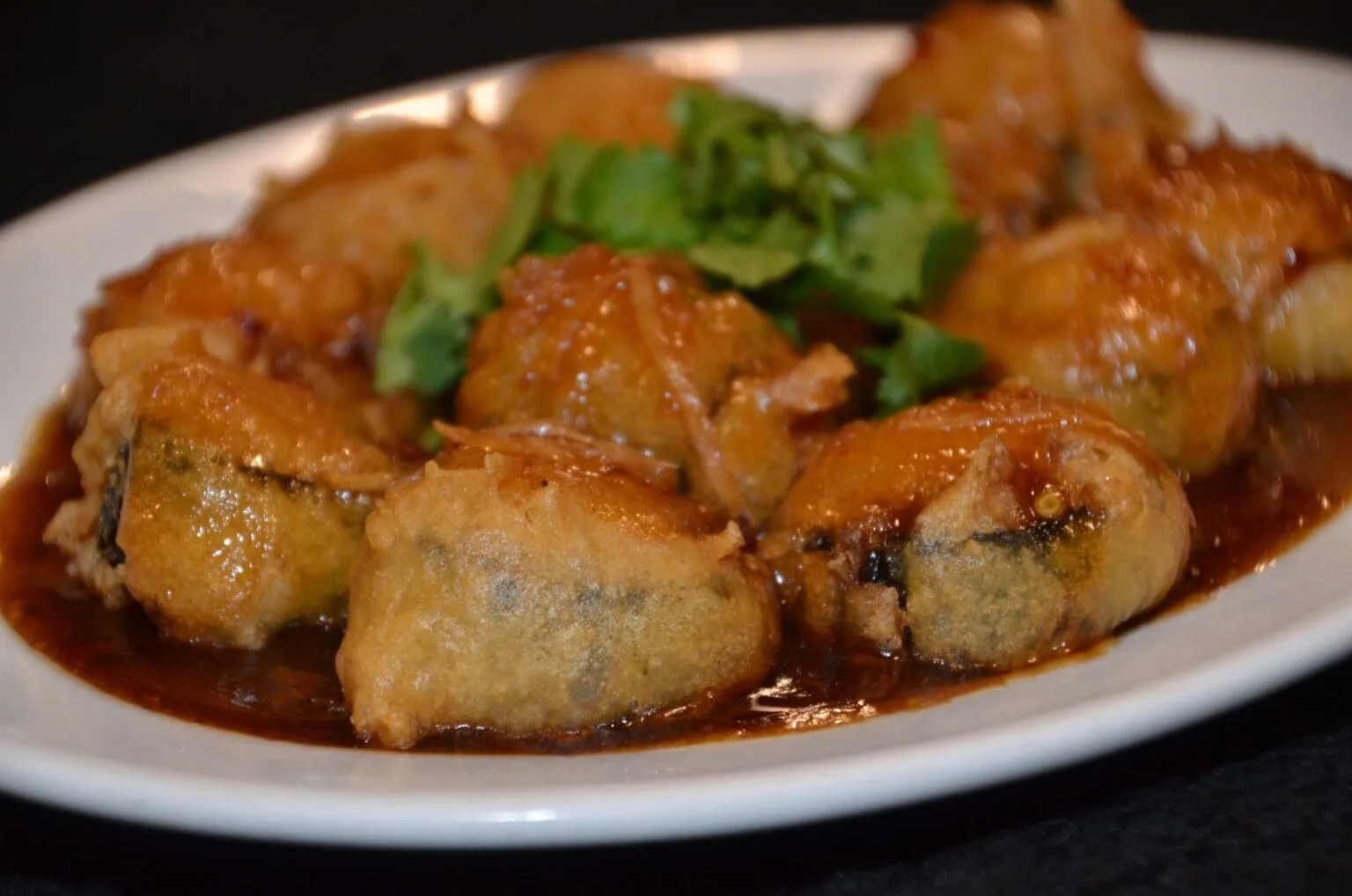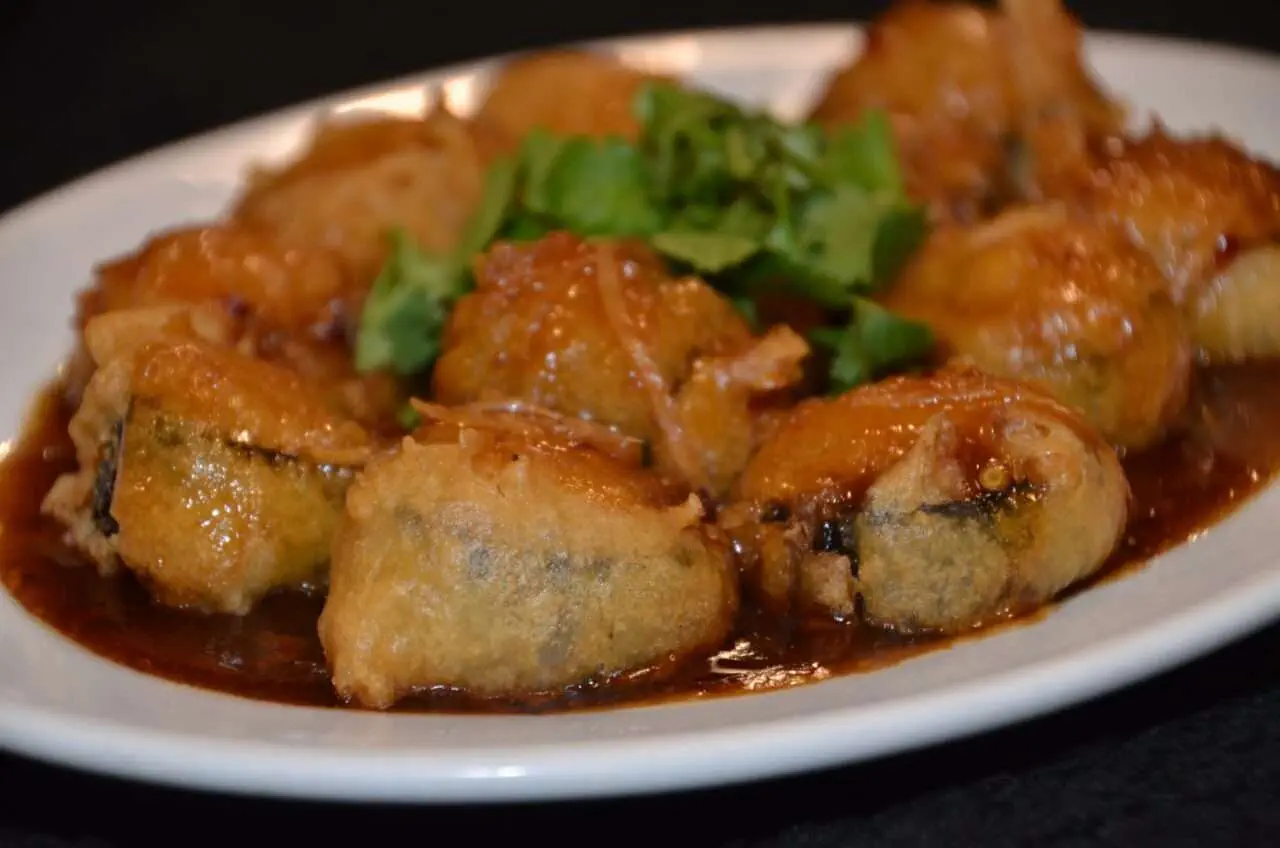 Introduction
Affinity Vegetarian Garden, as the name suggests, is an advocate of a vegetarian menu. The eatery emphasizes serving delicious vegetarian food.
The restaurant mainly serves Chinese-Taiwanese cuisine. It aims to provide you with a wholesome experience of Asian cuisine. Tea, a beverage that forms the bedrock of Asian cuisine, is also served.
Description
The food served in Affinity Vegetarian Garden is devoid of monosodium glutamate(MSG). MSG is considered unhealthy for use in food and, thus, should be avoided. Keeping your health on priority, the restaurant uses only purified water in its dishes.
If you are a non-vegetarian person but are visiting here, the restaurant has some special preparations for you. Non-vegetarians would be served with mock meat, veg in composition and feels non-veg.
Contact Details
You can find the restaurant at 208 Edmonton St, Winnipeg, Manitoba. You can also approach the restaurant at 943 0251.
Affinity Vegetarian Garden is hugely popular among vegetarian people and is one of the best restaurants in Winnipeg in the same category.
Above is our list of best restaurants in Winnipeg. Do visit them when visiting Winnipeg and share your experiences.
Suggested Reads:
Amazing Vegan Restaurants in Vancouver
11 of the Best Burgers in Toronto Locations
As an Amazon Associate, Icy Canada earns from qualifying purchases.
[amazon_auto_links id="81298"]
The Icy Canada team strives to create content that matters. It's why our content is written by travel writers, authority experts, well-known authors, and niche experts. Our content is also periodically reviewed by expert authors for accuracy and trustworthiness.
As an Amazon Associate, Icy Canada earns from qualifying purchases. [amazon_auto_links id="81298"]