Searching for the best restaurants in Winnipeg? We have it all cut down for you. This list collects all the famous eateries of Winnipeg at a place. So, no need to visit more websites; your search ends here.
Winnipeg is one of the most diverse and multicultural cities in Canada. The city is the seat of government for the Canadian province of Manitoba. It is located in the prairie belt of Canada. The cultural diversity and prairie location of the city make it a great place to enjoy great food. Winnipeg wields its position with delicious cuisine and excellent culinary service.
The 10 best restaurants in Winnipeg with healthy and fresh food are listed below to dine in.
1) Deer+Almond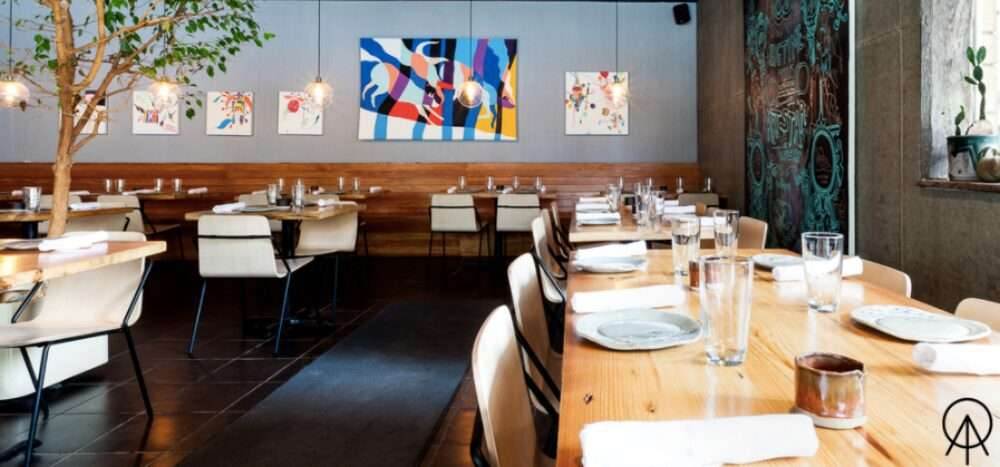 Introduction
A well-known eatery in Winnipeg's Exchange District, Deer+Almond is your perfect destination. The restaurant offers you an opportunity to spend quality time with your friends and family.
Deer and Almond is one of the top-rated restaurants in the country on Trip Advisor. Also, the restaurant is perfectly accessible to disabled people.
Description
Deer and Almond specialize in serving vegan food. Vegetarian dishes are promoted along with gluten-free diets. You can easily find small plates, fried chicken, and cocktails in the restaurant.
The chef and owner of the restaurant, Mandel Hitzer, take delight in preparing dishes with seemingly different ingredients. There is a great influence of Asian and Middle Eastern influence on the menu. You are sure to have Asian culinary influences in your dish.
Contact Details
Deer and Almond restaurant is located at 85 Princess St, Winnipeg, MB R3B 1K4. Conversely, you can dial it at 504-8562.
Deer+Almond is among the best restaurants in Winnipeg owing to its vegan options and gluten-free diet.
2) Clementine Cafe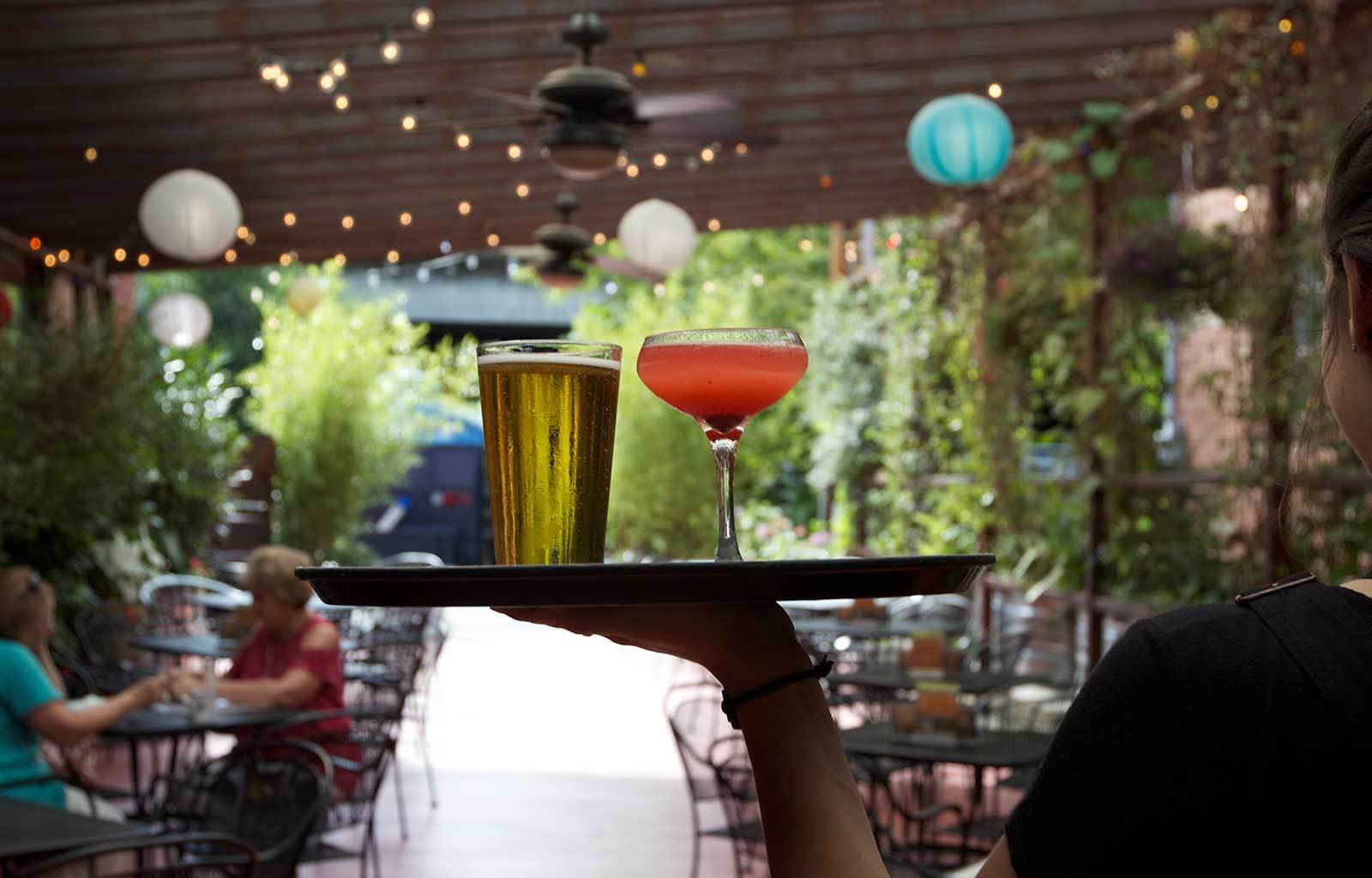 Introduction
The Clementine Cafe is best known for its local Canadian taste. The eatery offers you a glimpse of authentic Canadian food. It is Winnipeg's perfect place for breakfast.
Being rated at 4.5 at TripAdvisor, Clementine Cafe is one of the top-rated restaurants in Winnipeg. Like many other restaurants in the city, the restaurant is also wheelchair-friendly.
Description
Clementine Cafe is most popular for its Braised Bacon Benedict. Apart from that, it also offers vegan options to its customers. You can also opt to be served with your decided dishes for lunch and dinner.
The restaurant also offers exhilarating drinks, beer, wine, and coffee. You can have dishes like fried chicken on toast, Turkish eggs, Smash Burger, and Maple braised bacon in the cafe. It is to be noted that the restaurant emphasizes using recyclable tools and equipment. The ingredients used in the meal are local and sustainably sourced.
Contact Details
The location of the Clementine Cafe is at 123 Princess St, Winnipeg MB R3B 1K8. To order online, you can call upon their website. Also, you can dial it at 942 9497.
Clementine Cafe is one of the best restaurants in Winnipeg with advocacy for vegetarianism and environmental sustainability.
3) Resto Gare And Train Bar

Introduction
Looking to go on a date night in the company of your beloved? This restaurant is the perfect place for your need. The atmosphere and ambiance of the restaurant are perfectly conducive and supportive for both partners.
A symbol of French cultural roots, the Resto gare restaurant was established in 1983. It serves comfort food and is a hidden gem of Winnipeg. The restaurant is a family-owned business, and its delicious meals appeal to all.
Description
Resto Gare restaurant serves French and other European cuisines apart from Canadian cuisines. The staff of the eatery is fully equipped for service in both English and French languages. You can eat pizza, noodles, cooked meat and relish alcohol, wine, and beer at the restaurant.
If you are visiting this restaurant, you need not worry about parking. There is a sufficient parking space for you near the eatery. It also supports outdoor eating facilities enabling you to enjoy a lovely outdoor dinner.
There is the historic 1931 St Boniface Railway Station which has one of the most wonderful dining rooms. The car train offers itself as the most favorable place for a date night.
Contact Details
Resto Gare locations itself 630 Des Meurons St, Winnipeg, MB R2H 2P9. You can also visit their website for additional communication.
Resto Gare and Train Bar is one of the most sought-after and best restaurants in Winnipeg. It offers a mesmerizing experience to its customers.
4) Feast Cafe Bistro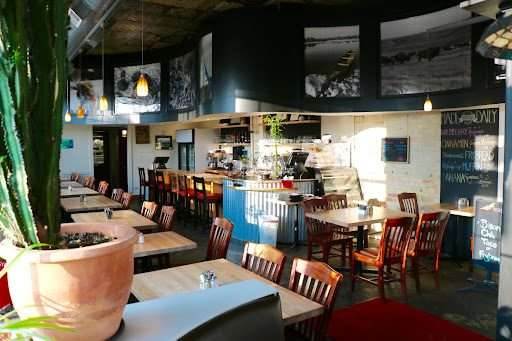 Introduction
Feast Cafe Bistro is a very well-known eatery in the city. It offers excellent food and service to its customers.
It becomes easier to eat and pay at the eatery using cashless methods like MasterCard and Visa cards. First-time customers should go for bison burgers and lasagna as they are the signature dishes of the restaurant.
Description
Feast Cafe Bistro is particularly famous for its First Nations cuisine. Its fame not just spans through Winnipeg but entire Canada. The restaurant uses a modern outlook for preparing traditional dishes. It is regarded by many as a good representation of the under-represented Canadian Indigenous cuisine.
You are served food at the restaurant in a warm and welcoming atmosphere. Among frequently ordered dishes, Indian tacos are liked the most. You can also go for maple-fried chicken and tortillas.
Contact Details
You can reach out to restaurant management at 691 5979. It is located at 587 Alice Avenue Winnipeg, MB R3B 1Z7.
When healthy craving eating, visit Feast Cafe Bistro, one of the best restaurants in Winnipeg.
5) East India Co Pub And Eatery
Introduction
East India Co Pub And Eatery is an Asian restaurant or, to be specific, Indian. The dishes are inspired by the Indian subcontinent and aim to give the customers a flavor. It is a great place to take pleasure in authentic Indian food.
Established in 1967, the restaurant has a rich legacy of service to customers. The restaurant was started by the couple Kamal Mehra and Sudha Mehra. Eventually, their hard work paid, and now they serve foodies at three different places: Winnipeg, Ottawa Centre, and Ottawa West. The Family controls the business of all its locations from Winnipeg.
Description
You can have your breakfast, lunch, and dinner in East India Co Pub And Eatery. The roasted blend of spices adds its aroma and is an integral part of any Indian dish. The menu consists of several popular Indian dishes. Gluten-free meals are also an option at the eatery. Though it serves meat, a vegetarian meal is still a very popular option to go for.
Starters and appetizers like Samosa and Gol Gappa chaat are hugely popular among its loyal customers. You can have Biryani, Lamb curry, and Shabab from the menu for a good meal. A thali at the company is all you need to get a wholesome view of the restaurant.
Contact Details
The restaurant can be located at 349 York Ave, Winnipeg, MB R3C 3S9. You can go to their website to know more about their eatery. You can also telephone them at 947 3097.
The East India Co Pub And Bar is among the top-rated restaurants on TripAdvisor, which counts among the best restaurants in Winnipeg.
6) Marion Street Eatery
Introduction
Marion Street Eatery intends to provide its customers with the best hospitality experience. It offers you a simple and small menu to choose dishes. You will surely take delight in enjoying tenderly cooked meals at Marion.
Like many other restaurants operating in hotels, the Marion Street Eatery is part and parcel of the Marion Hotel in St Boniface.
Description
Winnipeg's hotels offer a multicultural cuisine at your service. You can have a healthy gluten-free menu at events to enjoy the company of your friends and family. The comfort food of the restaurant is one of the best lunches in the town. The food spot is compatible with business meetings and intimate family moments.
You can also delight in the wine bar and enjoy other fresh, exhilarating drinks, preferably in the evening.
Contact Details
The restaurant's location is at 393 Marion St Marion Hotel, Winnipeg MN R2H 0V4, Canada.
Marion Street Eatery is rated among the best restaurants in Winnipeg on TripAdvisor and other sites among the best restaurants in Canada.
7) Brazen Hall Kitchen And Brewery
Introduction
Brazen Hall Kitchen gives you the best experience of craft beer in the town. The motive of the eatery is to provide people with comfort food. It prepares its food and pairs it with top-quality wine.
Description
You can eat your favorite dishes from the gastropub menu of the restaurant. There is a warm potato salad and fresh pretzels offered to the customers. You can also take advantage of the bar and breweries, and other diverse options presented to a customer.
The restaurant, established in 2016, aims at bringing people together and serving them with good food.
Contact Details
You can call the brewery at 453 7980 and reach it at 800 Pembina Hwy Winnipeg MN R3M 2M7.
Brazen Hall Kitchen And Brewery takes pride in being listed among the best restaurants in Winnipeg.
8) Peasant Cookery
Introduction
Peasant Cookery is at your call serving mouth-watering dishes in the town. Their website can give you more information about its menu and the cuisines offered.
Description
The restaurant features vegan options and non-vegetarian food in its cuisines and is best known for its unique recipes. The dishes produce a stunning effect on the customer with exotic seasonings and great taste.
You can use the eatery for casual events and romantic company with your love interest. The atmosphere here helps you spend a relaxing and intimate quality time with your loved ones.
Contact Details
You can reach the restaurant at 283 Bannatyne Ave, Winnipeg MB R3B 1M3.
Peasant Cookery is one of the finest and best restaurants in Winnipeg. Do visit it when visiting Winnipeg.
9) 529 Wellington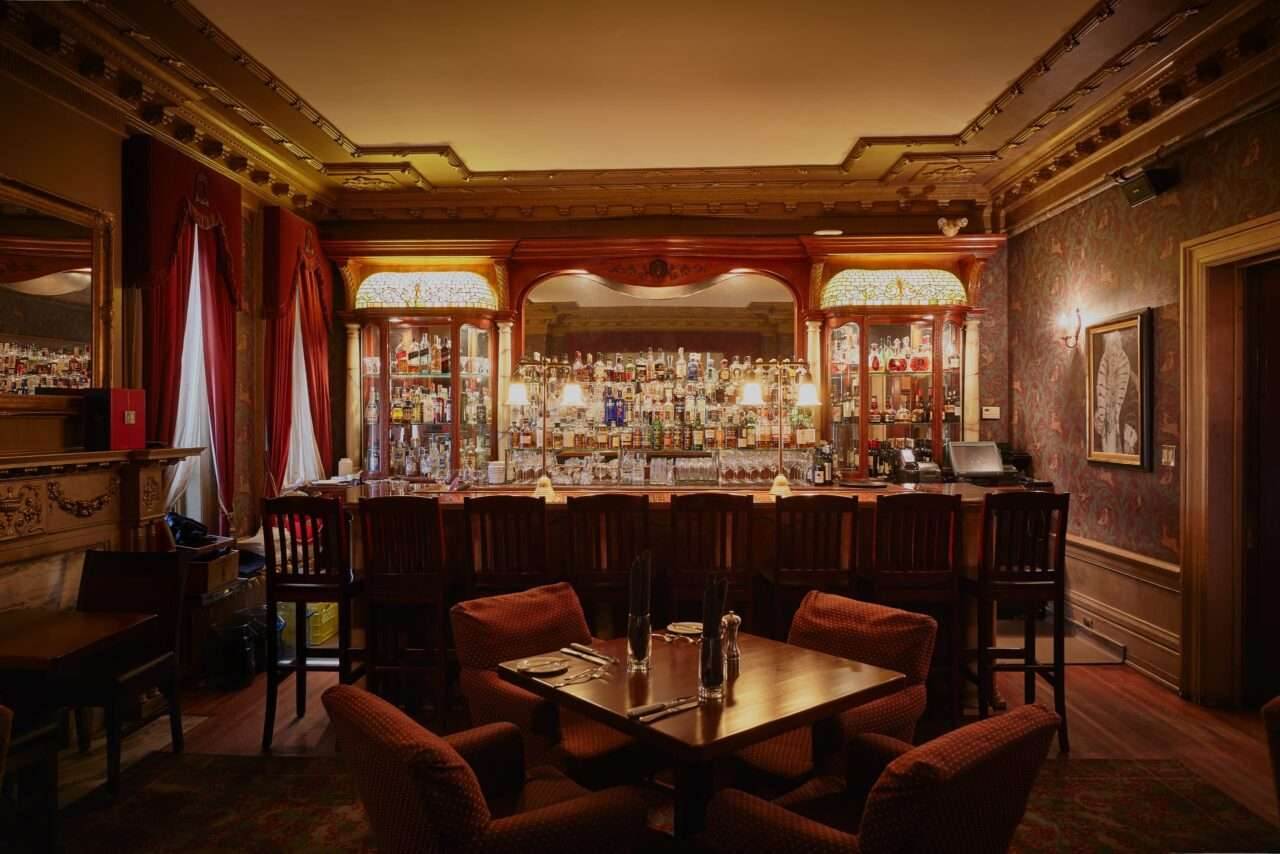 Introduction
529 Wellington is one of the best restaurants that you will find in the beef cooking-based eatery. It also has the reputation of serving one of the wine varieties.
The restaurant offers a royal or luxurious dining experience in Canada. It sets the standards of fancy eating with its high-class service.
Description
529 Wellington is exceptionally regarded for its steaks. It is one of the best steakhouses in Winnipeg. Also, the eatery is equipped with a wine cellar, and the staff members are always ready to suggest the best wine pairing with your dinner.
The beauty and intricate design of the restaurant will force you to repeat your visit. Gigantic chandeliers and shining curtains welcome you. Accompanied by this, there are also private rooms, in case you need them.
Contact Details
The restaurant is located at 529 Wellington Cresent, Winnipeg MB R3M 0B9. You can also dial the restaurant at 487 8325.
The royal feeling of the restaurant makes it regarded as one of the best restaurants in Winnipeg.
10) Affinity Vegetarian Garden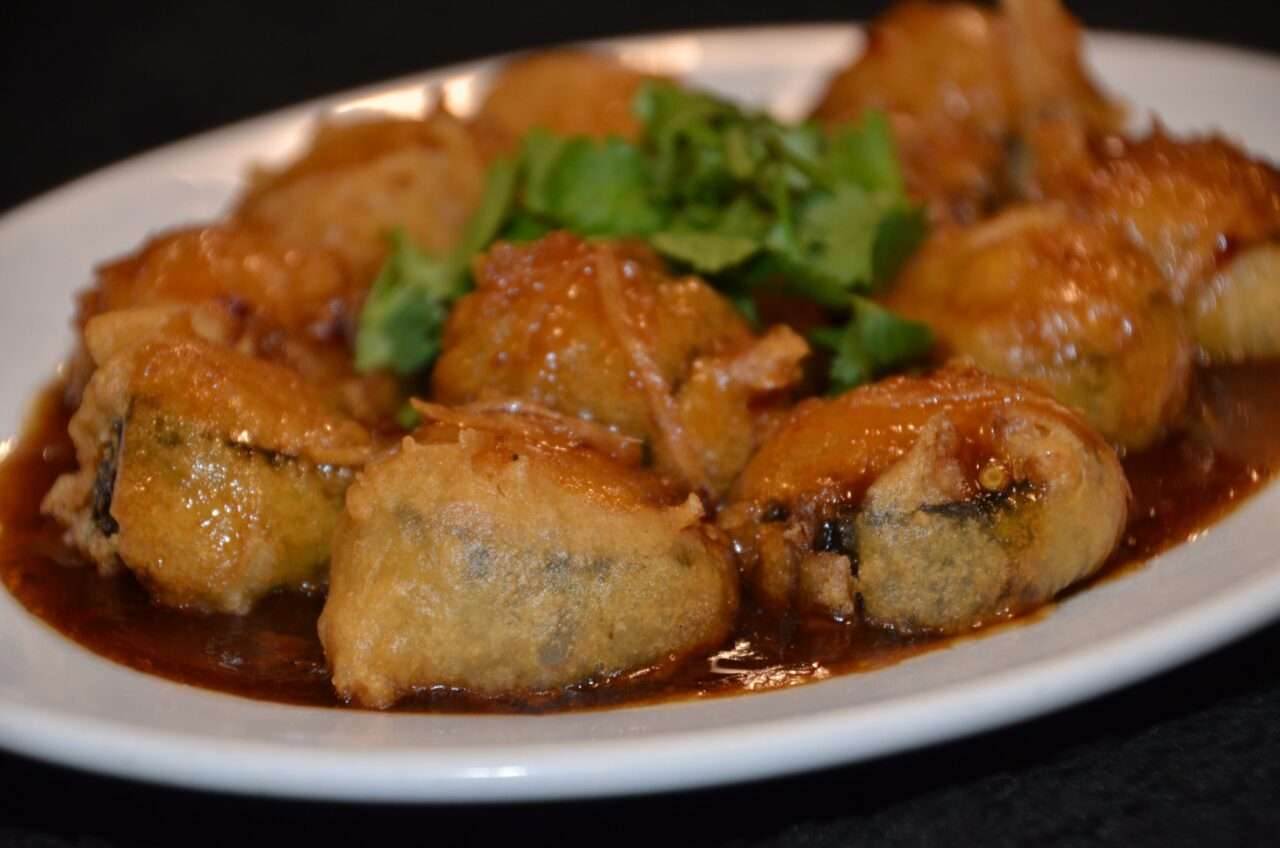 Introduction
Affinity Vegetarian Garden, as the name suggests, is an advocate of a vegetarian menu. The eatery emphasizes serving delicious vegetarian food.
The restaurant mainly serves Chinese-Taiwanese cuisine. It aims to provide you with a wholesome experience of Asian cuisine. Tea, a beverage that forms the bedrock of Asian cuisine, is also served.
Description
The food served in Affinity Vegetarian Garden is devoid of monosodium glutamate(MSG). MSG is considered unhealthy for use in food and thus, should be avoided. Keeping your health on priority, the restaurant uses only purified water in its dishes.
If you are a non-vegetarian person but are visiting here, the restaurant has some special preparations for you. Non-vegetarians would be served with mock meat, which is veg in composition and does feel non-veg.
Contact Details
You can find the restaurant at 208 Edmonton St, Winnipeg, Manitoba. You can also approach the restaurant at 943 0251.
Affinity Vegetarian Garden is hugely popular among vegetarian people and is one of the best restaurants in Winnipeg in the same category.
Above is our list of best restaurants in Winnipeg. Do visit them when visiting Winnipeg and share your experiences.
Hey, wait!
Sign up to our newsletter and get exclusive discounts!
Want exclusive deals and discounts? We have just the list for you, from web hosting deals to your next Zara purchase.
Get how-to guides to shopping online, starting essentials to launch your business and general life hacks. And get additional discounts when you use our content writing services. Know more here. 
Enter your email address to sign up for our newsletter!