Are you among those who don't visit a good place just for sightseeing and are looking for something challenging? If so, then Killarney Provincial Park is the place for you! Located in the Ontario province of the backcountry, near Georgian Bay. 
The fun activities and solitude this beautiful park has, with the landmarks and stunning wilderness, will give you a memorable experience.
Spread its beauty over 485 sq. km., Killarney National Park was first established in 1820. Here, the La Cloche Mountains and quartzite ridges form a stunning view from a lookout point that will make everyone want to revisit this place. 
Alternatively, you can check out what its nearby town has to offer. Its history is fascinating, and it is properly displayed at the Museum.
It debuted In 1967. The museum is home to many pictures, household antiques, and artifacts from the forestry, mining, and fishing industries. The historic jail building, constructed in 1886 and formerly home to the museum, is still visible on the property.
Killarney is one of the best Ontario parks. Let's check It out!
Top 10 Activities to do you in Killarney Provincial Park!

1. Hiking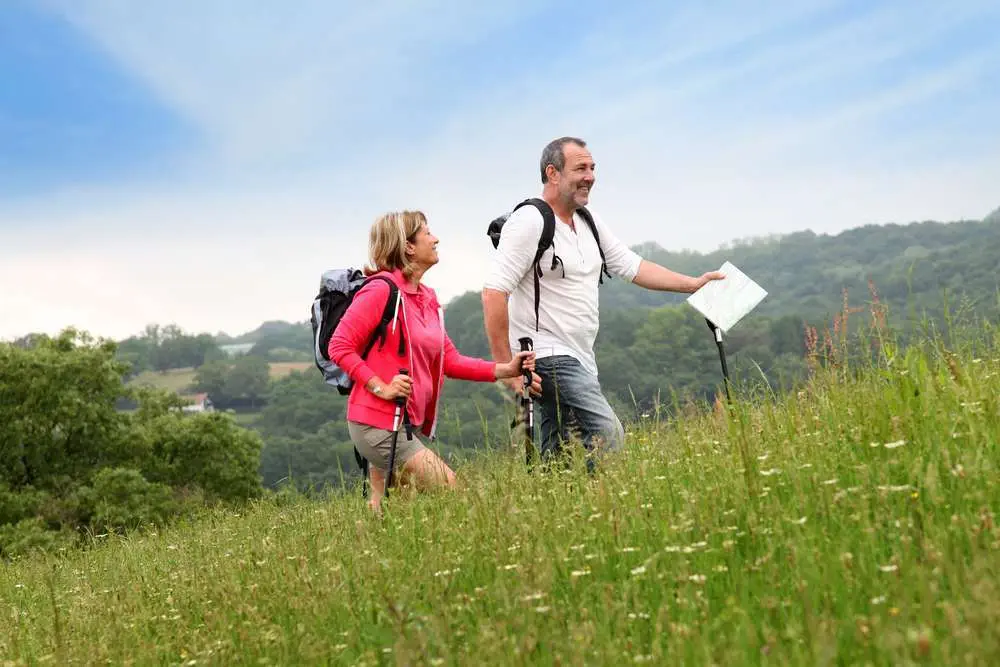 Do you enjoy hiking a lot and have always wanted to push yourself? The park has some fantastic hiking trails in southern Ontario.
Best Hiking Spots
Surrounded by majestic mountain views and the blue Killarney Lake, it's a paradise for hikers. The hiking trail is of different lengths and difficulty levels, and the markings are done in blue and red on trees and steep rocks to provide guidance and information.
There are various routes in the Ontario parks of Killarney that you might find interesting, but if you're all in, you can try the La Cloche Silhouette trail, Granite Ridge trail or crack trail.
Routes to the Spots
The path is 80km long and typically requires seven to ten days to explore thoroughly. From different beginning sites, there are also shorter journeys available. 
The east half of the hiking trail is substantially more challenging than the west section, which is only moderately demanding. 
The trek is worthwhile due to the stunning environment and breathtaking La Cloche Mountain vistas, but prepare ahead and visit the website for further details. 
Pro Tip: Unless you're a more experienced hiker or backpacker, you can't decide by just crossing your fingers and tackling it on the spur of the moment.
To gain in-depth knowledge about the hiking trail of Killarney Provincial Park, you can click here!
2. Camping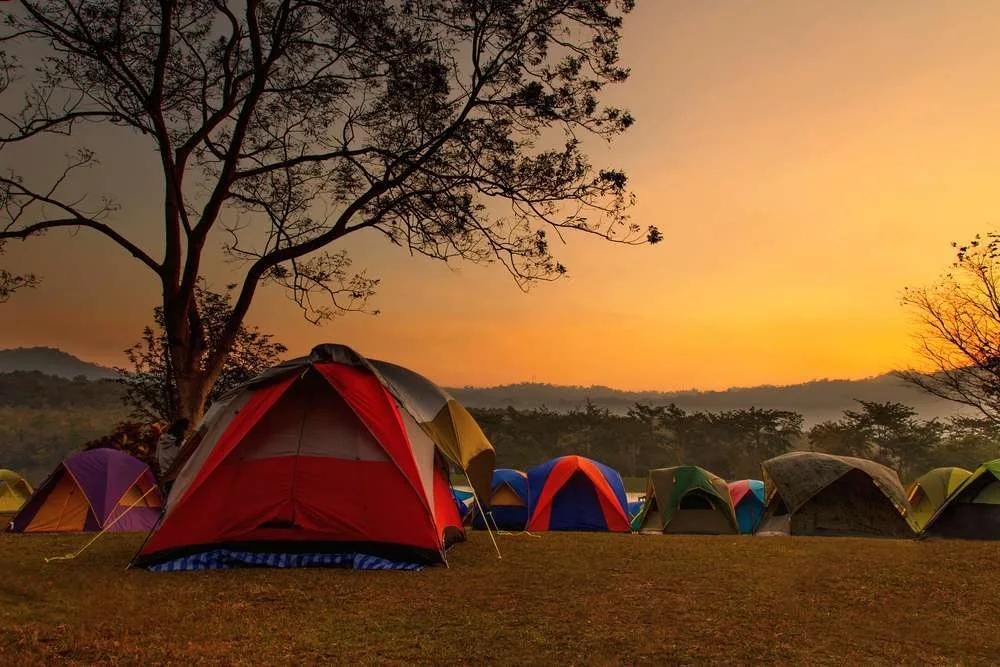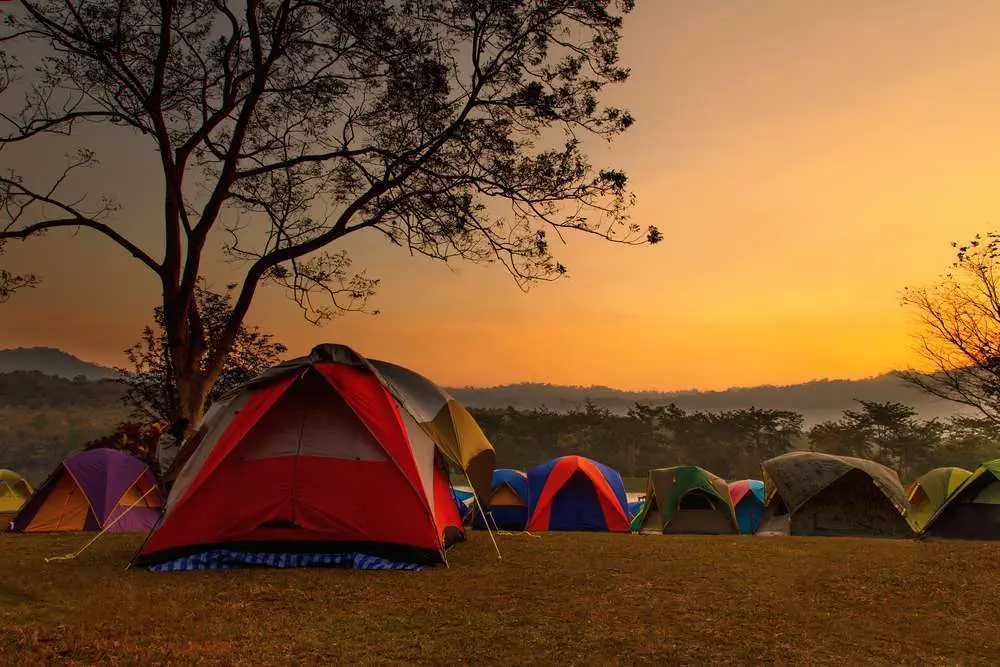 No hotel can offer you the experience of staying amidst the wild better than camping. 
This excellent place is all yours! There's no limit to an area for camping; you can camp near the beach or on the cliff tops, do interior camping, or even go outside the provincial parks. And it is believed that more than 180 camping sites are present around the park.
Take some time off from your busy schedule, gather your camping equipment, spend a day with your friends at Killarney Provincial and visit the backcountry campsite there.
Top Camping Spots
Camping at Killarney can never be a dull experience; it's heaven for nature lovers, especially in the George Lake campground area of the park.
The place remains quite busy during the long weekend because everybody likes a peaceful but fun retreat. 
Likewise, set up camp in Grundy Lake in Killarney Provincial Park. Grundy Lake offers a selection of campgrounds, from RV sites that are more serene to backcountry campsites where you may rough it. 
Of course, the lake also offers many other activities, like going on canoe routes with your canoe or going kayaking canoe routes, hiking and biking trails, and sandy beaches with swimming areas. 
No matter what kind of retreat you're looking for, you can be sure that your trip to Grundy Lake will be memorable.
Pro Tip: If you come unprepared, you can still do car camping at the backcountry campsite in the parking lot and watch people doing other activities mentioned below.
There are different sections of Ontario parks with the best views for you to camp; you can check them out here!
3. Boating and Canoeing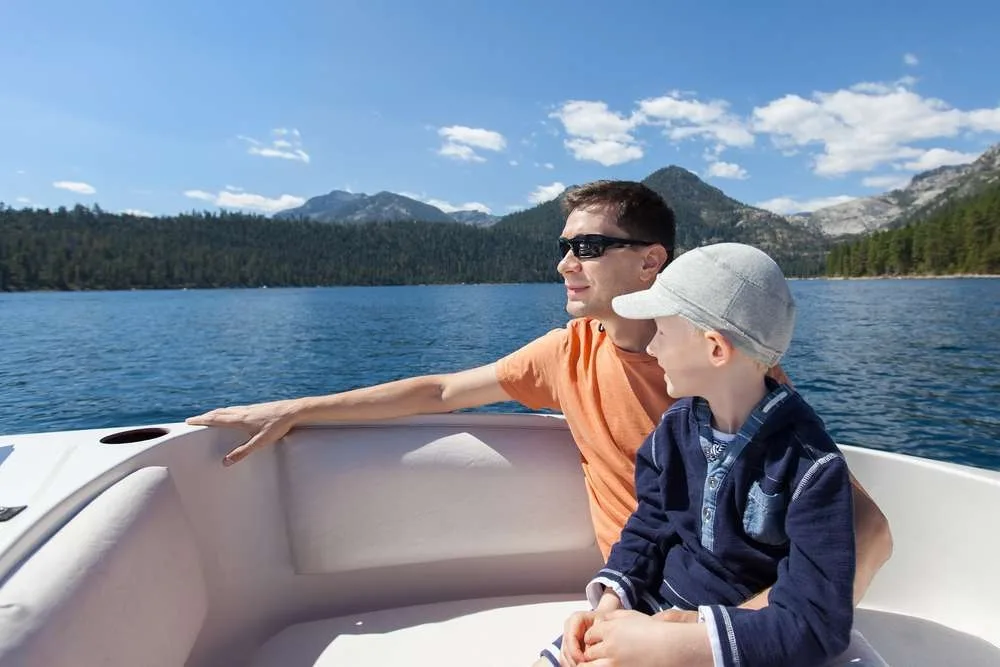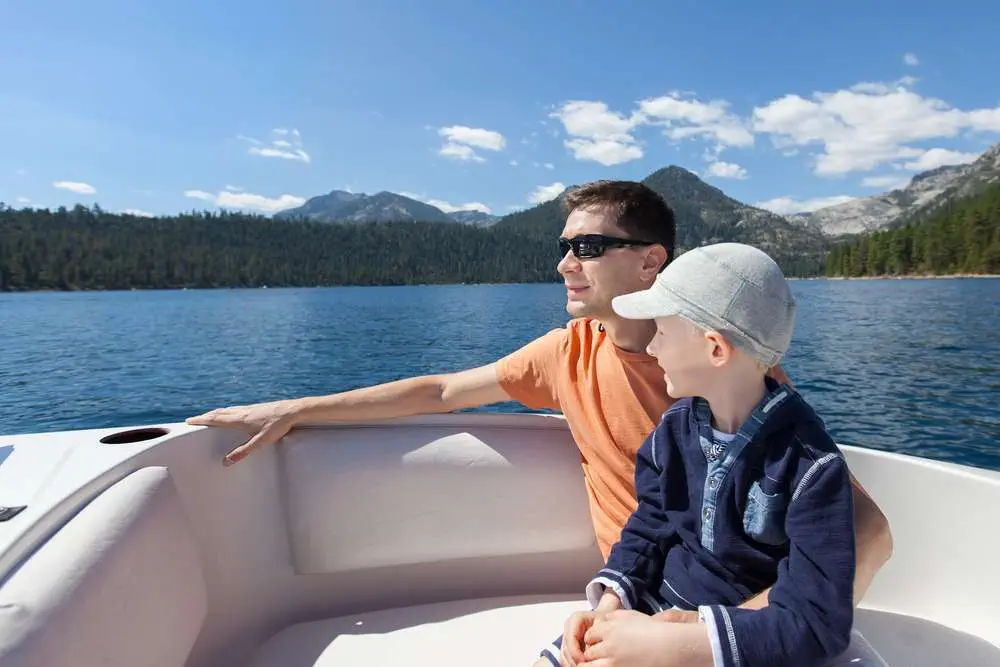 Now, apart from chilling and enjoying the lookout point of The Provincial Parks, you can try boating, by the way. 
You can enjoy Killarney Kanoes around the Georgian Bay, but launching is relatively easy near the Chikanishing River and further enjoys the beauty of pink granite rock. 
You can rent your boat and enjoy boating through the canoe rent route. The views are just stunning, and your paddling experience will only make the moment worth your while. 
The boats can see several discounts, offers, and rate variability. Don't forget to bring waterproof boxes, potable water, and bags along. 
Pro Tip: Before planning the road trip or just a day trip, check the weather forecast at Georgian bay in advance.
4. Biking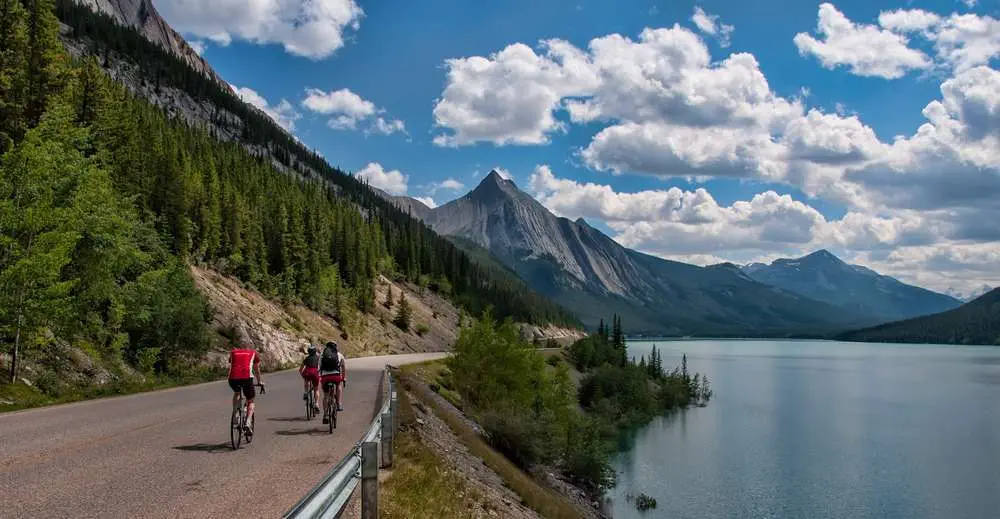 It doesn't matter if you are an adult, kid, or teenager; biking is something that you can all enjoy in Killarney Provincial. 
It's the best alternative for those who don't want to day hike and explore this breathtaking wonder.
Adults can enjoy their ride from the Chikanishing Creek trailhead to the Chikanishing Access Point. And the kids can roam around the park roads.
5. Swimming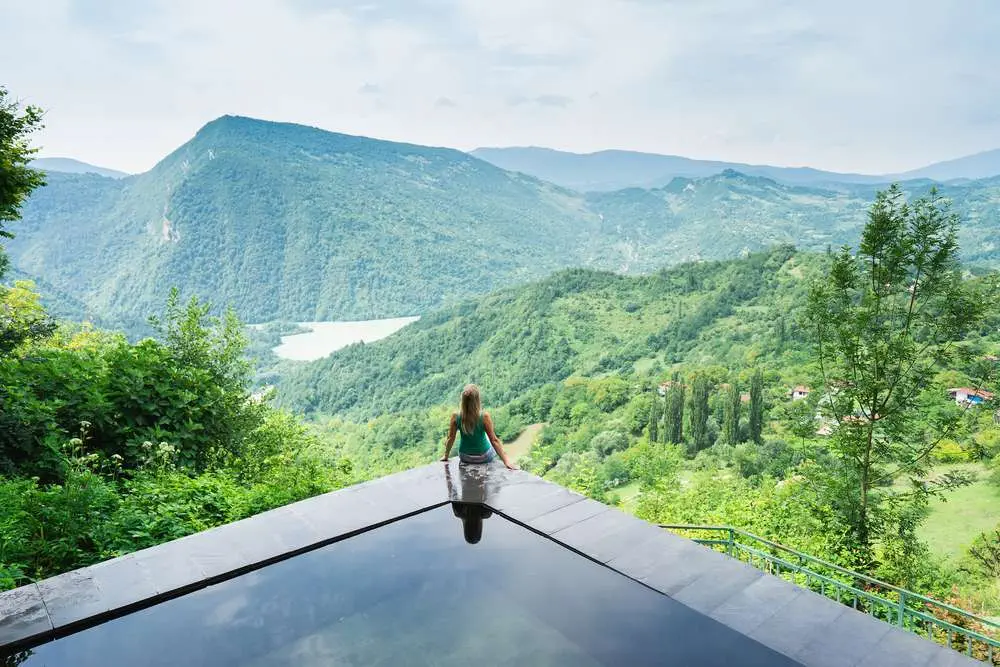 Getting tired after exploring the stunning views of Killarney Park through hiking and canoeing is a prominent factor. So take a dip in the nearby sapphire-looking lake of Killarney and relax.
If you are visiting with small children for a day out, there are two beaches, Kitsilano Beach and English Bay Beach near the campground where you can build a sandcastle, sunbathe, and do all kinds of beach-related fun.
You can easily spot a lake near your camping area, as this provincial park has more than 50 Killarney lake. What else could you ask for!
6. Enjoy a Picnic with your Loved Ones!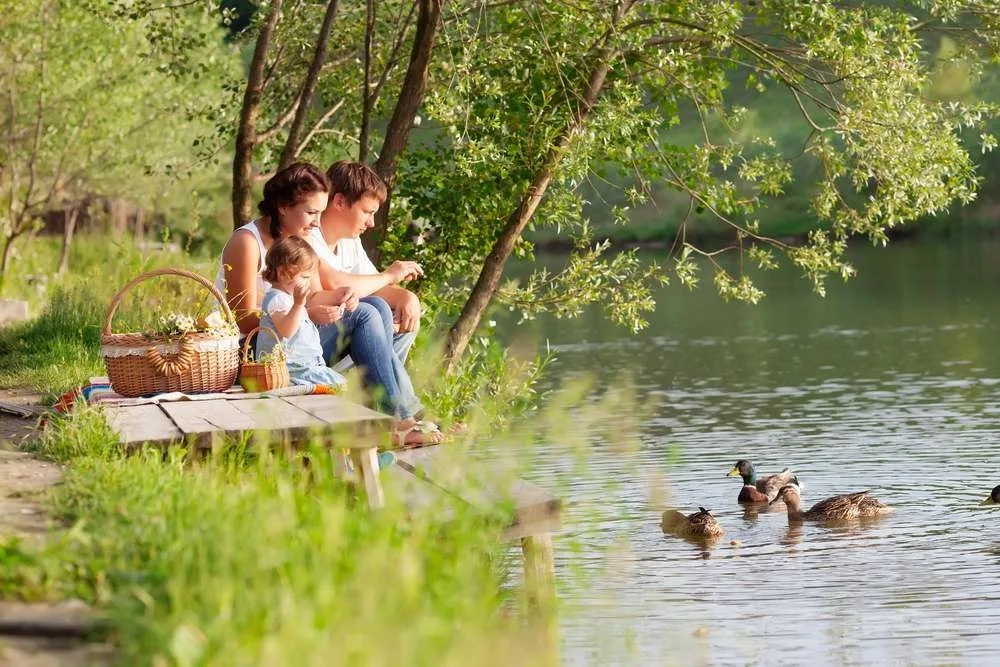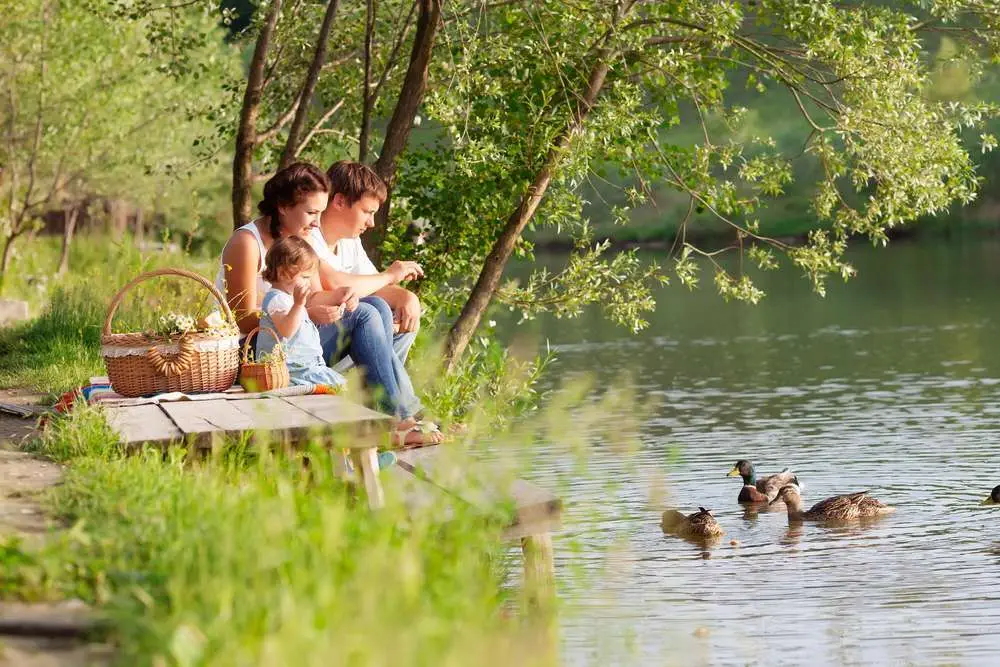 Have a day out with your family, and do a little picnic at nearby picnic tables. 
You can bring the stuff you need for your day, then eat, drink and relax under the sun. If you have nothing of interest, you can still enjoy the park's aesthetics.
There are plenty of beaches in Killarney Park. You can bring buckets and everything and build sandcastles with your kids. Some of the major picnic spots are Killarney National Park and Killarney Falconry. 
There are specialized picnic tables at beaches, too, for your convenience. It's the right place for relaxing and enjoying yourself with your loved ones
7. Try Fishing and Ice Fishing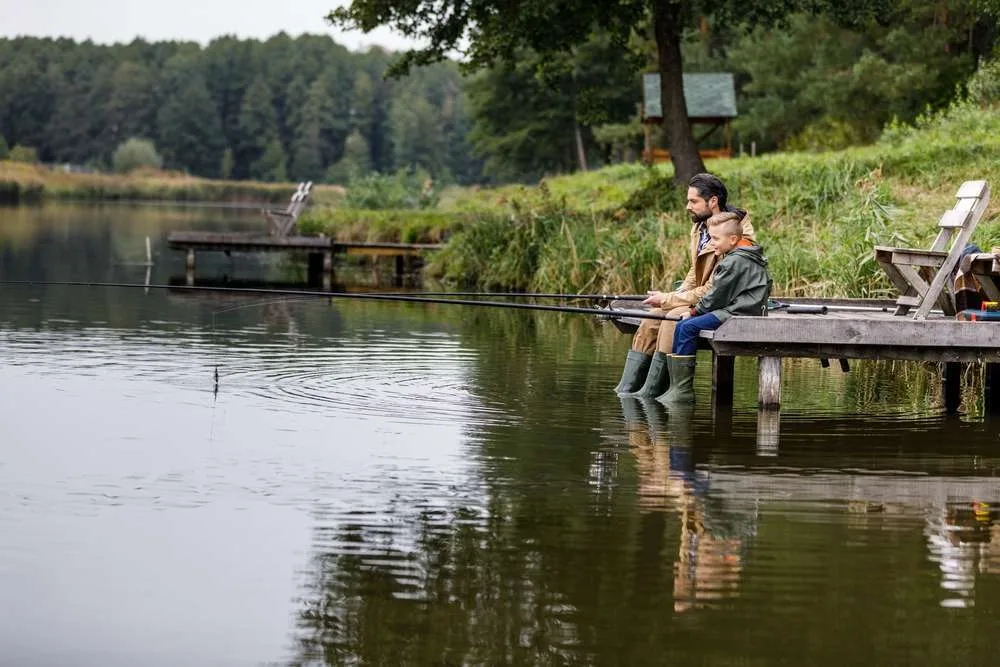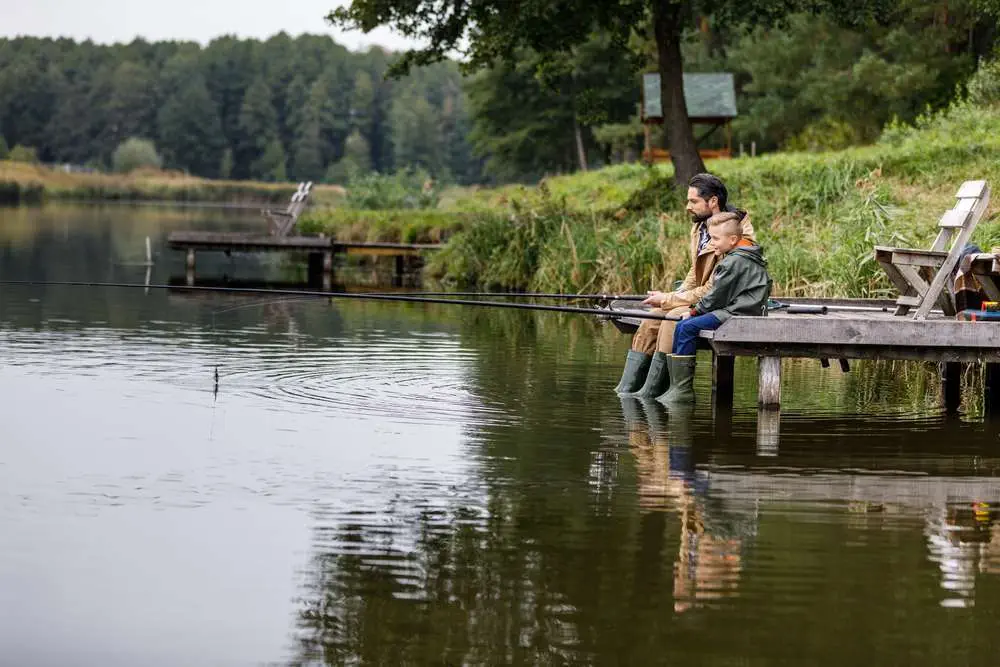 If you're considering visiting Killarney Provincial Park, don't forget to bring your fishing gear!
There are several excellent opportunities to capture that trophy-sized monster you've been waiting for at Ontario park with more than fifty lakes.
The fishing for smallmouth and largemouth bass is excellent, and the pike fishing is excellent. In some parts of Killarney Lake, you can fish for perch and lake trout.
You should be aware that not all the lakes in the park permit fishing, so check the website to find out which lakes do, so you can schedule visits to all the lakes you want to see.
The variety of fish you can find here includes salmon and trout, which can be spotted here from May to early September.
8. Specialized Areas for Hunting Activities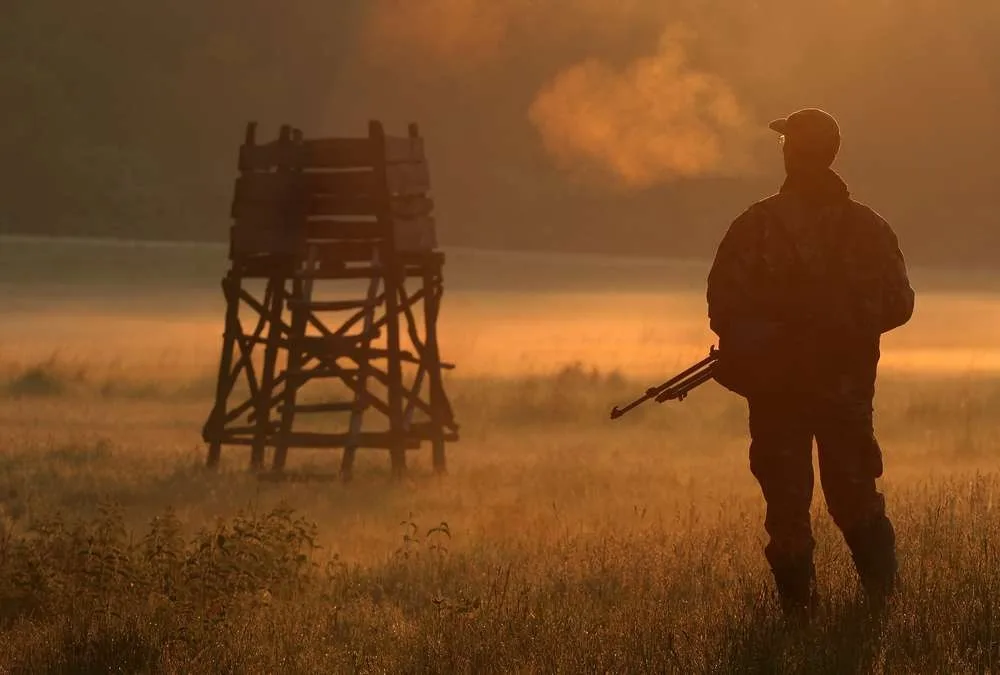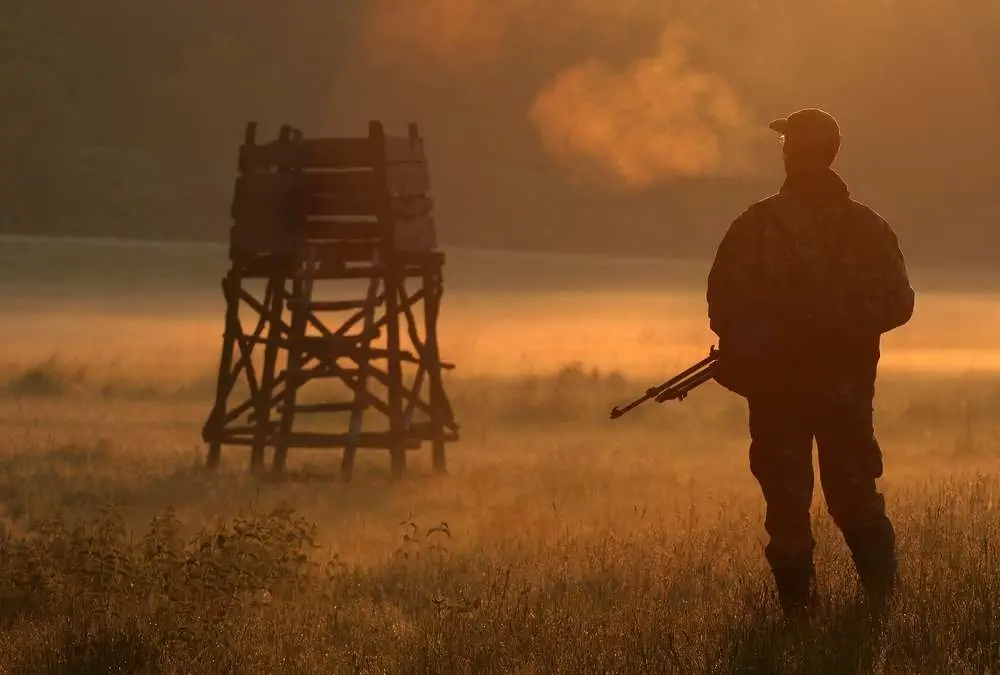 Now, that sounds like an adventure and a fun time of a lifetime. But the government has prohibited most regional hunting activities from protecting the animal kingdom.
Hunting is permitted in only a few areas of Killarney Lakeland, in Killarney Provincial and National Parks, and in Headwaters Provincial parks.
But we seriously discourage this activity because killing animals for fun and adventure is not worth any appreciation.
9. Cross Country Skiing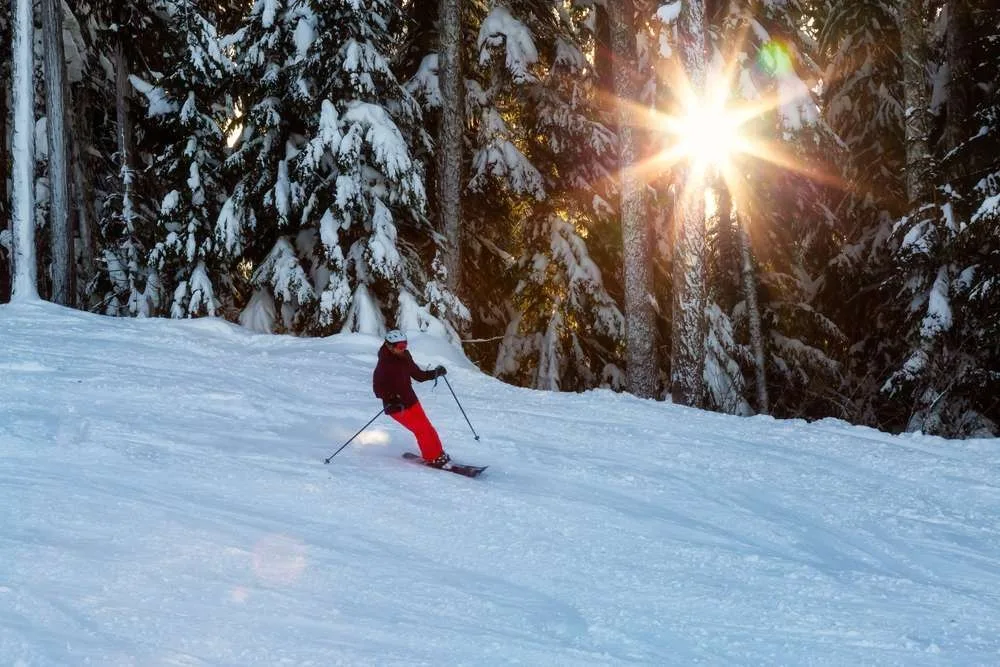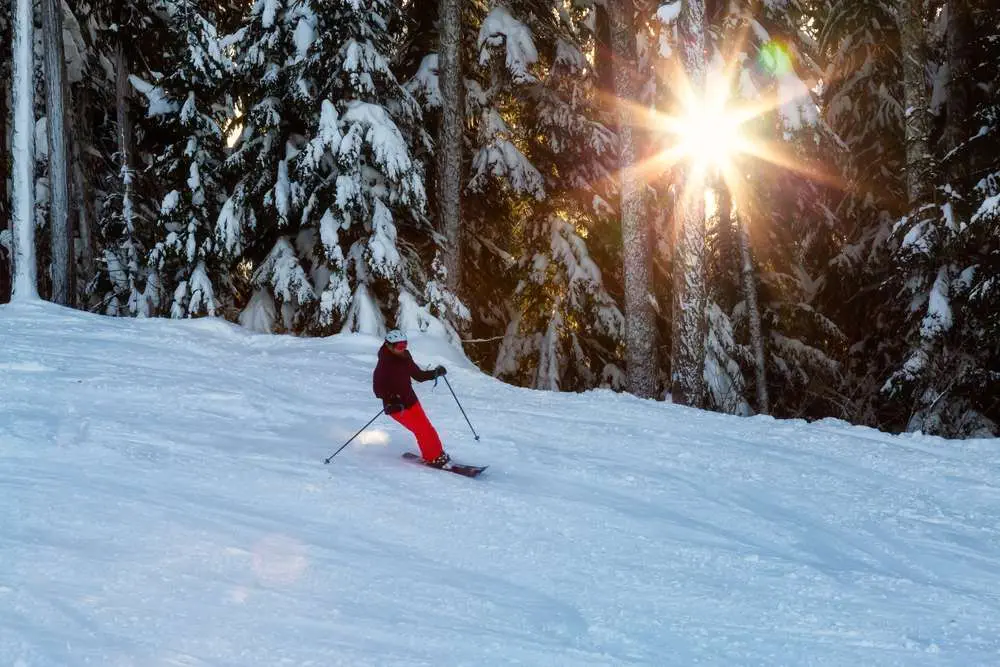 The Canadian winters are just magnificent. When you visit Killarney Provincial, there are more seasonal activities for your enjoyment.
You can go sledding and snowshoeing during the winter and have fun with your friends. 
The only hiking trails open during the winter are the Collins Inlet Trail, Chikanishing Trail, Freeland Lake, and George lake campground.
If you are wondering about camping during winter at Chikanishing trail, you don't need to worry about that. 
The park has six heated yurts and two camp cabins, which are perfect for your stay. The warm huts are available for day use with a wood stove to have a bonfire and relax.
10. Events and Festivals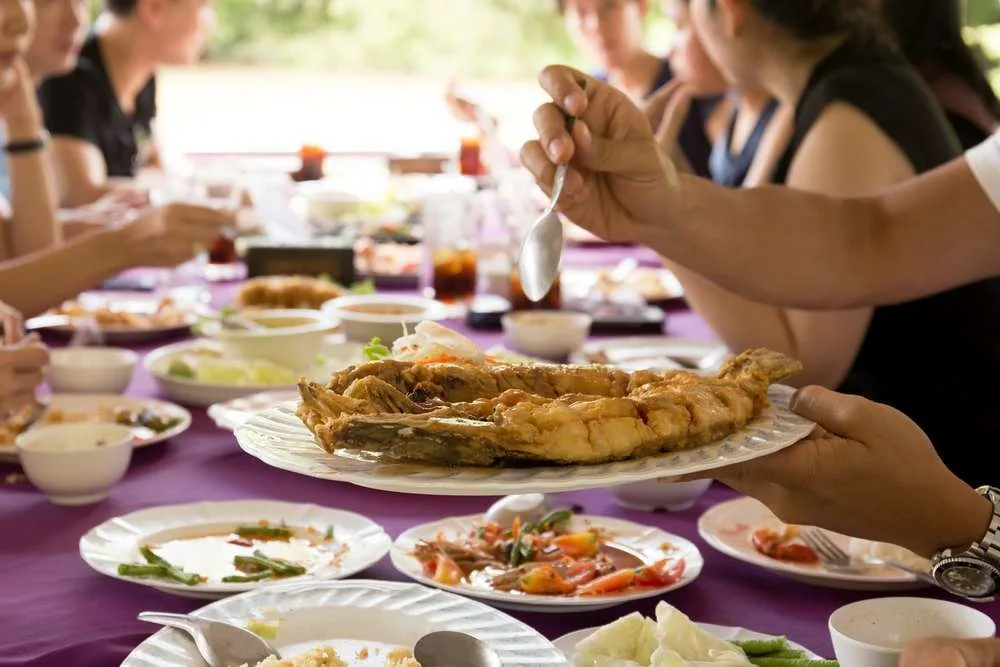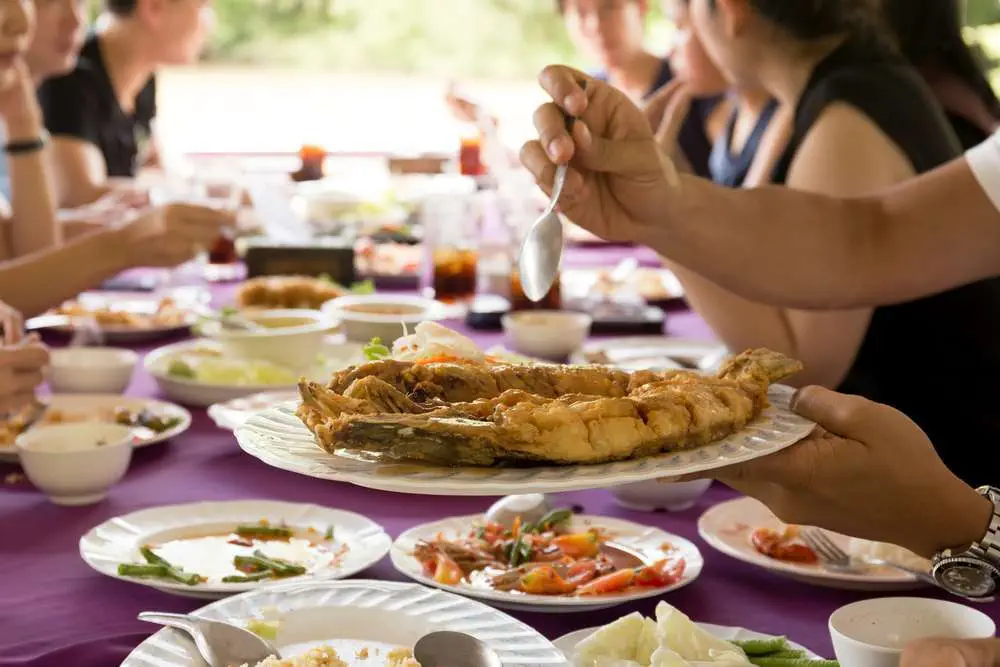 The park also hosts many events and festivals from time to time. Some games are organized during the summer and different activities during the winter.
During the summer, several art shows, musical concerts, sales, and workshops are organized inside the park. During the off-seasons, cleaning and plantation campaigns are organized.
In winter, specially organized and guided ski hiking trails and snowshoeing events are held, and the backcountry works to improve the interiors of the park. The park has an open office for research and study as well.
If you visit Killarney backcountry sites, you must attend the annual Fish Fry Weekend. This summer! The celebrations are a lot of fun; even better, you'll be helping a worthy cause. 
Enjoy live music all weekend long, dance your feet off to a live band outside, enter raffles and other competitions, and eat some great seafood. 
11. Photography
It's the most critical part and objective of going on a one-day road trip. Never forget to bring your camera along while roaming around in Killarney Provincial.
The park has spectacular views and is one of the most recommended places for photography enthusiasts. 
If you are into it, make sure to bring all the gear you need to make your travel vlogs, such as drones and camera stands.
You can also visit the Badgeley Island Rear Range Tower, situated on the island. The lighthouse marks the North Channel's entrance. In 2006, it received a designation as a Federal Heritage Building. 
It is not a road-accessible lighthouse like the Killarney West Lighthouse. You must get on the water to enjoy a beautiful view of it. If you're looking for a lovely body of water to explore, don't miss the chance to take a boat along the North Channel.
You may incorporate the lighthouse into your sightseeing because it is a very unforgettable experience.
12. Sightseeing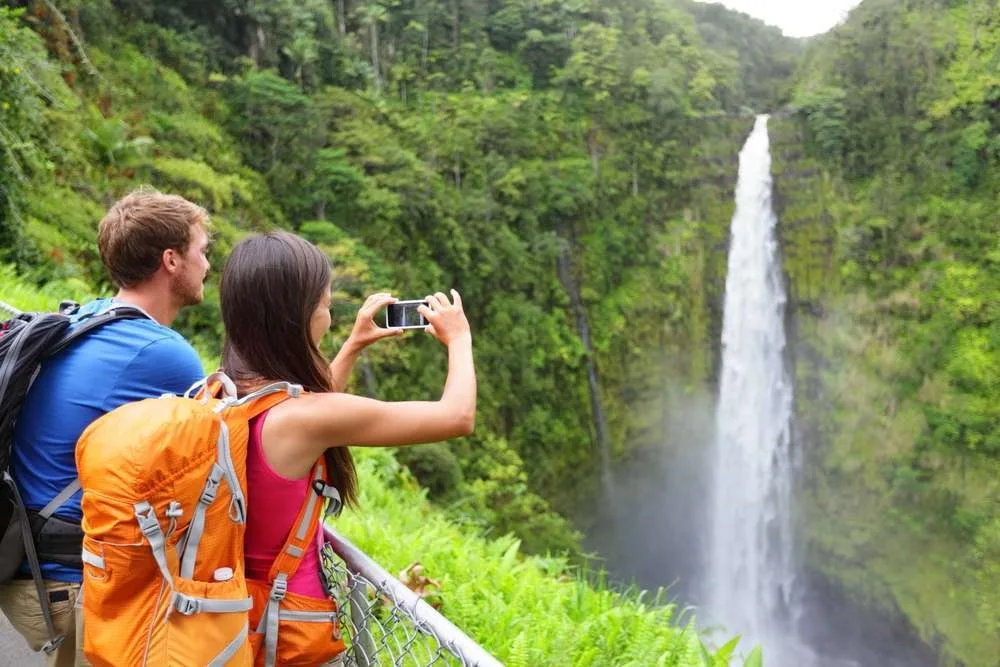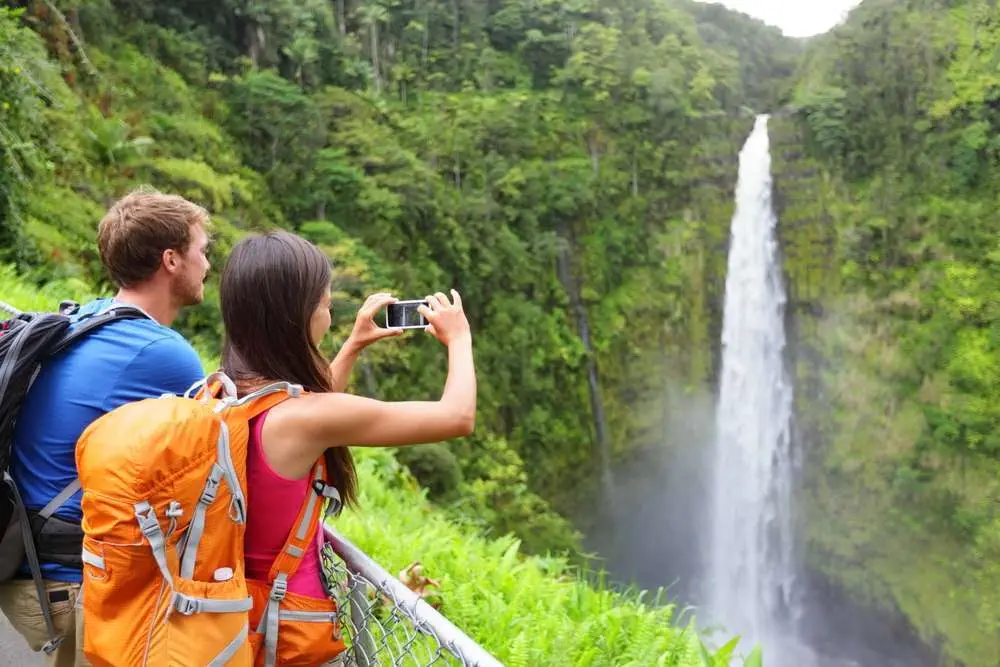 There's no argument about the sightseeing activity, as it is something you always do. Moving on to the park, the place has many beautiful views that can blow your mind.
There are lakes, a pink granite steep rock area, ridges, and a hiking trail, with mountains like La Cloche mountains in the background, covered in lush greenery during summers and a white wonder during winters.
Apart from nature and beauty, there are high chances of spotting the wildlife of Canada in some specific areas of the park. So, as amusing as it sounds, you also need to be a little careful.
Whether you are a young man or an older woman looking for a relaxing time, the park has lots of things for everyone. There is no limit on the number of activities that can be done inside the park.
Bring your stuff, like paintings, books, binoculars, sports equipment, and fire pit materials, and have a great day at Killarney Park.
If you are planning to stay nearby, many roofed accommodations are available with cool features like bunk beds and hot pools. Do check in with their check-in and check-out times for your convenience.
It is a great weekend getaway for those in Canada's busy cities. Make your next getaway a memorable experience today. Put Killarney on your bucket list.
Frequently Asked Questions
a) Which activity, in particular, is Killarney Provincial Park renowned for?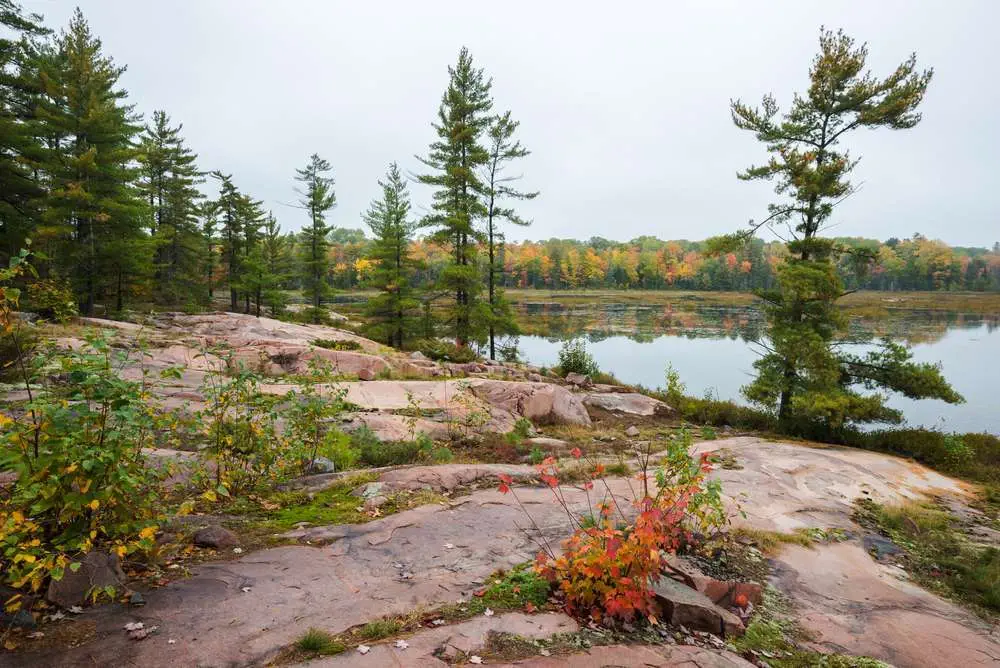 Killarney Provincial Park is a popular place for canoeing. Some people come here to head out on multi-day trips into the backcountry or onto Bell Lake, which is the most popular place in the park for people who simply want to enjoy a day or a couple of hours of paddling.
b) How to reach Bell Lake?
Killarney Kanoes on Bell Lake can be reached by renting canoe rentals from Killarney Kanoes. If you're considering trekking to Silver Peak hike, you'll need to paddle board to the trailhead first.
After Bell Lake, this popular hike will take 4-5 hours. For canoeing, add about two or three hours. Of course, those times depending on your fitness level (for hiking and canoeing) and staying focused on the beautiful view while climbing.
Other than that, you can also try La Cloche Silhouette or the town of Killarney.
c) Is there accommodation at Killarney Provincial Park?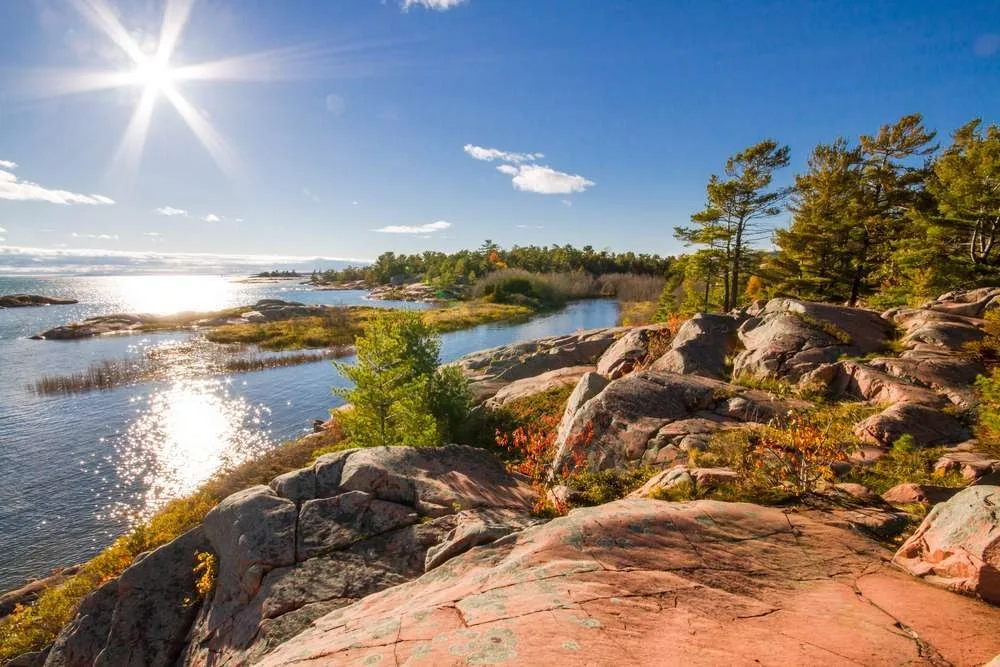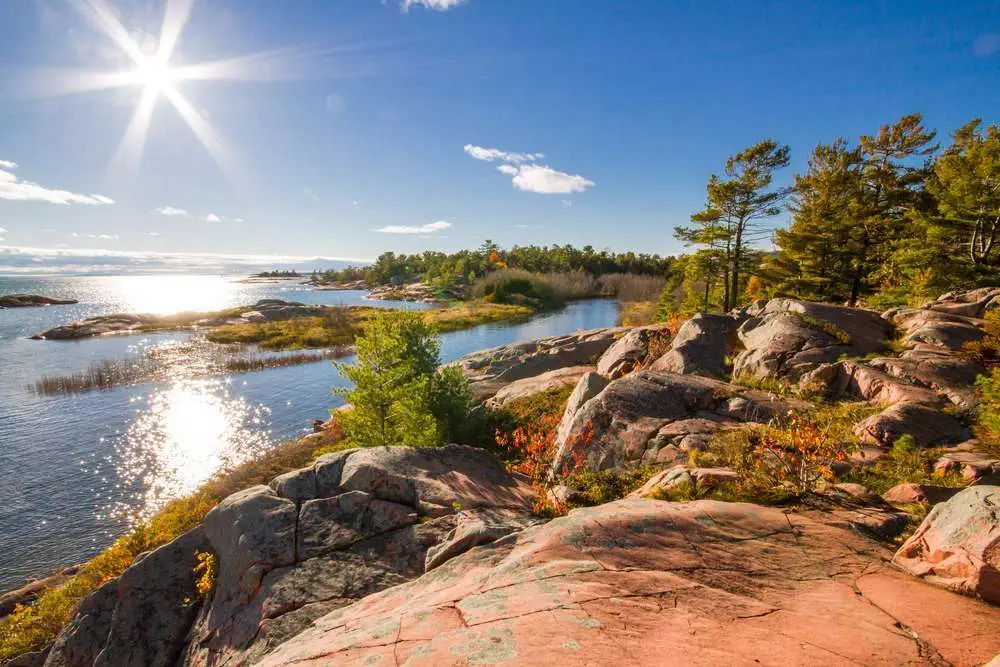 The Killarney Mountain Lodge and the Blue Mountains are the best places you need to go. The Killarney mountain lodge combines all the amenities with that classic log and pine Killarney lodge atmosphere to ensure your stay is comfortable.
A room, a cabin suite, a parking lot, or even a chalet are available. The Killarney Mountain Lodge also offers some fantastic dining alternatives, and it is naturally close to all the exciting activities that Killarney has to offer.
Remember that you can only make campground or campsite reservations by calling and talking to the park directly. Only the park warden can allow you to stay in the country camping or the remoteness of the Killarney area.
Also, for the best dining experience, go to the Sportsman's Inn Resort's dining room & marina in Killarney. The delicious, unique dishes will satisfy even the pickiest food enthusiasts in your group.
The restaurant overlooks the marina and features live music every Friday and Saturday during the summer.
The inn has lovely lodgings, including bunk beds, and since the Harbour is close by, you may spend your spare time watching the boats arrive and depart. Oh, and if you require accommodations, they also have them.
d) Is there any Bear we need to worry about?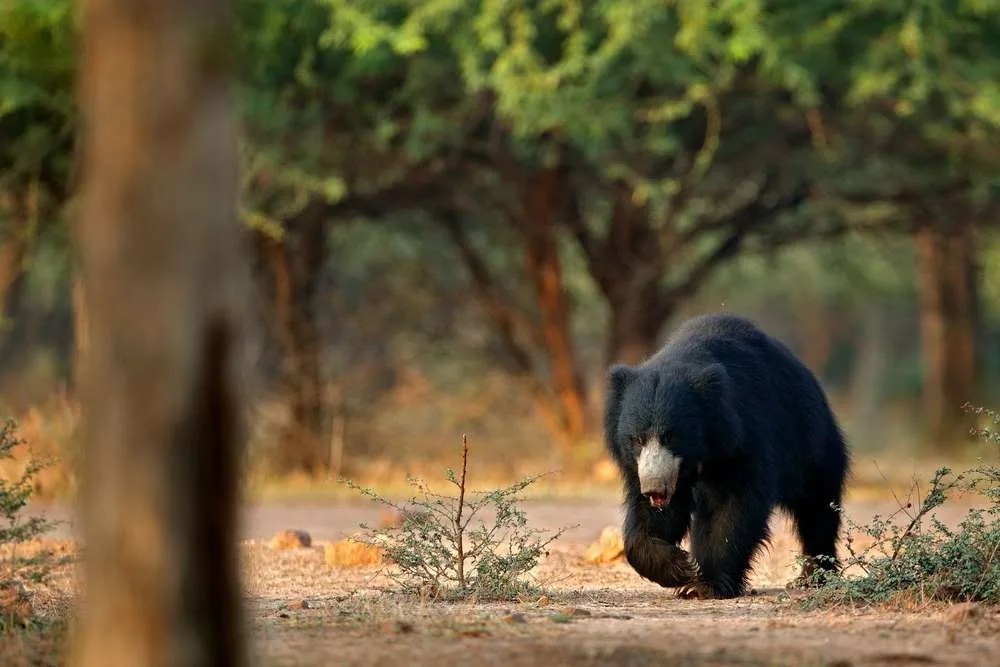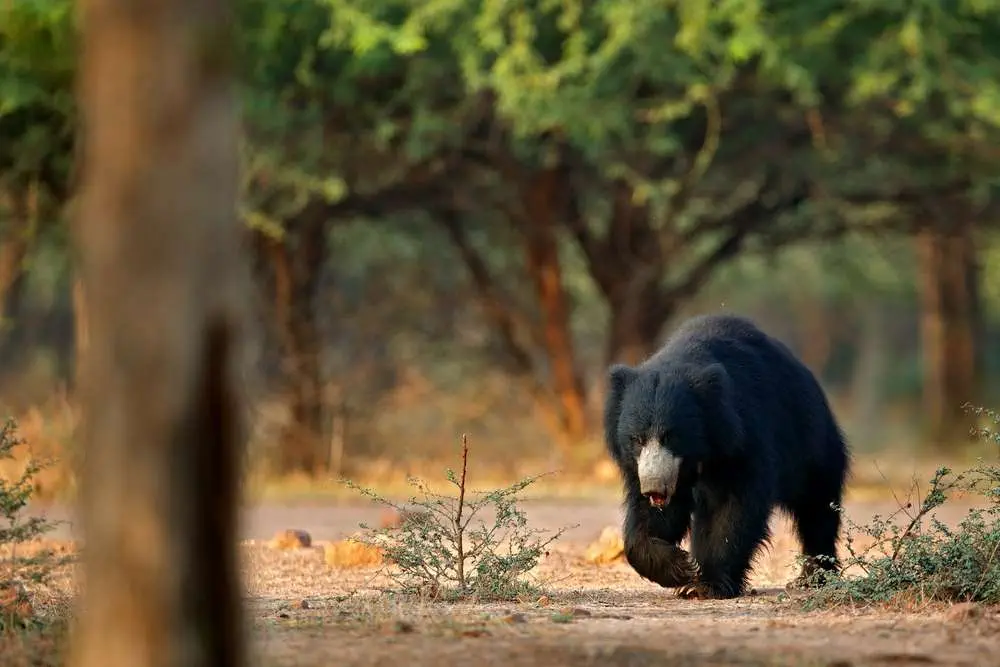 It's not unusual to see a bear, but it doesn't happen often. Although it's exceedingly rare that you'll encounter one, be wise.
Hanging food, making noise on the portages, being aware of your footing, and not sticking your hands into holes at random are all good ideas. Also, Don't forget to bring toilet paper with you.
Silver Peak is reachable as a one-day trip from Bell Lake. The total distance from Bell access to the parking lot is 11 km on foot and 6 km kayaking.
If you have anything more to add, please feel free to share your thoughts with us!
Suggested Reads
7 Best Killarney Camping Sites To Visit This Summer
As an Amazon Associate, Icy Canada earns from qualifying purchases.
[amazon_auto_links id="81298"]
The Icy Canada team strives to create content that matters. It's why our content is written by travel writers, authority experts, well-known authors, and niche experts. Our content is also periodically reviewed by expert authors for accuracy and trustworthiness.
As an Amazon Associate, Icy Canada earns from qualifying purchases. [amazon_auto_links id="81298"]