If you're looking to have an amazing evening, take a look at the Candlelight Open Air: The Birth of Soul, bringing euphonious live music to Toronto and captivating you. Organizers promise it to be a multi-sensory musical experience, in the open air! 
The musical fiesta will take place on July 27, 2023, at Evergreen Brickworks in Toronto. The timings are 7:45 p.m. and 9:45 p.m.; you can select the time according to your preference. 
The venue, like other Candlelight concerts, will be illuminated with a sea of candles and is sure to create magical surroundings. It's the perfect tribute to the music legends. 
1. About Candlelight Concert
Candlelight is now synonymous with bringing live musical magic to different locations. 
You can now get to experience the surreal magic of live musicals in Toronto. If you love African-American gospel music, rhythm and blues & jazz, then this event is a must-see.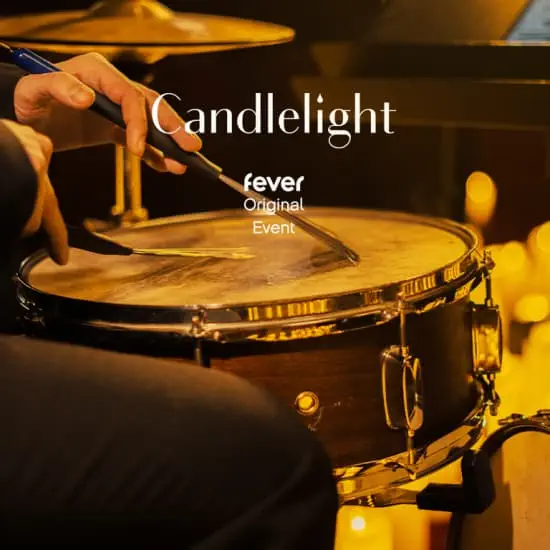 The legendary music of Ray Charles, Otis Redding, Sam Cooke, and Ben E. King will be performed by talented musicians. 
2. The Program
The amazing Candlelight event's tentative program includes What'd I Say, Twisting the Night Away, These Arms of Mine, Hallelujah, I Love Her So, I've Got A Woman Stand By Me and many more.
To get to experience the most iconic and celebrated singers' music is such a dream come true.
The performers for the event will be PureSoul Toronto. Female vocals, guitar, bass guitar, keyboard, and drums will be featured during the performance.
PureSoul Toronto is a dedicated and diverse talented musician who will enchant you during their performances.
3. Venue and Timing
The candlelight event will be held in Toronto at Evergreen Brickworks located at  550 Bayview Avenue in Toronto, from July 27, 2023.
The organizers chose Toronto's one of the best heritage buildings, which will elevate your experience of the event.
While purchasing your ticket, you will get to choose the time between 7:45 p.m. and 9:45 p.m.
4. Duration 
The event will be about 65 minutes, and the door will open 45 minutes before the event starts.
5. Age Requirement and Accessibility 
The minimum age requirement to attend the event is 8 years of age or older and anyone under the age of 16 needs to have an adult to be assisted by.
Since Evergreen Brickworks is inclusive, they are AODA-compliant.
6. Seating Arrangement 
As per the rule of event management, the seats are assigned to first-comers which means it is based on a first come, first served.
7. Get Tickets Now
Give a tribute to the genre's biggest stars, and spend a magical evening with your loved ones. Purchase your tickets for this amazing musical concert from feverup.com.
The costs vary according to each zone. There are two options to choose from: the Sunset Show (7:45 p.m.) and the Late Show (9:45 p.m.).
The price of Zone A for the sunset show and late show is CA$ 70.00 per person. For Zone B, it is CA$ 60.00 per person, for Zone C, it is CA$ 50.00 per person. And its costs CA$ 40.00 per person for Zone D.
8. Experience the Birth of Soul Music Event in Toronto  
What: A musical event by Candlelight featuring the Birth of Soul.
When: Thursday, July 27th, 2023.
Where: At Evergreen Brickworks located at 550 Bayview Avenue in Toronto.
Time: 7:45 p.m. and 9:45 p.m.
Tickets: You can purchase them online here.