They say there are two kinds of people in the morning. The ones who wake up early, work out, shower, and then make breakfast for themselves make up the first group of people. Then there are others, AKA "Not a morning person."
So what happens if you dozed off and didn't have enough time to make breakfast? You start your day with a late breakfast, an early lunch, or "BRUNCH." 
Now, if you are in the beautiful city of Vancouver and are looking for places to have the best brunch in Vancouver, then we have your back. 
Here is a list of places to have the best brunch in Vancouver:
1. Café Medina
Our first pick for the best brunch in Vancouver is Café Medina. The Café doesn't offer the basic chicken and waffle brunch menu. Why? 
The dishes offered are unique and tasty—the Mediterranean-inspired cuisine that they over will blow your mind. The avocado toast is highly recommended as it comes with House-made Tomato Salsa.
The Waffles come with a variety of toppings that you can choose from. We recommend you try out the waffles with white chocolate pistachio rosewater. Café Medina's braised short ribs and spicy Moroccan lamb meatballs are also a must-try.
Another of our best brunch Vancouver suggestions from Café Medina includes the Harissa Burger, which includes Sunnyside up Egg, Harissa Spiced Beef in a Grilled Pita, Grana Padano, Tomato Salsa, Hummus, Baba Ganoush, Organic Greens. The Harissa Burger also has a vegetarian version.
The ambiance of the café is soothing, and the food tastes divine. The service is also not too shabby. Although the prices are a bit on the upper side, the food is worth it. 
But having a hearty brunch from Café Medina does come with its difficulties. Make a reservation at least a week before, or you will have to wait for an hour to get a table here.
Café Medina is situated in downtown Vancouver and If you want to visit, here is the exact address: 780 Richards St, Vancouver, BC, Canada. 
You can book a reservation on Café Medina's website or give them a call. The Café is usually packed, so if you are looking for a quiet place, we suggest you check out some of the spots from the rest of the list.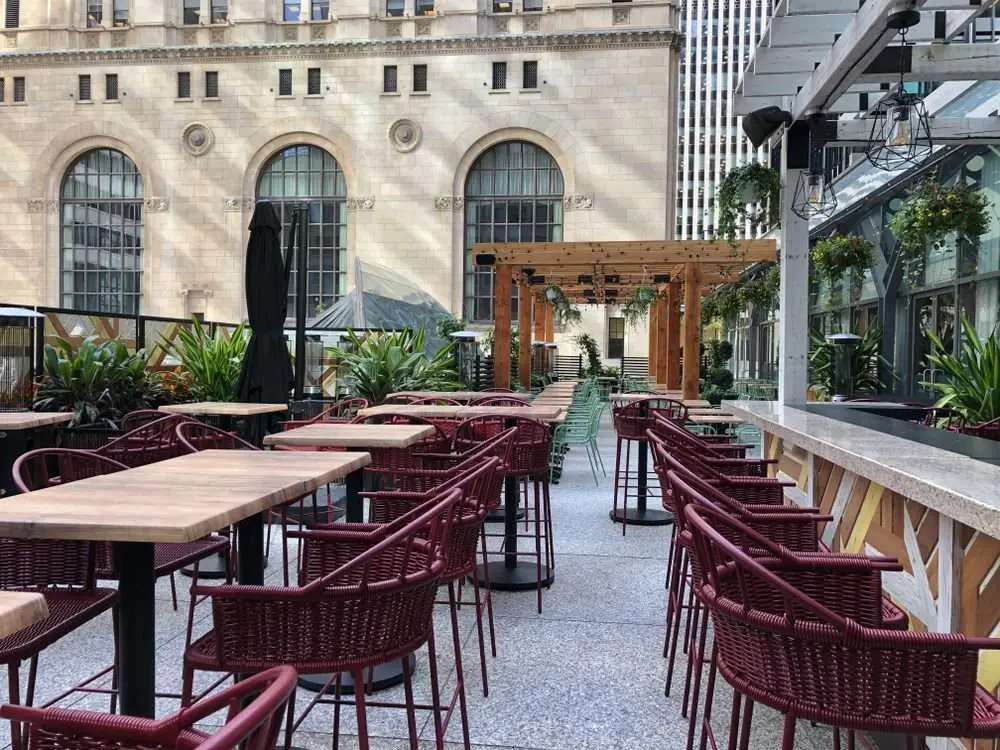 2. Jam Café YVR
Our next pick on this "best brunch Vancouver" list is Jam Café YVR. Whether it be a Sunday Brunch with your gal pals or a weekday brunch with your work buddies, Jam Café is the place you are looking for. 
It is hands down one of the best brunch spots in Vancouver. They have a huge brunch menu you can choose from.
While you are at the Jam Café, try out their Charlie Bowl. It consists of crumbled buttermilk biscuits, hash browns, ham, bacon, roasted corn salsa, green onions, cheddar cheese, and pork sausage gravy topped with two sunny eggs. 
Prices are quite reasonable, so you wouldn't have to skip your visit due to money. Jam Cafe's Chicken French Toast might not be for everyone because of its maple bourbon BBQ glaze. 
But if you are somebody who likes some mystery in your food, we recommend you give it a try. If that's not the case, go for the Brioche French Toast. 
We also recommend you try out their pulled pork pancakes. Jam Café might offer the best brunch in Vancouver, but you might find yourself in many lines when you get there. 
But the pleasant service and delicious food will make you forget about the wait. While you are in line, the staff will let you know approximately how long you have to wait to get a table. The restaurant is situated at 556 Beatty St, Vancouver, BC.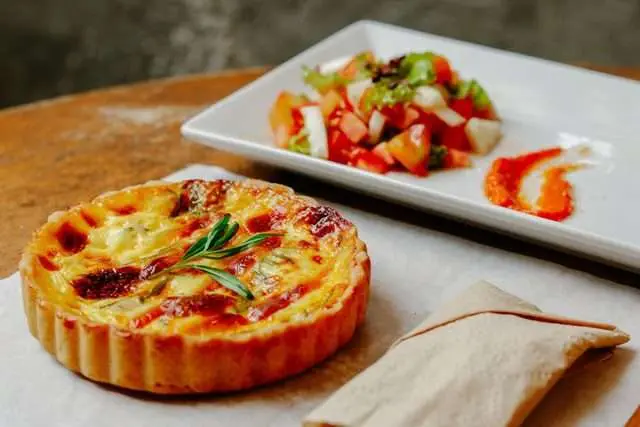 3. Egg & Co.
The 3rd spot on "10 Places To Have The Best Brunch Vancouver" goes to Egg & Co. They say that eggs make an excellent breakfast choice.
So why not have some eggs for your Sunday morning brunch?
Check out Egg & Co. Fraser Street, Vancouver, BC, for your next weekend brunch. They offer a wide variety of eggs benedict on their brunch menu. Our top picks are the back bacon benny and the scallop and chorizo crumble benny.
The variety of brunch dishes they offer is quite limited, but they are top quality. Other than the eggs, try out the cinnamon French toast, chicken, and waffles with the Chicken Karaage. 
The chicken pieces are the perfect blend of crunchy and moist, while the waffles are fluffy and crisp.
The decors and vibes of the restaurant are quite cute and pleasant. The staff is quite friendly and will give recommendations. They also have outdoor seating available to enjoy your food with a view. 
If you have any personal preferences or allergies, let them know so they can guide you through the menu.
Visit Egg & Co. the next time you are peckish in the late morning or early afternoon for Vancouver's best brunch. You can eat as much as you like in generous amounts. Try the Triple C coffee while you're there since Egg & Co.'s coffee is good.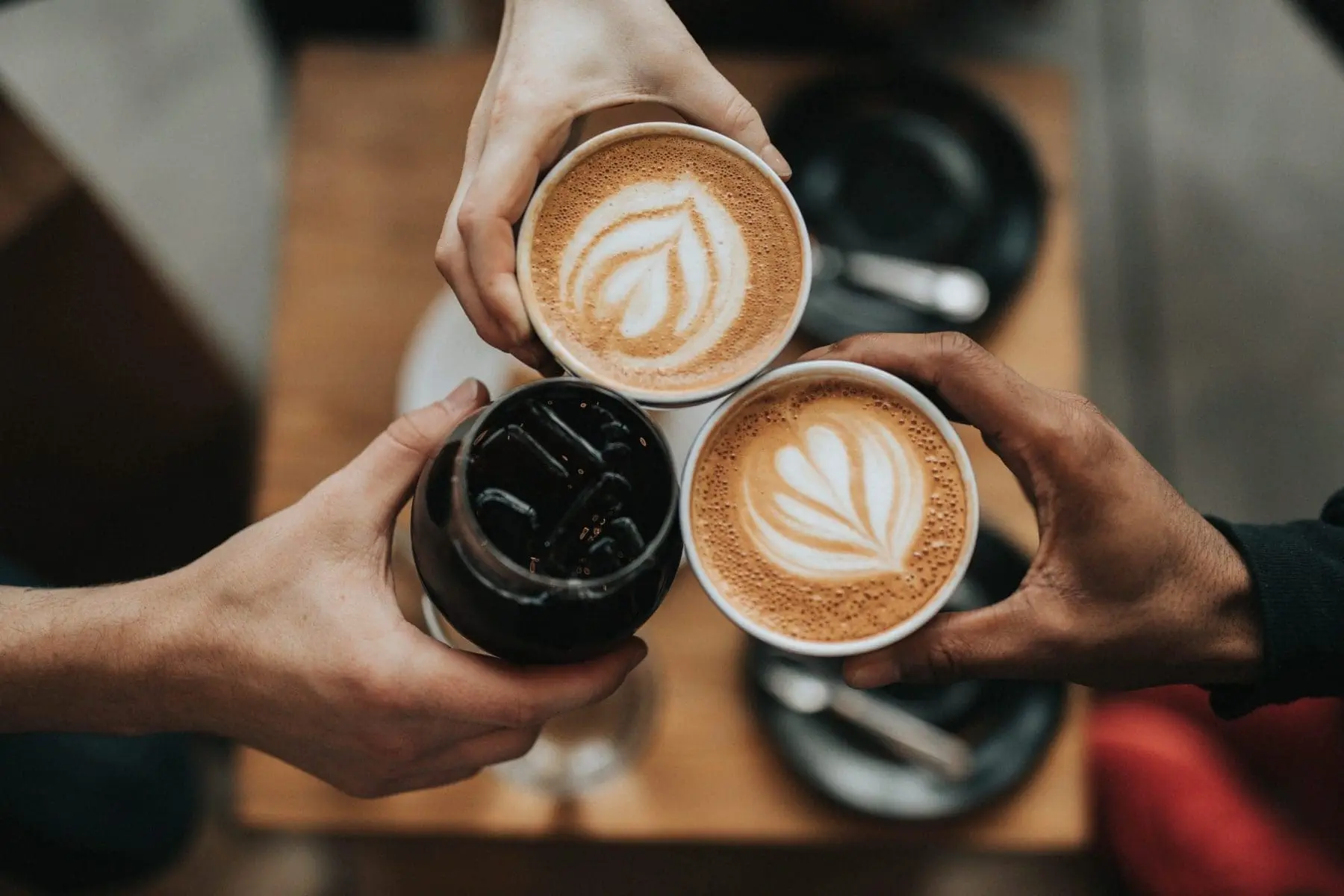 4. Templeton
Which is the next place on the "best brunch Vancouver" list? Templeton. Templeton is not like one of your classic brunch restaurants. 
But it is safe to say that it does offer one of the best brunches in Vancouver, BC. You can opt for anything from French toast to a breakfast sandwich,, as the diner menu offers many vegan and non-vegan options.
The venue gives off a nostalgic ambience with an antique fan, jukebox, and selection list at each booth. 
You get an old-school vibe from the server's attire and get nostalgic. They provide good service and are also quite amiable.
We recommend you go with the Big Ass Breakfast, which includes three eggs, your choice of bacon or turkey sausage or veggie bacon, French toast, or buttermilk pancakes with a side of roasted potatoes and toast. 
Also, might we add Templeton offer one of the best vegan buttermilk pancakes in town?
This meal would be the best brunch in Vancouver. Healthy and delicious. There is also a Keto Plate with only 5g net carbs. So if you are on a diet, this is the meal to order. 
It comes with scrambled eggs, bacon, smashed avocado topped with feta, and an arugula salad with creamy lime dressing. Since winter, top it off with a hot cup of hot chocolate with real whipped cream.
5. Havana Vancouver
Another one of the best brunch restaurants in Vancouver is this place called Havana. The restaurant is inspired by Cuban culture and is filled with music and poetry. 
It is the perfect place to eat brunch with your gang of friends. The place offers an outdoor patio that is covered and heated, and it's an ideal spot to enjoy a relaxing brunch on a sunny day. 
Havana is not specifically a brunch restaurant, but we added it to our list because of the delicious food they offer. The upbeat ambience and old Cuban vibes will repeatedly draw you back to this place. We highly recommend their Little Havana Brunch Bowl. 
This Bowl is the best brunch Vancouver has to offer. It includes brown rice, arugula + cabbage, tostones, chimichurri, local free-run poached eggs, mojo vinaigrette, avocado, and charred poblano cream sauce.
Another popular item in Havana, Vancouver includes the Enchilada Brunch Skillet. It comes with tomato + black bean rice enchiladas, chilaquiles Rojo, jalapeño jack + Oaxaca cheese, avocado, Pico de Gallo, cream sauce, and two poached eggs. 
The place also has several Brunch Beverages to choose from. Over the place offers fine dining and friendly service.
Even though the brunch menu they offer is delicious, it is the dinner menu you should check out of Havana, Vancouver. Make sure you go back there again to enjoy an amazing dinner with your family and friends.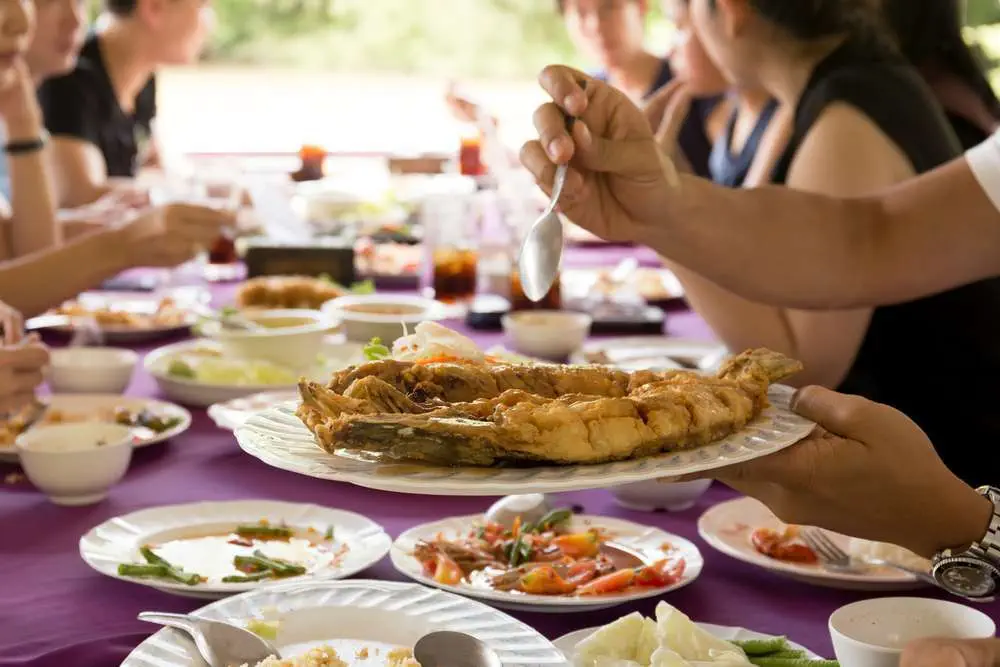 6. OEB Breakfast Co.
The next spot on our " places to have the best brunch in Vancouver" is OEB Breakfast Co. While you are in Vancouver, BC, you must stop at OEB Breakfast Co. at least once. 
The place serves familiar classics brunches, adding their little mystery to it, which leaves you wanting more. There are so many eggs benedicts to choose from but make sure you try the traditional benedict. 
To make it more Canadian chose to add Quebec dark maple syrup for an extra 2.25 bucks. If you are not a fan, then pick your choice from their different breakfast poutines. Another one of the top picks is the shrimp and lobster crepe.
To finish off your weekend brunch, add an extra sweet treat. We recommend you go with the Belgian waffles as your dessert choice. Also, add fresh whipped cream to your Belgian waffles for an additional three bucks. 
The breakfast table also comes with a large number of sides that you can pick from. The fresh and iconic cuisine the restaurant offers cannot simply be found anywhere else.
The restaurant comes with a nice view; the interior décor is bright and welcoming. The service is quick and efficient. If you go on a weekday, you might get a table quickly without much rush.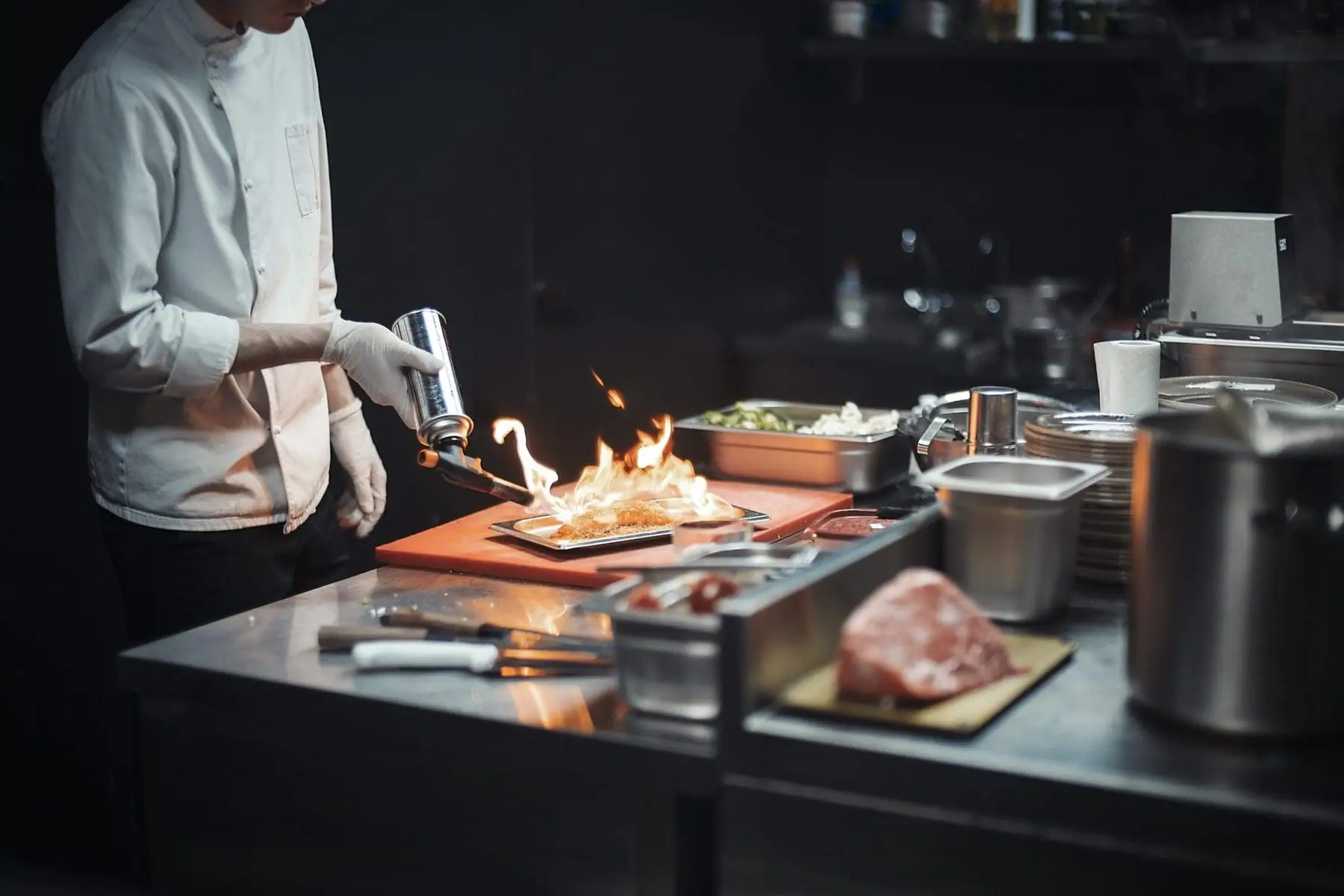 7. Cora Breakfast and Lunch
What is a breakfast chain like this doing in the best brunch Vancouver list? Well, let us explain. This is one of the chain breakfast places which has good quality food. They have several good options for breakfast and lunch menus. 
Breakfast usually contains a good portion of fruits, and they are surprisingly fresh. This place is good for both options: takeaway or dining in. Make sure you go in with an empty stomach.
The spot is located at the heart of downtown at 368 Robson St, Vancouver. If you are not looking for anything heavy and want to go with something sandwich, try out the Club, Tuna Melt, or Chicken Melt. 
Also, the poached egg with spinach from Cora Breakfast and Lunch is one of the top picks by their customers. There are plenty of other healthy options to pick from. 
The staff is polite and efficient. Also, there is not much waiting up to get a seat. Sometimes there might be a slight delay after ordering, but the food is worth the wait. This is why it made it to the best brunch Vancouver list.
Even though the brunch options are tasty and of good quality, don't expect to be wowed by their drinks as it is not quite up to the mark. 
The food will not disappoint you, so visit this place for your next weekend brunch in Vancouver with friends and family.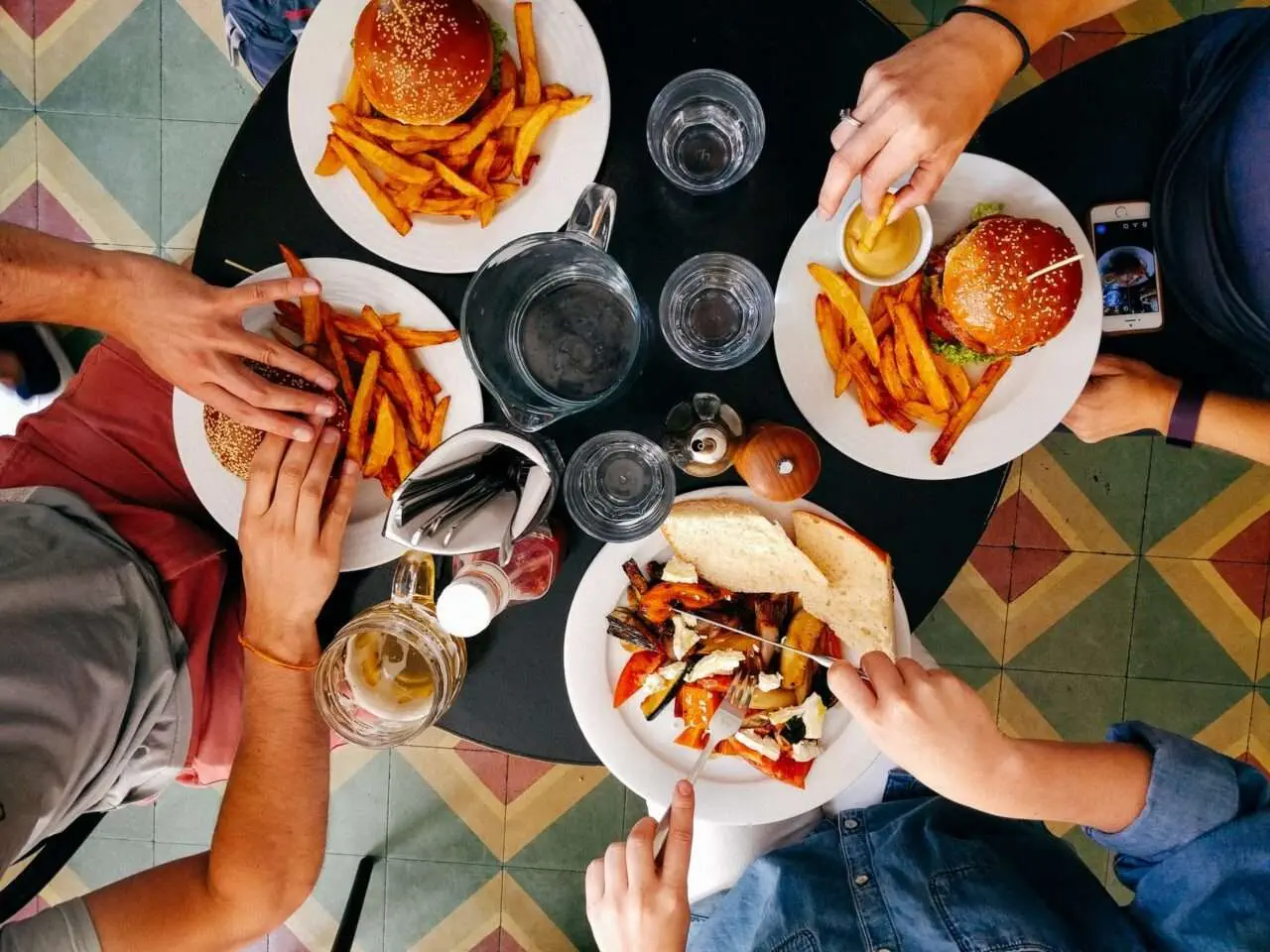 8. Catch 122 Café Bistro
Where to have the best brunch in Vancouver? Café 122 Café Bistro will always be one of the answers to this question.
Why? Let us find out. They serve contemporary Canadian meals in a rustic-chic space. The raw wood and metal radiate warmth and comfort. It is the perfect spot to enjoy a classic brunch on a rainy day.
The pulled pork belly benny is a must-try. It comes with homemade herb buttermilk biscuits, poached eggs, roasted new potatoes, Hannah Brook greens, Salsa Verde, and Hollandaise. 
The hollandaise sauce is what adds a twist to the tale. When you take one bite of this fresh and delicious meal, it will feel like you have a little bit of paradise in your mouth.
If you are vegetarian, go for the cauliflower benny, which comes with Smoked cheddar & cauliflower croquette, smoked tomato jam, carrot puree, sautéd mushroom, pickled cauliflower, poached eggs, hollandaise sauce, and organic greens.
If you have a sweet tooth, then choose from the dessert options. We recommend you go with the Ferrero Rocher petit gateaux. 
The dessert comprises Hazelnut dacquoise, almond praline chocolate wafer, salted caramel, dark chocolate mousse, and dark chocolate glaze. 
The Café is situated at 122 W Hastings Street, Vancouver, BC. So stop by the next time you look for a good brunch in Vancouver.
9. Forage
What makes Forage stand out among the other recommendations is that they add their sophisticated enhancements to basic brunch recipes. This is why Forage has been consistently ranked in almost all of the best brunch Vancouver lists. 
While savouring the restaurant's mouth-watering dishes, have some sparkling wine to spice up your day.
The wine menu is imaginative, and the wine you find here is just the best. The food they serve is exquisite, and one bite will make you realize the passion with which it was prepared. 
It is located on Robson Street, which happens to be one of the busiest streets in downtown Vancouver. No wonder the place attracts a lot of customers.
The prices are not exactly low. But the quality of the food they serve is top-notch. The westernized interior design and décor show off nothing but pure class. 
Forage's mushroom omelette is highly popular and has been heavily praised by the locals. So even if it is a little expensive, it is money well spent. Now, what to order? 
 We also recommend you try the pancakes, which have considerably good reviews.
The servers are attentive and knowledgeable. Since the place can get a little crowded, try to make a reservation beforehand to avoid a long wait. So next time, head to Forage to have the best brunch in Vancouver.
10. Twisted Fork
Last on the "Best Brunch Vancouver" list, but not exactly the least, is Twisted Fork. The brunch this place offers is exceptional. Situated on Carrall Street, Twisted Fork is the perfect ending for this list. 
This place understood the assignment. They have vegetarian, vegan, and gluten-free options on their menu. They know how to make brunch a fun experience for the customers.
Brunch is available every day from 9 am to 3 pm. There might be a little wait to get a table, but the food is worth the wait. 
It is a cute and cosy place. They always put on some 90s pop music that makes you feel like you are taking a trip down memory lane.
The portions they serve are really large. One plate is enough to feed two or more, so make sure you bring a friend. 
If you come in with an empty stomach, you will leave with a full belly and a happy mind. What makes this place special is its selection and quality of Brunch drinks, which is just amazing.
The service? Well, the restaurant is a bit understaffed. But the servers are nice and fun. The restaurant is the core of Gastown and also comes with a view. 
It would help if you tried out the scones as it is one of the customer favourites and has high reviews. Once you visit Twisted Fork, you will keep returning to enjoy its delicious food.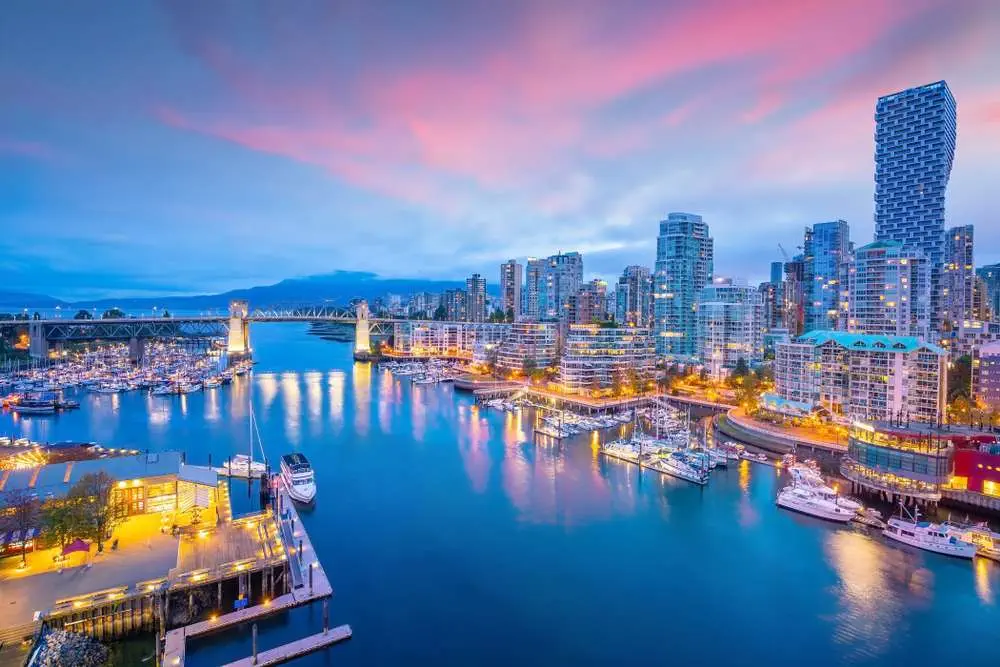 Closing Thoughts
The best brunch Vancouver list has ended; if you did not find your favourite place on our "10 Places To Have The Best Brunch Vancouver" list, don't worry; everyone has different tastes and opinions.
 So your pick of the best brunch Vancouver might differ from our choice of best brunch Vancouver. We recommend places that offer extensive brunch menu, dining room, cafe medina, fried eggs, jam cafe, brunch places, and breakfast pasta.
It also has so many restaurants that it is impossible to put them all on one list. It is up to you to go to all those places and figure out which is the best brunch Vancouver has to offer.