A maple leaf, which takes up a lot of room on the Canadian National Flag, is one of the various points of pride of Canada; it is no surprise that this leaf is loved, respected and celebrated in all its forms. This fascination and adoration can be observed in the traditional festival of Canada, the Maple Syrup Festival, which is observed in the month of March across the country.
1. Maple Syrup: Canada's Liquid Gold
Maple syrup is a natural sweetener made out of sugar maple trees' or the transporting fluid. It is extensively used throughout the United States, Europe and of course, Canada; as a topping on Waffles, Pancakes, French toast and Oatmeal. It is also extensively used as a flavouring and sweetening agent in Baking.
Maple syrup is loved by elders and children alike, due to its nutritional values and heavenly sweetening qualities.
2. Top Maple Syrup Festivals: Celebrations of Sweetness
Maple, the pride of Canada, is celebrated through the maple syrup festival, which takes place from late February to early April, during the springtime (with March being the peak month for celebration: mainly on weekends).
Families enjoy demonstrations and activities such as campfire, real maple syrup extraction through a tap, and maple syrup consumption and have the sweetest time during March break. This festival is commonly organized by a maple farm in the area and is completely family-friendly. In every area, the dates may differ, but it is commonly observed on weekends to maximize the fun!
Now, let's have a look at some of these maple syrup festivals!
2.1. Elmira Maple Syrup Festival
This Maple Syrup Festival is held in Elmira, Ontario, Canada.
This festival first began in the year 1965, when public participation was much more enthusiastic than expected, with a whopping crowd of about 10,000 people.
With time, its popularity grew to make it the largest single-day Maple syrup festival, as recorded in the Guinness Book of World records, in the year 2000; with visitors from across the world.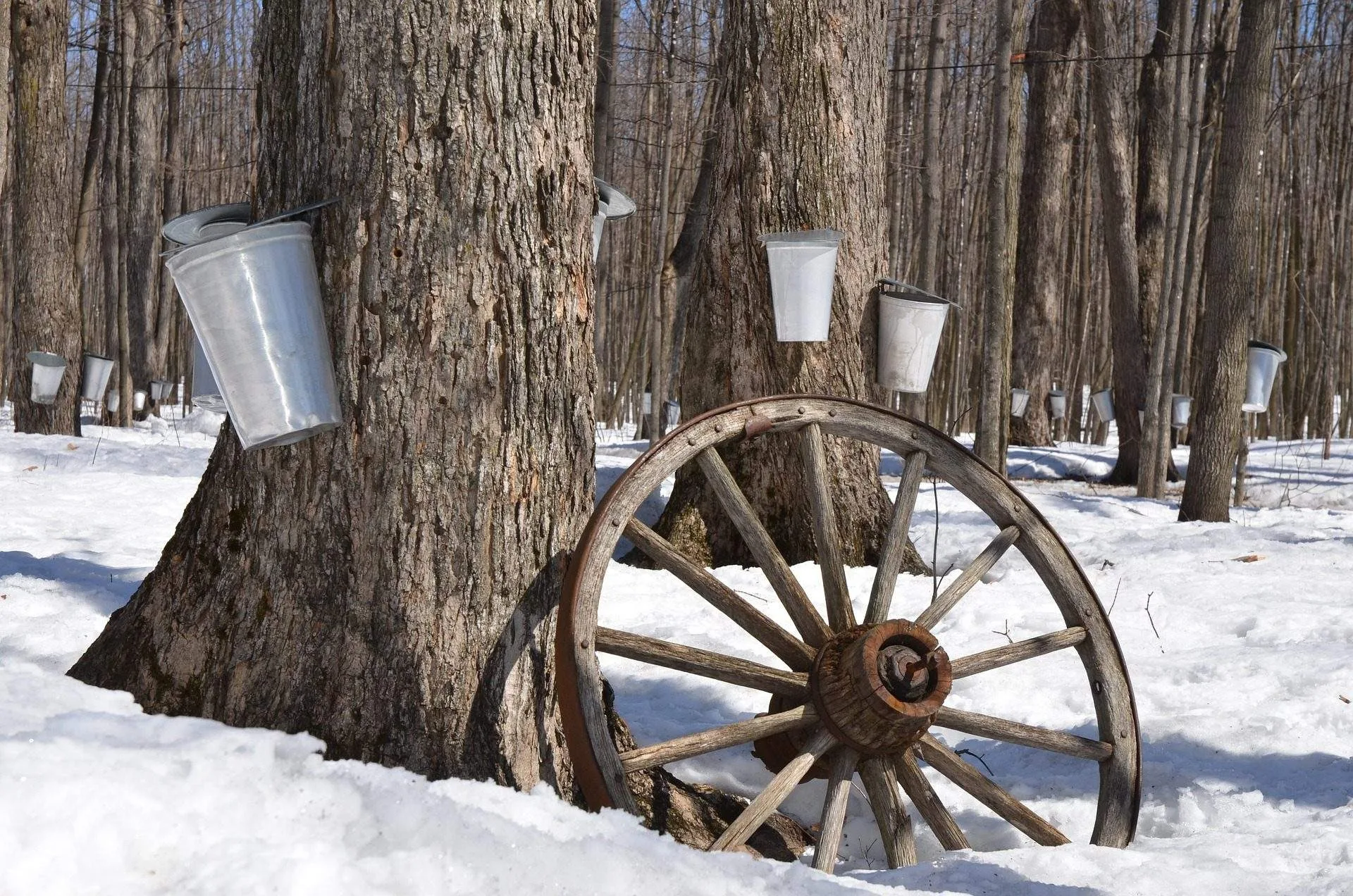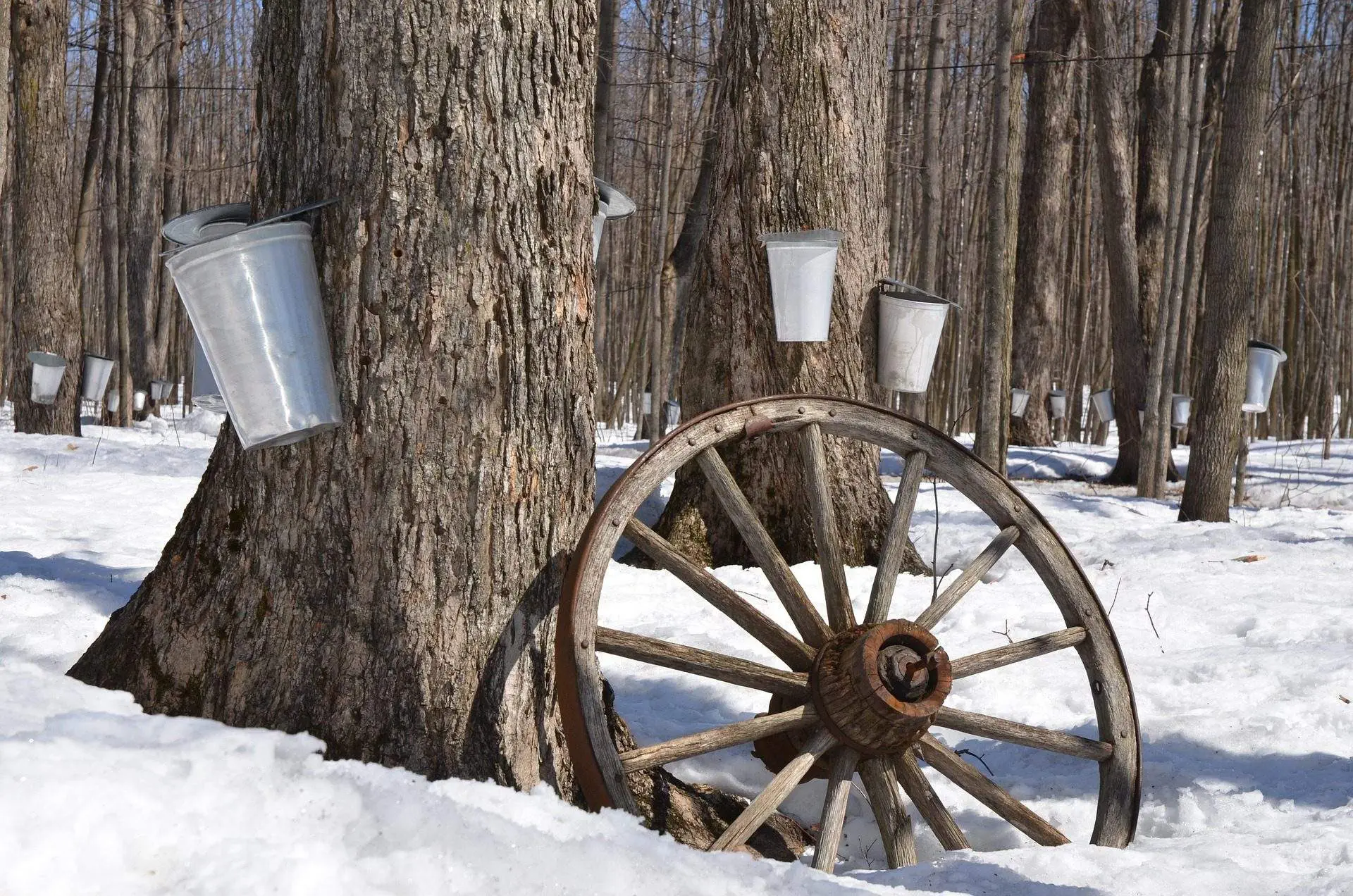 Various sweet treats such as pancakes and homemade toffees are served, and special family fun activities are organized, including sugar bush tours, arts and crafts and log sawing. Tourists can also buy souvenirs here, as the town's main street is closed up for the day, just for the sake of this grand festival which is held in the beautiful season of spring!
Just when you think this cannot get any better, it does: all the proceeds collected are returned to the community via charitable and non-profit organization donations.
Also, it is one of the largest platforms in Canada that is targeted to highlight local businesses of Canada. So, you can have fun, all while making your contribution towards great causes!
2.2. Sugarbush Maple Syrup Festival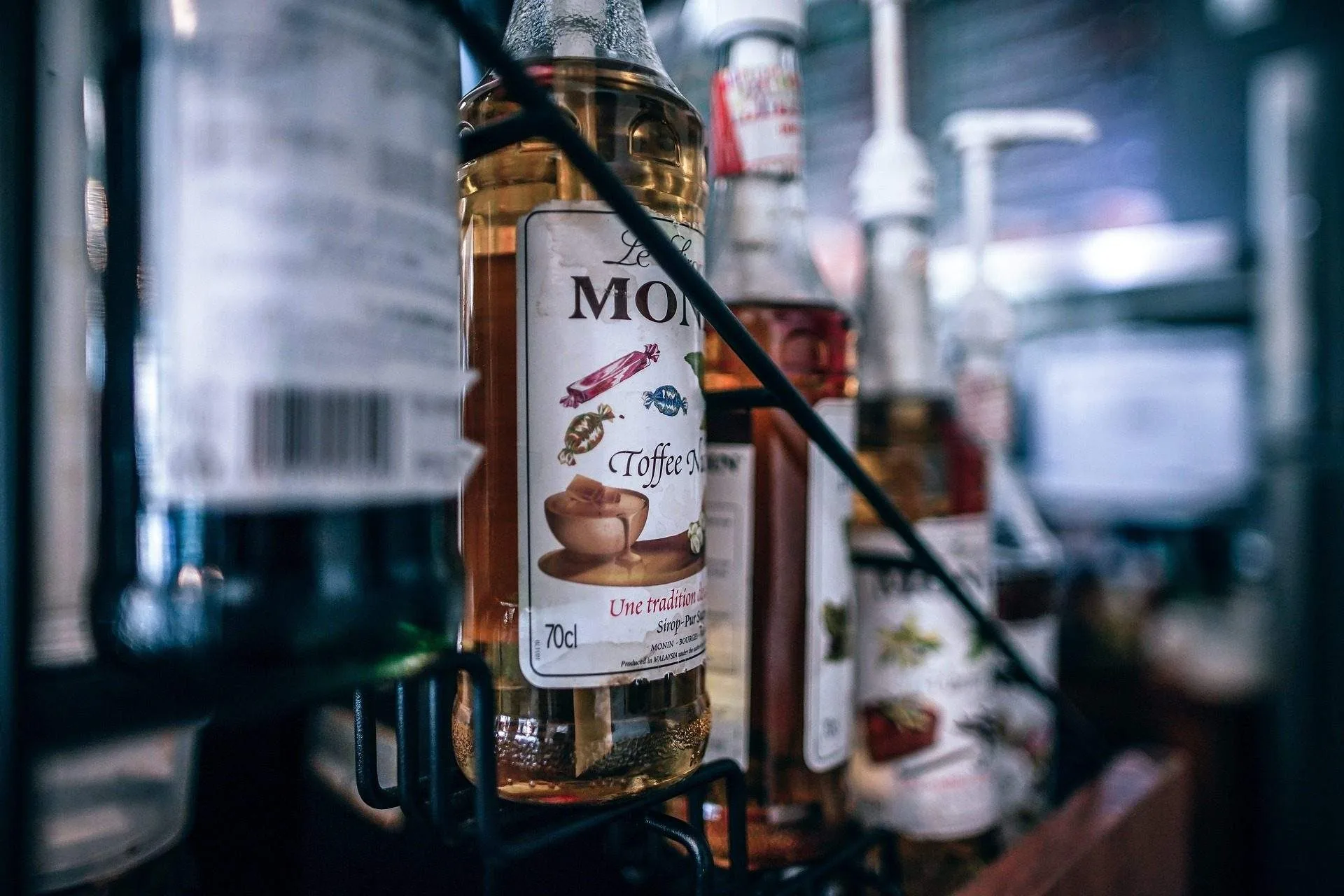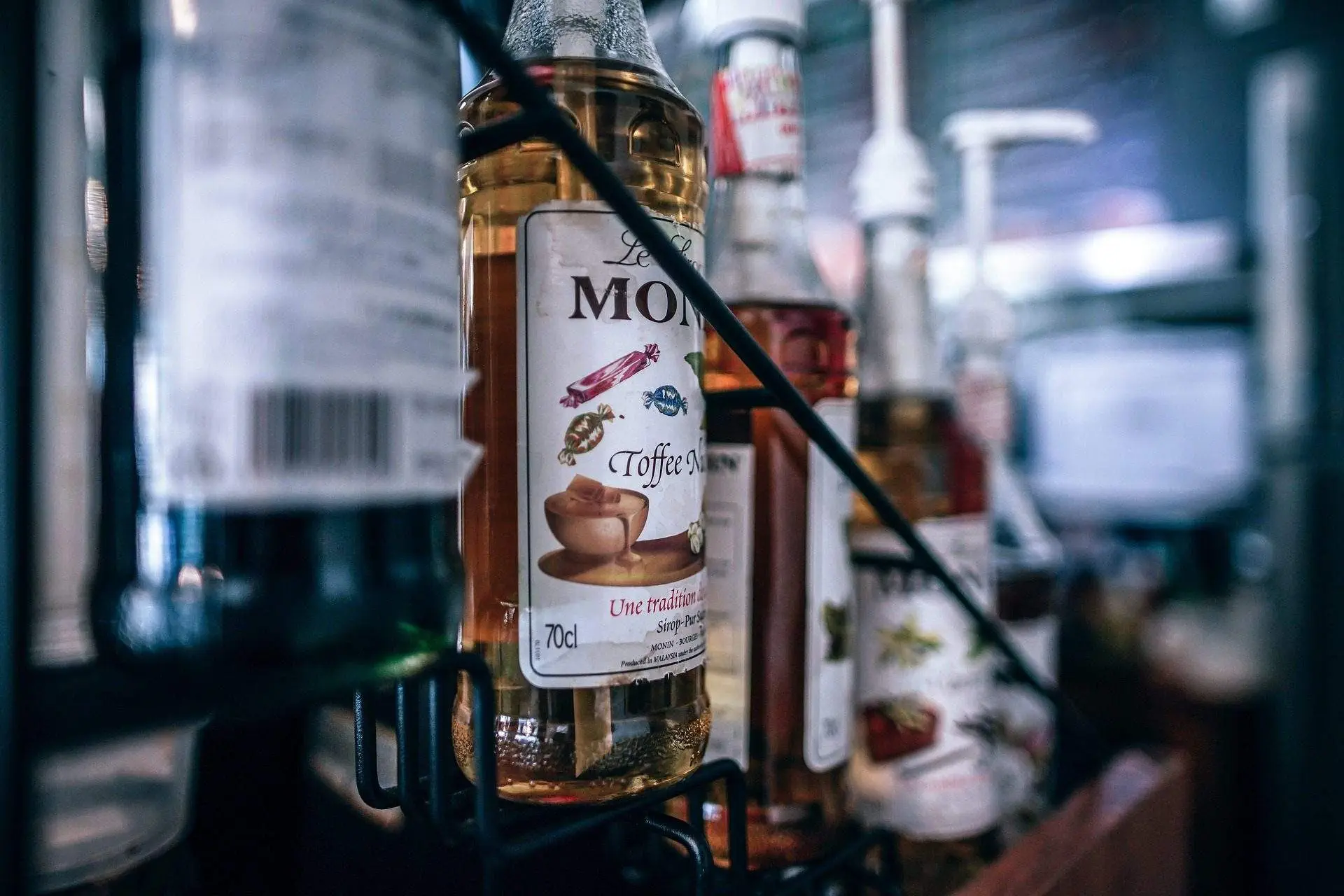 The Sugarbush Maple Syrup Festival takes place in the Terra Cotta Conservation Area, in Toronto city, Ontario. The venue for the event is Island Lake Conservation Area, where people can enjoy various demonstrations of real-time syrup extraction, and special family fun activities like visits to maple shops, games, mazes, a wagon ride and guided tours and walks through the sugarbush area.
This festival called the Sugarbush Maple Syrup Festival is organized in three locations: the other two being Kortright Centre for Conservation (Woodbridge, Ontario) and Bruce's Mill Conservation Area (Whitchurch-Stouffville, Ontario); through a partnership with Credit Valley Conservation.
This festival is filled with maple magic and will make your weekends and march break much more memorable and sweet. The sweetness will make you march around with happiness!
2.3. Purple Woods Maple Syrup Festival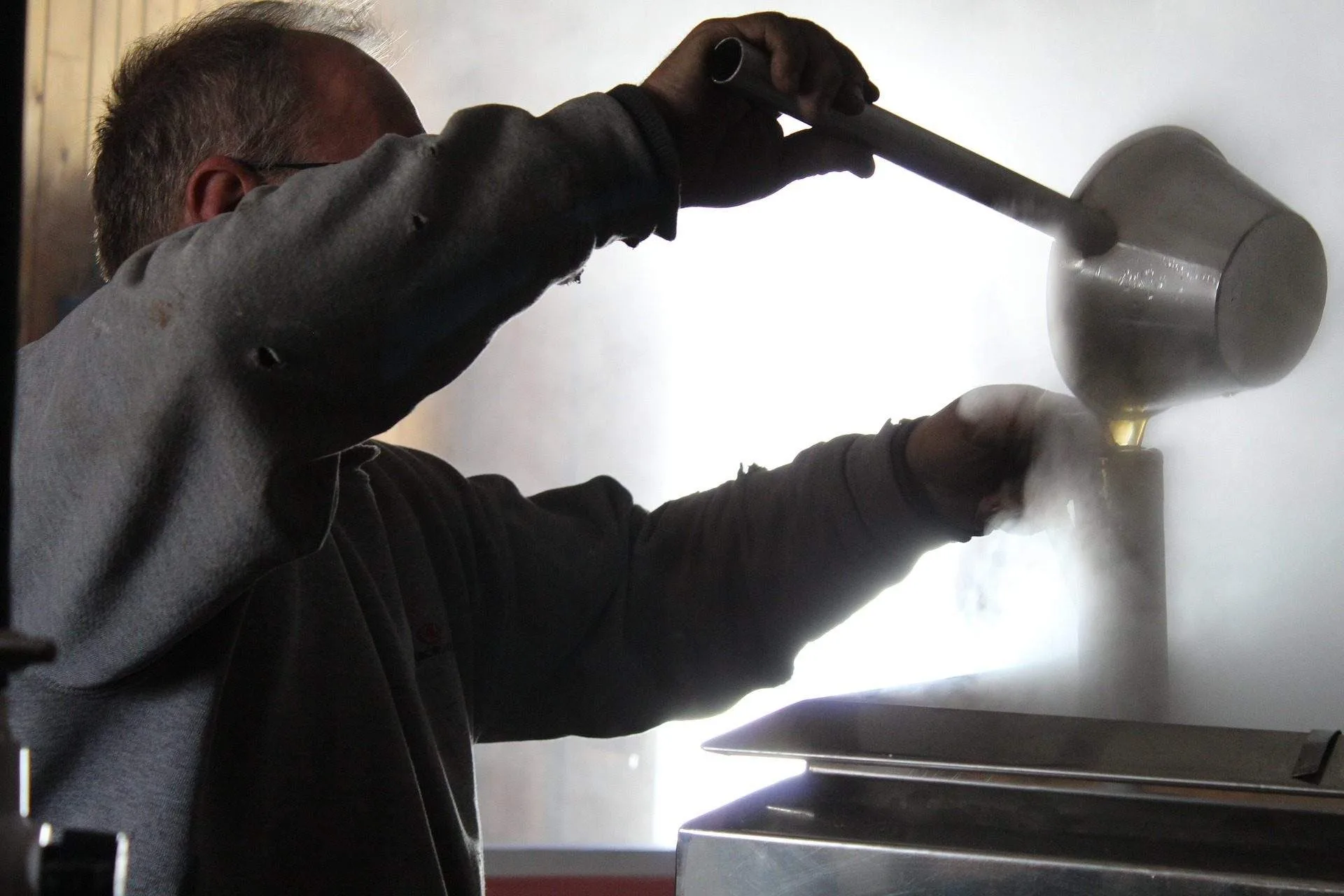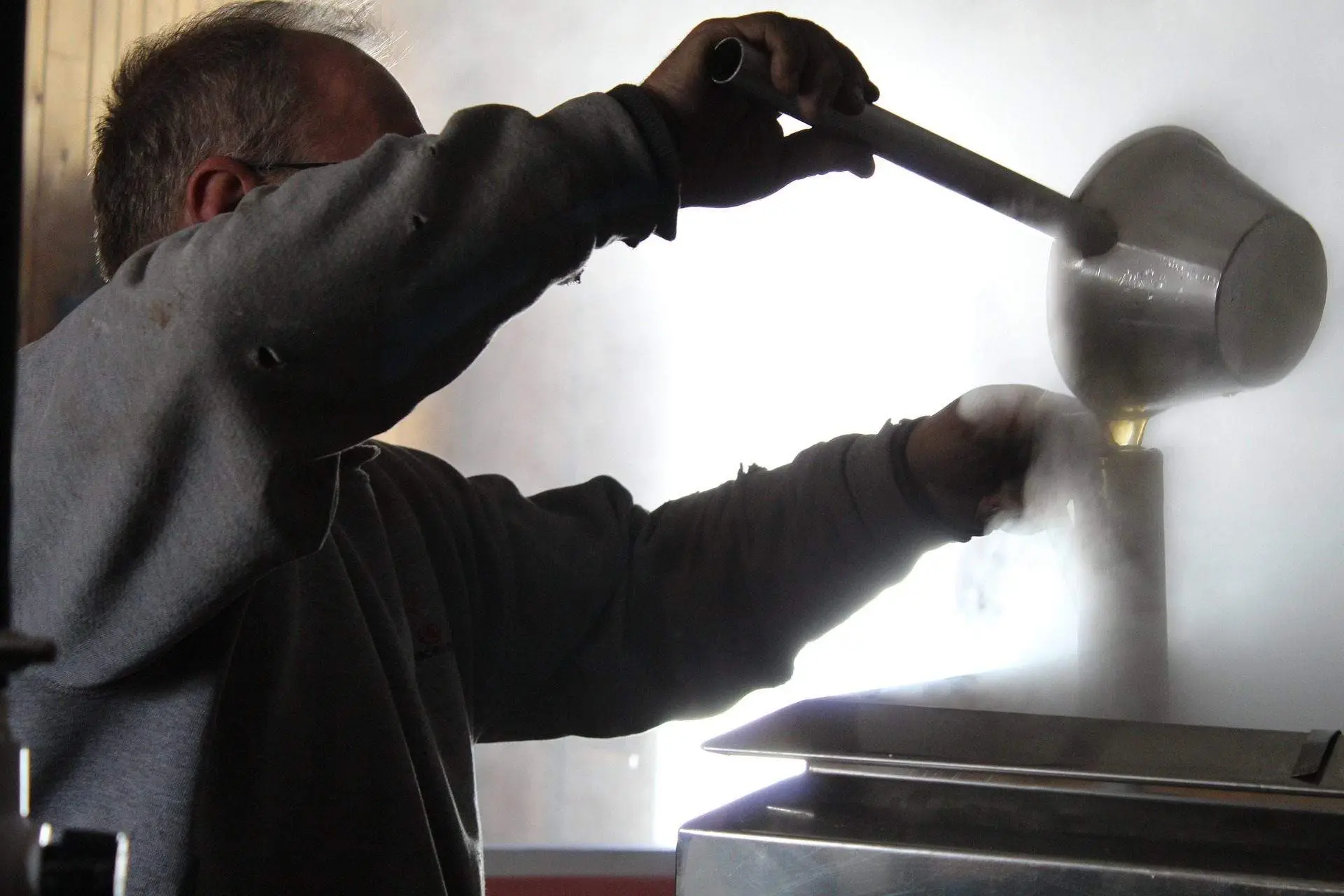 The Purple Woods Maple Syrup Festival is held in the Purple Woods Conservation Area, Oshawa, Ontario, Canada.
This festival is famous for its activities, where you can enjoy demonstrations that include syrup extraction via a tap and show how the process has evolved over the years; or indulge in a self-guided sugar bush hike and a walk through a maple farm.
This maple syrup festival takes place mainly on weekends, though, dates and days may differ sometimes: in the month of March during the march break, the official time when the Maple Syrup festival is celebrated across Canada.
Concluding Note
Weekends in the month of March and April are specially made enjoyable in Canada via this celebration of one of their most prized possessions. If you visit Canada during this time, you must attend at least one of such festivals through the course of your trip to enjoy the culture of the country!
Have you ever attended any Maple Syrup Festival? Let us know in the comment section!
As an Amazon Associate, Icy Canada earns from qualifying purchases.
[amazon_auto_links id="81298"]
The Icy Canada team strives to create content that matters. It's why our content is written by travel writers, authority experts, well-known authors, and niche experts. Our content is also periodically reviewed by expert authors for accuracy and trustworthiness.
As an Amazon Associate, Icy Canada earns from qualifying purchases. [amazon_auto_links id="81298"]