What to do in Downtown Vancouver? You will be amazed at the things this place has to offer. From numerous attractions to adrenaline-pumping outdoor activities to delicious dining destinations, Downtown Vancouver has got it all covered. Outdoor enthusiasts will love this place.
The location of Downtown Vancouver is also very picturesque. You can locate this place on the Georgian Peninsular Strait. Adding to the beauty is the Coast Mountain's snow-wrapped ranges, emerging behind.
Are you not excited to delve deeper and see what to do in Downtown Vancouver? We have provided below all the beautiful things you can do in Downtown Vancouver.
1. What to Do in Downtown Vancouver?
There are countless things you can do in Downtown Vancouver. Let us have a look at them.
1.1. Explore the Widely Adored Stanley Park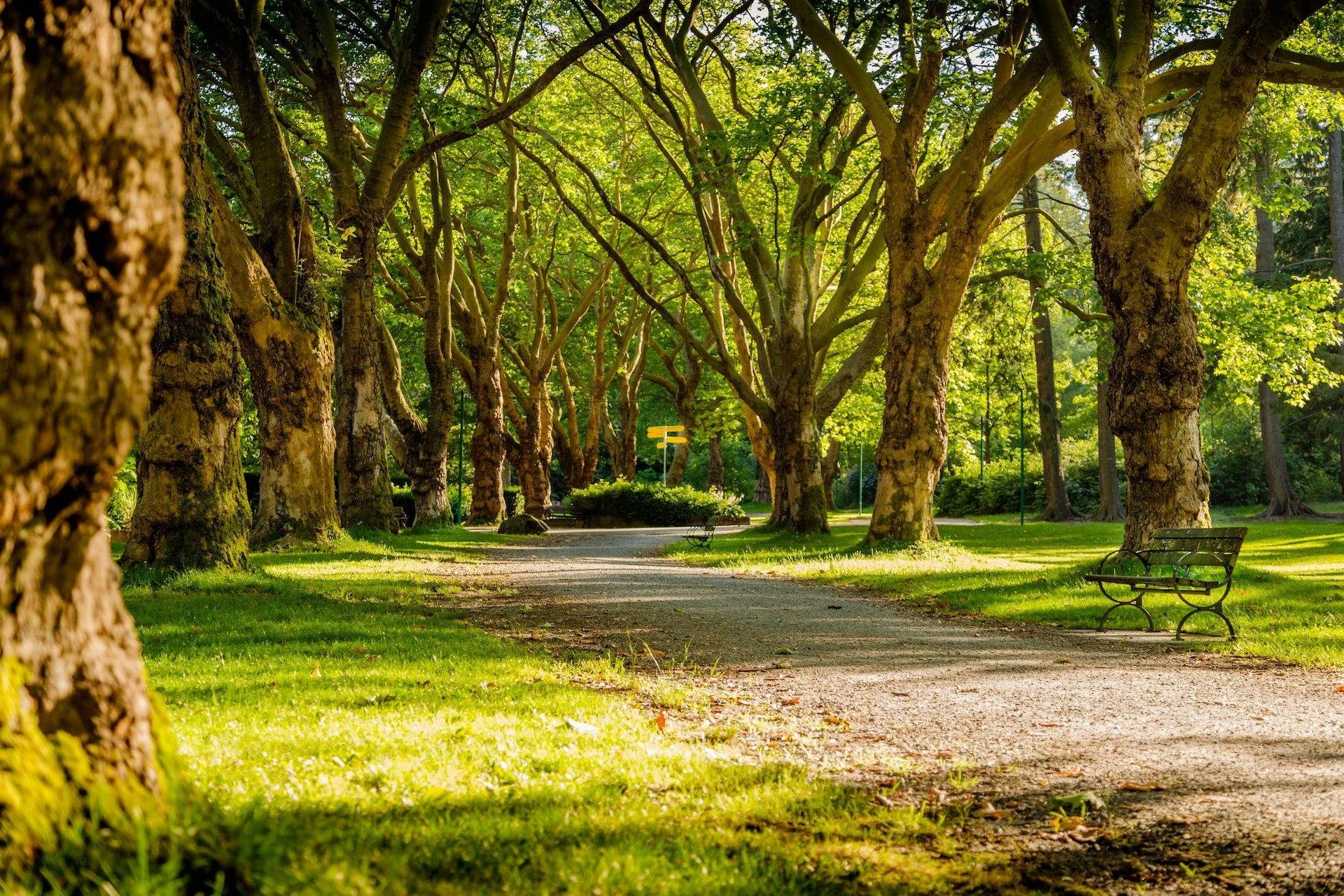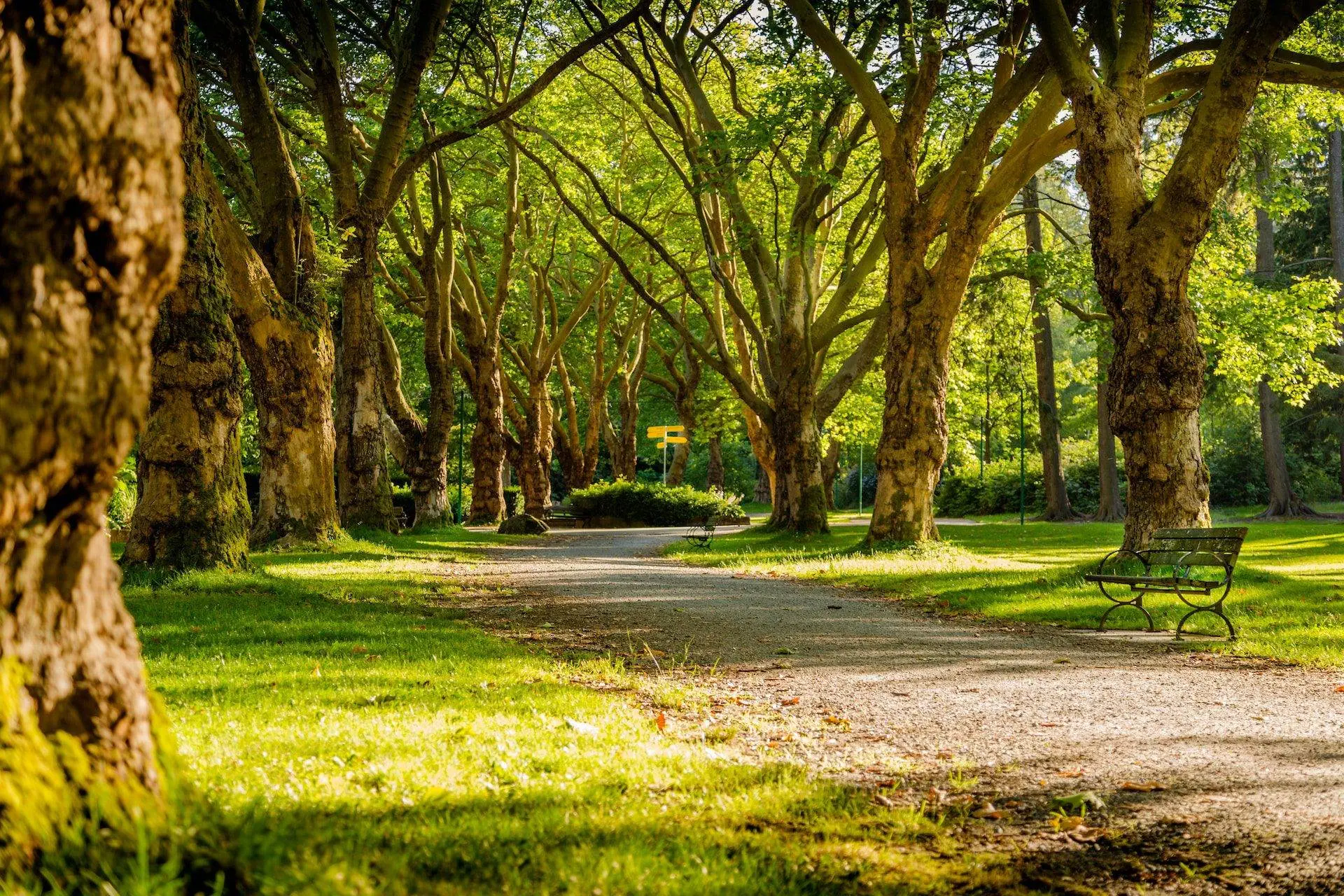 Stanley Park boasts being the first largest urban park in Vancouver. It rests majestically in the centre of Vancouver's urban landscape.
The famous seawall along the park provides breathtaking views of water, sky, mountains, and striking trees. The park also offers memorable experiences and numerous attractions, namely the Vancouver Aquarium – the largest aquarium in Canada.
Let us take an exhaustive look at the attractions Stanley Park offers.
1.1.1. Visit the Rose Garden
The Rose garden in this park, established in 1920, flaunts more than 3,500 rose bushes and a stylish arbour.
The arbour supports a blend of clematis and climbing roses. An interesting point is the west coast is the inspiration for this arbour.
1.1.2. Visit the Ted and Mary Greig Rhododendron Garden
This garden contains several azalea and hybrid rhododendron plants. You can see more than 4500 plants around the golf course in Stanley Park.
You will love strolling in the Ted and Mary Greig Rhododendron garden during the peak seasons. Any guesses why? Because you will find one thing or the other blooming beautifully.
1.1.3. Explore the Prospect Point
When you are in Stanley Park, do not forget to visit its beautiful landmarks.
Of these landmarks, the prospect point is the best to catch some spectacular views of North shore mountains, Burford inlet, and the famous Lions gate Bridge.
In addition, you can also find the Prospect Point Café and Gift shop here.
1.1.4. Stop by Brockton Point Lighthouse
Constructed in 1914, you can locate this Brockton point lighthouse on the east end of Stanley Park. Do not miss to notice the Arches that support the lighthouse tower.
Take a relaxed stroll down the shoreline passage below the arches.
1.1.5. Enjoy Watching Wildlife
There is no scarcity of wildlife in Stanley Park due to its varied habitats. The species that reside at the park include bald eagles, bats, beavers, migratory birds, coyotes, great blue herons, harbour seals, raccoons, and squirrels.
What is a park without any activities? You have already had a fill of attractions at the park. Now it is time for the activities.
What makes these more exciting is that you can enjoy them on land and water.
1.1.6. Try Golfing
Try golfing in Stanley Park. The pitch and putt course contains 18 holes. There are 18 holes. Each hole ranges from 40 to 100 yards.
The setting of this exquisite course is unparalleled due to the bordering of the beautiful rhododendron garden.
1.1.7. Play Tennis
There are eleven free tennis courts in this park. You can spot them near the Beach Avenue entry to the park. Test your tennis skills on these courts and have fun playing.
1.1.8. Forget Heat
Escape the heat of summer by getting soaked in this water park. Splatter water on each other and have fun. Once you finish, dry yourself and have some snacks at the nearby picnic areas.
1.1.9. Go to the Second Beach
This second beach pool is an outdoor pool and is also a heated pool. You can locate this pool close to the trails and forests of the park.
What are the features of this pool? The features include an inclined entry, steady depths for families and distinct lanes for lap Swimmers.
1.1.10. Get Awestruck by the Vancouver Aquarium
Your kids will be delighted to visit this aquarium. Get mesmerized by the underwater life here. You can listen to the roar of the marvellous sea lions. Do not miss the Graham Amazon Gallery.
You will encounter scarlet ibises and well-concealed sloths. The aquarium is also home to cute African penguins, which are flightless. However, do not underestimate these penguins. They swim very well.
After you visit the penguins, you can see the fluffy sea otters. These otters are very adorable and are known for their cuteness. Also, the 4D theatre experience is unmissable.
1.2. Take a Night Stroll by the Richmond Night Market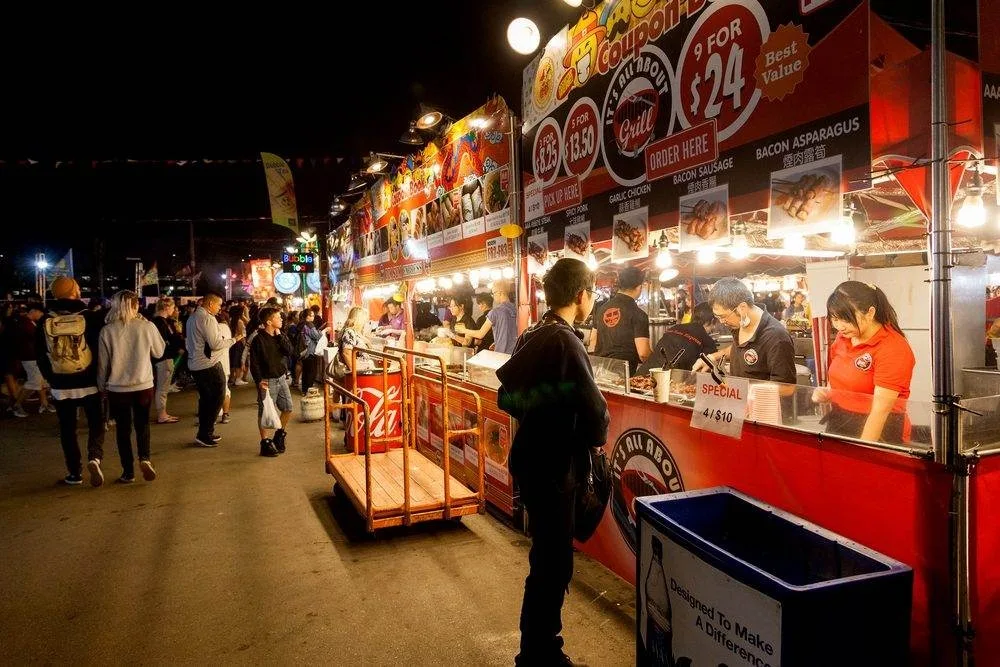 If you are a foodie, visit the Richmond Night Market. This Night Market is the largest in North America, and millions of tourists throng this place every year.
The street food in this market is fresh. You will find it more interesting watching the food prepared on the spot. The dishes you can taste include Brazilian pastries, BBQ squid, sushi and several other varieties.
In addition to food, you can purchase handmade clothing, tempting mobile covers, and other products. Let us look at the various events in the market, apart from food.
1.2.1. Entertainment
The market offers new entertainment every weekend. You can also enjoy the live events that take place on the main stage of the market.
1.2.2. Food Fair
Food Fair allows you to feast on creative and lip-smacking dishes. Purchase your favourite dish, find a spot to sit in the food court and enjoy your food.
1.2.3. Themes
The market offers different themes every year. Of these, the magical Dino Park theme was a huge success. Other themes were Magic Candyland, Pirate, and Return of the Dragon.
With so much to do, you will not have any reason to think about what to do in Downtown Vancouver.
1.3. Visit the Lovely Queen Elizabeth Park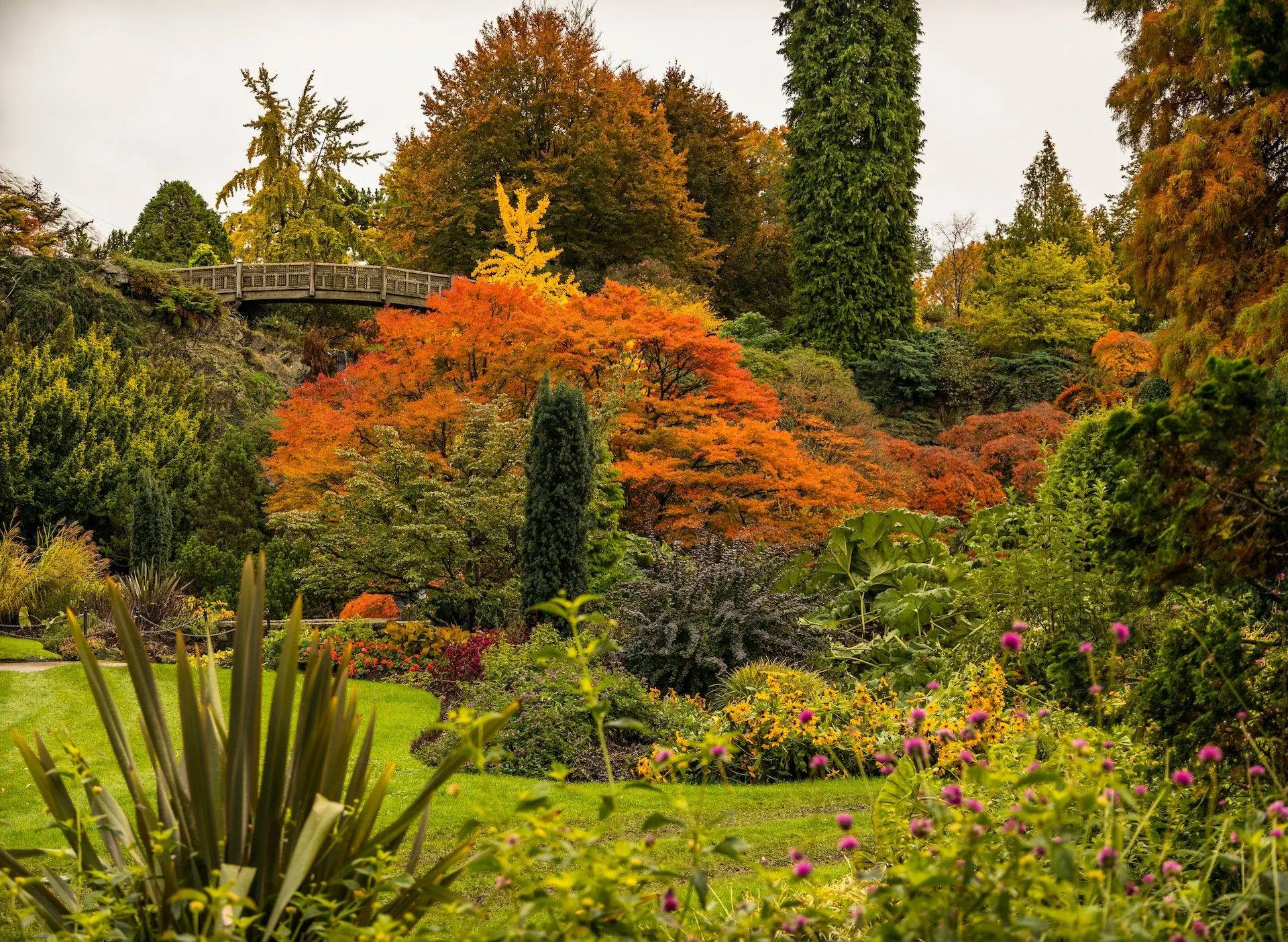 Queen Elizabeth Park is Vancouver Proper's highest point. Due to its height, the park offers breathtaking views of two places. One is the North shore mountains, and the other is Vancouver City.
The lovely park has numerous attractions to its credit. Let us get to know them.
1.3.1. Quarry Gardens
The quarry gardens in the park comprise two sections. The first is the main Quarry garden, and the second is the smaller garden or the north Quarry garden.
You can locate the Main Quarry garden to Bloedel conservatory's west. The garden also provides incredible views when you observe it from the park's rim. You can also find a streaming waterfall at this place.
The Smaller garden is just underneath the Main garden. This garden is dry. It consists of many cultivation influences.
1.3.2. Fountains
The park houses a stunning dancing fountain. The heights of the jets are varied with a program which makes the fountain appear as if it is dancing.
If you are on a visit to this park as a couple, do not miss to click pictures.
1.3.3. Bloedel Conservatory
Bloedel conservatory is home to various exotic plants, birds, and flowers. You can enjoy watching colourful birds, including African parrots, red, blue, and dwarf Macaws.
You can also go to the healing garden inside this conservatory. It helps to keep your senses engrossed and makes you feel the positive vibration.
Are you considering what to do in Downtown Vancouver next? Well, there are still plenty of things described below.
1.4. Enjoy a Thrill Walk at the Capilano Suspension Bridge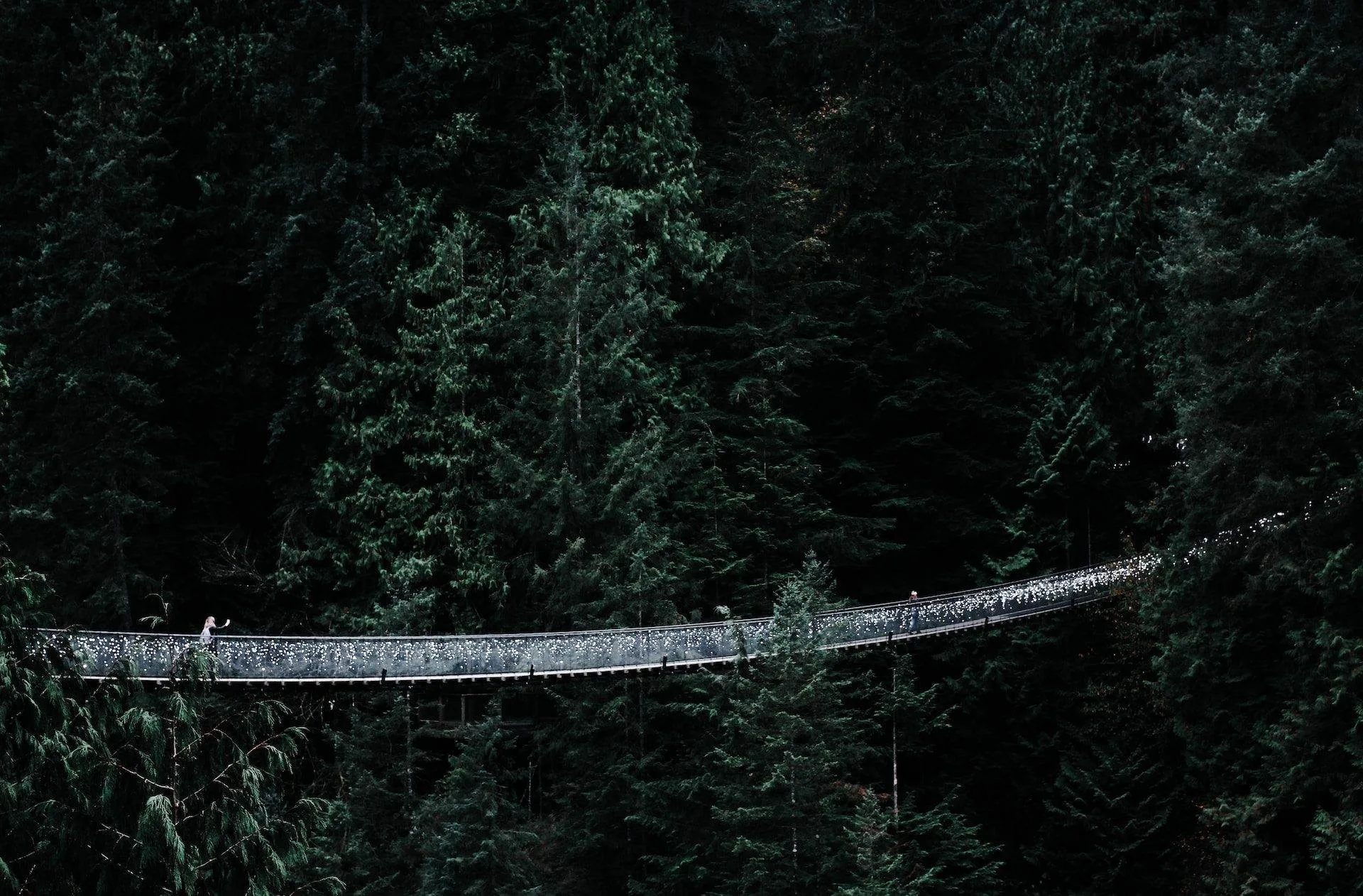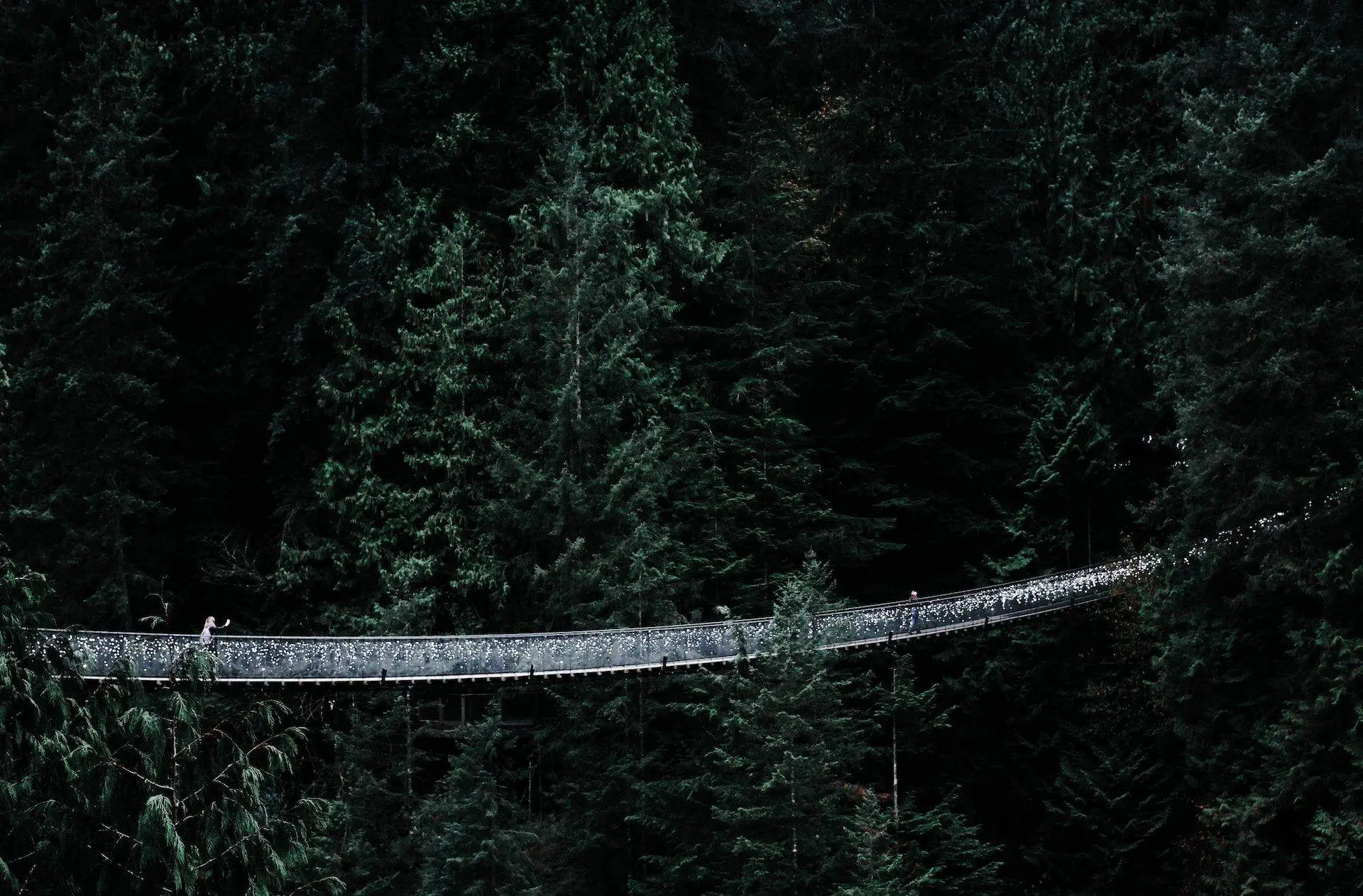 Capilano Suspension Bridge is Vancouver's well-known tourist spot. The Suspension bridge allows you to enjoy incredible views in all directions. You can visit this Capilano Suspension Bridge Park anytime.
There is no scarcity of attractions in this park. The Treetops Adventure is an award-winning attraction.
This attraction uses an innovative method – an adjustable tree collar system to attach the viewing platforms. You can take in the lovely views of the rich rainforest from the viewing platforms.
Another beautiful attraction is the Canyon lights. Lights adorn the whole Suspension bridge, and their colours constantly change. Two eyes are not sufficient to witness these fascinating lights.
You can also visit the Lynn Canyon Bridge, similar to this suspension bridge.
1.5. Tour Granville Island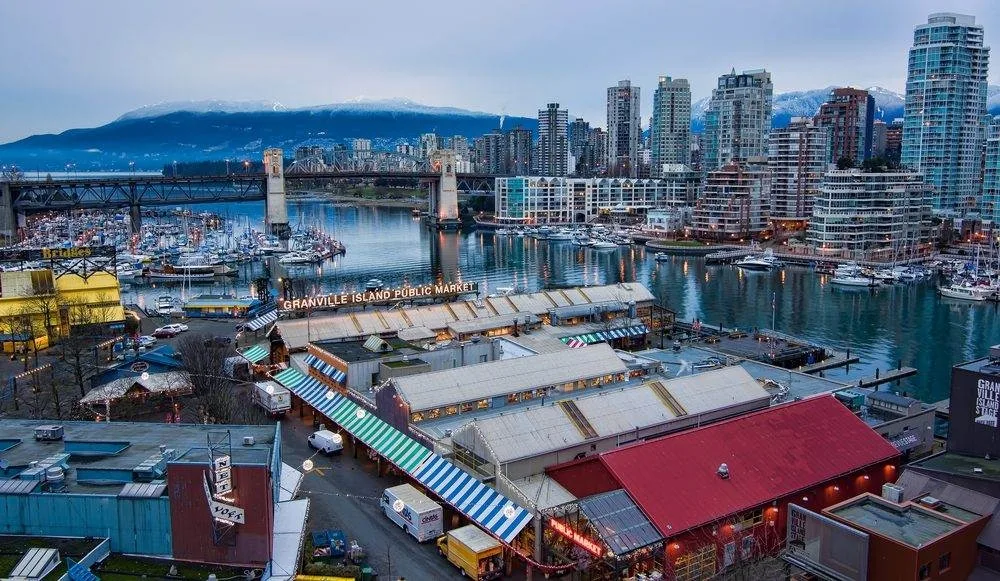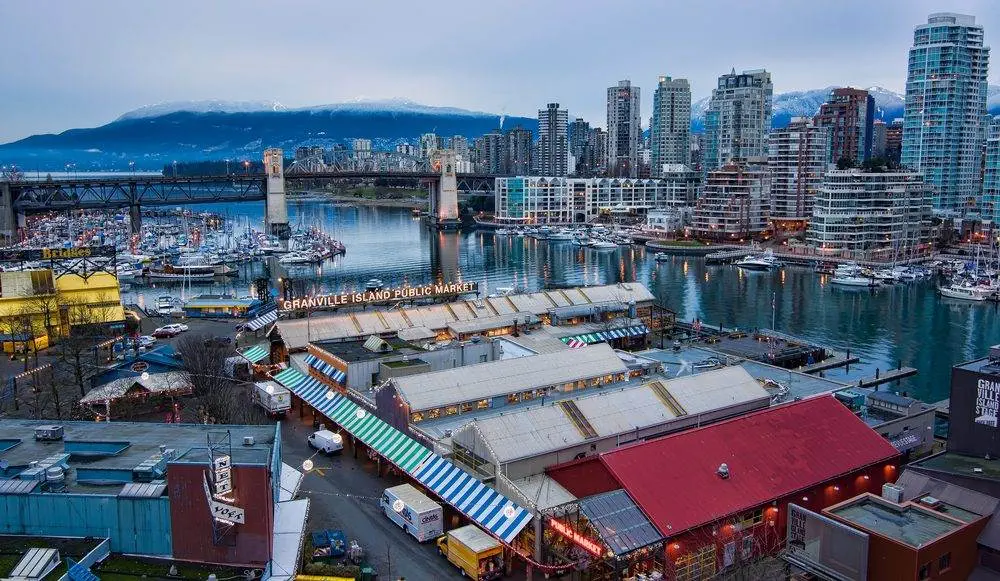 Granville Island is a place that is hard to miss. It will keep you busy with its numerous activities and attractions.
The island is connected to residential areas to the south through one road and footbridges. It is connected to the Downtown Peninsula across false creek through a ferry.
The Granville Island Public Market is very popular. You can get fresh produce, fish, meat and many delicious food items. Below are a few dining places at the market.
1.5.1. Celine's Fish and Chips
If you love eating fish, visit Celine's Fish and Chips in the Public Market. You get to taste only the finest fish here.
You can enjoy many delicious items. Deep-fried oysters, calamari, cod and chips are some of them.
1.5.2. Gourmet Wok
Gourmet Wok offers a variety of Chinese cuisine. The dishes include freshly stir-fried green beans, sweet and sour pork, and other delicious Chinese food.
1.5.3. Laurelle's Fine Foods
Laurelle's fine foods offer tasty lunch options. The menu includes sausage rolls, Mac and cheese, and many other delicious foods.
If you prefer something sweet after lunch, you can have a homemade cupcake and other mouthwatering desserts here.
1.6. Try Tasting a Meal at Vancouver's Waterfront Restaurants
There are many such restaurants in Vancouver. One such restaurant is the Mahony's Tavern.
This restaurant provides spellbound views of the City. You can enjoy these views by sitting on their outdoor deck.
You can find this place bustling with people due to its tasty food. They also offer live music during weekends. You can discover another Mahony's Tavern at the convention center.
1.7. Fall in Love with the Views from Vancouver Lookout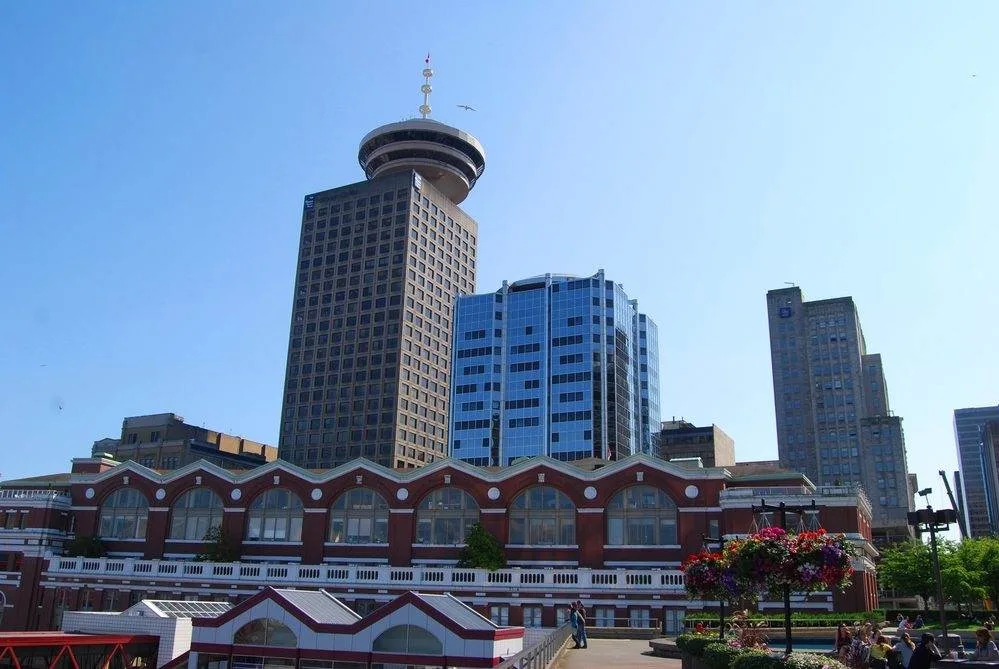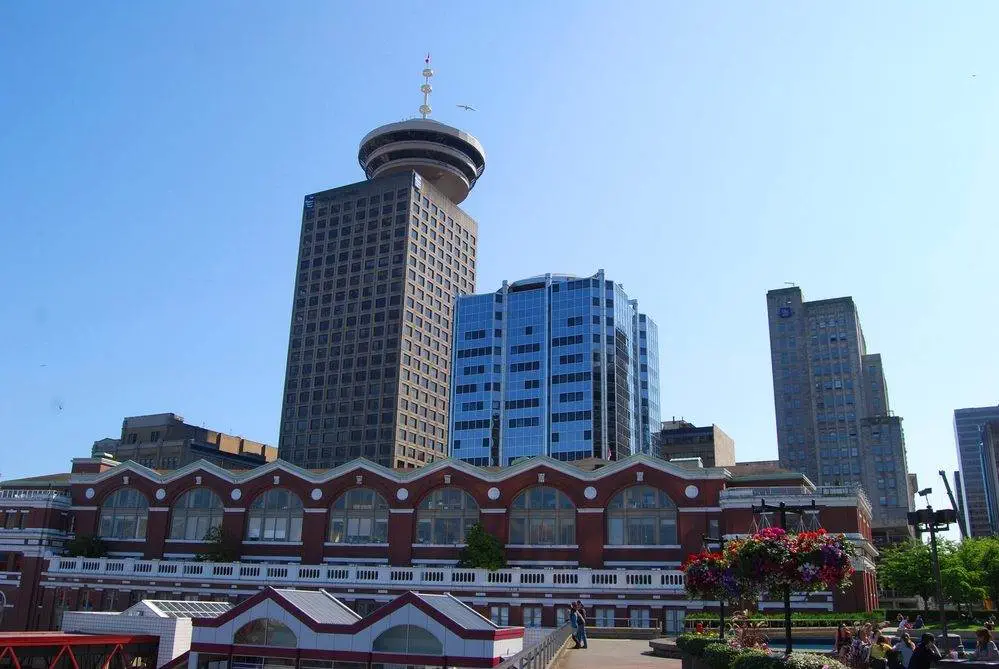 If you want to witness the spectacular view of Vancouver's skyline, visit the Vancouver Lookout without thinking twice. What do you do at this Lookout?
You will ride on a glass elevator that can go up to 168 meters (553 feet) to fall in love with the sweeping views. The views include historic Gastown, the lively downtown core, and others.
1.8. Visit the English Bay Beach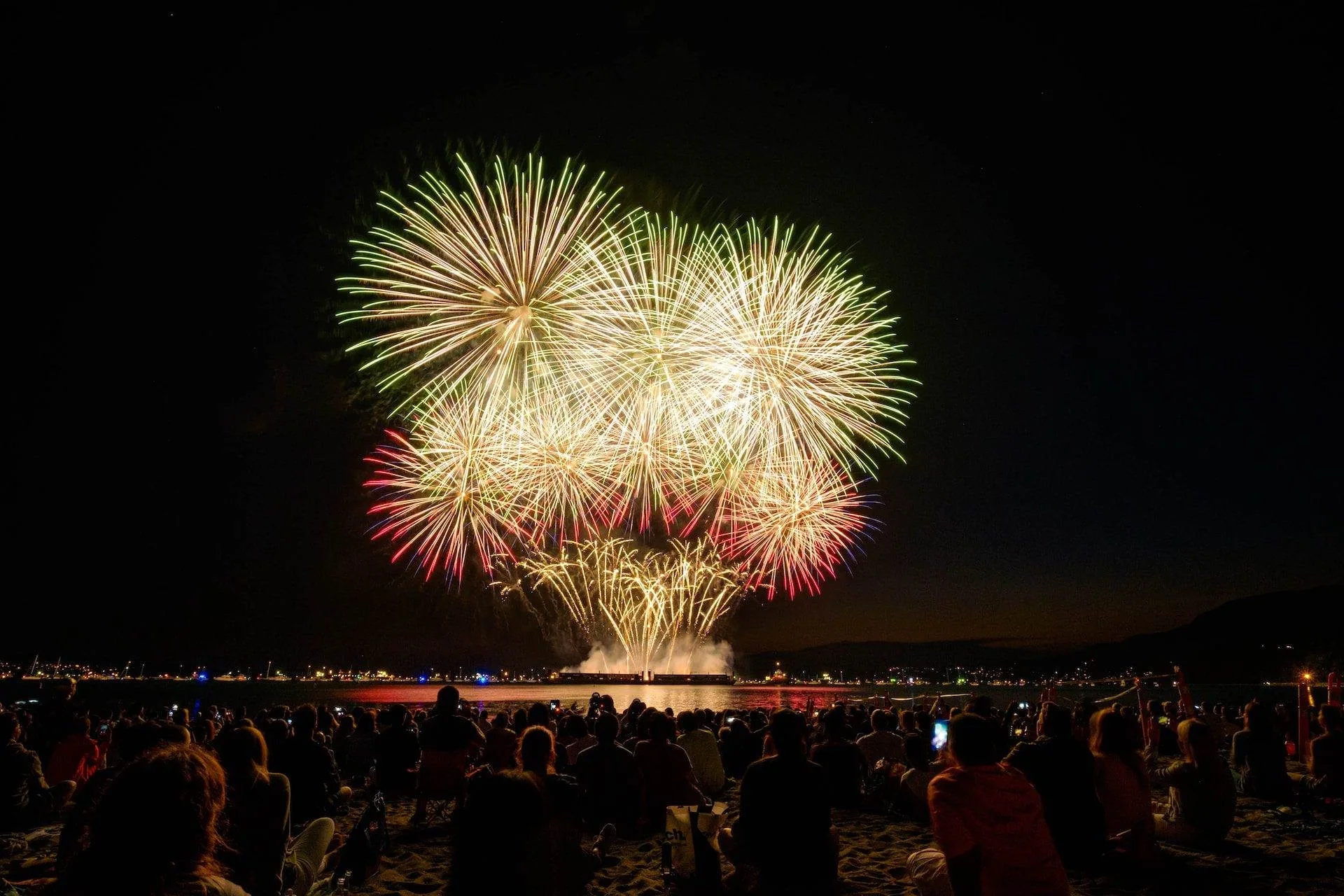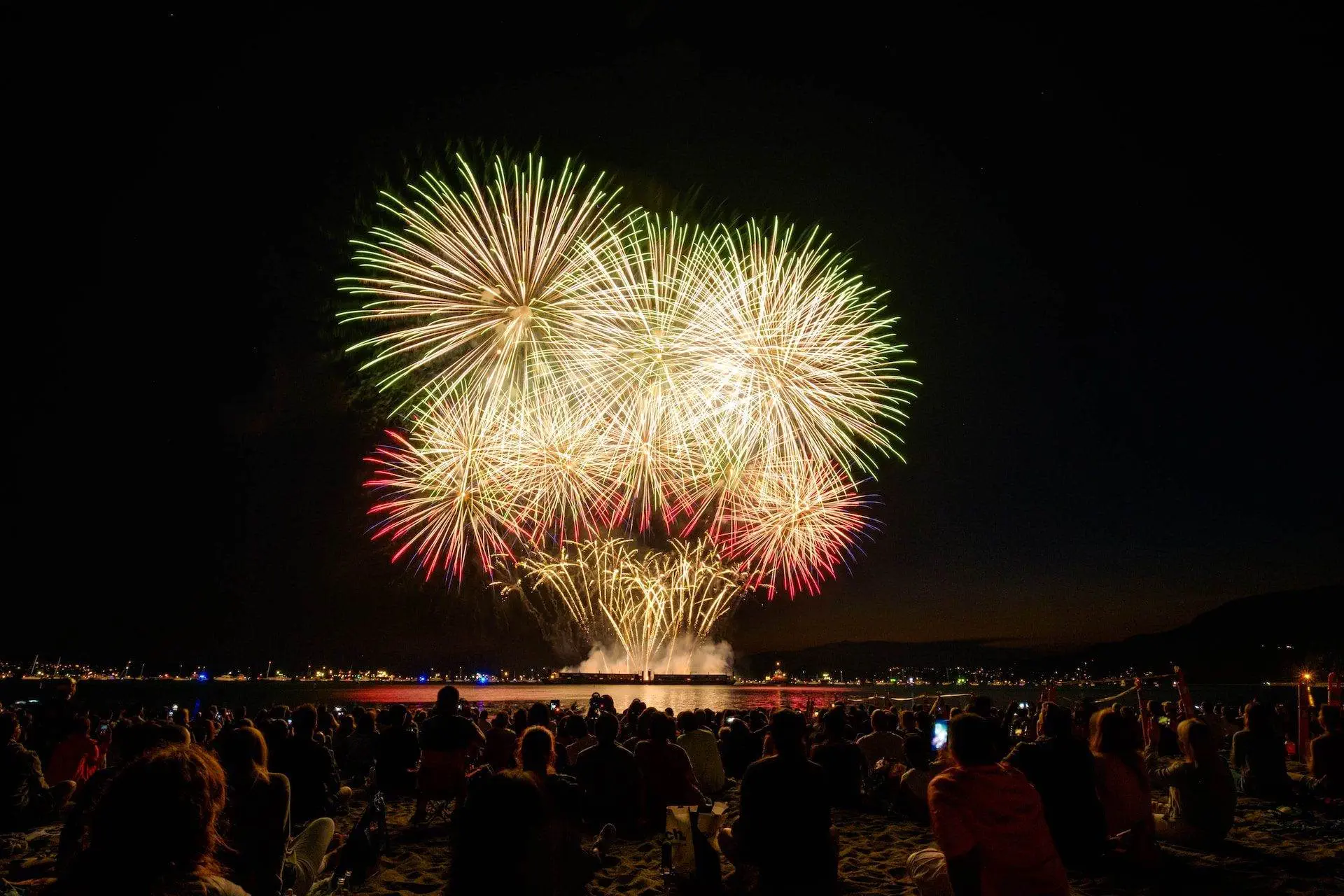 English bay beach is also known as the First beach. You can find this beach area widely populated. English bay is in the west-end neighbourhood, and you can spot many good restaurants.
You can also see many people walking, biking, or rollerblading. Stanley Park's seawall stretches along the east end of the beach. There is also a popular event that takes place on this beach.
The Polar Bear Swim is the event on this beach on New Year's Eve. You can enjoy watching swimmers plunge into the waters of the Pacific.
1.9. Go Skiing at Grouse Mountain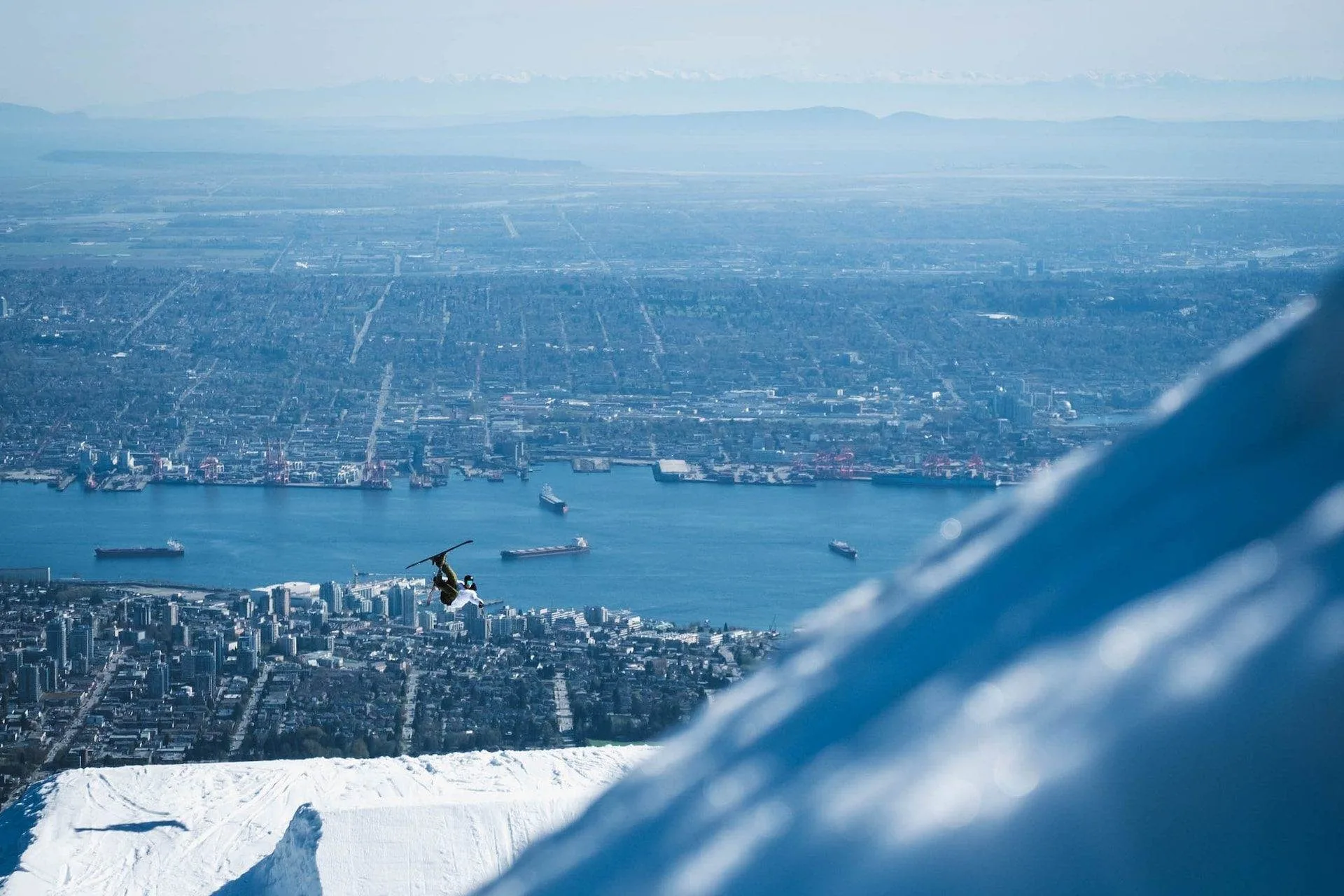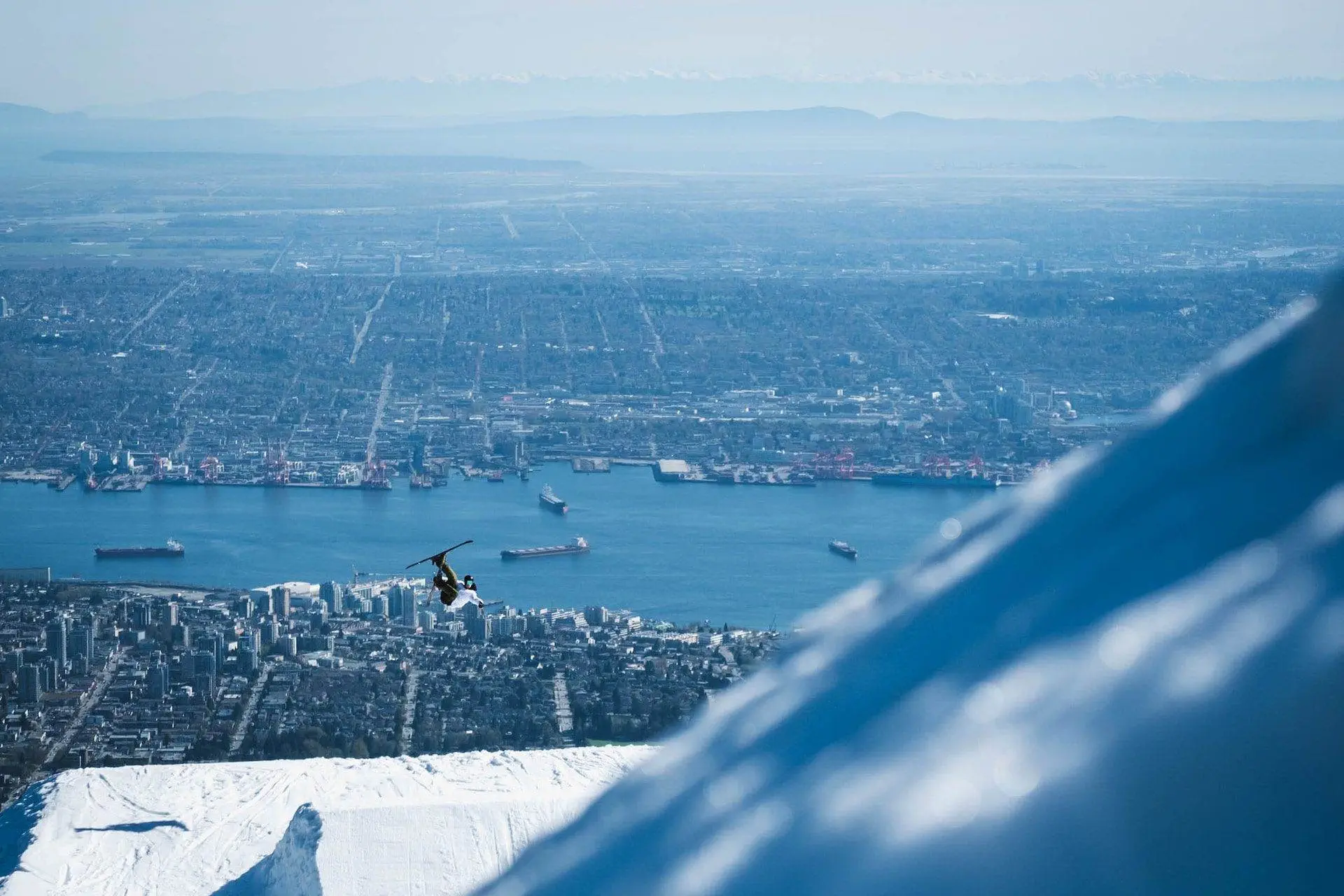 You can witness unparalleled views from Grouse Mountain in clear weather. You can enjoy such views in both summer and winter.
Visitors throng the place to enjoy the perfect downhill sports. Grouse Mountain is rightly called the City's playground due to its thirty-three ski and snowboard runs, four chairlifts, fifteen-night runs, nine km of snowshoe trails, and six terrain parks.
You can board the Gondola running daily from street level to the mountaintop. Experiences will await you there. What are these experiences? These include dining, watching wildlife, and others.
1.10. Begin Your Trip at Canada Place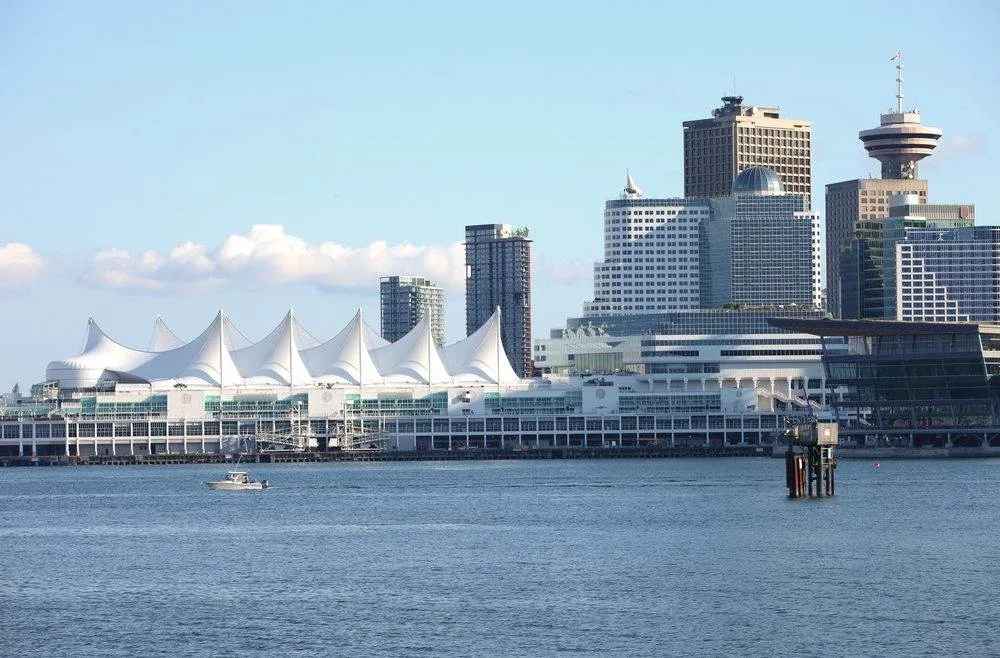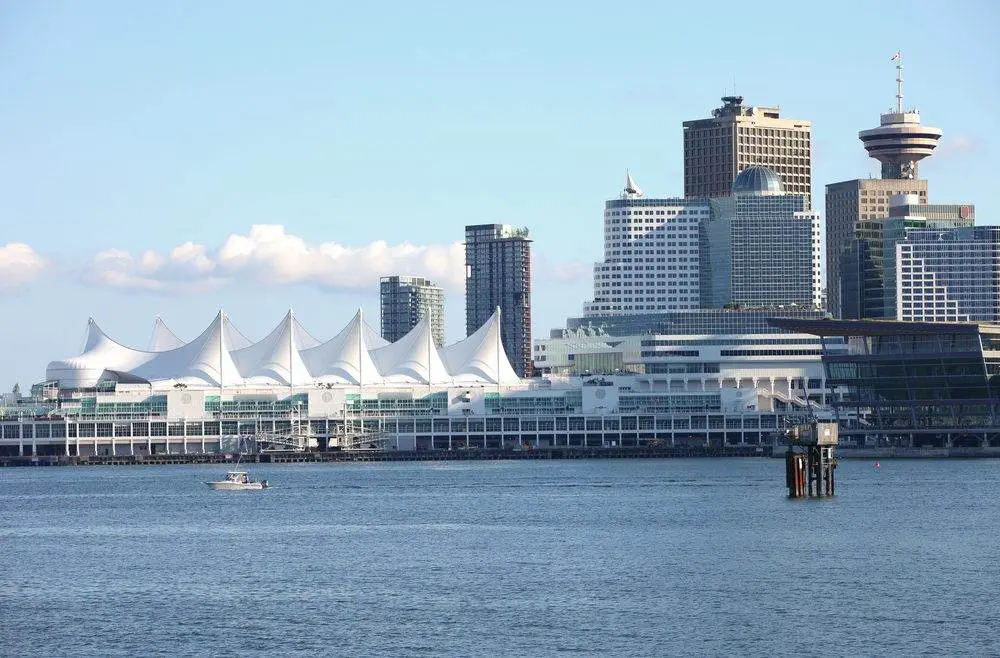 Canada Place is the starting point of your trip once you reach Vancouver on a cruise. Once you descend and reach the end of the dock, you will encounter amazing views. You will also find the Flyover Canada attraction awaiting you.
There is also the Waterfront station which is a vital transit hub. You can observe ferries leaving for the public market. The market is in Lonsdale Quay in North Vancouver.
1.11. Experience the Ultimate Flying Ride
Flyover Canada is an attraction you should never miss. It uses advanced technology to demonstrate mind-blowing sights you would have never come across previously.
You will love the thrill of sitting suspended with your feet dangling in front of a 20-metre spherical screen. The film will let you travel to unique places worldwide without you leaving anywhere from Vancouver. Get ready to encounter special effects during the ride, including mist, scents, and wind, which will make it a memorable experience.
After enjoying the show, have some coffee and snacks at the Flying Whale Waterfront Cafe and get mesmerized by the harbour views.
1.12. Have Fun at Kitsilano Beach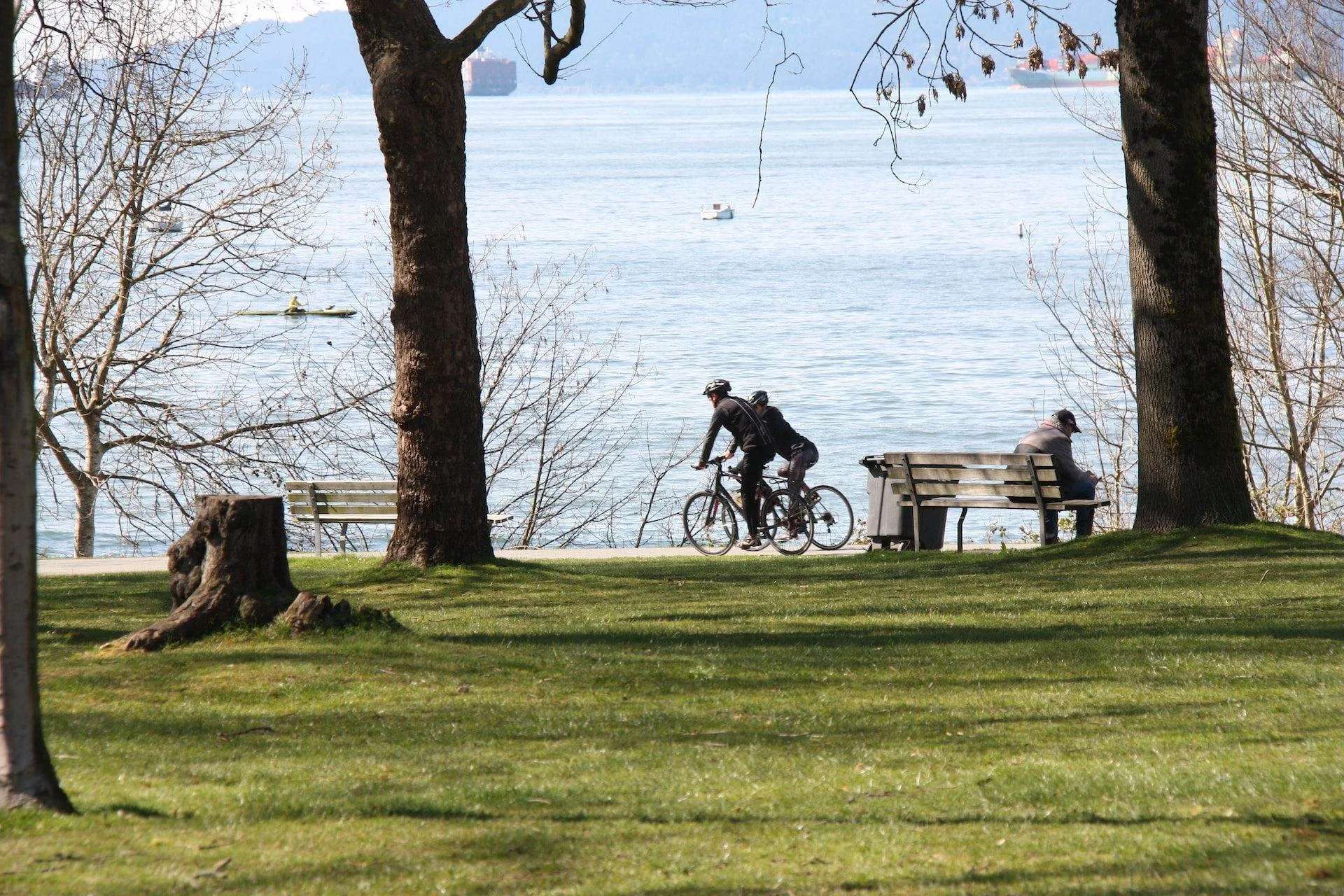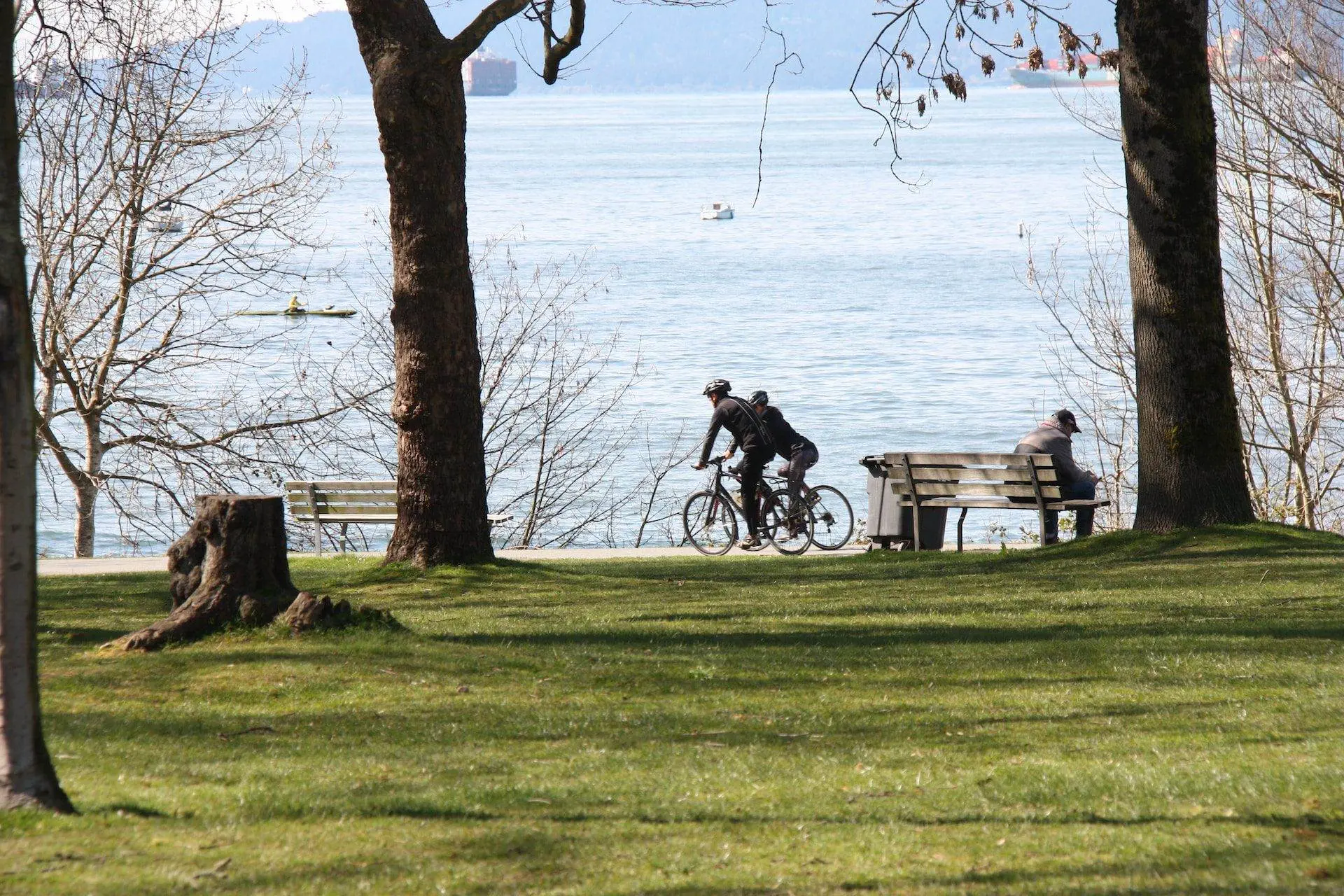 Visit Kitsilano beach to have a good time with friends or family. You can soak in the outdoor swimming pool, which is also heated. The beach offers splendid views over the City center.
Additionally, the area has plenty of cafes and walking trails. If you want to go shopping, there is a shopping strip on West Fourth Avenue.
To the east of this beautiful beach is Vanier Park, comprising open spaces and also the Vancouver Maritime Museum.
You can board an Aquabus from the docks at this place to Granville Island or Downtown Vancouver.
1.13. Go Wild at Granville Street
If you want to have maximum fun, Granville Street is the one for you. It is also fondly called the Granville entertainment district.
You can locate this place in the hub of Vancouver. Make your weekends memorable by visiting numerous nightclubs and restaurants at this place.
The street becomes lively at night. You can also spot some famous clubs or trendy bars on Granville Street, where you can go and dance your heart out.
1.14. Explore the Vancouver Art Gallery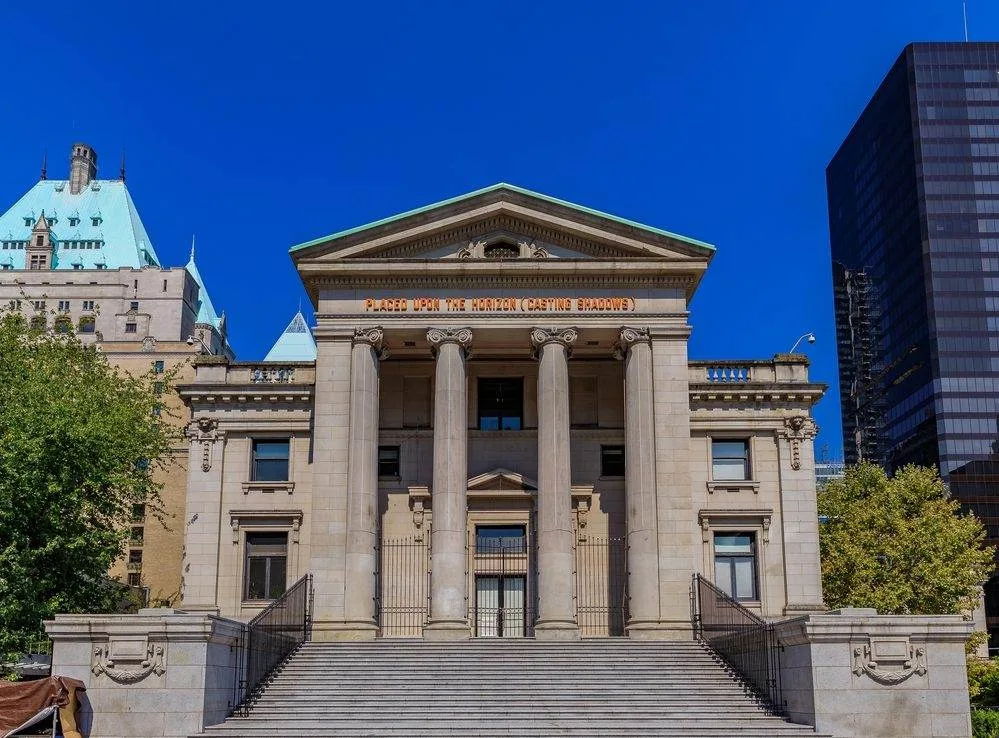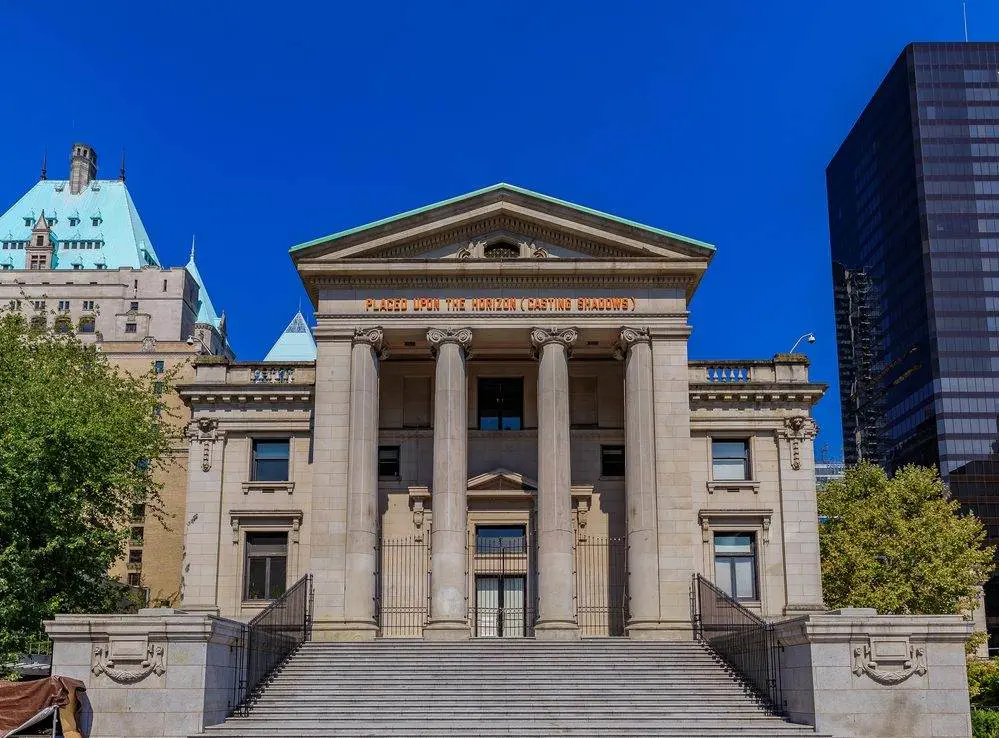 The Vancouver art gallery in Vancouver, British Columbia, hosts outstanding exhibitions annually. The works of local and international artists are on display in this gallery.
You can find the building's front-facing Robson square. This public space comprises law courts and also an ice skating rink. The art gallery is very near Robson street.
You can find the building's front-facing Robson square. This public space comprises law courts and also an ice skating rink. The art gallery is very near Robson street.
1.15. Visit the Science World with Kids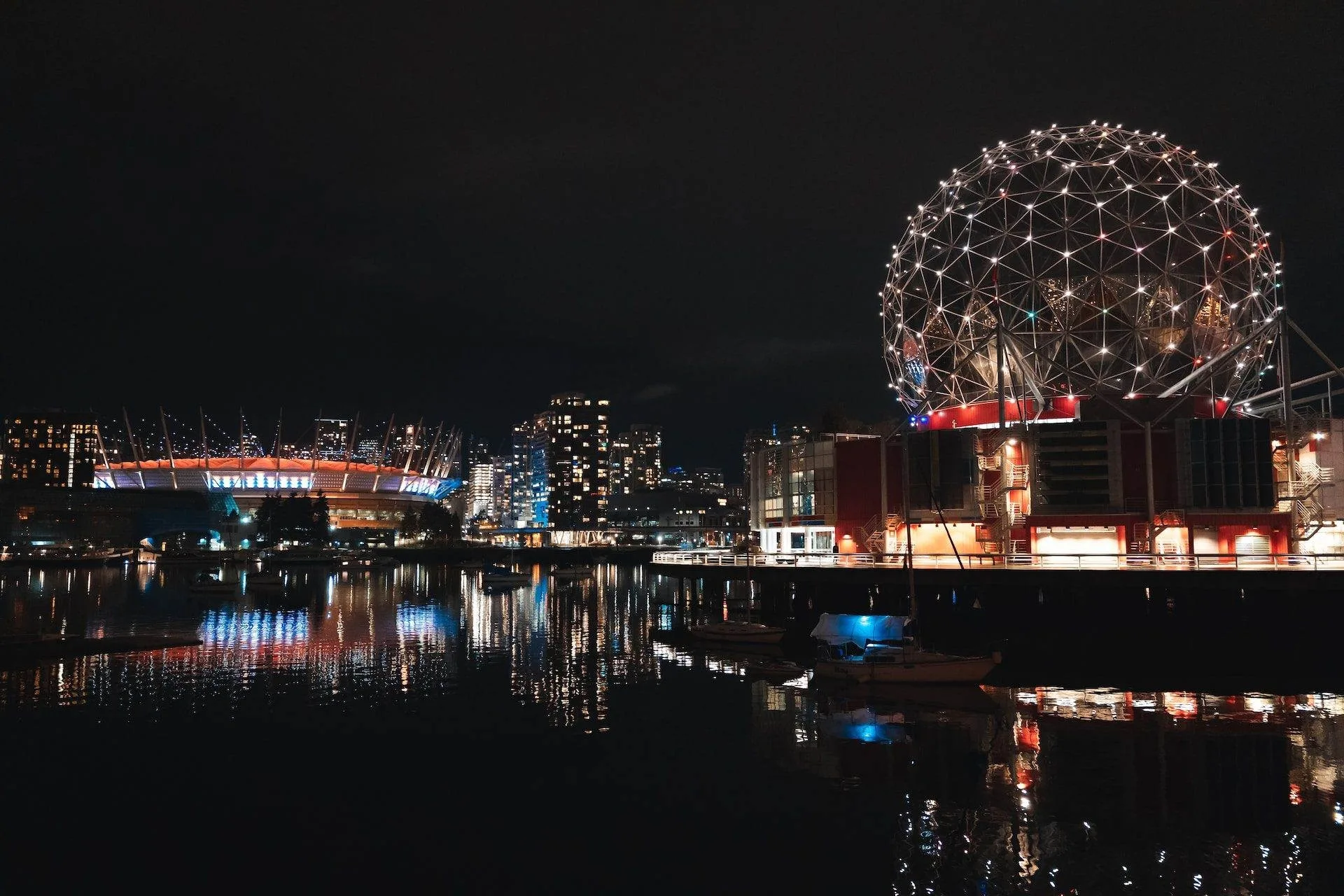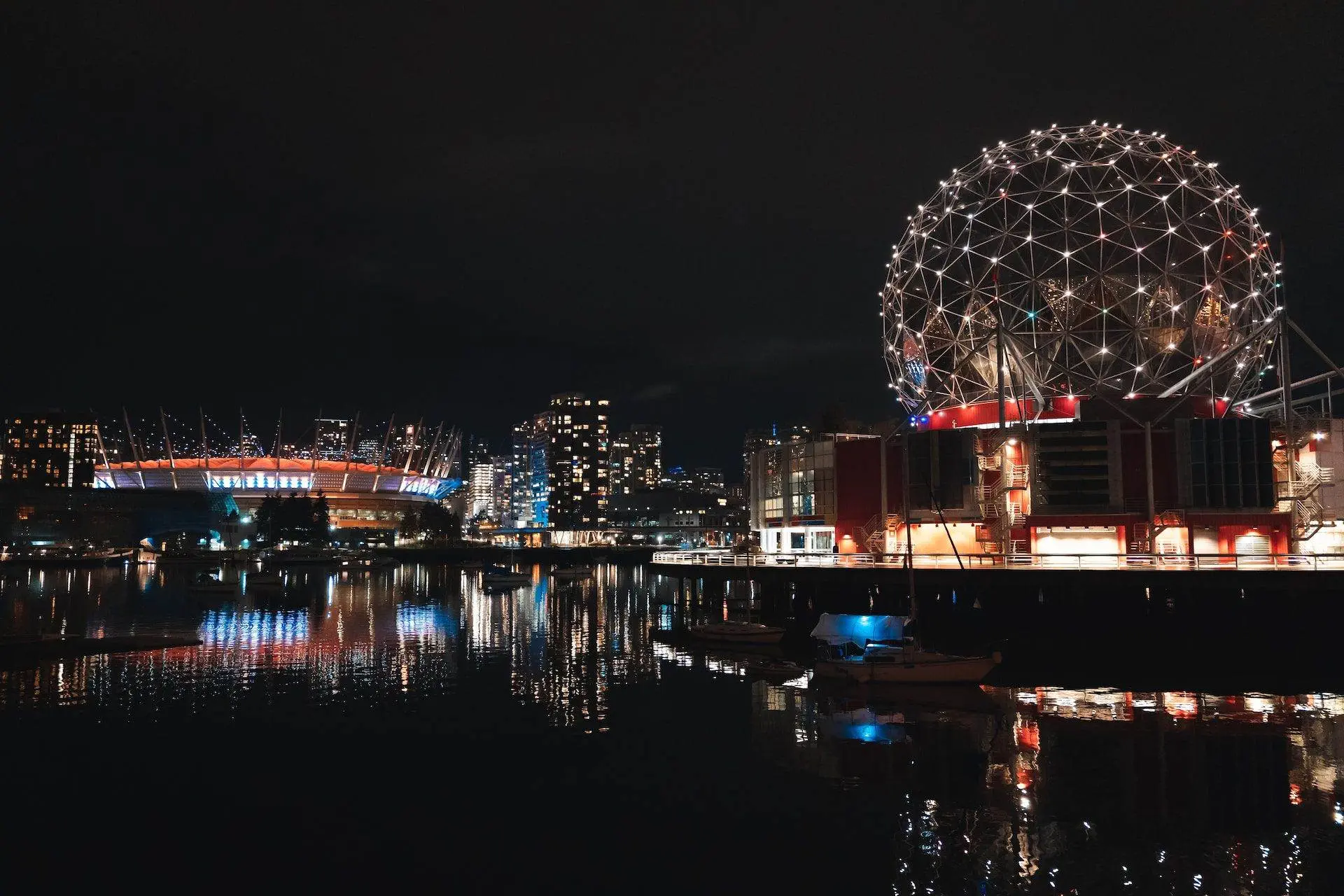 Your kids will have a great experience in the Science world. The building looks magnificent in the form of a sphere.
Inside, you will find an exploration center apt for kids. The center contains hands-on exhibits and demonstrations of various phenomena for kids.
1.16. Stroll Around Gastown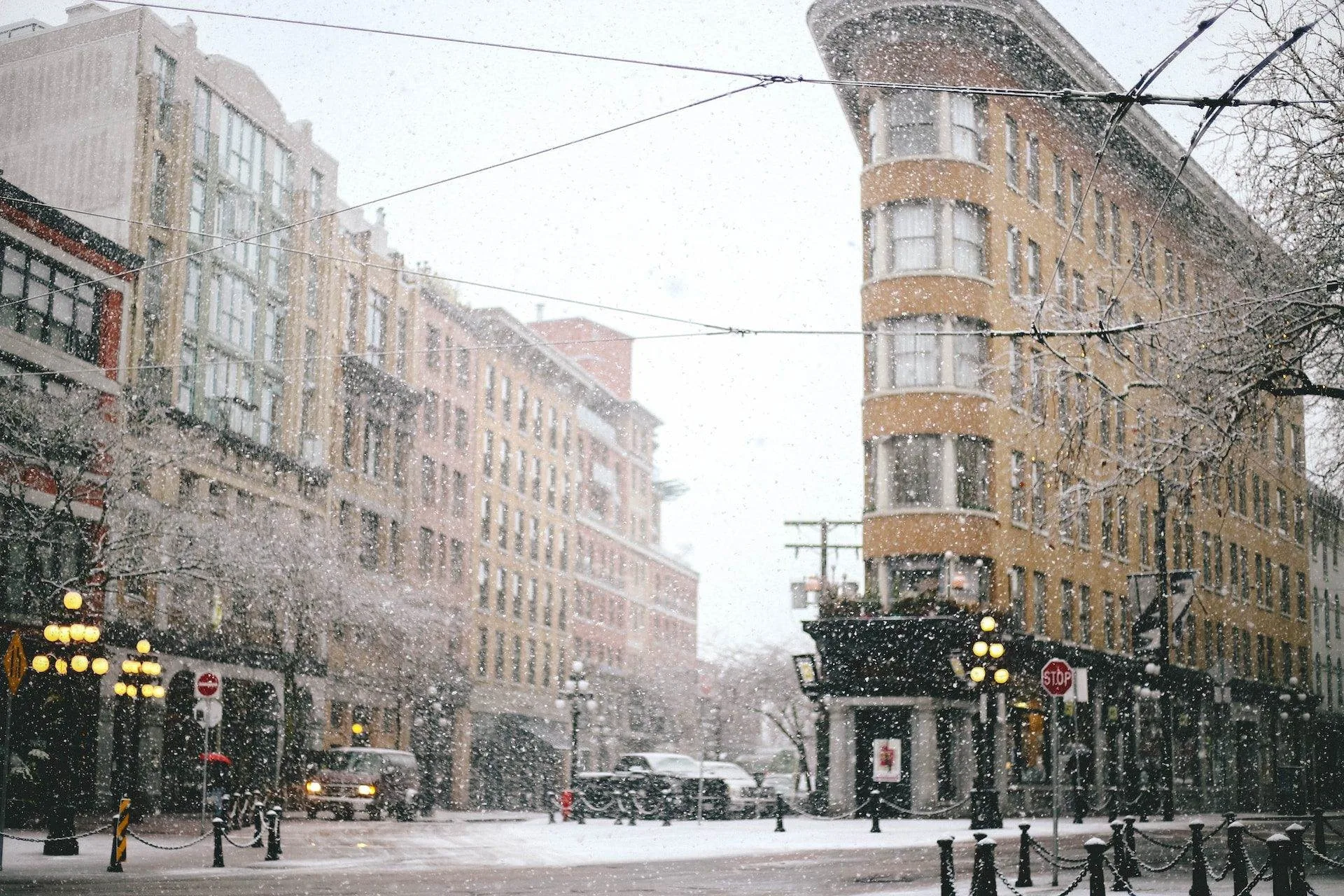 The area of Gastown comprises restaurants, shops, and galleries set in renovated Victorian buildings. You can reach Gastown by taking the east from the Waterfront station of the Canada line.
The district acquires its unique atmosphere from the cobblestone streets, iron lampposts, and heritage structures. When you are at this place, do not forget to see the steam clock. The specialty of this steam clock is that it is steam-powered and whistles to indicate the time.
Are you not willing to return empty-handed after visiting this place? You do not have to. You can shop the best souvenirs at Coastal People's gallery, enjoy cocktails at Clough club, or dine at the best restaurants.
1.17. Visit Chinatown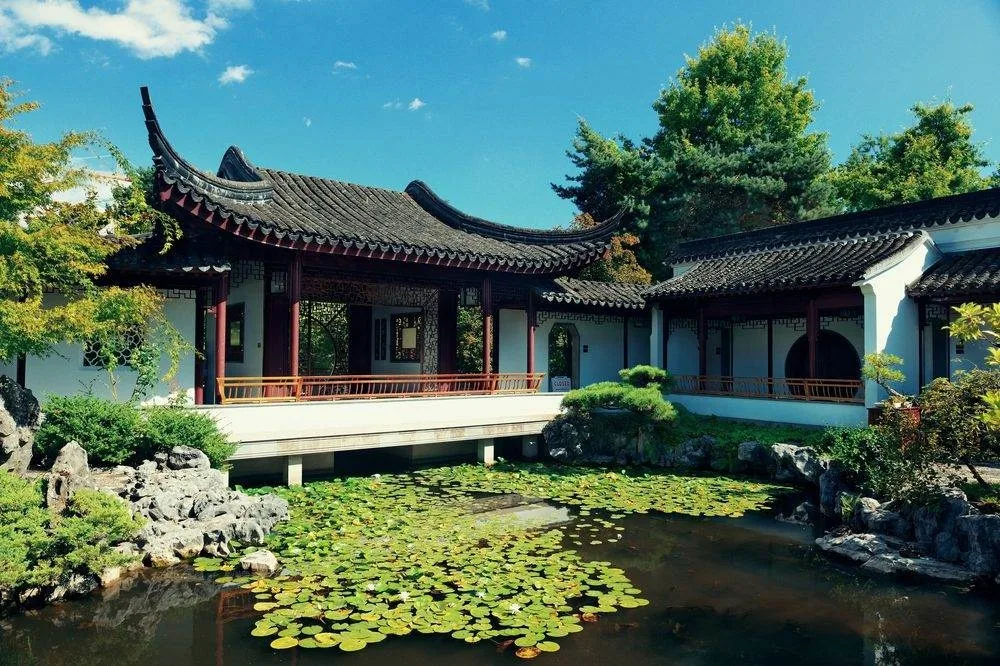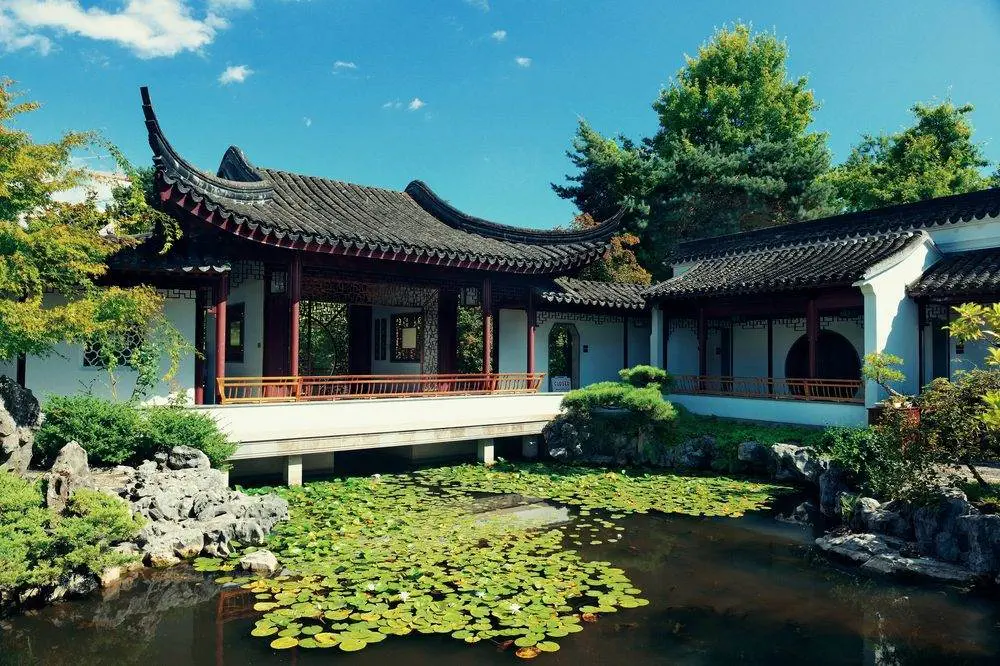 When you visit Chinatown, you can experience Chinese culture. You can observe that the main shopping areas comprising shops and restaurants will have signs in Chinese characters instead of English.
One of the main attractions in Chinatown is Dr. Sun Yat-Sen Classical Chinese Garden. This garden takes after a traditional garden dating back to the Ming dynasty. You can also click a couple of pictures in this garden.
Another place worth a visit is the Sam Kee building. Why is this building a must-visit place? It is because you will be amazed to know that it is the world's narrowest office building.
1.18. Stop by the Vandusen Botanical Garden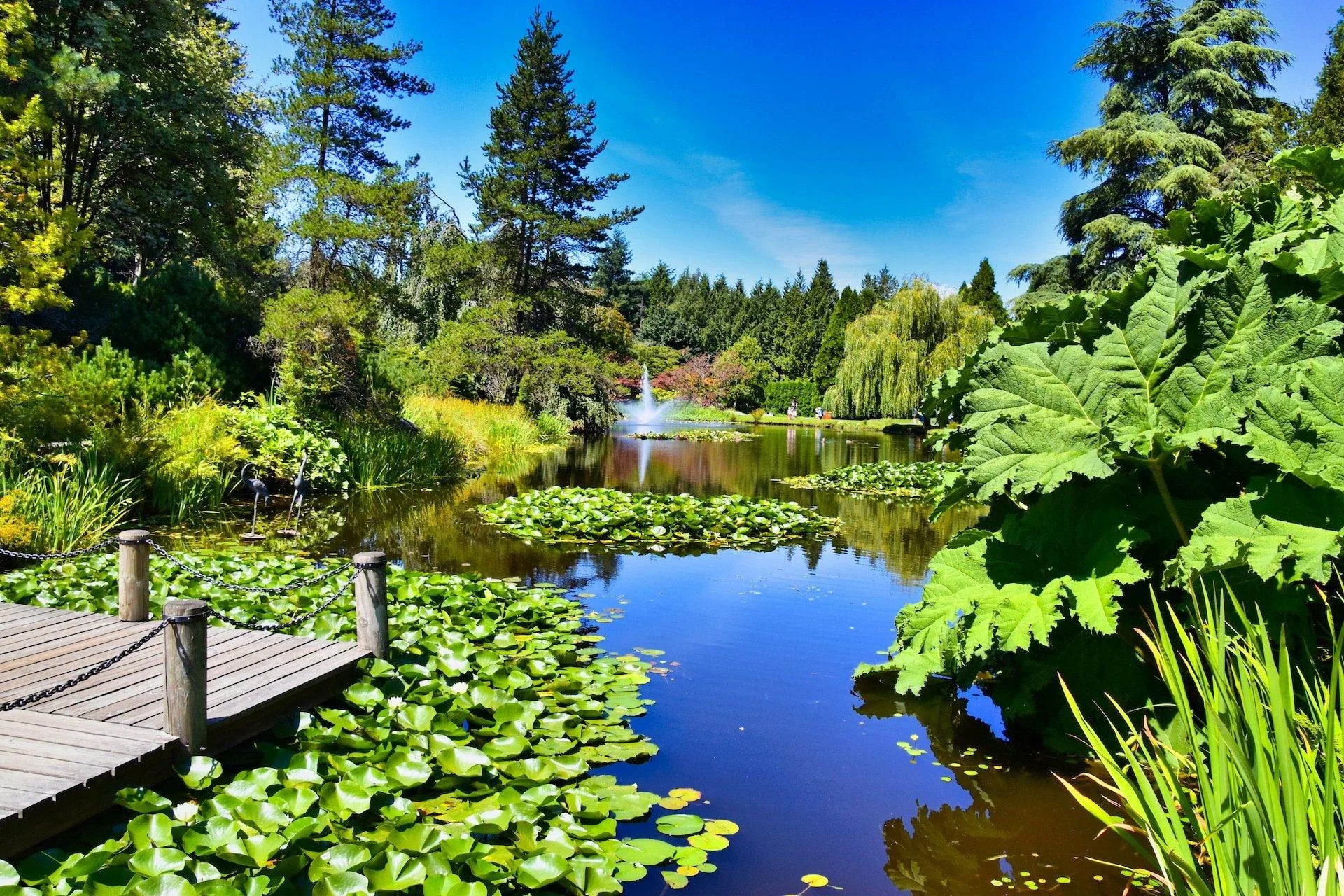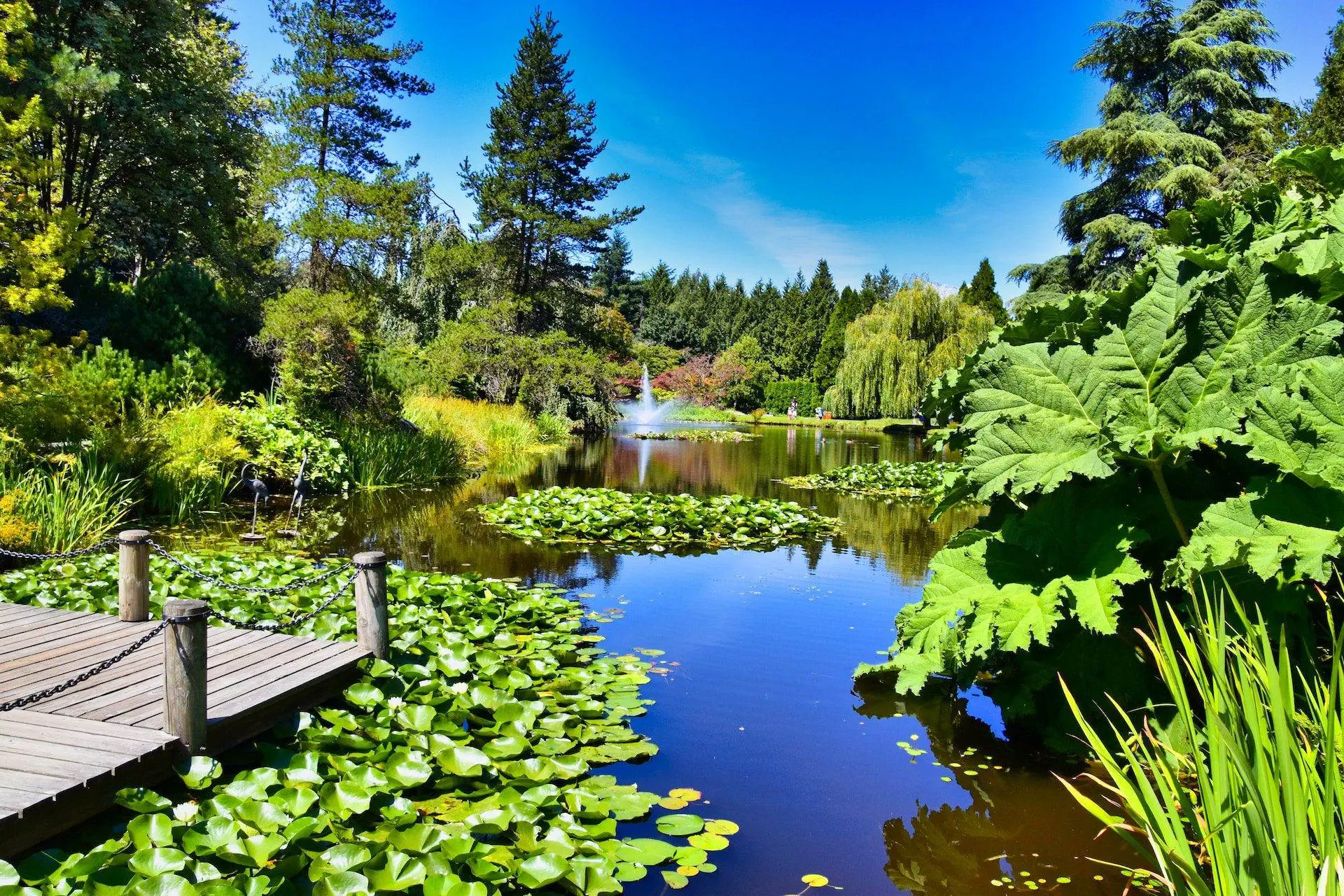 The Vandusen Botanical Garden is always a pleasant place to visit. You will have a soothing experience watching all the glorious flowers blooming in the garden. You get to watch different flowers in different seasons.
If you come to this garden in spring, you will find bright rhododendrons, great magnolias, elegant cherry blossoms, and other beautiful flowers.
In summer, you will be captivated by the colourful and sweet-smelling flowers, namely, Waterlilies, Roses, Escallonia, Japanese Dogwoods, and others. You can witness the same in Fall and Winter seasons too.
1.19. Stroll the Olympic Village
Southeast False Creek is the place you can find the Olympic village. The construction of this village was to accommodate house athletes and Olympic officials arriving from worldwide for the 2010 Olympic games.
After the completion of the Olympics, this accommodation turned into residential housing. Currently, the area is apt for walking, dining, and drinking. You can visit the famous craft beer market to enjoy an ice-cold beer.
If you prefer coffee, visit Terra Breads. You also get delicious pastries there. Once you finish having your fill, take a stroll along the beautiful coastline. If the weather allows, visit Habitat Island. You can relax watching the ferries and boats sailing past.
1.20. Board the Sea to Sky Gondola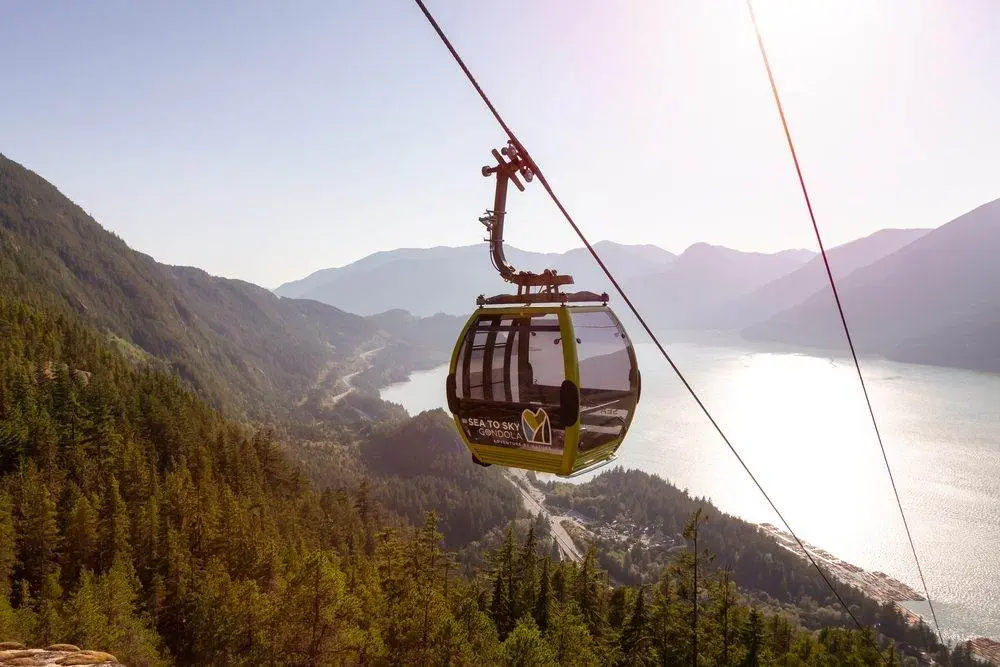 The sea-to-sky gondola is a most sought-after attraction. Where can you locate this attraction? You can find it along the sea-to-sky highway amid Vancouver and Squamish.
Once you board the gondola, and reach the top, you will be engaged in exploring lots of trails and the majestic sky pilot suspension bridge.
You will also encounter the well-known Panorama Trail, which will take you to a wooden viewing deck. This deck is where you can get peaceful views of Howe Sound.
1.21. Know About the Museum of Anthropology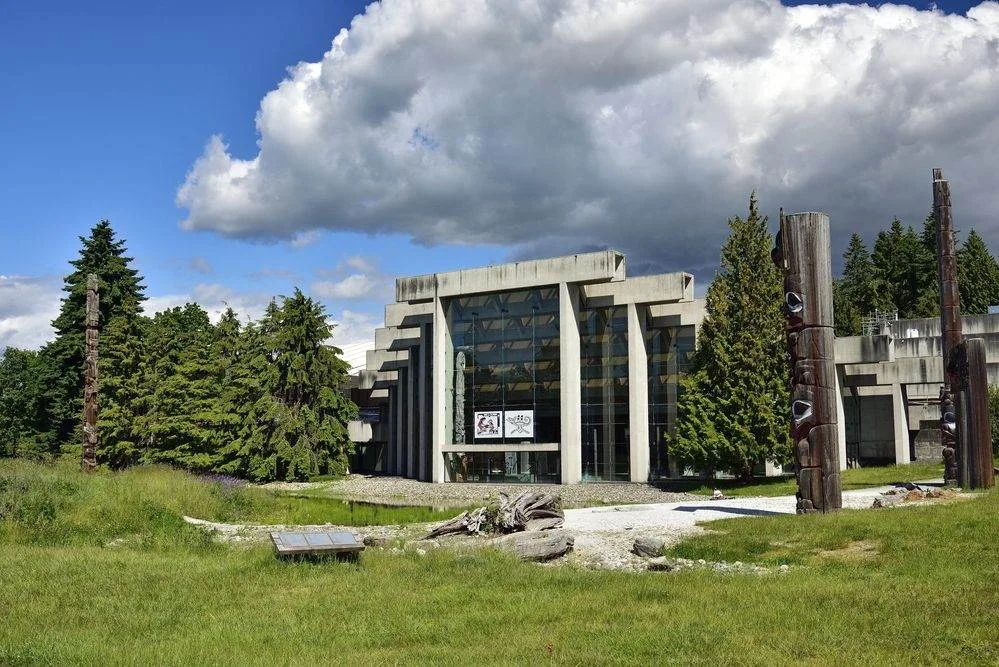 The Museum of Anthropology covers cultures worldwide. However, it mainly prioritizes the first nations of British Columbia. You can find exhibits showcasing native art in the Great hall.
You can enjoy other attractions too. These attractions include the Beaty Biodiversity Museum, Nitobe Japanese Garden, and Wreck beach shoreline. There is a catch on this beach. Any guesses? On this beach, clothes are optional.
1.22. Relish Vancouver Food
Vancouver food is hard to miss. You can try having your brunch at the fantastic cafes in Vancouver. These cafes offer creative dishes, and they look colourful too.
You can try the Jam Cafe – a famous place to have brunch. The dishes here will bind you with their taste. The menus include spicy cauliflower Benny, pork belly bunny, and other delicious dishes.
2. FAQs
What is the Best Activity to Enjoy in Stanley Park?
The best activity to enjoy in Stanley Park is to join a bicycle tour.
What are the Specialties of Vancouver Island?
The specialties include scuba diving, hiking, skiing, whale watching, surfing, and sport fishing.
Does Downtown Vancouver Have Nightlife Districts?
Yes, Downtown Vancouver has a few nightlife districts.
Bottom Line
Downtown Vancouver, Canada, undoubtedly has plenty of things to do. You can explore the various art galleries and Jericho beach. Enjoy activities, including mountain biking, hiking trails, and walking tours.
You can include all these Vancouver attractions on your Vancouver bucket list. You can also enjoy taking a tour around the City. After you complete all these activities, there is no room for the question of what to do in Downtown Vancouver.
As an Amazon Associate, Icy Canada earns from qualifying purchases.
[amazon_auto_links id="81298"]
The Icy Canada team strives to create content that matters. It's why our content is written by travel writers, authority experts, well-known authors, and niche experts. Our content is also periodically reviewed by expert authors for accuracy and trustworthiness.
As an Amazon Associate, Icy Canada earns from qualifying purchases. [amazon_auto_links id="81298"]