The city of Santa Monica is an incredible destination and is ideal for a fantastic trip.
It lies on the Pacific Ocean coast to the west of Los Angeles. This was originally a seaside retreat that later became the city with the most attractions—a sprawling beach with bright sunny weather.
Santa Monica is home to a beautiful beach and top attractions. Who doesn't wish to wish to visit here? It's like a once-in-a-lifetime experience.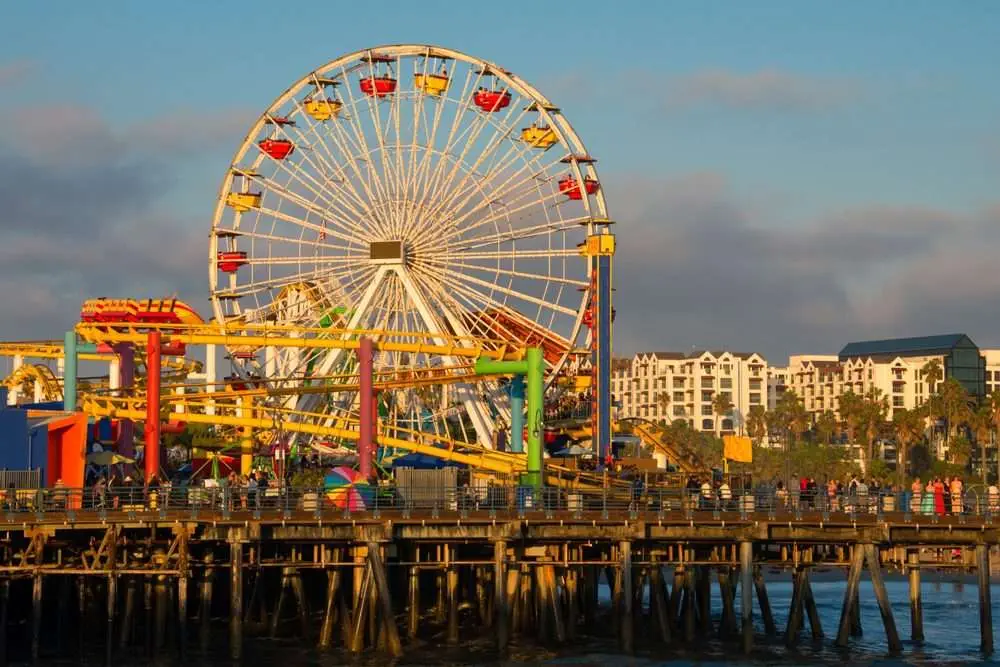 It receives about 15 million visitors annually—a desirable city where people are attracted here due to its accessibility and progressiveness.
Santa Monica, CA, offers a mixture of family-friendly locals, high quality of life, lifelong surfers, and high-spirited youth.
There are several hotels, restaurants, and entertainment options available. Even if you visit here alone, you won't just feel alone. It has major sights similar to Venice Beach, Malibu, and Beverly Hills.
A 26-acre linear park with fascinating ocean views, flowerbeds, and palm trees for perfect leisure. An ideal spot for a picnic and quality time.
Also, Access the Ferris Wheel from Palisades Park. There are numerous opportunities for shopping and dining.
Santa Monica's downtown is far more charming. Watch some of the street performers as they proudly display their talents. To shop, choose from a variety of stores.
And the top attractions to visit. It's called the "pristine tour" because the city isn't as crowded as Los Angeles County.
Are you considering visiting Santa Monica? This page answers your search. Examine the guide's details and the city's key sights. Here, all the specifics of a flawless, spotless tour are given.
Santa Monica- A Pristine Tour
How to Reach Santa Monica?
The city is located at the western terminus of Interstate 10, also known as the Santa Monica Freeway. This Freeway is 15 miles away from the west of downtown Los Angelus and 7 miles away from the north Los Angelus International Airport.
Downtown Santa Monica is a tourist area. The renowned Santa Monica Pier is located here. To get to the Pier, take the Freeway and turn left toward the coast. Los Angeles is the finest landing spot due to its proximity.
Public buses are available throughout Los Angelus. Prices are quite affordable. You can travel in a coach, if not a private car. 
The best recommendation is to land via a flight at downtown Los Angelus airport. From here, you can hire a cab to reach you there within a few hours. But always to save money you can choose public transport.
Quick Reasons to Visit Santa Monica
Walking area of 8.3 square miles.

The coastline stretches for 3.5 miles.

Eight neighborhoods offer a mixture of shopping, dining, entertainment, and outdoor activities.

Public transportation and rentals are easily accessible.

Santa Monica is a convenient hub for tourist exploration.

Easy access to top attractions and the heart of Los Angelus.

It is close to Beverly Hills and Hollywood.

The famous Santa Monica Pier is located here.
Now, as we finish with the guide details, let's look into the top attractions Santa Monica offers.
Santa Monica: Top 4 Attractions
Are you wondering about some top attractions in Santa Monica? It's not only the beaches but something more than it. Let's have a read.
1. Santa Monica State Beach
Santa Monica State Beach is Los Angelus's top beach. This incredible coastline is 15 miles away from Hollywood.
State Beach attracts millions of tourists. It holds the iconic Santa Monica Pier spreading over 3.5 miles. Spot numerous people relaxing on the beach.
The beach offers a Southern Californian beach lifestyle. There are various popular things to do.
Try out fun activities like surfing, building sandcastles, swimming, and soaking under the sun. Fun activities are available on both sides of the Pier.
The Annenberg Community Beach Households beach amenities like volleyball, swimsuits, courts, and a swimming pool to the north.
Visit the International Chess Centre and Carousel Park to the south. A wide range of fitness equipment, like gymnastic rings, is found in Muscle Beach. The Marvin Braude Bike Trail spreads for 22 miles across the entire beach. A perfect trail for walking, running and bicycling.
To the trail's southern end in Venice Beach. Make sure to carry your surfboard when visiting here. You can also rent it through many rentals available.
2. 3rd Street Promenade
To the heart of Downtown Santa Monica is the 3rd Street Promenade. A traffic-free place to the east of Santa Monica Pier. 
Watch how the street performers showcase their talents. You will spot singers singing cheerfully at every spot.
 It's a clean, decorated pathway with a line of talented musicians, shops, and restaurants. Explore this place during daylight to witness the sunshine. Nights can be colder and chilly. 
But nights offer decorative lighting and an airy atmosphere—an ideal spot for outdoor shopping. It even holds a colossal shopping mall. Shop among various brand outlets.
Mouthwatering restaurants offer brilliant Californian delicacies—also tastes from several street food outlets. Check out popular storefronts like Nike and Nordstrom. 
Visit nationally famous restaurants such as The Cheesecake Factory and Johnny Rockets. It's a paradise for food lovers.
Children aren't left out. The Cayton Children's Museum offers a large play area and learning facilities. Do not forget to watch the beautiful trees lined up one by one.
3. Santa Monica Pier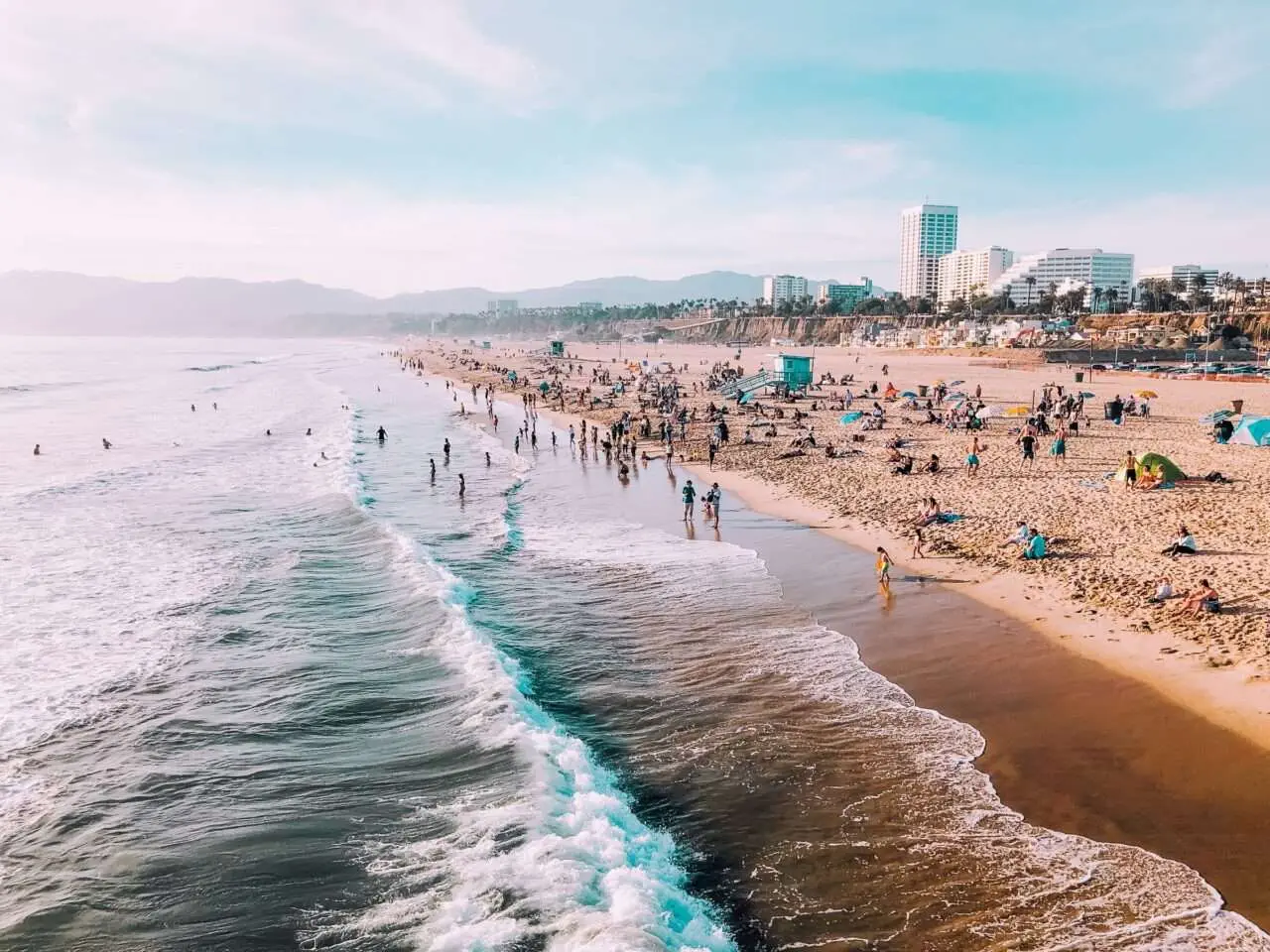 Here we come to the famous attraction, the Santa Monica Pier. A classic landmark on the seaside terminus of historic Route 66. 
Santa Monica State Beach surrounds both sides. It's a family and dog-friendly Pier with fun activities and plenty of people.
The Pacific Park holds the splendid Ferris wheel and rollercoaster. Ride the historic carousel, and Playland Arcade is a central beach attraction. 
  Want to see famous fish? Go to the Santa Monica Pier Aquarium, tucked beneath the carousel structure. Bike rentals, beaches, and antique shops are additional well-liked attractions.
People usually mesmerize ocean views, stroll around the area and watch the musicians play on the boardwalk.
Do not miss the Twilight on the Pier event. One of the biggest music festivals to ever witness. It offers live music from across the globe. Your life is sure to change here.
Also, visit Grande Prairie, which is a great tourist destination.
4. Palisades Park
A 26-acre coastal park on Ocean Avenue. Palisades Park tends to attract tourists with a gravitational pull. It overlooks the Pacific Coast Highway and Santa Monica State Beach. Thus numerous ocean views can be experienced.
The pathway is a pristine walk with lined-up palm trees and rose bushes. You can relax on the benches and fall in love with nature. Access the pedestrian bridges crossing the highway.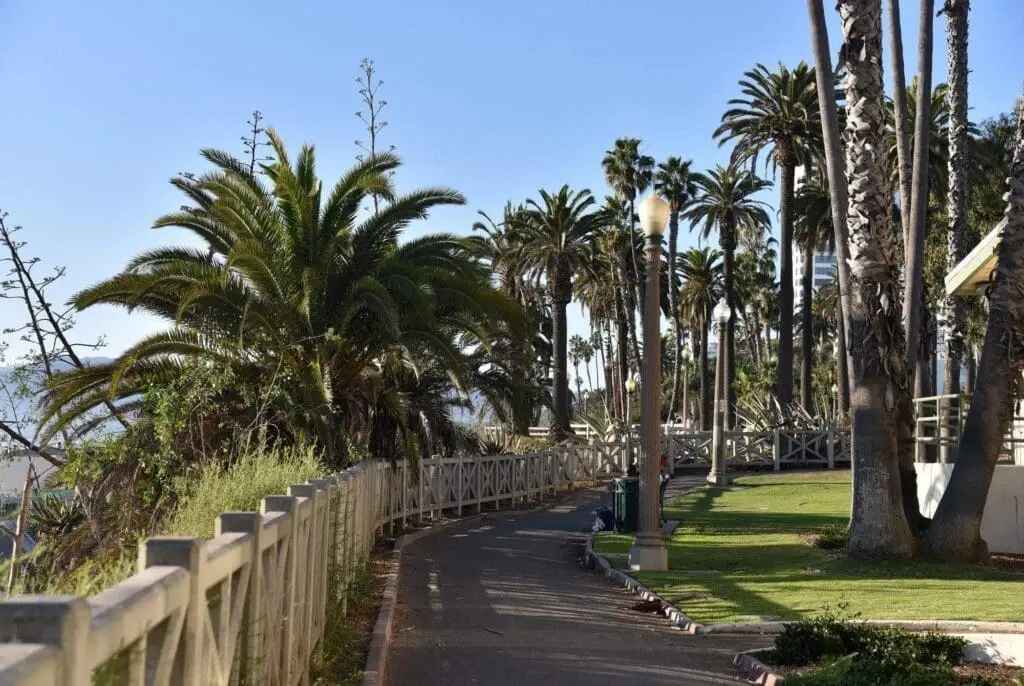 This path also connects with the Santa Monica Pier. Palisades Park offers fantastic amenities like camera obscura, petanque courts, and public art gallery.
Further, you watch the streets of Downtown Santa Monica, filled with life, and the 3rd Street Promenade enriching ocean activity.
The Inspiration Point to the north is worth a walk.
Fun Activities to Try in Santa Monica
1. Climb the Santa Monica Stairs
This may seem weird, but these stairs are strenuous. Fitness lovers will love these stairs. 
They can do a complete workout here—two sets of steep steps connecting Adelaide Drive from the top to Entrada Drive at the bottom.
It's located at 699 Adelaide Street from the top view. You can climb up and down several times. But one climb is enough for a workout. 
Fitness people come here to do exercise. Visit here early morning to try this fun activity. Free parking zones are available on Entrada and at the bottom's start.
Also, check out the famous farmers' markets in Santa Monica.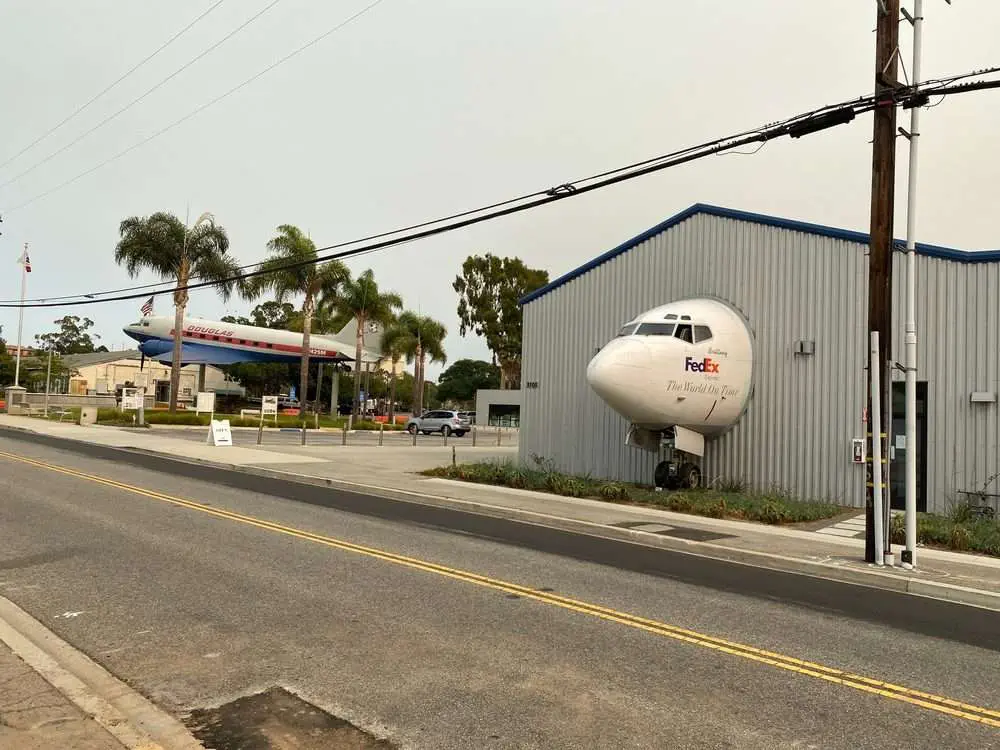 2. The Museum of Flying
The Santa Monica Airport holds the Museum of Flying. The second President of Douglas Aircraft Company, Donald Douglas Jr., founded this museum in 1974.
 The museum was opened here in 2012. You can watch featured airplanes from the Douglas Aircraft Company. 
Explore other historical planes and models, such as the Douglas DC-3 Spirit of Saint Monica. This was built in 1942 at Douglas Aircraft, Santa Monica. You can try climbing the FedEx plan, a fun activity.
Aircraft fanatics and kids are sure to love this place.
3. Swimming at Annenberg Beach House
This community beach house is a public swimming pool, city hall, and gallery.
It is situated on the northernmost, right-hand side of Santa Monica State Beach. For Marion Davies, William Randolph Hearst had constructed a 100-mansion estate nearby in 1920.
Since 1920 this property has transformed into various clubs and beach houses. Until 1956 the villa was destroyed. Only the club remained till the 1994 Northridge Earthquake.
The Annenberg Beach House neighborhood unveiled a renowned pool, the Marion Davies Guesthouse, and brand-new areas in 2009. The entire thing was rebuilt.
Thousands of people now come here for entertaining activities. Consider engaging in some entertaining activities outside swimming.
Beach volleyball, tennis, and soccer courts are also available. Some need fees, while others are free of cost. Come here, along with your family and friends, to enjoy.
4. The Camera Obscura Art Lab
An abnormal activity to try out. This art lab will stun the physicists and photographers. The concept of Camera Obscura is unique. 
A dark room acts as the internal part of a camera. The light beam reflects the scene on the dark room's plate. Only a certain amount of light can pass in. 
As a result, the light source acts as a periscope over the building that you can move to face the ocean or street. The outside image scene is portrayed on a circular plate in the middle.
Earlier in 1940, it served as a community center but is now an art lab. You can adjust the focus by moving the table. 
Closing Thoughts
Living in Santa Monica is like leading a lavish lifestyle. A magnificent sight to behold. Every traveler will enjoy giving this a try.
The places we recommended for breathtaking views from both the beachside city side and  the main street are; Montana avenue, Pico boulevard,  and farmers markets.
We hope this Santa Monica essay answers all of your questions. Please let us know when you plan to visit in the comments area.
FAQs
1. What is the Best Time to Visit Santa Monica?
Santa Monica is a popular tourist destination that offers a year-round visit due to the favorable climate. 
As it's located in Southern California, the weather remains moderate. As we know, every popular destination has the best time to visit. 
Santa Monica is filled with popular events. One shouldn't miss it while visiting here. Similarly, there are few months here to enjoy certain events and attractions.
The weather remains unpredictable. January to March offers various events and a perfect time for restaurant delicacies. 
From June to September, you could go. However, not much happens. You are free to explore. Christmas is widely celebrated throughout December. Therefore, the best time is from October through December.
You can enjoy the Abbot Kinney Festival and join the American Film Market. You are sure to enjoy it here.
Make sure you choose the months according to your convenience. Every season offers a unique experience. 
Summers are cool (10 to 15 degrees). However, they can get scorching in the afternoons. The term "rainy season" refers to winter. Compared to the monsoon season, there is more rain.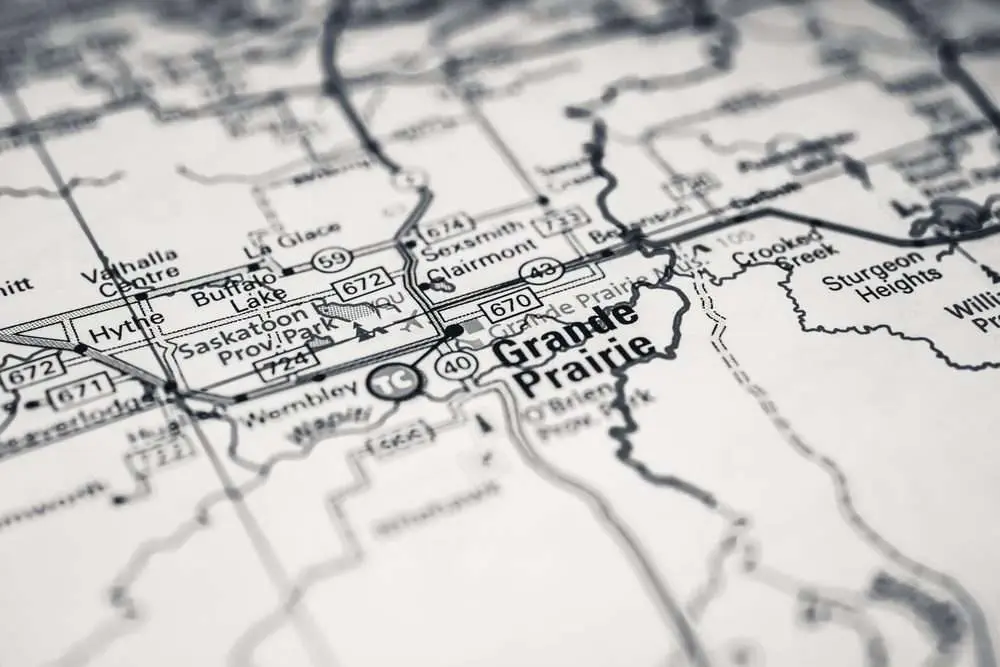 2. What are Accommodations options like in Santa Monica?
Before your visit, you must know about staying in Santa Monica. Diverse communities are abundant and have no shortage of lively areas: gorgeous beaches, shopping, and awesome restaurants. 
Even the locals say Santa Monica offers the best of everything. Santa Monica hotels are an extra value to the beach. 
Be cozy on the lush cabanas at Viceroy Santa Monica while watching the sunset. The Fairmont Miramar Hotel and Bungalows welcome beach lovers to relax. 
The best part about staying in Santa Monica is you can spot Hollywood actors here. Luxury hotels line up the beach. They hold more than 100 hopping outlets. 
Huntley Santa Monica Beach is an 18-story penthouse. The windows offer majestic views of the Pacific Ocean.
There's an Urban boutique lodge hidden in the neighborhoods. You can also stay there. 
This guesthouse is made of Mediterranean architecture with 36 guest rooms. An ideal place that gives a unique traveling experience.
Loews Santa Monica Beach Hotel, third street promenade and JW Marriott Santa Monica Le Marigot offer stunning views of the Southern California coastline.