Looking for live music in Toronto?
Well, getting drinks and great live music venues is easy when you live in Toronto. Do you know why? Toronto is apparently the New York of Canada in terms of music. No vinyl can compare to the heartwarming experience of live music bars. The feeling of sitting close to the guitarist is personal, regardless of whether the music venues hold thousands of people or hundreds.
But before you go out for the night, be sure to check the venue's website for their dress code. Cover charges are common in most music venues, so be prepared to pay when you enter.
You'll surely find many music venues that will offer drink specials on this list, whether you're an enthusiast of jazz or a rocker looking for some high-energy fun or whether you're looking for a small venue or an intimate venue or a massive stage.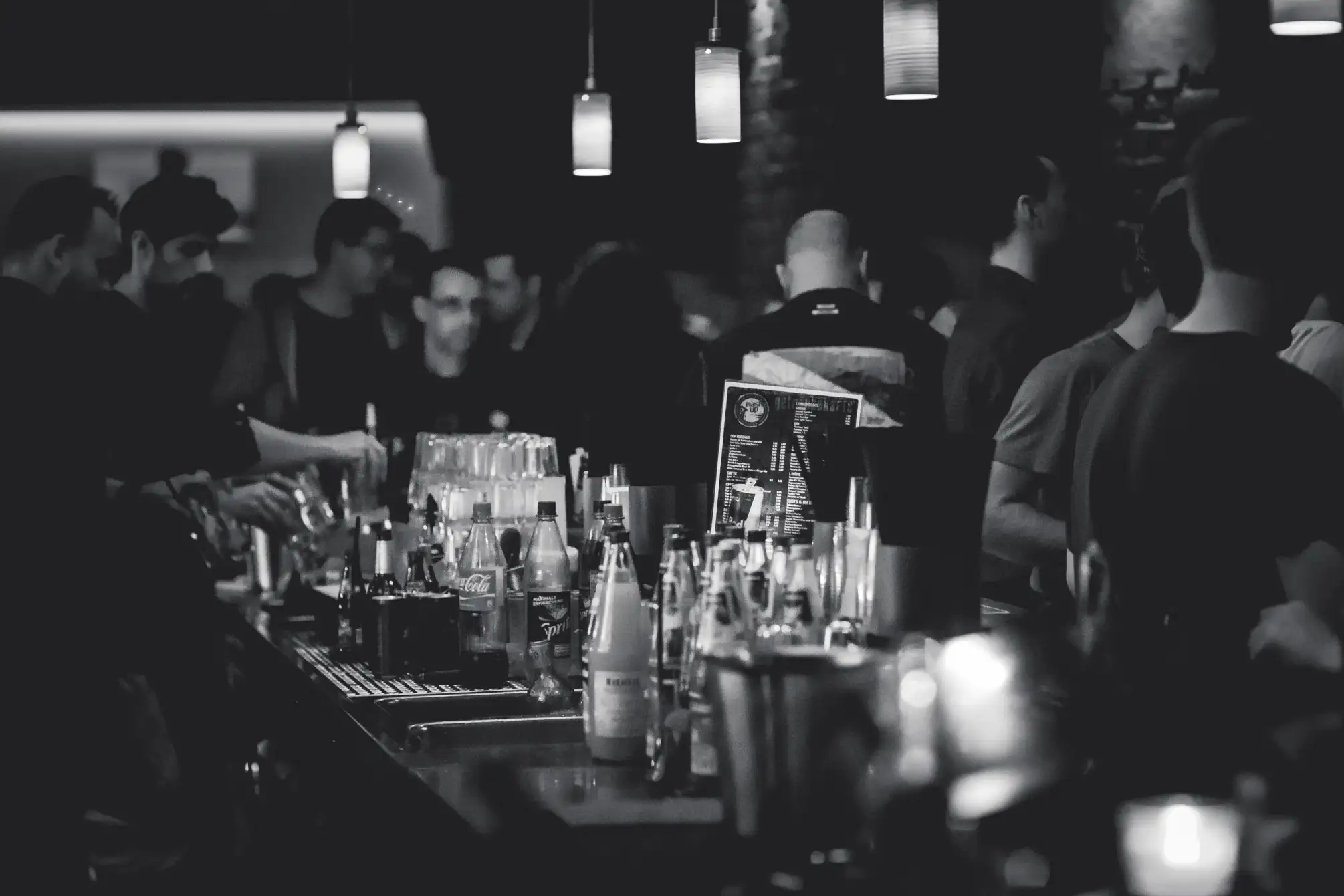 So plan your night out now with 8 of the best live music bars or music venues in Toronto:
Best Live Music in Toronto in Top 8 Bar
1. The Cameron House Live Music Bar
Originally built in 1880, the Cameron family has owned Cameron House since it was converted into an art and music space in 1981. There is a small stage and bar with live music and an informal cultural center in downtown Toronto. Cameron House is a unique combination of a bar and a concert hall. Featuring a lounge and backroom, The Cameron can accommodate up to 60 people, which is also the club's maximum capacity.
Cameron House has hosted a variety of local indie activities. On the stage of the Cameron House, many great artists have performed, including Ron Sexsmith, Blue Rodeo, The Barenaked Ladies, and Holly Cole.
Cameron House offers live music every night of the week, with at least two concerts in the lounge every Saturday and Sunday at 6 pm and 10 pm.
Show times : 
Sunday: 6 AM–1 AM
Monday: 6 AM–12 AM
Tuesday: Closed
Wednesday: 4 AM–1 AM
Thursday – Friday: 4 PM–2 AM
Other information:
Website: Cameron's House 
Telephone: +1 416-703-0811
Address: 408 Queen St W, Toronto, ON M5V 2A7.
2. Poetry Jazz Cafe Live Music Bar
Since 2010, the Poetry Jazz club or Cafe has featured live music, jazz, and other genres. Poetry Jazz Cafe offers its visitors an amazing experience through its outstanding nightly shows.
Summer can be the perfect season to enjoy some jazz or live music with a great variety of groups on the stage and cocktails in a beautiful backyard with a friendly staff that makes you feel like you're at home – not too harsh, but just enough to calm the senses before leaving you feeling euphoric.
Since this cozy venue is far enough from busy streets, you can enjoy your drinks while the bands play without feeling that country rush. Especially with their beautiful backyard, which feels like home. What a catch, right?
Show times: 
Sunday – Tuesday: Closed
Wednesday: 6:30 pm to 1 am
Thursday- Friday: 6:30 pm to 2 am
Saturday: 8 pm – 2 am
Other information:
Website: poetryjazzcafe.com
Telephone: +1 416-599-5299
Address: 224 Augusta Ave, Toronto, ON M5T 2L6.
3. Horseshoe Tavern Live Music Bar
The Horseshoe Tavern in the downtown area, also known as The Horseshoe, The Shoe, The Toronto Tavern, and The Triple T,  is one of the oldest and most famous concert venues operating since the late 1940s. This bar was opened to create a space for artists and musicians.
Over the last 15 years, this bar has organized many live music events dedicated to the early 2000s, with performers like The Decembrist, The Shins, Mitski & Kate Nash, Bright Eyes, Fran Ferdinand, and many more.
You can find all kinds of music at the Horseshoe Tavern. There is something for everyone here – rap or rock, country, pop, jazz, EDM, or ballads. You won't be disappointed!
The vibe in this place is very much the "everyone knows everyone"–and it's just amazing because you don't always find places like this nowadays that offer music every night of the week, so it's wonderful to be in a place like this.
Show times:
 Sunday – Saturday: 12 pm to 2 am 
Other information:
Website: horseshoetavern.com
Phone: +14165984226
Address: 370 Queen St W, Toronto, ON M5V 2A2.
4. El Mocambo Live Music Bar
If you're looking for a place in the city to get your heart pumping, dance your feet and enjoy a rock 'n' roll band, El Mocambo is the place for you! This venue has a lively atmosphere. Canada's most famous concert venue, El Mocambo, has been a key influence on Toronto's popular music since 1948.
Over the years, famous artists have performed here, like Marilyn Monroe and Dan Schafer, Al Di Meola, Switchfoot, Moxy, Elvis Costello,  John Cougar Mellencamp, Dream Theater, The Rolling Stones, Stevie Ray Vaughan, April Wine, and many more.
The band's live performance cannot be described in words, so stop by and see for yourself! Also, check out upcoming events. Your favorite band might be performing there.
Other information:
Website: El Mocambo
Address: 464 Spadina Ave, Toronto, Ontario M5T 2G8 Canada
5. The Piston Live Music Bar
When you want to let loose and have a good time with the style of the 90s DJ set, the only place that will do it for you in this city is The Piston. The Disco Boogie House is one of the sweetest and most soulful dance music types you'll hear in this welcoming bar in the country, where you can come down and enjoy the sweetest soulful and uplifting sound with a relaxed atmosphere.
This space is just for you if you want to throw a party that will leave you and your friends talking for days. The food is top-notch, and they have vegan options, so part live music venue and part restaurant – an ideal spot for any party.
Also, did you know that it is owned by two musicians who decided to build a venue they would like to visit? Over the past few years, The Piston has hosted renowned artists such as Ron Sexsmith, Sloan, and Gene Simmons for episodes of Family Jewels, Lights, Zeus, Joy drop, and the July talk show.
The bar has comfy booths and a hopping back room with live acts and food for those who want to enjoy a night out. Amazing right?
Show times:
Sunday – Wednesday: Closed
Thursday: 8 pm – 2 am
Friday – Saturday: 10 pm – 2 am
Other information:
Website: Piston
Address: 937 Bloor Street W, Toronto, ON M6H 1L4, Canada
6. Bovine Sex Club Live Music Bar
Toronto's Bovine Sex Club has sat at the forefront of rock, punk, alt-rock, and rockabilly music scenes at various times. As one of the most well-known and unique rock and punk clubs in Toronto, the Bovine has a reputation for being home to some of the city's most innovative bands and random strangers who love dancing and those too who like to stand by the bar and party.
People are friendly, and you won't regret coming here even on a busy Wednesday. There is no doubt that you will end up in the Queen Street west party district if you decide to go out on a night out, and with that being said, it is very unlikely that you will miss the club. There's no harm in popping in for a drink and watching the band play if you're into edgy music while you're there.
Show hours:
Sunday – Saturday: 9 pm to 2 am
Other information:
Website: Bovine Sex Club
Phone: +1 416-504-4239
Address: 542 Queen Street W, Toronto, ON M5V 2B5.
7. Adelaide Hall Live Music Bar
If you want to see or listen to your favorite band, Adelaide Hall is the place for you. Adelaide Hall is the perfect venue for events and concerts. The unique experience of listening to live music is even more magical when you see the guitarist's fingers.
With 680 seats, you can watch the action from afar, whether you're watching from the front row or decide to step out onto the second-floor balcony for entertainment. Musicians from all over the world gather at Adelaide Hall to perform indie music locally and internationally.
Other information:
Website: Adelaide Hall
Address: 250 Adelaide Street West Toronto, ON M5H 1X6.
8. Danforth Live Music Hall
More than 100 years old, Danforth still offers a cinematic atmosphere and is more alive than ever.
Since its opening in the 1970s, this music hall has been a massive venue for live music, and over the years, it only has expanded its services in terms of performances by including comedy shows and drag queen nights.
The formerly inclined cinema is the perfect place to watch your favorite band from all angles, no matter where you stand in the bar.
The coolest thing about it is that it has a "dark rock club" feel. Still, at the same time, it's big enough and professional enough to attract big names like Rihanna, James Brown, The Clash, Alvvays, Hanson, Joel Plaskett., Justin Bieber, Chance The Rapper, and many others who love to perform here to this day.
An ideal place to relax from all negative vibes. Also, check out next week's events. Maybe you will catch your favorite bands and DJs.
Other information:
Website: Danforth Music Hall
Phone: +1 416-778-8163
Address: 147 Danforth Ave, Toronto, ON M4K 1N2, Canada
Well, this is where we end our list of bars for live music in Toronto. Hope you like it.
Also check out, Best Clubs in Edmonton.
As an Amazon Associate, Icy Canada earns from qualifying purchases.