Paralegals are qualified professionals who help attorneys in legal work. They are not necessarily lawyers but know legal terminologies, procedures, and research. The following paragraphs will answer what does a paralegal do?
Some tasks of paralegal professionals do include drafting, researching, arranging client meetings, assisting lawyers in pleadings, and maintaining legal documents.
Paralegal professionals can work in firms, legal departments, government offices, Non-Government agencies, and organizations that require legal services.
To become a paralegal, various prerequisites are necessary. Good communication skills, familiarity with legal documents and terminologies, computer skills, client handling, drafting skills, etc.
Many jurisdictions like USA and Canada have a procedure to register a person as a paralegal professional. For Example, the National Association of Legal Assistants (NALA) in the USA and the Law Society in Canada.
1. How to Become a Paralegal in Various Jurisdictions
Every country has its requirement for Paralegal registration. Some of the jurisdictions are Canada, the USA, India and Australia.
1.1.Canada
Most lawyers in Canada require a first-level University degree in law but some accept paralegal certificates.
The least qualification is a Paralegal certificate. After that, an Associate degree is more extensive than a certificate but less than a Bachelor's degree. A bachelor's degree in law is considered good.
The big law firms demand experience. So relevant experience can be attained by working with individual lawyers. However, licensing is a crucial requirement. Law Societies provide licenses to Paralegals.
1.2. United States of America
No national standards are prescribed for a paralegal professional. Following are some qualifications anyone can choose from:
Bachelor's in paralegal studies
Master of Legal Studies
Certificate course for Paralegal Studies
Paralegal programme approved by American Bar Association
An Associate degree.
There are two national bodies to certify Paralegal professionals. National Association of Legal Assistants (NALA) and the National Federation of Paralegal Associations (NFPA).
1.3. India
India has a much simpler procedure. Choosing one from the following requirements, one can provide legal services.
Certificate Courses
Diploma or Associate Degree in Law
Bachelor's Degree
Master's Degree
Online Paralegal Programmes
1.4. Australia
There are no set eligibility criteria in Australia. One can start by working under a Lawyer as Legal Secretaries or Assistant.
One can earn a Certificate Level IV in Legal Studies from a registered training organization or join paralegal training programs.
One can also earn a Bachelor of Law degree from a recognized University.
2. What Does a Paralegal Do?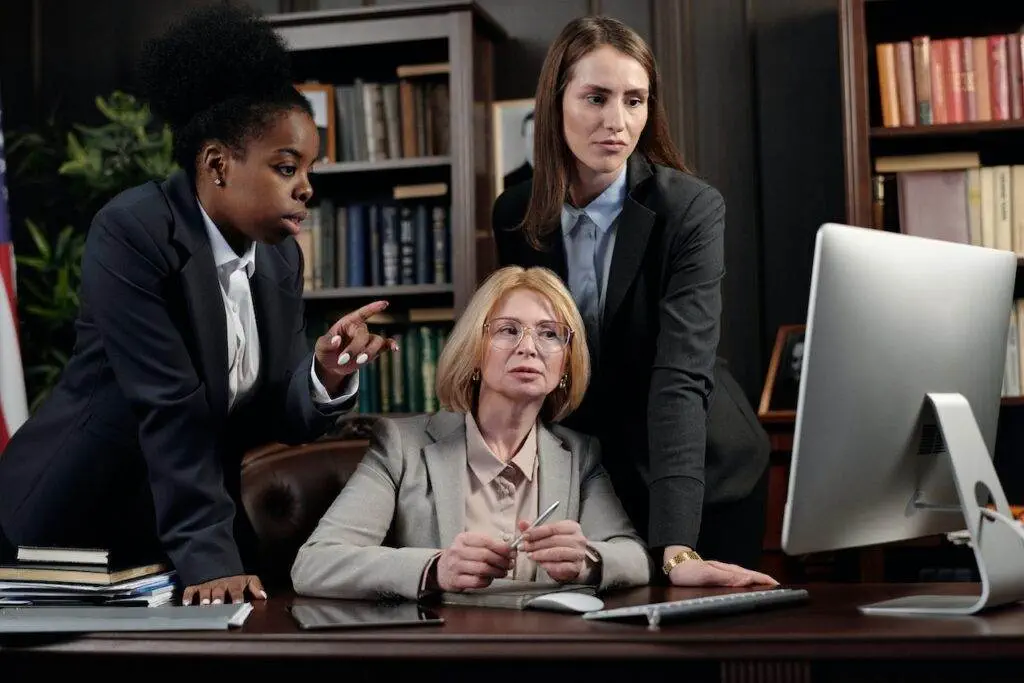 The duties of Professional paralegals revolve around the following.
Assist lawyers in conducting legal research
Review legal material
Interviewing clients and relevant parties like witnesses
Legal writing
Draft settlement agreements and prepare written reports
Managing cases and legal documents
Write legal articles
Perform general office work. For instance, organize meetings and keep financial records.
Draft wills, execution and attends court proceedings.
3. Essential Skills for Paralegal Profession
There are various skills that an individual need to have to enter this profession. Without these skills, an individual can face hard times in this profession.
3.1. Legal Knowledge
The candidate should be well-versed in various laws and their terminologies. It is hard to work in a law firm if one does not know the meaning of a term because every word counts in law.
3.2. Communication skills
Paralegals need to communicate with many professionals at firms. Sometimes they are asked to take interviews with newcomers. That is why a good communicator can only survive in this profession.
3.3. Research skills
Paralegals need to prepare reports and legal documents. Therefore a good research background is required. Research skills are necessary for an efficient career in this profession.
3.4. Organisational Skills
Paralegals also need to arrange meetings with the clients. This day-to-day task requires them to have some experience in the organization for meetings and client handling.
3.5. Critical Thinking
Legal issues are very complex, especially related to corporate law. Paralegals deal with these issues and solve them to proceed in court proceedings.
3.6. Technical Skills
Paralegals need to handle a lot of reports and legal documents. Therefore they should have electronic database management skills. They are essential for managing legal documents and assisting lawyers.
4. Areas of Specialization
There are various areas of law in which most paralegals work. Although they need prior knowledge to assist lawyers and conduct research. However, after attaining sufficient knowledge, a paralegal can explore a lot in these areas.
Family Law
Corporate Law
Intellectual Property Law
Criminal Law
Civil Law
Environment Law
Business Law
Sports Law
Constitutional Law
Property Law
Juvenile Justice Law
Immigration Law
Litigation Paralegals
Personal Injury
5. Paralegals Who Work for Law Firms and Related Businesses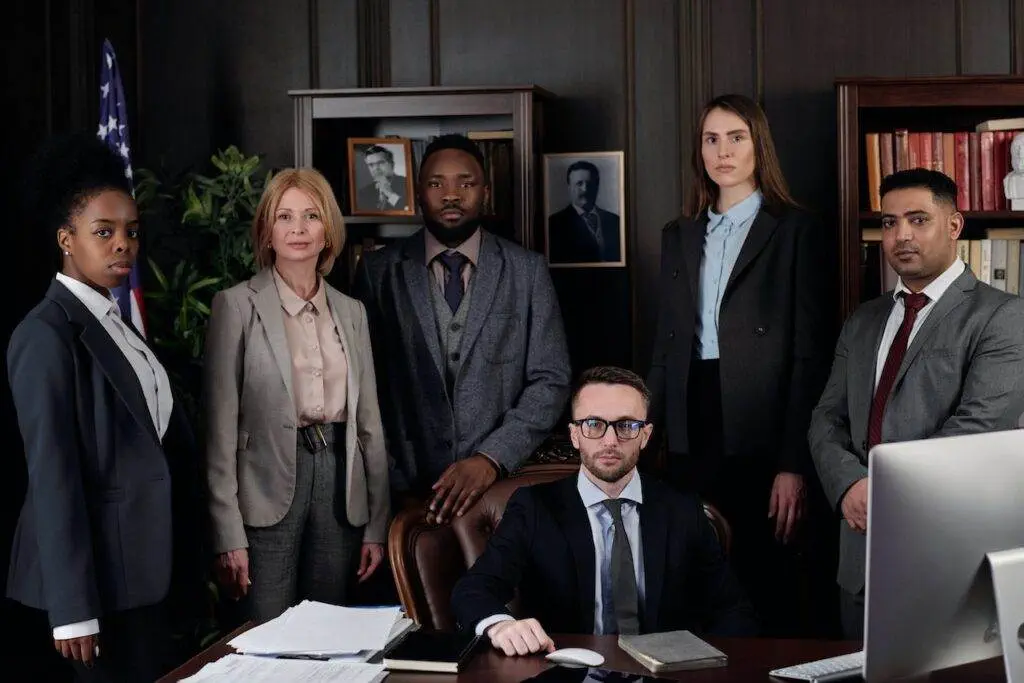 Law firms are groups of lawyers working in various legal areas. They provide legal services to clients related to every aspect of law. Here the work of paralegals is very crucial.
Paralegals are employed by law firms for the day-to-day work and assisting lawyers. They provide a legal environment and professional development opportunities to paralegals where they can grow their careers.
Sometimes, these professionals are also engaged in small claims courts to attend to and represent clients.
5.1. Conducting legal research
It is the most important work a paralegal aspires to do in law firms. Often they are given topics related to small claims court as they are less experienced paralegals.
5.2. Affordable Legal Services
Having paralegals in law firms ensures that clients who cannot pay hefty fees to lawyers can be directed to the paralegals for assistance. They represent clients on various platforms.
5.3. Judicial Dispute Resolutions
This is an out-of-court settlement where lawyers can help related parties to solve their issues without trial. Here, paralegals do clerical work like client handling, managing documents etc.
5.4. Public and Private sectors
Law firms represent clients from the federal government as well as businesses. The lawyers present arguments for or against government legislation.
Here the lawyers determine the role of legal professionals like paralegals who can provide paralegal services.
As these are complex matters, legal departments of governments only seek quality legal services. Therefore, work in this area is limited for the paralegal profession.
Businesses hire paralegals only when they are sure about the experience and the kind of case a paralegal can handle.
5.5. Other Lower Court Proceedings
Paralegals handle lower court proceedings. Supervising attorneys assist them. The supervising lawyers decide the legal field in that paralegals can work.
Aspiring paralegals find it much easier to represent clients in lower court proceedings which can boost their careers.
6. How Much Do Paralegals Make?
Paralegal salary depends on several factors. The area that the paralegal is working in, specialization, working in a law firm or independent paralegal or part-time, etc.
6.1. Canada
According to reports from Payscale, a Paralegal professional earns an average salary ranging from $36k to $75k annually. This indicates that a paralegal profession is promising for hard-working professionals looking for a good career opportunity.
The entry requirements of this profession are also not high. Anyone can start by registering at a law society. In career advancement, a paralegal can assume supervisory responsibilities. It is an incentive to enter this field.
6.2. USA
According to the U.S. Bureau of Labor Statistics, the median salary of a paralegal in 2021 was ~$56k. The lower and upper limit was $36k and $88k, respectively.
Statistics show that in the US also, paralegals are earning handsome amounts of salary. This is because the US has the biggest legal industry and youths are attracted to this profession.
Here in the US, independent paralegal services are also gaining some currency as students are looking for a law office in the future. Therefore other professionals are entering this field.
6.3. India
The salary of a paralegal in India ranges from INR 1.2 Lakh to INR 10 Lakh. The average salary is around INR 4.1 Lakh. It is considered above average pay rate in India.
Although this profession is new in India, paralegal and related occupations are gaining attraction. Especially, law firms employ them.
This profession is attractive because there is an easiness to find clients. Compared to Lawyers, they provide paralegal services at a much less fee.
6.4. Australia
In Australia, the legal profession is considered one of the top professions. Paralegal and related occupations are also high-paying jobs. The average salary of a paralegal in Australia ranges from $65k to $88k annually, according to seek.com.
7. Can Paralegals Work Part-Time?
Most jurisdictions provide this facility to young professionals to explore this profession while doing their full-time job. Especially university students who work for their fees and living expenses find it very promising.
7.1. Rules and Regulations
Countries have their own rules and regulations for this profession. Most common law countries like the USA, Australia, India, UK, etc. require a certificate, which is a minimum requirement.
As the students progress in this profession, they try to become supervising lawyers. A paralegal career professional is not regulated as compared to other legal professionals. That is why it suits the students more.
7.2. High Demand for Paralegals
The demand for paralegals is not diminishing as law firms require them in great numbers to handle daily tasks. After lawyers prepare the draft, paralegals conduct research and assist the lawyers to argue it in a court of law.
8. Frequently Asked Questions (FAQs)
How is a Lawyer different from a Paralegal?
There is a fundamental difference between them. The Bar Association authorizes a lawyer to argue and give legal advice. The paralegals assist lawyers in their daily tasks.
How healthy is the market for paralegals?
The market for paralegals is healthy and growing fast. According to the US Bureau of Labor Statistics, a 10% growth is projected from 2020 to 2030.
The parameters are based on the population and business growth projections in the upcoming years.
How much time does it take to be a paralegal professional?
It depends on the educational path that one chooses. A certificate course can take 6 months to 1 year. An associate degree takes 1-2 years where as a Bachelor's Degree completes in 3 years.
How can paralegals help their communities?
A paralegal can undertake various activities for the community. Like a Pro-Bono in which a paralegal works for people on a volunteer basis without charging any fees.
One can provide legal services like assisting people in family, financial and petty criminal matters. They can also start teaching people about their legal rights and organizing classes.
What is the workplace for a paralegal?
Workplaces for paralegals can be fast-paced and challenging, but at the same time, they are rewarding. The workplace depends on the kind of sector that a person is working in.
Most paralegals work in firms where they assist lawyers and conduct research. Paralegals work in criminal justice, environmental law, and civil rights in government departments.
Differentiate between legal assistants and paralegals?
A legal assistant works in legal firms or departments and provides administrative help without law.
Paralegals have specific training to provide support to lawyers in legal affairs in the public and private sectors.
9. Conclusion
As it is answered in this article- what does a paralegal do? It is worth mentioning that this profession is very promising in various legal departments of the public and private sectors.
Legal assistants are in high demand to handle research reports and other legal documents. Here, the paralegals fill the gap. Paralegals are required in small claims court cases. Lawyers handle complex cases.
In addition to all the perks that this profession provides to individuals, they are affordable legal services for clients who cannot pay the hefty fees of lawyers.
Therefore, paralegals and related occupations are in high demand in this developing world.