What to do in Moncton? The city in southeastern New Brunswick is well known for its numerous attractions and community activities and is a perfect destination to spend a memorable vacation.
Moncton city also boasts of being the largest in New Brunswick. The natives of Moncton are very welcoming. The beautiful beaches, fantastic restaurants, and smooth roads will remain etched in your mind long after you return from the city.
If you are planning a vacation to this quaint city in New Brunswick, below, we have described plenty of things to do in Moncton, New Brunswick.
1. What to Do in Moncton?
Here is your list of things to do in Moncton. Have a look:
1.1. Visit the Beautiful Centennial Park
Centennial Park comprises a blend of rich forest and recreational areas. The park offers exciting activities in all twelve months of the year. Age is not a matter. Everyone can have fun here in this park.
Many hikers and cyclists prefer Centennial Park for its paved trails. The park has a wheelchair-accessible playground.
When you are here at this park in summer, try swimming. The picnic areas are also quite enjoyable for a good picnic. If you do not want to remain idle, visit the playground facilities for good play.
What if you are here in winter? There is skating, snowshoeing, and skiing to explore. This park is also a lovely place for your pet dogs to enjoy. Your pet may be large or small. It does not matter, as there are forested dog parks for both.
1.1.1. Kids' Activities
Bringing your kids to Centennial Park is a treat for them. There are countless play materials for them. The materials include slides, swings, and climbing nets. All these are perfectly safe for your kids.
In summer, SuperSplash Park offers exciting activities that will make them forget the heat. The activities include several water features, including spray jets.
1.1.2.  Sports Facilities at the Park
The park comprises several sports facilities. The facilities include basketball courts, lawn bowling, tennis courts, Rocky stone sports field, and others.
1.2. Explore the Irishtown Nature Park
The Irishtown Nature Park is home to various ecosystems. What would be the numerous ecosystems? They include diverse terrains, Acadian forests, a lake, and marshlands.
The park is a popular large urban park in Canada. You can encounter separate trail systems in the park. This facility allows people to enjoy activities irrespective of their ability levels. The activities include hiking, walking, and cycling.
If you are interested in history, the Tankville School awaits you. The building is a revamped one-room schoolhouse. The schoolhouse comprises a main floor museum and also a community meeting area.
1.2.1. Surfaced Trails and Footpaths
Surfaced trails are 4.7 km and are apt for walking, biking, and running, while footpaths are 6.9 km.
The footpaths comprise natural trails of diverse terrains. These terrains are appropriate for hiking activities in summer. When it comes to winter, snowshoeing is the best activity to enjoy.
1.3. Visit the Lovely Parlee Beach Provincial Park
Beaches are a lovely place to visit, and if it is the Parlee Beach Provincial Park, you do not have to think twice. This beach is known for its finest sands on none other than the Atlantic coast of Canada.
You can discover this place on the Northumberland Strait, to Moncton's North. The beach also claims to have the warmest salt water. Another credit for this place is being honoured with the Blue Flag international eco-certification.
You cannot leave the place without noticing the giant Lobster statue close to the visitor information center. This statue proves why the neighbouring town of Shediac boasts of being the world's Lobster capital.
1.3.1. Campground at the Park
You can reach the campground with a short walk. From the beach, this walk takes only 10 minutes. What are the facilities the campground provides?
The campground provides quite too many. The facilities include an amphitheatre, playground, picnic areas, washrooms, campers store, and ample parking.
1.3.2. Trails
You can find a few trails at this place. Below are the details.
1.3.3. Parlee Beach
Swimmers are welcome to this spot, as it suits them best. Grassy marshes border the beach on both ends. These marshes allow you to scout and discover waterfowl and also shorebirds.
1.3.4. Pointe-Du-Chêne to Parlee Beach
This vast gravel trail from Downtown to Pointe-du-Chêne takes you across the woods. You can carry on across Parlee Beach Road and reach the woods again.
Are you worried about not finding your way out of the woods? There is no necessity for it. You can arrive through a field near Parlee Beach.
1.4. Get Attracted By the Animals at Magnetic Hill Zoo
The Magnetic Hill Zoo is the resting place of more than 75 native and exotic species. In Atlantic Canada, this 40-acre Zoo boasts being the largest. You can see the animals here divided into four categories.
The categories are African, Americas, Asian and Discovery. Let us visit all the animals present under these categories.
1.4.1. The Asian Category
The Asian Category is the recent addition to the Magnetic Hill Zoo. This category is also the smallest. The animals calling this section home include the Amur Leopard, Amur Tiger, and the Barn Owl.
Of these, the endangered populations are the Amur Leopard and Tiger.
1.4.2. The Americas Category
Are you already excited to know what animals await you in this section? The animals here are Black bears, Red foxes, White-tailed deer, Western cougars, and Woodland caribou.
Apart from these animals, there are some more too. They include Squirrel monkeys, Fallow Deer, Jaguar, and lots more.
1.4.3. The African Category
Be prepared to visit the African Lion, Dromedary Camel, Black and White ruffled Lemur, Spider monkey, and Ostrich in this section. Other animals include Boer goat, White-handed Gibbon, Barbary sheep, and many others.
1.4.4. The Discovery Category
Enjoy looking at the Red-Necked wallaby, Reticulated Python, Tarpon horse, and River Otter in this section. The list does not end here. You still have the Emu, African Pygmy Goat, Deawrf Caiman, Sulcata Tortoise, and many other species.
No wonder the Zoo is aptly named the Magnetic Hill Zoo.
1.5. Question Your Perception of the Magnetic Hill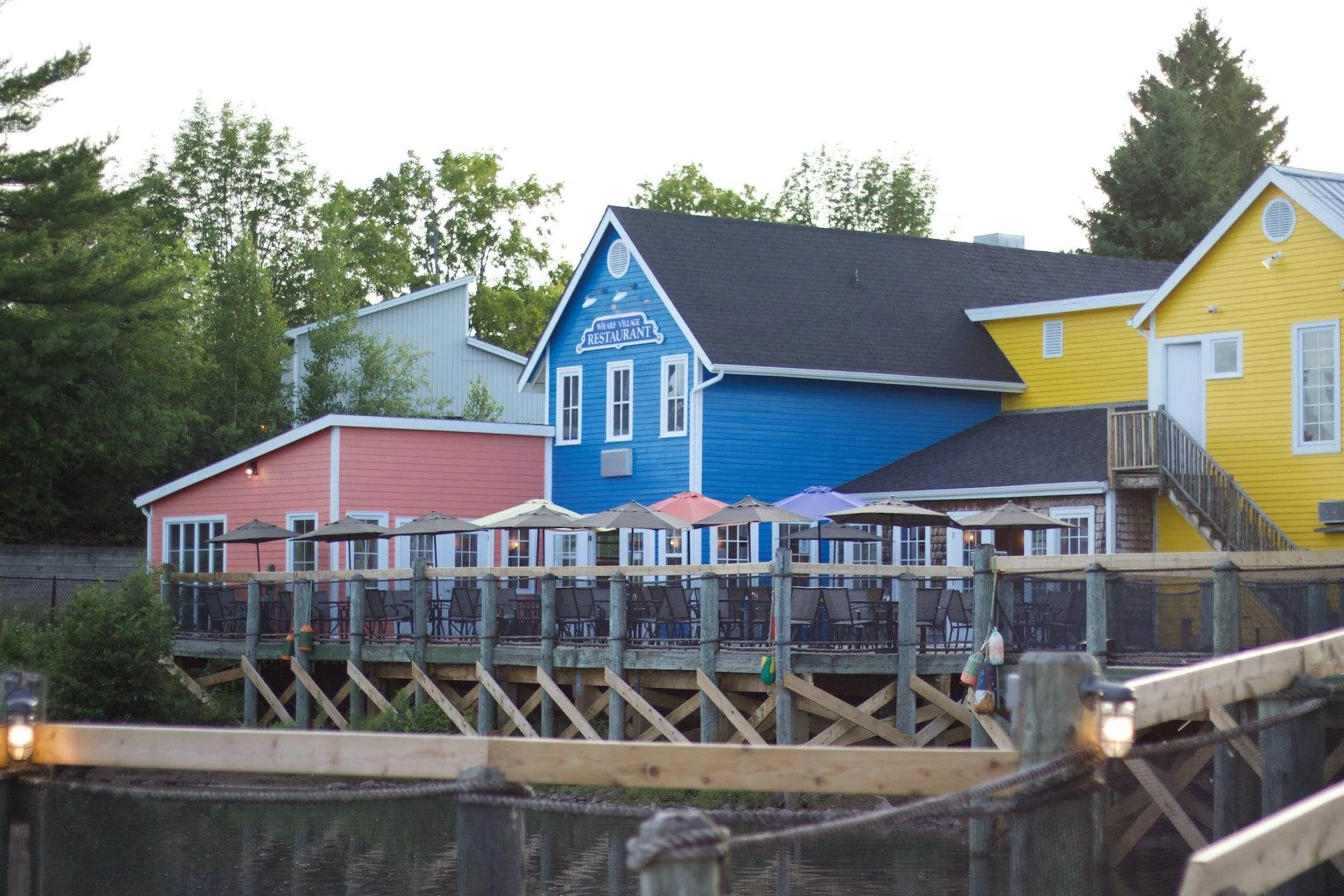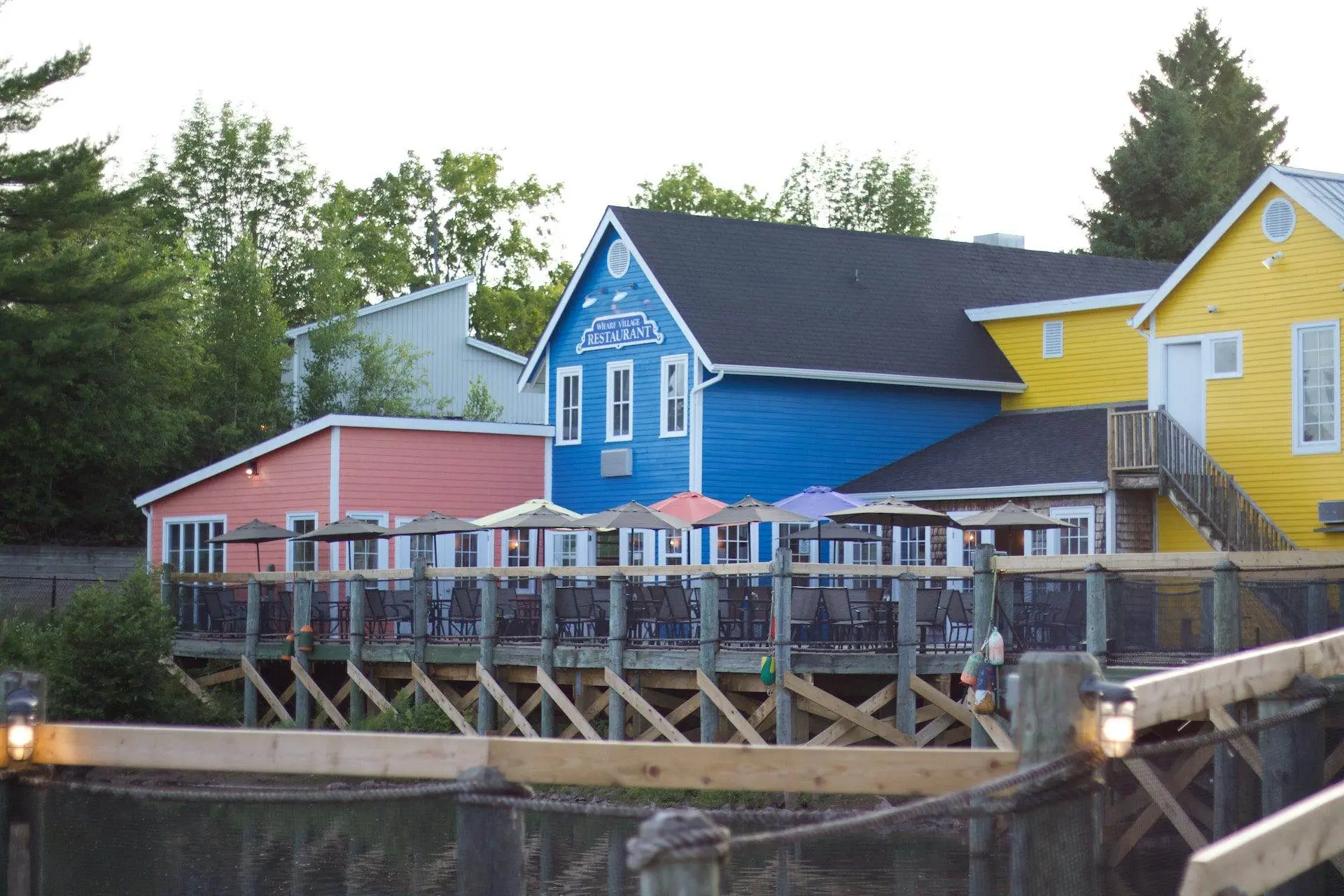 Magnetic hill has been leaving visitors perplexed by its incredible natural phenomenon. This hill will make you question your perception. What makes you do this?
Because you will witness cars rolling uphill here, want to experience this adventure? Get in your car, start driving to this amazing hill's bottom, change to neutral, and see your car rolling uphill with your eyes which you might not have considered possible earlier.
However, your brain will question this occurrence. Stop wondering whether this action is an illusion or is it magnetic. Just enjoy the adventure. Apart from this hill, there are other attractions in the magnetic Hill area. Let us explore them.
1.5.1. Magnetic Hill Wharf Village
The village displays the exciting fun Atlantic Canada has to provide. You can devour the lip-smacking dishes, go shopping, and greet the warm, friendly locals. From downtown Moncton, this place is only 15 minutes.
When you go shopping, do not miss the gift shop here. You can purchase the best gifts here. Ranging from Moncton souvenirs to postcards to Maritime-inspired decor, the gifts are awesome.
Speaking of food, the Wharf Village Restaurant is the best place to enjoy mouthwatering dishes. The restaurant provides local favourites, namely lobster rolls, burgers and other dishes.
1.5.2. Magnetic Hill Winery
The Magnetic hill winery lets you taste the flavorful award-winning wines. Wine lovers throng this place to enjoy the wine. The variety of wines available in the Magnetic Hill winery includes the following: Fun and Fruity, Red wines, Rose vines, and many others.
This venue is perfect if you want to host special events, namely a birthday party, a family get-together, or a bachelorette party.
1.5.3. Magic Mountain
Want to let off some steam and have family fun? Arrive at the magic mountain and forget yourself for some time. There are four different zones which suit people of all ages. The zones are Splash zone, Fun zone, Golf zone, and Tek zone.
1.5.4. Splash Zone
Soak yourself in the wave pool here. Go for a ride on the Kamikaze waterslide. There is the ProRacer for maximum fun. If all these are not enough, enjoy the Tornado tube slide. Your kids will love the kiddie Splashpad. There is also a pool comprising three mini slides.
1.5.5. Fun Zone
As the name goes, you have many fun things to do here. There are plenty of exciting rides. Glide on the Red Baron, bounce on the Jumpin' star, or enjoy a train ride in the Rio Grande.
1.5.6. Golf Zone
This golf zone consists of 9-hole mini golf courses. There are a total of four courses. Critter Ridge, Tombstone flats, and Peak Station are the four courses. Every course has a different theme.
1.5.7. Tek Zone
The Tek zone allows you to compete with your friends. If you win, you get prizes. You can also enjoy the video games available at Tek zone.
1.6. Explore Bouctouche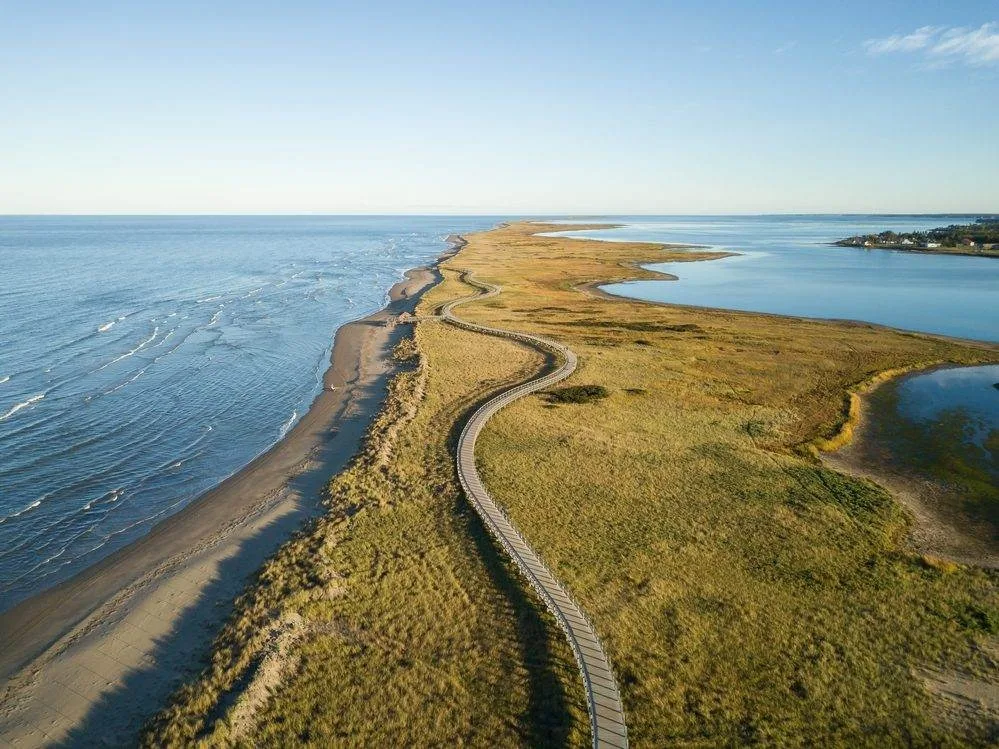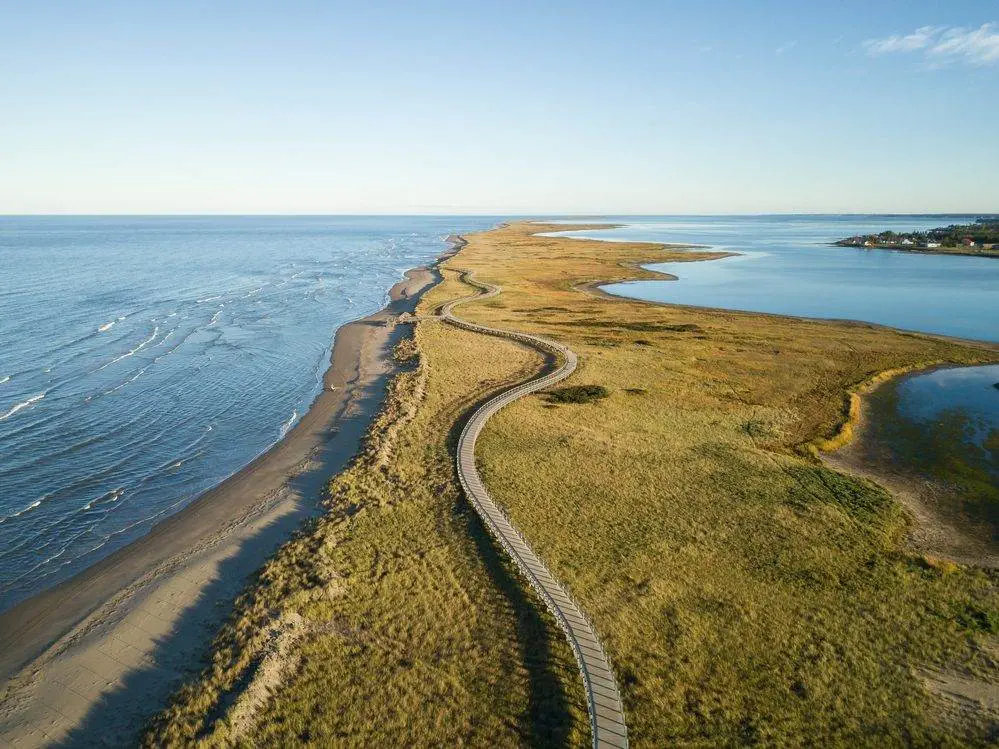 Explore the traditional Acadian fishing community in Moncton's North – the Bouctouche. La Dune de Bouctouche calls this place home. Of the few remaining dunes, La Dune de Bouctouche is also one. Where are these remaining dunes? They are on North America's northeast coast.
This Dune spreads along Bouctouche bay. You can look at the dunes through an extensive boardwalk without jeopardizing the sensitive ecosystems. Various marine and aquatic plants and animals rest comfortably on the dunes they consider home.
1.7. Visit Fort Beauséjour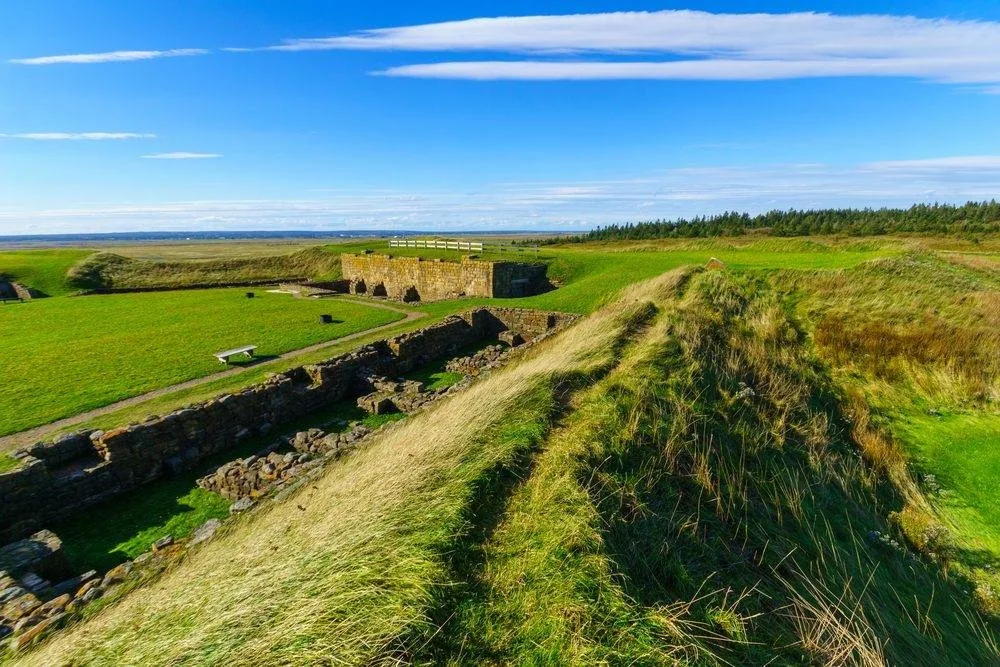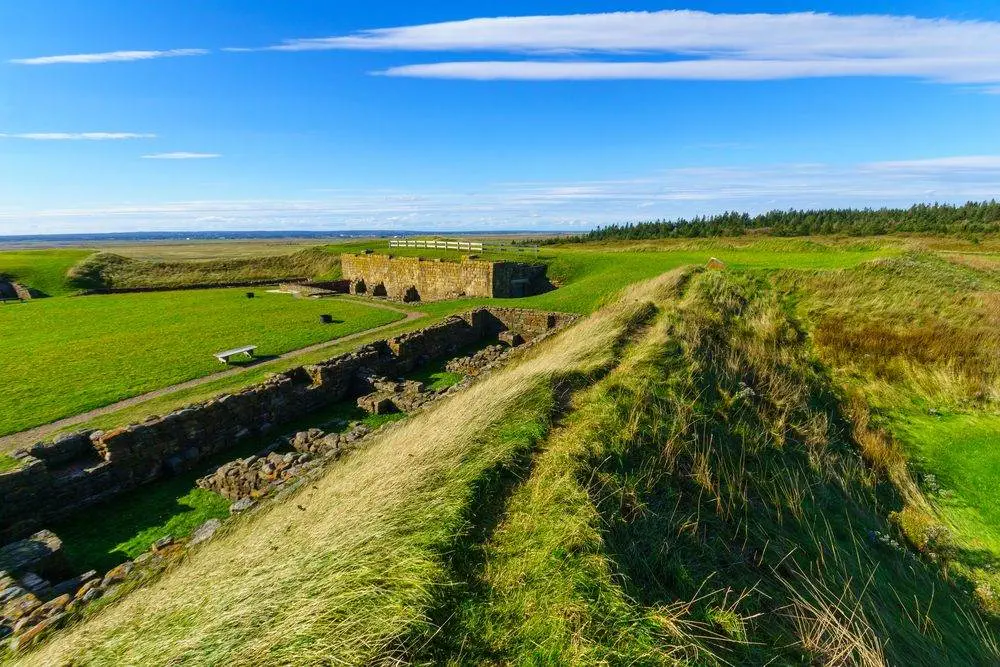 This National historic site is a fort whose shape resembles a star. It played a substantial role in the battle between Britain and France. The fort was captured in 1755 and was rechristened as Fort Cumberland.
Fort Beausejour is preferred for kite flying due to its ridgetop setting. You can witness the remains of this fort. You can also understand about settlers and soldiers with the help of captivating exhibits and artifacts.
1.8. Explore the Sackville Waterfowl Park
The Sackville Waterfowl Park is an award-winning 55-acre park. This place is also the favourite spot for bird watching. The park comprises 3.5 kilometres of walking trails and boardwalks. This park is the home of one hundred and sixty bird species and two hundred plant species.
An interesting activity to learn in this park is calculating the age of a tree. How is this done? You can calculate the tree's age with a hug. Know about the area's history of Tantramar, Mi'kmaq and Acadian settlements.
Also, you can learn about the significance of the agricultural history and the process utilized to reinstate marsh areas to wildlife environments.
1.9. Take a Tour of the Resurgo Place
The Resurgo Place is where the Moncton Museum is housed. What can you anticipate here? Galleries, a transportation discovery centre, and an education centre await you here.
1.9.1. Transportation Discovery Centre
The centre consists of an assembly of interactive exhibits. These exhibits explain how transportation namely railways, aviation, and shipbuilding, played a vital role in the evolution of Moncton as a city.
You can also have a great time with hands-on activities, including learning how gears and pulleys function. There are many other activities too.
1.10. Go on a Trip to the Acadian Museum
The Acadian Museum is found at the Université de Moncton. French is the predominant language in this place. The museum combines historical artifacts and audio-video exhibits with which you can explore the Acadian people.
You can also understand Acadian culture and history. At the centre, the spotlight is on the lives of the Acadian people, their houses, farming, and arts. The centre also puts the spotlight back on the Acadian story.
It also describes the Acadian people's lively living culture and their recent comeback.
1.11. Enjoy a Play at the Capitol Theatre
Capitol Theatre is a fantastic theatre which comprises marvellous architecture and remarkable acoustics. You can acquire tickets and enjoy a play with your whole family.
You can even enjoy an acoustic show by many skilled local and regional artists. You will have a memorable experience.
1.12. Go Shopping at the Moncton Market
Go shopping at the vibrant Moncton market. You will get fresh produce from native farmers, flavoursome meals, and pastries from promising chefs.
The Moncton market is at the centre of downtown Moncton. The market is a busy area encompassed by restaurants, local businesses, and civic walking trails.
1.13. Get Intrigued By the Mystery Moncton
Mystery Moncton allows you to enjoy group activities. The place consists of a live escape room. You will find yourself locked inside a room with the other players. If you want to escape, identify clues and solve puzzles.
The games offered here are the hangout, submerged, mine shaft, mayday and mystery chest. Each game is different, and you will have a great time playing.
1.14. Take a Tour of the Moncton Gallery
The Moncton gallery displays skilled artworks by local artists. The gallery has an exclusive space that showcases a revolving compilation of original artworks. Local and regional artists can apply to showcase their works.
The gallery hosts an annual Juried Exhibition in which these artists can participate.
1.15. Visit the Bay of Fundy Tidal Bore
Be ready to witness a few of the highest tides at the Bay of Fundy Tidal Bore. How are these high tides created? These tides are created when the rising tide flows through the bay of fundy twice every day.
The Tidal bore has become an alluring attraction due to the force of this swift ascending and descending seawater.
The Petitcodiac estuary's banks comprise tan brown mud. During low tide, it is a sight to watch this brown mud appear like a deeply sculpted chocolate bed. There is also a clock at this place which indicates when you can anticipate the next bore.
1.16. Explore Cape Enrage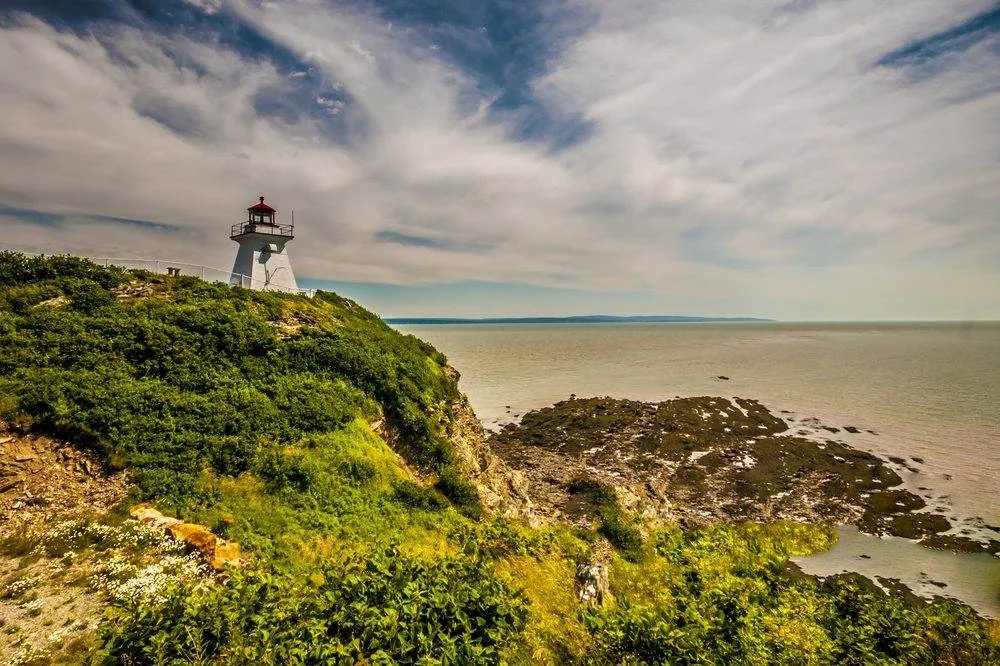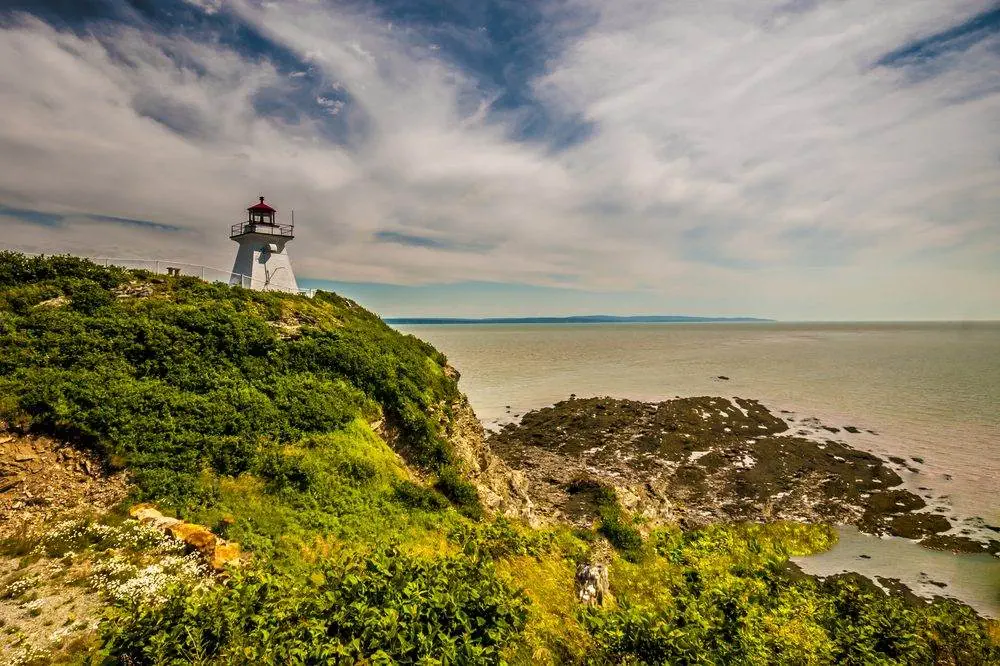 Cape Enrage is the best spot to witness the bay of fundy tides rising to 16.3 metres two times a day with an interval of 12 hours. The towering cliffs allow you to enjoy the best views.
The Cape Enrage's lighthouse was set up in 1838. The light station and also the foghorn is functional to date. You can enjoy numerous outdoor adventures, including kayaking, zip-lining, rock climbing, and rappelling.
1.17. Enjoy the Art Murals
You can discover over 50 art murals on buildings all over the region of Moncton. Due to the efforts of Festival inspire, local artists and international artists have produced masterpieces.
Moncton has become a spectacular outdoor art gallery due to these masterpieces. There is a preference for a self-guided walking tour which you can avail of. Grab a map to help you. Take enough pictures to fill your Instagram stories.
2. FAQs
Where Do You Find Various Boutiques and Stores Displaying Local Wares?
You can visit the Arches of St. George Street to find these various boutiques and other products.
Where Can You Enjoy a Wonderful Spa Experience?
The Usva spa Nordik is the best place to enjoy a wonderful spa experience. You can have a great time relaxing.
Bottom Line
Without saying, Moncton city has countless things to do, as you would have witnessed above. You can also enjoy the beauty of Hopewell Rocks while in Moncton, New Brunswick.
We are now confident that you will not keep wondering what to do in Moncton when you are in the city.
A tip: Most of the attractions in Moncton are ultimate for a day trip.
As an Amazon Associate, Icy Canada earns from qualifying purchases.
[amazon_auto_links id="81298"]
The Icy Canada team strives to create content that matters. It's why our content is written by travel writers, authority experts, well-known authors, and niche experts. Our content is also periodically reviewed by expert authors for accuracy and trustworthiness.
As an Amazon Associate, Icy Canada earns from qualifying purchases. [amazon_auto_links id="81298"]