People nowadays want to read a good book that satisfies them and gives them new thoughts. We all love thought-provoking books, and we have read many books too. But how many of us have read books written by Canadian authors?
Let us start exploring the world of Canadian books.
Canadian books cover so many genres like Romance, thrillers, and mystery. Classic novels are always top-notch. And we need to talk about the short stories; they cover everything. Canadian books are so underrated now; we need to hop on it. They have written historical fiction too if you are a history addict and want to know about stories covering World War II.
Let's start counting some of the books.
Canadian Classic Novels
1. Anne of Green Gables
Author: L.M. Montgomery
Pages: 400
https://www.goodreads.com/book/show/8127.Anne_of_Green_Gables
Anne of Green Gables is a story of an 11-year-old orphaned freckled girl. She was bright and youthful and had a way of making everyone love her while also discovering new ways to get herself into trouble.
Anne Shirley, everyone's favorite redhead, commences her journey at Green Gables, a farm outside Avonlea, Prince Edward Island.
When the freckled girl discovers that the elderly Cuthberts prefer to adopt a boy, she begins to litigate them. Once you start reading the books, you will want to read more and more. This book is special because Anne and her friends had a little book club, and they would write stories and imagine the life they wanted.
Not only that, but this book also teaches us more about women`s rights and how, in that period of time, people disrespected women. So I promise this book and the story will never disappoint you.
2. The book of Negros
Author: Lawrence Hill
Pages: 511
https://www.goodreads.com/book/show/23316548-the-book-of-negroes?ac=1&from_search=true&qid=jmVAfoSPlm&rank=1
This Canadian author is famous for his furnishing writing. Lawrence hill`s The book of Negros is one of the classics that has stuck with Canadians for many years.
Lawrence Hill tells a thought-provoking story by addressing some of the issues. The award-winning and national bestseller follow young Aminata as she travels from West Africa to the farmlands of South Carolina and then to Nova Scotia on her journey to freedom.
This book will force us to reconsider history — not only the race issues of our southern neighbors but also our long-standing issues. Aminata is separated from her husband and child and thrust into the turmoil of the Revolutionary war.
3. Fifth Business
Author: Robertson Davies
Pages: 273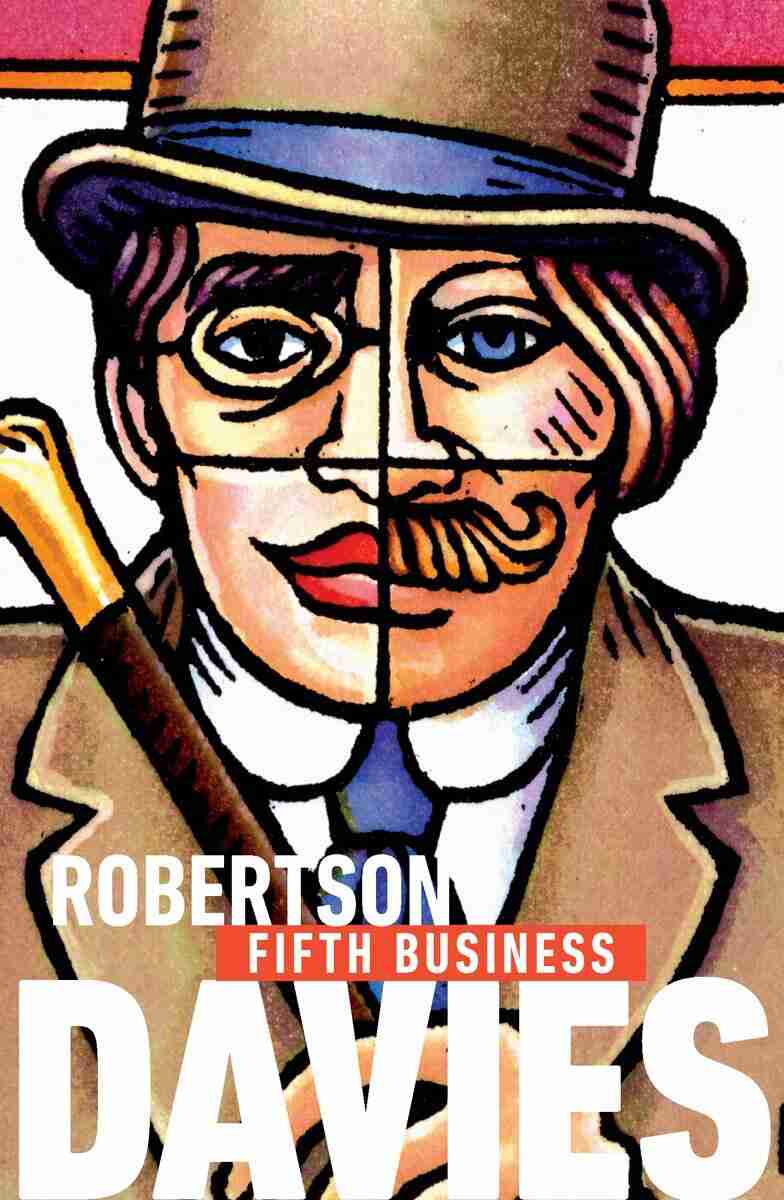 https://www.goodreads.com/book/show/74406.Fifth_Business?ac=1&from_search=true&qid=T25HUGPvH0&rank=1
Fifth business by Robertson Davies is a story about a man named Ramsay; Ramsay is a man who has experienced two births; he was awarded the Victoria Cross after surviving the hell of the Passchendaele battle grave in World War I and fated to be caught in a no man's land where memory, history, and myth collide.
4. Annabel
Author: Kathleen Winter
Pages: 461
https://www.goodreads.com/book/show/7984373-annabel?ac=1&from_search=true&qid=MmMSAcCJWu&rank=2
This book is quite famous in Canadian books. A mystery infant, who seems to be neither a full boy nor a girl at once, is born in 1968 into the lovely, austere atmosphere of distant coastal Labrador.
Only the baby's parents, Jacinta and Treadway, and a reliable neighbor, Thomasina, are aware of the secret.
The decision to raise the child as a boy or girl is one that the adults must jointly make. The women continue to subtly support the boy's female side even though Treadway makes the difficult choice to raise the infant as a boy named Wayne.
Once you have picked up this book to read, you will love the story.
Canadian Books Covering World War /Historical fiction
1. Obasan
Author: Joy Kogawa
Pages: 279
https://www.goodreads.com/book/show/9723.Obasan?ac=1&from_search=true&qid=eBunGLlwdg&rank=1
This acclaimed novel tells, through the perspective of a youngster, an incredibly poignant, impassioned, and well-regarded book that recounts the moving narrative of Japanese Canadians during WWII.
Lester and Orpen Dennys, 1981, first published the book. Joy kogawa wrote this so perfectly, and precisely that one who reads her book will surely fall in love with her writing.
2. The Wars
Author: Timothy Findley
Pages: 226
https://www.goodreads.com/book/show/29898.The_Wars?ac=1&from_search=true&qid=fCh3rEN0yf&rank=2
By Timothy Findley, "The Wars" simply said this small book defies comparisons and is widely regarded as Canada's best First WW novel.
3. The inconvenient Indian
Author: Thomas king
Pages: 304
https://www.goodreads.com/book/show/15797509-the-inconvenient-indian?ac=1&from_search=true&qid=aXd7s52kcL&rank=5
The Inconvenient Indian by Thomas king is a must-read if you love historical fiction. Suppose you want to learn more about the complicated relationship between the history of Indigenous people and the colonialism of Western Europe.
In that case, this book is just the right fit for you. FINALIST 2013 – Trillium Award nominee for the Canadian Booksellers Association Non-Fiction Book of the Year 2013 Hilary Weston Writers' Trust Award for Non-Fiction FINALIST.
4. A fine Balance
Author: Rohinton Mistry
Pages: 603
https://www.goodreads.com/book/show/5211.A_Fine_Balance?ac=1&from_search=true&qid=oLQFco9jpE&rank=1
Any book club will have the opportunity to do incredible talks about a historical fiction novel. It is a tale of friendship and love set in an unnamed city in 1975.
When the government declares the State of Emergency, four strangers are attempting to leave the caste system attempt to leave their city. In this unforgettable book, people come together and are torn apart. You must add this to your list of must-read Canadian books.
Canadian Books (Fiction)
1. In the Skin of a Lion
Author: Michael Ondaatje
Pages: 243
https://www.goodreads.com/book/show/5946.In_the_Skin_of_a_Lion?ac=1&from_search=true&qid=2fH4QO1f3P&rank=1
Michael Ondaatje`s In the skin of a Lion is a wildly famous book in Canadian books, In the Skin of a Lion is a love story and an enthralling mystery set in Toronto's tumultuous, macho new world in the 1920s and 1930s.
We become entangled in the lives of the immigrants who founded the city, and those who dreamed it into being as Michael Ondaatje weaves together adventure, romance, and history, both real and imagined.
2. Who Do You Think You Are?
Author: Alice Munro
Pages: 206
https://www.goodreads.com/book/show/31662.Who_Do_You_Think_You_Are_?ac=1&from_search=true&qid=9onL7xUGWe&rank=3
This particular book by Alice Munro even has a tv show adaption; it is that good. Living in Hanratty, just across the bridge from the "nice" section of town, is Rose and her stepmother, Flo.
Alice Munro examines the universal theme of growing up in these Rose and Flo stories; Rose's battle with self-acceptance serves as a metaphor for our struggles.
Despite being essentially a collection of connected short stories, how can the Nobel Prize winner Munro be left off of any "Best of" list? (It was published in the U.S. and the U.K. as a novel, The Beggar Maid ). Plus? Does Who Do You Think You Are have a more Canadian name?
3. The Stone Diaries
Author: Carol shields
Pages: 361
https://www.goodreads.com/book/show/77554.The_Stone_Diaries?ac=1&from_search=true&qid=2A9oshUViK&rank=1
The Stone Diaries is a profoundly sensual book that reflects on and sheds light on the turbulent decades of our century. It is the narrative of one woman's life.
The only novel to receive the Governor General's Award and the Pulitzer Prize is this expansive yet intimate account of one woman's life.
4. Cinnamon Toast and the End of the World
Author: Janet E. Cameron
Pages: 372
https://www.goodreads.com/book/show/18372032-cinnamon-toast-and-the-end-of-the-world?ac=1&from_search=true&qid=3HugIGuY0n&rank=3
It is coming of age story. Stephen Shulevitz can recall the end of the world when two o'clock in the morning on a Saturday night He discovers he has fallen in love—but with the wrong person—in Riverside, Nova Scotia.
There are no lava eruptions here. No blazes or flooding. Just Stephen and his best friend watching TV as they come to terms with the fact that life as they know it will never be the same.
5. The Handmaid`s Tale
Author: Margaret Atwood
Pages: 311
https://www.goodreads.com/book/show/38447.The_Handmaid_s_Tale?ac=1&from_search=true&qid=yQXfcBu3Yu&rank=1
Offred is a Handmaid at the Commander and his wife's house in the not-too-distant future. She can only read and is allowed to leave the house once a day to go to the food store.
She hopes the Commander makes her pregnant because she is only worth anything if her ovaries are still functional.
The book captures the most memorable characters, and the moving story opens our eyes to see more clearly. People in Canada love this book.
This is a good read. This novel caught too many's eyes because of the writing's flow. Margaret Atwood is a writer because she can write captivating and eye-opening novels.
6. Late Nights on Air
Author: Elizabeth hay
Pages: 364
https://www.goodreads.com/book/show/1677996.Late_Nights_on_Air?ac=1&from_search=true&qid=JM6O1vRFuy&rank=1
The amazing writer Elizabeth hay is baffled us; the way she described and portrayed every character in her story is underrated. Let's start with this story; she introduces us, in the summer of 1975, to a group of unusual acquaintances working at a small radio station in Yellowknife.
They Get caught up in their individual tales as they struggle to keep love balanced in a changing world.
7. Paper Bag Princess
Author: Robert Munsch
Pages: 32
https://www.goodreads.com/book/show/33615981-the-paper-bag-princess?ac=1&from_search=true&qid=FybsVY8FEO&rank=1
This novel is an unforgettable journey of a very witty and adventurous girl. The bravery and cunning of a young princess who a fire-breathing dragon kidnaps are depicted in this novel.
The narrative will captivate your child's attention, and there are several lessons to be learned. Robert Munch's painting The Paper Bag Princess In Canada, everyone is familiar with Robert Munch and his selection of clever and frequently amusing children's books. This is a famous children's book.
8. The Diviners
Author: Margaret Laurence
Pages: 382
https://www.goodreads.com/book/show/102661.The_Diviners?ac=1&from_search=true&qid=jh93PpXsty&rank=5
The Diviners is a grand novel that serves as the conclusion to Margaret Laurence's renowned Manawaka cycle. This is the stirring tale of a strong lady who won't give up on finding love.
The Diviners is a fictitious novel by Canadian author Morag Gunn. Laurence's experiences are thought to have been a loose inspiration for Morag's life.
The Diviners openly relates the author's feelings, experiences, and professional progress to the protagonist more than any of Laurence's earlier works, according to Aritha Van Herk, who contends that when examining all of Laurence's work.
In Morag's cabin in rural Ontario, the book opens. One morning, when Morag awakens, she discovers a message from her daughter Pique saying that she has left the house to research her Metis ancestry.
Morag's adolescence, when she set off on a similar voyage many years before, is explored in flashbacks. Morag struggles with her writing as a novelist and frequently questions her perception of reality.
She tries to express the natural surroundings around her using words, but she is unsuccessful. She considers the unusual duality and feels that nature is capable of both sustaining life and eradicating it.
9. Essex County
Author: Jeff Lemire
Pages: 512
https://www.goodreads.com/book/show/6096829-essex-county?ac=1&from_search=true&qid=mvJQfvoqHY&rank=1
"Where does a young boy turn when his whole world suddenly disappears? What turns two brothers from an unstoppable team into a pair of bitterly estranged loners?
How does the simple-hearted care of one middle-aged nurse reveal the scars of an entire community, and can anything heal the wounds caused by a century of deception?" Jeff Lemire`s captivating and thrilling writing will make your mouth go circle.
10. Still Life
Author: Louise Penny
Pages: 293
https://www.goodreads.com/book/show/338691.Still_Life?ac=1&from_search=true&qid=gOLcieSwBL&rank=1
A strange death is reported in a small village south of Montreal, and Chief Inspector Armand Gamache of the Surêté du Québec and his investigators are dispatched to the site. Jane Neal was a well-known figure in the little community of Three Pines, located close to the U.S. border. Her body was discovered in the woods.
The townspeople are convinced that Jane Neal died tragically in a hunting accident but nothing more. Still, Gamache smells nasty in these isolated woods and quickly becomes convinced that Jane Neal was killed by someone far more sinister than a negligent bowhunter.
Inspector Gamache, who leads his men and this series with integrity and calm courage, is introduced in Still Life with a winning and creative new author of classic mysteries in the form of Louise Penny.
When you read her writing, you feel like the main character in her books because her way of writing in Canada is very famous.
Canadian Books (Short Stories)
1. Born With a Tooth
Author: Joseph Boyden
Pages: 245
https://www.goodreads.com/book/show/4578640-born-with-a-tooth?ac=1&from_search=true&qid=MX3OA2z2Qs&rank=1
2. Happy Endings
Author: Margaret Atwood
Pages: 180
https://www.goodreads.com/book/show/13250990-happy-endings?ac=1&from_search=true&qid=c7rH77xhQd&rank=5
We all love short stories, right? So why not read Canadian short stories written by Canadian authors?
Every book club needs a new touch and life, so why not add Canadian books to your lists and judge for ourselves? At the end of our list, we are getting to know that the the above-mentioned books are a must-read among all the other Canadian books.
In our busy lives, we sometimes read famous books or recommended books, but very few people will ever recommend Canadian books. The thing about Canadian authors is their flow of writing that captivates people.
Well, there you go, the best of Canadian books for you.
On second thoughts, here are other books that didn`t make it to the list but are still worth giving a shot:
1. No Going Back
Author: Sheena Kamal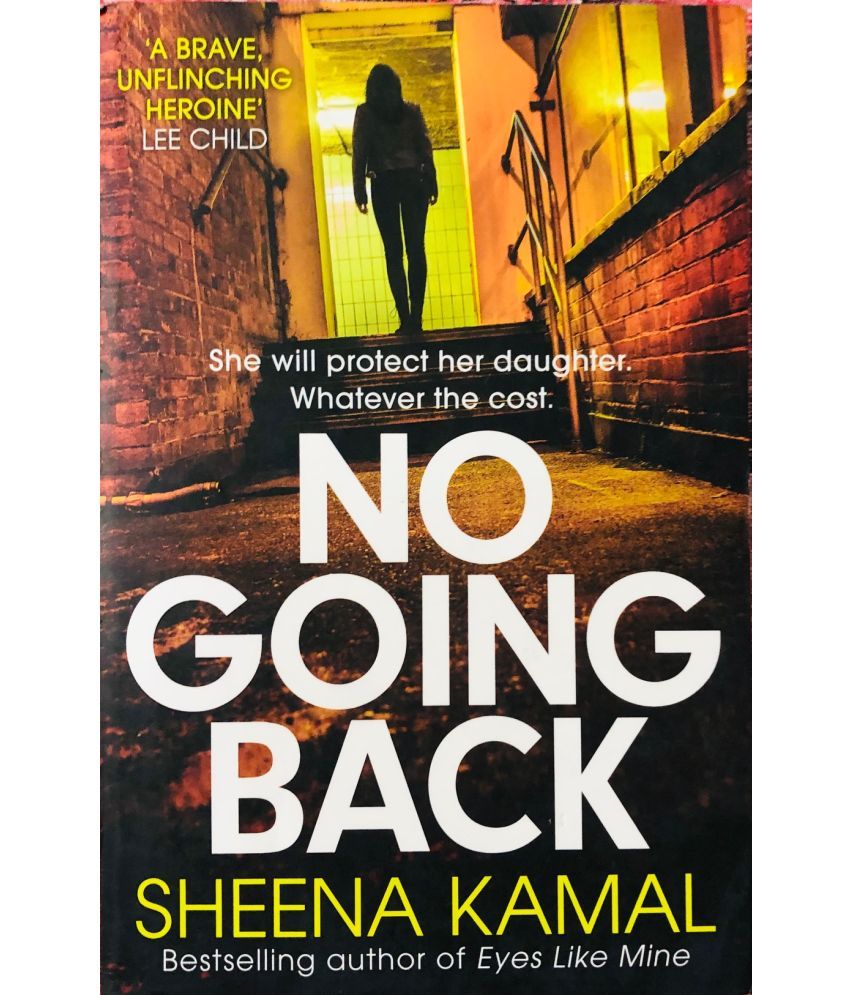 Short summary: Bonnie was abducted by the affluent Zhang family two years prior. Despite Nora's efforts to save her, Dao—a shadowy triad enforcer and former head of the Zhangs' personal security—became a fierce foe. She needs to find Dao because he is now seeking retribution to protect Bonnie and herself.
2. The Beautiful Mystery
Author: Louise Penny
Short Summary: Gamache is forced to face some of his personal demons and those prowling the remote hallways as the monastery's sense of tranquility disintegrates. The Chief must first consider the divine, the human, and the spaces in between before identifying the murderer and reestablishing harmony.
3. Obsidian
Author: Thomas King
Short summary: As DreadfulWater looks into the death of a reality television producer, he starts to wonder if he is looking into the murder of his ex-girlfriend.
4. A Complicated Kindness
Author: Miriam Toews
Short summary: A fictionalized version of Toews' native Steinbach, Manitoba, known as East Village, serves as the setting for the book. Nomi Nickel, the story's narrator, is a curious, rebellious, and sarcastic 16-year-old who fantasizes about hanging out with Lou Reed in New York City's "genuine" East Village. She shares a home with her miserly father, Ray Nickel, who is a faithful Mennonite.
The town's different authorities, most notably Hans Rosenfeldt, the sanctimonious church pastor, are upset by Nomi's incessant inquiry because she is naturally curious.
As the narrative progresses, it becomes clear that Nomi's snarky elder sister Tash had left the area three years prior with her boyfriend, Ian, and that Nomi's mother, Trudie, had also departed, albeit for a more enigmatic reason. Nomi is devoted to her father and concludes that she must remain in the East Village for his benefit.
5. Fall on Your Knees
Author: Ann-Marie McDonald
Short Summary: James Piper travels around Cape Breton Island at the beginning of the 20th century, searching for a place to call home. He meets and subsequently elopes with 13-year-old Materia Mahmoud while working as a piano tuner, much to the displeasure of her affluent, traditional Lebanese parents.
After Materia gives birth to their first child, Kathleen, James loses all respect for his wife after understanding that she is essential to "a child" that he married. Materia regrets her marriage to James and has trouble bonding with her child. James, meanwhile, spoils and smothers Kathleen while ignoring and neglecting Materia. Mrs. Luvovitz, a kindly neighbor, takes in Materia and teaches her how to cook and sew. She develops a hatred for James and Kathleen, their child.
That is all. Feel free to read through the article and find the book you want to read. For more updates and upcoming new articles, visit https://icycanada.com/.